Mongolian cuisine generally consists of meat, animal fat and dairy products. Mutton is the most common dish. Steamed dumplings that is filled with meat is also famous in Mongolia. Most of the time, a dish is always accompanied by a sauce to make the dish more delicious and flavorful. Here are some of the different types of Mongolian sauces that is commonly used. Check it out below.
* If you buy through links on our site, we may earn an affiliate commission. For more details, please visit our Privacy policy page.
Type of Mongolian Sauces
A sauce is either in a form of a liquid or semi liquid that is usually served in food dishes of different cuisines everywhere. It is commonly used in making food recipes. It gives the dish its taste, texture and flavor. Most of the sauces is considered to be essentially important for that specific flavor to a particular food recipe.
Mongolian Sauce
A typical Mongolian sauce is made from deliciously combining ingredients such as dark brown sugar, ginger, minced garlic and lite soy sauce. Other versions include corn flour or cornstarch to the mixture of making Mongolian sauce. Although its main ingredients are soy sauce and dark brown sugar. The combination of soy sauce and brown sugar will result in a sour yet sweet flavor, therefore both the soy sauce and brown sugar should always be included when making Mongolian Sauce.
How to make Mongolian Sauce (Recipe)
Ingredients
2 teaspoons Olive oil
1 teaspoon ground ginger
1 tablespoon minced garlic
1 cup lite soy sauce
1 cup brown sugar (dark)
1 cup water
1 tablespoon flour or cornstarch
Instructions
In a cooking pan, heat olive oil over low to medium heat.
In a separate bowl, whisk ginger, soy sauce, brown sugar, water and garlic. Mix them well. Then add to the pan.
Heat sauce mixture.
Add in flour or cornstarch. Stir to mix
Lower the heat and allow to simmer the mixture for about 5 minutes.
Remove the pan from the heat and serve.
---
Sauce for Mongolian BBQ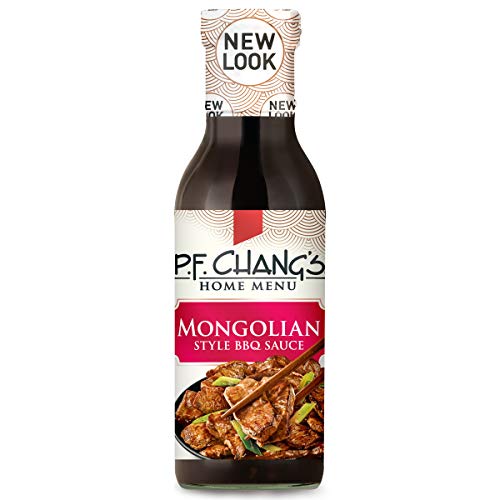 Mongolian Barbecue is a famous dish in Mongolia that is made from stir frying slices of meat that are thinly sliced and vegetables as well over hot pan. There are different types of Mongolian Style BBQ sauce used to add flavor to Mongolian BBQ dish and that includes Teriyaki sauce, oyster sauce, soy sauce, and adobo sauce.
Mongolian Barbecue sauce is the secret to making Mongolian grill super delicious, the perfect balance of sweetness yet savory flavor. Although there are ready made sauces that are available for purchase, however you can still make your own sauce at the comfort of home. The recipes for making the sauces are very simple and easy to make.
Mongolian BBQ Sauce Recipe
Ingredients:
Soy sauce
Ginger
Garlic
Sugar
Water
Sesame Oil
White Sesame seeds
Instructions:
Whisk all the ingredients together in a medium sized bowl, then serve.
Below are the different sauces used in Mongolian Grill: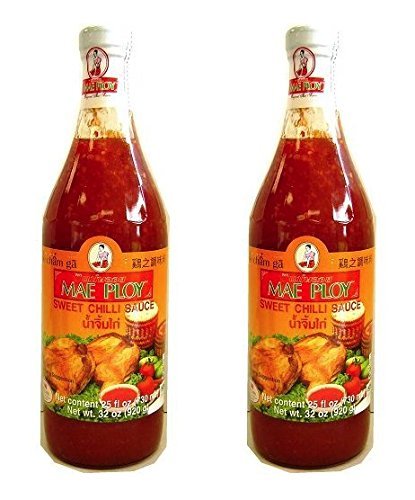 It is a spicy and tangy sauce made with vinegar, garlic, salt, ground red Chilli, and red hot cayenne peppers.
---
Oyster sauce is a salty and sweet sauce made from salt, oyster juices and sugar. Umami flavor can also be tasted with Oyster sauce. Most of the time, Oyster sauce is used in Mongolian beef recipe. It is also used in other Asian cuisines. Stir-Fry dishes, marinade for meat and as a dipping sauce also uses Oyster sauce.
---
Hoisin Sauce is another type of Mongolian sauce used in Mongolian barbecue. Although it is commonly used in Cantonese dishes for glazing the meat, stir fry dish and also used as a dipping sauce. It has a sweet and salty taste.
---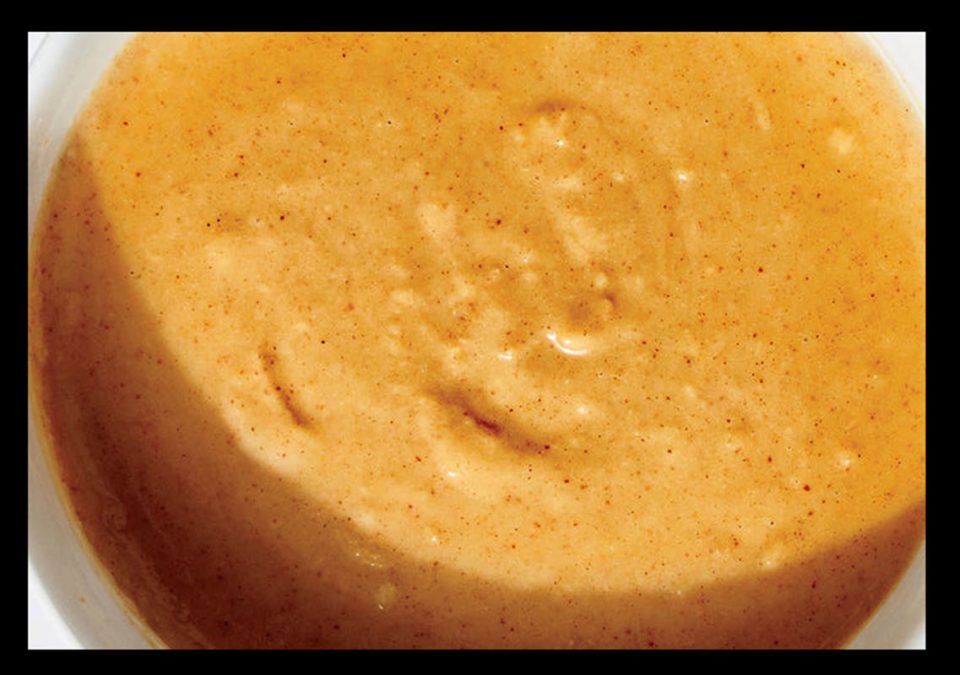 Peanut Sauce
Aside from using peanut sauce in Mongolian BBQ grill dish, Mongolian peanut butter dipping sauce is also used for Chinese Hot pot
How to make Mongolian Peanut sauce (Recipe)
Ingredients
1/2 cup peanut butter
1 tbsp. light soy sauce
1 tbsp. chill bean paste
2 tbsp. sugar
1/4 cup water
Fresh cilantroInstructions:
In a mixing bowl, mix together peanut butter, chili bean paste, soy sauce, sugar and hot water.
In a separate small bowl, spoon an equal amount of the mixture sauce. Topped each serving with fresh cilantro.
---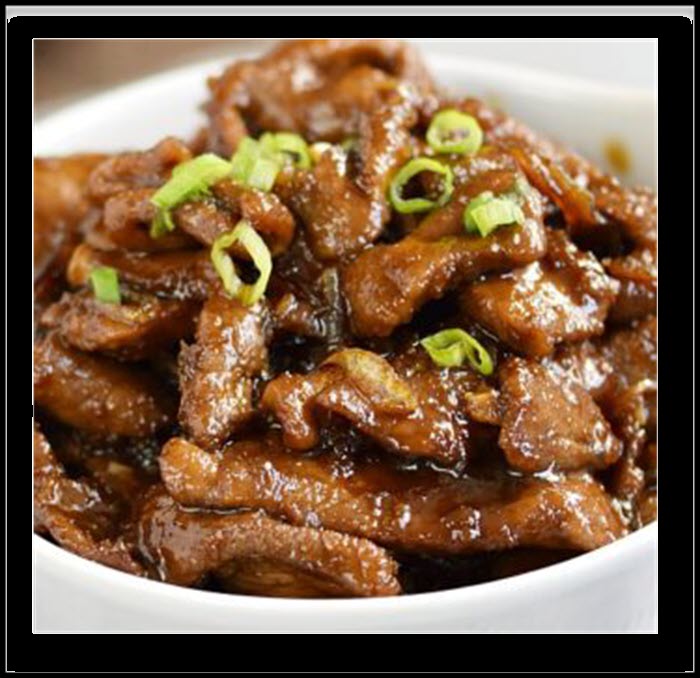 Mongolian Beef Sauce
Mongolian Beef is a delicious dish that is made from slices of beef (flank steak) and onions. It is also paired with mixed vegetables and scallions. Most of the time, Mongolian beef is not a spicy dish. The dish is best served with steamed rich.
In preparing this dish, you will be using a Mongolian sauce. The Mongolian beef sauce is made by mixing together ingredients such as brown sugar, water, soy sauce, Asian sweet chili sauce, pepper, hoisin, pepper, sriracha, rice wine and cornstarch.
---
Mongolian Chicken Sauce
Mongolian Chicken dish is made from chicken glazed with cornstarch and then deep fried in cooking oil. After frying the coated chicken, it is then mixed with a deliciously garlicky, spicy but sweet hoisin-based sauce.
The hoisin-based sauce used in making Mongolian chicken recipe is made from garlic brown sugar hoisin sauce that gives the dish that spicy kick because of the red chillies used.
Basically, Mongolian chicken sauce is made from combining hoisin sauce, soy sauce, brown sugar, sesame oil and cornstarch. To add flavor to the sauce, ginger, garlic and red chillies are often added.
---
FAQs
Is Mongolian barbeque sauce spicy?
In Mongolian grills, the sauce used has a spicy and tangy taste since it is usually made of vinegar, salt, garlic, hot cayenne peppers and ground red chillies.
What are the common sauces used in Mongolian BBQ?
The most common sauces that is used with Mongolian grills are oyster sauce, hoisin sauce, peanut sauce, dark soy sauce and Vinegar.
What is dragon sauce made of?
Dragon sauce is made of sesame seed oil or olive oil, yeast flakes, garlic (crushed), tamari, water, maple syrup (or honey syrup) and ginger.
* If you buy through links on our site, we may earn an affiliate commission. For more details, please visit our Privacy policy page.