If you love Japanese food, you would know that this Asian cuisine loves to add rice wine as a common ingredient to their recipe. And Mirin is one of them, which can be found on different Japanese dishes. It is similar to sake, but it is sweeter due to its higher sugar content and it also contains less alcohol percentage.
* If you buy through links on our site, we may earn an affiliate commission. For more details, please visit our Privacy policy page.
But don't worry as the sugar in this Japanese sweet rice wine comes from the fermentation process and not from artificially adding sugar into it. Mirin adds a dash or lends mild acidity to savory dishes and enhances the umami flavor of Japanese cuisine. You can find this as the main composition of the famous teriyaki sauce.
But what will you do if you can't spot your favorite Mirin at the local grocery store and you ran out of stock at home? Do you need to get soy sauce instead? Check out some of the best Mirin substitutes that will provide a mirin-like taste and same flavor to your dishes below.
What Can You Use as Mirin Substitute in 2023
If your taste buds are craving for that unique umami flavor that the Mirin provides but can't get ahold of the product, you can recreate some of these mirin substitutes at the comforts of your home. Check out the links on each product to buy them if you want to.

Why do you need to search for other products when you can get ahold of sake as a mirin substitute. This Japanese rice wine vinegar should be mixed with white sugar to achieve the sweeter taste of mirin rice vinegar.
To get the desired flavor of 1 tablespoon of mirin, you will need to mix 1 teaspoon of sake and 2 tablespoons of sugar. This will result in a mirin-like seasoning with a lower alcohol content.
If you are going to marinade meat and fish, sake will be your best option as it should remove the odor. It will also help in tenderizing the meat and adding more umami taste. Some sake's are also made for cooking rather than drinking, so you can check those variants if you are considering this as a substitute for a mirin.
---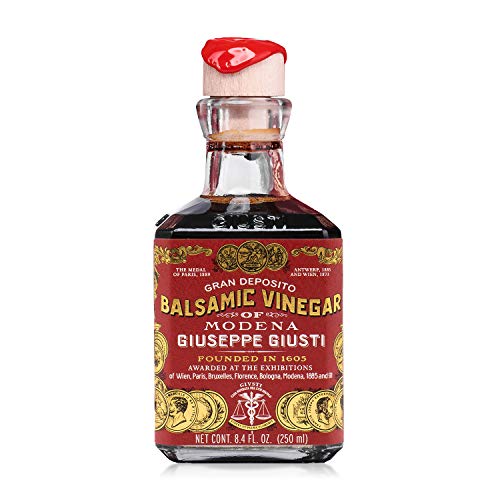 This very dark, concentrated, thick and intensely flavoured vinegar that comes originally from Italy could be a great substitute if there is no available mirin at your kitchen. It is made by boiling down white grapes, including all its skin, seeds, and stem, which is then matured in wooden kegs for at least 12 years.
In general, balsamic vinegar is used for dips, gourmet marinades, salad dressings, and soup broth. Its rich flavor makes it a great option as a substitute to mirin. Just add a small quantity of sugar (add half teaspoon) to balsamic vinegar to achieve that similar flavor of mirin.
---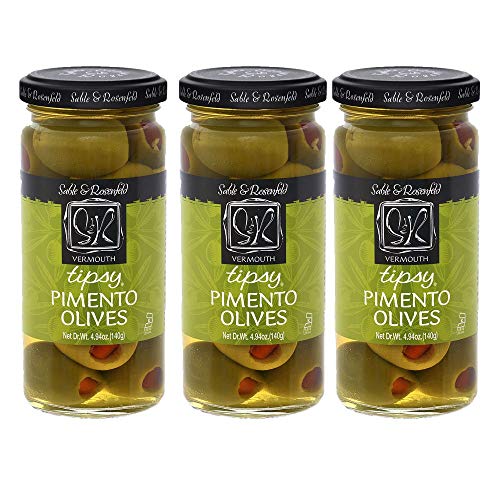 Vermouth is flavoured with various botanicals and sometimes colored, aromatized fortified wine. Other versions offer wine spiked with brandy, infused with herbs and spices, and sweetened.
This rich wine flavor makes it a great mirin substitute. It generally has two variants, the red vermouth and the white one. Red offers a sweet taste, while the white is dry vermouth.
If you are going to use vermouth as a substitute for mirin, you can add sugar to get the sweeter flavor. For every 1/2 cup of vermouth, you can add 2 tablespoons of sugar. This solution is great for marinades, dressings, and dipping sauces.
---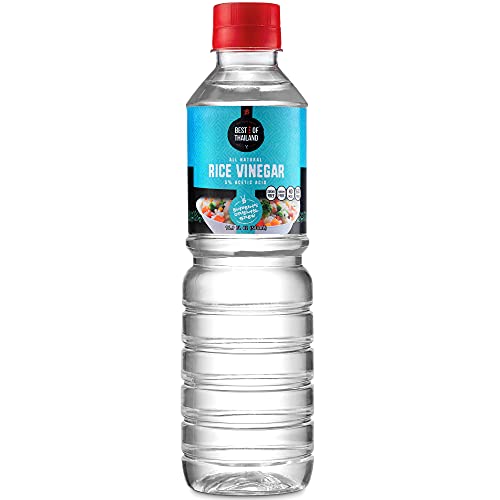 A very close substitute for a mirin would be your regular rice vinegar. It is non-alcoholic and often called rice wine vinegar. A fermentation process is needed to create the best rice vinegar.
If you are fond of using mirin in dipping sauces and salad dressings, rice vinegar will be a great choice to substitute it. The rice wine vinegar provides a slightly sweet taste with a milder flavor.
To achieve that sweet mirin taste, add half a teaspoon of sugar to every teaspoon of rice wine vinegar. The sugar will counteract the natural sourness of the rice vinegar.
---

Rice wine is very popular on Asian recipes, and the Chinese equivalent of sake will be the Shao xing cooking wine. It is one of the most famous varieties of traditional Chinese wines or huangjiu, which is fermented from rice.
This rice wine is made specifically for cooking rather than drinking, as the wine vinegar provides a salty, harsh alcohol flavor. Since it is very similar to sake, you will need to add sugar to achieve the mirin flavor that you are looking for. It should be great for Chinese stir fry sauces, wontons, soup broths, and marinades.
---

Though derived from the original mirin, Aji-mirin is considered as a substitute for mirin as it only means it tastes like mirin. Since the traditional mirin is very rare and expensive, Aji-mirin is what you will find in most markets that are not in Japan.
You don't need to add anything on this substitute as it provides the same umami flavor of the original mirin, unlike the hon mirin which has a slightly different taste. Though this is not a true mirin, you can use it daily for that Japanese cuisine-inspired cooking.
---
Produced by complete fermentation, the dry sherry wines have a minimal content of residual sugar from the grape juice. Classified as a cooking type of wine, the dry sherry provides an acidic taste that is stiff and mirin-like, though less sweeter.
If you are going to use the dry sherry as your substitute for mirin, it is recommended to add sugar depending on your desired sweetness. Half a tablespoon of sugar should be added to every tablespoon of sherry. That solution will provide a tablespoon of mirin.
Though this will make a great substitution in case mirin is not available, be advised that the solution won't have the same umami taste as the original mirin will provide to the dishes.
---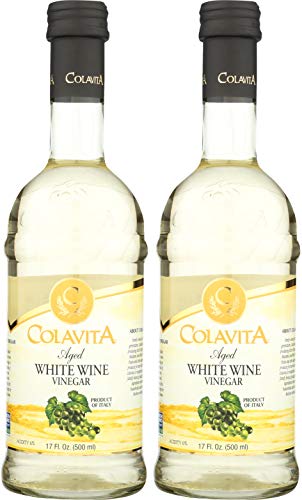 Produced by fermenting white grapes without skin contact, white wine vinegar can be a great mirin substitute. Though named as a white wine, it has a straw-yellow, yellow-green, or yellow-gold color, which is known to lower cholesterol. It also contains antioxidants that help protect your heart, balance blood sugar, boost brain function, fight off colds, and more.
Most of the white wines provide a fruity and light taste when compared to the red wines. But there are white wine varieties, such as Pinot Grigio and Champagne, that give a richer and fuller taste.
To create a substitute for mirin using dry or sweet white wine, simply add 2 tablespoons of sugar for every tablespoon of white wine. That should be equivalent to a tablespoon of mirin solution.
---

Marsala wine can be dry or sweet and it is a fortified type of wine which is produced in the region surrounding the Italian city of Marsala in Sicily. It has a rich caramel and nutty taste that is perfect for sauces.
If you will choose marsala as a mirin substitute, make sure to get the sweet marsala wine variety. In that way, you don't need to add sugar and use it as it is. Sweet marsala wine is great for dishes that typically use mirin, like BBQs or grilled meat. Aside from that, the sweet marsala wine, together with soy sauce, is also good for sautéed veggies, marinades and a lot more.
---
White grape juice is typically manufactured from green-skinned grapes, alcohol-free, and it is sweet on its own. This is a great mirin replacement due to its tangy taste.
All you need to do to get the mirin-like flavor is to add a tablespoon of lemon juice per cup of the juice. Using a white grape juice as a substitute should also help in providing a fruity flavor to the dishes.
Go check out these best mirin substitutes and ditch using a soy sauce for a more enjoyable Japanese cooking experience by using the homemade mirin.
---
* If you buy through links on our site, we may earn an affiliate commission. For more details, please visit our Privacy policy page.