Chinese dumplings are stuffed Chinese food made by wrapping in dough and are filled with savory and sweet fillings such as minced meat, tofu, eggs and vegetables. When in New York, do you ever wonder where you can get the best dumplings in the city? Of course, there is no other place as good as where the dumplings originated or its country of origin but nonetheless in New York there are restaurants where you can get Chinese dumplings. In this ultimate guide, we have gathered a lists of the best dumplings in NYC and information on where to locate each restaurants.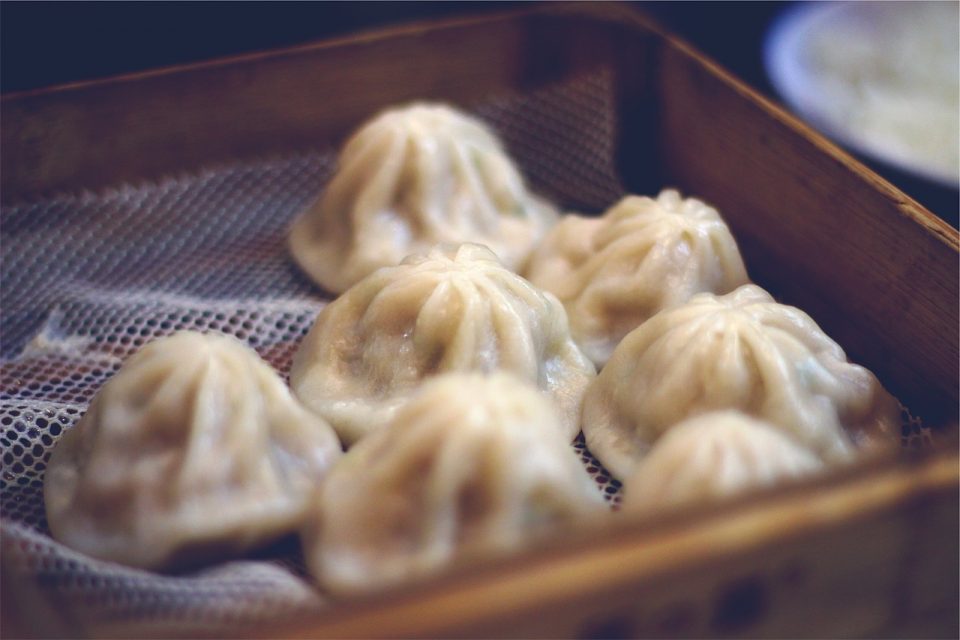 Best Dumplings New York Restaurants
Listed below are some of the best dumpling restaurants that can be found in New York. So, whenever you are in the city and craving for Chinese dumplings you will be then be guided from the list below.
Tianjin Dumpling House
Tianjin Dumpling House is a small stall located at the basement of Golden Shopping mall. But regardless of the location, Tianjin made to order dumplings are simply the best. There are however different varieties of fillings to choose from. The favorites are the lamb and squash, and the beef and turnip variety but you can also customize the fillings you want your dumplings filled from a range of 24 options to choose from.
White Bear Restaurant
When searching for the best dumplings in nyc, you should try eating in White Bear. Conveniently located in Roosevelt Avenue, Queens NYC.
There are over 30 menu items to choose from, but the favorite and a-must try is White Bear's Number 6. It is the restaurant's signature wontons stuffed with chili oil, chives, ground chiles and pickled mustard greens. A silky, tender, sweet and spicy pork-stuffed dumplings that you don't want to miss. Considered to be Queen's most popular dumpling with hot sauce.
The Bao Restaurant
The Bao is famous for serving the best soup dumplings in New York. A modern and affordable Chinese restaurant conveniently located in St. Mark's Pl., in New York.
Xiao Long bao or the classic pork soup dumplings are served in a bamboo steamer with different flavors to choose from: super spicy, salted egg yolk or you can go for a black Truffle dumplings.
They also offer pan fried dumplings (6 pieces per order) that you should also try.
Xi'an Famous Foods
Xi'an Famous Foods are located in different locations across Queens, Brooklyn and Manhattan. Xian's is famous for its signature hand ripped noodles, but their lamb dumplings is everyone's favorite.
Shuijiao or boiled dumplings are made with the same tender and chewy dough, stuffed with spicy lamb meatballs and are best served with sweet and sour dipping sauce or spicy and sour sauce drizzled with fresh cilantro.
Mimi Cheng's
Mimi Cheng's dumpling is a family owned by two sisters. Serving their signature flavors such as Chicken and Zucchini all year round while they have special offerings of dumpling every month that sometimes depends on the season, and time of the month. Basically, their out of the box specials changes every month that is why when confused as to what to order you can try their 50/50. This means ordering two signature flavors of your own preference.
Dumpling Galaxy
Dumpling Galaxy is located at Main Street, Flushing, New York. In this restaurant you will be given at least a hundred choices of dumplings but the most recommended and signature dumpling is the lamb soup dumpling.
The Black sesame Tang Yuan served in Dumpling Galaxy is considered to be one of the best dumplings in nyc. A pumpkin with black sesame fillings in a sweet coconut milk broth then stuffed with nutty black sesame paste.
Nom Wah Tea Parlor
Nom Wah Tea Parlor is known to be the oldest dim sum spot in New York as it was established in 1920.
Serving different varieties of dim sum classics such as Xiao long bao and Siu Mai, but the most popular dumpling variety and one of the best dumplings in nyc is the Shrimp and Snow Pea Leaf Dumplings.
Their signature dumpling Shrimp and Snow Pea Leaf dumplings are steamed dumplings that uses melt in your mouth translucent wrappers.
Tim Ho Wan
Tim Ho Wan is the most affordable Michelin starred restaurant, serving different varieties of dim sum products since 2016. If you want to skip the long lines (usually on afternoon over the weekends), try to dine in on lunchtime on weekdays.
With numerous dim sum plates to choose from, you can never go wrong as all dishes are delicious and mouthwatering.
Dim Sum Go Go
Dim Sum Go Go conveniently located in Broadway, New York NY. There are over 24 dumplings to choose from on the menu and are divided into 3 categories: fried, baked and steamed. But if you are having a hard time deciding what to order, they also have dim sum platter available that basically have at least 10 items on the platter such as curry beef dumplings and juicy shrimp dumplings, wood ear mushrooms and roast duck to name a few.
Momosan Ramen and Sake
Located in Lexington Avenue, New York., Momosan Ramen and Sake is known for its noodle soups but their pork gyoza easily becomes the crowd's favorite.
Iron Chef Masaharu Morimoto crams its dumpling with pork and chives. Placed in an iron pan before serving it to diners.
Nan Xiang Xiao Long Bao
This restaurant started in 2006 but was temporarily closed. In 2019, it reopened its doors in a new location at Queens, New York this time with a larger dining room and many additional menu choices.
At present, there are at least 11 different varieties of soup-dumplings to choose from on their menu including the colorful Lucky Six Sample and add-ons like abalone, scallop and truffle. Though the classic Xiao Long Bao is known to be the restaurant's signature dish.
Hao Noodle
There are two branches of Hao Noodle restaurant in New York, one in west village and the other one is in Chelsea. Hao Noodle, as the name suggest, offers home-made noodles and they are popular for their noodles as well. But aside from the noodles on their menu, Hao Noodle is also the home of the best dumplings in nyc such as Siu Mai ( a Chinese dumpling typically filled with shrimp and pork).
In Hao Noodle, the sticky black rice, shiitake mushrooms and the bacon are filled in a dough and formed into round dumplings. It is then steamed until it will result to a mochi-like texture.
Sarge's Deli
Sarge's Deli is known for their different specialties such as Kreplach, these are small dumplings with fillings of either ground meat and mashed potatoes or boiled potatoes and is usually served in chicken soup. Fried Kreplach are also available too. The minced beef are mixed with sweet caramelized onions.
Noodle Village
If you are looking for the best wonton soup in New York, you should definitely try it in Noodle Village. And since wonton soups are considered to be a dumpling, then this Chinatown noodle house folds in serving the best dumplings in NYC. Other noodle dishes that Noodle Village is offering include Lo Mein.
In Noodle Village, there are over 150 different varieties of dumpling and noodle dishes but the most famous and highly recommended is the Pork and Crab Xiao Long Bao dumpling.
If you want to try Noodle Village, they are located at Mott Street, New York, NY.
Shu Jiao Fu Zhou
Another affordable dumpling spot, is the Shu Jiao Fu Zhou. Signature dishes in this restaurant includes the Peanut Noodles and boiled Pork and Chive dumplings. Budget friendly simply because for just around $2, you can enjoy 6 steamed pork and chive dumplings but for adding a dollar, you can get 10 steamed pork and chive dumplings.
This Popular Fujianese restaurant is located in Eldridge Street, New York NYC.
Joe's Shanghai
Serving best dumplings in nyc since 1997, Joe's shanghai is also considered to be one of the best dim sum in Chinatown in New York City.
Upon entering the restaurant, you will immediately be handed with their menu and black vinegar dipping sauce. The dipping sauce is for when you will be ordering the pork and crab soup dumplings, their signature dish.
Most of the time, there is a long line outside Joe's shanghai. So once you are already inside, might as well order as much dumplings as you can.
Vanessa's dumpling house
Vanessa's dumpling house is home for the best dumplings in nyc, and at present it now has 5 branches in different locations. Owned and managed by Vanessa Weng.
If you want an affordable yet good quality dumplings, Vanessa's dumpling house is the perfect dumpling spot. Affordable wherein the dishes on the menu do not cost more than $6. And dining in this dumpling house is fun and exciting as you will be able to see the dishes being cooked right in front of you. The most popular signature dish in this dumpling shop is the fried chive and pork dumplings.
Kings Co Imperial
The signature dish and the favorite of all in Kings Co Imperial is that wok seared long dumplings. It has a thick yet chewy dumpling skin but the texture is crispy. It is filled with garlicky pork filling that is simply irresistible.
There are also other delicious dishes serve in Kings Co Imperial and that includes the vegan bok choy potstickers and the broiler Chicken dumplings with cinnamon red oil that you should definitely don't want to miss.
Veselka
Veselka is located in 2nd avenue, New York. It is known for its handmade pierogi, filled dumplings that is made by wrapping the dough in sweet fillings of potato, sauerkraut and meat and then is usually cooked in boiling water. Then it is pan fried before serving the dish.
Other Pierogi varieties includes potato, cheese, mushroom, and spinach. It can either be steamed or fried.
Tasty Dumpling
Tasty Dumpling is one of the best dumpling shops in Chinatown in NY. As the name itself suggests, Tasty Dumplings is the home of the best and tastiest dumpling shop in New York NY.
There are different filling options to choose from though the most popular filling is the pork and chive fillings. 5 dumplings are served for every order for just around $2.
Super Taste
Super Taste is a popular restaurant located in New York City. It is known for its hand pulled noodles, dumplings, noodles and soups. The most recommended on their menu options is the pork and chive dumpling.
PSC Cafeteria
PSC stands for Polish and Slavic Center, is it located in Greenpoint. Their small salamis often comes with minced pork with oil then usually topped with bacon and fried onion.
Pyzy means dumpling in Poland, while Miesem means meat. Therefore a two PSC Pyzy Miesem means dumpling in a large style feast.
Jing Fong
Due to the pandemic, Jing Fong temporarily closed its dining rooms to the public last January 2021. However they will still be accepting orders for take out, delivery and can also do outdoor dining on their patio. Among the favorites in this popular dumpling house are the Siu Mai, Har gow, BBQ roast pork buns, spare ribs, fried turnip cakes and sticky rice wrapped in lotus leaf to name a few.
Shanghai You Garden
Shanghai You garden is the home of the best dumplings in nyc such as fried pork buns. They now have to locations: one on the bayside offering soup dumplings that usually comes with pork or pork mixed with shrimps, crabs or squash.
Additional information of Chinese dumplings:
Chinese dumplings are divided into three types that are generally based on how the dumplings are cooked: Boiled, Pan Fried and Steamed dumplings. Let us go through each of these types below.
Boiled Dumplings
Chinese Dumplings are typically boiled. For boiled dumplings, the texture is usually soft, moist and juicy.
Making Boiled dumpling is pretty simple. All you need to do is to heat water on a large pot and then bring it to boil. Add a pinch of salt then placed dumpling inside the pot by batch. Using a large ladle, move the dumplings slowly making sure that the dumplings do not stick to the bottom. Add 1/4 of cold water once the water starts to boil again. Remove dumplings from boiling water once it has already expanded.
Pan fried dumplings
These dumplings are also called Potstickers. These are crispy and more chewy than boiled dumplings. A popular dumpling served as street foods.
To pan fried dumplings, in a non stick pan, pour 1 tbsp. of oil. Place the dumplings in the pan with the pleats side up. Heat pan on low medium fire and cook the dumplings until it becomes browned. Add at least 1/2 cup of water and cover the lid of the pan. Continue to cook the dumplings until the water has already evaporated. Lower down the heat and it becomes golden brown.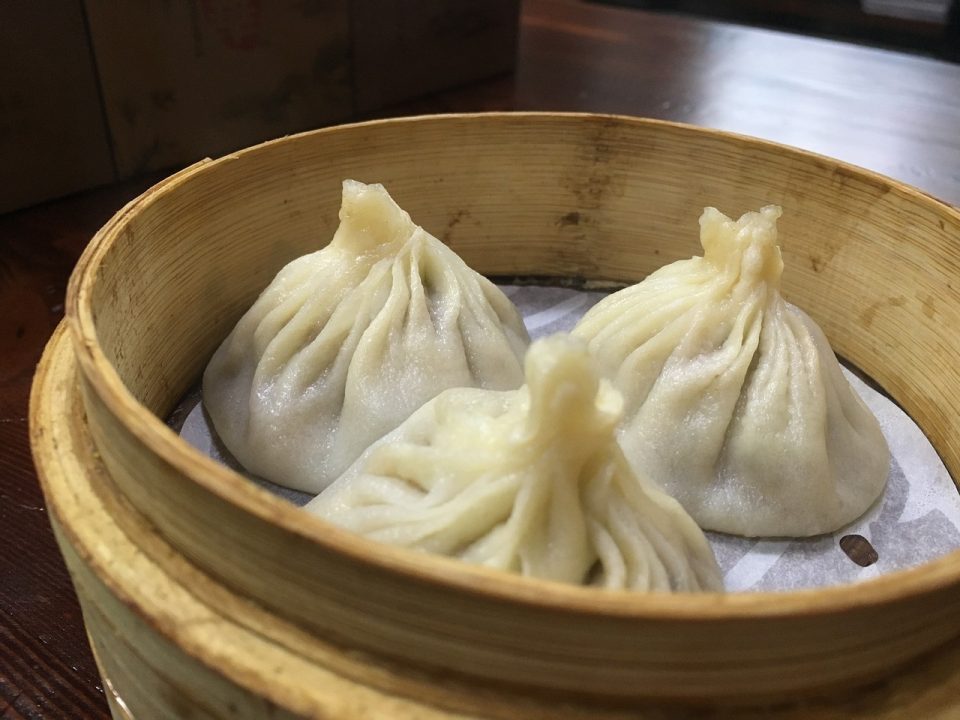 Steamed Dumplings
Steamed dumplings are usually served as a side dish.
Conclusion
With this ultimate guide, you are in for a treat as to the best dumplings in NYC. Walk your way through the different locations for the best dumplings that you can in New York and try their specialties and house favorites and let us know what you think.
I