On our birthday, we typically hear the phrase "Happy Birthday!" On our birthday, a simple greeting will make us happy. Nothing is happier for a lot of people than their birthday. As your loved ones greet you on social media or blast your phone, you are quickly the center of attention as everyone comes to celebrate.
But do you know what makes our birthdays even more special? It's the gifts and free food. Your birthday's best feature is unquestionably the free food that restaurants offer to you. Now, this is fantastic.
There is an endless list of restaurants around the country that will give you a free birthday treat because giving away free birthday food is now considered a milestone event for most restaurant businesses.
You can get a free food on your birthday. Birthday freebies such as free dessert, free steak dinner, free appetizer, free chips, free burger, free root beer float, free cupcake, free meal, free bagel, free coffee, free pretzel, free birthday smoothie, free donut, free gift, free tacos, free order, free treat, free sundae, and a whole lot more can be offered to you to a lot of restaurants on your birthday.
Get free birthday stuff from your preferred restaurants all throughout the country. If you are interested to know the best birthday deals discounts restaurants are, scroll down and continue reading.
Best Restaurant Birthday Deals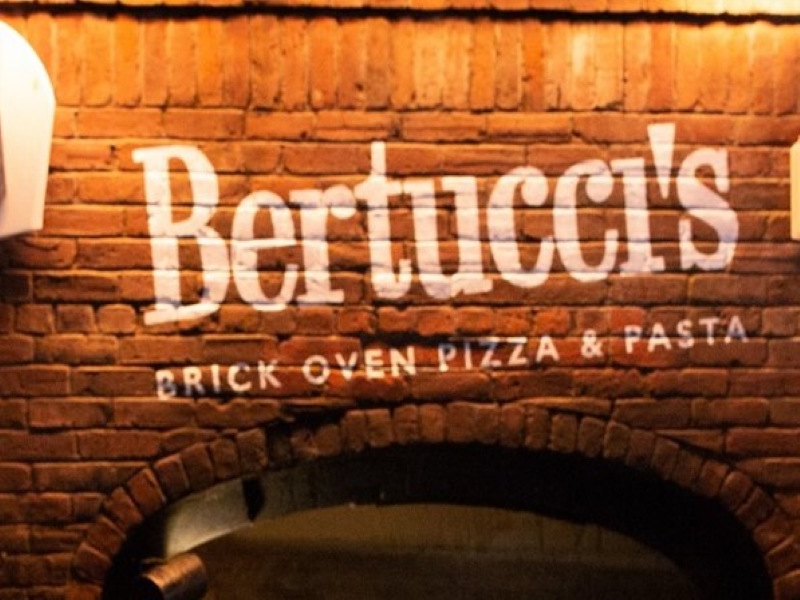 1. Bertucci's
An American restaurant chain called Bertucci's serves pizza and Italian cuisine. Furthermore, takeout, private dining, and delivery (from some stores) are available. In 1981, Joey Crugnale opened Bertucci's in Davis Square in Somerville, Massachusetts. During the 1990s, the corporation achieved remarkable growth. Although they have locations as far south as Virginia, Bertucci's restaurants are mostly found in the Northeastern US. Restaurant chain N.E. Restaurant Co. Inc. acquired Bertucci's in 1998, and in 2001, it renamed itself to Bertucci's Co.
When you join the email club of the brick-oven pizza chain, you will receive one free dessert to celebrate your birthday.
---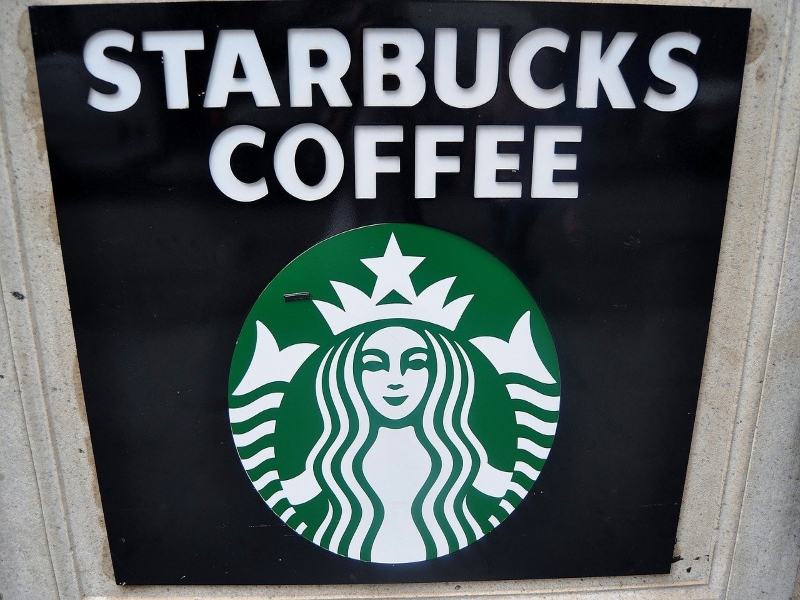 2. Starbucks
Starbucks Corporation is a Seattle, Washington-based multinational American chain of coffee shops and roasteries. It is the biggest chain of coffee shops in the world.
The corporation operated over 33,000 locations as of November 2021, with over 15,000 of those being in the United States. Over 8,900 of Starbucks' U.S. locations are company-operated, and the remaining ones are licensed.
Starbucks, which offered a greater scope of coffee services, is often recognized for the growth of the second wave of coffee culture. Starbucks offers hot and cold beverages, espresso, caffe latte, full and loose-leaf teas, juices, Frappuccino drinks, pastries, and snacks. Whole-bean coffee, micro-ground instant coffee, juices, and pastries are also available. Some products are available only during certain seasons or in a certain place. The majority of locations offer free Wi-Fi internet access, depending on the area.
Since Starbucks has had a rewards system for quite some time, you're undoubtedly already aware of their birthday specials. You will receive a free drink or food item of your choice on your birthday, just in case you weren't aware of this.
---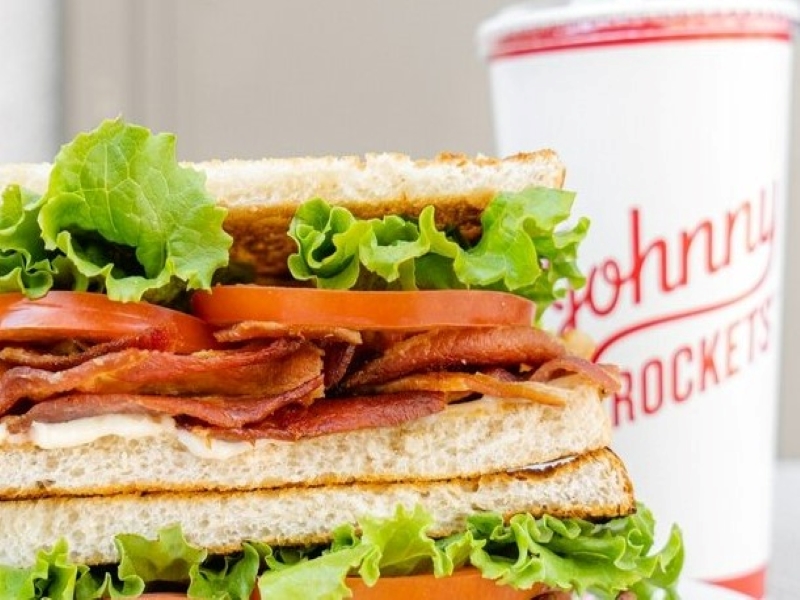 3. Johnny Rockets
The Johnny Rockets Group Inc. is an American restaurant chain whose interior design is inspired by diners from the 1950s. The interior design has individual jukebox stations, chrome accents, red vinyl seats, and Coca-Cola advertisements with practically life-size cardboard representations of women wearing World War II military uniforms.
The Apple Pan in West Los Angeles, which opened in 1947 and is still open today, served as the inspiration for the menu, presentation, counter seating, and grilling area. In full view of the diners, hamburgers are grilled to order and presented in metal baskets that are wrapped in paper. Hawaii features a location called "Rock 'n Fun" that also offers an arcade.
If you visit Johnny Rockets the week of your birthday, as a Rocket eClub member, you can get a free burger with the purchase of an entree and drink.
---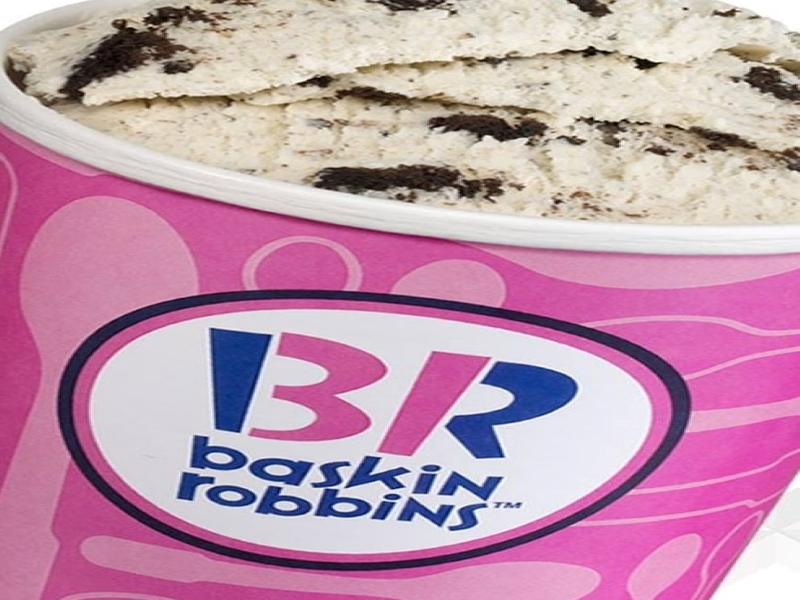 4. Baskin-Robbins
Burt Baskin and Irv Robbins, American brothers-in-law, combined their respective ice cream shops in Glendale, California, and founded Baskin-Robbins in 1948.
Inspire Brands is the owner of the international chain of Baskin-Robbins ice cream and specialty cake restaurants in the United States. originating in Canton, Massachusetts. With over 8,000 locations, including approximately 2,500 shops in the US and over 5,000 abroad, it claims to be the largest chain of specialty ice cream shops in the world. Approximately 50 countries sell ice cream made by Baskin-Robbins.
The business is well-known for its "31 flavors" catchphrase, which refers to the possibility of a consumer enjoying a new taste each day of any given month. The catchphrase was created in 1953 by the Carson-Roberts advertising firm (which eventually merged into Ogilvy & Mather). People ought to be able to try out flavors for free until they find one they like, according to Baskin & Robbins.
If you want a free scoop of ice cream on your special day, you can visit Baskin-Robbins on your birthday.
---
5. Margaritaville
You don't have to register for any reward programs in order to receive birthday perks at Margaritaville. On your birthday, just come up, and you'll get a free scoop of ice cream with all the toppings on the house.
---
6. Firehouse Subs
Jacksonville, Florida is home to the American food chain Firehouse Subs. Chris and Robin Sorensen, brothers and former firefighters, started it in 1994.
With names like Hook & Ladder, Engineer, and Firehouse Hero, the menu, which includes hot specialty subs, salads, and other seasonal foods, draws influence from the firehouse. The meats and cheeses are cooked on toasted sub rolls, and the subs are served "Fully Involved" with veggies and toppings. The menu is still under the direction of Chris and Robin, who also collaborate with their director of product development Jay Miller, who joined the business in 2017.
You should join Firehouse Rewards to receive a free medium sub on your special day.
---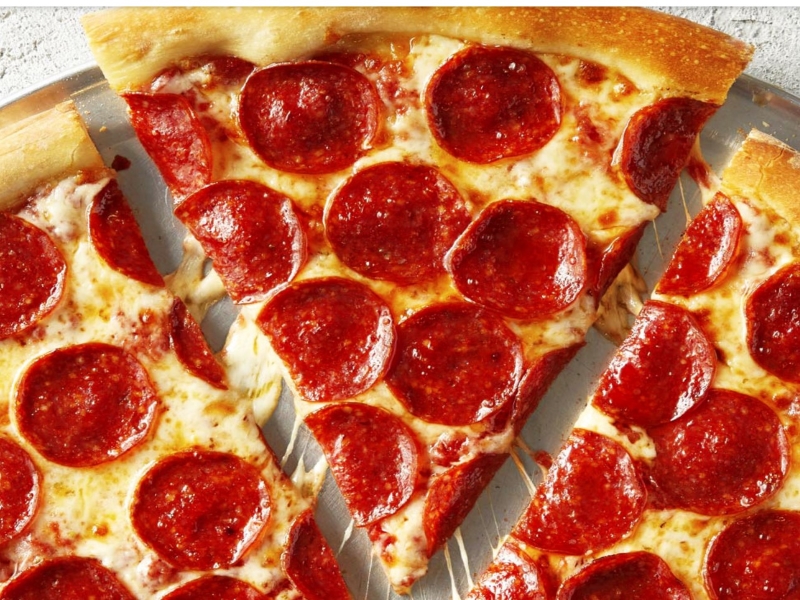 7. Sbarro
An American pizza restaurant, Sbarro specializes in New York-style pizza sold by the slice and other Italian-American cuisine.
In 1956, Gennaro and Carmela Sbarro launched Sbarro. The couple left Naples, Italy for America along with their three boys, Joseph, Mario, and Anthony. At 1701 65th Street and 17th Avenue in Bensonhurst, Brooklyn, New York, the Sbarro family founded their first salumeria, an Italian grocery shop that quickly gained a following for its high-quality fresh food and cuisine. In 2004, its original location was forced to close.
In the metropolitan area of New York City, other sites were opened as a result of the Sbarro Salumeria's success. Sbarro debuted its first restaurant within a shopping center in 1970 at Kings Plaza in Brooklyn.
Join Sbarro's Slice Society to receive a free slice with each drink you purchase on your birthday.
---
8. Bruegger's Bagels
JAB Holding Company, which has its headquarters in Luxembourg, owns and operates restaurants under the brand Bruegger's Enterprises, Inc. Both Michel's Baguette and Bruegger's bakery-cafés are franchised and run by it and its fully owned subsidiary Threecaf Brands Canada, Inc.
About 70 million bagels are produced annually by Bruegger's Bagels, which also holds the record for the largest bagel ever made. With each store baking its 14 types of bagels on-site, each morning in tiny batches, the company is noted for having the largest bakery of genuine New York style, kettle-boiled bagels in the United States. Additionally, Bruegger's is known for its made-in-Vermont cream cheese, which is offered in over 11 flavors. Bruegger's offers a standard menu for dine-in, takeout, or delivery in addition to bagels, which includes egg sandwiches, lunch deli sandwiches, muffins, cookies, and side dishes, as well as coffee, espresso beverages, iced drinks, tea, and soda. About 190 locations are run by Bruegger's across 16 states and the District of Columbia.
When you sign up for their email club, your birthdate will get you one free bagel and your pick of cream cheese.
---
9. B.GOOD
The company's founders, two best buddies who grew up eating healthy, flavorful, nutritious food that was lovingly prepared in their uncle's kitchen, came up with the concept. You will feel wonderful on the inside and out after eating their comfort cuisine that was produced with locally sourced products. The same cuisine that they gladly offer today.
Their first location was in Boston, Massachusetts, but it didn't take long for their origins to expand throughout the city, the Greater Boston area, Rhode Island, Connecticut, New Hampshire, and Maine. They did this by serving hearty, homemade meals to anyone with an appetite for great taste and positive energy.
All around New England, they continue to serve up good, genuine food that makes people feel GOOD. More growers, bakers, and farmers are now part of their group. They cater and deliver food to your house and offer much more than just burgers.
You can get a free meal on your birthday if you sign up for B.GOOD Rewards. There are no questions, except that they might ask you your birthdate.
---
10. Sprinkles
A bakery chain called Sprinkles Cupcakes was founded in 2005. It is regarded as the first cupcake bakery in world.
With the introduction of Sprinkles Ice Cream next to its cupcake bakery in Beverly Hills on May 24, 2012, and subsequently in 2013 at Corona del Mar Plaza in Newport Beach and The Plaza at Preston Center in Dallas, Sprinkles broadened its dessert brand. The store provides a variety of cookies with a trendy spin on classic flavors such salted oatmeal cornflakes and peanut butter pretzel chips as well as ice cream in unique flavors including red velvet, Cap'n Crunch, and salty caramel. In addition to having a mobile ice cream cart, they now provide nationwide shipment. In order to produce a richer, creamier, and delicious ice cream, Sprinkles Ice Cream is slowly churned.
Every cupcake store really do need to give you a free birthday cupcake on your special day. Fortunately, Sprinkles actually does that.
---
11. Moe's Southwestern Grill
The American fast-casual restaurant franchise brand known as Moe's Southwestern Grill was established in December 2000 in Atlanta, Georgia, by Raving Brands. Musicians, Outlaws, and Entertainers, the title "Moe's" was originally an acronym for, inspired the music-themed artwork used in the initial design.
Burritos, tacos, quesadillas, nachos, salads, stacks, burrito bowls, and house-made seasonal salsas are just a few of the dishes available at Moe's. For modification, ingredients can be added to or removed from the regular entree. Salsa and chips are served with every order.
On your birthday, you will receive a free burrito if you download the Moe's app to your phone.
---
12. Baja Fresh Mexican Grill
Fast-casual Tex-Mex restaurant chain Baja Fresh is based in Scottsdale, Arizona, and was launched in Newbury Park, California, in 1990. It is owned by Canadian franchisor MTY Food Group. The franchise places an emphasis on using fresh ingredients, and each restaurant features a salsa bar that is self-serve.
All you have to do is join Club Baja to get a free burrito on your special day.
---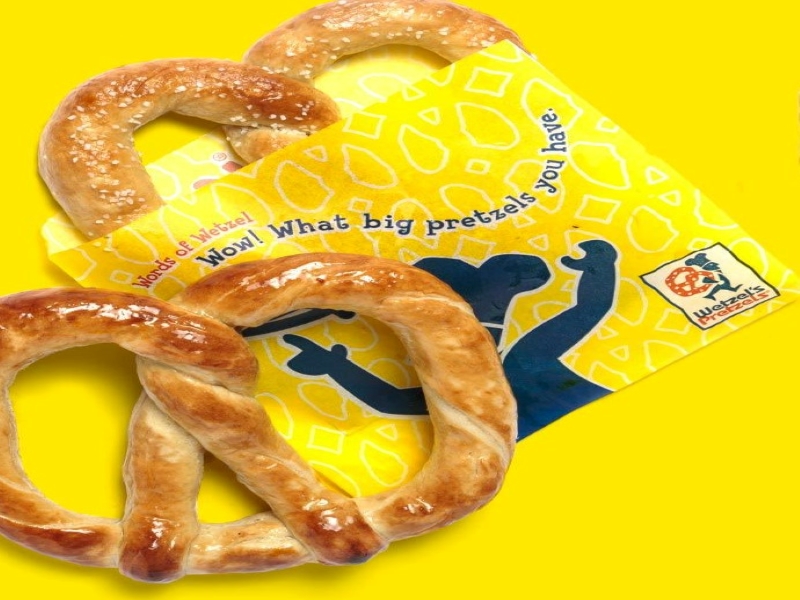 13. Wetzel's Pretzels
Fast food chain, Wetzel's Pretzels, was established in the United States in 1994 at the South Bay Galleria in Redondo Beach, California. Wetzel's Pretzels currently has over 300 sites in 28 states and six foreign countries. Theme parks, shopping malls, outlet malls, select bargain retail locations, train stations, and airports all have its stores.
Wetzel's Original (buttered or non-buttered), cinnamon sugar, almond crunch, cinnamon glaze, jalapeno, garlic, and pepperoni are just a few of the flavors available.
The Wetzel Dog, which is a pretzel wrapped around an all-beef hot dog with or without cheese, is one of their other pretzel options. Dog bites and cheesy dog bites are also available. Moreover, they provide Wetzel Bitz, which are mini pretzels that go with either butter and salt or cinnamon and sugar.
There are additional dips for Wetzel dogs and pretzels available. Cheese, jalapeno cheese, pizza sauce, caramel, sweet glaze, and cream cheese are among the condiments currently available.
You can receive a free pretzel on your birthday if you download the Wetzel's Pretzels app before going to the restaurant.
---
14. Jamba Juice
Jamba Juice is an American company that sells smoothies, juices made from blended fruits and vegetables, and other such goods. Focus Brands, a subsidiary of Sandy Springs, Georgia-based private equity firm Roark Capital Group, which manages over 6,000 restaurants, is a co-owner of the company along with the Moe's Southwest Grill, Schlotzsky's, Carvel, Cinnabon, McAlister's Deli, and Auntie Anne's brands. In 1990, Jamba opened its first store in San Luis Obispo, California. In addition to operating in 36 U.S. states, the corporation also has over 850 outlets in Japan, South Korea, Taiwan, the Philippines, Thailand, and Indonesia.
Simply sign up for Jamba Juice's insider program to receive a free birthday smoothie or juice.
---
15. Panera
With over 2,000 locations in the US and Canada, Panera Bread Company is an American chain of bakery-café fast casual restaurants. The company's main office is in Sunset Hills, Missouri.
A plethora of pastries and baked delicacies are available at Panera, including bagels, muffins, brownies, croissants, cookies, and scones. These are often produced by a staff baker before sunrise, along with Panera's artisan breads. With the exception of the bakery, Panera offers a standard menu for dine-in or takeout that includes flatbreads, pizzas, warm grain bowls, side dishes, pastas, salads, paninis, sandwiches, and soups in addition to coffee, hot chocolate, espresso drinks, frozen drinks, fruit smoothies, lattes, iced drinks, lemonade, and tea.
On your birthday, the business will give you a free pastry if you are a MyPanera member or are ready to join up to be one.
---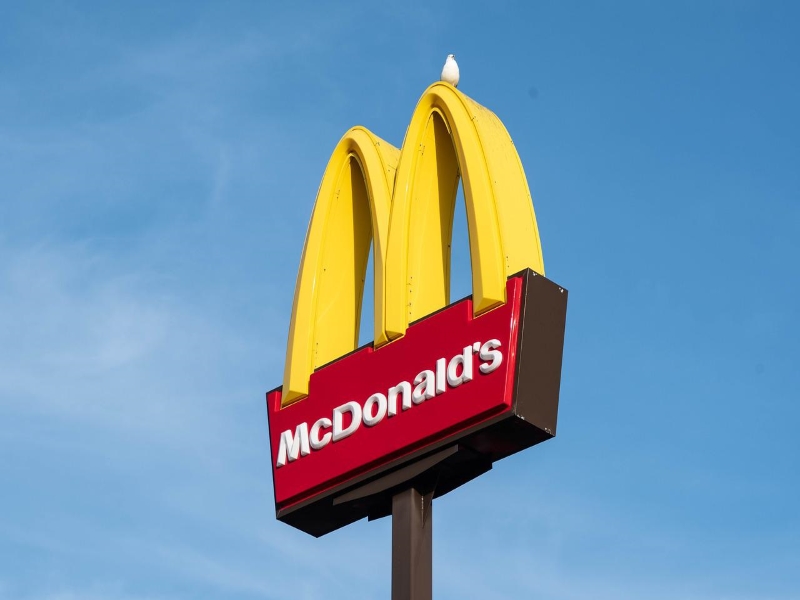 16. McDonald's
As of 2021, McDonald's served over 69 million people every day in more than 100 countries through more more than 40.000 outlets, making it the largest restaurant business in the world by revenue. Although they also offer other foods including chicken, fish, fruit, and salads on their menus, McDonald's is most known for their hamburgers, cheeseburgers, and french fries. The Big Mac and their French fries are two of their most popular licensed menu items. The business has come under fire for the poor quality of its cuisine. Rent, royalties, and other fees paid by franchisees, as well as sales at restaurants run by the corporation, are what provide the McDonald's Corporation with its income. With 1.7 million employees, McDonald's is the second-largest private employer in the world, according to two reports released in 2018.
If you subscribe to McDonald's email newsletter, you can get a free Happy Meal on your birthday. For you to be eligible, you must be a child. Therefore, you might reserve this until your child's birthday.
---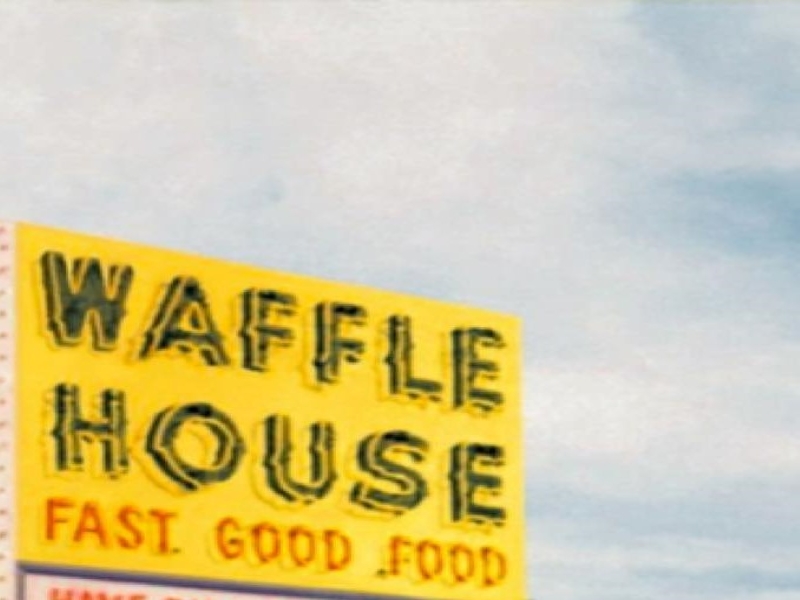 17. Waffle House
Waffle House is a chain of American restaurants with 1,900 locations.
Every Waffle House establishment is open every day, 24 hours a day. The urban legend that "Waffle House doors have no locks" is based on this schedule.
Most of the chain's restaurants have jukeboxes, which typically played 45-rpm singles and, occasionally, CDs. Waffle Records, the record company owned by Waffle House, has released music. It has released music ranging from Gary Garcia's 1995 song "Saturday Night At My Place" to Alfreda Gerald's 2006 song "They're Cooking Up My Order". The songs are on standard CDs that Waffle House produces and sells exclusively; however, the restaurant company has made a CD of some of the songs available for purchase. In 2012–2013, the majority of the locations replaced their 45–rpm/CD jukeboxes with TouchTunes digital touchscreen jukeboxes, which at Waffle House restaurants still play all of the company's own music.
You will receive a free birthday waffle for joining the Waffle House Regulars Club to enjoy on your special day.
---
18. Corner Bakery Cafe
An American chain of cafés called Corner Bakery Cafe is known for its pastries, breads, breakfast items, gourmet sandwiches, fresh soups, salads, and pasta. Corner Bakery Cafe is recognized as a part of the fast casual market section of the food service industry since it provides limited table service and offers cuisine and surroundings of a somewhat higher caliber than a standard fast food restaurant.
You may celebrate your special day with a free birthday pastry if you join the Corner café.
---
19. Red Robin
American casual dining restaurant chain, Red Robin, was launched in Seattle, Washington, in September 1969. The first Red Robin restaurant to be franchised was established in Yakima, Washington, in 1979[6. Red Robin's corporate office is located in Greenwood Village, Colorado. The corporation operates around 570 restaurants as of August 2020, 90 of which were franchises.
You don't even need to be celebrating a birthday to enjoy your treat at Red Robin. To receive a free burger, your birthday month is all that is necessary.
---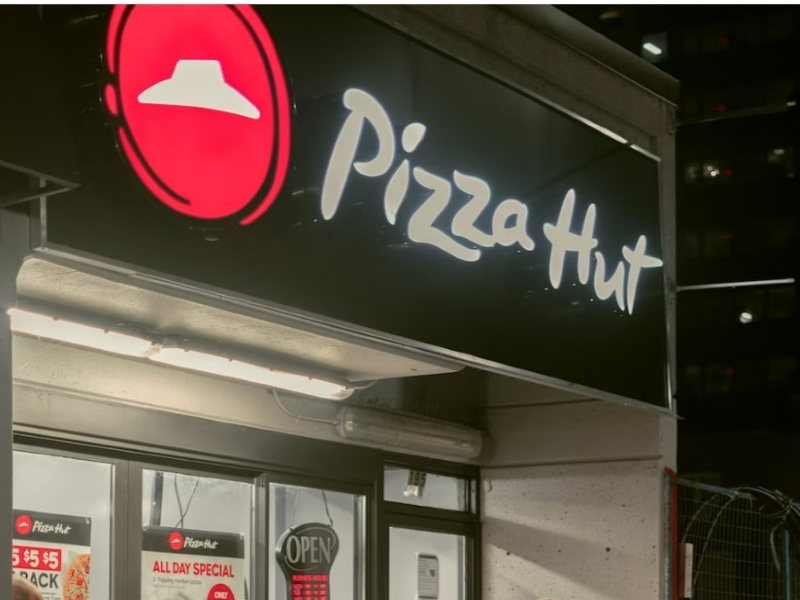 20. Pizza Hut
Dan and Frank Carney started Pizza Hut, an American multinational restaurant chain and international franchise, in 1958 in Wichita, Kansas. Besides their iconic pan pizza, they also serve pasta, breadsticks, and desserts.
As of 2020, the business, which has its corporate headquarters in Plano, Texas, had 17,63over 17,000 locations globally, which makes it the largest pizza chain in terms of the number of locations. One of the biggest restaurant businesses in the world, Yum! Brands, Inc., is the owner of it.
On your birthday, Pizza Hut will deliver free hot and fresh cinnamon sticks as long as you have an account for online ordering.
---
21. Planet Smoothie
The third-largest American chain of smoothie shops is Planet Smoothie. Martin Sprock established the business in Atlanta, Georgia, in 1995, and it now has more than 100 sites. Tasti D-Lite LLC, which also owns and runs Tasti D-Lite outlets, bought Planet Smoothie in November 2011.
At Planet Smoothie, you can get a free smoothie when you sign up to be a member of the birthday club.
---
22. Buffalo Wild Wings
Enter the Buffalo circle for free wings, and you'll get a snack-size order of either standard or boneless wings to help you celebrate.
---
23. Denny's
You don't have to join any email lists or memberships to get a free gift from Denny's on your birthday. On your birthday, just show up at a store and you'll get a free grand slam on the house.
---
24. Del Taco
American fast food chain, Del Taco, specializes in Americanized Mexican food as well as traditional American dishes including burgers, chips, and shakes.
If you join Del Yeah! Rewards Club, you can get a free premium milkshake on your birthday.
---
25. Einstein Bro Bagels
If you join Einstein's E-club, you can enjoy a free egg sandwich on your birthday.