Indonesian cuisine is known for its complex flavors, which are derived from a combination of ingredients and bumbu spices. Indonesian cuisine has a diverse variety of flavors that are frequently described as hot, savory, and spicy, as well as a blend of basic flavors such as salty, sour, sweet, and bitter. Because most Indonesians prefer hot and spicy food, sambal, an Indonesian hot and spicy chili sauce with a variety of optional components such as shallots, shrimp paste, and other spices, is a popular condiment on all Indonesian meals. Basically, Indonesian love hot sauces. Indonesian condiments enhance the flavor of the food and might even increase appetite. Indonesians believe that Indonesian sauces enable them to eat more without fear of gaining weight.
Indonesian condiments have become an integral component of serving Indonesian foods. Most Indonesians enjoy them and consider them to be a necessary part of their lunch or dinner. Check out the types of Indonesian sauces in this article. This Indonesian sauces will definitely add flavor to various recipes.
Indonesian Sauces
Sambal
Sambal is a type of chilli sauce or paste that is often made with shrimp paste, garlic, ginger, shallot, scallion, palm sugar, and lime juice in addition to a variety of chili peppers. Sambal is a Javanese and Sundanese loanword from Indonesia (sambel). It has its origins in traditional Indonesian cuisine and is now found in Sri Lankan, Malaysian, Bruneian, and Singaporean cuisines. It has also spread to the Netherlands and Suriname because of the foreign Indonesian populations.
Several sambal dishes are commonly served as hot and spicy condiments for foods including lalab (raw vegetables), ikan bakar (grilled fish), ikan goreng (fried fish), ayam goreng (fried chicken), ayam penyet (smashed chicken), iga penyet (ribs), and different soto soups. In Indonesia, there are 212 different types of sambal, the majority of which come from Java. Let's take a look at some of the popular varieties of sambal.
Types Of Sambal
Sambal Goreng
The term means "Fried sambal". A blend of crisp fried red shallots, shrimp paste, red chili and green chili, and salt that are stir-fried in coconut oil for a few minutes. By adding other ingredients, such as sambal goreng ati or combined with diced liver, or sambal goreng udang or addition of small shrimp, it can transform into a completely different dish.
---
Sambal Matah
The sauce is made of raw shallots and lemongrass. It includes chopped bird's eye chili, finely chopped shallots, lemongrass, cooking oil, and a touch of lime juice or lemon juice.
---
Sambal Petai
The key components of this sauce are red chilli, garlic, shallot, and petai green smelly bean.
---
Sambal Terasi
This type of sambal is a popular sauce in Indonesia. Because terasi is more acidic and fermented, it has a stronger flavor than Malaysian belacan. The key ingredients of sambal terasi are shrimp paste, garlic, onion, tomato, lime juice, sugar, oil, red and green chili peppers.
---
Sambal Ijo Padang
From the Minangkabau word, which means "Green sambal". It's also known as green sambal, sambal hijau, or sambal ijo. The main ingredients are green chili, green tomatoes, garlic, shallot, sugar, salt, and vegetable oil.
---
Sambal Pencit
Green mango sambal, or young mango spicy hot sauce, is a Central Java specialty. Basically, it is sambal terasi with shredded young unripe mango, freshly crushed. This is a great side dish for seafood. In Indonesian, pencit refers to an immature or young mango.
---
Sambal Tuktuk
This is a traditional hot and spicy sauce used in Batak cuisine, which is native to the Tapanuli region of North Sumatra, Indonesia. The main ingredients for sambal tuktuk are similar to those other chili sauces, with the exception of the usage of andaliman or Sichuan pepper. It is commonly served as tuktuk aso-aso, with dried fish called aso-aso, a sort of dried and preserved mackerel, however fresh anchovies is sometimes substituted.
---
Kecap Manis or Sweet Soy Sauce
Kecap Manis is a type of Indonesian sweet soy sauce. Due to the heavy inclusion of palm sugar or jaggery, Kecap Manis has a deeper color, a sticky syrupy consistency, and a molasses-like flavor. Kecap manis is a popular compliment to satay. It is comparable to Chinese Tianmian sauce (tianmianjiang), but has a finer flavor. It is by far the most popular variety of soy sauce used in Indonesian cuisine, accounting for an estimated 90% of the country's total soy sauce production.
Spices such as star anise, cinnamon, black pepper, coriander, and clove are typically added to Indonesian sweet soy sauce.
Most popular Indonesian dishes, such as nasi goreng or fried rice, mie goreng or fried noodles, babi kecap or braised pig, kwetiau goreng, ayam kecap or roasted chicken, semur beef stew, and ketoprak, use it to provide a pleasantly mild sweet and umami flavor. It is also a popular marinade for grilled foods like satay, ayam bakar or grilled chicken, and ikan bakar or grilled fish. Sweet soy sauce is also a popular dipping sauce for tahu goreng, especially when blended with chopped shallot and bird's eye chile or fried tofu. Steamed rice with a fried egg on top and kecap manis poured on top is a popular Indonesian dish.
---
Kecap Asin or Salty Soy Sauce
In Indonesian cuisine, soy sauce is also a popular condiment. Chinese cuisine influenced the use of kecap asin or salty soy sauce.
This regular soy sauce can be used as a dip or a salt flavoring in cooking, and it can be put directly to meals. It is usually served with rice, noodles, and sushi or sashimi, although it can also be dipped in ground wasabi. Soy sauce bottles are available on the tables of Indonesian restaurants for salty flavoring. Soy sauce can be kept at room temperature for a long time.
---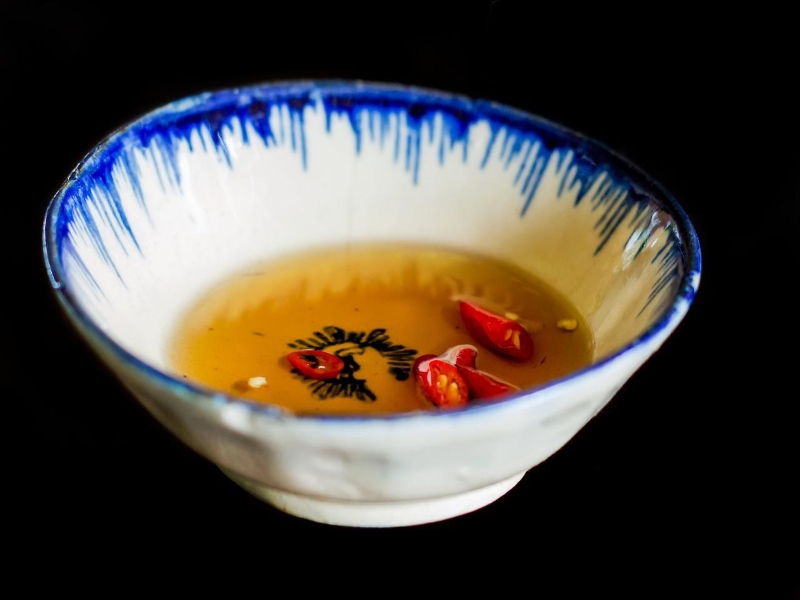 Kecap Ikan or Fish Sauce
Fish sauce is a condiment made from salt-coated fish or krill that has been fermented for up to two years. It is a common condiment in East Asian and Southeast Asian cuisines, such as Indonesian cuisine. This type of sauce is used as a flavor, as well as a foundation for dipping sauces, before and after cooking.
Other popular fish sauces include Indonesian semi-solid fish paste or fermented krill terasi, Cambodian prahok, and Malay fermented krill brick belacan or budu from liquid anchovies.
---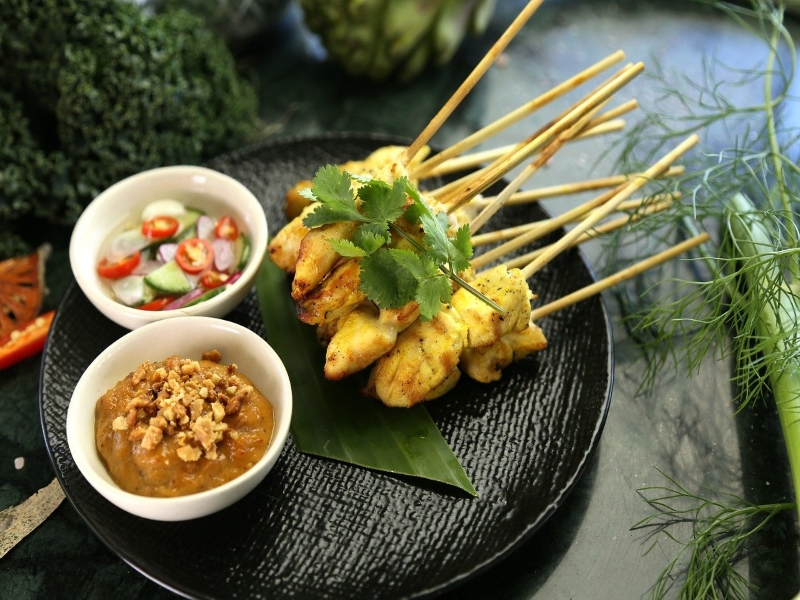 Peanut Sauce
Also known as satay sauce, bumbu kacang, sambal kacang, or pecel. It is an Indonesian sauce prepared from fried peanuts or ground roasted that's found in a variety of cuisines throughout the world.
Peanut sauce is used to flavor grilled skewered meats like satays, poured over fresh vegetables as a salad dressing, such as in gado-gado, Lotek, Pecel, Ketoprak, and others.
---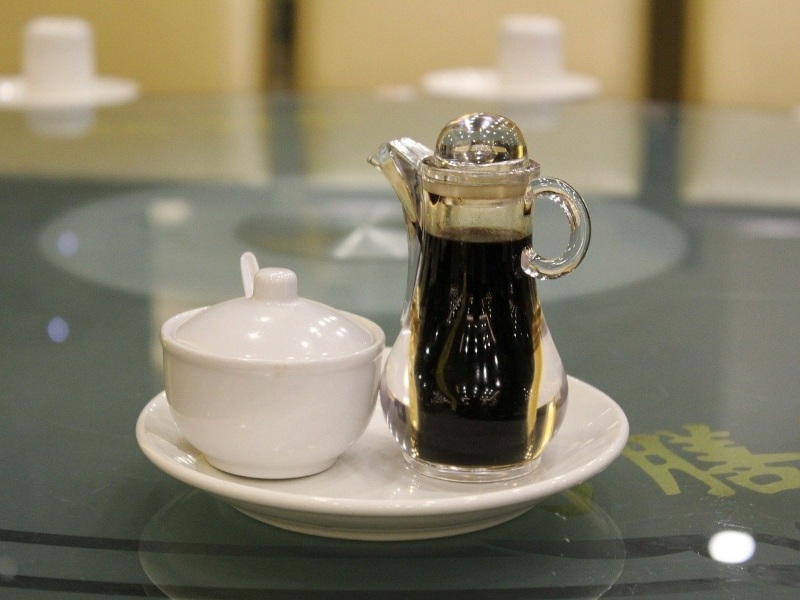 Kecap Inggris or Worcestershire Sauce
Worcestershire sauce is a fermented anchovy and spice sauce. It is drizzled on steaks, hamburgers, and other prepared dishes as a condiment.
---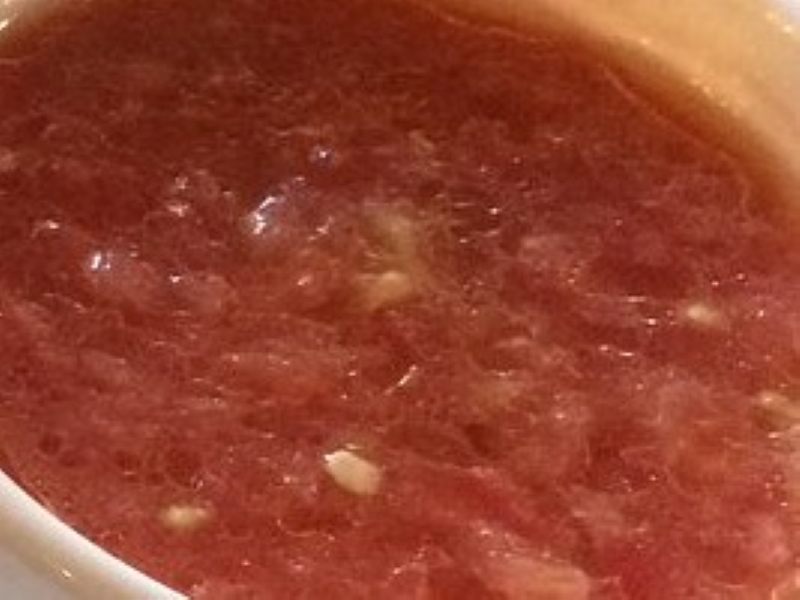 Colo-colo
Colo-colo is a hot and spicy sauce that is popular in Indonesia. It is thought to have originated in the city of Ambon. Colo-colo is comparable to Manado's dabu-dabu in that both use a lot of chopped red chili pepper, bird's eye chile, shallots, red and green tomatoes, a touch of salt and sugar, and fresh calamansi juice, also known as lemon cui or jeruk kesturi, blended with fresh calamansi juice.
Chopped lemon basil, kenari nut, tahi minyak or ampas minyak, or caramelized rarobang are also the main ingredients in colo-colo recipes.
---
Rica-rica
Rica-rica, or just rica, is a hot and spicy Southeast Asian spice mixture popular in Manado cuisine in North Sulawesi, Indonesia. Rica is made of red and green chili peppers, bird's eye chile, shallots, garlic, ginger, and a bit of salt and sugar. Ground spices are sautéed with lime leaf, bruised lemongrass, and lime juice in coconut oil. It is a popular hot and spicy seasoning in Indonesia for grilling meat, fish, or poultry.