The debate whether the only difference between the sesame chicken vs. general Tso would be the spiciness level is still ongoing. A lot of people who have tasted these two dishes might say so, but their difference is just more than that.

Sesame Chicken vs General Tso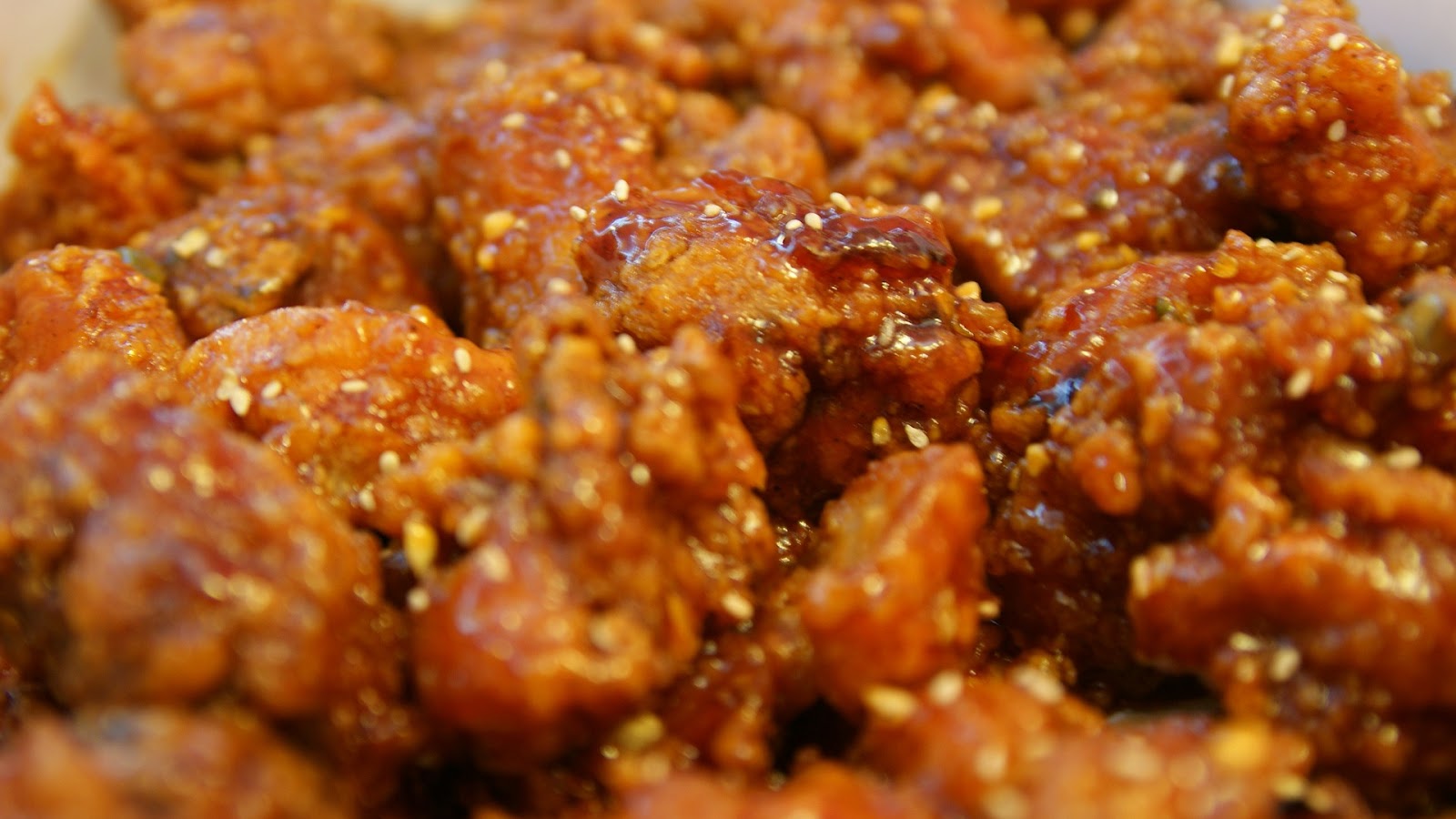 What Is Sesame Chicken?
Sesame chicken is a delicious Chinese dish that has a sweet taste and is flavored with both sesame seeds and sesame oil. Your taste buds might also find some notes of soy sauce and garlic are also noticeable, which makes it a decadent meal.
Sesame chicken is also one of the commonly found dishes in Chinese restaurants throughout the United States. Though being served outside its place of origin, most restaurants would still use the same ingredients to create a delicious recipe for sesame chicken. That would include chicken breasts and thighs that are breaded with sesame seed, cooked in an egg-drenched hot sauce.
---
What Is General Tso?
Usually served in North American Chinese restaurants, general Tso is a popular chicken-based Chinese dish. It is named after Zuo Zongtang, a Qing dynasty statesman and military leader.
General Tso is a sweet and spicy deep-fried chicken. It comes with a sauce made by mixing soy sauce, chicken stock, brown sugar, and rice wine vinegar. This chicken recipe may be spicier as one of its key ingredients would be lots of dried red chili peppers, garlic, and scallions.
---
What's The Difference: Sesame Chicken Vs. General Tso
Now that you have an idea about these two famous American-Chinese dishes, let us see on which traits they differ.
When it comes to taste, sesame chicken would be saltier when compared to General Tso's chicken, since it is coated and served with sesame seeds. On the other hand, General Tso's chicken would be sweeter and buttery than sesame chicken as it has more sugar than sesame oil.
Health charts would also show that sesame chicken would contain less fat at 46% or 30 grams total fat. While General Tso chicken would have 135% total fat at 88 grams.
Vegetable ratio is also notable on the General Tso chicken as it contains more vegetables than sesame chicken. This is the reason why General Tso is served better with broccoli than sesame chicken.
The color of General Tso's chicken would also stand out as it is more reddish compared to sesame chicken. However, sesame chicken is a lot crispier than the General Tso chicken.
Are There Any Similarities Between Sesame Chicken And General Tso's Chicken?
Well, aside from their differences, both these dishes share some of the same traits. As you can see, sesame chicken and General Tso's chicken are both made from fried chicken.
Both sesame chicken and General Tso's chicken are also famous as a typical American Chinese cuisine. However, these dishes are also considered as generally less healthy due to their larger sodium and sugar content.
How General Tso's Chicken Is Made
Marinating bite-sized chicken thigh pieces in Shaoxing wine, water, salt, and white pepper is the first in making General Tso's chicken. After that, the marinated chicken will be tossed in a mix of flour and cornstarch, then it will be deep fried.
For the sauce, soy sauce, chicken stock, brown sugar, and rice wine vinegar are mixed together. Then they will be thickened by putting some cornstarch into the mixture. Once the right sauce consistency is achieved, the fried chicken is tossed in the sauce, along with some vegetables such as carrots, broccoli, and bell peppers.
Rice, lo Mein noodles or Chow mein noodles are usually served with General Tso's chicken.
How Sesame Chicken Is Made
Unlike General Tso's chicken, sesame chicken isn't typically marinated. Usually, the bite-sized chunks of chicken breast are scoured in flour and cornstarch seasoned with salt and black pepper.
Once well coated with the flour mixture, it is dipped into an egg bath before they go into deep frying. The sesame chicken may be just an ordinary fried chicken, but its sauce would elevate this dish.
Made with soy sauce, brown sugar, garlic, honey, and Chinese rice vinegar, the sauce would provide that sweet, rich and umami taste to the chicken. The fried chicken will be tossed into the sauce until well coated.
Sesame oil will be added to get that rich and glossy texture and sesame flavor. Chicken will be removed from the heat and sesame seeds are sprinkled on top to boost the sesame hints. This will also add some crunch to the dish.
You can still use steamed broccoli as it could also go well with the sesame chicken, or you can enjoy it as a finger food or appetizer. Rice would also be a good idea to pair with this dish.
General Tso's Chicken Recipe
Looking forward to recreating this chicken recipe? Here's what you need:
4 cups of vegetable oil for frying
1 egg
1 ½ pounds boneless, skinless chicken thighs (cut into 1/2 inch cubes)
1 teaspoon of salt
1 teaspoon of white sugar
1 pinch of white pepper
1 cup of cornstarch
2 tablespoons of vegetable oil
3 tablespoons of chopped green onion
1 clove garlic, minced
6 dried whole red chilies
1 strip of orange zest
½ cup of white sugar
¼ teaspoon of ground ginger
3 tablespoons of chicken broth
1 tablespoon of vinegar rice
¼ cup of soy sauce
2 teaspoons of sesame oil
2 tablespoons of peanut oil
2 teaspoons of cornstarch
¼ cup of water
Procedure:
In a deep-fryer or large saucepan, heat  4 cups vegetable oil  to 375°F or about 190°C.
While the pan is heatin, beat the egg in a mixing bowl. Then the chicken cubes, sprinkle with salt, 1 teaspoon sugar, and white pepper. Mix them well. In 1 cup of cornstarch, mix the chicken until well coated at a time. 
Carefully drop the chicken cubes into the hot oil one by one, in different batches. Cook them for about 3 minutes or until they turn golden brown and begin to float. Once the chicken is cooked, remove from the heat and put in the next batch of chicken. 
Double cook the batches for another 2 minutes or until deep golden brown. Drain on a paper towel-lined plate. Set aside.
In a wok or large skillet, heat 2 tablespoons of vegetable oil over high heat. Put in the green onion, garlic, whole chiles, and orange zest and stir. Cook and stir for a minute or two until the garlic has turned golden and the chiles brighten. Then put it in 1/2 cup sugar, the ginger, chicken broth, vinegar, soy sauce, sesame oil, and peanut oil. Bring to a boil and cook for 3 minutes.
In a mixing bowl, dissolve 2 teaspoons of cornstarch into the water, and stir into the boiling sauce. Bring to a boil and cook until the sauce thickens for about one minute. It should not be cloudy from the cornstarch. 
Put the chicken into the boiling sauce and stir. Reduce heat to low and cook for a few minutes until the chicken absorbs some of the sauce. Serve with rice, steamed broccoli or lo mien noodles. 
---
Sesame Chicken Recipe
Sweet, spicy and crispy texture, this is what sesame chicken is all about. To recreate this dish, get these ingredients first:
For the chicken:
1 1/2 lbs of boneless skinless chicken breasts (cut into 1 inch pieces)
2 eggs (beaten)
salt and pepper to taste
1/2 cup of all purpose flour
1/2 cup of cornstarch
oil for frying
For the sauce:
1 teaspoon vegetable oil
1 teaspoon minced fresh garlic
1/4 cup honey
1/3 cup soy sauce (reduced sodium if possible)
1/2 cup ketchup
3 tablespoons brown sugar
2 tablespoons rice vinegar
1 tablespoon toasted sesame oil
2 teaspoons cornstarch
2 tablespoons sesame seeds
2 tablespoons sliced green onions
Procedure:
In a bowl, mix the eggs, salt and pepper. Stir well to combine.
Get a shallow bowl or on a plate and put the flour and 1/2 cup of cornstarch. Stir and mix well.
Coat each piece of chicken by dipping them into the egg mixture, then into the flour. Perform the same process until all chicken pieces are coated.
In a deep pan, heat the oil of about 3 inches deep to 350°F.
Add 7-8 pieces of chicken to the pan and cook for 5 minutes or until crispy and golden brown. Do the same process to the remaining chicken and drain the chicken on paper towels.
While the chicken is being cooked, start making your sauce. In a bowl, mix the honey, soy sauce, ketchup, brown sugar, rice vinegar, sesame oil and 2 teaspoons of cornstarch.
In a separate large pan, heat 2 tablespoons of oil over medium heat. Add the garlic and cook for 30 seconds. Then add the honey sauce mixture and bring to a simmer. Cook for 3-4 minutes or until just thickened.
Get the crispy chicken and add to the pan. Toss to coat with the sauce. Sprinkle with sesame seeds and green onions, then serve.
---
Summary
Both General Tso's chicken and sesame chicken are delicious dishes. General Tso's chicken would be commonly served in Chinese restaurants and it is a deep-fried chicken with a sweet and sour sauce.
Meanwhile, sesame chicken is also served in different restaurants in America. It is crispier than General Tso, thanks to its sesame seeds. Sesame chicken is usually served with an eggy sweet and sour sauce.