Craving for a sweet treat, like rice pudding? We'll show you how to create rice pudding today, as well as how to thicken it.
* If you buy through links on our site, we may earn an affiliate commission. For more details, please visit our Privacy policy page.
Scroll down and read on if you're curious to learn how to thicken rice pudding.
Thicken Rice Pudding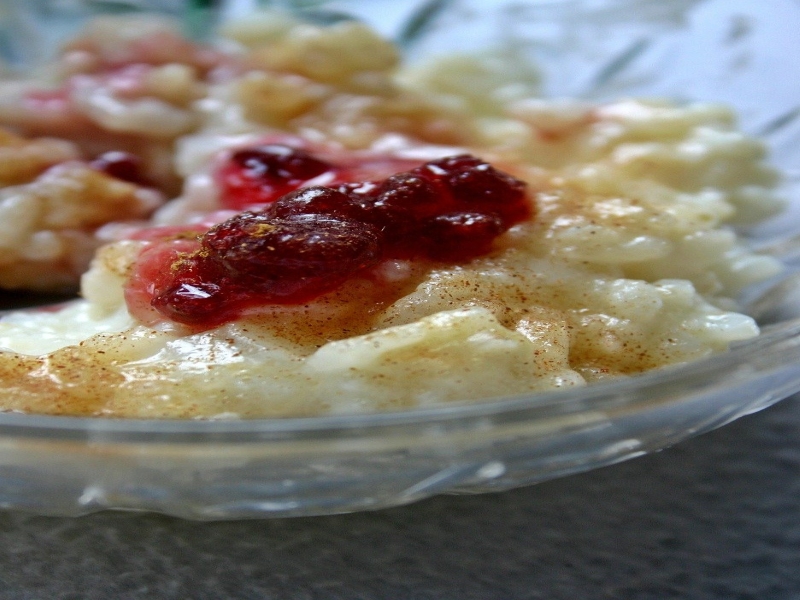 What Is Rice Pudding?
To make this delicious dish, rice is combined with water or milk, as well as flavors like cinnamon, vanilla, honey, and raisins. Some fruits can be added to the recipe as well. It is served as a dessert and is often found in cafes.
This rice mixture has a lot of varieties, and they are used for either dinners or desserts. It is frequently paired with a sweetener like sugar when served as dessert. Many continents have these sweets, but Asia is home to the majority of them. Some variations merely use rice starch to thicken them, others also include eggs, turning them into a type of custard.
---
Common Ingredients Of Rice Pudding Recipe
There are rice puddings almost everywhere in the world. Even within a single nation, rice pudding recipes might differ significantly. You have the option to bake or boil the dessert. Pudding comes in a variety of flavors depending on how it is made and what ingredients are used. Rice puddings often contain the following ingredients:
Rice
Rice used are usually white rice, commonly short-grain rice, although it can also be long-grain, broken rice, basmati, or jasmine rice. Brown rice and black rice can also be used in making the dish. Uncooked long grain rice or short-grain white rice can be used in this recipe, however uncooked brown rice cannot be used since it requires more cooking liquid than white rice. Though, you may use still use white or brown rice if you're starting with cooked rice. Because of its lovely floral taste, jasmine rice is another good option for rice pudding.
---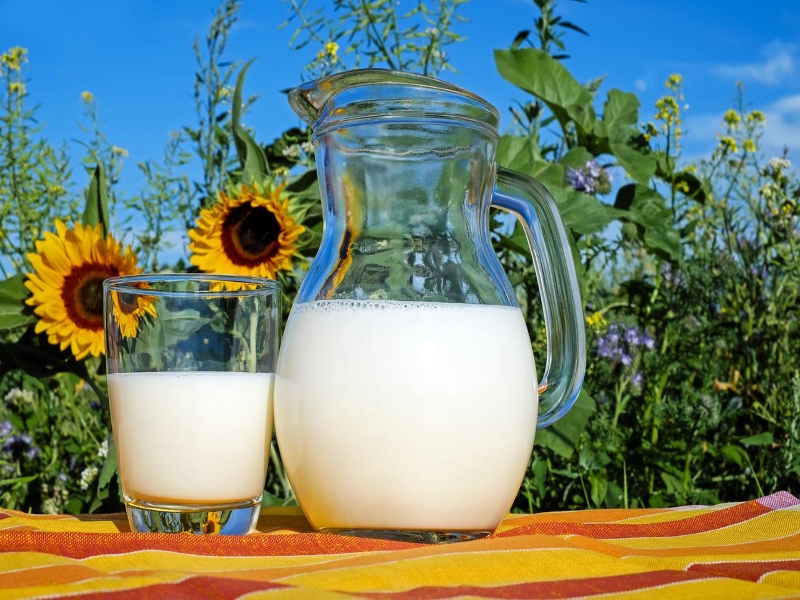 Milk
Milk such as whole milk, coconut milk, heavy cream or evaporated milk can be used. Any type of milk will work, however the results will be creamier if you use a milk that has greater the fat content. If you want to go vegan or give up dairy, you can use an unsweetened non-dairy milk, cashew milk and oat milk are great options. Even canned coconut milk may be used, but be aware that it will have a strong coconut taste. If you start with uncooked rice, use 4 cups of milk is recommended, but if you start with cooked rice, use 3 cups of milk.
---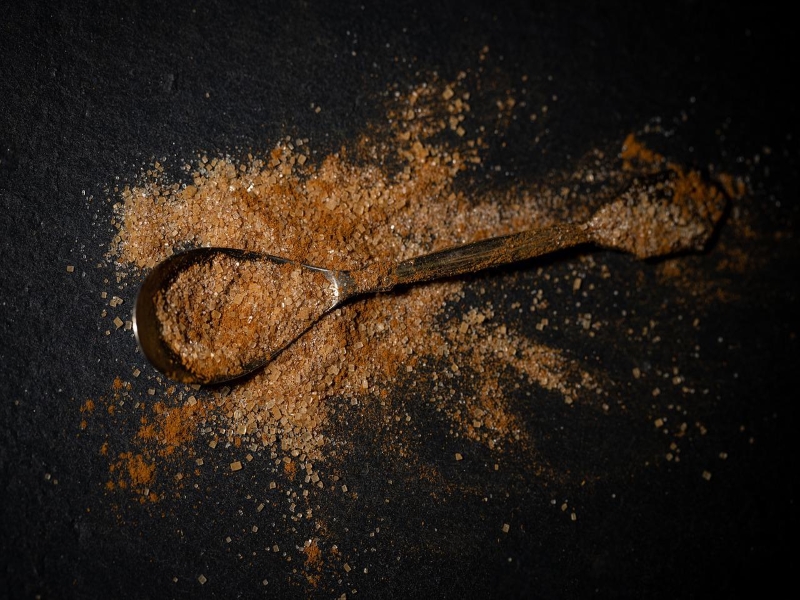 Spices
Cardamom, nutmeg, cinnamon, ginger, or other spices can be used.
---
Toppings And Flavorings
Common flavorings and toppings are Pistachio, almond, cashew, raisin, walnut, or other nuts; vanilla essence, orange, lemon, and rose water.
---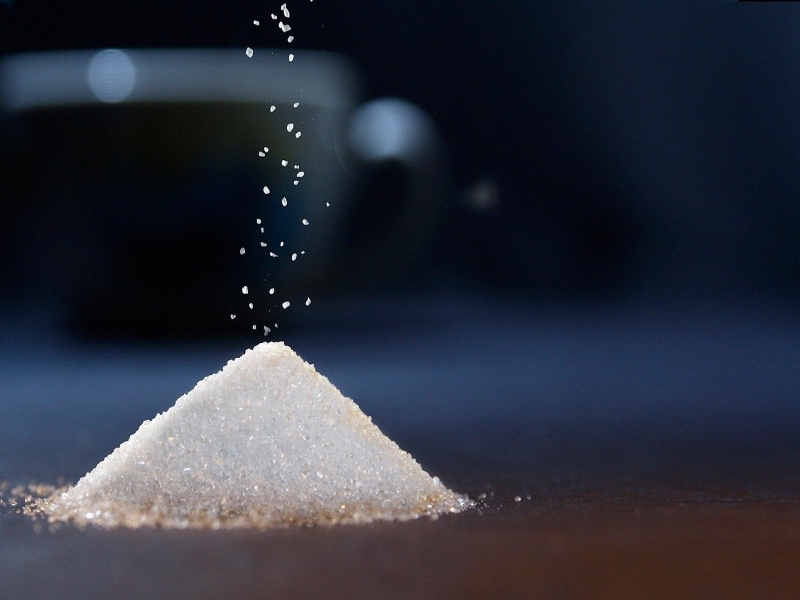 Sweetener
Dates, fruit, syrups, honey, brown sugar, sweetened condensed milk, or sugar can be used as a sweetener.
---
How To Make Rice Pudding
Making rice pudding is pretty simple just follow the the instructions below.
Ingredients
3 cups cooked rice, or 1 cup uncooked short-grain or long-grain white rice
4 cups dairy milk or or unsweetened non-dairy milk
1/3 cup granulated sugar, add more if needed
1/4 teaspoon kosher salt
1 1/2 teaspoon vanilla extract
1 tbsp unsalted butter
1/2 cup raisins, you can also use nutmeg
1/4 tsp ground cinnamon
Instructions
Begin by mixing the milk with rice, sugar, and nutmeg (if using any). Put 3 cups of cooked rice or 1 cup of uncooked short- or long-grain white rice in a large skillet or wok. For uncooked rice, add 4 cups milk, for cooked rice, add 3 cups milk. While you are doing this, keep stirring the mixture so that no lumps form.
Next, put the flavorings. Add 1/4 teaspoon kosher salt and 1/3 cup granulated sugar. Then, add 1 1/2 teaspoons of vanilla.
Simmer for a while. Over medium heat, bring the mixture to a simmer, and stir regularly. Scrape the pan's bottom with a wooden spoon or rubber spatula to prevent the rice from sticking.
Simmer gently till it is tender. Cook uncovered, stirring periodically. Simmer 20 to 22 minutes for uncooked rice, and 10 to 12 minutes for cooked rice, or until the mixture begins to thicken. Reduce the heat.
You can now add the butter. When ready to serve, turn off the heat and mix in 1 1/2 teaspoons vanilla essence or a few drops of lemon, and if preferred, 1 tablespoon unsalted butter. If necessary, taste and add additional sugar.
You can now serve the rice pudding. As it cools, the rice pudding will keep getting thicker. If necessary, thin up with additional milk and serve warm or cold.
---
Ways To Thicken Rice Pudding
If you cook rice pudding longer than usual, it will thicken.
To prevent lumps from forming after the rice completely absorbs the milk, you should stir the mixture often as well.
By using more rice, the pudding will become softer and smoother, while additional milk will make it more runny.
Here are a few different ways to thicken rice pudding.
1. Using Cornstarch
Cornstarch is the ideal ingredient to use for thickening rice pudding. You just need to combine 3 tbsps of cornstarch with a little milk, and add it at the very end of the rice pudding-making procedure.
The remaining mixture will instantly thicken, and you can start enjoying this delectable dessert.
2. Using Mashed Bananas
Bananas are another option to thicken your rice pudding. You just need to include 2 pieces of banana while preparing the pudding for this.
This may be done at the very end, right before serving, and can greatly thicken the texture of your rice pudding. If you don't like using cornstarch, this is a nice substitute.
3. Adding More Rice
Use more rice if you want your rice pudding to be significantly thicker. It will quickly become incredibly creamy and delicious as an outcome of this.
If you don't have any cornstarch or bananas available, you may use this as a last option to thicken rice pudding.
4. Using Eggs
Your rice pudding will be thicker if you prepare it with a few eggs. However, you must take precautions since it could change the pudding's texture.
The texture and flavor of the extra-long-cooked egg in the dessert may not be to everyone's preference.
5. Using Less Milk
If you create rice pudding with less milk, the dish will become thicker and more grainy rather than creamy and smooth.
Because of the rice's inability to absorb enough milk, it may also taste watery.
6. Blending Rice Pudding
The correct strategy to get rid of lumps in rice pudding is to blend it. For this, you'll need to use a food processor or blender.
Keep in mind not to overdo it to prevent the pudding's texture from turning overly runny or lumpy.
7. Cooking Rice Pudding Using A Slow Cooker
Another option to thicken your rice pudding is by using a slow cooker. If you want to make your rice pudding creamy and thick without using too many ingredients, then this is an ideal method.
It functions by heating the mixture on low heat for an extended period of time until the proper consistency is obtained. You should try slow cooking, if you don't want to use an extra spoon of cornstarch or other ingredients.
---
Some of the ingredients for making rice pudding are listed below and may be purchased online.
Brand: Organic Wise
Weight: 1 Pounds
Package Weight: 0.48 Kilograms
Variety: Cinnamon
Item Form: Powders
To provide the highest quality, truest cinnamon possible, their 100 percent pure USDA organic cinnamon is picked and milled in small batches. Their natural cinnamon is devoid of fillers, non-irradiated, salt, and genetically modified organisms.
Antioxidants found in abundance in Ceylon cinnamon support healthy blood sugar levels. It is also preferred because it contains less coumarin than Cassia cinnamon, which in large amounts can harm the liver.
There are so many wonderful reasons to use our their powder in your rice pudding, hot or cold milk, coffee, tea, homemade breads, cookies, and other baked products. In addition to adding flavor, it has health advantages.
If you are interested in this product, you may buy this on Amazon
---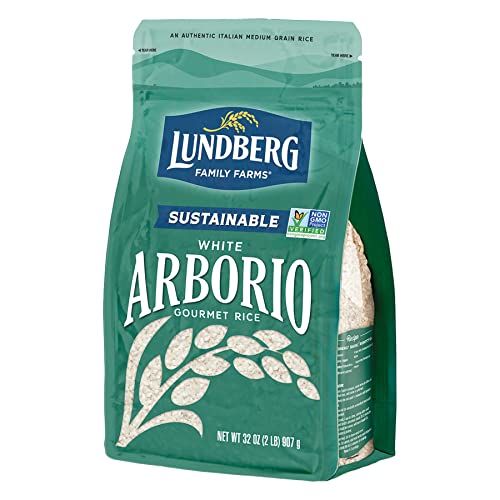 Brand: Lundberg
Weight: 2 Pounds
Allergen Information: Gluten Free, BPA-Free
Protein: 5 Grams
Package Weight: 0.92 Kilograms
This grain may also be used to make delectable rice pudding and other treats. This excellent medium grain is thick, creamy, and versatile.
This product is vegan, gluten-free, made entirely of whole grains, Non-GMO Project Verified, and Kosher. Every grain served at Lundberg Family Farms aims to be both delicious and nutritious.
Food is more than just flavor. Their emphasis on organic, non-GMO, and a variety of grains contributes to the development of an eco-friendly food system that serves you only the best meals.
If you want to purchase this product, simply click on Amazon
---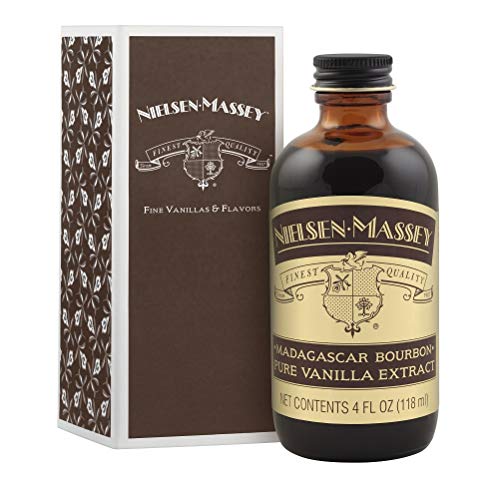 Brand: Nielsen-Massey
Flavor: Vanilla
Allergen Information: Gluten Free
Diet Type: Gluten Free
Volume: 118.29 Milliliters
This is an excellent all-purpose vanilla is Madagascar Bourbon Pure Vanilla Extract.
The taste quality of this vanilla is rich, sweet, creamy, and mellow with velvety undertones.
This vanilla extract is All-Natural, Gluten-Free, Non-GMO Project Verified, Allergen-Free, and Certified Kosher.
If you want to buy this product, just click on Amazon
---
Brand: Biona
Weight: 500 grams
This product is ideal for making classic rice pudding
Contains ingredients that are 100% organic
Appropriate for vegetarians.
Buy this now on Amazon
---
Brand: Happy Belly
Package Weight: 0.12 Kilograms
Variety: Nutmeg
Item Form: Powders
It is a 3.25 ounces of ground nutmeg from Happy Belly
It has a noticeable sour scent and a warm, somewhat sweet, nutty flavor.
Used as a flavoring agent for a variety of baked items, sweets, puddings, potatoes, meats, sausages, sauces, veggies, and drinks like eggnog
It can also be used in savory and sweet Middle Eastern, Caribbean, and Indian foods.
A certified kosher.
Purchase this now on Amazon
---
Frequently Asked Questions
Is rice pudding good or bad for you?
There are good and bad puddings. It actually depends on the ingredients. Despite being a dessert, it does have some nutritional advantages, including 15% of the daily recommended calcium intake per cup and nearly 10 grams of protein. Since rice is inherently gluten-free, most rice pudding recipes may be simply changed to reduce fat content and eliminate common allergies like eggs and dairy. Making it using whole-grain brown rice will increase your daily fiber intake.
Rice pudding has a high calorie and fat content. Desserts produced from recipes including whole milk, cream, egg yolks, and large amounts of sugar may include an excessive number of calories, fat, and sugar.
Which Type Of Rice Is Best For Rice Pudding?
Long grain white rice, such as Thai Jasmine Rice, is typically used to prepare rice pudding. But, it is also nice to use fragrant basmati rice, as it includes starch.
Is Rice Porridge The Same As Rice Pudding?
Rice pudding is a dessert, while rice porridge is a dish usually eaten as a breakfast. An example of rice porridge is congee.
* If you buy through links on our site, we may earn an affiliate commission. For more details, please visit our Privacy policy page.