Maple syrup is often used in baking. It is made from the sap of maple trees. The collected liquid is boiled down to extract the water and thickens the flavors and sugars. And if you are all out of maple syrup to use for your maple recipes, here is a list of maple syrup substitutes you can consider and most of them are available in your nearest grocery store and online.
* If you buy through links on our site, we may earn an affiliate commission. For more details, please visit our Privacy policy page.
But before that, let us first get to know this syrup and its various classes.
Classes of Maple Syrup
Maple syrup is an incredible and versatile ingredient in the field of baking. This concentrated maple liquid is subdivided into different classes.
Golden Maple Syrup, also known as sirop d'érable doré, has a very light and almost faded color. Its flavor is very mild and flimsy, and is usually collected from the maple trees during the earlier season. Golden maple syrup is best used as pancake syrups, waffles, crepes, or ice cream.
Amber maple syrup or also known sirop d'érable ambré has a darker color and more pronounced flavor compared to golden maple. This syrup is perfect for baking and also a good toppings for pancakes.
Dark maple syrup (sirop d'érable foncé), from the name itself, is dark in color. It is best used as meat coatings. And if you want to add more flavor to your baked goods, use dark maple syrup.
Very dark maple syrup or sirop d'érable très foncé is usually collected at the end of the season. It has a deep caramel note and has the strongest maple flavor.
Maple products can also be in the form of water, sugar, flakes, butter, and more.
And as mentioned earlier, we will provide you with the best maple syrup substitutes you can use whenever maple syrup isn't available in your pantry. If you are looking for the most suitable replacement, the search is over. Some of the substitutes for maple syrup listed are homemade and some are store bought.
Best Maple Syrup Substitute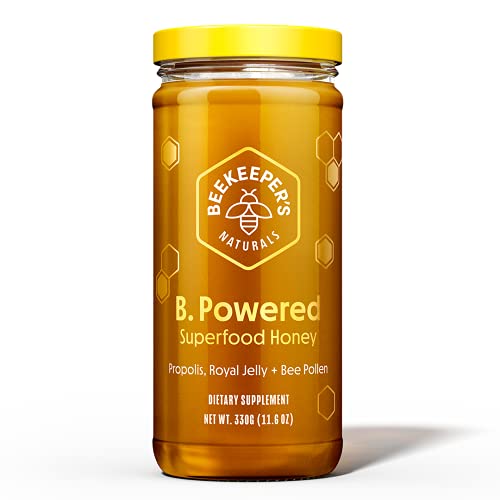 Honey is one good substitute for maple syrup. It has a color and sweetness level similar to maple syrup. But compared to maple, honey is thicker in texture. It acts as a sweetening agent in muffins, cookies, and other baked goods. Honey also best works as waffle and pancake toppings. But the consistency and sweetness of honey is not the same as with maple syrup. Thus, it is recommended to add sugar to mimic the maple syrup's sweet taste. For many, a 3/4 cup of maple syrup is equivalent to 1 cup of honey and 1/2 cup of sugar. So whenever you ran out of maple syrup, use honey in your recipe.
---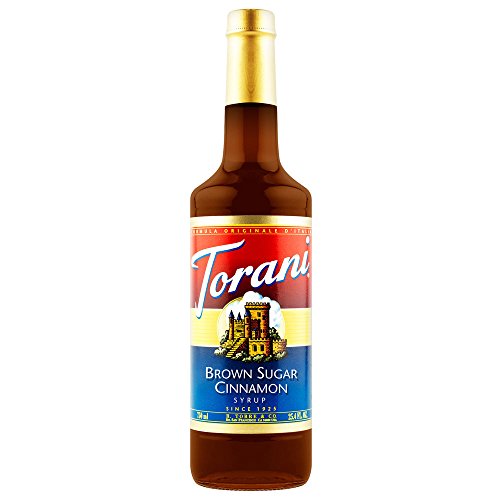 Maple syrup is considered as the best breakfast syrup for pancakes. And if this syrup isn't available, brown sugar syrup can take its place. If you don't have a ready-to-use or store bought brown sugar syrup, you can make one by following these steps:
In a saucepan, add 1/4 cup water, 1/2 teaspoon vanilla extract, and 1/2 cup brown sugar. Heat over medium heat.
Gradually stir for at least a minute or two, or until the sugar is dissolved. Cool the syrup at room temperature prior to using.
You can also add a maple extract to achieve the signature maple taste. Otherwise, use the vanilla extract if available in your pantry.
---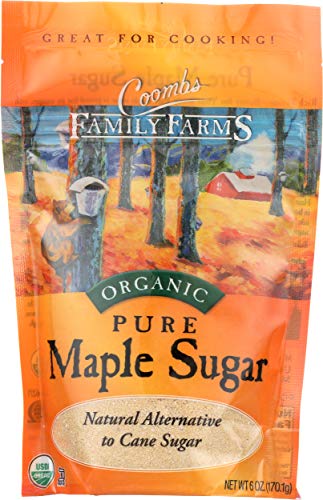 Another suitable substitute for maple syrup is maple sugar. Maple sugar is a crystalized powder produced by boiling the maple tree's sap. In order to achieve the thick liquid texture of a maple syrup, add a warm water to dissolve the granulated maple sugar. Meanwhile, this maple sugar can also be swapped from white processed white granulated sugar.
---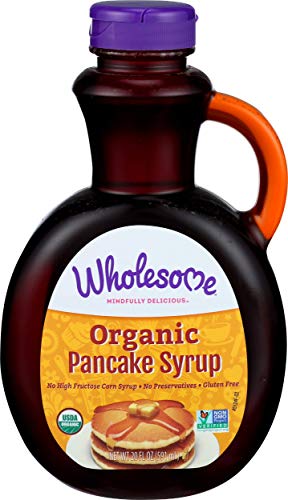 This syrup is almost the same as maple syrup. The only difference is the latter is made from the extracted sap of a maple tree while pancake syrup is maple-flavored corn syrup. Since the two syrups have identical taste, the ratio is 1:1; which means you can swap or replace 1 cup of maple syrup to 1 cup of pancake syrup. This table syrup is indeed one of the best alternatives you can use in pancakes and waffles.
---
Light molasses is another alternative to replace maple syrup. It is a by-product of a sugar making process, a thick syrup used as a sweetener. Its pale color and sweet flavor makes it a good maple syrup substitute. The ratio is also 1:1, in which 1 cup of maple syrup is equivalent to 1 cup of molasses. Just make sure not to use the dark molasses because it offers a stronger flavor and darker color than light molasses.
---
Corn syrup is also another maple syrup substitute you might want to consider. This food syrup is made from corn starch. Also known as the glucose syrup, the corn syrup has the main function in the field of cooking which is to add volume to your recipe. Corn syrup also has the ability to soften your food texture, enhance taste, and avoid crystallisation of sugar. Use 1 cup of corn syrup to swap for a cup of maple syrup.
And that is everything about the best substitute for maple syrup. There is no longer a need for you to panic whenever you are out of this syrup in your pantry. Simply select from the alternatives provided above and you can continue cooking and baking your favourite recipe.
---
* If you buy through links on our site, we may earn an affiliate commission. For more details, please visit our Privacy policy page.