There are numerous types of crabs that are available in different location across the globe but the most common locations are Alaska and the Bering Sea. Almost 30% of the world's supply of crabs are from Alaska. In today's guide, we have gathered some of the different types of Alaska king crabs and each of these crabs have their own distinct size, weight and the taste is different from the other variety.
Types of Alaska Crabs
Since Alaska is home of the famous and popular Alaskan crab, there are however different varieties of crabs that can be found in Alaska which we will be discussing today such as Alaskan king crab, red king crab, Blue king crab, Russian king crab, Golden king crab, Jonah crab, snow crab, Dungeness crab, tanner crab, Opilio crab and Baiardi Crab.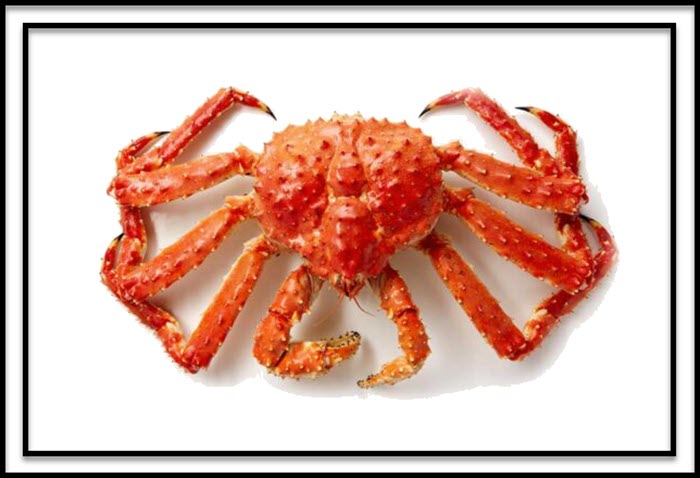 Alaskan King Crab
If you are looking for a type of crab best for its leg and craw meat, Alaskan king crabs is the perfect choice because these type of crabs are popularly known for its sweet taste and the appearance of its leg meat.
Alaskan King crabs comes in different categories according to its color appearance: Red, Blue and Golden King Crab. Each categories differs in their price and how popular the crabs are. The Alaskan red king crab eaten more as compared to golden king crab and Blue king crab. Although since Blue king crab have a soft shell, it is usually the crowd's favorite.
Alaskan king crabs are characterized as having knobby and spiky shells and its leg to body proportions are relatively equal.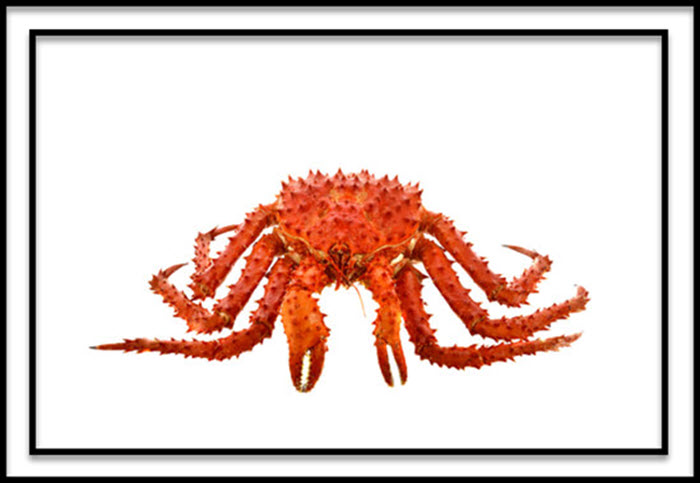 Red King crab
Red King Crabs are relatively much larger in size as compared to other types of Alaskan king crab. Red King Crabs are usually cook immediately after it is harvested that is make sure fresh crabs are served. When cooked, its shell typically turns into deep red shell.
These stone crabs are usually taken from Bristol bay and Norton Sound. Red King crab is popular amongst the rest of the Alaska King crab variety, and also considered to be the most expensive with an average price of about $10.71 per pounds. Although Red King Crab is a little bit pricey, it cannot stop consumers from purchasing since the taste is definitely worth the price.
---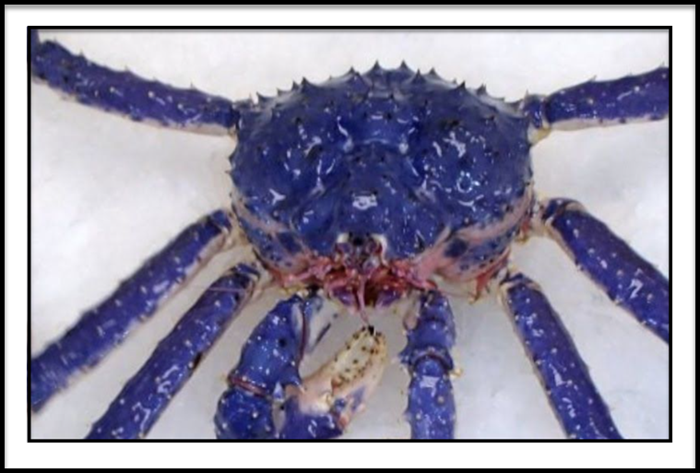 Blue King crab
Blue King Crabs is considered to be a smaller version of Red King crab. This type of crab thrives well in cold water rather living in warm water. Locations with cold water includes King Island, Bering sea, Norton sound and Point Hope.
When Blue King crabs are cooked, its shell usually turns into red making it difficult to distinguish between blue and red king crab.
If you want an affordable crab with the same savory and buttery flavor of a crab, choose the Blue King crab as the price is usually about $8.49 per pound.
---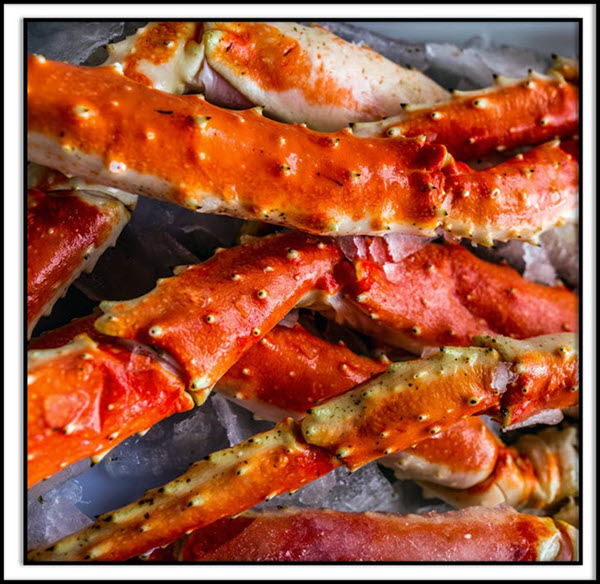 Golden King Crab
Golden King crabs are also known as Brown King Crab. It has a very subtle sweet flavor and does not usually contains too much fillings as compared to Blue King crab and Red king crab. Aside from that, since Golden King crab is less popular it is also less expensive.
Before cooking the crabs, make sure to thoroughly rinse it with water to remove any salty taste. After reheating crabs, you can easily shell-out and clip the shells of the golden king crab and enjoy it delicious crab meat.
Golden King Crab is the smallest among the main king crab species.
---
Russian King Crab
Russian King Crabs natural habitat is the Barents Sea. And since it is can also be found in Barents sea, its size is similar to that of Alaskan King Crab. The Barents sea is usually located in between Alaska and Russia that is why both type of crabs (Russian King Crab and Russian King crab) are similar to each other. That is why crab caught in Russia is often mistaken for Russian King crab.
At present, the Russian King crab have been increasing its popularity. Russia is considered to be the leading exporter of Russian King crabs. As a matter of fact, close to 44,000 tons of crabs were produced by Russia in just a matter of time (nine months).
Russian King crabs are best eaten with creamy and delicious side dishes while at the same time preserving its crab meat for the delectable meal.
---
Jonah Crab
Jonah Crabs is a type of crabs that are found in the Atlantic waters and can be substituted for east coast dwellers. Jonah crabs contains mild meat.
If you are searching for an affordable crab meal that still has that soft and sweet flavor, the Jonah Crab is the perfect option for you.
---
Dungeness Crab
While the Jonah crab is found in the Atlantic water, the Dungeness crabs on the other hand can be found in the Pacific waters. Although Dungeness crab are originally found below Alaska,
Since Dungeness crab has a sweet flesh, it is the crowd's favorite and highly in demand in North America. Dungeness crab have a large body than its legs.
---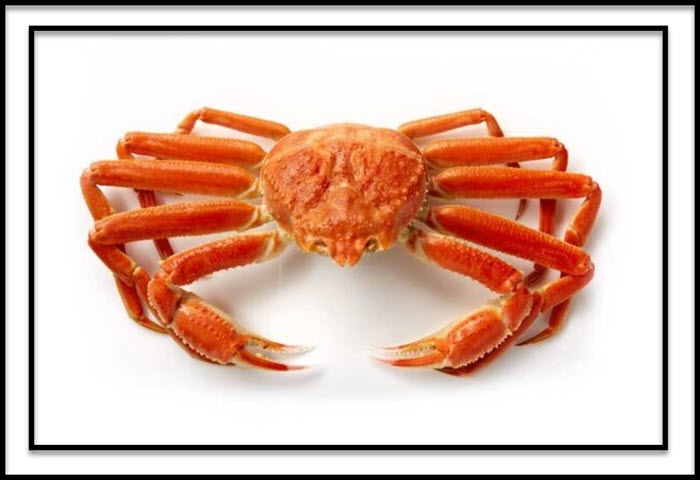 Snow Crab, Tanner Crab, Opilio Crab and Bairdi Crab
The snow crab, tanner crab, Bairdi crabs are found in the Pacific water and Bearing sea. Although these types of crabs are found in the locations mentioned, there are ways on how to differentiate each of these types of crabs.
Snow crabs are mostly found in the Pribilof island and Alaskan Peninsula. They are distinguished as a smaller type of Tanner crab. Snow crab has a typical weight of only 1 or 2 pounds. It is considered to be a healthy type of crab since its fat content is lesser while at the same time providing amounts of protein content.
Tanner crabs on the other hand have two varieties: Bairdi crab and Opilio Tanner crab. Tanner crabs are a weight of around 2 lbs. to 4 lbs with generous amounts of meat on the inside. Tanner crab is typically a type of snow crab. In seafood restaurants, most of the snow crab legs are a combination between the Bairdi crab and Opilio crab. Tanner crab are bigger with a weight between 1 pounds to 4 pounds.
---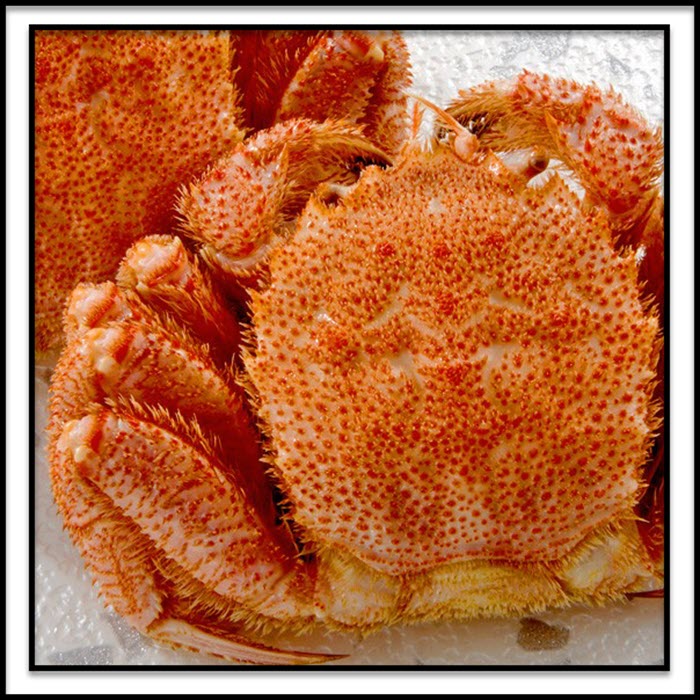 Horsehair crab
Horsehair crabs are usually found in the Northwest region of the Pacific. Basically on the coast of Hokkaido between the western bering sea and the Sea of Okhotsk.
Horsehair crab features a hard shell and it typically has a soft spine that is usually covering its shell and its appendages.
Horsehair crab typically weight about 2.2 pounds.
---
Hair Crab (Alaska's mystery hair crab)
Hair Crab or also called Hairy crab is known for because of its hairy outer texture. A typical Hair crab grows up to 1.4 inches. Considered to be the softest type of crab as compared to other types of Alaskan crabs.
Since Hair crabs are not popular and well known, getting this type of crab can be costly with price of at least $31.80 per pound. But if you still want to taste something new for a change, you may want to try hair crabs.
---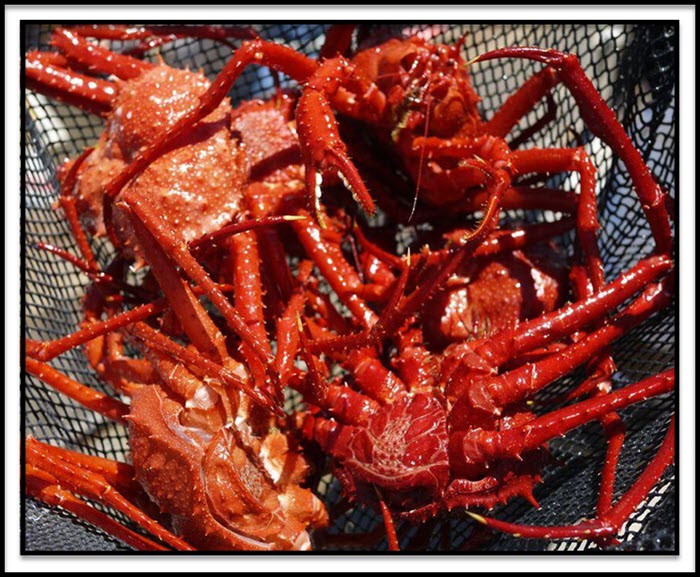 Scarlet King Crab
Scarlet King Crabs are usually found in the Bearing Sea. Compared to other Alaskan King crab species, Scarlet King crab are very small. Its weight is usually between 8 pounds to 20 pounds.
---
Storing and Cooking Tips
The proper way to store crabs is to place inside a watertight container that way the items inside the fridge will not be contaminated while at the same time keeping items inside fridge safe. Simply because crab meat that were frozen (frozen crab meat) will start to drain its water as soon as it defrosts. Therefore it is vital to store in a watertight container to avoid the mess.
Most of the crabs meat are nutritious and rich in protein content, therefore we have to make sure that the cooking space in your keep is cleaned and maintained as free from bacteria.
Also, inside the fridge make sure to always have a separate section for each type of food ( raw and cooked), therefore make sure to visually create a partition inside the fridge.
For precooked and crab legs that were defrosted, you can steam it between 4 minutes to 6 minutes. You can easily tell if the crabs are heated enough because of the delicious aroma that starts. If at some point the crabs were not defrost, you can simply wash the ice from its shells by rinsing it and then steam the crab for at least 6 to 10 minutes. Likewise, you can easily spot a well heated crab because of its delicious and tender smell.
For the broiling method, it usually takes 3 to 5 minutes.
The Baking method is very easy and simple, all you need to do is to wrap each crab in a foil. But if only the crab legs are available, you can automatically place it directly on either a pan or inside the oven. Bake uncovered crab for at least 10 minutes on a 350 degree temperature. Covered crab on the other hand usually takes 8 minutes on a 400 degree temperature.
Completing Your Crab Meal
Listed below are some of the recommended dish side dishes that you can definitely add with each type of crabs variety.
Hairy crab or snow crab meal is best paired with acidic or zesty flavor by adding either a lemon or a ginger.
Alaskan King crab on the other hand is best paired with some buttery and creamy side dishes and that includes vegetables and other alternatives of oil either with red, blue or golden king crabs.
For Dungeness crab meal or Jonah crab meal, opt for a more starchy choices such as pairing it with potatoes or corn on the cob, whichever suits you best.
Final Thoughts
A crab meat is a seafood staple but not all crab meats are the same. Each crab specie has its own uniqueness and distinction in terms of sizes, weight and even how each crabs differs in taste.
We hope that this guide has helped you understand the different types of Alaskan crabs. From the list mentioned, which of the type of crab have you tried and which one is your favorite. Let us know what you think.