Chicken is a favorite meat in the Philippines and is widely used in different Filipino dishes, and one of the favorie dish is the glazed chicken lollipop that's simply hard to resist especially when served with a warm cup of rice. Chicken Lollipop are made from chicken wings while a Chicken Lollipop Drumsticks are made from chicken drumsticks. In here, we will be showing you how you can make restaurant style chicken lollipop drumsticks made at the comfort of home.
How To Make Chicken Lollipop Drumsticks
The chicken lollipop recipe in this post is very simple and easy to follow. Although the exact shape of the dish make take some time to practice but getting used to it will yield great results.
With a Chicken lollipops, the skin of the small bones and tendons are removed, while retaining only the meat and skin. Therefore, it is much easier and enjoyable to eat as compared to a whole drumstick. Children would love and eanjoy to eat the dish as a meal or as an appetizer.
Chicken Lollipop Drumsticks can be prepared in differents ways on a gas stove, cook in a charcoal or grilled. It can also be baked, fried and broiled as well. The most important thing is that the Chicken lollipop will come up crispy and crunchy.
Ingredients
Chicken
Chicken drumstick is the recommended part of the chicken in making Chicken lollipops. Another alternative is part if the section on the chicken wings, the drummette part.
Sauce
The sauce depends on one's preferences. There are different types of sauce that you can pair with your Chicken lollipop drumsticks, Korean bbq sauce will do or just simply use a soy sauce.
Garlic and Lemon
These are optional ingredients, but if you want to add flavor and color to your Chicken lollipops, you can use these ingredients too.
Olive oil
If you do not want to use any type of sauce, you can use Olive oil instead. After brushing the chicken with olive oil, season it with garlic powder, salt, black pepper and chili powder (to add heat).
Preparing Chicken Lollipop (Lollipop shape)
Preparing the chicken is the first and the vital step in this chicken lollipop recipe. Cooking it seems pretty much easy as compared to preparing it.
Preparing using Chicken wings
If you will be using chicken wings, the very first thing that you need to do is to simply cut it into two pieces. Both the wing part and the drum (Drumette) parts will be used. For the case of the wing tip, save it to be use later on such as when preparing for a chicken stock,
Next, push the whole chicken meat until it reaches to the end portion of the chicken bone. You can simply do this if you loosen the chicken meat at the end of the chicken bone and then push it down. A little force and a knife should help.
Preparing using Chicken drumsticks
As mentioned, you can also use the drumstick part of the chicken. To prepare the dish using this chicken part, first cut the bone part using a knife. Make sure to cut all the way down to the lower portion of the chicken leg.
If needed, you can use a paper towel to pull or remove the bone part. Using kitchen shears, cut the tendons of the chicken or any part that is still keeping the parts attached.
Next, pull Chicken skin down to the bigger part of the chicken drumstick. Then at the other side of the drumstick, cut the part of the leg angled to it and remove it.
Another preparation involves soaking the chicken part in Chicken marinade. The marinated ingredients are as follows: chili powder or paprika, ginger powder, garlic powder, pepper powder and spice powder. Italian seasoning will do too. Use these marinade ingredients to soak the chicken lollipops.
How to make the sauce:
The sauce can add to the taste of your chicken lollipops. As mentioned, different kinds of sauce can be paired with your Chicken lollipop and it will all depend on your choice of preference. You can refer to this steps below on how to make one type of sauce:
Add at least 1.5 tsp of cooking oil to heated cooking pot.
Saute ginger and garlic.
Add onions and fry.
Make chili paste while waiting for onions to fry by mixing water (1.5 tbsp) and chili powder (3/4 tbsp)
For 1/2 kg of chicken, mix 1 tsp of vinegra and 1 tsp of brewed soya sauce. Pour into cooking pot.
Add sugar and the chili paste made earlier. Mix everything and continue to fry or saute. Be careful not to overcook it.
Add 1/2 cup of water and mix thoroughly.
Continue cooking the sauce until it starts to thicken.
---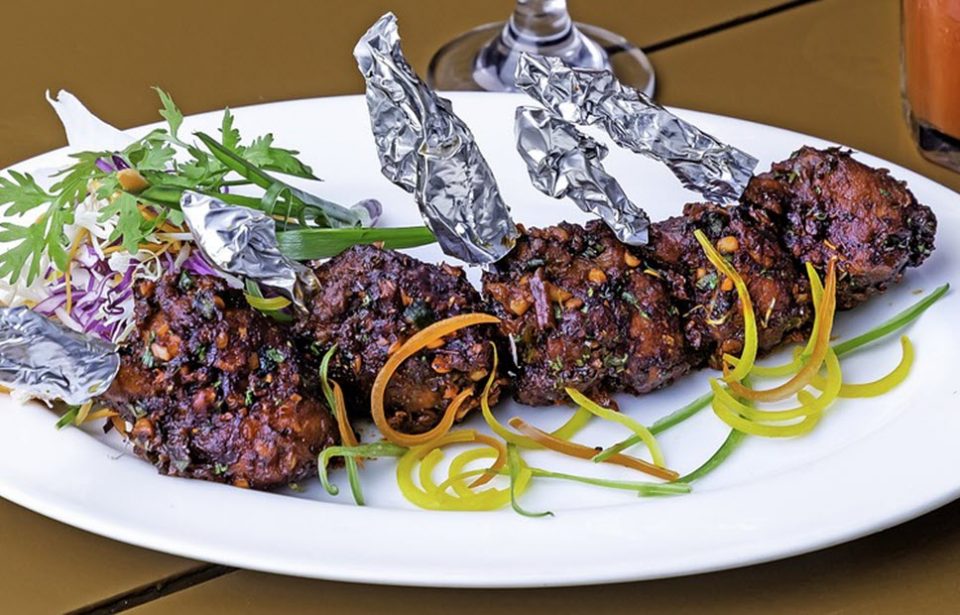 Chicken Lollipop Recipe
Prep Time: 10 minutes
Cooking time: 12 minutes
Total Time: 22 minutes
Servings: 6 pax
Ingredients:
10 pcs Chicken wings
1 1/2 cup Panko bread crumbs
1/2 cup all purpose flour
3 tsp. Salt
2 eggs
1/2 tsp black pepper (ground)
2 cups cooking oil
Cooking instructions:
Preparing the chicken: cut chicken wings into 3 parts. The wingtip should be set aside.
Shape the wing to resemble a lollipop.

By now, there are two parts of the chicken wing. The single bone and one with two bones.

Using a knife, do by frenching method by separating the chicken meat from the chicken bone.

Make sure not to cut through the bone.

On a flat surface such as chopping board, vertically place Chicken wings. Hold the chicken part where the knife cut is located.
While holding the bone with your fingers, push down the chicken meat.
Carefully invert the inner part of the meat to make it look like a lollippop. Repeat the same procedure on the part with two bones. But first he smaller bone should be removed first.
Marinade chicken lollipops for 15 minutes with salt and pepper to make a flavorful tender chicken.
Add eggs and whisk to the marinated chicken.
Add all purpose flour then whisk. Continue whisking until batter is formed.
Once batter is formed, dip the chicken lollipops.
Dip once again to the panko breadcrumbs
Cooking process will now begin. In a medium sized cooking pot, heat oil on medium heat.
Once heated, add chicken lollipops to the frying pot and deep fry.
After about 10 to 12 minutes or until the outer part of the chicken turn medium brown, remove the deep fried chicken lollipops from the frying pot.
Place on paper towel to remove excess oil. Or you can also add the deep fried chicken lollipops to the sauce mixture mentioned above.
Serve and Enjoy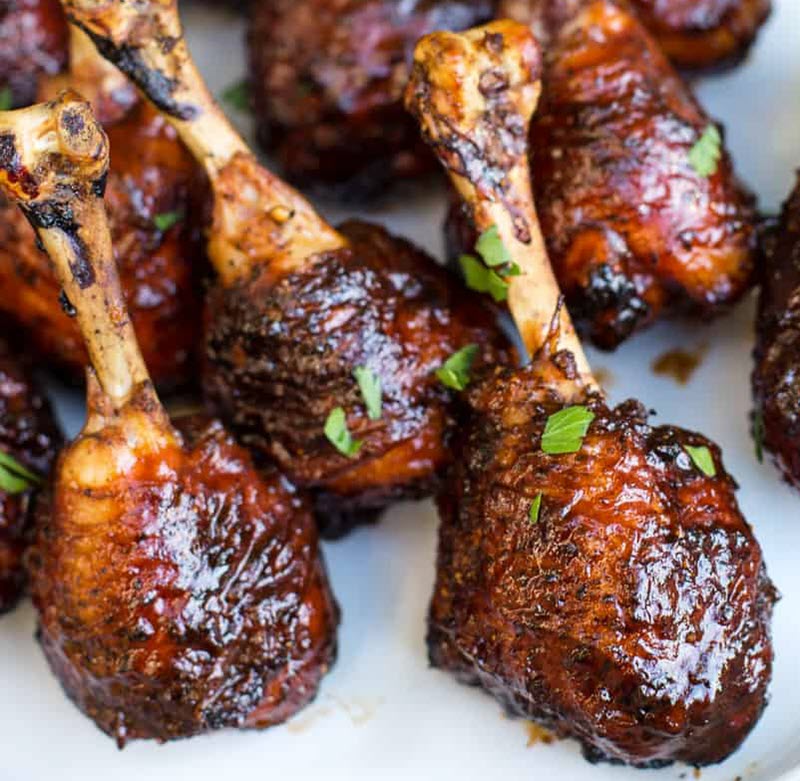 Chicken Lollipop Drumsticks Recipe
Learn how to make chicken lollipop drumsticks by following this easy recipe using the oven.
Prep time: 15 minutes
Cooking time: 40 minutes
Total time 55 minutes
Servings: 3
Ingredients:
6 pcs chicken legs
3 tbsp bbq sauce
2 garlic (cloves)
1/2 lemon
Cooking Instructions:
Preheat using to 350 degrees.
Wash the drumsticks and pat dry using paper towel.
In a large bowl, place dried drumsticks.
Perform the french technique on the chicken drumsticks to exposed chicken bones.
Brush chicken drumsticks with sauce of choice. You can either use a Bbq sauce or just simply dip in a regular soy sauce.
In a baking pan, place brushed chicken drumsticks.
Add cloves of garlic and lemon.
Start baking in the overn for at least 30 minutes.
Remove from the oven. For a more crispier skin, place drumsticks to the baking sheet.
Brush again with sauce.
Place it again in the oven for another 10-15 minutes. Make sure to turn the pan halfway so that there will be an even browning of the drumsticks. Make sure that the internal temperature of at least 165 degrees is achieved.
---
Frequently Asked Questions
Why is the dish called Chicken lollipops?
A chicken lollipop, as the name itself presents is a delicious dish made from Chicken wings or Chicken drumsticks that are shaped as Lollipop. The chicken wings used are cut and then exposing the bone part while at the same time. To shape it like a lollipop, the chicken meat in the chicken wings or chicken legs (chicken lollipop drumsticks) are cut from the bone and it then pushed downward, this is called Frenching.
What is Frenching means when making Chicken Lollipops?
The term Frenching refers to the techinque used to prepare the meat by simply removing it from the end of the its bone.
Conclusion
Eating lollipop chicken is simply hard to resist not just for adults but for children as well. Kids love and enjoy these fried lollipop chicken and chicken drumsticks served to them especially the picky eaters and this dish will be their next absolute favorite.
Make sure to have fun making this Chicken. Follow the simple Chicken lollipop recipe and let us know what you think.