If you want to treat your family to something delicious for dinner, let's make some Asiago Garlic Alfredo pasta. This delicious cream sauce is a thing that you should try if you haven't yet. If you can't find any at your disposal, then try to make your own homemade alfredo sauce.
And the secret to achieve this is to create the best Asiago Garlic Alfredo sauce. You can even store them in a jar for future usage. Check out some tips as you read further.
Asiago Alfredo Sauce
What Is Asiago Garlic Alfredo Pasta Sauce?
Before we dive in on how to create the best and creamy Asiago Garlic Alfredo sauce for your pasta, let's get some facts about this amazing dish.
Also known as Asiago Chicken Fettuccine Alfredo, this creamy, cheesy and indulgent dish features a cream sauce made with asiago cheese. The Asiago Alfredo sauce can cling beautifully to fettuccine pasta and could be a delicious compliment to pan cooked chicken.
---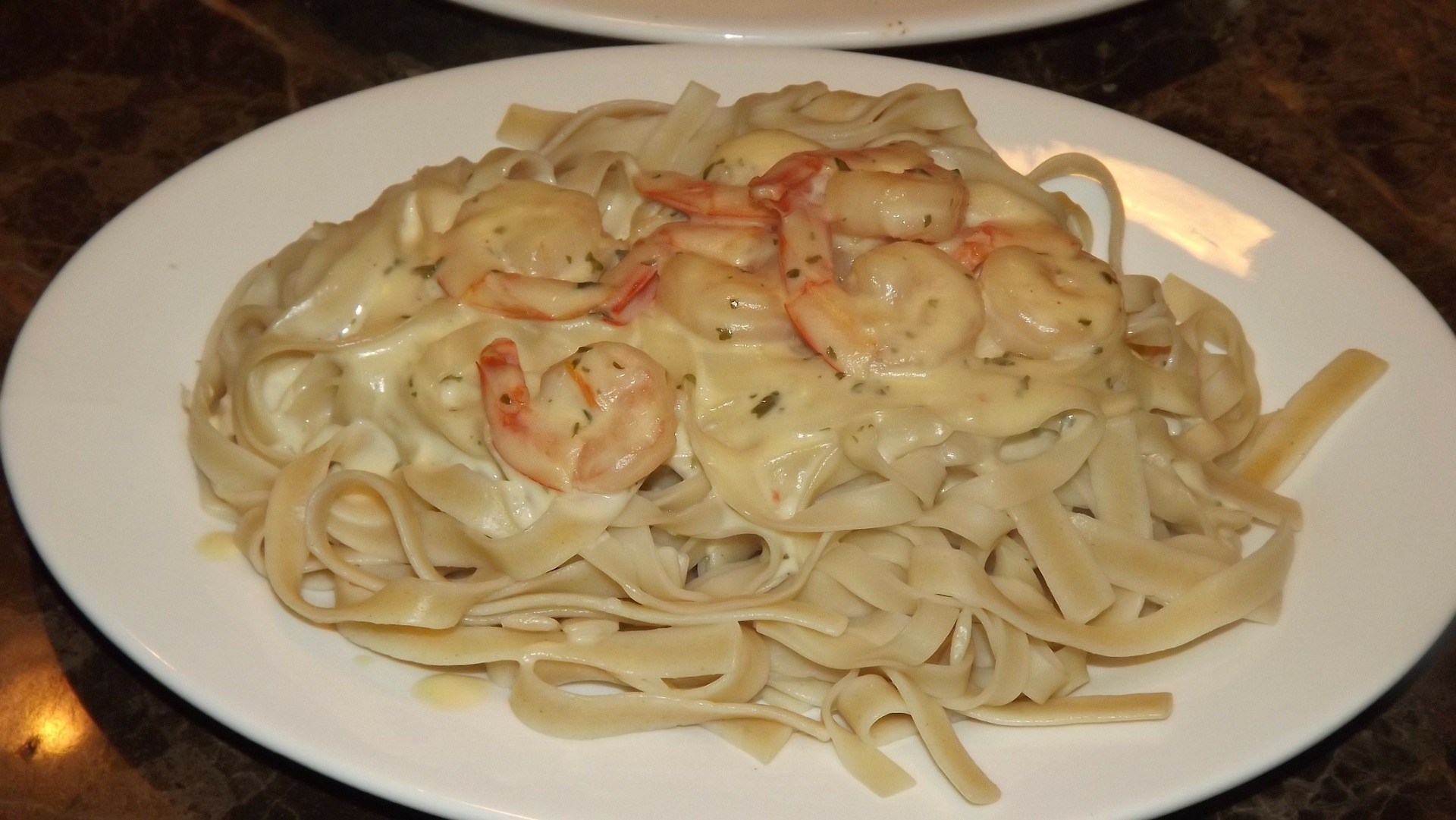 Garlic Asiago Alfredo Pasta Recipe
There are different recipes on how you can make your own homemade alfredo sauce. Each would differ on the techniques and process being performed. The traditional olive garden alfredo sauce includes cream, garlic, and parmesan cheese. But the main goal for each alfredo sauce recipe is to recreate a delicious and creamy sauce.
The sauce should be creamy enough to cling on to your pasta. One pro-tip on how to make an ultra-rich cream sauce is to melt the butter in a large saucepan or large pot. On the melted butter, whisk in some heavy cream and cream cheese. Over medium heat, cook them and whisk until melted.
You can add some minced garlic, garlic powder, Italian Seasoning, and salt and pepper. Then whisk those together until smooth. Finally, add the freshly grated asiago cheese.
If you want to know the whole step-by-step process on how to cook some Asiago garlic alfredo pasta, prepare these ingredients first:
1 pound fettuccine pasta or any pasta of your choice
½ cup butter
1- pint heavy whipping cream 2 cups
4 ounces cream cheese
½ teaspoon minced garlic
1 teaspoon garlic powder
1 teaspoon Italian seasoning
¼ teaspoon salt
¼ teaspoon pepper
1 cup Asiago cheese
Nutmeg (optional, for garnish)
Procedures:
In a large pot, cook your pasta over a boiling water according to the packaging instructions or until you have the al dente pasta. Set aside.
Using a medium saucepan, toss in the butter, heavy whipping cream, and cream cheese. Over medium heat, cook them and whisk until the cheese and butter are melted.
You can now add the minced garlic, garlic powder, Italian seasoning, salt, and pepper. Whisk continuously or continue stirring until smooth. 
Put in the grated asiago cheese and bring to a simmer. Continue to cook over medium heat for about 3-5 minutes or until it starts to thicken.
Get your cooked pasta and toss in your creamy asiago garlic alfredo sauce. You can finish it up with nutmeg at the top. Serve with cooked chicken and enjoy. 
The classic Asiago garlic alfredo sauce may seem to be an intimidating cream sauce to make, but the delicious recipe above is very simple to follow. A recipe critic should not find any problem in following those procedures.
---
How To Store Homemade Alfredo Sauce
If you are planning to make bulk portions of asiago alfredo sauce or garlic alfredo sauce, you may transfer the cooked alfredo sauce to an airtight container and refrigerate within 2 hours of cooking. In this way, the asiago alfredo sauce can be used for your asiago garlic alfredo pasta within 4 days.
If you would want to use your stored asiago alfredo sauce or garlic alfredo sauce, just reheat it. The sauce may thicken when cold, but once it warms up, it should loosen like a freshly cooked alfredo sauce recipe.
---
What Side Dishes Can Be Served With Asiago Alfredo Sauce
Aside from tossing in your cooked fettuccine or using it as a dip for breadsticks, the asiago alfredo sauce goes well when served with some side dishes.
To elevate the experience of eating with asiago alfredo sauce, you may serve these side dishes along with your pasta recipe. Some of them includes:
Classic Caesar Salad – the creaminess of the sauce should compliment well with the greens and texture of the classic caesar salad.
Cheesy Cheddar Garlic Breadsticks – the asiago garlic alfredo sauce should go well as a dip for some breadsticks.
Green English Peas – known for their sweet flavor and bright, beautiful green color, English peas should go well with the asiago alfredo sauce.
Broccoli – light and healthy, broccoli's texture and flavor won't go wrong with that cream and delicious asiago garlic alfredo sauce.
---
Verdict
If you want more ways to make amazing pasta, you can always follow the recipe provided in this article. For sure, you can find more recipes online, but this Asiago Garlic Alfredo Pasta Sauce recipe is very easy to follow.
The ingredients provided are also available in most markets. If not, you can always check them out online and other platforms. If you don't prefer the alfredo sauce, you may check out the lobster ravioli sauce or pink pasta sauce instead.
There are just some key notes to remember. Make sure to use a heavy whipping cream as they have the best fat content for a rich and creamy sauce. Instead of cheese, use unsalted butter because the cheese is pretty salty.
Make sure to use garlic as it is a must in the alfredo sauce. Grate your own parmesan cheese. It is better to get a block of parmesan cheese and grate it yourself than buying an already grated cheese. Use Asiago cheese as it melts better and helps in making the sauce super creamy.
For the best flavor, use freshly cracked black pepper. And of course, a sprinkle of nutmeg at the end makes all the difference, so be sure to use it if you can.
There are also other Italian sauces that you can try recreating at the comforts of your own kitchen. Some of them are the easy spaghetti sauce, parmesan cream sauce, creamy basil pesto, or the best pizza sauce.