The India Pale Ale has not only been reborn, but it has also seen a boom in success never before seen in the beer world, to the point that it now entirely rules the craft beer market. There are a lot of varieties of IPA beers today, making it more and more challenging to keep track of them all and understand how they differ from one another.
India Pale Ale or IPA now come in a wide variety of flavors, from earthy and grassy to pine cone and grapefruit to tropical fruit to milkshake IPA, and many more.
If you are interested in learning more about IPA beer and the different types of IPA, scroll down and continue reading.
Types Of IPA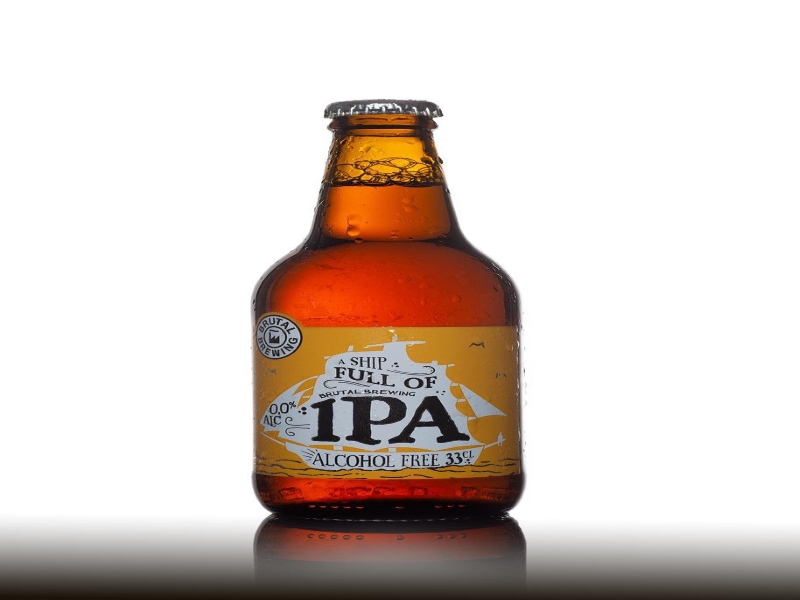 What Is An India Pale Ale or IPA?
The hoppy beer style known as India pale ale (IPA) belongs to the larger category of pale ales. This beer has a rich history that may be traced back to the British colonization of India. Because beer was not yet produced in India, it had to be imported from England. Because the journey involved a long ocean sail, the ABV (alcohol percentage) of the beer was increased, and extra hops were also added to avoid spoilage. Due to their antibacterial capabilities, hops serve as a preservative, preventing contamination and greatly extending the shelf life of beer.
---
History Of Indian Pale Ale
By the middle of the 18th century, pale ale was largely brewed with coke-fired malt, which resulted in less smoking and roasting of barley during the malting process, and consequently manufactured a paler beer. The pale ales of the early 18th century were lightly hopped and very unique from pale ales today. A typical beer among the landed gentry that was brewed domestically and was meant to be aged for two years was October beer. It was a pale, well-hopped brew.
George Hodgson's Bow Brewery, located on the Middlesex-Essex border, was one of the first breweries to be known to export beer to India. Due to its location two miles up the Lea from the East India Docks and Hodgson's liberal credit line of 18 months, its beers became well-known among East India Company traders' provisioning in the late 18th century. Ships carried this beer for export to India, including his October brew, which profited greatly from the voyage's circumstances and was reportedly well-liked by Indian consumers. Early in the following century, Hodgson's son took over management of the brewery, but his commercial methods turned off customers. Several Burton breweries were looking for a new export market for their beer around this time because the Napoleonic blockade had caused them to lose their export markets in Europe, Scandinavia, and Russia.
A strongly-hopped pale ale in Hodgson's style was created by Allsopp's brewery at the request of the East India Company for shipment to India. Other Burton brewers, such as Bass and Salt, swiftly followed Allsopp's lead. Burton India pale ale was chosen by merchants and their clients in India, maybe because of the benefits of Burton water for brewing, but it is obvious that Hodgson's October beer had an influence on the Burton brewers' India pale ales.
---
Check out the types of IPA listed below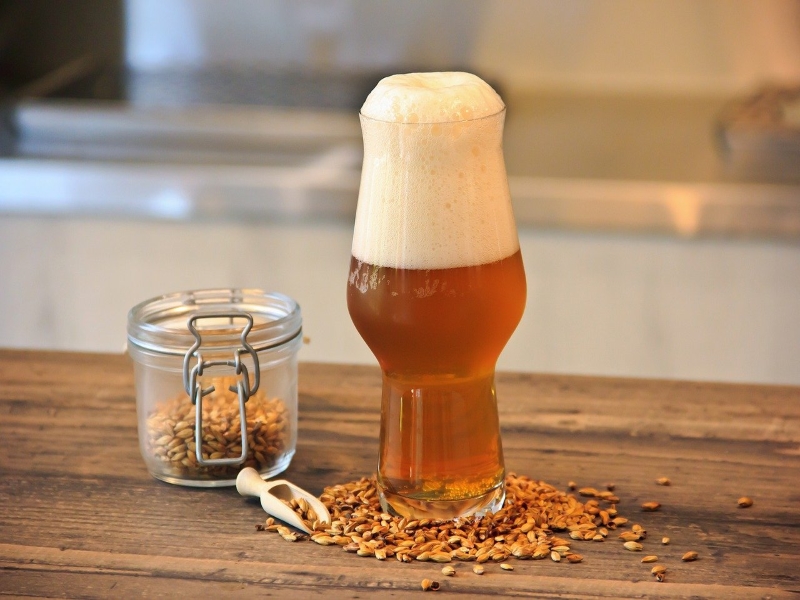 1. Belgian IPA
A popular beer style, Belgian IPA. is one of many Belgian beers that are well-liked on their own. These brews add elements of the typical American IPA hoppiness as well as certain flavors that are more specific to Belgian ales.
These are commonly beers that are bottle-conditioned and, are these beers stand out from the others since it uses Belgian style yeast, which produce beers with a distinct crisp, dry taste with clover-like flavors. Belgian IPAs typically have a higher ABV, a strong billowy head, and a cloudy appearance. It has an extremely high ABV, some of which can reach 11%. IBUs normally fall between 35 and 60.
Examples of Belgian IPA are Chouffe Houblon IPA and Petrus Aged Pale.
---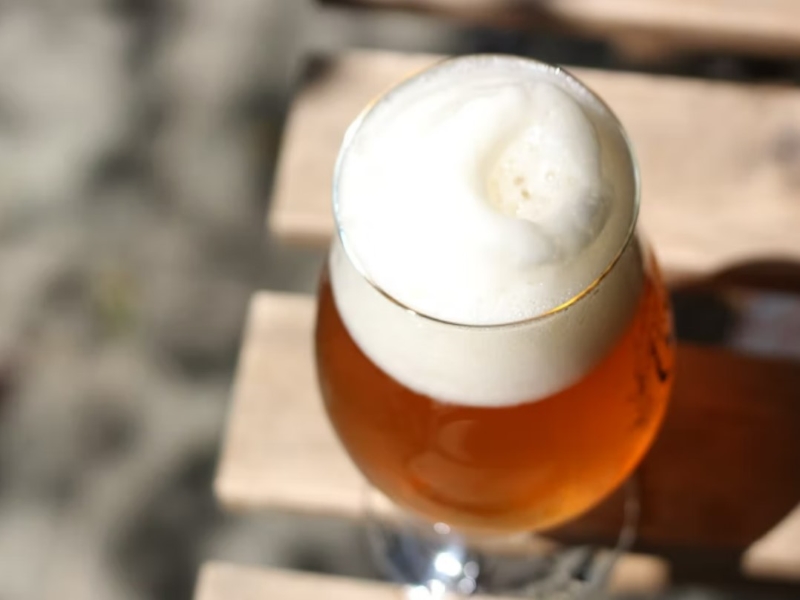 2. West Coast IPA
A group of five brewers created the West Coast IPA in California, drawing influence from British IPAs while utilizing American hops and grains. Due to the use of crystal malt in the brewing process, this type actually most closely resembles the British version because it has a maltier backbone and is not as dry as a lot of the other American variants. The C variety of hops, including Cascade, Citra, Centennial, and Chinook, are used in abundance in this beer, which was first made in California in the 1980s. Due to its piney, citrus, and earthy flavors, this significantly bitter beer is a favorite of hop enthusiasts everywhere. As this is practically the most authentic original American IPA, these West Coast IPAs are frequently referred to as just IPAs.
Additionally, they frequently exceed 80 IBUs in bitterness, which is almost as much as the human palate can handle or taste.
Examples of West Coast IPA style are Green Flash Palate Wrecker and Ballast Point Sculpin IPA.
---
3. Black IPA
Also known as Cascadian Dark Ale. A less popular IPA type is the Black IPA. It seems like brewers are trying to make an IPA that tastes like a stout.
With a toasted malt flavor and a medium-to-high degree of hops, it primarily falls between a porter and a West Coast IPA, however this is something it rarely fully achieves.
The core concept is a stout-colored beer with a West Coast IPA's hops fragrance and flavor.
The finest Black IPAs are full-bodied and crisp, with a bit of that roasted flavor typically seen in darker beers, however with the taste of hoppier beers.
Conquer & Founders Dark Penance, Vocation Divide, and Beavertown Black Betty are a few examples of Black IPA or Cascadian Dark Ale.
---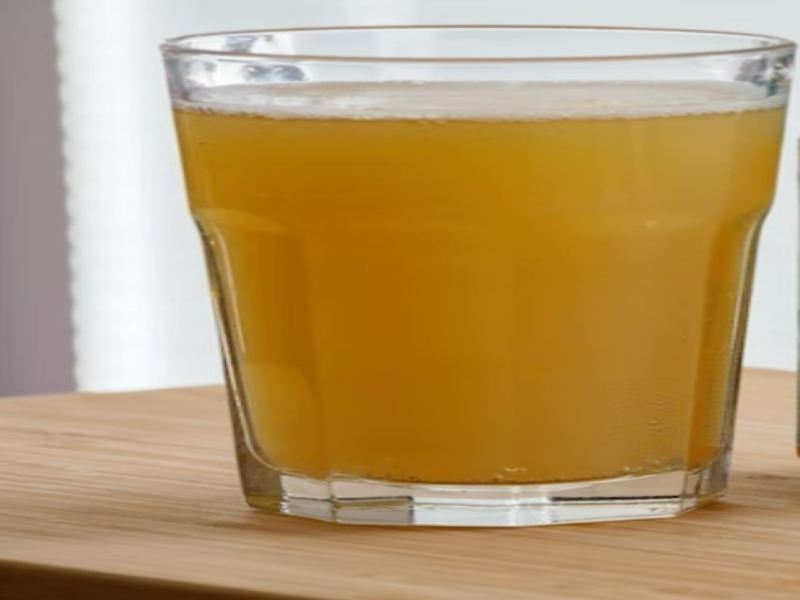 4. Triple IPA (TIPA)
Higher hop flavor and higher alcohol concentration, often above 10% ABV, are characteristics of triple IPAs. These beers, which can occasionally have alcohol by volume levels of 12 to 13 percent, are not meant for regular ale consumers. Nev ertheless, despite having a mouth-watering bitterness intensity of 100 IBU or higher, Triple IPA beers are wildly popular.
Examples are Sierra Nevada Hoptimum and Magic Rock Unhuman Cannonball.
---
5. New England IPA
Also known as Hazy IPA or Juicy IPA. John Kimmich created the New England IPA in 2004 at the Alchemist Brewery in Waterbury, Vermont. They have a smooth consistency or mouthfeel, a hazy appearance, and fruity citrus and floral flavors with a focus on hop aroma and lower bitterness. The use of certain yeast strains, timing the addition of the hops, and modifying the water's chemistry are just a few of the brewing methods used to create these characteristics. New England IPAs are not always made in New England. The Brewers Association recognized the Juicy or Hazy India Pale Ale as a distinct beer style in 2018. The milkshake IPA is a version on the style that uses lactose to give New England IPA a creamier texture.
The mouthfeel of this full-bodied beer is smooth nearly to the point of being creamy. Compared to its counterparts in the west, it is viewed as being somewhat less bitter. It is without a question the hottest beer style available right now.
A few examples of New England IPA are Sierra Nevada's Hazy Little Thing, and Blue Point Hazy Bastard IPA.
---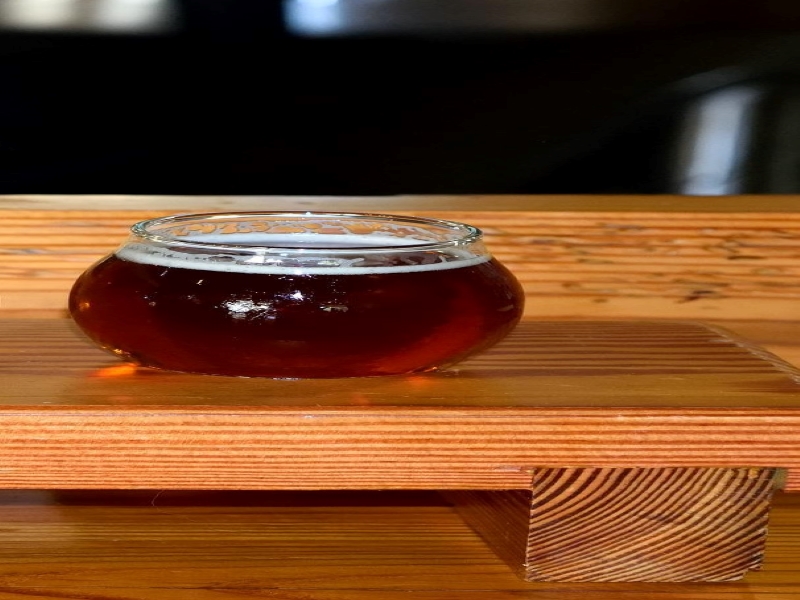 6. Rye IPA
Rye-based IPAs have a distinctive flavor that could be characterized as peppery or even tangy. The rye, which is typically golden in color, may add red undertones and have a foamy white head. In most instances, the beer has a clear appearance unless it has been highly dry-hopped and is unfiltered. The fragrance is heavily hopped, as you would expect from an IPA, but you'll discover that the rye imparts a little spice and pepper warm flavor.
These beers, more like an excellent rye whiskey, are powerful in flavor and intended for particularly selective beer drinkers.
Sierra Nevada's Ruthless Rye, and Magic Hat Ticket to Rye IPA are examples of this type of IPA.
---
7. Sour IPA
Sour Beers have erupted onto the craft beer market and are anticipated to be the next big thing, despite not nearly being as well-liked as IPAs. Some creative brewers have combined sour beers and IPAs. They've mixed the softness of a fruity, heavily hopped hazy IPA with the acidity of a sour beer. Imagine a New England IPA with sour undertones added.
The lactobacillus addition, a bacterium that makes the beer go sour in the most palatable way, is primarily responsible for the sour flavor.
These sour IPAs frequently get some extra flavor from barrel-aging, lactose, vanilla, or fruit.
Almanac Sour IPA and Eight State Forever Sour IPA are some of the examples of this type of drink.
---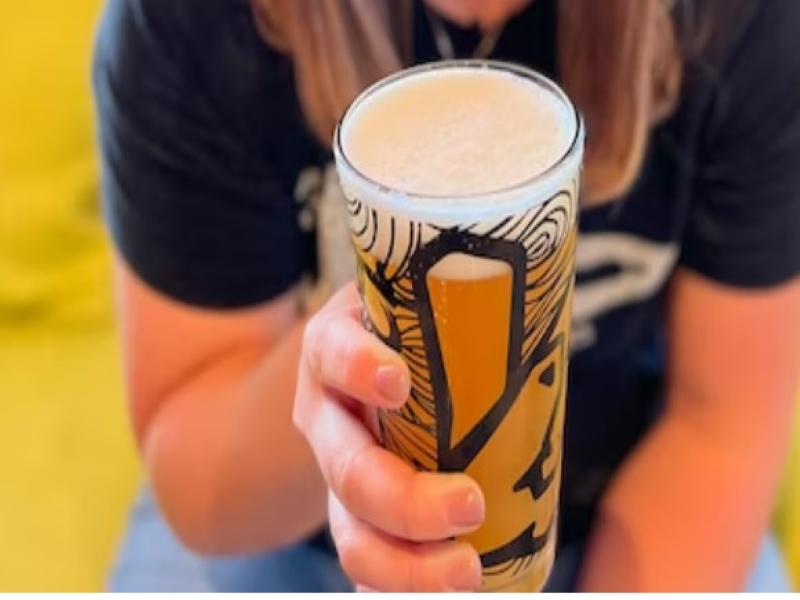 8. Milkshake IPA
The Milkshake IPA is a well-known variety on the New England IPA that is noteworthy, much to the dismay of certain hop enthusiasts but to the joy of fans of light, creamy, and tasty beers. The flavor of this beer often leans toward vanilla or pineapple, and it has a hazy appearance and thick but smooth mouthfeel.
These beers pour opaquely in the glass and are full-bodied.
These can be highly enticing and delicious since they contain lactose, unfermentable sugars, and as mentioned above, tastes like pineapple or vanilla.
Edmond's Oast Pineapple Milkshake IPA, and Westbrook Peach Milkshake IPA are examples of this type of IPA.
---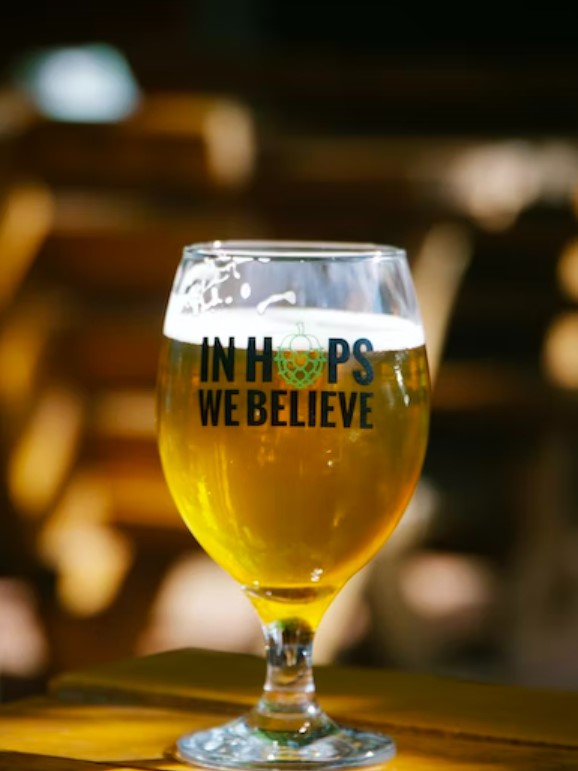 9. American IPA
Despite the fact that there are numerous variations of an American IPA, this pertains to the traditional or original variation made in America. It originated as an American adaptation of English style. They used the components that were more easily accessible in that region of the world. With the help of American grains and hops, a lighter-tasting beer with more citric and fruity flavors was produced.
---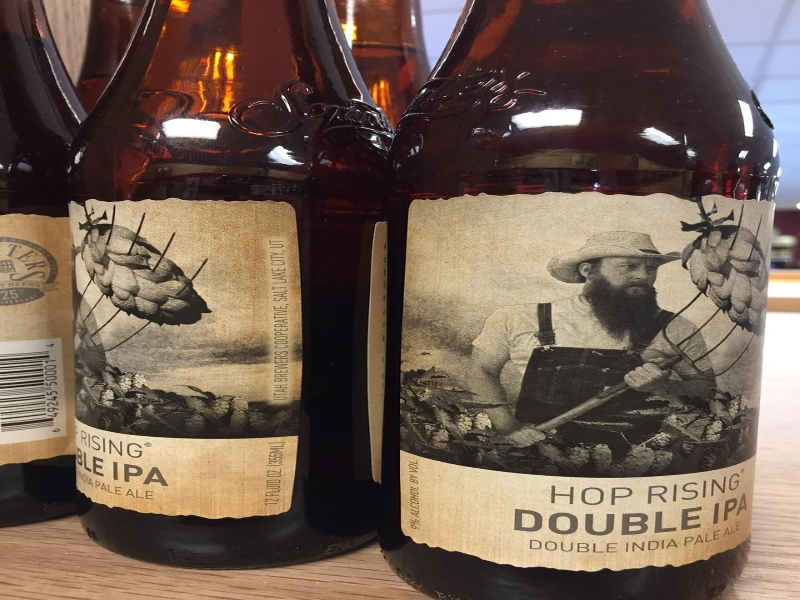 10. Imperial IPA
An excellent instance of what happens when passionate brewers elevate a beer style to the next level is a double IPA.
As American brewers grew accustomed to the intense bitterness of present IPAs, they quickly exclaimed out for more hops, which led to the development of stronger, hoppier brews. An Imperial IPA or Double IPA (DIPA) has more malts, which raises the alcohol content, extra hops are then added to counteract the malt's sweetness. The outcome was the first-ever Double IPA, which you will enjoy if you like a very powerful and bitter West Coast.
Examples of Imperial IPA are Three Floyds Deadnaught IPA and Stone Ruination IPA.
---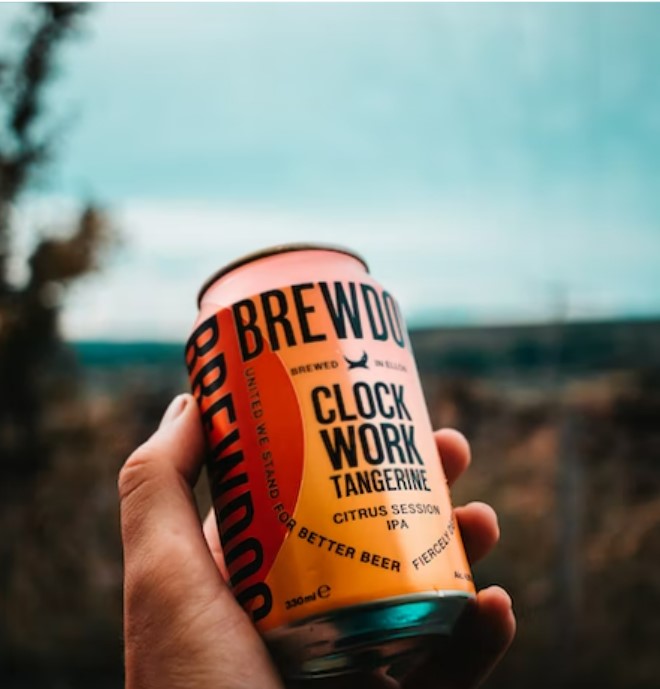 11. Session IPA
English Milds are where session beers first emerged. When factory workers were permitted to consume a small amount of alcohol while on the job, milds were first produced. They contained little alcohol, allowing users to consume a few without becoming disoriented and continue working. The phrase "session" came to signify that you could consume some in a single sitting without experiencing too many side effects. This beer is frequently referred to as a brewer's beer since brewers could enjoy a few sips of it while working all day without getting tipsy.
With an ABV of less than 5%, the session IPA is a gentler beer. Session IPA beers typically have a lower ABV and a lighter body.
Session IPAs still have a robust hop flavor and a more prominent malt flavor. These are extremely dry ales that have been heavily dry-hopped to highlight the citrus scents while minimizing the bitterness to make them as palatable and full-flavored as possible.
Lagunitas All Day IPA and Beavertown Neck Oil are only two examples.
---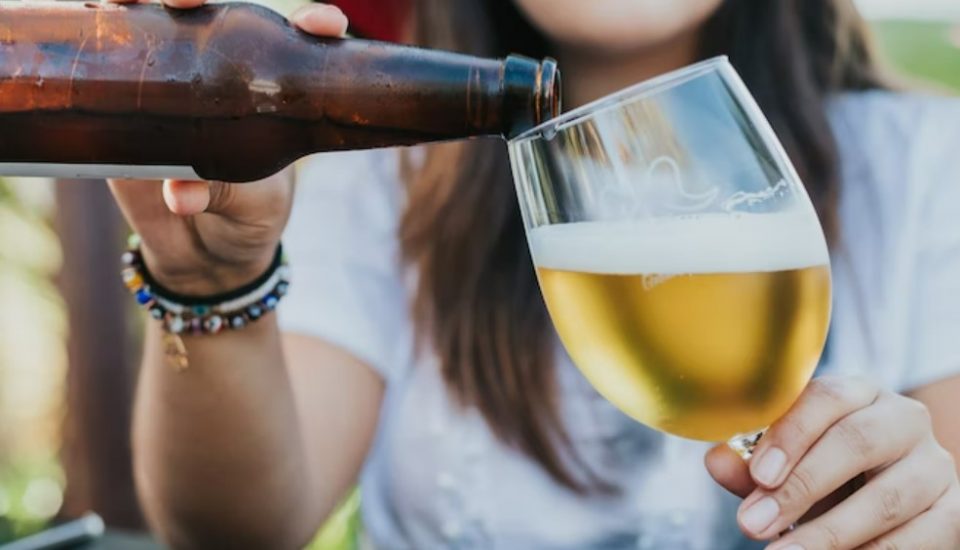 12. English IPA
The English IPA is regarded as the father of the current IPA because it was the first beer that initiated it all.
English IPA has a golden hue and is comparable to a traditional English Pale Ale. The beers have earthy, grassy flavors with hints of light citrus from the use of English hops including east Kent holdings and Fuggles, but they lack the same intensity of scent as their American equivalents. Like the majority of British beers, the brew frequently has a pronounced "bready" or biscuit-malt taste from the malts used.
English IPA will often have an ABV between 6% and 7% and a very dry, hoppy taste. Because only British yeast and hops are used, it is less popular in America these days.
You might find English IPAs like Three Floyds Blackheart and Sixpoint Bengali IPA in your neighborhood store.
---
13. East Coast IPA
American IPAs' East Coast varieties, which vary from the West Coast versions in the types of yeast they utilize, are a relatively new concept.
Brewers on the East Coast use more intricate varieties of altered British yeasts as opposed to the clear, nearly flavorless yeasts that Californian brewers prefer.
As they ferment the sugar typically found in stone fruit, banana flavors, and tropical fruit notes, these British yeast strains provide more diverse flavors and aromas. These are added to enhance the powerful, brisk flavor. Due to the flavor boost from the yeast, East Coast India Pale Ales tend to utilize fewer hops than West Coast IPAs, though this can also result in the beer being cloudy or hazy.
Other Half Citra IPA, Alchemist Heady Topper, and Brooklyn Brewery East India are a few examples of East Coast IPAs.
---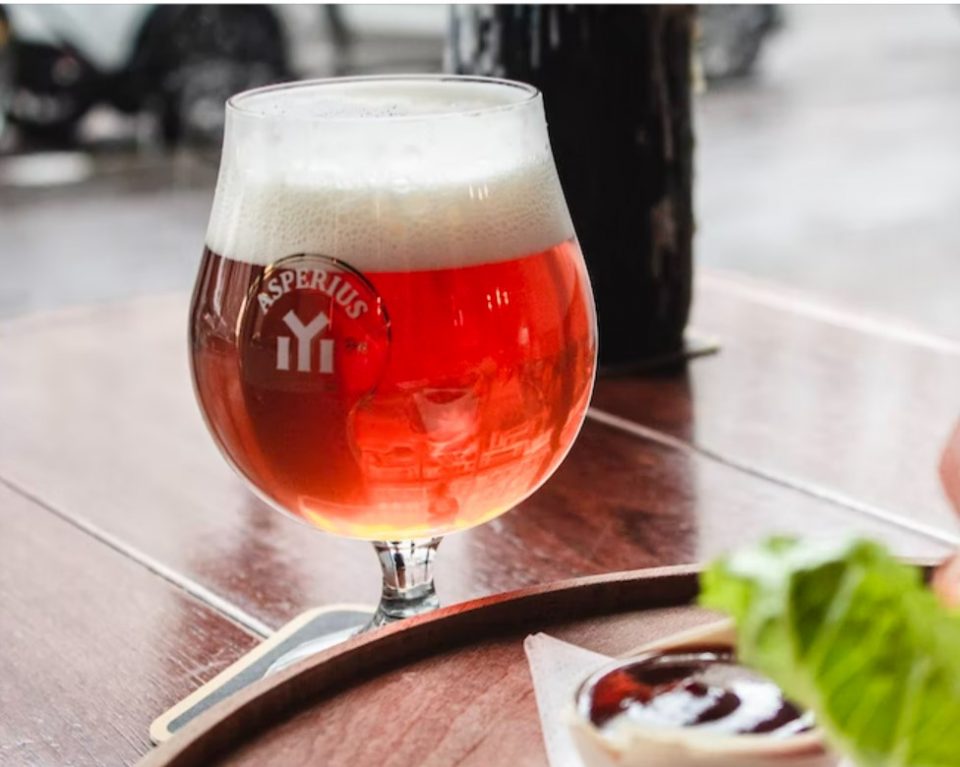 14. Grapefruit IPA
The most popular Fruited IPA is a grapefruit IPA. It is a seasonally available beer that is gaining popularity yearly. Many hops are notorious for bringing out flavors that are reminiscent of grapefruit, so by putting actual grapefruit into the beer along with these hops, you are enhancing the grapefruit flavor and producing a very refreshing beverage. While preserving a clear, dry flavor, the grapefruit's acidity intensifies the bitterness of this seasonal beer, making a distinctive beer-drinking experience.
---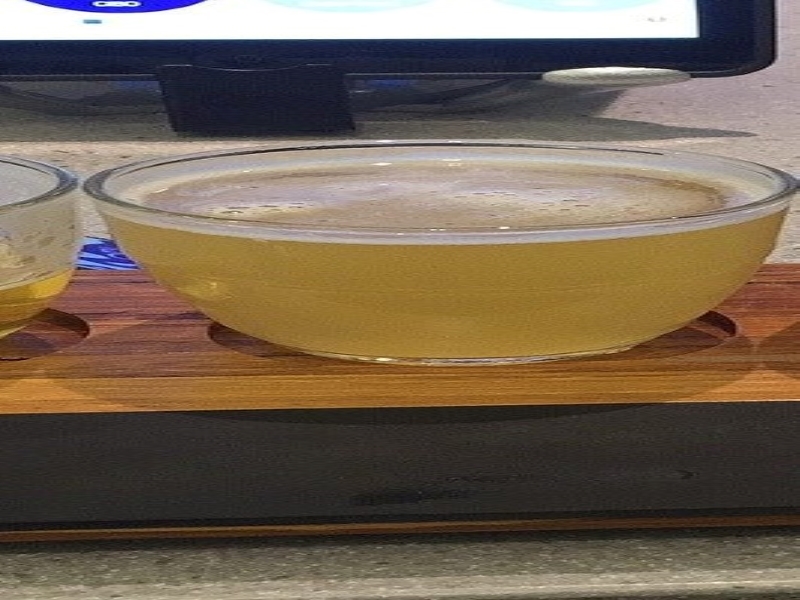 15. White IPA
Generally speaking, the white IPA is a blend between an American IPA and a Belgian Whit.
A combination between Boulevard Brewing and Deschutes gave rise to it. This resulted in the development of an entire genre as other brewers produced White IPAs in imitation of them.
A beer with an IBU of between 40 and 70, it is bitter but not too so. They frequently include grapefruit, orange, apricot, or banana tastes and tend to have mid to high carbonation, high bitterness, and a mild hop quality. It has a crisp flavor, and some varieties also include spicy undertones. The ABV varies between 5.5 and 7%.
Along with fruit or citrus, you'll also detect lovely coriander smells.
White IPAs include Lagunitas a Little Sumpin' Sumpin' Ale and Anchorage Galaxy White IPA.
---
16. Brown IPA
A Brown IPA is just an American IPA and a Brown Ale combined. It is a hop-forward beer, with pronounced hop flavor, fragrance, and bitterness that are combined with the malty tastes you would associate with a brown ale. Being able to manage the amount of bitterness and sweetness without going overboard makes this beer a little more difficult to brew than most. Although some malt qualities are essential, it cannot cross the line into becoming too malty.