Cheese-making is a food-preservation process that you can easily make at home. If you want to start making cheeses, it's a good idea to invest in a reliable cheese press.
* If you buy through links on our site, we may earn an affiliate commission. For more details, please visit our Privacy policy page.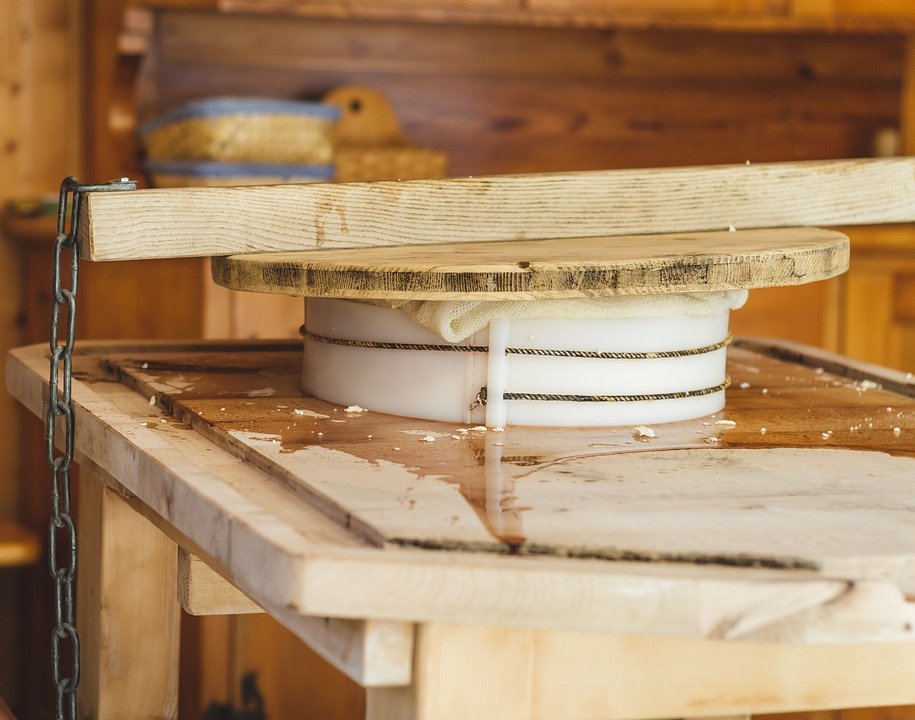 A cheese press is a device that presses whey from curds. This process affects the cheese's hardness and overall texture. It also determines the final shape of the cheese.

Best Cheese-Making Presses Product Reviews
If you are fond of making small batches of cheese at home, this cheese press is a great option. It features stainless steel hardware that is extra durable and is made to last.
This cheesemaker is easy to use and easy to clean. It comes with two C-clamps for stabilizing the unit. Just crank the handle and it will start pressing out the whey in the curd to form a perfect cheese wheel. The weight it can deliver depends on your cranking force. Each crank can deliver roughly 15 PSI (pounds per square inch).
When it's time to clean, you just have to remove the base, the cylinder and the pistons. They are dishwasher safe.
The Roots and Harvest Press can hold about 2 gallons of milk, which makes about 1 to 2 lbs. of wheel of cheese.
Pros:
Durable stainless steel construction
Easy to operate and clean
Big capacity
Versatile as it lets you adjust the weight
Buy it now on Amazon
---
This Dutch Press is a lever type. The lever has notches where you can hang the weights to adjust the applied pressure or weight on the cheese.
With this cheesemaker, you can use it for recipes that require up to 250 pounds of pressure. This is ideal for home and semi-professional use. You can use it to make many kinds of cheese including soft cheese and hard cheese.
Moreover, this press is made of solid hardwood. It comes with a stabilizing base that prevents it from tipping over the side of the lever.
If you buy this product, you also get two 1.2 L molds so you could already start making fresh cheese.
Pros:
Allows for up to 250 pounds of pressure
Easy to use
Comes with a stable base
Cons:
Buy it now on Amazon
---
Cheese-making for beginners will be easier using this kit. The kit already comes with a cheese mold. However, it does not include a cheese cloth.
Measuring 12 inches wide and 8 inches high, it can withstand a pressure of up to 50 lbs. This pressure may not be enough for making a hard cheese, but for beginners, you can already make decent softer cheeses with this press. You can also use this kit for making tofu.
Mold is the number enemy of wood. Thankfully, this press has a durable coating that makes it moisture resistant. All the screws and guides are made of metal.
Pros:
Comes with molds for making cheese
Easy to use and clean
Multiple applications such as squeezing juices and making tofu
Cons:
Can handle up to 50 lbs. of pressure only
Buy it now on Amazon
---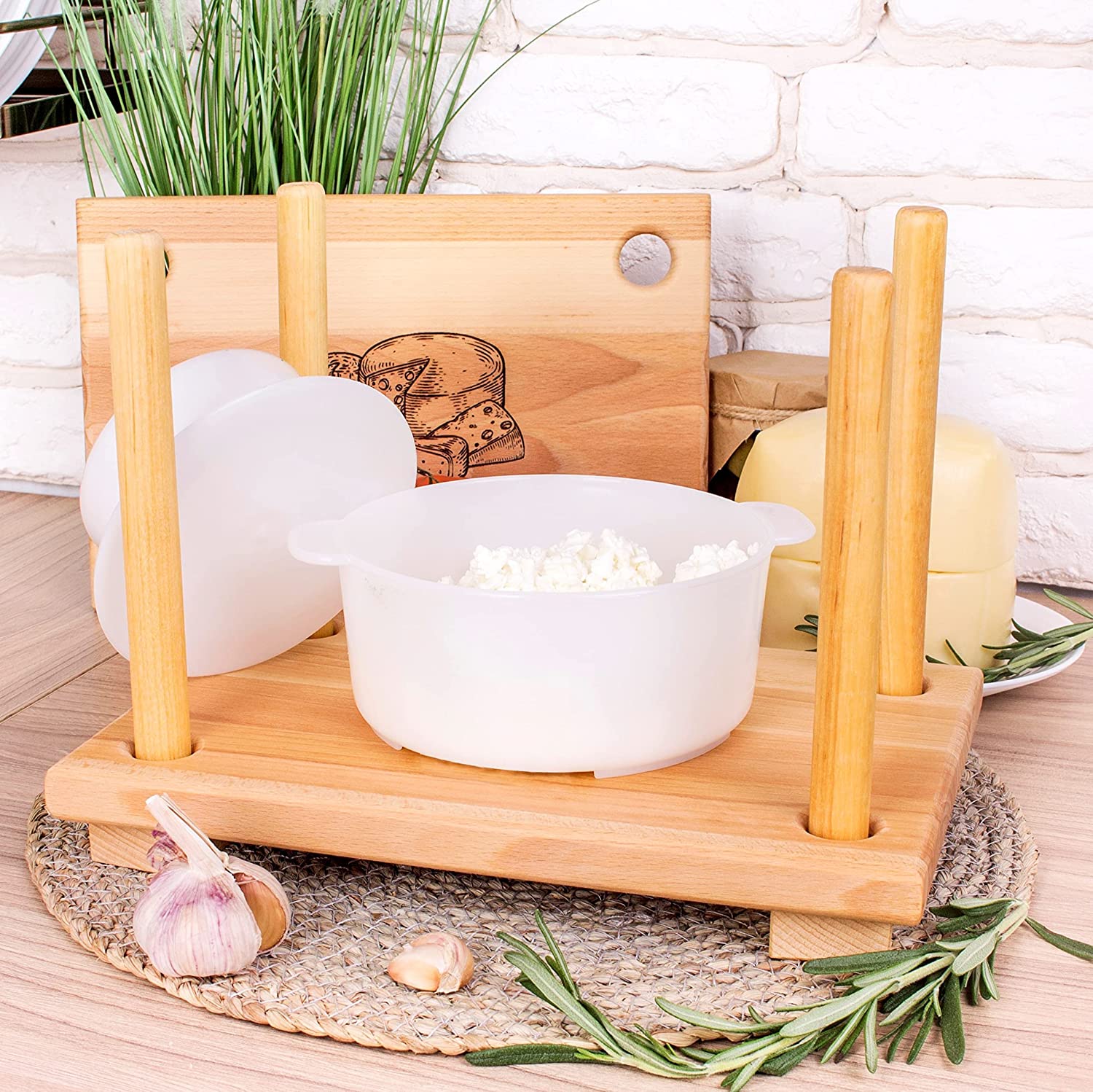 This Ukraine-made press is a mini cheese maker with dimensions of 15 cm for the top platform and 13.5 cm for the bottom with a height of 5 cm. With its small size, it is more ideal for those who only make small batches of cheese for family consumption. It is a cheesemaking kit so aside from the wooden press, you also get a cheese mold.
It's worth noting that this press only works great when making soft cheeses such as ricotta or mozzarella. Aside from making soft cheeses, you can also use this press for squeezing juice or making tofu.
Made of high-quality wood, this press does not leave an awful smell to the cheese. Whether you are a beginner or an experienced cheese maker who loves to enjoy soft cheeses, this product is a good investment.
Pros:
Made of durable wood
No awful smell
Easy to assemble and use
Cons:
Not versatile because of its size
Buy it now on Amazon
---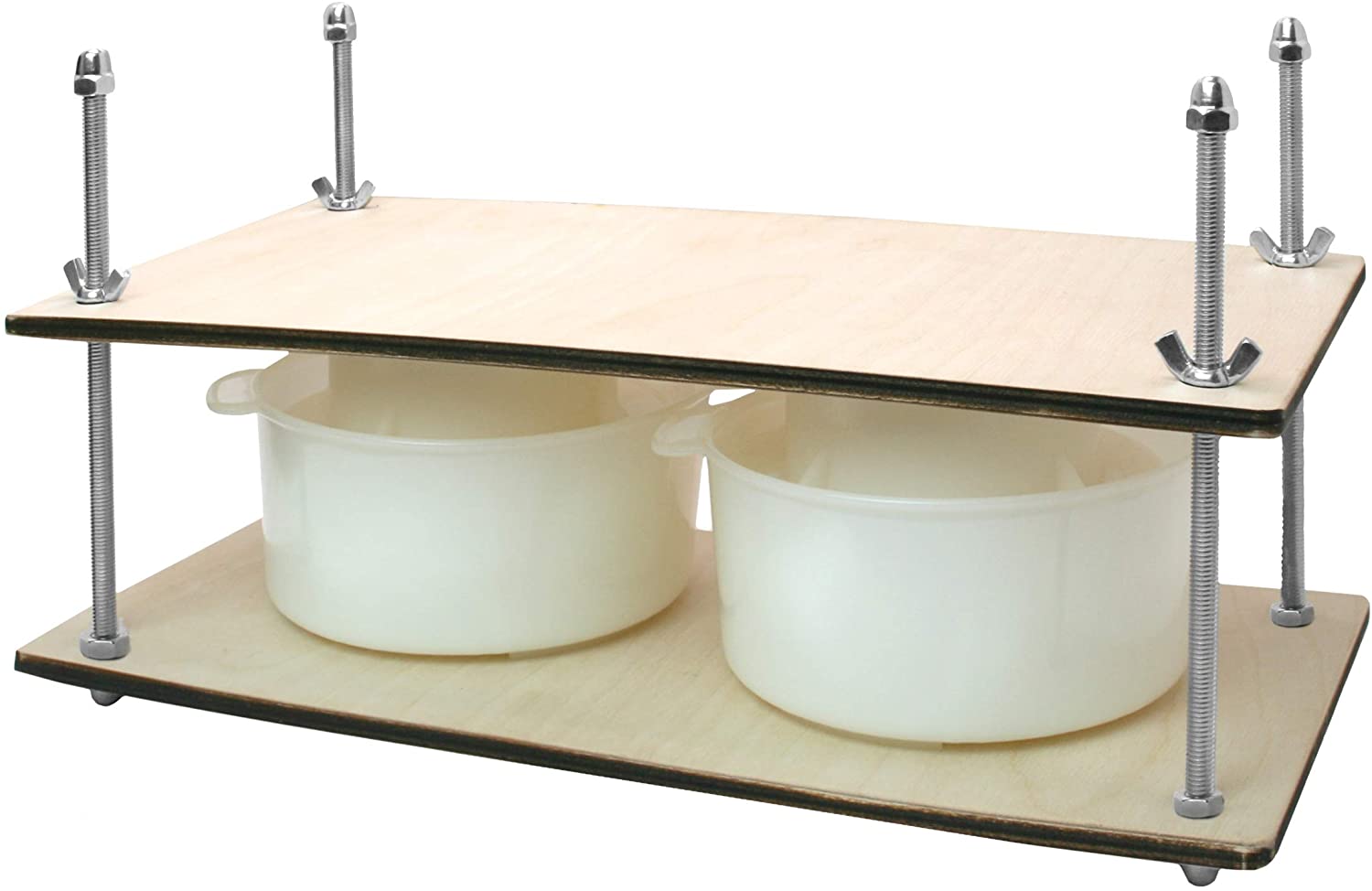 This is another sturdy cheese maker for home use that is worth checking out. It can make a bigger cheese as it comes with 2 cheese molds with a 1.2-L capacity.
If you are making cheeses that need 50 lbs of pressure or less such as cheddar, this is one of the suitable options available. Measuring 16 inches in length and 8 inches in height, you'd be able to make a big batch of cheese in one go.
Although it is made of wood, this press is moisture resistant. Out of the box, it is easy to assemble and use.
Moreover, this kit is not only for making cheeses but also for making tofu and squeezing juices. It's a great addition to your handy kitchen gadgets.
Pros:
Easy to assemble and use
Moisture resistant
Big capacity
Cons:
Maximum pressure is only 50 lbs. so you can only make soft cheeses with this press
Buy it now on Amazon
---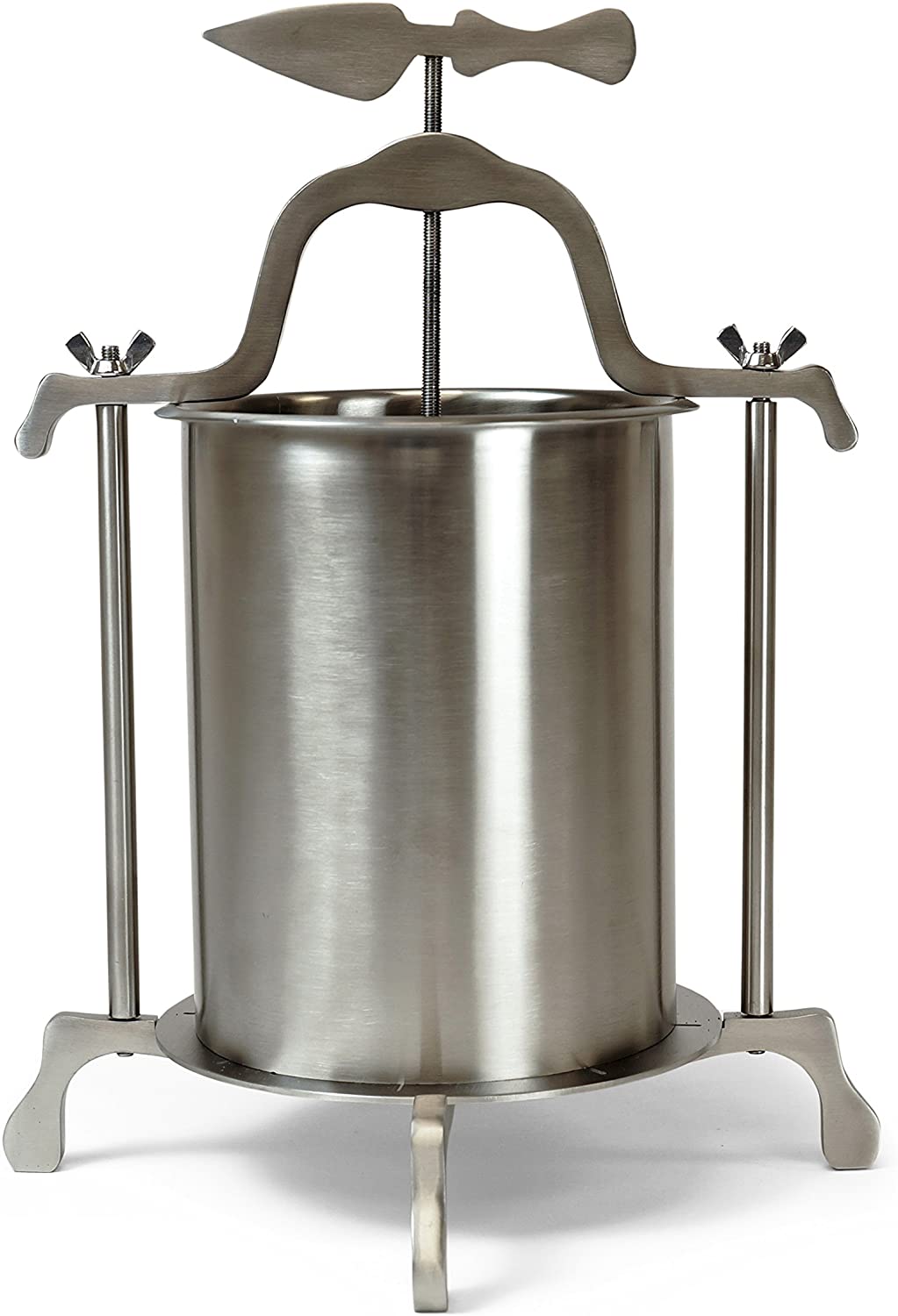 6. Whey Station Stainless Steel Cheese Press
If you want to try and experiment making different types of cheeses from gouda, feta, blue cheese to parmesan, this press is a perfect choice. It features a 50-lb. spring that is enough to press up to 2 lbs. of cheese.
Most parts of this press including the base, cylinder and frame are made of stainless steel. However, the follower is made of food-grade plastic. It is quite durable and made to last.
Moreover, what we like about this press is that it has an innovative slotted base which allows the whey to easily pass through after the curd is pressed. This is a must-have feature to ensure quality cheese.
Cleaning this press is also a breeze. You can completely disassemble it for cleaning. The removable parts are dishwasher safe.
Pros:
Easy to clean
Versatile
Solid and well built
Cons:
Takes time to learn the correct adjustments to be precise
Buy it now on Amazon
---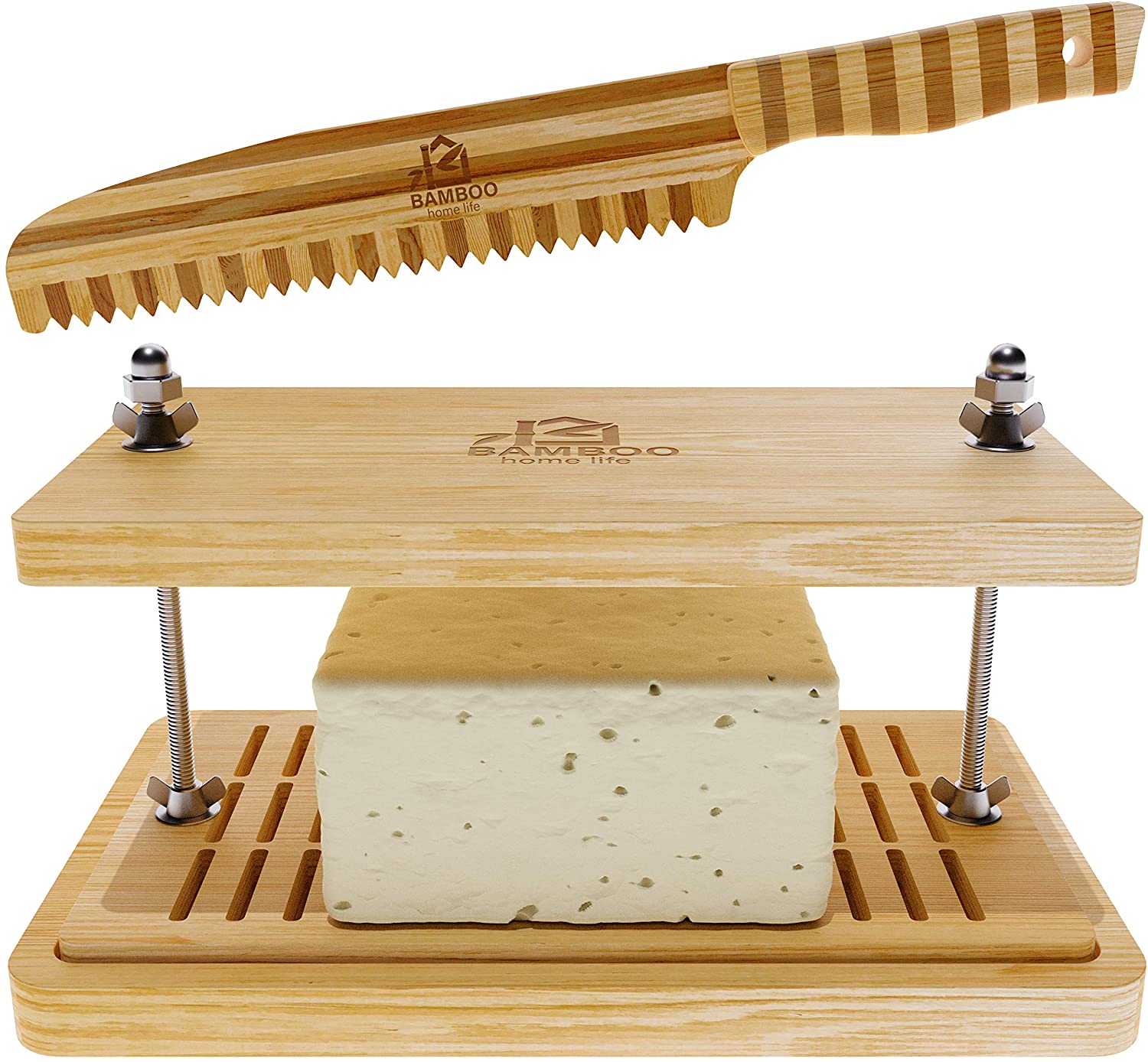 Although primarily designed as a tofu press, you can also use this equipment for pressing paneer and cheese. Imagine how many delicious goodies you can make if you own this press.
This press is made of bamboo and food-grade stainless steel. It is well-built and durable. Plus the bamboo look is really elegant.
What we like most about this press is that it is easy to use. It comes with double sets of wing nuts that you can easily turn to adjust the pressure without any tool. Your hands will be stress-free in adjusting the weights of this press.
Convenient to use, this piece of equipment presses whey from curds well. It also comes with a wooden bamboo knife for shaping the cheese after pressing.
If you love pressing soft cheese or if you have friends who do, this product is a great gift idea.
Pros:
Comes with a bamboo knife
Easy to assemble and use
Quality construction
Cons:
Buy it now on Amazon
---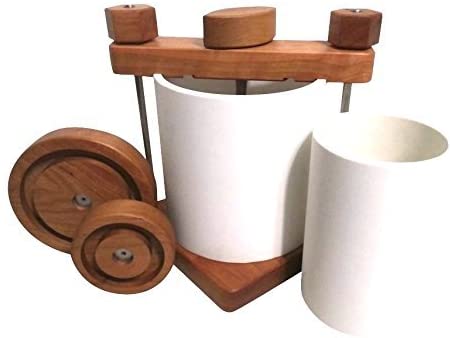 This equipment is also an excellent choice for pressing curds from whey if you are looking for an easy-to-use and easy-to-clean press. It works for novices and even advanced cheesemakers.
Designed to be versatile, you can use this press for semi-hard and hard cheeses. According to the manufacturer, you can use it without the gauge but you need to follow the directions in the manual.
Unlike many presses, it does not cause stress to your hands and fingers because of its ergonomically designed handle and follower. Adjusting the pressure to extract curds from whey is made easy.
If you purchase this product, it also comes with other stuff for making different types of cheese recipes including two food-grade plastic hoops.
This press maker has a large handling capacity, allowing you to process up to 5 pounds of milk.
Pros
Elegant look
Preserved with non-GMO cold-pressed coconut oil
Comes with two NSF rated hoops
Versatile
Cons:
No pressure indicator
The base has no holes for the whey to seep out
Buy it now on Amazon
---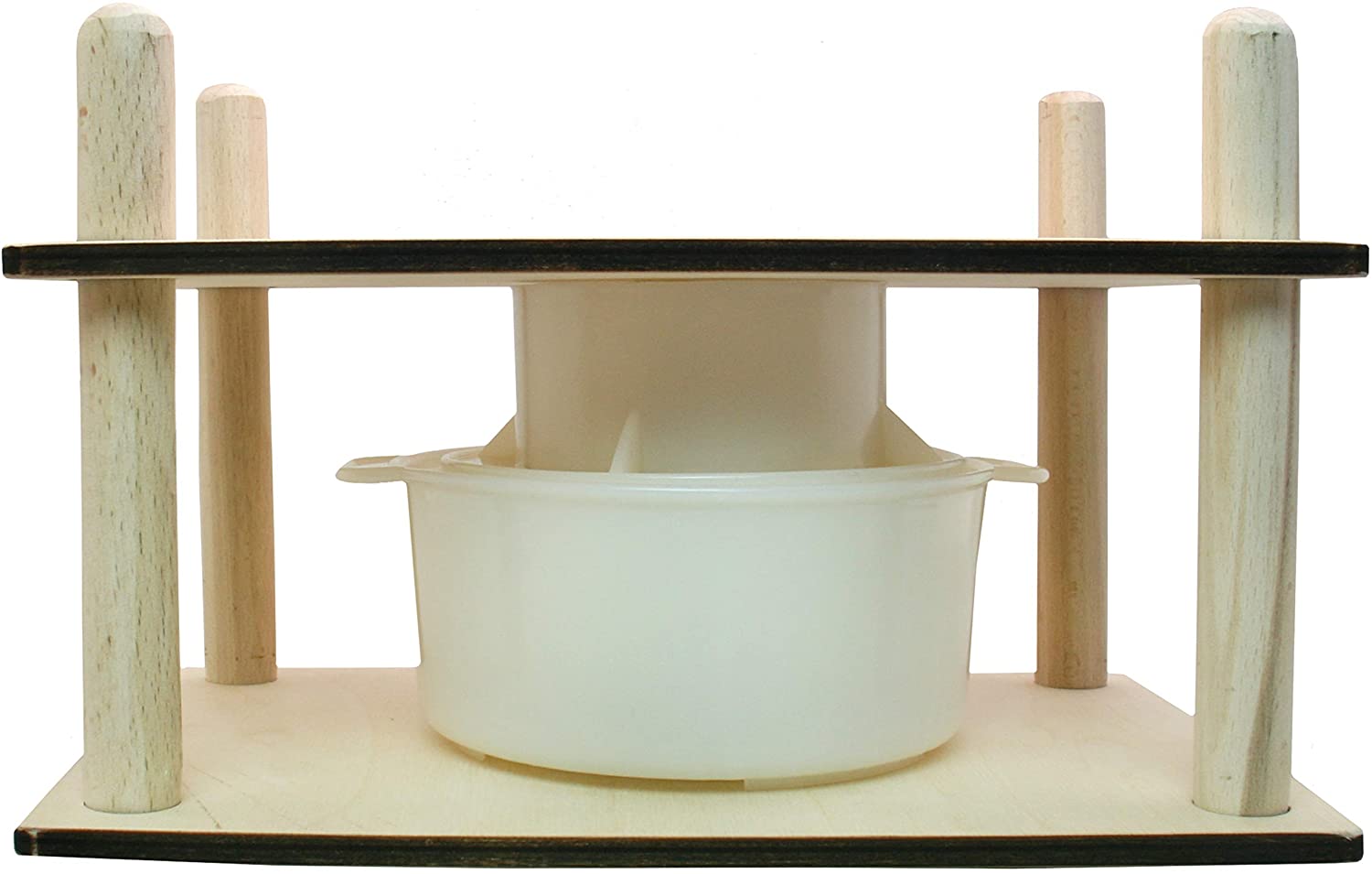 This is another well-made press for those who love making cheeses at home. Made of quality plywood, it works great for making cheeses that do not require heavy pressing.
It is a small-sized and compact cheese maker measuring 20 x 30 x 20 cm. You can easily find a place for this press even if you have a small kitchen space.
Easy to assemble and easy to use, this press is great for beginners. Cleaning is also easy.
Pros:
Easy to assemble
Easy to use
Sturdy
Cons:
Not for the serious hobbyist
Buy it now on Amazon
---
Factors to Consider When Buying a Cheese-Making Press
Type
There are different types of cheese presses. Some are specific to the type of cheese you are making while others are considered general presses.
The most common types of presses are the following:
Dutch press – This type uses a lever and a weight to apply force on the cheese. This type is portable and easy to use.
Wall press – Similar to the Dutch press, it uses a lever too. The main difference is that this one is installed on the wall.
Screw press – Screw presses apply force by using the torque of the handle. Compared to Dutch presses, it is less precise when it comes to the applied weight.
Spring press – This type of press is a variable of the screw press, but instead of screwing the handle to apply pressure, it comes with a bar that you need to press down to apply pressure.
Pneumatic cheese press – There are also pneumatic cheese presses that are more applicable for professional or commercial use.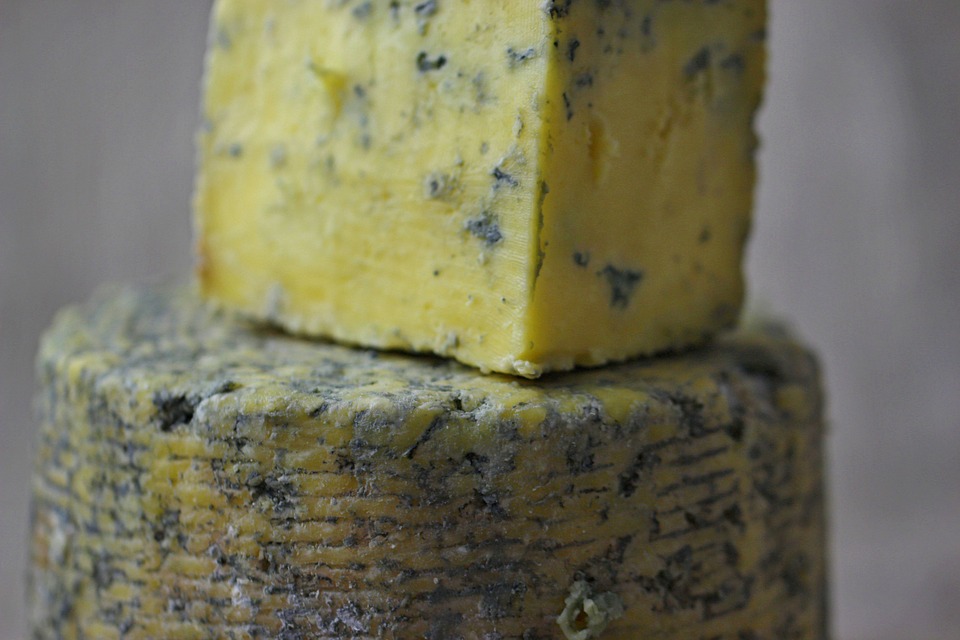 Weight
The weight that the press is able to apply also determines the kind of cheese you will be able to make. Depending on the homemade cheese recipes you will use, there's a specific weight requirement that you need to follow.
For example, cheese presses that support up to 50 lbs. of weight are only great for making soft cheese. On the other hand, a press that can apply more weight can be useful in making harder cheeses.
If it is your first time to purchase a cheese press, check first the weight requirement of the type of cheese you want to make. Once you identified the weight requirement, it will now be easier to pick the right press that will let you achieve your desired output.
Ease of use
Easy-to-use cheese presses make it more fun and convenient to make homemade cheeses. The best mold for pressing cheese is one that is easy to install and does not require complicated steps to use.
Of course, manufacturers would claim that their product is easy to use. But you will know for sure by reading product reviews.
Ease of Cleaning
After pressing cheese, it's important to clean the mold before storing it for your next use. With this in mind, it's a good idea to get a mold press that is easy to clean without disassembling the parts.
The Dutch and Wall style presses have the advantage of making high-quality cheese but are usually more difficult to clean than screw presses.
Some presses are dishwasher safe while some presses require oiling after cleaning to seal up wood. To get an idea of how easy the cleaning process of a product is, check out the cleaning instructions on the label.

Versatility
A versatile press is a cost-effective solution for homemade cheesemakers because you don't have to purchase different types of mold for different types of cheese you want to make.
If you want to try making different types of cheeses including soft cheeses, semi-hard cheeses and hard cheeses, get a press that allows you to add more weights when needed. This way, you can make different types of cheese with just one mold.
There are also cheese presses that allow you to adjust the size. It's a good option if you want flexibility on the size and looks of your cheese.

Material
The material the press is made of is also a key factor that you need to consider.
Wooded presses may look beautiful but they have more cleaning and maintenance requirements than other types of materials.
Stainless steel is generally more sturdy and easier to clean but it is a heat conductor which is a disadvantage to precise cheesemakers.
Food-grade plastic is the middle ground between wood and stainless steel presses. It is important to note that since you will be handling acidic food, plastic could leach unknown elements. Stay away from presses that use PVC as they typically leave an odd flavor to the cheese.
Inclusions
Some press makers are sold as kits. They are a great choice for beginners since you don't have to buy your cheese-making supplies separately.
Generally, a cheese-making kit already includes molds and cheesecloth. Some may also include a cheese knife among others.
Buying a kit is generally cheaper than buying the press, molds and other things you need to get started. However, when you purchase a kit, you can't customize or choose the inclusions. If the quality of the molds is inferior, you may have to spend more by buying another set of molds.
Cost
How much are you willing to spend on a cheese press?
The cost of the press generally depends on the make and capacity of the press. Generally, heavy-duty stainless steel small-capacity presses typically cost more than $100. Presses that are made of wood or plastic may cost less.
If you want a bigger capacity cheese press, you should be willing to spend at least $200.
Moreover, there are also more affordable presses that cost less than $100. You can even buy a cheese-making kit for less than $100. But these presses are more ideal for beginners or for occasional use. It's a good idea to invest in a heavy-duty press if you plan to use it frequently.
Conclusion
Cheesemaking can be enjoyable and easy if you have a reliable cheese press and a complete set of cheese-making materials. If you are planning to buy one, you can check the products we have listed above as they are premium-quality products with many positive reviews.
While all these products come with great features, our top pick is the Roots and Harvest Stainless Press. It is durable, easy to operate and versatile.
Moreover, knowing the factors that are important in comparing cheese presses helps you pick the right product for your specific needs.
* If you buy through links on our site, we may earn an affiliate commission. For more details, please visit our Privacy policy page.