Chinese salt and pepper shrimp is a mouthwatering dish that will add an exotic flair to any meal. With a total cooking time of only 30 minutes, this shrimp with a crispy coating and big flavors is ready for weeknight dinners. Follow our step-by-step instructions to make this restaurant-worthy dish at home.
Gather the Essential Ingredients
The first step is to gather the ingredients you'll need. For the shrimp, select fresh or thawed jumbo shrimp with the shells still on. The shells help the shrimp retain moisture and prevent overcooking. You'll also need:
3 tablespoons cornstarch
3 cloves garlic, minced
1-inch piece ginger, peeled and minced
1 serrano or jalapeño pepper, thinly sliced
2 scallions, thinly sliced, greens and whites separated
Canola oil for frying
For the spice blend, you'll need the following:
1 tablespoon Sichuan peppercorns
1 teaspoon black peppercorns
1 star anise pod
1 teaspoon fennel seeds
1 tablespoon kosher salt
Make sure you have all the ingredients handy before starting to cook.
Toast the Spices
To build layers of flavor, we'll first toast the spices. Add the Sichuan peppercorns, black peppercorns, star anise, and fennel seeds to a dry skillet. Toast until aromatic for 2–3 minutes over medium-low heat. Transfer to a plate and let cool. Then, use a mortar, pestle, or spice grinder to finely grind the spices. Transfer to a small bowl and mix in the salt. This aromatic spice blend is the key seasoning for the crispy shrimp.
Prepare the Aromatics
While the spices cool, mince the garlic and ginger. Thinly slice the serrano or jalapeño pepper into rounds. Separate the whites and greens of the scallions and thinly slice each part.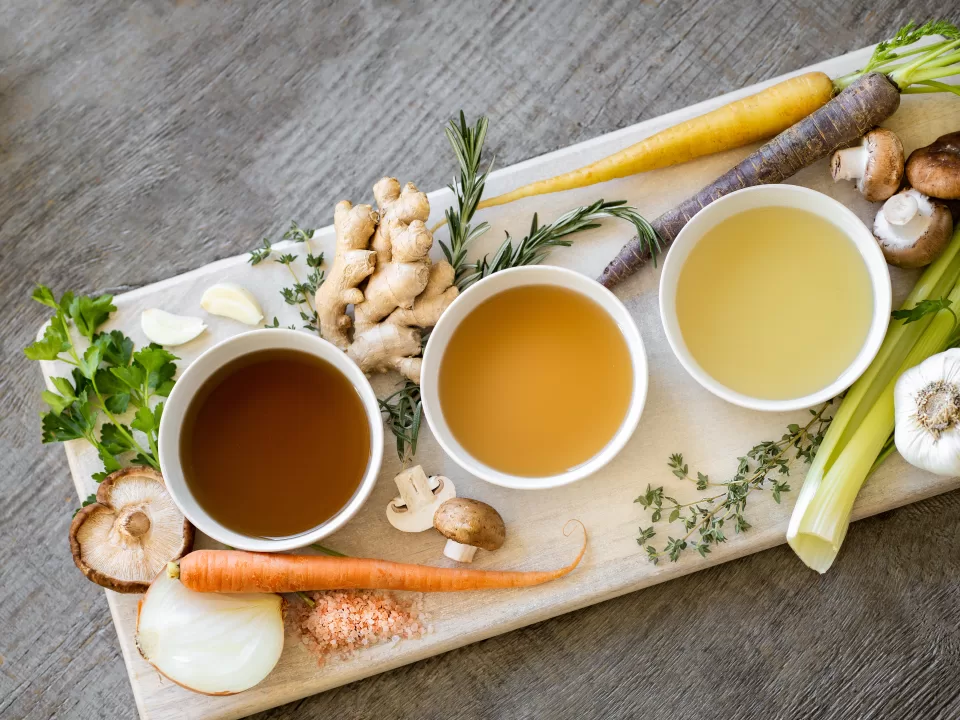 Having all the aromatics prepped will make the cooking process quick and easy.
Coat the Shrimp
Pat the shrimp dry with paper towels. Place the cornstarch in a large mixing bowl. Toss the shrimp gently to coat after adding. The cornstarch will help the shrimp get extra crispy when fried.
Fry the Shrimp
In a sizable skillet or wok, heat 1 inch of canola oil over a medium-high flame until shimmering. Add the shrimp in a single line when working in batches, and cook for a minute on each side until golden and crispy. Transfer to a paper towel-lined plate. Repeat with the remaining shrimp.
Frying in batches prevents overcrowding, so the shrimp cook evenly.
Sauté the Aromatics
Drain the frying oil from the pan, leaving just a thin coating. Return the pan to medium-high heat. Add the sliced jalapeño and the white parts of the scallions. Sauté for 30 seconds until fragrant. For 30 more seconds, add the garlic and ginger and continue to sauté.
Toss with Shrimp
Add the crispy fried shrimp back to the pan and toss to coat with the aromatics. Sprinkle in 2 tablespoons of the spice blend and toss again.
Finish with Greens
Remove pan from heat. Add the scallion greens and give a final toss. Move the shrimp to a dish and top with additional spice mixture if desired.
The salt and pepper shrimp are ready to enjoy! The crispy fried shrimp burst with aromatic flavor from the toasted spices, garlic, ginger, and peppers.
Make it a Complete Meal
While the shrimp are the star of the show, a few simple sides round out the meal:
Steamed Jasmine Rice
Steamed white rice is the perfect base to soak up any juices and flavors. For four servings, rinse 1 1/2 cups jasmine rice. Add to a rice cooker with 1 3/4 cups water. Cook until tender and fluffy.
Stir-Fried Vegetables
Quick-cooking stir-fried veggies like bok choy, broccoli, or snap peas are perfect accompaniments—Stir-fry in a hot pan with oil, garlic, and oyster sauce.
Cold Beer
A light, crisp beer helps cut through the richness of the fried shrimp. Opt for a pilsner, lager, or pale ale.
With these easy sides, the salt and pepper shrimp becomes a complete and satisfying meal perfect for casual gatherings with friends and family.
Customize the Heat Level
Customizing the spice level to your taste is part of the fun of salt and pepper shrimp. Here are some tips:
For mild shrimp, use just 1/2 to 1 tablespoon of the spice blend when tossing the shrimp.
For medium spice, use the full 2 tablespoons of spice blend.
For extra heat, leave the jalapeño seeds intact when slicing the pepper, or use a hotter pepper like serrano.
Offer chili garlic sauce or sriracha at the table so guests can amp up the heat to their liking.
Adjust the amount of spice blend, peppers, and sauces so the shrimp have just the desired heat.
Substitution Options
While we love this recipe with shrimp, you can easily adapt it to different seafood:
Salt and Pepper Squid – use cleaned squid tubes and tentacles. Fry for 1-2 minutes until crispy.
Salt and Pepper Soft Shell Crab – coat soft shell crabs with cornstarch and fry for 3-4 minutes per side. Toss with seasonings.
Salt and Pepper fish – try the technique with flaky white fish like tilapia, cod, or snapper. Cut fish into pieces, coat with cornstarch, and fry for 2-3 minutes until golden brown and crispy.
Let your taste preferences and ingredients on hand guide you. The crisp exterior with intense aromatic flavors will work with any seafood.
Make-Ahead Tips
For convenience, prep parts of this recipe in advance:
Toast the spices up to 3 days ahead. Place in an airtight container before use.
Chop all the aromatics earlier in the day or the day before. Store in the fridge.
Cook the rice and prep any sides a day ahead.
With these components done beforehand, you can quickly fry the shrimp before serving.
Essential Equipment
Having the right kitchen tools helps make this recipe a breeze:
To finely ground the toasted spices, use a mortar & pestle or a spice grinder
Large, heavy skillet or wok – For quick, even frying.
Deep-frying thermometer – Helps maintain oil temperature between 350-375°F.
Metal strainer or slotted spoon – To remove shrimp from oil.
Prep bowls – For dredging shrimp in cornstarch and prepping aromatics.
With the right equipment, you'll gain confidence frying up restaurant-perfect shrimp at home.
Safety Tips for Deep Frying
When deep frying at home, keep these safety tips in mind:
Use a heavy, deep pan to minimize oil splatter.
Fill the pan no more than halfway with oil to allow bubbly space.
Keep the pan handle turned away from the stove's edge.
Heat oil slowly and let it reach frying temperature before adding food.
Carefully add food away from you to avoid splashes.
After frying, let oil cool completely before disposing.
Follow these precautions to keep your stovetop frying safe and mess-free.
Make It a Chinese Feast
Serve up these other popular Chinese dishes for a full-on homemade Chinese feast:
Vegetable Fried Rice
Stir-fry rice with egg, peas, carrots, and soy sauce for a fast and easy crowd-pleaser.
Vegetable Potstickers
Pan-fried dumplings filled with cabbage, mushrooms, and tofu are fun to eat and make.
Beef with Broccoli
This classic takeout dish is healthy and tasty when made at home.
With these varied dishes joining the salt and pepper shrimp, you'll feel like you're dining at your favorite Chinese restaurant!
Spice Up Your Menu
Offer your family or guests an exciting new flavor experience with this Chinese Salt and Pepper Shrimp. It's sure to become a new favorite, crunchy, spicy, and full of aromatic ginger and garlic flavor. Dip your spoon in and enjoy a taste of authentic Chinese cuisine.