Chicken chow mein is a classic Chinese-American dish that has been a takeout favorite for generations. The combination of tender noodles, protein, crisp veggies, and savory sauce is hard to resist. But did you know you can easily make restaurant-quality chow mein at home?
This easy chicken chow mein recipe will give you the flavor you crave without the high price tag. Follow these simple steps and tips to wow your family with chow mein they'll request repeatedly.
Gather Chow Mein Ingredients
To start, you'll need:
Noodles: 6 oz dry chow mein or lo mein noodles, ramen noodles, or spaghetti. In the Asian department of most supermarkets, you may find chow mein and lo mein noodles. Ramen noodles also work well and are easy to find. Regular spaghetti makes a good neutral-flavored noodle, too.
Protein: 1 lb boneless skinless chicken breasts, cut into 1/2-inch strips. Chicken is the classic protein, but shrimp, beef, pork, or tofu also work well. Uniform: Cut the protein into same-size pieces for quick, even cooking.
Vegetables:
1 cup shredded cabbage. Green or purple cabbage both work. The long shreds mix nicely with the noodles.
1 large carrot, cut into matchsticks. The thin slices cook quickly.
4 scallions, cut into 1-inch pieces. Use both the white and green parts.
1 cup bean sprouts. These add crunch at the end.
Sauce:
3 cloves garlic, minced
1 Tbsp minced ginger
1/4 cup soy sauce. Use regular or low-sodium.
2 Tbsp oyster sauce to provide a rich umami flavor
1 Tbsp sesame oil
1 Tbsp brown sugar
1 tsp cornstarch makes the sauce thicker
1/4 cup chicken broth
Cooking oil: Peanut, vegetable, or canola oil. Peanut oil is traditional, but any neutral oil works.
Seasonings: Salt and pepper
Equipment: Wok or large skillet. A wok is ideal, but a 12-inch skillet works too.
Prepare the Ingredients
Cook the noodles according to package directions. To stop the cooking, drain the food and rinse it with cold water. Set aside.
Cut the chicken and vegetables into uniform bite-size pieces so they will cook at the same rate. Strips, slices, and matchsticks are best.
The sauce ingredients should be combined in a small bowl and thoroughly blended with a whisk. Set aside.
Arrange all ingredients within easy reach of the stove for quick cooking. Mise en place is key for stir-fries.
Sear the Chicken
1 Tbsp of oil should shimmer after being heated on high in a wok or big skillet.
To sear the outside, add the chicken in a single layer and fry it untouched for 1 minute.
For an additional 2-3 minutes, or until the chicken is just about cooked through and the outside is gently browned, continue cooking while stirring occasionally.
Place the chicken on a platter and reserve.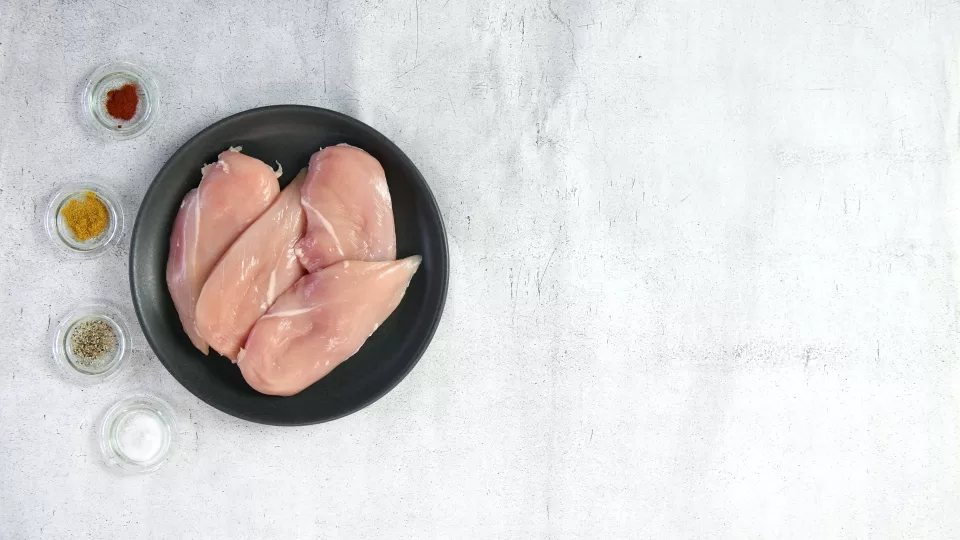 Cook the Vegetables
Add 2 tsp more oil to the hot pan.
Add the cabbage, carrot, and white parts of the scallions. 2 minutes of stir-frying is all it takes for the food to start to soften.
Add the bean sprouts and green parts of the scallions and stir for 1 minute more until the sprouts wilt.
Place the chicken on a plate and add the vegetables.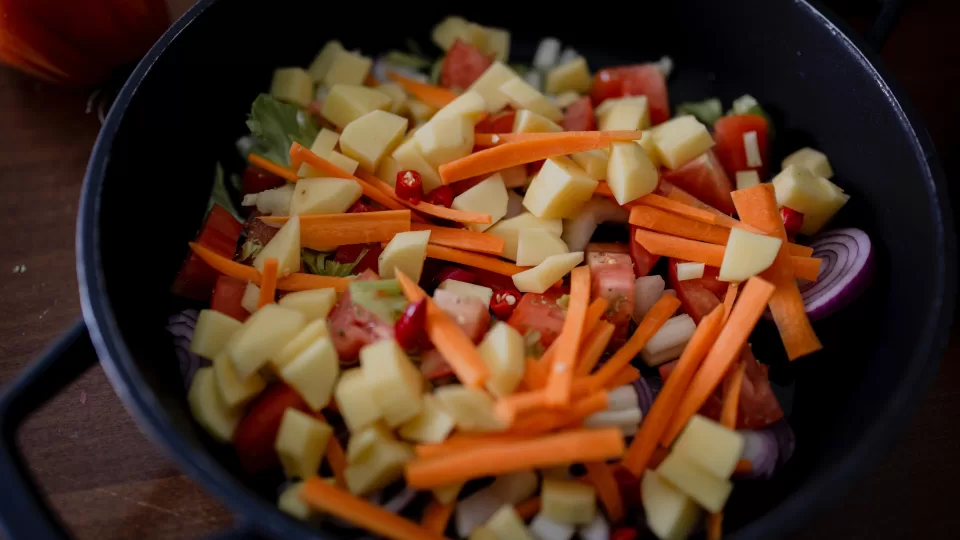 Finish the Chow Mein
Add 1 tsp more oil if needed.
Stir-fry the noodles for 1 minute to fully reheat.
Push noodles up the side of the pan and pour the sauce into the center.
Allow sauce to boil, then mix everything while stir-frying.
Return the chicken and vegetables to the pan.
Stir fry for 1-2 minutes more until heated through.
Add salt and pepper according to preference if needed.
Chow Mein Tips
Follow these tips for restaurant-worthy chow mein every time:
Use a hot pan and work fast to keep noodles from getting soggy. Start with hot oil.
Cut ingredients uniformly for quick, even cooking. Matchstick veggies cook fast.
Make sure your pan is large enough to toss ingredients easily. Don't overcrowd.
Whisk sauce ingredients before adding to prevent cornstarch clumping.
Don't overfill the pan. Cook in batches for better results if needed.
Add a dash of rice vinegar for brightness.
Garnish with chili oil or chopped peanuts.
Cook extra protein to use in fried rice or lettuce wraps.
Customize Your Chow Mein
The possibilities are endless when it comes to add-ins and substitutions: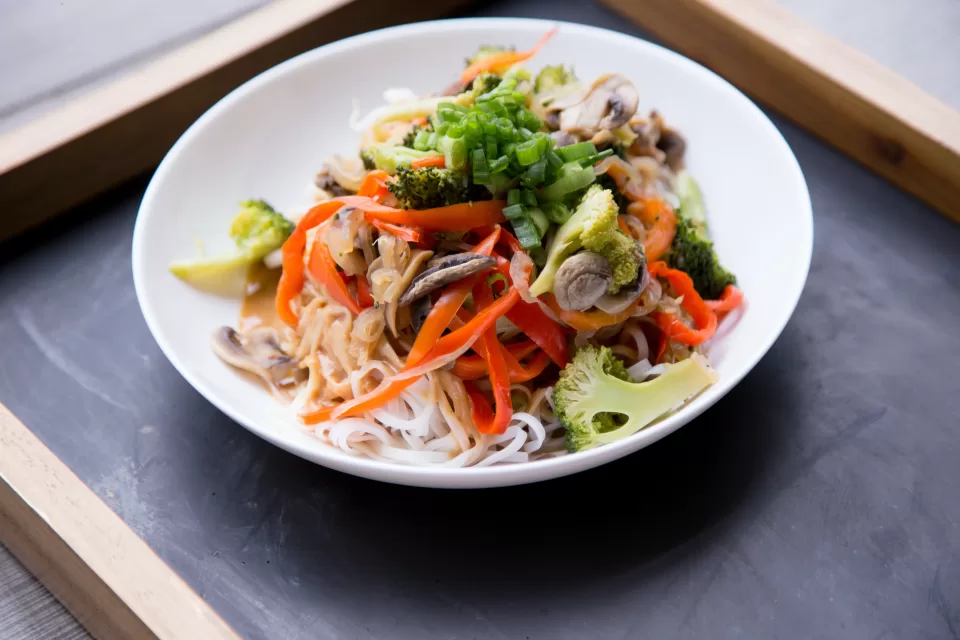 Proteins: shrimp, beef, pork, tofu
Vegetables: broccoli, mushrooms, bell pepper, snap peas, water chestnuts
Noodles: lo mein, ramen, rice noodles, spaghetti
Sauces: oyster sauce, hoisin sauce, plum sauce, chili-garlic sauce
Herbs: basil, cilantro, mint
Crunch: peanuts, cashews, chow mein noodles
Chow Mein Meal Ideas
Chow mein is tasty on its own but also pairs well with:
Fried rice. Make extra protein and veggies to use in fried rice.
Egg rolls. These set the mood as an appetizer.
Wonton or egg drop soup. Light soups balance the hearty noodles.
Steamed greens. Bok choy, broccoli, or snow peas.
Potstickers or gyoza. Pan-fried dumplings are a perfect starter.
Meal prep chow mein ingredients to make fast, customized noodle bowls all week.
Satisfy Your Chow Mein Craving at Home
With just a few fresh ingredients and basic cooking skills, you can enjoy restaurant-worthy chow mein without the price tag. This easy chicken chow mein recipe makes an affordable yet impressive dinner to please family and friends.
So skip the takeout next time a chow mein craving hits. Cook up this classic at home instead. The flavorful noodles are sure to become a regular repeat request!