Chinese broccoli, or gai lan, is a tasty and healthy vegetable for easy and delicious stir fry. This post will outline the necessary steps along with essential ingredients for creating authentic Chinese broccoli stir fry at home.
Selecting and Preparing the Broccoli
The first step is choosing fresh, high-quality Chinese broccoli. When selecting the broccoli, look for firm, bright green stems and leaves without any yellowing or mushy spots. The leaves should look vibrant.
Once you have the broccoli, wash it thoroughly under cold running water to remove any dirt or debris. Soak the broccoli for 5-10 minutes, swishing it around occasionally, then rinse again. This helps get rid of any hidden dirt or critters.
The bottom of the stems should be pruned about 1⁄2 inch away since it can be fibrous. Then, use a knife or vegetable peeler to peel away the outer layer of the bottom 2-3 inches of the stems. The stems cook slower than the leaves, so peeling helps them cook evenly.
Finally, separate the stems from the leaves and slice the stems diagonally into 2-inch-long pieces. The leaves can be left whole or cut into bite-sized pieces.
Gathering Essential Ingredients
To make authentic-tasting Chinese broccoli stir fry, you'll need a few key ingredients:
Oil: Peanut, vegetable, or canola oil. You'll need about 1-2 Tbsp.
Garlic: 4-5 cloves, finely minced. You can also use garlic paste.
Ginger: 1 Tbsp freshly grated ginger or ginger paste.
Seasonings: Soy sauce or tamari, toasted sesame oil, sea salt, white pepper.
Oyster sauce: 2-3 Tbsp adds delicious umami flavor. The mushroom sauce can substitute for a vegetarian diet.
Optional flavor boosts: Rice wine, chili flakes or sambal, crushed red pepper.
Cookware Needed
To best replicate the Chinese restaurant wok hay flavor, you'll want: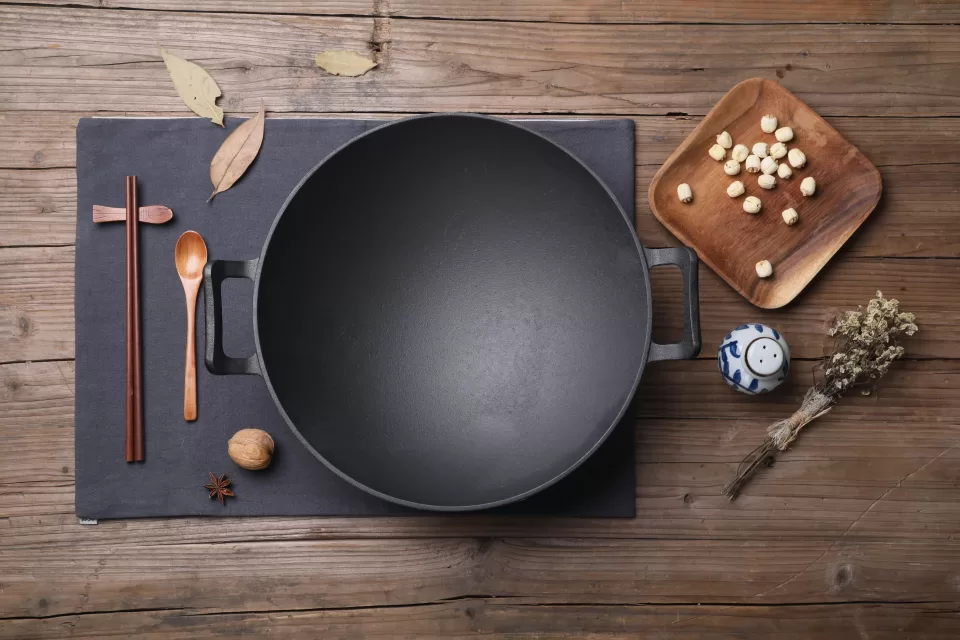 Wok or large skillet: Preferably carbon steel or cast iron. Nonstick works, too.
Spatula: A metal wok spatula to toss and stir ingredients.
Tongs: Helps toss and turn ingredients.
Lid or plate: You'll need a lid or inverted plate to cover the wok when steaming.
Prep bowls: Small bowls for separating ingredients and mixing sauce.
Step-by-Step Cooking Instructions
Follow these steps to stir-fry Chinese broccoli like a pro:
Heat oil in a wok: Heat the wok over high heat until smoking. Swirl in 1 Tbsp oil and coat sides.
Cook garlic & ginger: Add garlic and ginger and cook 15 seconds until fragrant.
Add broccoli stems: Add stems and stir fry for 1 minute until bright green.
Add broccoli leaves: Add leaves and stir fry for 30 seconds until just wilted.
Make the seasoned sauce: Mix oyster sauce, soy sauce, sesame oil, and other seasonings in a bowl.
Pour sauce over broccoli: Pour sauce into the center of the wok. Toss to evenly coat broccoli.
Steam broccoli: Pile broccoli into the mound in the center of the wok. Cover the wok for 1-2 minutes to steam.
Sear broccoli: Remove lid and toss broccoli against super hot wok sides to sear.
Finish with garnishes: Turn off the heat. Garnish with extra sesame oil and sliced scallions.
Serve immediately: Spoon broccoli, stir fry over steamed rice, and enjoy!
Flavor Variations to Try
Once you master the basic stir fry technique, you can give this classic Chinese side dish your spin: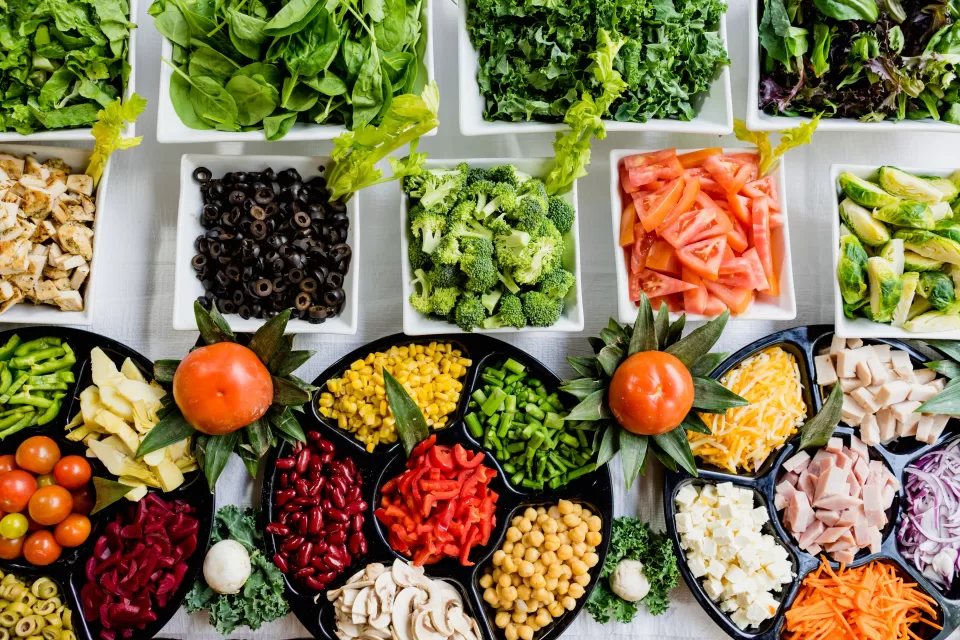 Add minced fresh chili peppers for a spicy kick
Stir in matchstick carrots or shredded cabbage
Toss in cubed tofu or cooked chicken
Finish with chopped peanuts, cashews or sesame seeds
Garnish with cilantro, Thai basil or mint leaves
Splash with rice vinegar or lime juice before serving
Swap oyster sauce for hoisin or sweet chili sauce
So experiment and have fun turning this vegetable side into your signature dish!
Tips for the Best Texture & Flavor
Follow these pro tips as you stir fry:
Thinly slice broccoli stems to ensure quick cooking
Don't overcook leaves; cook just until wilted
Use a hot wok and sear broccoli for wok hay aroma
Add sauce right before serving to keep broccoli crisp
Adjust seasoning to balance sweet, salty, and spicy flavors
Toss with tongs and a wok spatula to evenly coat broccoli
Add a pinch of sugar to balance any bitter notes from broccoli
Splash a little stock or water if broccoli looks dry while cooking
Health Benefits of Chinese Broccoli
Beyond being delicious, Chinese broccoli boasts an impressive nutritional profile. It is:
Low in calories – only 30 calories per cooked cup
High in vitamin C – more than 100% of your daily needs
High in vitamin A – important for eye and skin health
High in vitamin K – helps blood clotting and bone health
High in fiber – promotes healthy digestion and heart health
Rich in antioxidants – helps combat disease and inflammation
So enjoy this tasty stir fry, knowing you're doing your body good with every bite! It makes for a quick, healthy, and satisfying meatless weekday meal.
Serving Suggestions and Pairings
Chinese broccoli stir fry makes the perfect accompaniment to:
Steamed jasmine or brown rice
Garlic noodles or lo mein
Fried rice or rice bowls
Grilled or pan-seared fish or tofu
Chicken, beef, or vegetable curry
For a complete meal, serve the broccoli stir fry alongside rice and your choice of protein. It also packs a flavor punch when stuffed into dumplings or spring rolls.
For a maximum of four days, leftovers can be kept in the refrigerator. The broccoli holds up well and tastes great from the fridge or reheated.
Make Restaurant-Quality Stir Fry at Home
With fresh ingredients and these simple steps, you can easily make restaurant-quality Chinese broccoli stir fry at home. Impress your family with this tasty, healthy veggie side.
Once you get the basic method down, vary the ingredients to put your spin on this flavorful stir fry. Serve it alongside rice or noodles and proteins of your choice for fast, fresh weekday meals.
So grab some Chinese broccoli on your next trip to the Asian market and whip up this easy yet impressive veggie side dish!
Frequently Asked Questions
What is Chinese broccoli?
Chinese broccoli, also called gai lan or kai lan, is a leafy green vegetable with thick stems and leaves. It has a slightly bitter, earthy flavor. It's commonly used in Chinese stir-fries.
Can I substitute regular broccoli?
Regular broccoli has a different texture and flavor than Chinese broccoli. For best results, try to find Chinese broccoli at an Asian grocer. But in a pinch, broccolini or broccoli rabe can be in. Just reduce cooking time.
Does Chinese broccoli stir fry reheat well?
Yes! The broccoli holds up nicely for leftovers. Refrigerate leftovers for up to 4 days. Reheat in the microwave or on the stovetop over medium heat, adding a splash of water to prevent drying out.
What's the best oil for stir-frying?
Opt for a high smoke point oil like peanut, vegetable, avocado, or grapeseed oil. This allows you to stir fry over high heat without the oil burning. Avoid olive oil, which can smoke too quickly.
Can I make this recipe gluten-free?
To prevent gluten, you can make simple substitutions. Replace soy sauce with tamari, rice wine vinegar with rice wine, and ensure your oyster sauce is gluten-free. Use cornstarch as a thickener rather than flour.