Are you looking to add a little kick to your next meal? This easy-to-make homemade hot and sour soup recipe is full of flavor and will keep you warm on winter nights. Keep reading for tips on preparing the perfect bowl of this Chinese soup favorite.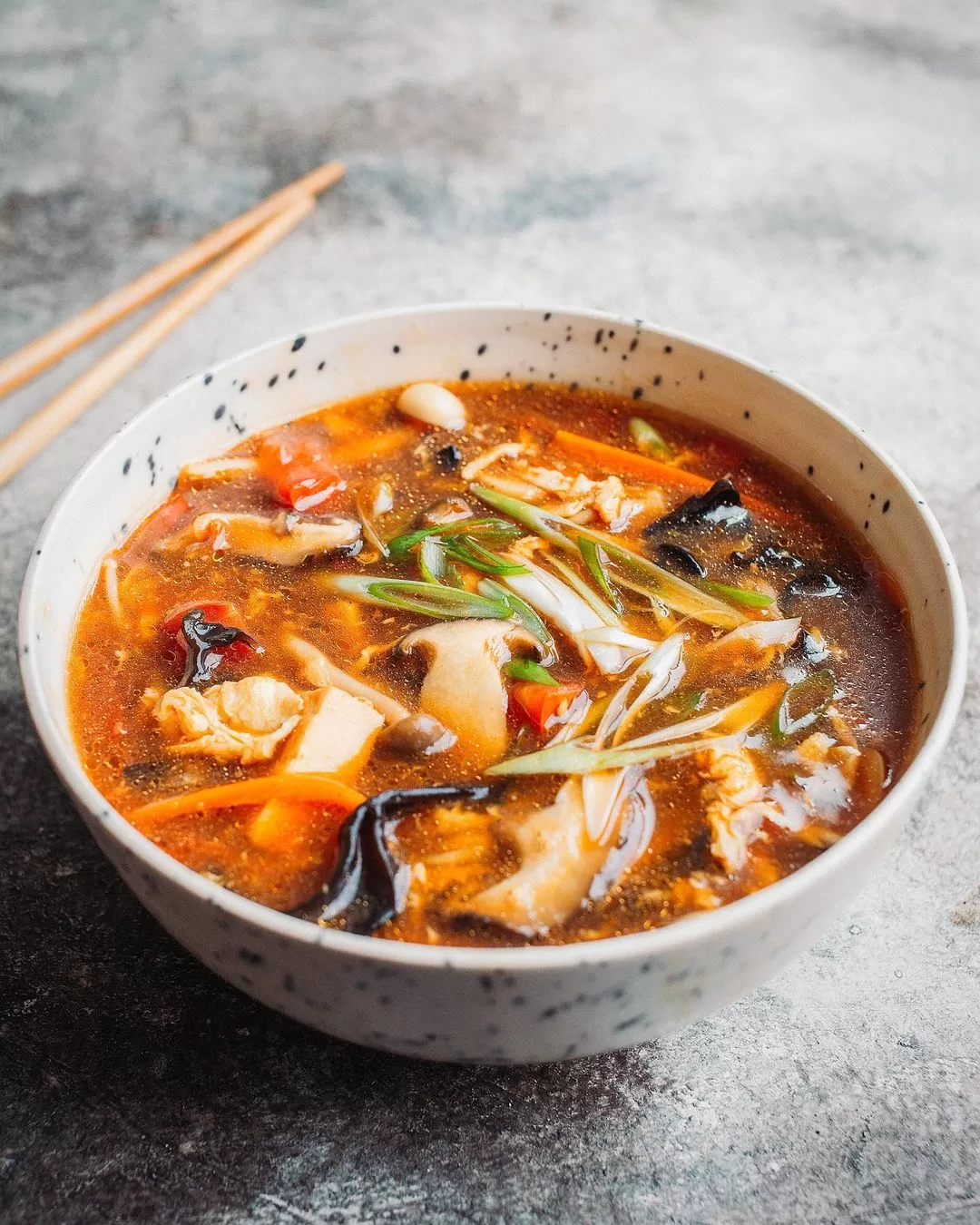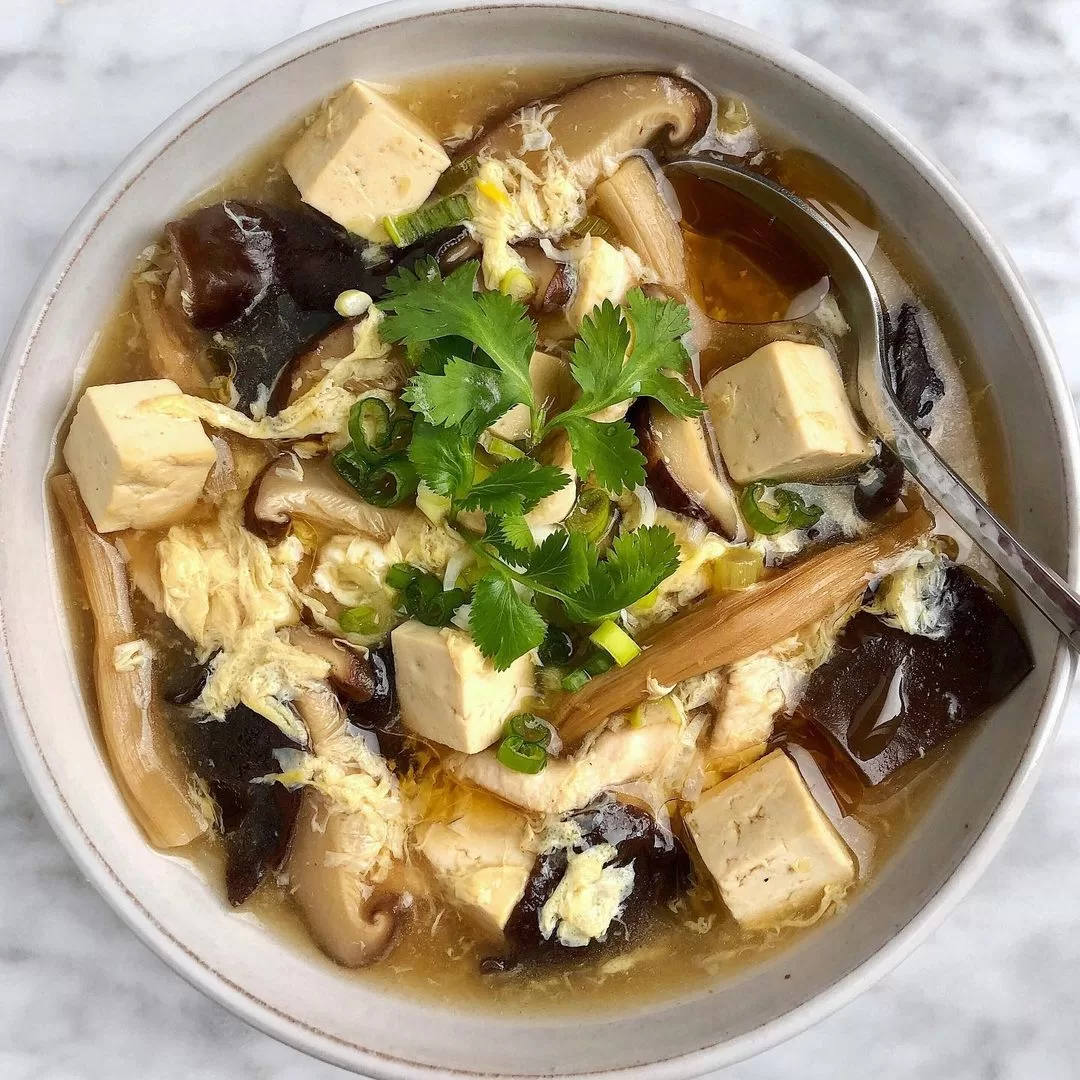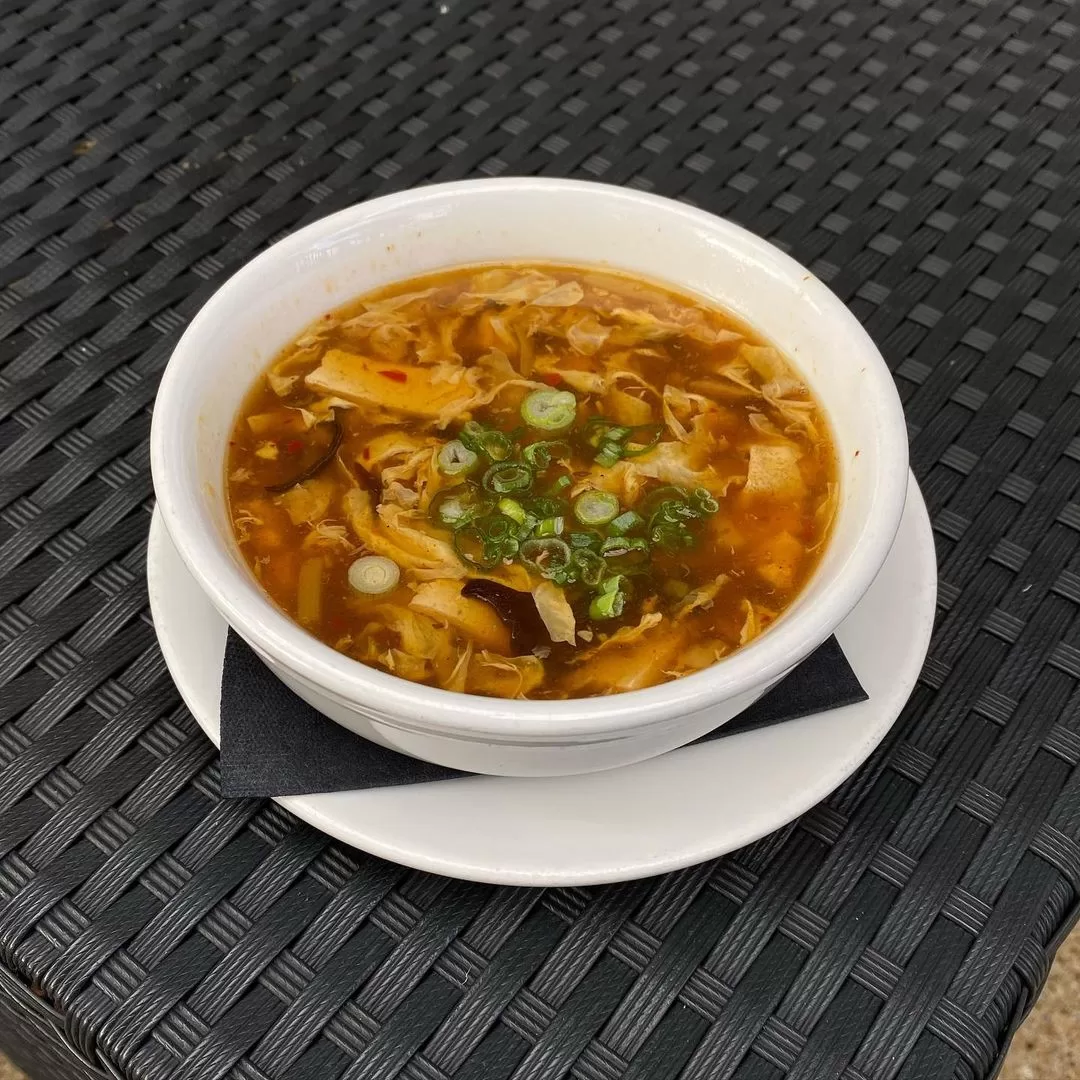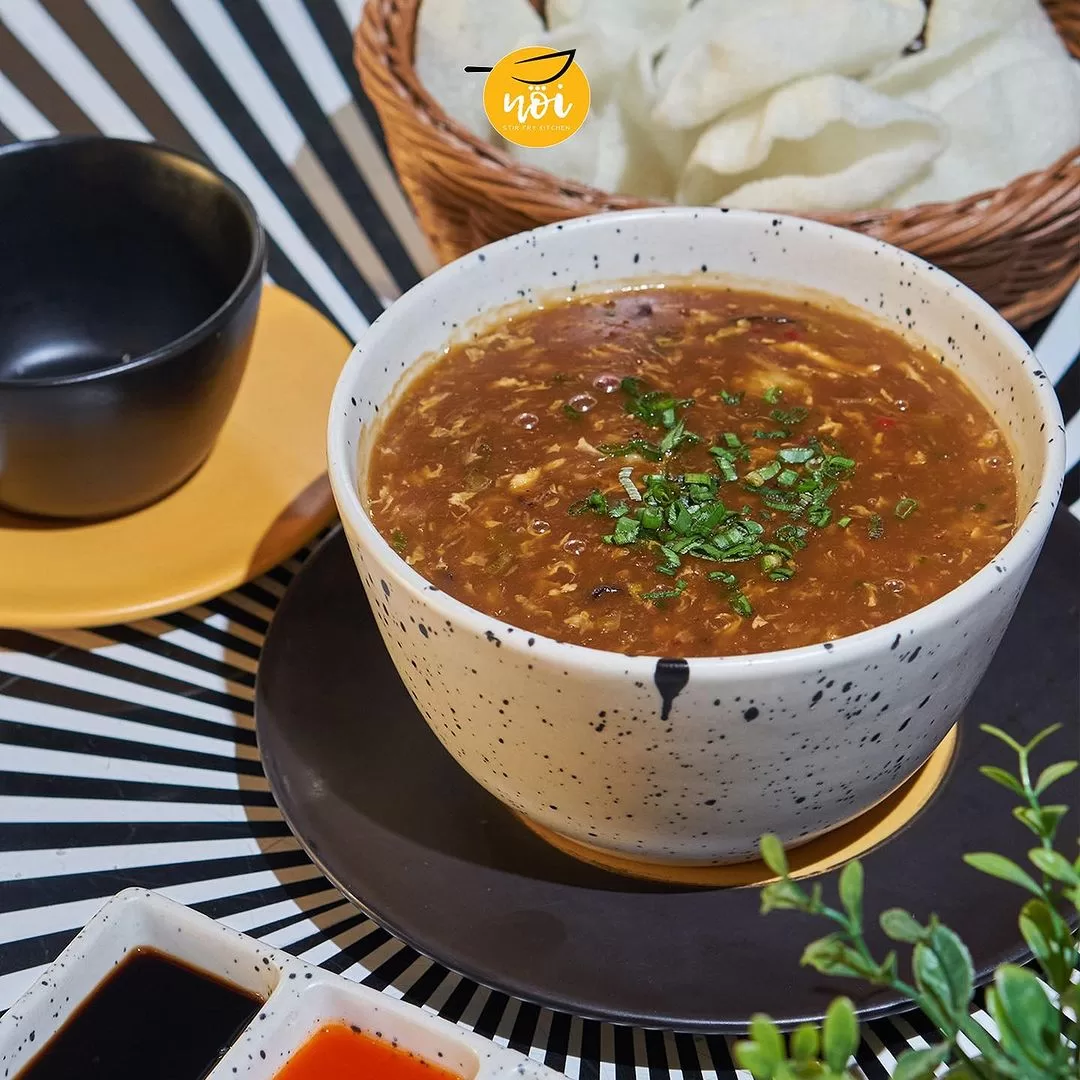 Gather The Essential Hot and Sour Soup Ingredients
The great thing about hot and sour soup is that you likely have most if not all, of the ingredients already in your pantry and fridge. Here's what you'll need:
8 cups chicken or vegetable broth
1/2 pound boneless, skinless chicken breasts
8 ounces fresh shiitake mushrooms
5 ounces soft or firm Tofu
3 tablespoons soy sauce
3 tablespoons rice vinegar or white vinegar
1-2 tablespoons chili garlic sauce
1 tablespoon grated fresh ginger
2 teaspoons white pepper
3 tablespoons cornstarch
3 eggs, beaten
4 scallions, thinly sliced
Toasted sesame oil for serving
Step 1: Prepare the Mushrooms, Tofu, and Chicken
Before heating the broth, you'll want to prepare a few ingredients:
Slice the mushrooms after removing the stems.
Drain the Tofu and cut it into small 1/2-inch cubes.
Cut the chicken into 1/2-inch cubes.
This preparation ensures everything cooks quickly once added to the broth.
Step 2: Simmer the Broth and Seasonings
Add the broth, soy sauce, vinegar, chili garlic sauce, ginger, and white pepper to a large pot. Bring to a simmer over medium-high heat.
Reduce the heat and let the ingredients boil for five minutes to let the flavors blend.
Step 3: Thicken It Up With Cornstarch
In a small dish, whisk the cornstarch with 2 tablespoons of cool water.
Once the broth is simmering, slowly stir in the cornstarch mixture. Continue simmering for 2-3 minutes until it reaches your desired thickness.
Step 4: Stir in the Remaining Ingredients
Next, stir in the mushrooms, Tofu, and chicken. Let cook for 3-4 minutes until the chicken is cooked through.
Give the eggs a quick whisk or blend. While stirring the soup, slowly drizzle in the eggs. This will create lovely egg ribbons.
Finally, remove from heat and stir in the scallions.
Step 5: Season and Serve Your Hot and Sour Soup
Taste the soup and season it with soy sauce, vinegar, or white pepper if desired.
Ladle the hot soup into bowls. Add more sliced scallions and a sprinkle of sesame oil to complete the dish.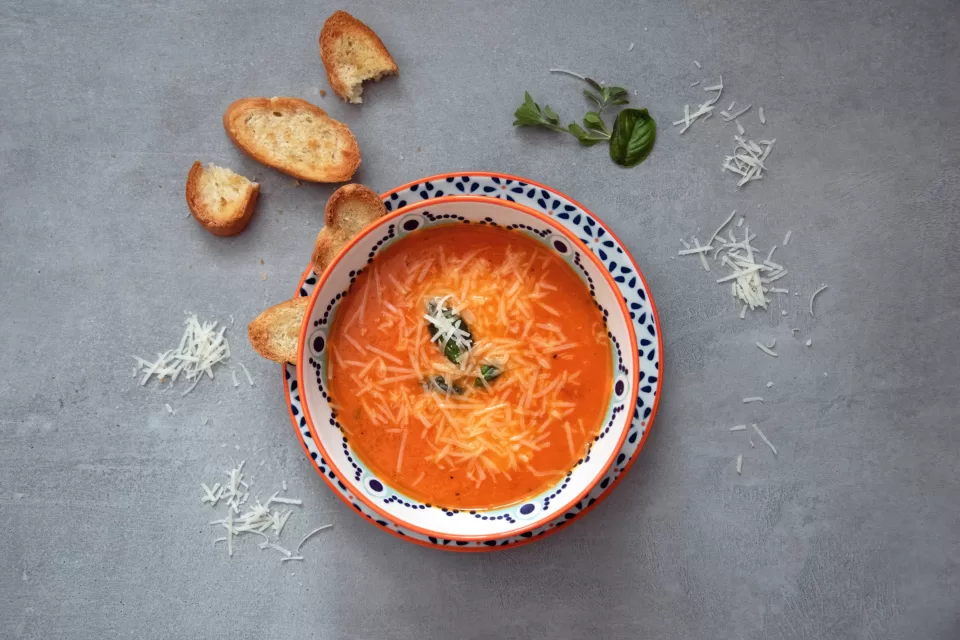 This soup is also delicious and served over steamed rice.
The Health Benefits of Homemade Hot and Sour Soup
Whipping up a batch of hot and sour soup at home provides some great health perks, including:
It's customizable to your dietary needs – easily make it vegetarian, vegan, low-carb, etc.
Packed with immune-boosting ingredients like ginger, mushrooms, and veggies.
Warms and soothes sore throats with its heat and broth.
Hydrating and nourishing when you're feeling under the weather.
Provides probiotics from fermented Tofu.
Filling and low-calorie if eating as a meal.
Anti-inflammatory properties from ginger and turmeric.
Fiber, vitamins, and minerals from the vegetables.
Lean protein source when made with chicken or Tofu.
Satisfy your cravings for this Chinese takeout favorite while also boosting your health by making your homemade version!
Craving More Asian Flavors? Try These Recipes
Made a big batch of hot and sour soup? Round out your Asian-inspired meal with these flavorful recipes:
Pork Potstickers
These Chinese dumplings are first pan-fried until golden brown before getting steamed through. They're stuffed with savory pork and napa cabbage filling. Serve as an appetizer or main dish.
Chicken Stir Fry
This quick stir fry is a healthy one-pan dinner option ready in under 30 minutes. Serve it over rice and add lots of vegetables.
Vegetable Fried Rice
Put those leftover rice grains in this vegetable-packed fried rice: eggs, green onions, peas, carrots, and more. Round it out.
Beef and Broccoli
Tender slices of beef and vibrant broccoli florets smothered in a flavorful brown sauce – a takeout classic made easy!
More Tips for Making Restaurant Worthy Hot and Sour Soup
Follow these tips and tricks for hot and sour soup that rivals your local Chinese restaurant:
For the most authentic flavor, use dried shiitake and wood ear mushrooms. Soak them first to rehydrate.
Add bamboo shoots for extra crunch and texture. Find them canned in the Asian foods aisle.
For spice lovers, add a minced Thai chili or serrano pepper.
Substitute Tofu with cooked shrimp or extra chicken for more protein.
Garnish bowls with chopped cilantro or Thai basil.
For the classic restaurant presentation, ladle soup over rice noodles.
Add a spoonful of chili oil on top for extra heat.
You may make a vegetarian variation by skipping the chicken and substituting vegetable broth.
Frequently Asked Questions
What key ingredients are needed for hot and sour soup?
The main ingredients needed to make authentic hot and sour soup are chicken or vegetable broth, dried shiitake mushrooms, Tofu, bamboo shoots, rice vinegar, soy sauce, chili garlic sauce, sesame oil, white pepper, eggs, and green onions.
Can I make it vegetarian?
You can easily make a delicious vegetarian hot and sour soup. Use vegetable broth instead of chicken broth. Omit the bamboo shoots if you want to make it vegan. Add extra Tofu, mushrooms, carrots, spinach, or cabbage to bulk it up.
What's the best way to get the egg "ribbons"?
Lightly beat 2-3 eggs in a small bowl. While stirring the simmering soup, slowly pour in the eggs from high up. The eggs will cook into lovely silky ribbons as they hit the hot broth. Gently stir after adding them.
My hot and sour soup came out too thin. How can I thicken it up?
This is an easy fix! Mix 1-2 tablespoons of cornstarch and 2 tablespoons of cold water in a small bowl until thoroughly combined. Slowly stir this slurry into the simmering soup until it reaches your desired thickness. 
What are good add-ins for hot and sour soup?
Some delicious add-ins are:
– Cooked chicken, pork, shrimp or beef
– Extra vegetables like mushrooms, bamboo shoots, spinach, green beans or bell peppers 
– Fresh ginger, chili peppers, or lemongrass for extra flavor
– Rice noodles or cooked rice
– Adding some drops of chili oil or toasted sesame oil
– Cilantro, basil, scallions or lime wedges for garnish