Want to enjoy life to its fullest by travelling the world and have fun? Why not visit Taiwan — a nation in East Asia and officially the Republic of China.
Known to be traditional and conservative when it comes to culture, Taiwan is also an amazing island with the best nightlife. And when you talk about nightlife, this is not only limited to eating your favorite meal or food in a bar or a restaurant, but drinking your favorite Taiwanese alcoholic drinks such as whisky, beer, or wines that are made from different ingredients like fruits and grains.
What Is An Alcoholic Beverage
Alcoholic beverage is any fermented drinks such as wine, beer, and distilled spirits. These drinks usually contain intoxicating agent like ethyl alcohol or ethanol.
Alcoholic drinks are sub-divided into types. These are the following:
Fermented beverages
distilled beverages or spirits
fortified beverages or wines
liqueurs and creams
In this article, we will introduce you to some of the best alcoholic drinks in Taiwan. Scroll down and read further.
Different Taiwanese Alcoholic Drinks
Though the alcohol consumption in Taiwan is not that high compared to other countries, Taiwan still has a variety of alcoholic drinks most people would want to try because of their distinct and unique tastes.
Here are the most alcoholic drinks locals and tourists have been drinking in Taiwan: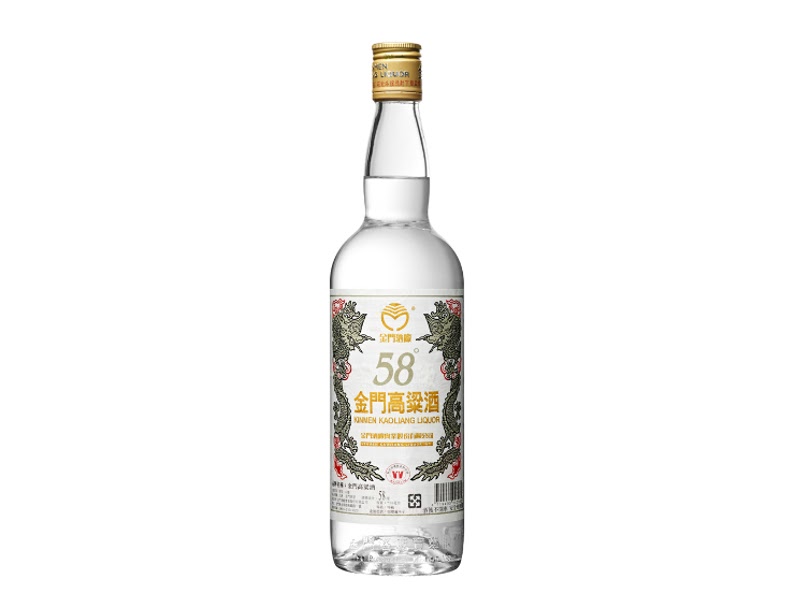 Kaoliang
Kaoliang is the most popular alcoholic drink in Taiwan. Also known as Gaoliang or Sorghum liquor, this strong distilled Chinese origin liquor is made from fermented sorghum, a type of grain. Kaoliang is native to Dazhigu, located at the east of Tianjin, and first appeared in the Ming Dynasty.
Kaoliang usually has alcohol content between 38 and 63 percent by volume, and the world's highest alcohol content of this drink at present is up to 92 percent which is manufactured by Chyi Leh Wei Distillery.
There are various Kaoliang brands available in the market. One of which is Kinmen brand, the most famous Kaoliang brand in Taiwan. It has a pure, smooth, and finely sweet flavor. To enjoy the authentic flavor of Kinmen, it is best to drink this liquor straight.
---
Taiwan Beer
Taiwan Beer is known to be the best- selling beer in Taiwan. It is a large-market beer manufactured by Taiwan Tobacco and Liquor Corporation (TTL).
There are varieties of Taiwan beer brand produced. The Original beer, Gold Medal beer, and Draft beer brews , and Mine Amber and Mine Dark malts.
The Original brew is usually sold in brown bottles and white cans. The Gold Medal brew is sold in green cans and bottles. Draft beer is normally stored in a cask or a keg. These beers are available in Taiwan's grocery and convenience stores, while Draft is often available in most bars and restaurants in the country.
The latest brews that were introduced in 2012 have tropical flavors or mango and pineapple. These beers have sweeter flavour with 2.8 percent alcohol content. The following year, two new flavors were added, the grape and orange. These Taiwan beers are available in both can and bottle.
The Taiwan beer is known for its distinct flavor due to the addition of the locally produced Formosa rice (ponlai rice) throughout the fermentation process. This kind of liquor is usually filtered and pasteurized. Typically served cold with Taiwanese cuisine like sushi and sashimi.
---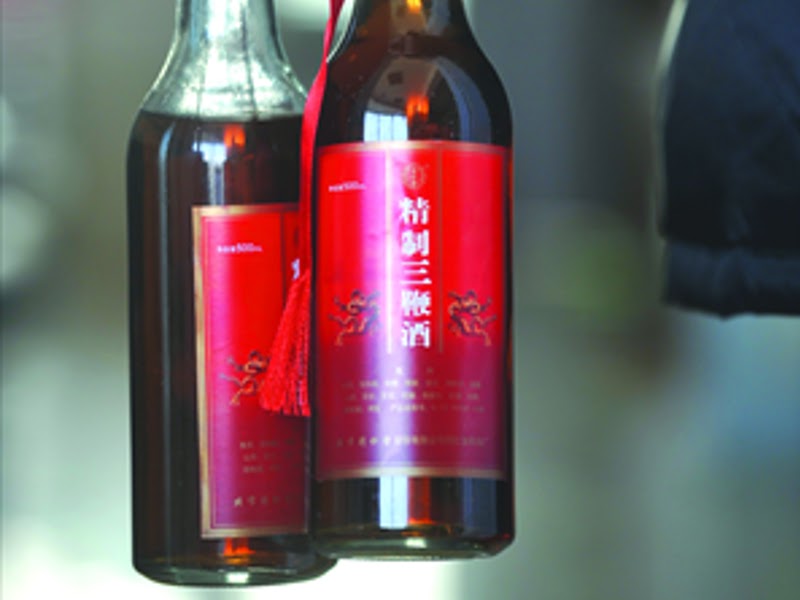 Yaojiu (Medicinal Spirits Liquor)
Yaojiu is known to be an alcohol-drug combo, and is also the most-drank liquor in the country. According to history, Yaojiu was first used in the Shang Dynasty.
Older generations of Taiwanese people believed that this brew was produced for medicinal purposes. It is made by stewing different ingredients from traditional medicine into grain alcohol or rice wine. These ingredients have different functions and are believed to be good for health.
---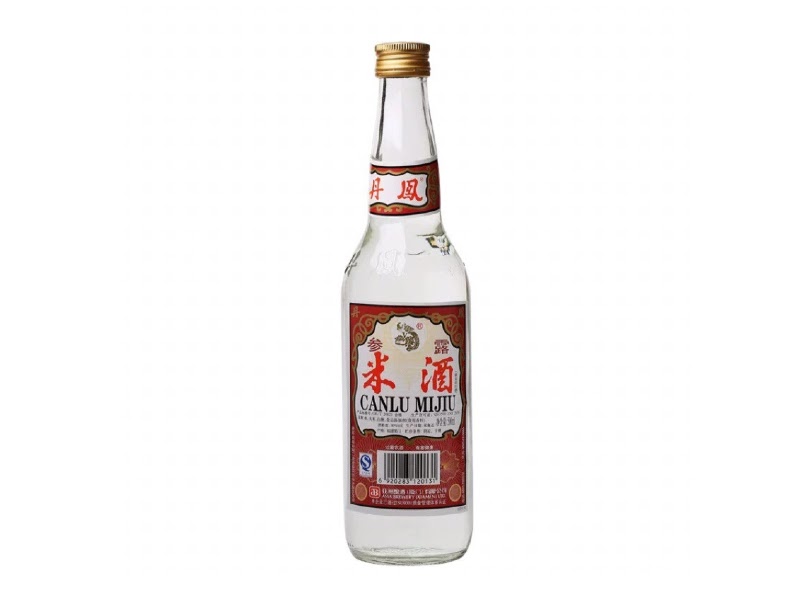 Mijiu (rice wine)
Mijiu is a traditional Chinese rice wine produced from glutinous rice. It has a clear appearance, and a balanced sweetness and acidity flavor. It contains 15 to 20 percent alcohol content. Mijiu can be purchased at any grocery stores, supermarket, or convenience store in the country.
Mijiu is best consumed when warm. Aside from being one of the favorite drinks in Taiwan island, mijiu is also used in cooking. But most cooking mijiu have lower alcohol content and are of lower quality. This rice wine is commonly used in Jiuning, a dish consisting of rice particles, glutinous rice balls, and rice wine.
Desserts that use Mijiu:
rice wine with brown sugar
eggs spoiled in rice wine
sweet soup balls
---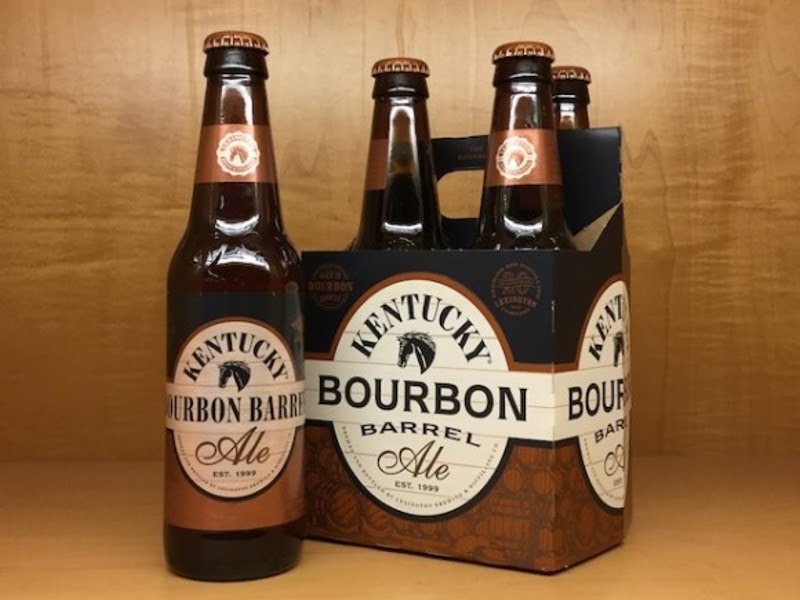 Bourbon Barrel-Aged Imperial Red Ale (Craft Beer)
Bourbon Barrel-Aged Imperial Red Ale is a craft beer manufactured by Jim & Dad's Brewing company, and among the best craft beers in Taiwan. This small brewery is famous not only with Taiwan locals but also with tourists.
Barrel-aged beers have a distinct taste that will definitely tantalize your taste buds. Its ingredients provide a perfect balance of a malt and a tropical fruit. Definitely a delicious craft beer you should try when visiting Taiwan.
---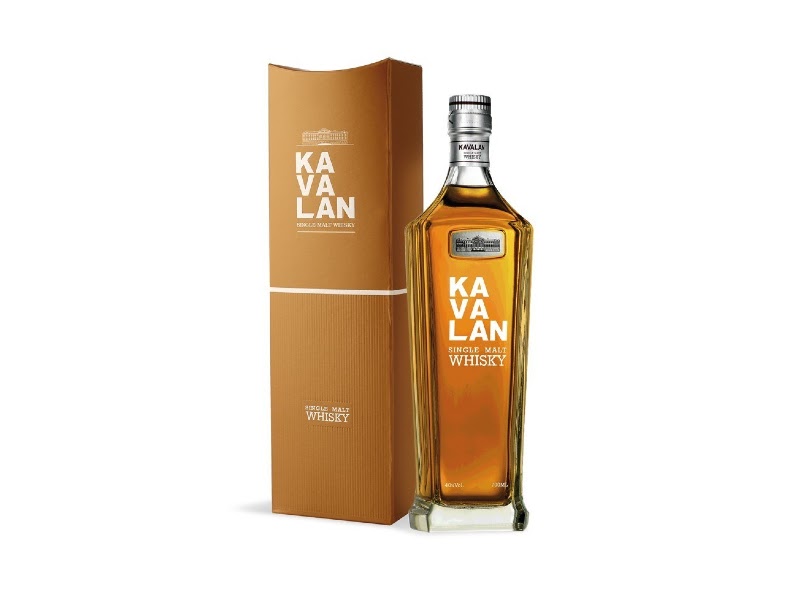 Kavalan (Taiwanese Whisky)
As the name suggests, this whisky is made in Taiwan. There are different popular brands of Taiwanese whiskies you can choose from. These are the Kavalan Single Malt Whisky, Kavalan Sherry Oak, and Kavalan Solist Vinho Barrique. These Kavalan editions are manufactured by the most prominent whisky producer in Taiwan, the Kavalan Distillery.
Most of these Kavalan drinks have floral smells. The Kavalan Whisky editions' tastes are not so sweet nor dry. Kavalan Classic Single Malt Whisky is one of the best whiskies in the world. It has a deep amber appearance with floral, fruity, and vanilla flavor notes.
---
These are just a few of the many interesting alcoholic drinks you must try in Taiwan. Do not limit yourself with a brewed coffee, green tea, or fruit juice at your dinner table while eating in a restaurant or a food shop. Instead, have some whiskey, beer, or wine to turn to booze.
You will definitely enjoy your stay-cation in Taiwan drinking any of these alcoholic drinks that might not be available in your hometown.
And that covers everything about alcoholic drinks in Taiwan. I hope that this article has helped you one way or another. Please show us your support by sharing this post. Thank you for reading!