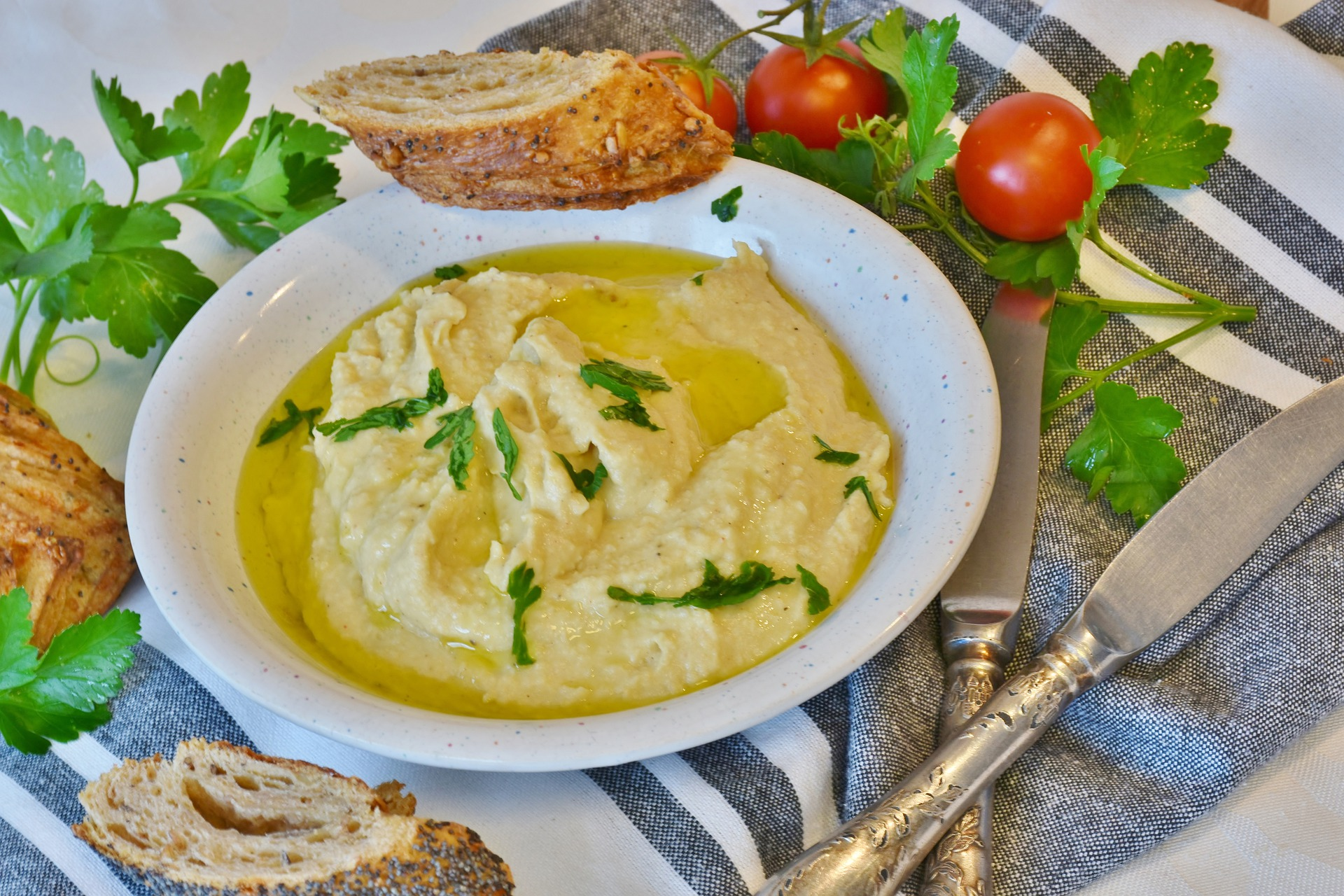 Visiting the middle eastern countries would not be complete without trying their popular dip, the Hummus. This creamy Middle Eastern dip, spread, or savory dish is made from cooked, mashed chickpeas blended with tahini, lemon juice, and garlic. Standard recipe includes some garnish such as olive oil, a few whole chickpeas, parsley, and paprika. In the Middle East, hummus is used as a dip with pita bread.
This dip has a paste-like texture due to the grinding of sesame seeds or tahini that creates a wonderful nutty flavor. However, there are people who are allergic to tahini and that is why it is important that you will know how to make a homemade hummus without tahini. If you want some dip for your pita bread, tortilla chips, salty crackers, or raw vegetables, create a creamy and delicious versatile dip by reading this easy hummus recipe without the sesame seeds or sesame seed paste.
How To Create Hummus Without Tahini
This creamy hummus recipe is intended for people who love the dip from the Middle East but are allergic to sesame seeds or want a healthier hummus recipe. Classic hummus recipe would use 4 tablespoons of tahini per can of garbanzo beans. That would equate to 356 added nutrition calories. Since we are removing the use of sesame seeds, what you will have in the end will be a luscious and filling creamy hummus that has the best of the flavors and texture with lesser calorie content.
For this creamy hummus without tahini recipe that is very easy to make, you will need the following ingredients:
1 (15.5-ounces) can garbanzo beans ( or rinsed and drained canned chickpeas)
1/4 cup extra virgin olive oil
1 tablespoon lemon juice
1 teaspoon cumin
Kosher salt (or regular rock salt to taste)
Pepper (to taste)
Procedures:
Prepare all of the ingredients and blend them together using a food processor until smooth and creamy.
Transfer the mixture to a bowl and serve. 
This one of the versatile recipes for hummus without tahini can be used on pita chips, sandwiches, wraps, falafel, or vegan burgers. You can serve this in a bowl drizzled with a lot of olive oil and a sprinkling of red pepper flakes. For toppings, you can have a variety such as toasted pine nuts, roasted chickpeas, smoked paprika, chives, chopped parsley, or sumac. You can also use any herb that you prefer.
What Other Flavors Can Be Added to Hummus Without Tahini Recipe?
Though you can make your hummus without tahini recipe simple and easy, it won't hurt if you will add a little bit of flavor to entice the overall experience of eating this as a dip or spread. Actually, other recipes from place to place have different tastes and flavors, but it is still the same delicious hummus.
Depending on your preference, you may replace the olive oil with any nut butter, such as almond butter, cashew or peanut butter. This can be beneficial for people who would want something nutty. If you are allergic to nuts, try sunflower butter. Since most of these butters are dense, you will need to add 1 tablespoon of vegetable broth or water at a time until you acquire the desired consistency or texture of the hummus.
Making a hummus without tahini is as easy as counting 1-2-3. All you need to do is to add garbanzo beans, olive oil, lemon juice, garlic, cumin, salt, and a little bit of water to a food processor or blender. If you want to get some kick, try adding 1 teaspoon of garlic powder or 1 clove of roasted garlic.
If you love to eat hummus with herbs and spices, elevate your hummus experience by adding fresh herbs when blending. You can also put some of these herbs as toppings. If you want something eye-catching, like a green hummus without tahini, steam 2 cups of baby spinach leaves in the microwave and add them to the food processor. You can also add 3/4 cup of cilantro leaves and adjust the salt and pepper after you have blended all of the ingredients together. This is a great substitute if you want to eat something healthier and you don't have any fresh or raw veggies.
To add some lively colors into your homemade hummus without tahini, put 8 to 10 rehydrated sun dried tomatoes into the food processor. This will result in a red no-tahini hummus dip. Top it with chopped roasted red peppers and drizzle a generous amount of extra virgin olive oil before using it as a spread for toasted pita bread.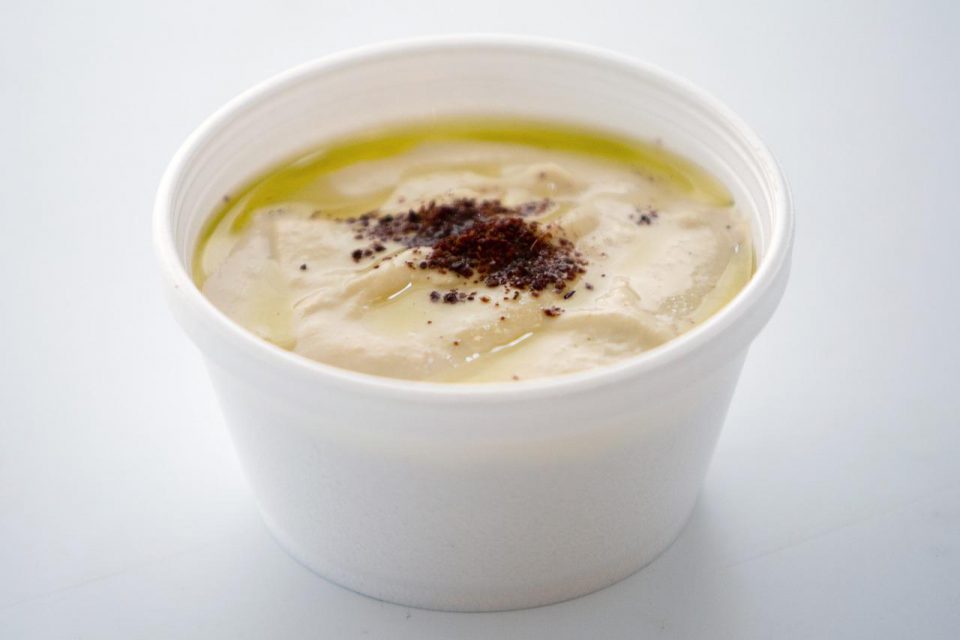 Other Ways To Make A Hummus Without Tahini
If you want other recipes on how to create a hummus without , may it be for your appetizer cuisine or anything you want to incorporate this with, check out this other easy recipe. The ingredients you will be needing are as follows:
Olive oil
Garlic cloves
Chickpea/garbanzo beans (drained and skins removed)
Cumin
Salt (kosher salt or sea salt is recommended)
Lemon
Water
Procedures:
In a small skillet, warm the olive oil over low heat and add the peeled whole garlic cloves.
Simmer for about 3-4 minutes until you'll be able to smell the garlic. This will infuse the flavor of the garlic cloves into the oil. Stir occasionally to avoid burning those garlic cloves.
Remove from the heat to cool and discard the roasted garlic.
Drain and remove the skin of the chickpeas before adding them to the blender or food processor. Drizzle some olive oil and add the cumin, salt and lemon juice. Lime juice can be used as a substitute if you don't have lemon juice.
Start the process by pulsing and add chickpeas until they are coarsely chopped.
Add water a little at a time and start blending at full power until the hummus has a silky, creamy texture.
Adjust the salt and lemon juice according to your preference.
This hummus recipe without tahini can be stored in a fridge. You can definitely freeze hummus in an airtight, freezer-safe container. Just leave some extra space as the frozen hummus will expand.
Hummus can sit for 4 hours at room temperature. If not fully consumed after that time, it should be discarded. If transferred in a sealed container, homemade hummus can last 4-5 days in the fridge.
What Are The Best Foods To Serve With Hummus?
Even without tahini, this hummus recipe is absolutely delicious and tasty, which could be perfect for a snack cuisine. It isn't solely made for just pita bread. Fresh vegetables such as carrots, celery, cucumbers, radish slices, snap peas, cauliflower broccoli would go well and would taste even more delicious if you will eat them with this recipe of hummus without tahini.
You can also pair this hummus recipe with apple slices, or use as a sandwich spread instead of mayo with turkey, lettuce and tomato on whole grain. Toasted English muffin topped with egg will also taste delicious with hummus. If you love avocado toast, use hummus as a substitute.
Summary
Hummus is definitely an all rounder dish that is easy to make and prepare. This versatile dip can be acquired in a short prep time. If you love the delicious flavor of Middle Eastern food, you can't go wrong with this Mediterranean cuisine.
You might also want to explore other food recipes that are inspired by Greek culture. If you do, check out the recipes of Grilled Kofta Kabobs, Tzatziki, Greek Nachos, Greek Chicken Kabobs, Mini Baklava Cups and Whipped Garlic Feta Dip. Thanks for reading!