Craving for milkshake? A glass of delicious milkshake is a wonderful refreshment on hot summer days. We can surely stay cool with this wonderful drink. This is a well-liked summertime beverage, particularly when you are going to the beach.
* If you buy through links on our site, we may earn an affiliate commission. For more details, please visit our Privacy policy page.
On a hot summer day, if you're at home and in the need for a tasty milkshake, you can make a milkshake. Don't worry if you don't have a blender. Making milkshake without a blender is actually very simple to prepare. Making your own milkshake has the advantages of not requiring you to leave the comfort of your home and allowing you to customize the flavor, toppings, and ingredients. The essential ingredients are ice cream (a scoop of vanilla ice cream with chocolate syrup, strawberry ice cream, etc) and milk. You can even put whipped cream, candies or candy bars, or cherry on top if you want.
If you are interested in learning how to make a milkshake without a blender, scroll down and continue reading.
Make Milkshake Without Blender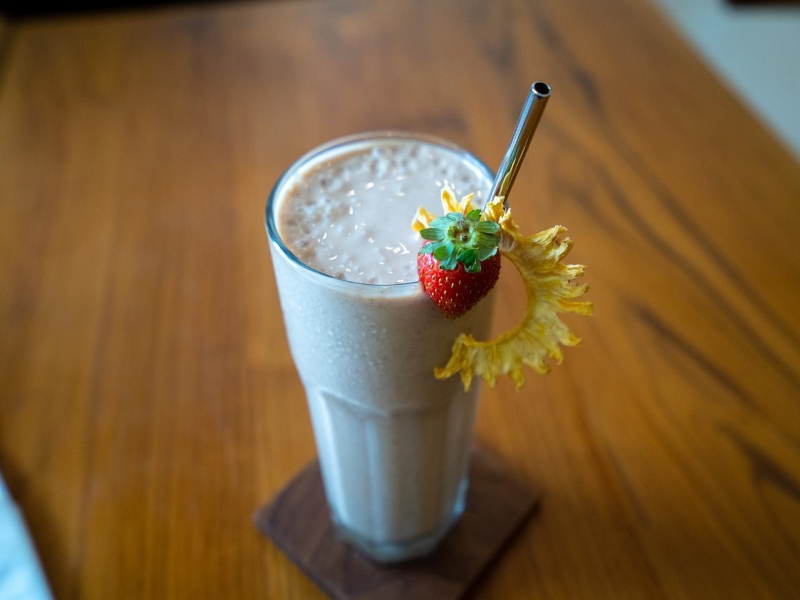 Milkshake
A milkshake, also known as shake, is a sweet drink produced by combining milk, ice cream, and flavorings or sweeteners like butterscotch, caramel sauce, chocolate syrup, fruit syrup, or whole fruit into a thick, sweet, and cool mixture. It really is a delicious summer treat. It can also be produced using a foundation created from non-dairy ingredients, such as soy milk, almond milk, or other types of plant milk. When you buy it in a shop, the blender quickly and thoroughly breaks down the thick ice cream and uniformly blends it with the new milk that has been added to create the thick consistency. To maintain it very cold, additional ice may occasionally be added.
Around the start of the 20th century, milkshakes were introduced in the United States, where they later gained popularity after the invention of electric blenders in the next two decades. As ice cream establishments were a socially acceptable meeting spot for adolescents and milkshakes came to represent teenage innocence, they were a regular component of youth popular culture.
---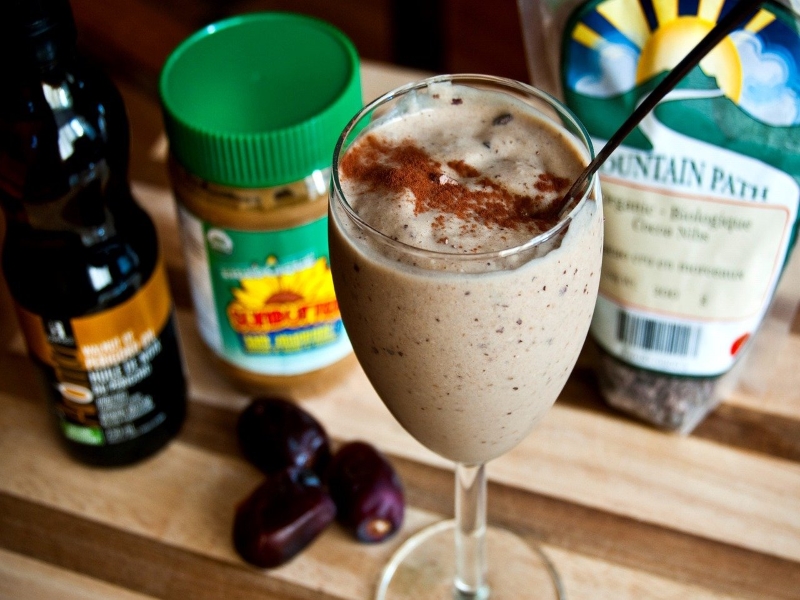 Milkshake Preparation
Usually, a milkshake machine is used to produce the shake at full-service restaurants, ice cream stores, soda fountains, and cafes. A blender is more frequently used at home. Any flavor of ice cream can be used to make milkshakes, however, extra flavorings, such as chocolate syrup, malt syrup, cocoa powder or malted milk powder, are frequently added before mixing.
Many fast food restaurants utilize automatic milkshake machines that freeze and dispense pre-made milkshake mixtures comprised of milk, a sweetening ingredient, and a thickening agent rather than making shakes from the individual ingredients. These machines resemble soft-serve ice cream makers, but they maintain a drinking texture and consistency for the shake.
Ice cream and milk make up a basic milkshake, but mix-ins and toppings offer countless variations. Although using a blender is the most simple and effective method, you may also create milkshakes by hand. Milkshakes can be made with any type of milk, but full-fat milk produces the finest, creamiest texture.
---
Things You Need To Make A Good Milkshake?
Milk
Use full-fat milk for thick, creamy milkshakes, but any milk will do, including plant-based varieties. The greatest option for creaminess when using a plant-based milk is full fat coconut milk.
---
Ice Cream
Any flavor of ice cream will do, although plain tastes like vanilla and chocolate go nicely with a broad range of toppings. Utilizing softened ice cream is the most significant technique because it will enable everything to combine as easily as feasible. Use of ice cream with a high butterfat level is also recommended.
---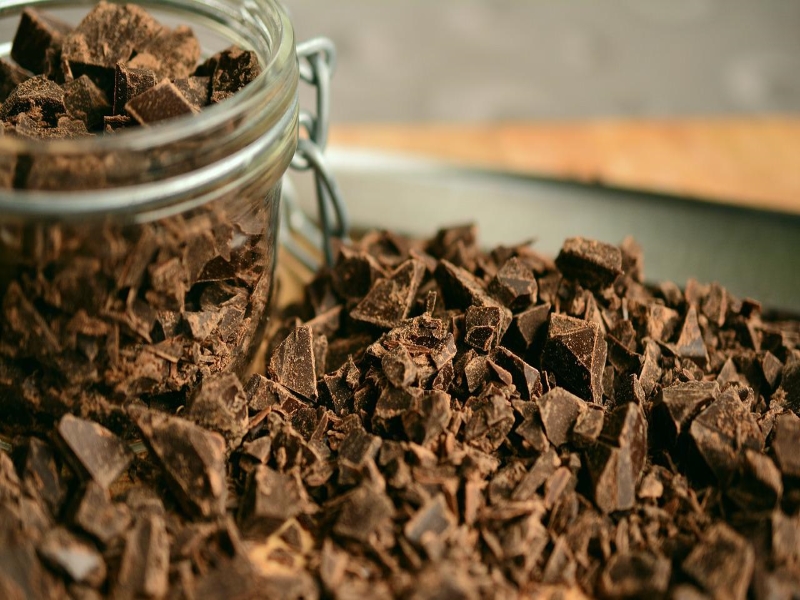 Mix-ins
Chocolate, cookies, almonds, candy bars, frozen or fresh fruits, there are endless options that you can put to your milkshake. You just have to finely chop these into little pieces.
---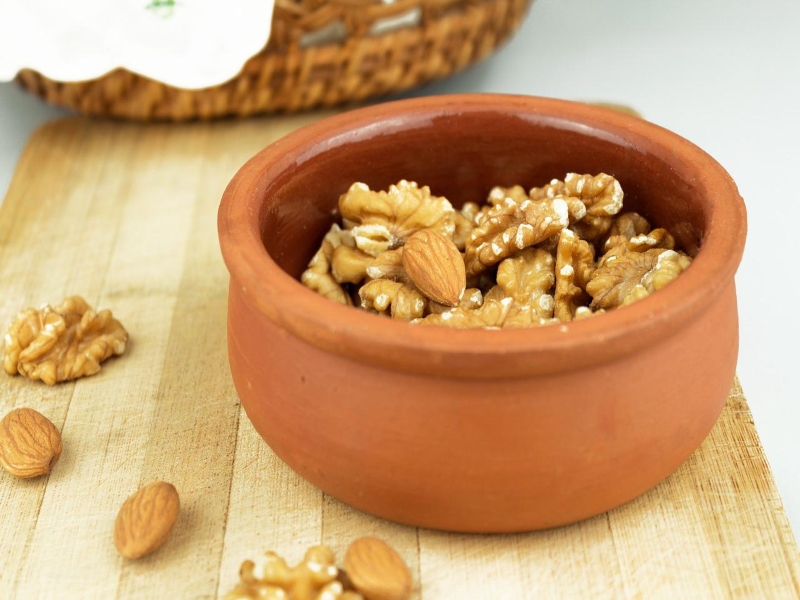 Toppings
Traditional toppings include whipped cream, sprinkles, and a cherry on top, but you can be creative. The best toppings are fresh fruit, chopped nuts, syrups, and cacao nibs. For an exciting and healthful twist, you can even use healthy powders like matcha, turmeric, and blue spirulina.
---
Blender
The smoothest consistency will be achieved using a stand blender or stick blender operating at moderate speeds, but you also have the option to create a milkshake without a blender. You can make a milkshake by hand using a whisk and a large mixing bowl.
---
Easy Milkshake Recipe Without Using A Blender
A blender is not necessary to create a thick milkshake. An excellent quality ice cream, a glass, milk, spoon, and an ice cream scoop are all you needed to make a delicious milkshake.
Ingredients
Ice cream (preferably vanilla ice cream or chocolate ice cream)
milk
Equipment
Mason Jar or Glass
Ice cream scoop
long spoon
Ingredients
To defrost the ice cream, especially if the container was recently pulled from the freezer, wait for the tub to defrost naturally over time. It will somewhat melt naturally especially during the summer because of the warm weather. You'd be surprised to learn that it doesn't take as long as you'd anticipate. For a 1.5-liter tub it took about an hour to completely thaw. This will allow you to scoop it out with ease. You also have the option to place the ice cream in a large container that can be heated in the microwave for quicker results. The ice cream should be microwaved for 15 to 30 seconds, or until it starts to melt and is readily squishable with a spoon.
Next, scoop the ice cream into the mason jar or glass. To put enough ice cream into the glass, use a spoon, an ice cream scoop, or any other item you might have on hand. For a thick milkshake, fill the glass to about 3/4 full.
You can now add milk (preferably fresh milk). You must add a fluid to your milkshake in order for it to mix and become a milkshake more easily. It doesn't take much fresh milk to make the ice cream into a consistency that can be slurped via a straw. You may adjust the amount of milk you add to achieve the desired consistency.
Grab a spoon after giving your ice cream and milk mixture in your glass a few minutes to sink into the ice cream's crevices. A long spoon works well for this task since its thin handle can more easily maneuver around the large ice cream scoop.
Stir the ice cream and milk mixture. Break into the ice cream mounds while stirring gently. If the ice cream was properly thawed, it will be simple to blend it with the milk you added. It could be simpler to do this in a large bowl if you want an especially thick milkshake with little to no milk added.
Add any mix-ins or toppings you want. You can now add a straw, but you also have the option to add crushed chocolate cookies for a cookies and cream variation, cashews, chocolate syrup, and mini marshmallows for a rocky road milkshake, or whipped cream, sprinkles, and a cherry .If fresh fruit is not available, add your favorite fruit jam and mix to make it fruity. Enjoy!
---
Here are a few things you may use to make a delicious milkshake.
Brand: Estilo
Color: Clear
Material: Glass
Capacity: 16 Fluid Ounces
Six mason jar mugs with handles are included in this set, along with reusable, BPA-free straws and tin screw on lids. Add your preferred beverages, including milkshakes, smoothies, and more! Ideal to take on the go.
The ideal glasses for celebrations, holidays, barbecues, picnics, bachelor and bachelorette parties, weddings, and more are these mason jars! For anybody who enjoys entertaining beverages, they also make wonderful gifts.
It has the perfect size. Up to 16 ounces can fit in each mason jar. It also features a handle for simple holding. To stop leaks and spills, the jars are equipped with lids, straws, and straw holes.
These mason jars are composed of sturdy, thick glass that won't break or split easily. Only hand wash for the best results. Do not pour hot liquids into it.
If you are interested in this product, simply click on Amazon
---
Brand: Vinaco
Material: Stainless Steel
Color: Sliver
Size: 5 Piece Set
Special Feature: Reusable, Extra Wide
These sturdy drinking straws are far safer than plastic and glass straws since they are composed of 18/8 non-toxic stainless steel, which is food-grade, BPA-free, and has no metallic or chemical flavor. Drinks should be enjoyed to the very last drop. Perfect for your milkshake without a blender.
These metal broad straws are perfect for Christmas day, birthday parties, family gatherings, and barbecues. They are suitable for persons with sensitive teeth or those who wish to maintain their teeth white. Has an excellent design, extra wide and long. Includes 2pcs 10.5″ bent, 2 pieces 8.5″ straight, and 1 pack cleaning brush.
If you are interested in this product, just click on Amazon
---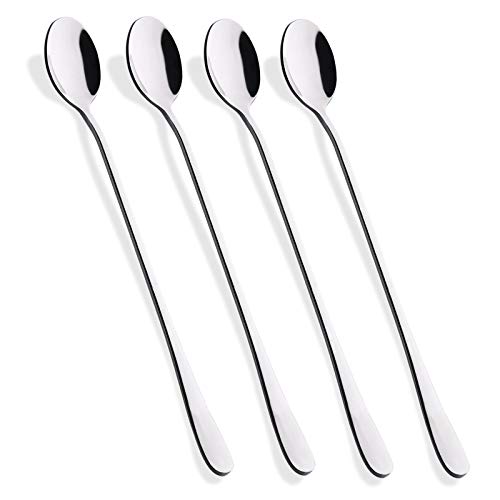 Brand: HIWARE
Color: Silver
Style: Modern
Item Dimensions LxWxH: 9.4 x 2 x 0.6 inches
Number of Pieces: 4
A heavy-duty ice cream spoon with a 9-inch long handle can reach the bottom of tall coffee mugs, sundae and dessert cups, ice cream soda glasses, and milkshakes.
Made from premium 18/8 stainless steel, this item won't ever cut your hands or mouth thanks to its extra thick ergonomic handle and long-lasting high-polish surface.
Ideal for mixing drinks like milkshakes, root beer floats, lemonade iced tea, ice coffee, and enjoying sundaes, this bartending necessity is suitable for usage in bars, homes, and parties.
Buy this now on Amazon
* If you buy through links on our site, we may earn an affiliate commission. For more details, please visit our Privacy policy page.