Vanilla ice cream, peanut butter ice cream, or any ice cream flavor with mint chocolate chips or mini chocolate chips are some of the delicious flavors of ice cream. These flavors will surely make us drool, especially to those who are ice cream lovers.
* If you buy through links on our site, we may earn an affiliate commission. For more details, please visit our Privacy policy page.
Are you craving for ice cream? This is a wonderful treat especially during the summer days. Ice cream consumption makes people with a sweet craving feel as though they are on a cloud nine.
Do you want to learn how to make an easy homemade ice cream without using an ice cream machine? If you are interested in making a homemade creamy ice cream, scroll down and continue reading.
Make Ice Cream Without Ice Cream Maker
What Is An Ice Cream?
A sweetened frozen food, ice cream, is frequently consumed as a dessert or as a snack. It can be made with milk (fresh milk, sweetened condensed milk, etc.) or cream and is flavored with fruits like mangoes, strawberries or peaches, as well as a sweetener like sugar or an alternative, a spice like chocolate (cocoa), or vanilla. It may also be produced by combining liquid nitrogen with a flavoring ice cream base. Sometimes stabilizers and food coloring are combined. The ice cream mixture must be cooled below the freezing point of water, and whisked to integrate air spaces and avoid the formation of visible ice crystals. You'll get a finished product that is smooth, semi-solid foam, becoming solid at very low temperatures (below 2 °C or 35 °F).
The word "ice cream" has different implications depending on the location.
Different kinds of ice cream base may be used in making it.
Ice cream and gelato are based on milk and cream. Frozen yogurt us based on kefir or yogurt. Frozen custard has eggs added to the cream and sugar. Then, there's also ice milk. Sorbet, slushy, ice pop or popsicle have water base, such as frozen cola frozen lemonade, or frozen tea. Lastly, sherbet, has milk added to is like sorbet.
In certain locations, like the United States, the name ice cream solely refers to a particular type, and most governments control the commercial use of the various terminology based on the proportions of the primary ingredients, particularly the amount of cream. When a product doesn't match the requirements to be named ice cream, it may instead be marketed as frozen dairy treat. Other nations, like Italy and Argentina, use a single name to describe all variations. For people who are lactose intolerant, allergic to dairy protein, or vegan, counterparts manufactured from dairy alternatives, such as goat's or sheep's milk, or milk replacements (such as soy, cashew, coconut, almond milk, or tofu), are available.
---
Methods In Making Ice Cream
1. Two Ingredient Ice Cream
This technique is a recipe unto itself. You just need to use an electric mixer or a hand mixer to whisk 2 cups of cream till stiff peaks form. Pour a cold can of sweetened condensed milk in gradually. Add any flavorings or additives you prefer. Transfer to a freezer in an airtight container, and that's it. Very easy to make.
Ice Crean Flavor Ideas (No Churn ICE CREAM)
The amount of time the ice cream has to freeze before serving may increase with mix-ins sometimes.
Mint Chocolate Chip
Just add 1 cup mini chocolate chips, 1 tsp. peppermint extract, and green food coloring to the ice cream mixture.
Cheesecake
You just need to add 8 ounces of softened cream cheese to the two ingredient technique to make cheesecake-flavored ice cream. Before mixing the condensed milk and vanilla into the whipped cream, beat the ingredients with an electric mixer.
Nutella, Peanut Butter, Cookie Butter
Simply add 1/2 cup of spread to your ice cream recipe.
Chocolate
Simply add 4 ounces of melted cooled chocolate and 3/4 cup sifted cocoa powder to the ice cream mixture.
Caramel Or Dulce de Leche
Pour one cup of caramel over the almost frozen ice cream mixture and whisk to break up the ribbon a little.
Cinnamon Roll
Add 3 tablespoons of melted butter and 1/2 teaspoon of cinnamon to the mixture.
Rocky Road
Put one cup of chocolate syrup, one cup of micro marshmallows, and one cup of toasted nuts to your ice cream.
Cookies And Cream
Just add finely chopped 15 Oreo cookies.
Blueberry Swirl
In a small skillet over medium-high heat, put 2 cups fresh blueberries, 3 teaspoons of sugar and 2 tbsps of lemon juice until they burst. Let it cool before swirling into your ice cream.
Mocha
Just add 2 tbsps instant espresso powder and 1/2 cup cocoa powder (sifted) to your ice cram mixture.
S'mores
Simply add 1 chopped Hershey's bar, 10 crumbled graham crackers , and 1/2 cup marshmallow fluff.
---
Plastic Bag Method
Another method is using a plastic bag. You just need to put the ice cream mixture in the plastic bag(resealable), and squeeze out as much air as you can before closing tightly. Then, put the bag into another quart bag, squeezing out air again. Place the bags into a gallon-sized resealable bag, then add 4 teaspoons of coarse salt and around 4 cups of broken ice. The ice cream foundation freezes because the salt lowers the freezing point of the ice and produces an atmosphere that is exceptionally cold and absorbs heat. Make sure to remove all of the air and then securely close. Wrap the plastic bag in a towel and wear a glove before shaking it well. Massage the bag, make sure the ice cream mixture is continually encircled by the ice. Shake the container vigorously for 5 to 8 minutes, or until the ice cream is solid. Your ice cream will be smoother the more aggressively you shake it.
---
Freeze And Stir Method
In a large stainless steel baking dish, place the unchurned ice cream recipe mixture, and let it freeze for about 45 minutes. Remove it from the freezer as soon as the edges start to freeze, then mix briskly with a spatula. Put it back back inside the freezer
Every 30 minutes, keep checking the mixture and stirring briskly as it freezes. Use a hand-held blender or mixer/stand mixer if you have one. Continuously do this for around two to three hours, or until the mixture is frozen.
---
Blender Or Food Processor Method
Once you have already made an ice cream base, p our the mixture into a ziptop bag, remove all the air, and seal it rather than churning it in an ice cream machine. Place it in the fridge, lying flat, until it solidifies.
Take out of freezer and cut into pieces that will fit in the bowl of your food processor or a powerful blender. Then, pulse until smooth. Mix-ins should be included if using, either by folding them in or pulsing them until the appropriate consistency is obtained, then put it back into an airtight container, and freeze till ready to serve.
---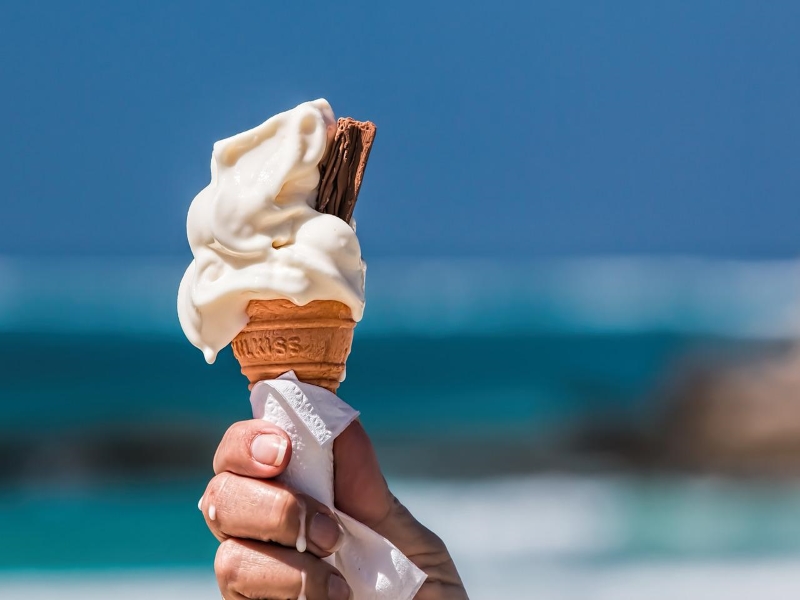 Homemade Ice Cream Recipe
Ingredients
1 1/2 cups heavy whipping cream
1 1/2 cups milk
1 tbsp vanilla extract
2/3 cup sugar
1/8 teaspoon kosher salt
Instructions
Freeze an empty shallow dish or a glass pan. Make sure it is freezer-safe. You have the option to use any stainless steel pan in this recipe. It should be in the freezer for 90 minutes.
Stir all the ingredients ( heavy cream, milk, vanilla extract, sugar, and kosher salt) in a large bowl until the sugar dissolves.
Place your ice cream mixture to you prepared pan and return it to the freezer for 20 to 30 minutes. Check the ice cream after 30 minutes, and, if you see that the mixture is beginning to freeze on the edges, take it out and whip it with a hand mixer. You may make the ice cream smoother and creamier by breaking it up. Avoid overbeating the mixture. Continue freezing by placing the pan back in the freezer.
After 45 minutes, check the mixture once more. Take the mixture out of the freezer and whisk it while thoroughly scraping the pan's sides. As the mixture starts to freeze, beat it a little with a stiff whisk. Ensure that you thoroughly scrape the edges each time. After whisking the mixture each time, put the container back into the freezer as soon as you can.
Keep freezing the mixture, and after 30 minutes, give it another look. Take the mixture out of the freezer and whisk it while thoroughly scraping the pan's sides. As the mixture starts to freeze, beat it a little with a stiff whisk. Ensure that you thoroughly scrape the edges each time. After whisking the mixture, put the container back into the freezer as soon as you can. Every 30 minutes, repeat this method two more times. It ought to be thickening to a slushy soft-serve consistency after a few hours.
As long as you like, keep on checking the ice cream. Then, whisk and break the ice cream up. The longer you whisk the ice cream and keep breaking it up as it freezes, the lighter or fluffier the finished product will be. Without using an ice cream maker, the ice cream normally needs 3 to 4 hours to get a soft-serve consistency.
---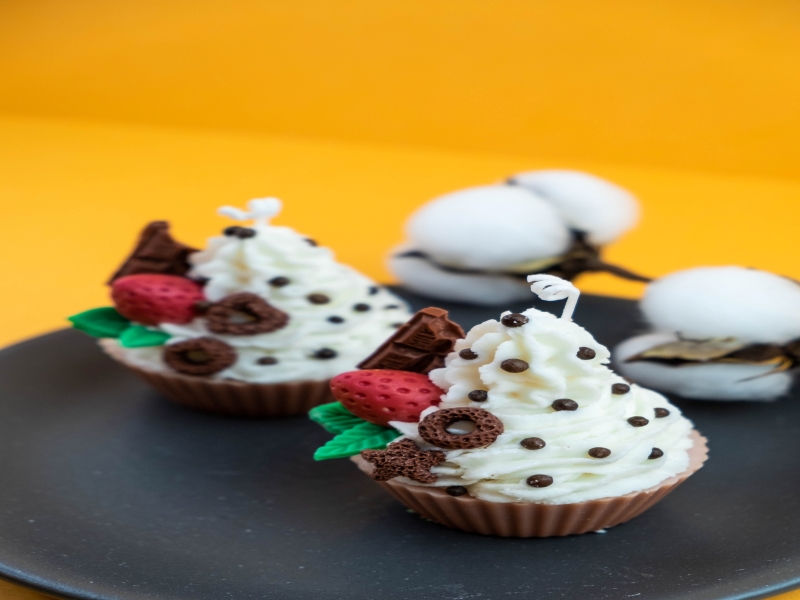 Toppings
You may sprinkle toppings like melted caramel, dark chocolate, or toffee on top of your ice cream or top it with pieces of your favorite candy bars. For the ultimate treat, you may even put the ice cream between two cookies.
Add other flavors, such as fig and maple syrup or chocolate and Sriracha.
---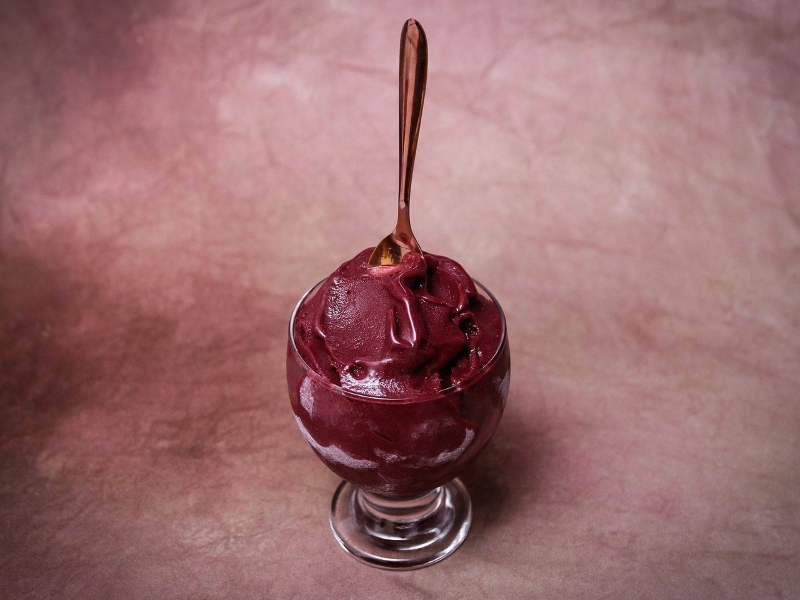 How To Make No Churn Ice Cream Chocolate Flavor
Overview Of The Ingredients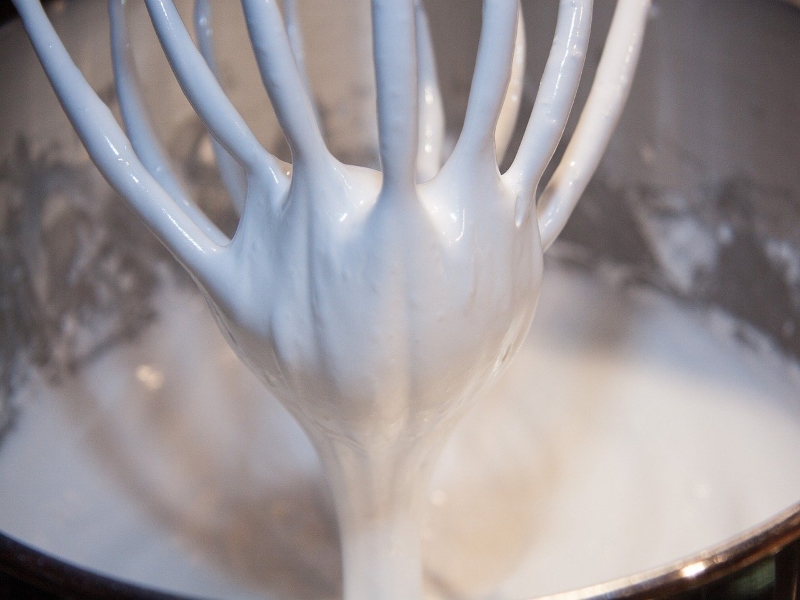 Heavy Whipping Cream
The heavy whipping cream increases the ice cream's creamy taste. The thick whipped cream's high fat content gives the frozen a delightful texture.
---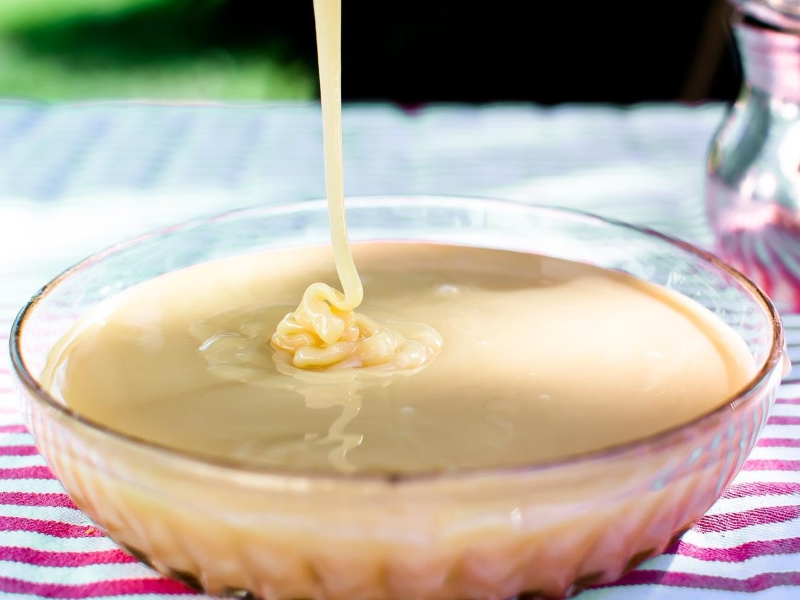 Sweetened Condensed Milk
This is an essential ingredient. Ice creams can be made without an ice cream machine thanks to the sweetened condensed milk, which also maintains the ice cream very smooth and creamy and sweetens it.
---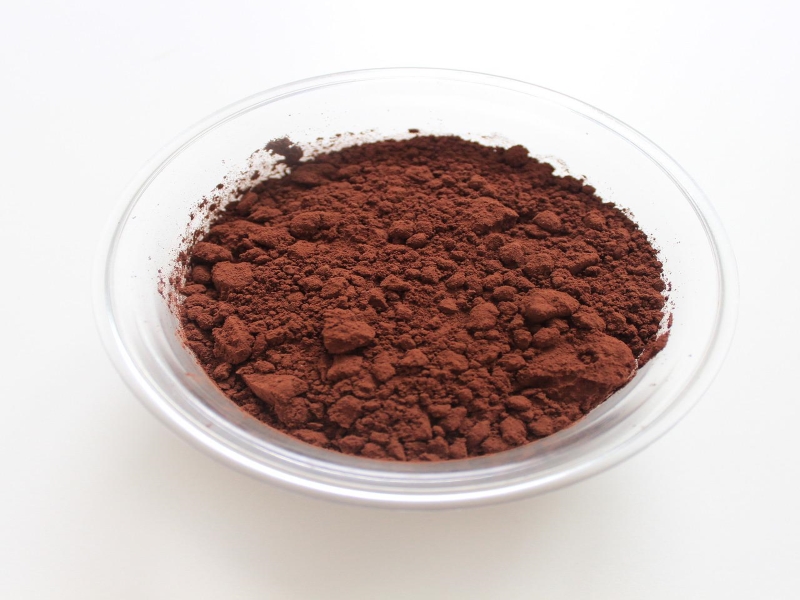 Cocoa Powder
The recipe's chocolate component. Although you may use any cocoa powder you have available, you can also use raw cacao powder. Depending on how deeply chocolaty you prefer your ice cream, you can increase or decrease the amount of cocoa powder.
---
Vanilla Extract
Although optional, doing so is encouraged. Chocolate ice cream gains taste depth from vanilla extract. If you don't have it, you may ignore it.
---
Sea Salt
Sea salt keeps ice cream creamy while adding taste and enhancing sweetness.
Ingredients
3 tablespoon unsweetened cocoa powder
1 can sweetened condensed milk
2 teaspoon pure vanilla extract
2 cups heavy whipping cream
1/4 tsp sea salt
Instructions
In a small saucepan, add 3 tablespoons of water and the cocoa powder. Stir constantly while heating on low heat to completely dissolve the chocolate powder. Avoid letting the mixture burn. Add a little bit of the heavy cream, 1/3 cup of it, once the cocoa powder has somewhat dissolved. Stir thoroughly to mix. The cocoa powder need to be completely dissolved and fully mixed at this point, and you ought to have a thick chocolate syrup.
Blend the other ingredients in a blender with the chocolate mixture. On low speed. Do not over-blend.
The chocolate mixture should be transferred to a freezer-safe container and frozen for 3 to 4 hours, or until solid.
Scoop the ice cream out of the freezer when you're ready to enjoy it.
---
The list of items you can use to make homemade ice cream is provided below.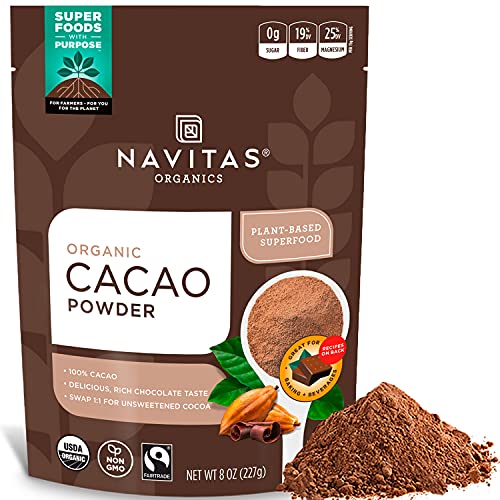 Flavor: Cacao Powder
Brand: Navitas Organics
Weight: 8 Ounces
Item Form: Powder
Item Dimensions: 8.5 x 6.06 x 1.57 inches
In order to aid the farmers, the environment, and your body's health, Navitas Organics Cacao Powder is produced from single origin, Fairtrade-certified, USDA organic cacao beans.
The addition of this to your ice cream mixture is ideal. This can be used without any additional sugar. Chocolate has a deliciously rich, strong flavor. You may also use unsweetened cocoa powder in smoothies, shakes, hot chocolate, brownies, keto and paleo snacks, and more by substituting it 1:1 for normal cocoa powder.
A strongly healthy substitute for traditional cocoa powder: Each dose contains 195mg of flavanol antioxidants (antioxidants), 10% DV iron, 25% DV magnesium, and 10% DV fiber.
This product is Non-GMO,USDA Organic, Fairtrade, Kosher, vegan, gluten-free.
If you are interested in this product, simply click on Amazon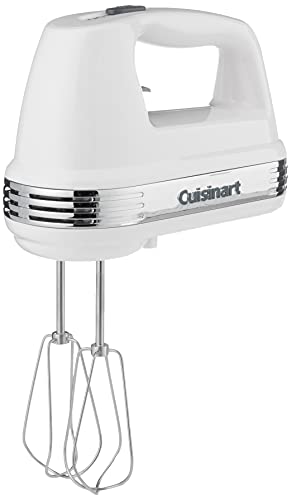 Brand: Cuisinart
Color: White
Material: Plastic
Model Name: HM-6P1 6-Speed Hand Mixer
Wattage: 250
Voltage: 220 Volts
This is a portable blender with automated feedback and a 220 watt motor with a single touch, you can quickly slide control's 5 speed settings.
Extra-long dishwasher-safe beaters, a swivel cable, and a beater-eject lever
Included in the package are a spatula and a recipe book.
If you want to purchase this item, click on Amazon
Flavor: Vanilla
Brand: McCormick Culinary
Specialty: Vegetarian, Kosher, Vegan
It has a premium Flavor: Created particularly for chefs, McCormick Culinary Pure Vanilla Extract is very aromatic with unmatched performance in a ready-to-use format. It has a dark brown hue and gives a pleasantly pleasing, genuine flavor.
Flavor Customization: McCormick Culinary vanilla extract enhances and intensifies other flavors in creative dishes with its caramelized, rich, bourbon-rummy flavor notes.
Convenient to use. You may buy these 32-ounce bottles singly or in bulk; their size is ideal for pouring little drops of vanilla extract, and you can quickly unscrew the handy flip top to add bigger amounts to any major dish.
McCormick Culinary Pure Vanilla Extract adds a sweet, rich flavor to a broad range of dishes and sweets. It also helps foods like lemons lose some of their acidity. This pure vanilla extract tastes fantastic in any beverage or sweet baked treat.
It contains natural ingredients. McCormick Culinary Pure Vanilla Extract has no added sugar for a pure and well-balanced flavor that your clients will appreciate. It is also kosher and non-GMO, so you can use it in all of your favorite recipes without worrying.
You can purchase this product now on Amazon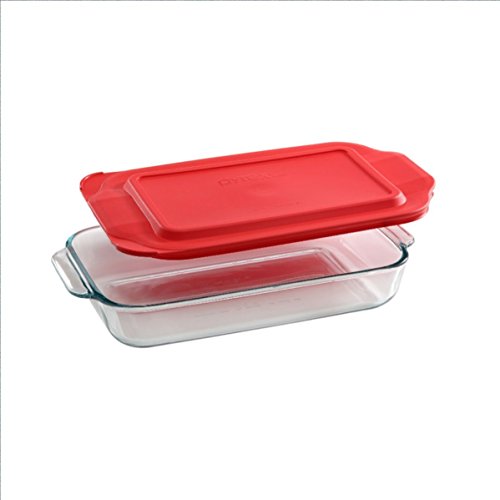 Brand: Pyrex
Material: Glass, Plastic
Color: Red
A 2-qt baking dish 7 x 11 inches, with red lid.
Food smells, scents, and stains are not absorbed by non-porous surfaces.
The plastic lids don't contain BPA.
Safe for the refrigerator, freezer, microwave, dishwasher, and preheated oven.
This item is produced in the USA.
If you want to buy this product, just click on Amazon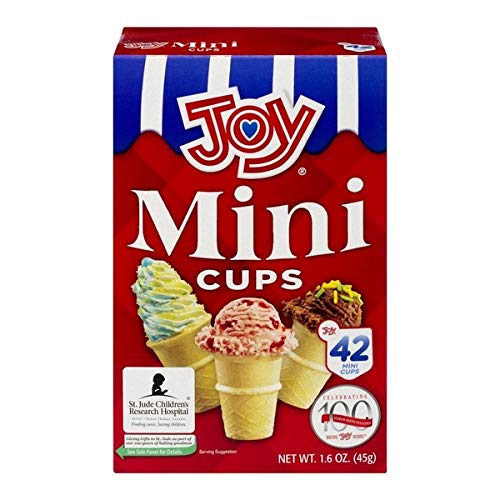 Flavor: Cake
Brand: Joy
Package Weight: 0.05 Kilograms
Package Information: Box
The 42 mini ice cream cones in each box are the ideal size for little hands.
The miniature cones are entertaining to use to create imaginative sweets like cake pop cones and cupcake cones, as well as to serve as a distinctive cup for candies, tiny baking cups, and other treats.
Purchase this product now on Amazon
* If you buy through links on our site, we may earn an affiliate commission. For more details, please visit our Privacy policy page.