Do you own a Nespresso coffee machine, and are you having trouble with it, such as your Nespresso machine is leaking from bottom? If so, then you definitely want to read this post.
* If you buy through links on our site, we may earn an affiliate commission. For more details, please visit our Privacy policy page.
Nespresso machines use coffee capsules (or pods in machines for home or business use), a form of pre-portioned single-use container, or reusable capsules/pods, containing ground coffee beans, occasionally with additional flavorings, to create espresso and coffee. The capsules are processed after being placed into the Nespresso machine. Water is then pumped at high pressure against a heating element, warming only enough for one cup. Nespresso, a high-end coffee brand, is well known through out the world. A typical construction employed by other Nestlé trademarks, "Nestlé" and "Espresso" were combined to form the name Nespresso.
A great option for making high-quality, café-style coffee for coffee drinkers at home without costing a lot is the Nespresso system. However, they are not indestructible, just like any kitchen equipment.
Your favorite Nespresso machine may malfunction exactly when you need it most due to wear and tear.
You most certainly have a leak if you see water accumulating around your machine or dripping from the capsule holder. Many people come to the conclusion that their Nespresso coffee maker is beyond repair and give up in favor of replacing it. But if you identify the reason, you can typically fix this leakage issue immediately.
The bottom of the Nespresso brand machine or the capsule container may begin to leak water if pipelines are clogged, there are defective pumps or heating components, clogged nozzles, or unclean capsule holders. If Nespresso device hasn't been cleaned or descaled in a very long time, it may also start leaking.
If you're interested to learn how to fix a leaking Nespresso machine, then scroll down and continue reading.
Nespresso Leaking From Bottom
If you detect any water leaking from the base of your Nespresso machine, check it.
When the machine is turned on, puddles or drips of water may begin to gather at its base. Lift the machine right after using it to look for leaks. Depending on the severity of the problem within the machine, different amounts of water are leaked.
Water Tank Leakage
Gently remove the water tank, then inspect it for any damages. The rubber seals connecting the water tank to the rest of the device must also be inspected to make sure they are in good condition and free from leaks.
Observe if any more water leaks out by leaving the water tank on the bench with the lid closed. A paper towel placed underneath makes it simple to find any leaks.
To purchase a replacement water tank, you can ask for assistance and contact customer service, or visit nearby shops, or check online stores.
---
Check For Faulty Component: Internal Pipework
Running the Nespresso machine while it is disassembled to check for water loss is an easy method to identify leaks. Trying this technique provides clear insight into potential breakages that could be the source of leaks.
It is exceedingly risky to operate the machine with the casing open, therefore do so at your own risk.
You must cautiously disassemble the Nespresso machine by removing the back screws and opening up the rear panels in order to determine exactly what is causing the leak. Be mindful that doing so would void the warranty on your Nespresso machine, therefore you should only do it once the device's warranty period has expired. Always unplug your Nespresso machine before performing any maintenance to avoid electric shocks and short circuits.
---
Thermoblock
Pipework and seals may deteriorate because of the Nespresso heating component's high temperatures. The metal expands when heated, then contracts back down when cooled, which causes this.
You might notice that the boiler has a darker hue if the leaking problem persists over time as a result of the constant dropping of water over the heated component.
---
Leaking Water From Drip Tray
When drip trays for collecting water are full and begin to fall onto other parts, some Nespresso models begin to leak. In such a case, you may just remove the drip tray, empty it, and then place it back in its original location. Your Nespresso machine will then stop dripping water.
Water Pipework And The Pump
A Nespresso machine may experience some bumps while being used in a home or business, which could cause some water circuit parts to come loose and cause leaks.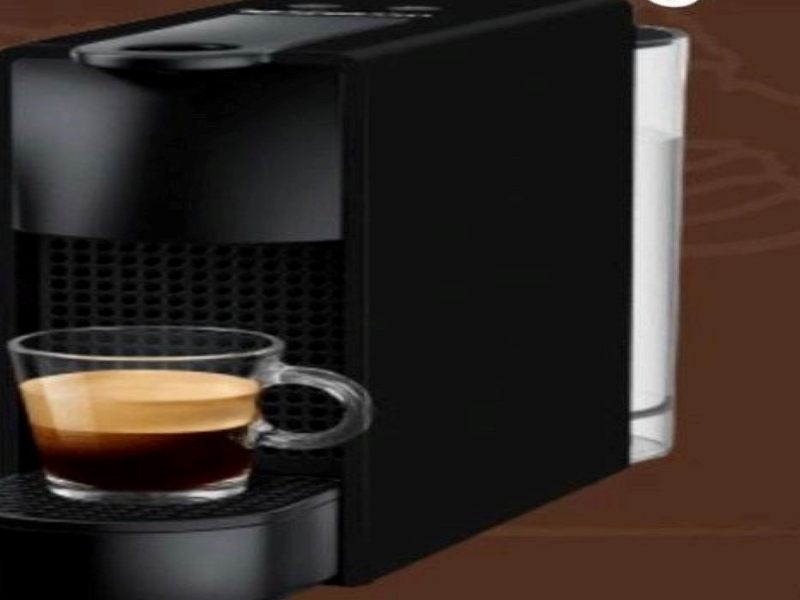 ---
Nespresso Machines Need To Be Descaled
Minerals from the water used to brew your coffee pods cause limescale to accumulate within your Nespresso. These minerals may impair the water flow of the coffee maker if they are not removed. Limescale will cause obstructions, which may cause your Nespresso coffee maker to leak. Even the flavor of your coffee might be altered by this accumulation.
One of the most frequent causes of a Nespresso leaking water from the bottom is because a descale has been overdue.
Descaling needs to be done at least every three months, or after 300 cups of coffee, whichever occurs first.
Here's How It's Done:
In order to try and clear the deposit that is obstructing your water pipes, you should try an a few descaling cycles. You might only need to repeat it once or twice in order to succeed. The best method for accomplishing this is via a descaling solution. Making your own using vinegar simply doesn't work as well.
---
Nespresso Leaking Coffee Or Water From The Capsule Holder
If the water fails to get in the capsules entirely, it can start dripping out of the holder of your Nespresso machine.
Only while you are making coffee does this issue arise; typically, it is around the drip tray or capsule holder on the front of the machine.
If water or coffee is coming out of the machine's front, around the capsule holder or drip tray, or if it only happens when you prepare coffee through the machine, you can determine if this is the issue.
When Nespresso coffee machines are working properly, the water should try to force itself via the capsule and stream directly into your mug or cup. You'll have this problem, though, if there are gaps or breaks between the capsule and its compartment.
Some of the reasons of water loss in the capsule holder are listed below:
Nozzle Obstructions
A small amount of coffee residue is always left behind on the nozzle after making coffee. This can accumulate over time and clog the pipe ultimately.
Water pressure and flow are hindered when the Nespresso nozzle is clogged, which causes leaks.
You might be able to clear the nozzle with a needle or a pipe-cleaner, depending on the make and model of your machine. However, using this method has the potential to damage some Nespresso machines, so please review the user guide.
Clogged Or Dirty Capsule Holders
Actually, the dirtiest area of the majority of Nespresso machines is the interior of the capsule holder.
The piercing plate might become clogged with gunk and cease to function properly, which is a common source of Nespresso leaks. Backpressure could lead to a leak in the device if the capsule cannot be penetrated.
The inside of the capsule holder can be cleaned with a cup of hot, soapy water and a stainless steel wire brush or you also have the option to use an old toothbrush.
Faulty Capsule
It's possible that the reusable capsules or coffee pods you're using aren't exactly the appropriate size for the Nespresso machine's capsule mechanism.
To be sure the capsule isn't the problem, get a few authentic Nespresso capsule.
You might wish to switch to a different brand of coffee pod if this does resolve the issue.
---
Resolution
Once you've determined which Nespresso part is leaking, you can quickly repair it at your nearest service or spares center. You also have the option of doing it yourself or hiring a qualified service technician.
Instead of attempting to fix the defective Nespresso component, you should replace it. A brand-new authentic part is probably going to function better and last longer than an old patched-up one. Joints in the water circuit can be sealed up using specialized heat-resistant glue.
If the problem was a loose part in the water circuit of the Nespresso machine, you can manually adjust and secure it.
Some Nespresso machines begin to leak when their drip tray is full and water drips onto other parts of the machine. You must solve such a problem by emptying the tray so that your appliance can stop dripping water.
---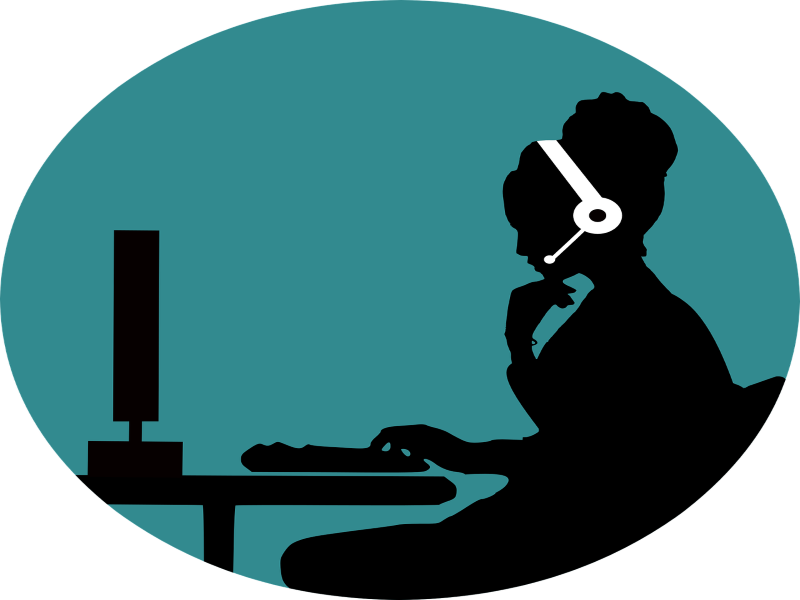 If Leakage Continues, Contact Nespresso Customer Service
Your new machine has a warranty if you purchased it from Nespresso or one of its retail partners. It is typically a one-year warranty for most models. It lasts for two years on more expensive devices such as the Creatista. If you've previously registered your machine, getting warranty service will be simple. Simply contact Nespreso. If you haven't already done this, find your receipt and get in touch with customer care to register first.
Customer service should assist you if it is still covered under warranty. You could be asked to send the device in for repair. You can also just receive a replacement machine from them.
Below are a few of the products you can buy online for your Nespresso machine.
---

Brand: Nestle
Item Form: Liquid
Material Feature: Descaler
Item Volume: 200 Milliliters
Unit Count: 6.76 Fl Oz
This Nespresso Descaling Solution if suitable for For all Nespresso machine models, OriginalLine and VertuoLine.
All models, including Lattissima, Le Cube, Inissia, Citiz, U, etc. are compatible with this Descaling Solution.
Includes an instruction manual and 2 packets, each measuring 100 ML.
If you are interested in this product, simply click on Amazon
---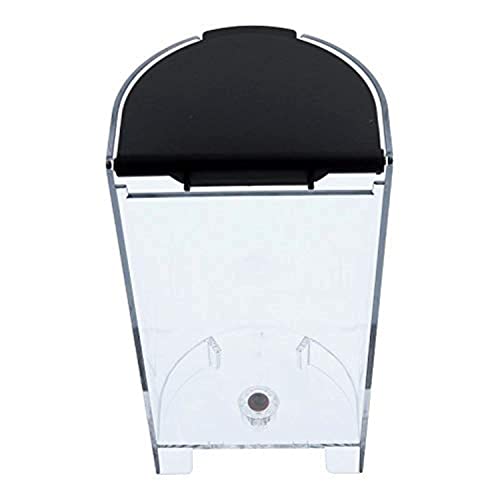 Brand: Nestle Nespresso
Material: Plastic
Color: Clear
Capacity: 0.7 Liters
Special Feature: Leak Proof
Make sure to review all photos and dimensions before purchasing as it does not fit all Nespresso coffee makers.
This water tank is perfect for Magimix MS-623608, C40, D40, M105, XN100F, XN1001A, and XN1007.
Not compatible with Citiz or Pixie.
Overall dimensions are roughly 7-1/8″ tall and 3-5/8″ wide with the lid attached.
You can purchase this product online by clicking Amazon
---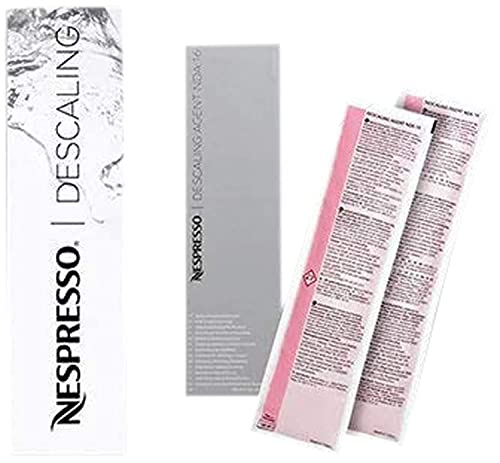 Brand: Espresso
Material Feature: Descaler
Unit Count: 2 count
Contains Liquid Contents: Yes
Set of two descaling kits for machines from the Inissia, Pixie, U, Maestria, Gran Maestria, Lattissima, CitiZ, Essenza, Cube, Concept, Expert, Prodigio, Saeco, Siemens, and Classic range.
If you are interested in this product, simply click on Amazon
---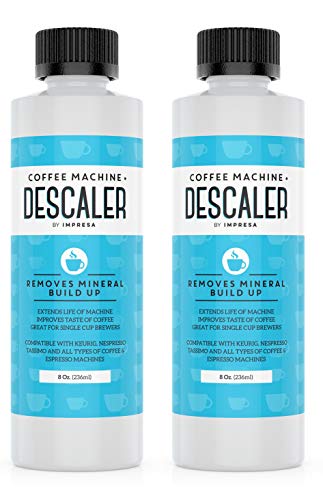 Brand: Impresa Products
Item Form: Liquid
Item Volume: 8 Fluid Ounces
Unit Count: 16 Fl Oz
Item Weight: 1.2 Pounds
Powerful and efficient yet gentle on the machine, their descaler is safe for you and the environment and will restore your machine's efficiency. Highly Effective at an Excellent Value. This product is as effective as or more effective than other descalers of a similar nature.
This is a great descaling solution, works with all single-serve coffee & espresso machines, including. Nespresso, Delonghi, Hamilton Beach, Braun, Bunn, Cuisinart, Tassimo, Krups, Saeco, and other brands are also available.
You can buy this product on Amazon
* If you buy through links on our site, we may earn an affiliate commission. For more details, please visit our Privacy policy page.