Keurig is a trusted brand when it comes to coffee makers giving you a durable and quality coffee maker machine delivering great cup of coffee. Although Keurig coffee maker, just like with other appliances can also experience issues and problems and what better way to solve the issue is to simply reset the machine even after descaling solution is done. In here, we will tackle more Keurig coffee maker and how to reset Keurig when issues occur.
* If you buy through links on our site, we may earn an affiliate commission. For more details, please visit our Privacy policy page.
How to reset Keurig
Keurig coffee machines make use of hot water to brew coffee using the ground coffee pod. The K-cup holder is only able to handle one coffee pod that is why the pods are thrown after every brew.
Some of the common problems that Keurig coffee machine are as follows: alert light not turning off, Keurig coffee maker won't turn on, rattling noise or other strange and unusual sound heard on Keurig machines, error codes displayed on the screen or Keurig machine touch screen inoperable.
Not all Keurig coffee makers have instructional manuals to reset coffee machine.
The steps and process for resetting a Keurig coffee maker varies with Keurig models you are going to reset. Here are the different reset options for different Keurig varieties.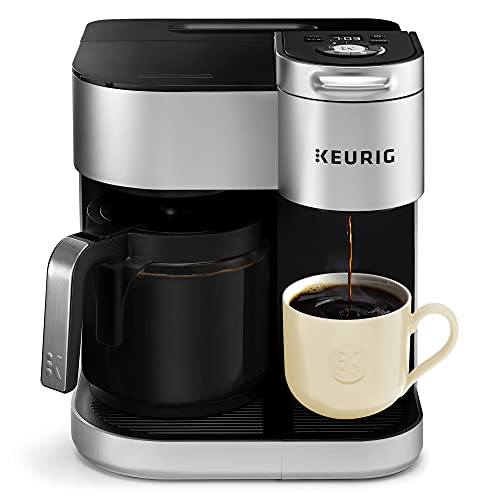 Here how to reset a Keurig K-Duo model:
Press power button
Press and hold on both the 8 oz. and 10 oz. simultaneously for 5 seconds.
Buy it now on Amazon
---
Reset Keurig 2.0 by following the steps below:
Turn off and unplug Keurig coffee maker
Remove water reservoir from the machine
After 5 minutes, plug Keurig machine back to the power source
Turn On Keurig machine
Return water reservoir or water tank back
Open and then close the pod holder.
Buy it now on Amazon
---
Open and close coffee maker lid
Press and hold power button and then press in order small button then medium button and then large button.
Pressing the buttons will initiate the coffee maker to start priming. If nothing happens, repeat step 2 until machine starts to prime.
After machine is primed, open and close coffee maker lid again.
Press the size button that you want to use.
Buy it now on Amazon
---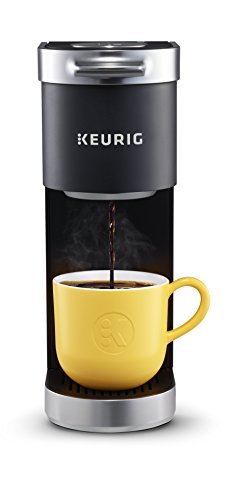 To reset a Keurig Mini Coffee maker:
Open and close k-cup lever on the machine
Press the power button to turn machine off
Unplug power cord of the machine from the power source
Plug power cord back to the power outlet
Press power button to turn on coffee maker.
Buy it now on Amazon
---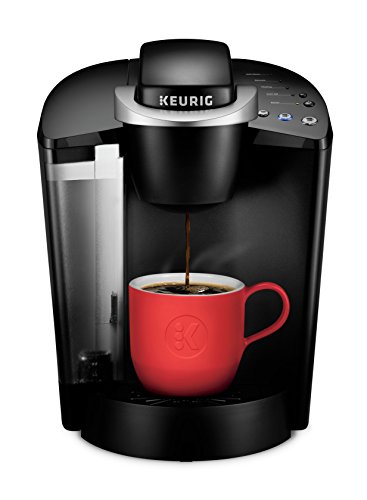 Resetting this model is as simply as press and holding simultaneously the medium cup button, large cup button and the Auto off button.
Buy it now on Amazon
---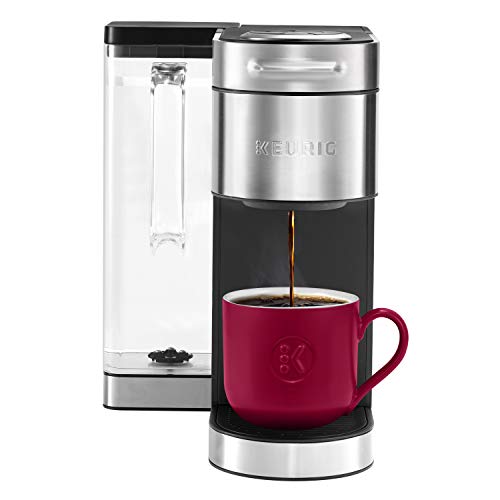 To reset this model of Keurig coffee maker, here's how to do it:
Press any button on the machine to turn it on
Press and hold on the arrow button to enter the menu settings
Click Next
Click Advance option.
Click Factory Reset option. Factory resetting bring and restore machine to its default settings.
Press K button to confirm action. Coffee maker will now start the reset process.
After reset is complete, coffee maker will prompt user to unplug the machine from wall outlet for 10 seconds
After that, plug machine back to its power outlet.
Buy it now on Amazon
---
Aside from the different reset steps based on different Keurig machine, resetting Keurig machines can be done in two ways: Basic reset and Advanced reset.
Basic Reset:
Turn off Keurig
Unplug power cord from wall outlet
Remove water reservoir from Keurig.
Allow Keurig to stand unplugged and without the water tank for a few minutes.
After a few minutes, plug Keurig back to wall outlet.
Turn on Keurig
Place water reservoir back
Basic reset process is now complete.
Advanced Reset:
For advanced and latest Keurig models, you may need to do the advanced reset steps:
Simultaneously press the small and medium cup buttons.
Release pressing both buttons
Immediately press Menu buttons 3x.
A clock display appears that reads "6:09"
Press menu button again if clock display appears.
The display will now show Brew 0:00
Press Medium mug button, then press and release Menu button (still pressing the medium mug button)
Press the small mug button. Do this while still pressing on the medium mug button.
Unplug and plug Keurig a few times.
Plug Keurig again for the last time. This will complete the advanced reset process for Keurig
---
How to reset a Keurig Coffee maker after descaling the machine
Descaling is a process used to clean and remove calcium build up from the machine using a Keurig's descaling solution made up of water, citric acid, with traces of silica, bleach and phosphate.
Keurig owners are encourage to descale their coffee maker every 3 to 5 months or depending on how often the machine coffee make is used to make hot coffee. Most of the time, descaling is the first step when fixing issues on your coffee maker then resetting the machine when descaling process is unable to fix issues. For instance, to prevent k cups to overflow from water reservoir, the exit needle should be carefully cleaned. As we may know, calcium carbonate levels can build up therefore descaling is needed.
A Keurig Duo, is a combination between K-cup coffee maker and a drip coffee maker, basically an ideal type of coffee maker.
FAQs
What to do then Keurig coffee still does not brew after descaling?
If after descaling but Keurig descale light is still on and coffee maker is still not brewing, you may need to check the machine with its needles for debris that may have lodged to the needles. To fix this simply press and hold down both the 8 oz. buttons and 10 oz. buttons of the machine for about 3 seconds. This will turn off descaling light on Keurig machines.

However, if descaling light is still on, it probably means that it was not completely rinsed off from the descaling solution. Make sure to flush the machine with clean water by simply removing the water tank of the machine and then fill it up with tap water (must not exceed max mark) and then rinse coffee machine with fresh water.
How often should you clean your Keurig?
With continued use, it is recommended to clean Keurig every 3 to 6 months. Cleaning is recommended to prevent buildup of calcium deposits that could cause problems or issues on your machine.
Is there a reset button on a Keurig?
Keurig do not have a built-in reset buttons but you can easily reset a Keurig manually.
Final Thoughts
If you are experiencing issues with Keurig, try the simple solutions first such as cleaning and descaling the machine. If all else fails and still issue persists, you may need to reset the machine. Resetting is very simply and easy. Resetting process varies with Keurig models, refer to the steps in this post accordingly.
* If you buy through links on our site, we may earn an affiliate commission. For more details, please visit our Privacy policy page.