The year 2022 is fast approaching and you might wonder, "What are the best industrial vacuum sealers to buy this year?"
* If you buy through links on our site, we may earn an affiliate commission. For more details, please visit our Privacy policy page.
Well, you're not alone.
A lot of people are also asking this question.
Thus, in this post, let us go through some of the top vacuum sealers in 2023, discuss their features, and know why you should get them.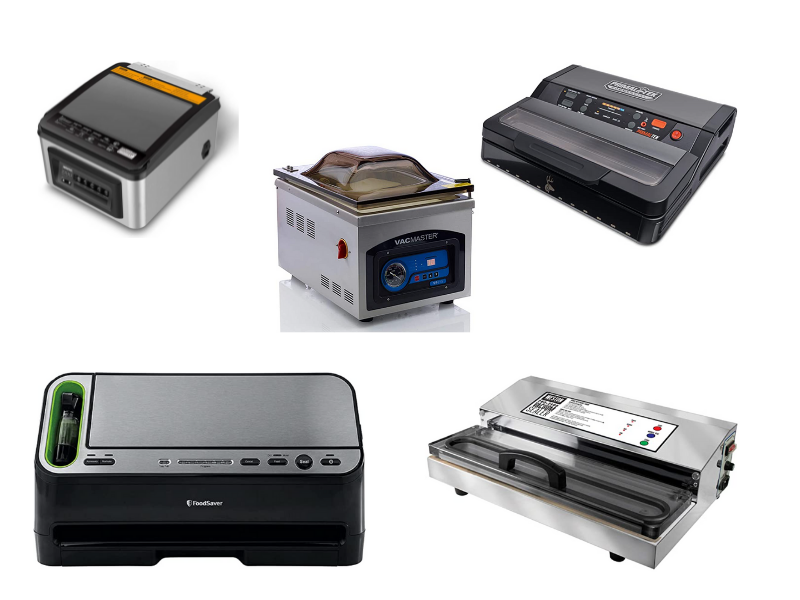 What is a vacuum sealer?
If it is your first time to hear about commercial vacuum sealers, it is worth stopping for a few minutes and discussing why you need them.
Vacuum sealers are machines or devices used in storing food items.
What happens is that you put your food or meat in a special type of plastic and then let the vacuum sealer suck the air inside the plastic and then seal it immediately with the use of heat.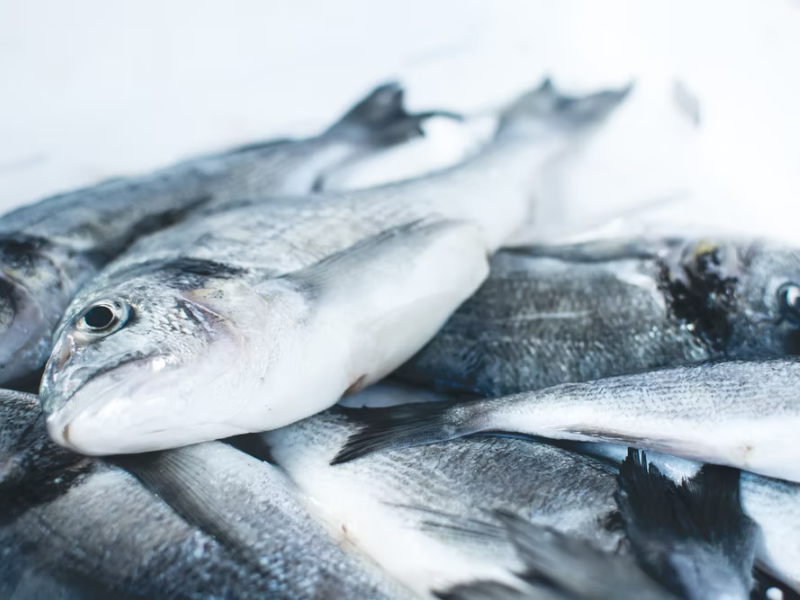 Why use a vacuum sealer?
The main goal of using vacuum sealing machines is to remove the oxygen inside the plastic bag.
As you may remember from your biological class, molds and bacteria need oxygen to proliferate. So, by removing oxygen, you're also lessening the chance of microorganisms spoiling your food.
Aside from suppressing mold and bacterial growth, vacuum sealers prevent freezer burn, which happens when water gets in contact with your food. Plus, vacuum sealers are known to preserve the freshness of your food.
Generally speaking, vacuum sealers can prolong the life of your food three to five times than normal.
Types of Industrial Vacuum sealer
There are two types of commercial vacuum sealers. These are the following: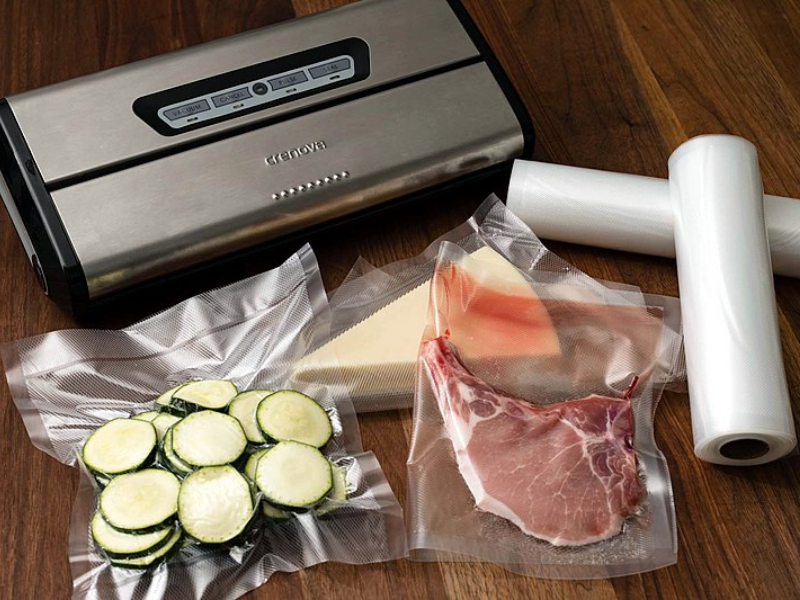 Edger sealer
The edger sealer works by placing food in a bag, placing the bag on the edger, vacuuming the air out, and then sealing the bag for storage. Here are the pros and cons of edger sealers:
Pros
Inexpensive
Simple to use
Ideal for personal use
Cons
Low capacity
Can only seal limited types of food
---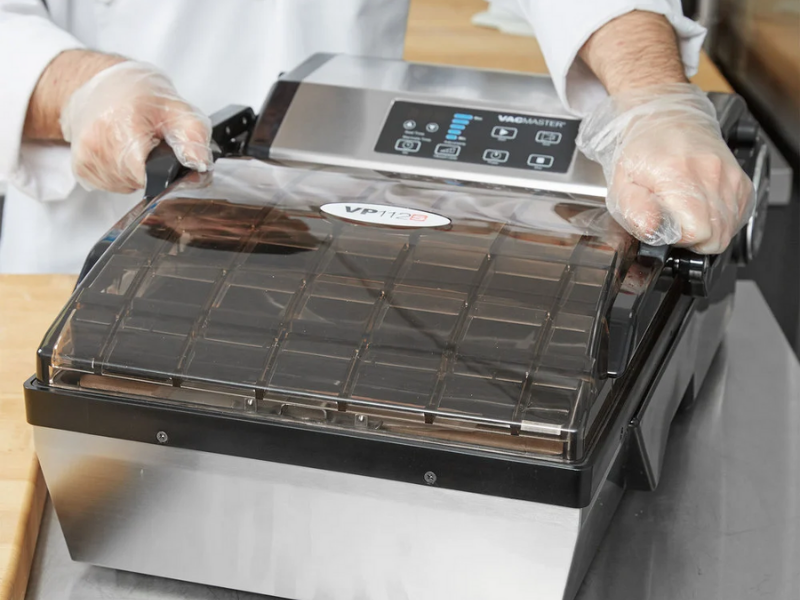 Chamber sealer
The chamber sealer is specially designed for commercial and industrial use. As its name suggests, the chamber-type commercial vacuum sealer comes with a chamber where you put the food inside.
The pouch edge is then placed along the seal bar. The chamber removes the air and then the unit is sealed.
Pros
Can seal a lot of food in a shorter time
Perfect for businesses
Cons
More expensive
Bulkier and heavier
Now that you know what vacuum sealers are, their importance, and how they can help you in your business, let's now proceed and check the best commercial vacuum sealers for industrial use.
---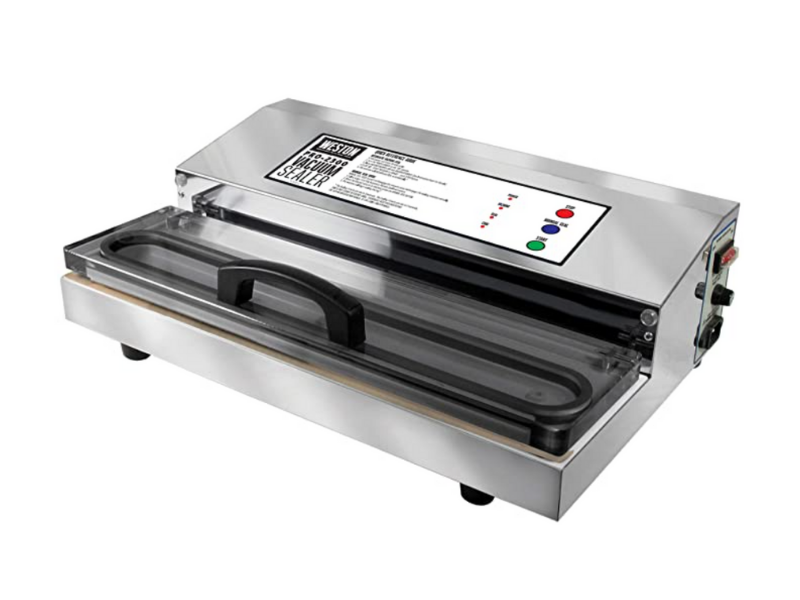 Weston is among the best vacuum sealer manufacturers in the market today.
The Weston Pro-2300 vacuum sealer is made of stainless steel, meaning it is both strong and classy in appearance.
Features
Here are some of the best features of the Weston Pro-2300 vacuum sealer:
Easy to operate
Heavy-duty construction
Industrial grade
Stays cool for a long period of use
Description
As you can imagine, this vacuum packaging sealer has a lot of things to offer. For one, it can withstand prolonged use.
With 935 watts of power, it can easily suck air and seal the goodness of food in every pouch.
The design of this vacuum sealer includes a double piston pump that seals plastic bags seamlessly.
Even if your plastic bag is wet or moist, you can still close it efficiently.
The seal bar is about 5 mm in thickness, which is enough to create a tight and solid seal every time you use the machine. It seals your prized catch, fresh garden vegetables, and meat.
Things to consider
Because the seal bar is about 15 inches long, it can accommodate a wide range of bag sizes. It can even seal Ziploc and food saver bags.
Another important feature of Weston Pro's vacuum sealer is its fan-cooled motor, which means that you can use this machine without worrying that it will overheat.
The Weston Pro-2300 vacuum sealer is available in black or white color.
Buy it now on Amazon
---
This vacuum sealer makes life easier with its time- and money-saving features.
Looking sleek, impressive, and modern, the vacuum sealer from PrimalTek will look good in your home kitchen or business establishment.
Features
Check out these important features:
Powerful dual-piston
Soft and easy to touch control settings
Clear lid for easy viewing
Built-in bag storage, cord wrap, and cutter
Bag positioning guides
Description
When you choose the PrimalTek Vacuum Sealer, you get to enjoy its auto cooling system. As you can imagine, if you continuously use this machine, it can become hot. But you don't have to worry because it will stay cool even after sealing many bags.
Things to consider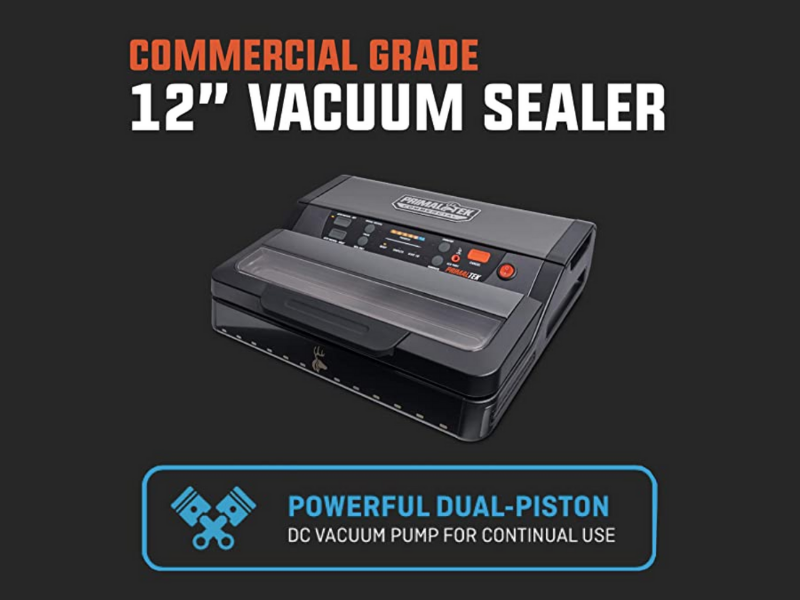 There are more features to note here. For example, the PrimalTek vacuum sealer is commercial grade — meaning, it can withstand heavy-duty use.
Moreover, the dual-piston technology of this machine ensures that no air is left inside the storage bag.
As a result, your food may last up to five times compared to ordinarily storing your food.
The sealing width of this vacuum sealer is 12 inches. This means that it can seal a wider range of storage bags. With the bag positioning guides, you can quickly and effectively seal your food.
Buy it now on Amazon
---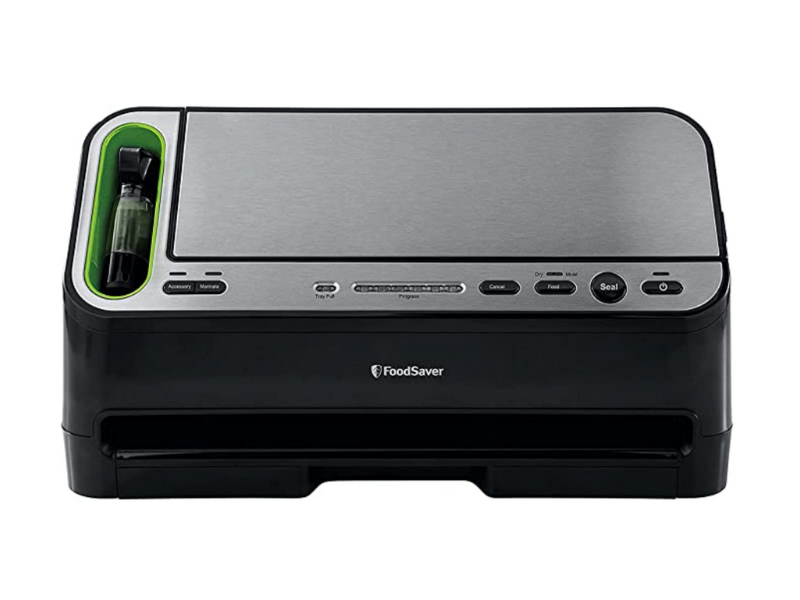 Prolong the shelf life of your food with FoodSaver's vacuum sealers.
Some food sealed with this machine can even last up to three years. Even though the food was already stored for days or weeks, you can be sure that it still tastes fresh and flavorful when you cook them.
Features
Here are some of the top features of FoodSaver vacuum sealer:
Automatic bag detection
Built-in plastic roll and cutter
Consistent and solid sealing
Automatic moisture detection
Certified by Nationally Recognized Test Laboratories (NRTLs)
Let's discuss these features deeper.
Description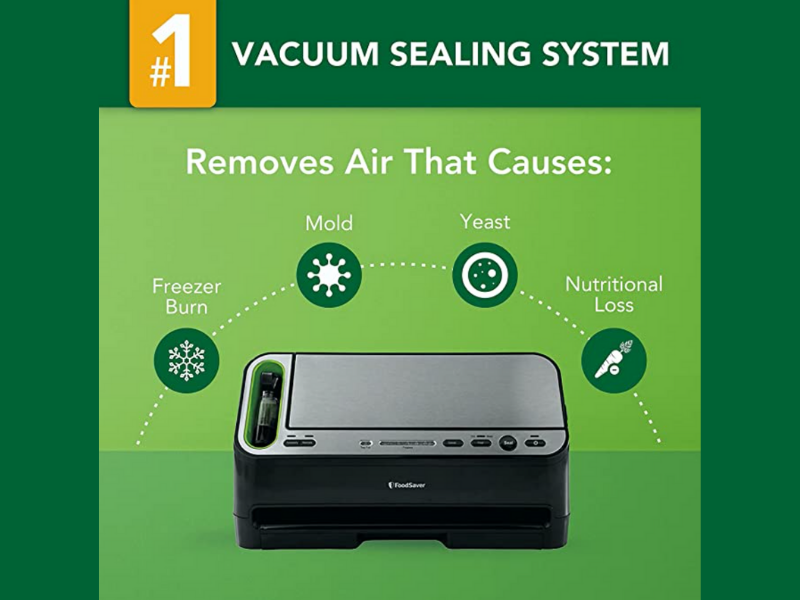 Automatic bag detection is a great capability because you can simply place the plastic bag's mouth on the sealing bar and the machine would automatically do its job.
This means that you can hold the bag with both of your hands and make sure it is rightly placed. This does not only make sealing more convenient but also safer and faster.
The built-in plastic roll and cutter make the machine even more enjoyable to use.
You don't have to store the plastic roll in other places.
You also don't need to search for scissors to cut the plastic, because the cutter is already there.
Plus, you can decide how big or small the plastic should be — something that is a great feature if you have different food sizes.
Automatic moisture detection is an important function as well.
You see, sealing wet food is different from sealing dry ones. It takes more power and sophistication to seal wet food items. Thankfully, this is not a problem with Foodsaver vacuum sealer.
Things to consider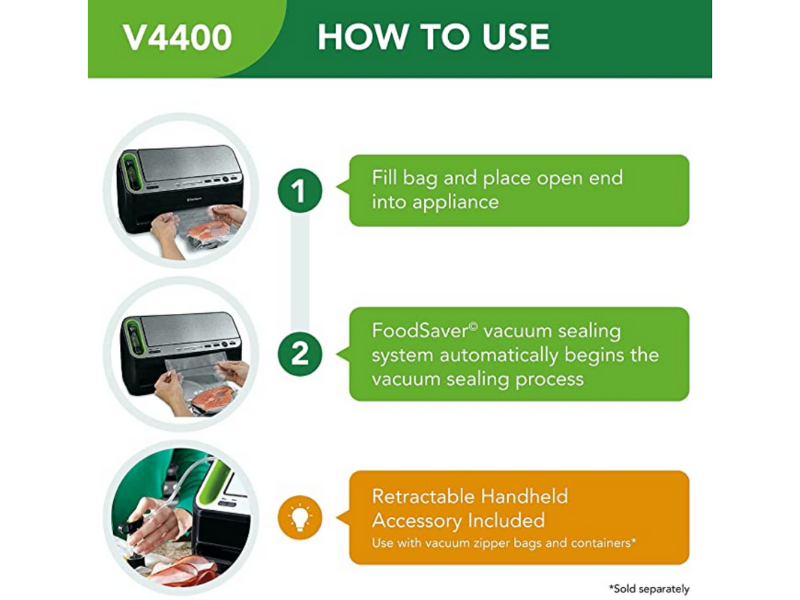 Being NRTL certified and tested only shows the positive reputation of this product. The certification proves that FoodSaver vacuum sealers are safe and effective to use.
Finally, what you would love about this machine is the retractable handheld accessory. This means if you can't fit the plastic bag or container into the machine, you can simply use the retractable handheld suction and sealer.
Buy it now on Amazon
---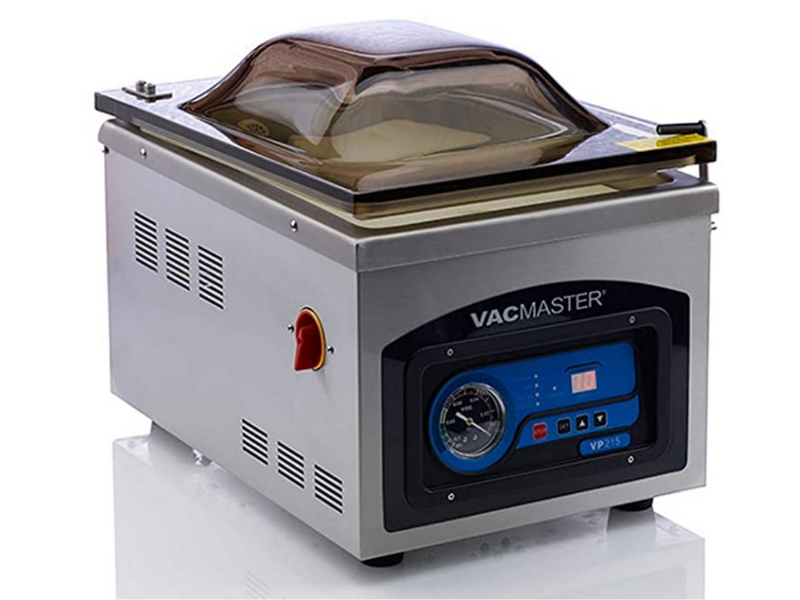 As one of the best vacuum packaging machines, the VP215 vacuum sealer seals food in a different manner.
As a chamber sealer, this works by putting the food inside the machine. There's an opening on top of the machine where you put your food and seal it.
Features
Here are some of the best features you'll love:
With a ¼ HP rotary oil pump, the machine can manage a lot of loads
Can extend food's shelf life for months and years
Can seal a wide range of food such as soups, meats, stews, and marinades
An ideal choice for people running catering, hunting, and cooking business
Description
When you buy this vacuum sealer, you'll enjoy how easy and effective this works.
It can run continuously without overheating.
You don't need to wait for a few minutes or seconds every after you seal a bag. The oil pump makes sure that you can seal as many bags as possible.
Other options
The VacMaster VP215 has a dimension of 20 x 14 x 15 inches. If you are looking for a bigger one, you can choose the VacMaster VP210 vacuum sealer, which has a dimension of 24 x 19 x 19 inches.
Another model is the VacMaster VP230 vacuum sealer, which is another bigger option. It features a 12-inch seal bar with double seal wire.
Buy it now on Amazon
---
Strong, effective, and reliable – these are just some of the words used to describe this machine.
The MagicVac vacuum sealer is made by Avid Armor, an Italian company that specializes in producing high-quality kitchen appliances.
Features
Check out these features:
Powerful vacuum
Automatic sealing
Efficient temperature control system
Impressive and sleek exterior design
Description
Perhaps, the best feature of this machine is its powerful vacuum. Aside from its main pump, it is also equipped with an extra powerful double pump, resulting in a capacity of 18 L/min.
Like other vacuum sealers, the MagicVac vacuum sealer increases food shelf life up to 5x more than other ordinary storage methods. It prevents freezer burn and keeps your food fresh and delicious.
The smart sealing bar stretches at 12 inches. It is not a simple sealing bar, though.
It has the ActiSeal 3D heavy-duty seal. This means that the sealing bar itself can determine how much heat is needed to seal the plastic bag. Aside from that, you have the option to do back-to-back sealing for best results.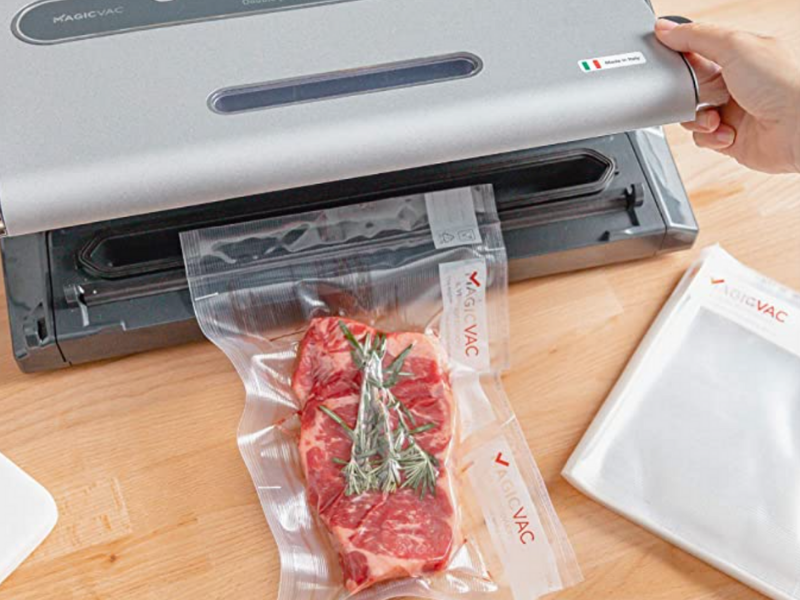 Things to consider
There are also other things that are worth mentioning here. Regarding its design, you will see that it has accessory compartments for storage purposes.
The roll holder comes with a cutter and cover. The machine can stand vertically and horizontally, so you can easily put it away for storage.
You can also use the triple seal setting. This ensures that even if you have to seal wet or thick plastics, the seal will still be tight and solid. The vacuuming containers and liquid proof tray can be removed for easy cleaning.
You have the peace of mind of using this product because it has been thoroughly tested for food storage and preparation.
Buy it now on Amazon
---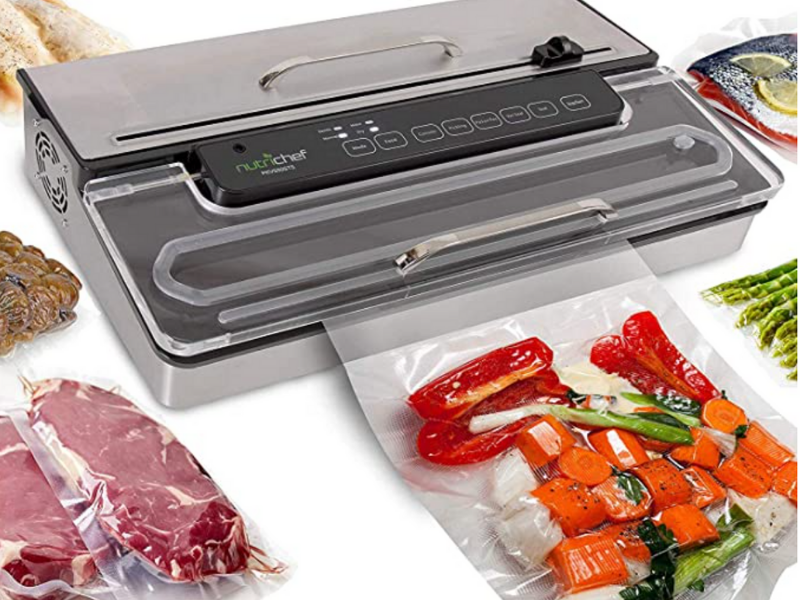 The commercial-grade vacuum sealer machine of Nutrichef is equipped with the right features that will keep your food fresh and long-lasting.
Features
Check out these features and see if the Nutrichef vacuum sealer is the right one for you:
400W powerful suction machine
Adjustable air suction
Easy to use digital control panel
Stainless materials used
Description
When using this machine, you can be sure that your food bag would completely be free of oxygen and mold.
Additionally, the suction system of the Nutrichef vacuum sealer comes with 9 bar vacuum seal pressure to create an airtight seal.
Inside the machine comes a built-in roll cutter that you can use to cut the bag in whatever size you desire.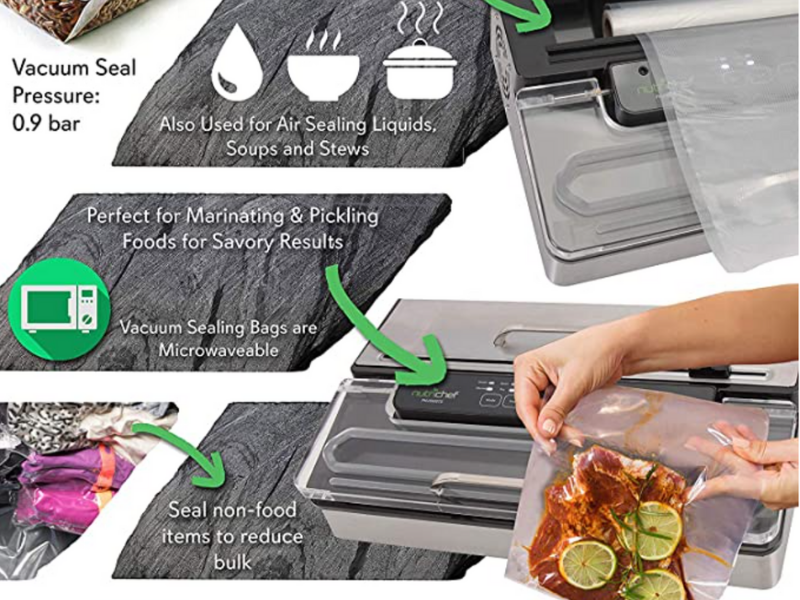 The digital control panel comes with soft-touch buttons placed on the top panel for easy viewing.
The LED indicator lights can help you determine the status of your sealing process.
When you buy this product, you get the vacuum sealer itself, air suction hose, vacuum bags, power cable, and vacuum seal bag roll.
Buy it now on Amazon
---
If you're looking for a vacuum sealer that combines power and beauty, then you would love having the Wevac vacuum sealer.
The machine is ideal for sealing fresh meats, sauces, soups, and marinades. The compact design ensures that the machine is easy to place on your countertop and store inside your cabinet.
The machine is made with heavy-duty materials. You can use this for commercial purposes. It doesn't heat up easily and can endure prolonged use.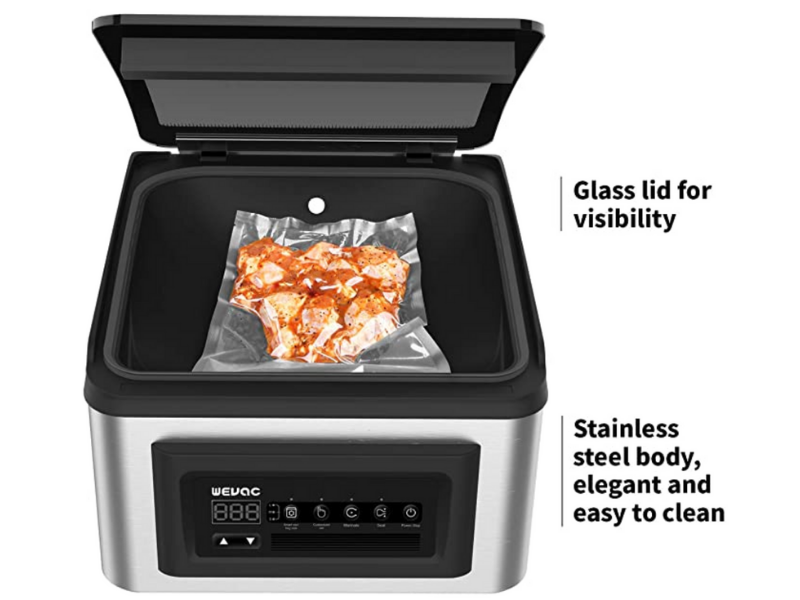 Features
Here are some features you need to take note of:
Looks professional
Easy to clean
Glass lid provides visibility of food being sealed
Adjustable temperature
Description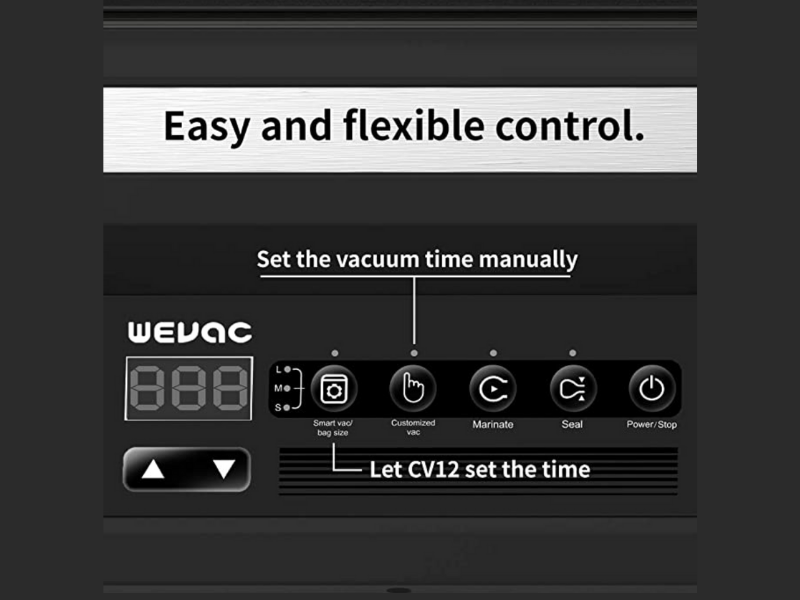 The dry piston pump used in this machine passed rigorous durability testing. The double seal wires improve the strength and tightness of your seal. The chamber size is big enough to accommodate a lot of food types.
The WeVac vacuum sealer comes with a 2-year warranty, which gives you peace of mind while using the machine.
Buy it now on Amazon
---
How to choose the right industrial vacuum sealer in 2023?
There are new models of vacuum sealers in the coming year. You can take a look at those, but don't forget that you can also consider older models.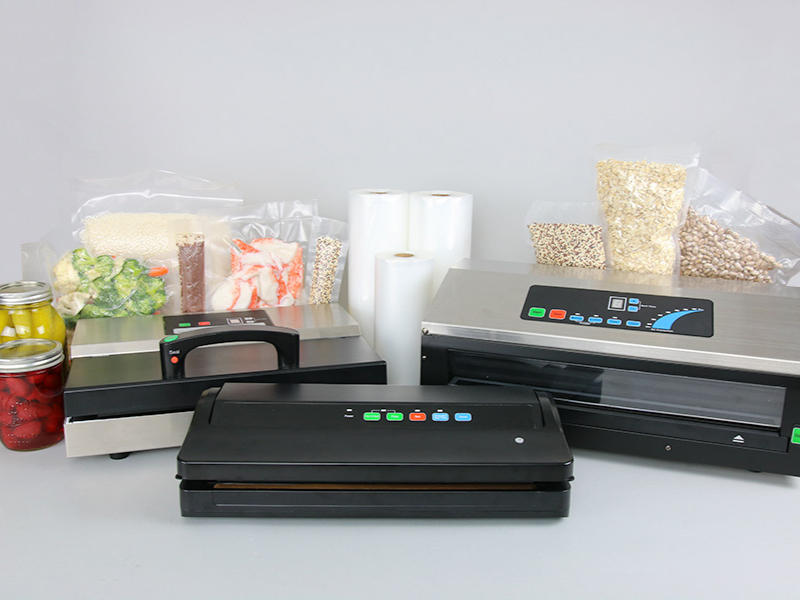 The important point is that you choose the vacuum sealer that fits your needs, preference, and budget.
If you just need something for personal use, then you can go for the simpler edger sealer.
If you want to ensure your business runs smoothly, preserve food efficiently, and serve your customers satisfactorily, then getting an industrial vacuum sealing machine is a great investment.
If you're buying online, be sure to read reviews and the descriptions carefully.
Check images as well.
Remember, you can't physically see and touch the product. So, you have to rely on what the seller and other customers have to say.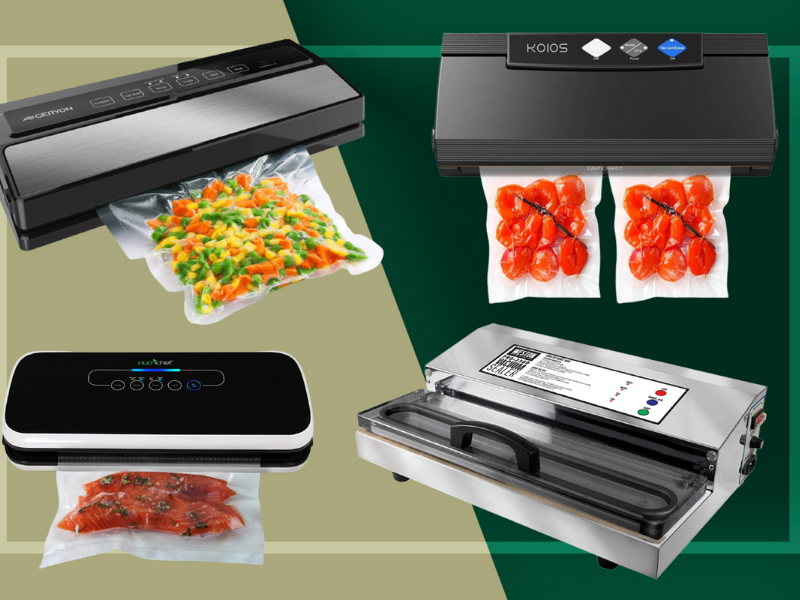 Finally, consider your budget.
Industrial vacuum sealers may cost from a few hundred dollars to a thousand dollars.
If you don't have enough money to buy your desired item, perhaps, you can delay the purchase and save up more.
It is better to buy the right sealer today rather than settle for a cheaper one that you will just regret buying in the future.
Buy vacuum sealers for industrial use
Now that you know some of your options, you will have a better way of finding the right vacuum sealer for you.
With the right knowledge and information, you should be able to buy the best vacuum sealers for yourself.
Have a happy vacuuming day!
* If you buy through links on our site, we may earn an affiliate commission. For more details, please visit our Privacy policy page.