Caviar refers to the group of eggs grown or fish roe and collected in sturgeon fish. If you haven't tasted it yet, your palate might be surprised with this salty, briny, and delicious delicacy. Though sturgeon is the most commonly used fish in producing caviar, other fish such as salmon and smelt can also produce eggs that can be used for a high quality caviar.
Caviar's reputation has been known in different cuisines for its rare, expensive, and cherished delicacy. The quality of a caviar is categorized based on a caviar's grading system, considering its size, and its flavor. Being able to gain the knowledge for the types of caviar will allow you to use them for a well-respected menu.
Types Of Caviar
What Are The Types of Caviar?
The types of caviar are categorized into six main types and they are based on their own color, flavor, and sometimes even texture and size. Let us check what these types of caviar are and know how to eat them to elevate your experience.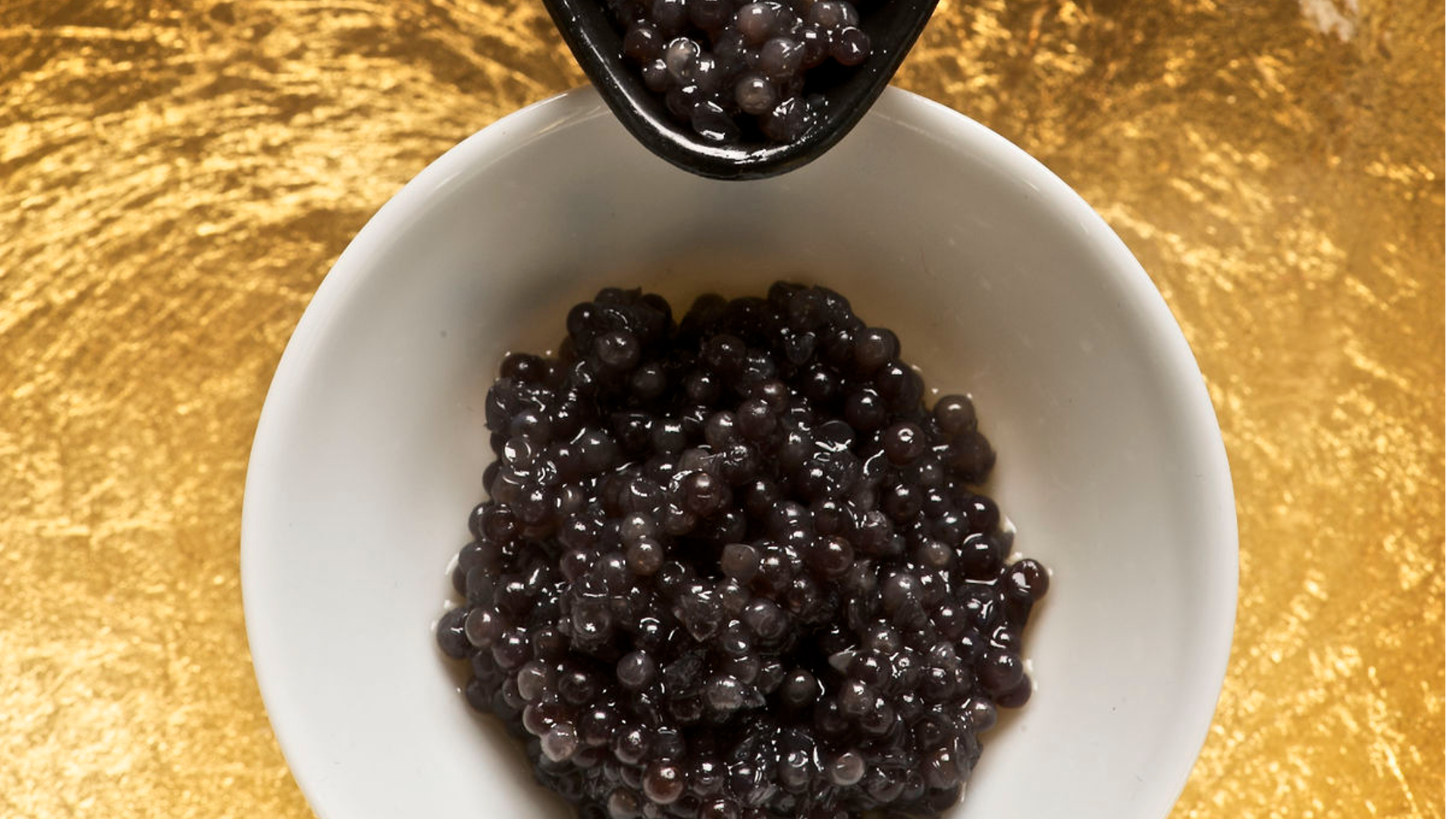 Beluga Caviar
This caviar consisting of the roe or eggs of the beluga sturgeon Huso huso is the rarest and most sought-after type of caviar. One of the reasons why beluga caviar is popular is due to how each piece is relatively large and makes a satisfying pop, plus you will get that tasty caviar brininess and buttery texture in every bite of the beluga caviar.
The reason why beluga caviar is able to retain the distinct taste of a real caviar is due to the fact that beluga sturgeon swims in the unpolluted waters of the Caspian sea. However, it is sad to imply that due to the quality of beluga caviar, it makes the beluga sturgeon to be an endangered species due to overfishing.
Importing beluga caviar to the US is already banned, but fish farmers did not stop in looking for ways to produce beluga caviar and they have found a more sustainable method of harvesting Beluga caviar. They created a Beluga Hybrid caviar by combining the Beluga sturgeon and Siberian sturgeon, which would take 18 years to reach full maturity.
When it comes to the flavor, beluga caviar has a buttery, rich, creamy, mild taste with some notes of hazelnuts. The roe's colors are light gray and pearlescent. These traits make the beluga caviar an expensive type, but it's going to be a great bang for your buck and a wonderful special-occasion treat.
---
Sevruga Caviar
Sevruga Caviar is also a caviar that came from the Caspian sea. When it comes to quality, sevruga caviar stands in comparison with the Beluga and Ossetra giants. Also, this is the smallest in size when compared to those two types of caviar, but it is packed full of the flavor from the natural sanctuary of Caspian, Black, and Aegean Seas.
Sevruga Caviar is usually harvested from Siberian, sterlet, and sevruga sturgeon. Once opened the very small, pearl-shaped bites Sevruga caviar will greet you. You will also get the brininess of beluga caviar in every taste. Expect a full-bodied, briny, nutty, clean, crisp flavor with sevruga caviar.
The appearance of Sevruga caviar is described as steel gray and pearlescent to dark charcoal gray color. The saltiness of the Sevruga caviar is perfect for some creme fraiche and chopped herbs. A creamier element will cut its saltiness of the Sevruga caviar and would give a delicious umami taste.
---
Salmon Caviar
The fish roe of the salmon can turn into a delectable caviar, thus, it can be referred to as salmon caviar or salmon roe. Salmon is one of the best fish and it should not be a surprise that it can produce salmon eggs that are large and tastes pleasantly fishy. It is perfect on toast or you can serve small spoons with a dollop of cream and a tiny sprig of dill.
In high-end Japanese restaurants, salmon roe is also called Ikura caviar and is known for its opulent, salty richness flavor that is comparable to the beluga at a less expensive rate. The salmon caviar's clean, crisp, and buttery flavor together with a beautiful brilliant orange-red spheres will certainly be great at any cocktail party or to spice up a dinner table.
---
Paddlefish Caviar
The paddlefish roe that is harvested from North American paddlefish produces one of the most popular types of caviar from the United States. Paddlefish caviar looks identical to the sevruga caviar without the high price tag. This American caviar can be used as a garnish for crisp toasts or to compliment vegetable platters.
Though the fish that produces paddlefish caviar came from the waters near Kentucky, Mississippi, and Tennessee, the earthy, silky, and intensely rich flavors will make you think that it came from the Caspian sea. The paddlefish caviar has a light to dark gray color and is a bit smaller.
---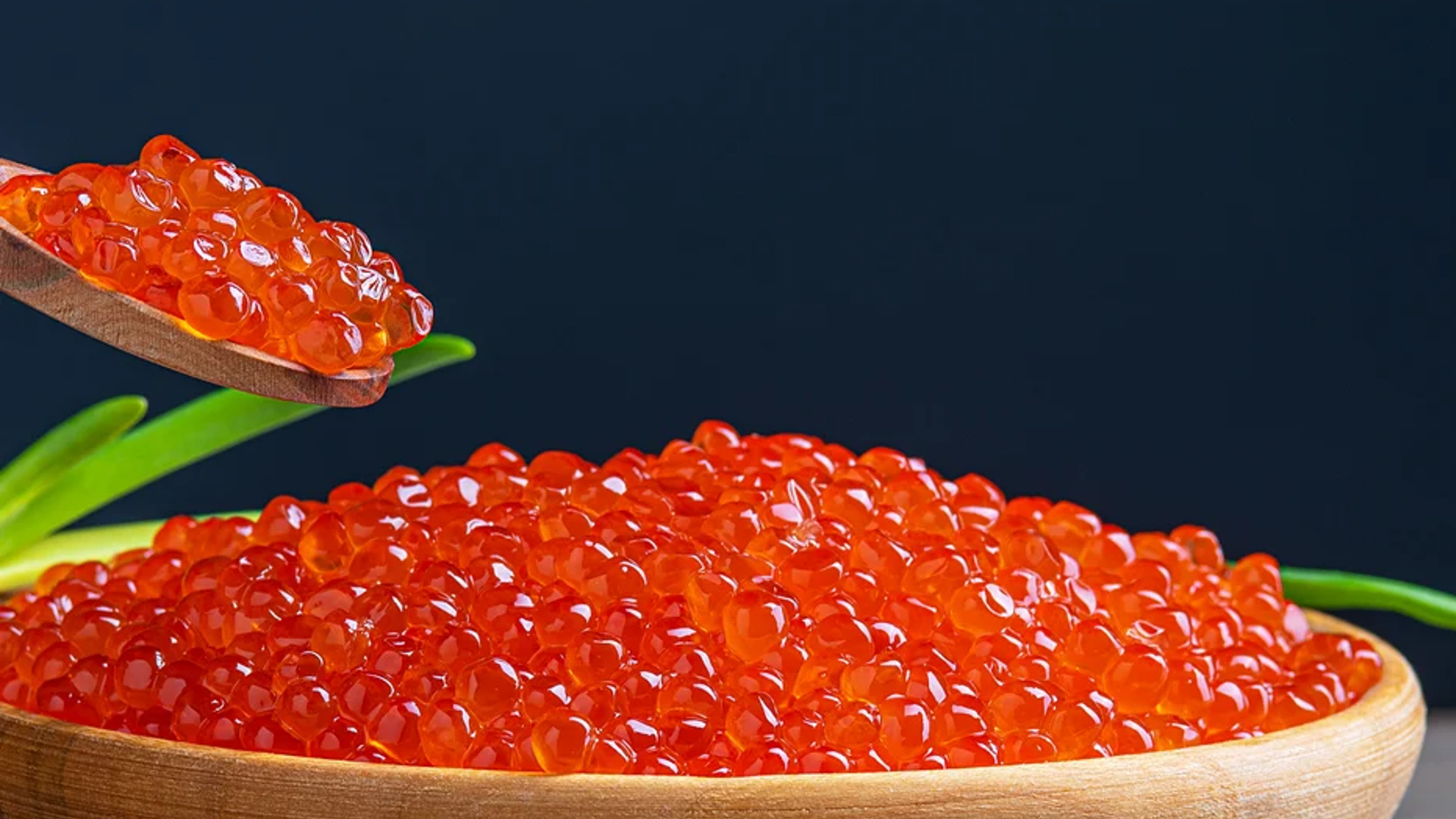 Trout Caviar
The trout roe looks similar to the salmon roe, but the brilliant golden-red color closely resembles that vibrant tangerine color. Its taste is mild, sweet, and briny with some smokiness on it. Many people love trout caviar for its presentation and the utter deliciousness in every bite.
It can also be referred to as rainbow trout caviar as the trout roe comes from the European rainbow trout that are raised in the cool freshwater lakes of France. Their egg size can be considerable when compared to the other types of caviar.
---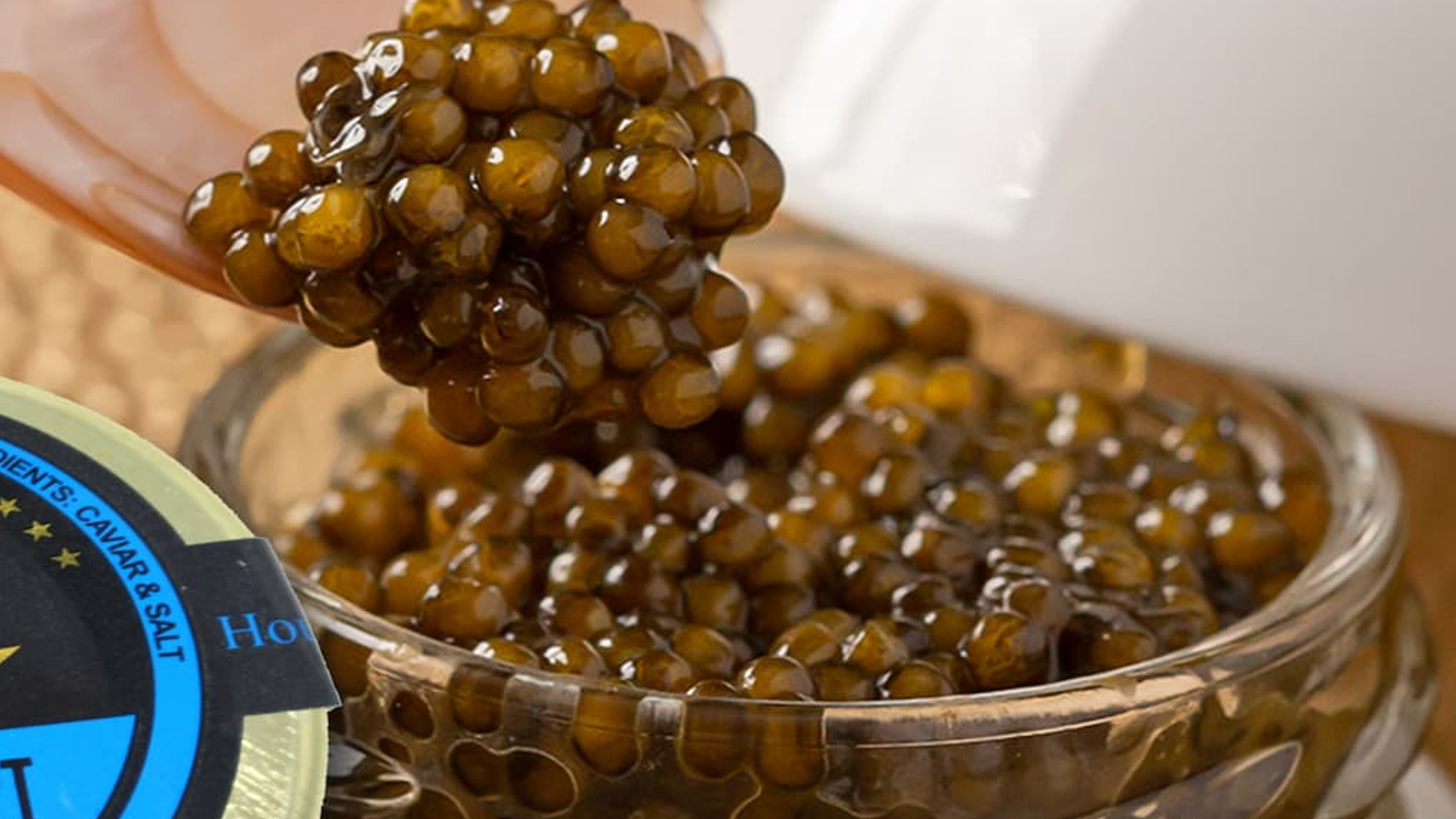 Kaluga Caviar
If you need some caviar substitute from the overfished European sturgeons, Kaluga Caviar is the best caviar sustainable option. Kaluga caviar hails all the way from various river basins and seas around Asia. This is also known as "River Beluga" and is a close relative to the famed Beluga sturgeon.
Since they are closely related to the beluga, Kaluga caviar has a taste that also resembles its cousin that has an earthy, salty and buttery texture. The Kaluga caviar will have a color of light to dark brown or golden hue. Since beluga is more expensive, Kaluga caviar is one of its top competitors in the US.
---
Sterlet Caviar
Another type of caviar that grows in the Caspian sea is sterlet caviar. It is also found in other parts of Europe such as Black, Aegean, and Azov seas, as well as the rivers of Siberia. The taste of sterlet caviar is close to the sevruga which has a mild and nutty flavor with a buttery texture, though the light to dark gray with shiny silver undertone eggs of sterlet caviar are smaller in size.
Along with Beluga, Ossetra, and Sevruga sturgeons, Sterlet sturgeons are also endangered for the same reason of overfishing for its quality. Since it is hard to produce a sterlet caviar, this is also one of those types that comes with a higher price point.
---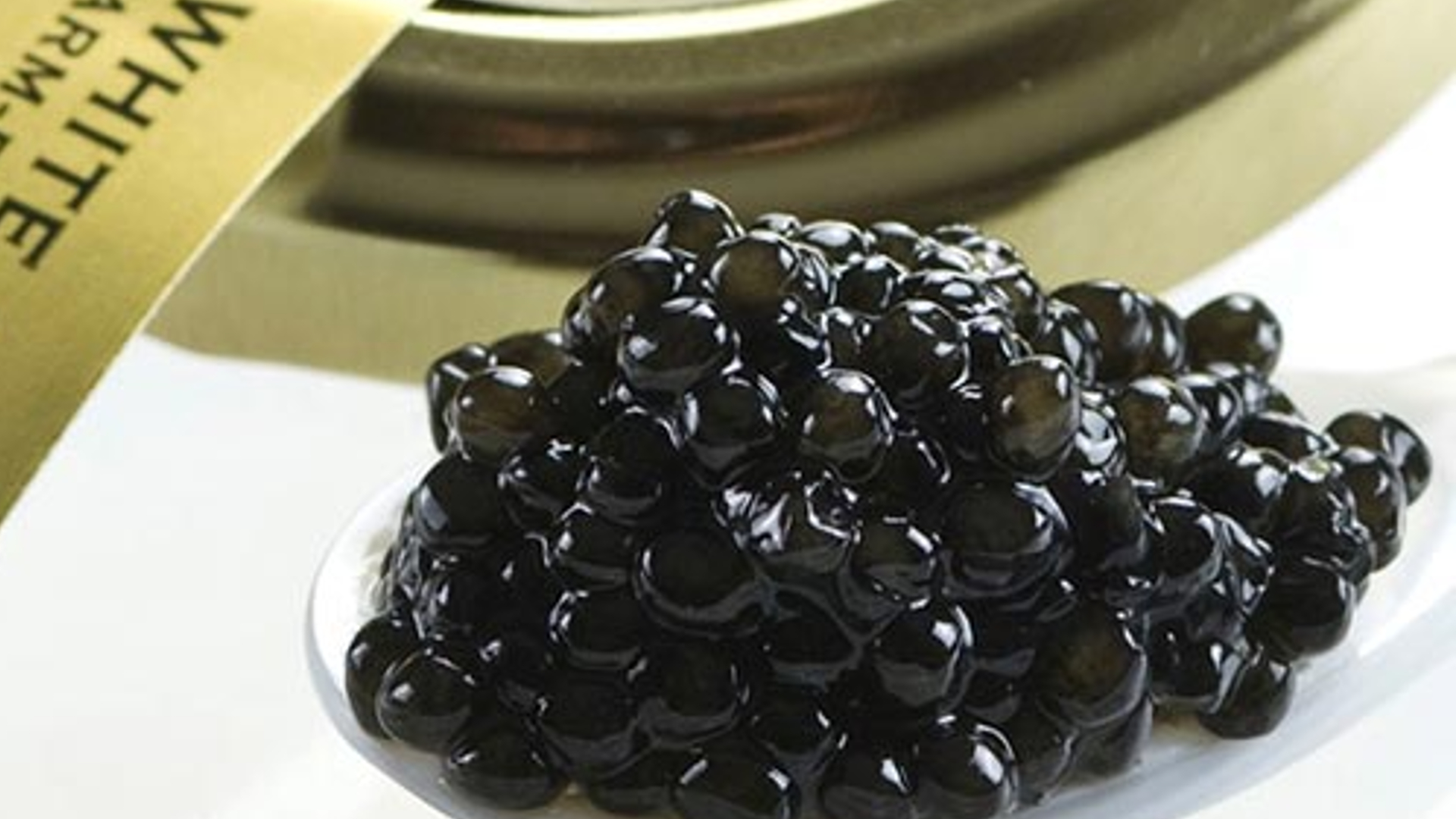 American Caviar
There are many varieties of American caviar that are mostly found in the seas surrounding the country and its interior lakes. When it comes to the taste and quality of fish eggs, American caviar could rival those types that are found in the vicinity of Caspian sea.
Unlike those overfished sturgeon caviar, American caviar is sustainably farmed and totally fresh. Plus, you are sure that you will still get the great caviar taste. One of the famous varieties of American caviar will be the white sturgeon. White sturgeon caviar is produced from the eggs of American whitefish that live in the cool waters of the Great Lakes. You'll savor its angry, sweet, and briny taste without breaking food costs.
---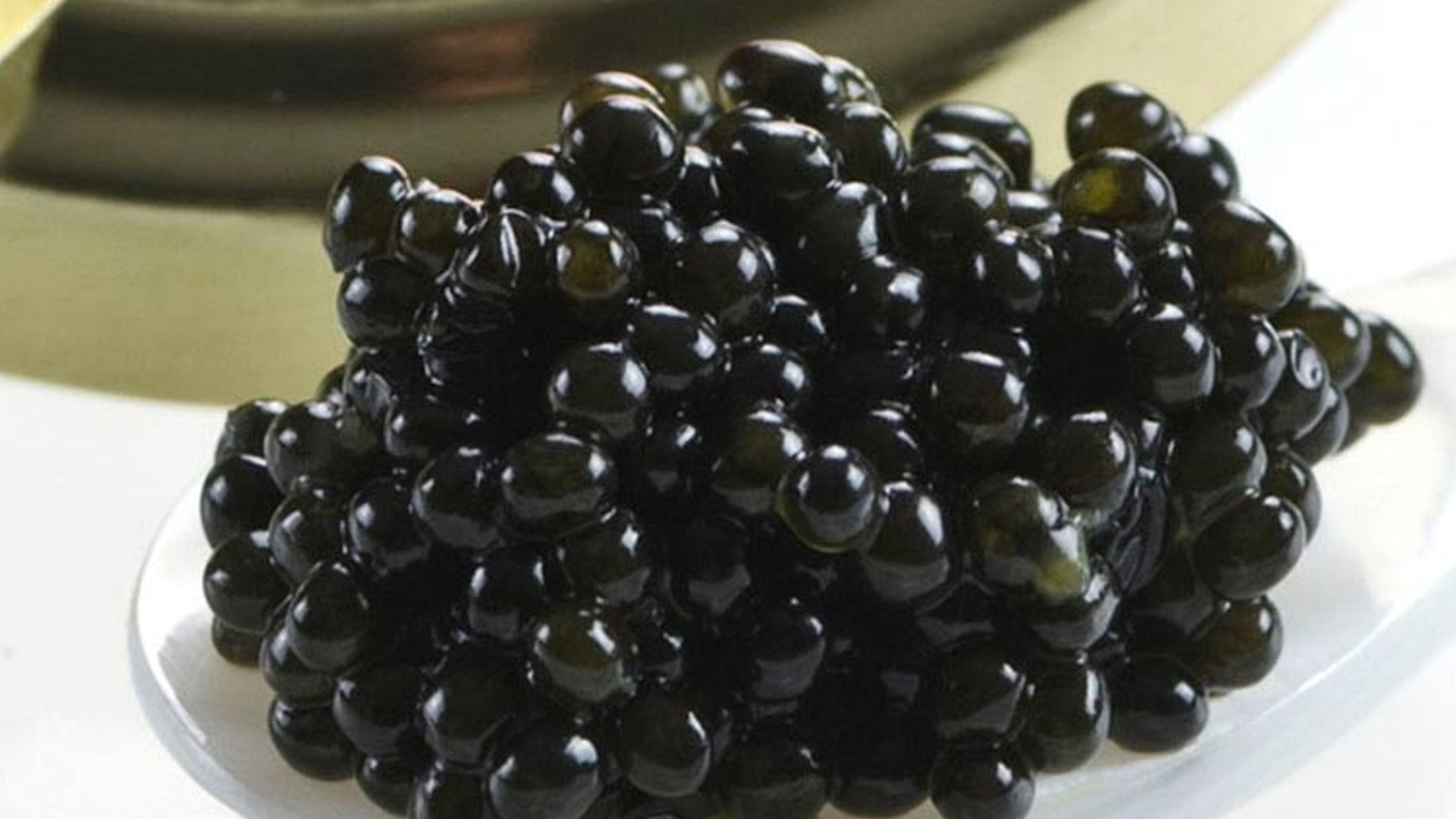 Hackleback Caviar
If you don't want an expensive caviar but would want to savor that intense, deep, sweet, and nutty flavor without breaking the bank, try the Hackleback caviar. The fish eggs of hackleback sturgeon, also known as "sand sturgeons" that produce the hackleback caviar are jet black and shimmery.
Hackleback caviar is harvested from the southern rivers of the United States, which are Missouri and Mississippi rivers. This is a great substitute for the expensive caviar that's also overfished. Hackleback caviar can be paired with all sorts of dishes, such as pasta and fresh fish filets. Since hackleback caviar is being produced domestically, you can be assured of its freshness and quality.
---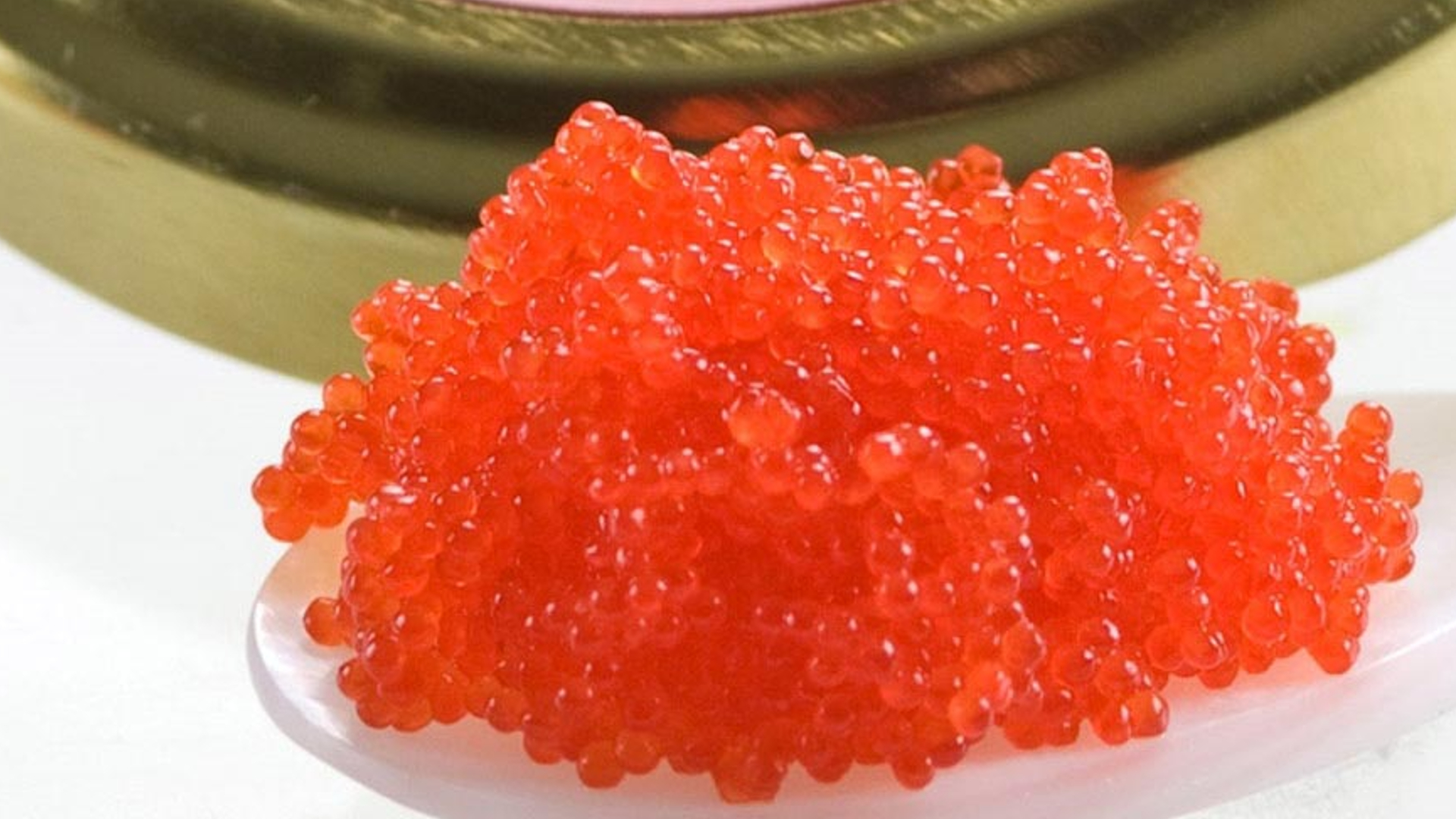 Capelin Caviar
Just like the sterlet caviar, capelin caviar is also small and almost very tiny. Its color is almost neon-pink and is great for sushi as a topping or on buttered bread. It also comes with a different name such as Masago.
Capelin Caviar has a mildly smokey flavor and slightly salty taste. The small size of the capelin roe is due to the fact that capelin is not produced from a sturgeon, rather, it is from a smelt roe. Serving caviar to your friends and family whose taste buds are not yet familiar with caviars, capelin would be a great option due to its tiny size.
---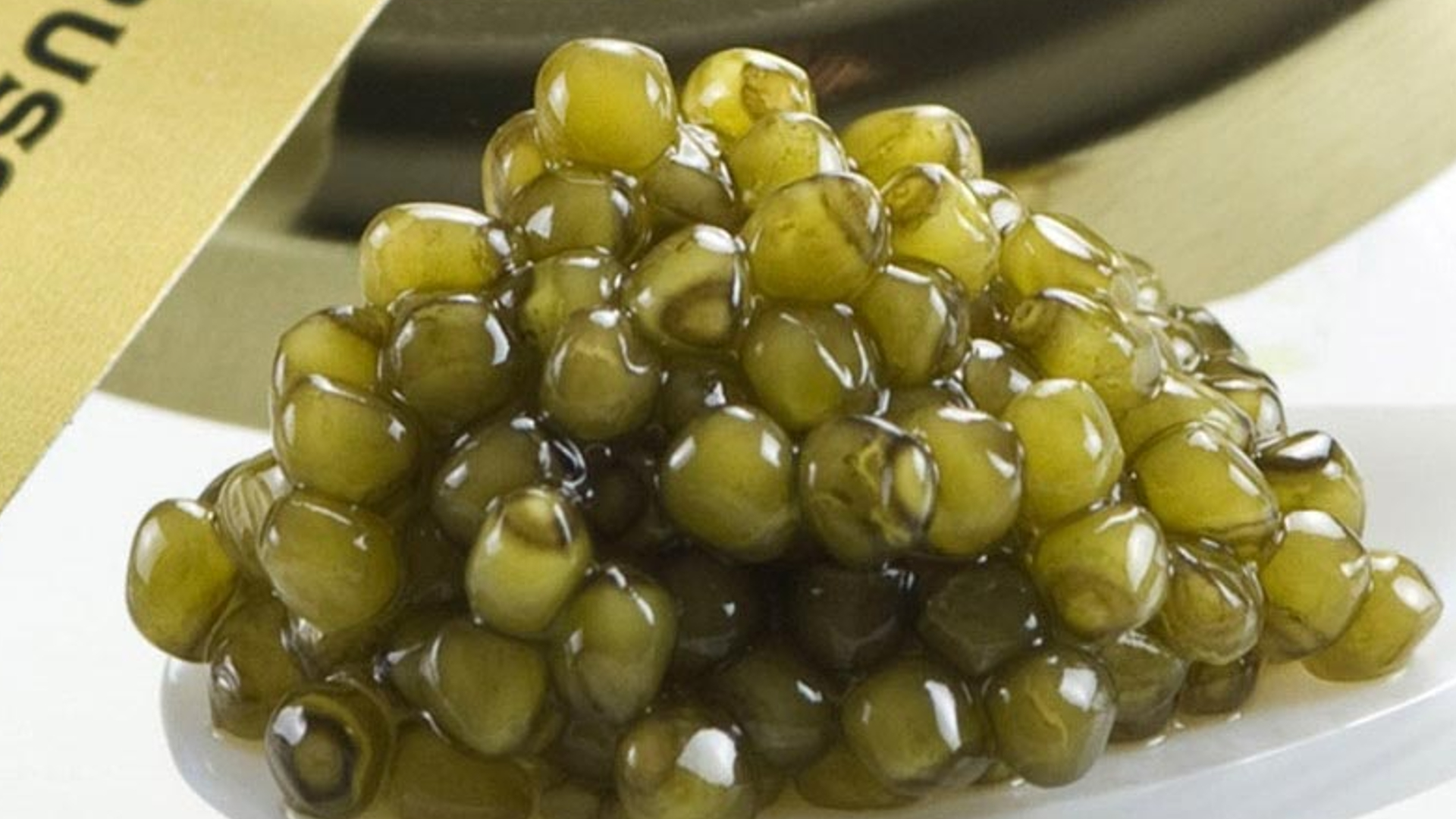 Osetra Caviar/Ossetra Caviar
Known as the most popular type of caviar in the world, Osetra caviar is more affordable than its counterpart. Due to its lower price point, restaurant menus would usually feature osetra caviar. Still, Osetra sturgeon are also part of those endangered sturgeon caviar due to low reproductive rate and exploitation of overfishing.
The great flavor of osetra caviar is one of the reasons why people are after it. Osetra caviar is known for its uttery, nutty, briny taste with bright and hints of citrus flavor. Depending on the variety, the osetra sturgeon from the Caspian sea produces the dark brown, gray, gold, or black eggs of the Osetra caviar.
Due to its exciting yet mild flavor, Osetra caviar is a versatile caviar that can be paired well with poultry dishes, fish, or even pasta and risottos. This one of those few foods that can carry out their flavor profile while being incorporated into other dishes.
---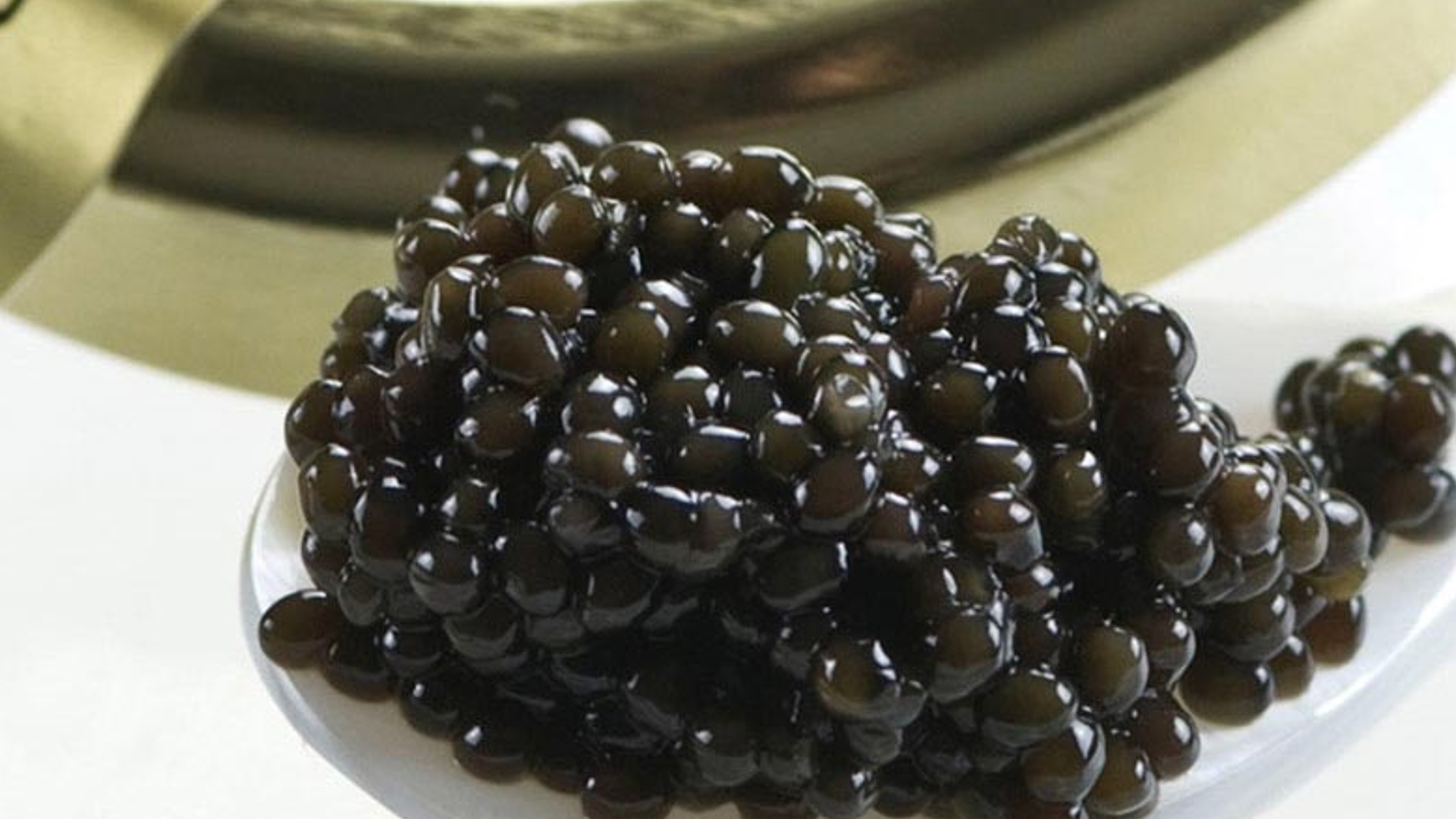 Bowfin Caviar
Bowfin caviar is one of those American caviars that comes all the way from Louisiana's waters. It is also called "Cajun" as it is ideally used in traditional Cajun dishes. You can also serve bowfin caviar with a dip and some crackers.
Unlike other types of caviar that might have resemblance to their tastes, bowfin has a slightly different and distinct taste. It isn't as briny as the other caviars, but strong enough to withstand in cooked dishes. When cooked, bowfin caviar will turn into a gorgeous ruby hue.
---
Summary
Each type of caviar has their own flavor profile and distinctive factor. Some may have a golden brown appearance, while others will have golden orange. There could also be medium sized eggs, while the others are smaller or bigger. Overall, caviar is pleasantly clean, crisp, briny, and sea-salty. The surroundings where they are being raised also affects nuttiness, butteriness, sweetness, smokiness, or the crunchy texture of the caviar.
Caviar is also one of those fine foods that might come with a great price. The best way to eat caviar and get an impacting experience is to take your time. Don't rush and eat it in portions by starting a tablespoon or less at a time. Upon placing the caviar in your mouth, gently press it using your tongue against the roof of your mouth without chewing. Imagine like you are tasting some wine and experiencing the flavors before swallowing.
You can also serve caviar with other accompaniments such as sour cream or lemon wedges. The ideal spoon for serving caviar is the mother of pearl spoons as it won't change the subtle, smooth texture and delicate flavors of caviar. If you don't want to compromise the pure, fresh taste and ruin your good caviar experience, don't use metallic utensils. Glass, ceramic, and bone serving ware are your other suitable options if you don't have a mother of pearl spoon.
If you have an unconsumed tin of caviar, store it in a refrigerator and consume it within three days. Unopened cans can be refrigerated for up to six weeks. Make sure to only buy the item that you think you can consume in a short period of time.