Cucumber, which is known in the culinary world, is a widely-cultivated creeping vine plant that belongs to the Cucurbitaceae gourd family. This edible plant is often considered a vegetable, but is botanically a fruit as it grows from a flower with seeds. Different types of cucumbers are originally from India and are later on introduced to other parts of Europe.
This fruit is not only suitable for recipes and salads, but was also used to treat scorpion bites and poor eyesight by the Romans. Cucumbers are rich in fiber and minerals which can keep our body hydrated. It is also essential in removing waste from our body, keeping our skin smooth and healthy. To extend their shelf life, cucumber fruits must be tightly wrap in a plastic and store in a cool temperature.
Cucumber varieties are classified into three; such as slicing, pickling, and cocktail cucumber.
Slicing cucumbers also known as American slicing cucumbers have much thicker dark green skin, typically 8 inches long with tender flesh for fresh eating. This type of cucumber is easy to ship because of its thick skin without spines and is often sold in the grocery stores. Slicing cucumbers can be grown in a home garden or a penhouse.
Pickling cucumbers areshorter in size, have thin spines with dark and light green skins at the blossom end. This variety of cucumber only measures 3-4 inches long. This bush variety is easy to grow and can be harvested as early as seven days.
Cocktail cucumbers also known as snack cucumber, have thin skins and are small in size. This type of cucumber is seedless and often used as a drink garnishment.
Now, let us get to know the different types of cucumbers that can be grown in the garden and can also be found in most supermarkets.
Types of Cucumbers
Listed below are 10 best garden cucumbers that are perfect for slicing, pickling, and cocktail.
Armenian Cucumber
This type of cucumber plant is long and twisted. It has a thin dark-green skin and turns yellow when ripened. This variety of cucumber plant which is also known as a snake cucumber or snake melon, has a mild taste with a great aroma. Armenian cucumbers are good for pickling and are usually sold at farmers markets.
---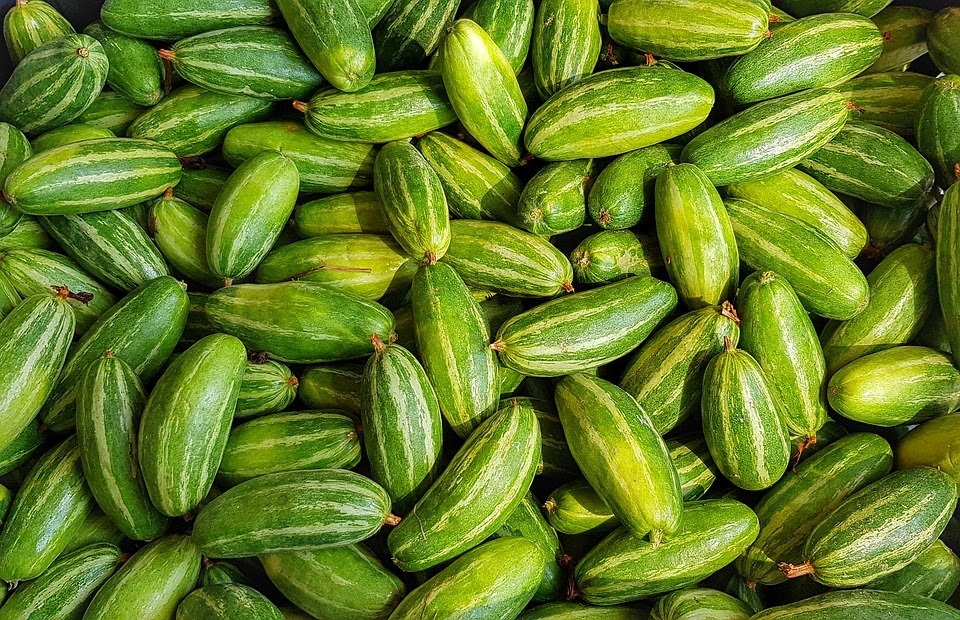 Lemon Cucumbers
Lemon cucumbers have a yellowish thin skin just like lemons, but taste differently. It has a sweet and crispy taste and can be eaten without peeling its skin.This is a versatile type of cucumber as it can be prepared in any type of recipe. These lemon cucumber fruits can be grown in the garden and also available in the supermarkets.
---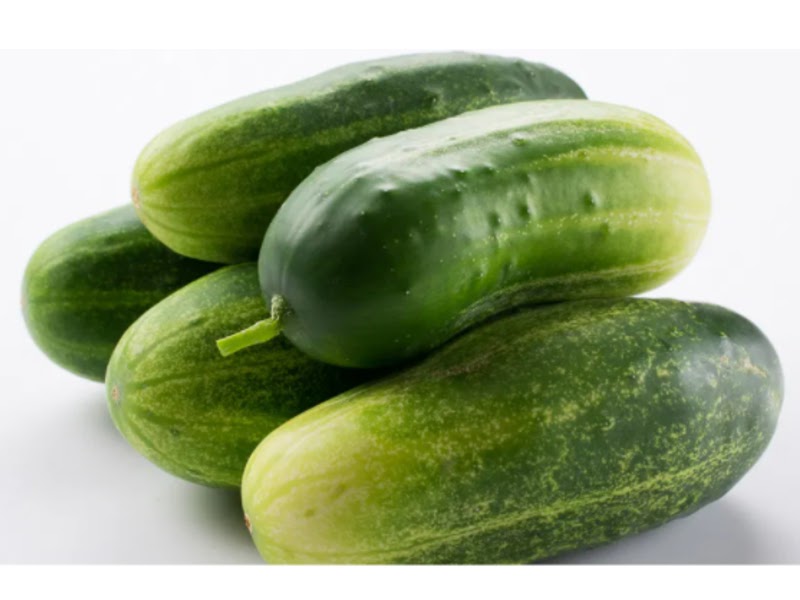 Kirby Cucumbers
These cucumber vines are short in size and bumpy. They have a range of color from yellow to dark green. Kirby cucumbers are flavorful and crunchy when eaten raw. This variety of cucumber is often called "pickling cucumber" as it is perfect for pickling. Needless to say, it is one of the best pickling cucumber varieties.
---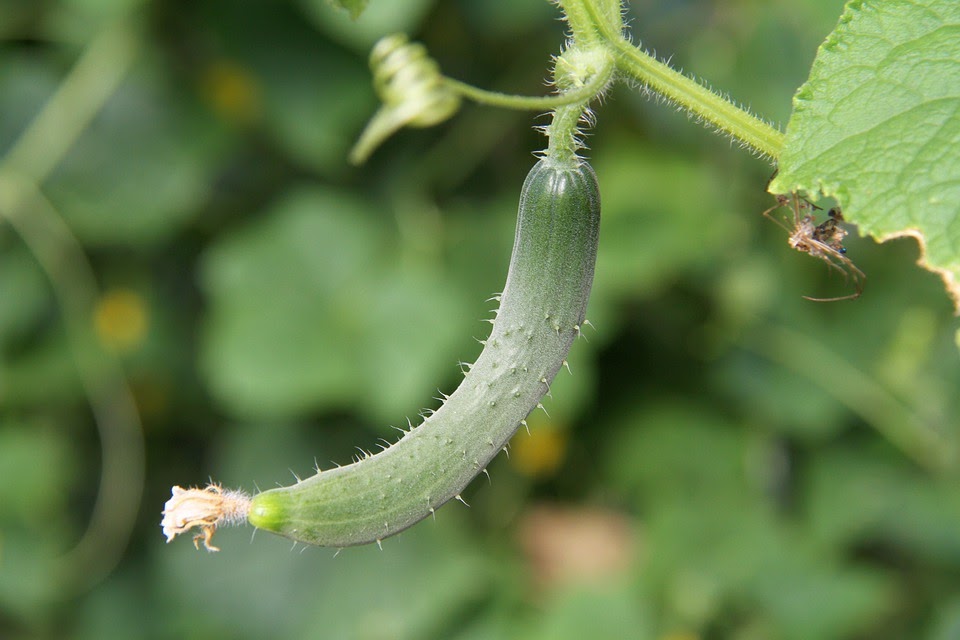 Japanese Cucumbers
Japanese cucumbers also known as Kyuri, have thin dark-green skin with tiny bumps on them. The cucumbers have very small seeds, crispy, and sweet in taste. They are perfect for salads and pickling recipes. Japanese cucumber can grow up to two feet long and three-inch in diameter. Most of these types reach roughly eight inches long. Unlike any other cucumber varieties, this fruit is straight and unswerving.
---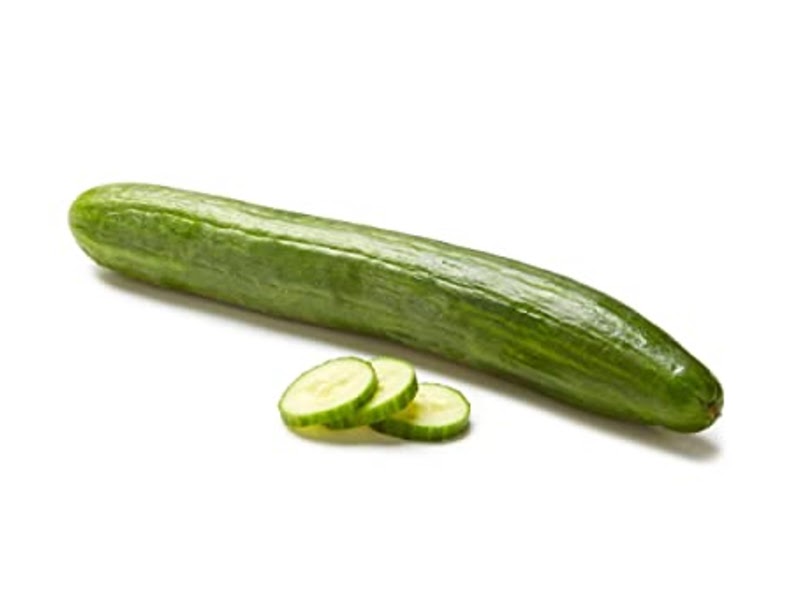 English Cucumbers
This slicing cucumber is commonly known as greenhouse, European cucumber. English cucumber which belongs to the same family as melon, has a higher water content. It is seedless with a slender and uniform shape. It can grow from 10 to 12 inches long and has a very thin skin. Same with most vines or cucumber types, English cucumbers are sold in plastic shelves but a bit expensive compared to other cucumber varieties. This slicing cucumber is a great appetizer and ideal for salads.
---
Persian Cucumbers
Persian cucumbers have dark-green thin skins and can only grow from five to six inches long. This is also considered as a versatile burpless cucumbers since it can be used in both raw and cooked recipes. This type of cucumber is rich in Vitamin A and C, and is an excellent source of dietary fiber. Persian cucumbers are available all year round because of its crunchy and sturdy texture.
---
Telegraph Cucumbers
Also known as Continental cucumbers, have the longest and thinnest dimension. Its skin color is dark-green with shallow grooves from top to bottom. Telegraph cucumber has a very few small seeds and are sweeter than the rest of cucumber varieties. It is often wrap individually as it has a soft skin that can be easily damaged. This one can be used as a side dish salad, pickled, and can be eaten raw.
---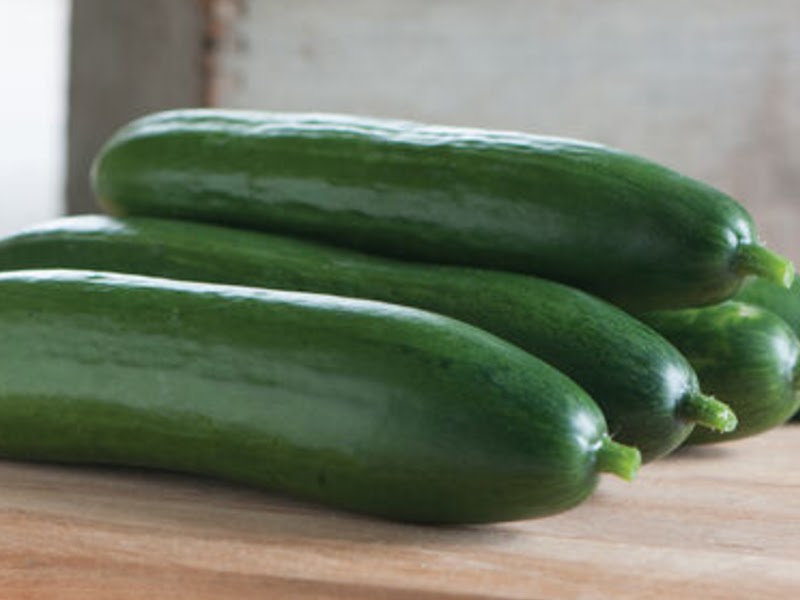 Diva Cucumbers
Diva cucumber is a slicing cucumber that can be grown in your garden. Just like other cucumber slicing varieties, this fruit is sweet and bitter-free with a crisp texture. It is a type of cucumber that is seedless, but can produce a few one once pollinated by other cukes. The leaves of these plants are also resistant to scab and can tolerate downy mildew. In a span of 58 days, you will be able to harvest mature cukes in your home gardens, but is flavorful when picked small and is a perfect snack cucumbers. These cukes can also be purchased in most grocery store.
---
Unistars Cucumbers
The Unistars cucumbers are delicious cocktail and snack cucumbers that can only grow up to four inches long. These are fast growing cucumber plants and can produce vigorous, and plenty of fruits per node. These specialty cucumbers have high resistance to scab and powdery mildew. Can be perfectly eaten raw and also best for pickling.
---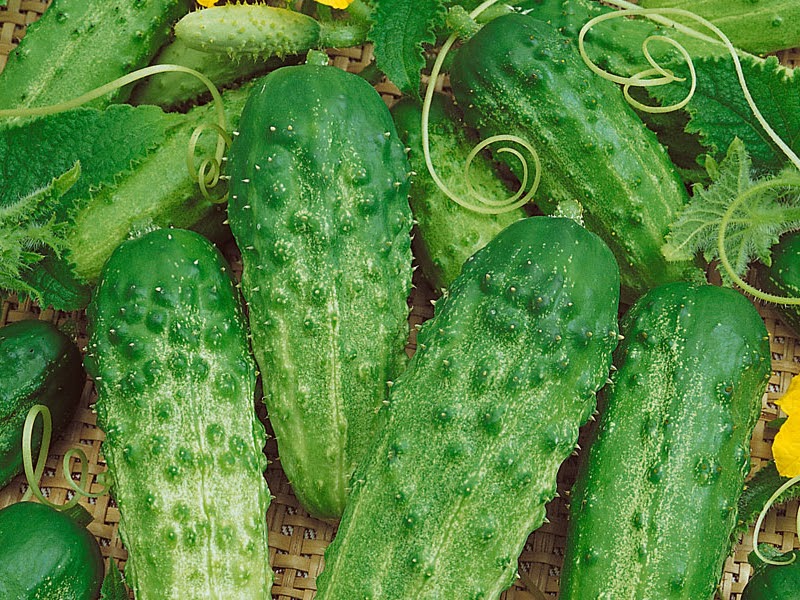 Pick A Bushel Cucumbers
These cucumbers can be grown in a container. You can also direct-sow seeds in a sunny area and expect to have mature cukes after 50 days. This cucumber fruit is bitter-free, sweet, crunchy and with light green skin. The cucumber plant can stand up to cucumber mosaic virus and scan, and can bear an average of 20 fruits.
---