Just a tad difference from the peaches, nectarines are actually the hairless version of them. With the scientific name of Prunus persica, nectarines belong to a variety of peaches. But to clear it out, they are not a result of combining peaches and plums.
For the record, nectarines have been around this planet for over 2,000 years and they have cultivated in ancient times of Greece, Rome, and Persia. It is believed that varieties of nectarines are created due to an accident genetic mutation of the peaches that happened in the regions of China. This hairless version of peaches means sweet nectar, as what the taste of nectarines are.
Are Nectarines as Healthy as Peaches
Just like peaches, nectarines also contain a good nutritional profile value. Nectarines are naturally rich in vitamins and minerals, such as beta-carotene that supports eye health and prevents eye diseases.
Aside from that, consuming nectarines will improve immunity as it contains vitamin C. Eating nectarines will also prevent many fatal diseases, improve skin health, aid in digestion and fight against several abdominal illnesses.
Since most nectarine varieties contain stones or seeds, they are also low in glycemic index and have low calorie content that aids in weight loss and controls the blood sugar level in the body. You can definitely add them as an ingredient of your fruit salad.
What are the 13 Different Types of Nectarines
Different types of nectarines have been surfacing throughout time and these varieties have been evolving as well. The difference of the nectarines can be attributed to their skin color, with stone or freestone variety, flesh texture, and the nectarine trees.
There can be bright red skin, yellow skin, and yellow flesh nectarines. They are also divided into freestone and clingstone varieties. Let us get to know more about the different types of nectarines and how you can distinguish them from each other.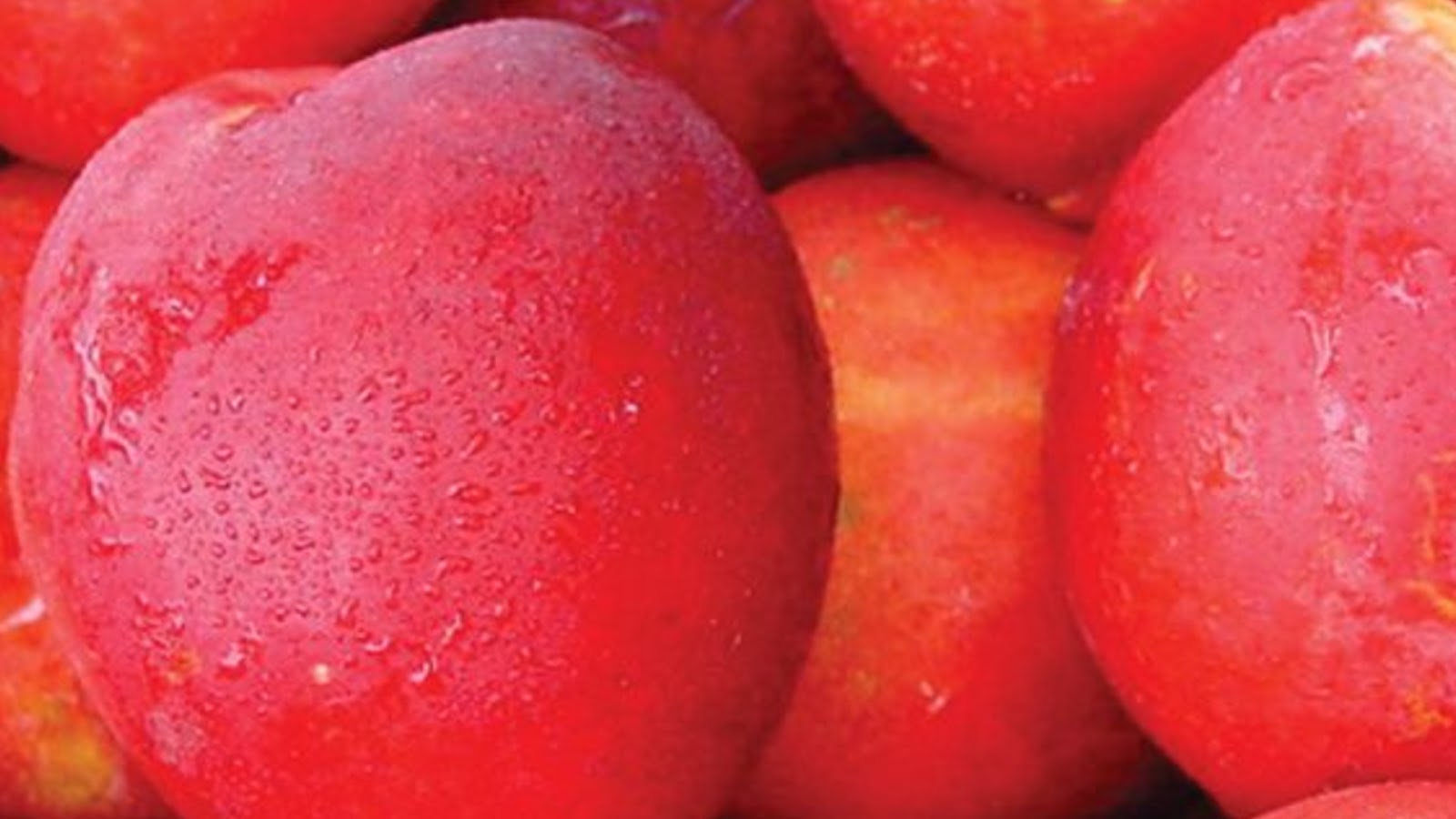 1. Stark Sunglo Nectarines
The stark sunglo nectarine is a freestone variety that produces yellow-fleshed fruit. This variety is very productive and provides a good harvest, just like a peach tree, and the fruits that it produces are high quality. This is the reason why it is referred to as the queen of nectarines. The fruits of this type are bright red in color with firm and yellow flesh that has an amazing taste.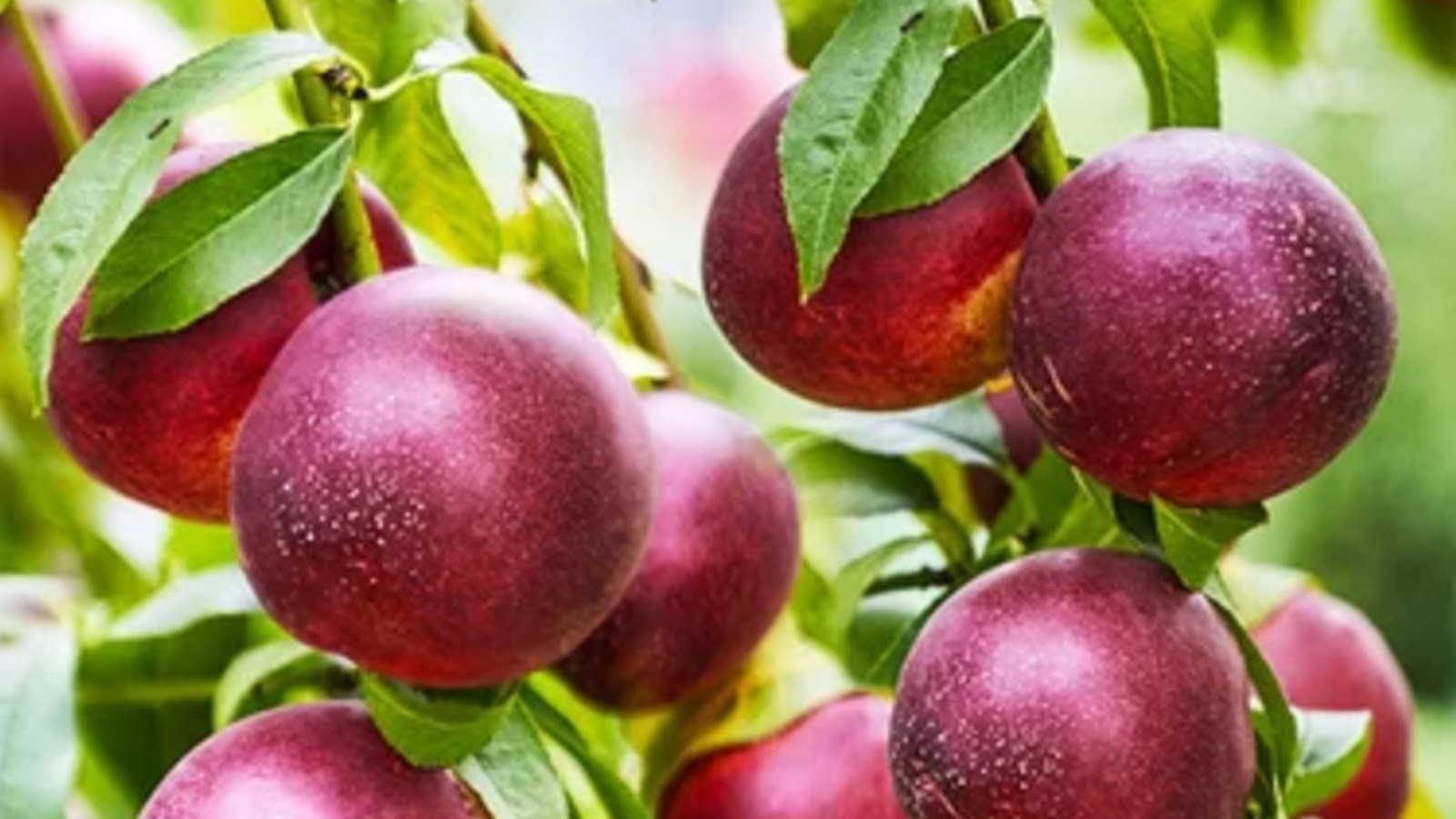 2. Double Delight Nectarine
The Double Delight tree produces the yellow skin (goes to dark red skin when ripe) nectarines with a very distinctive rich flavor. These varieties are also considered as one of the best nectarines that you can spot in the market. The fruits of the double delight nectarine are of medium size and they have a very sweet taste. This nectarine is also from the freestone variety.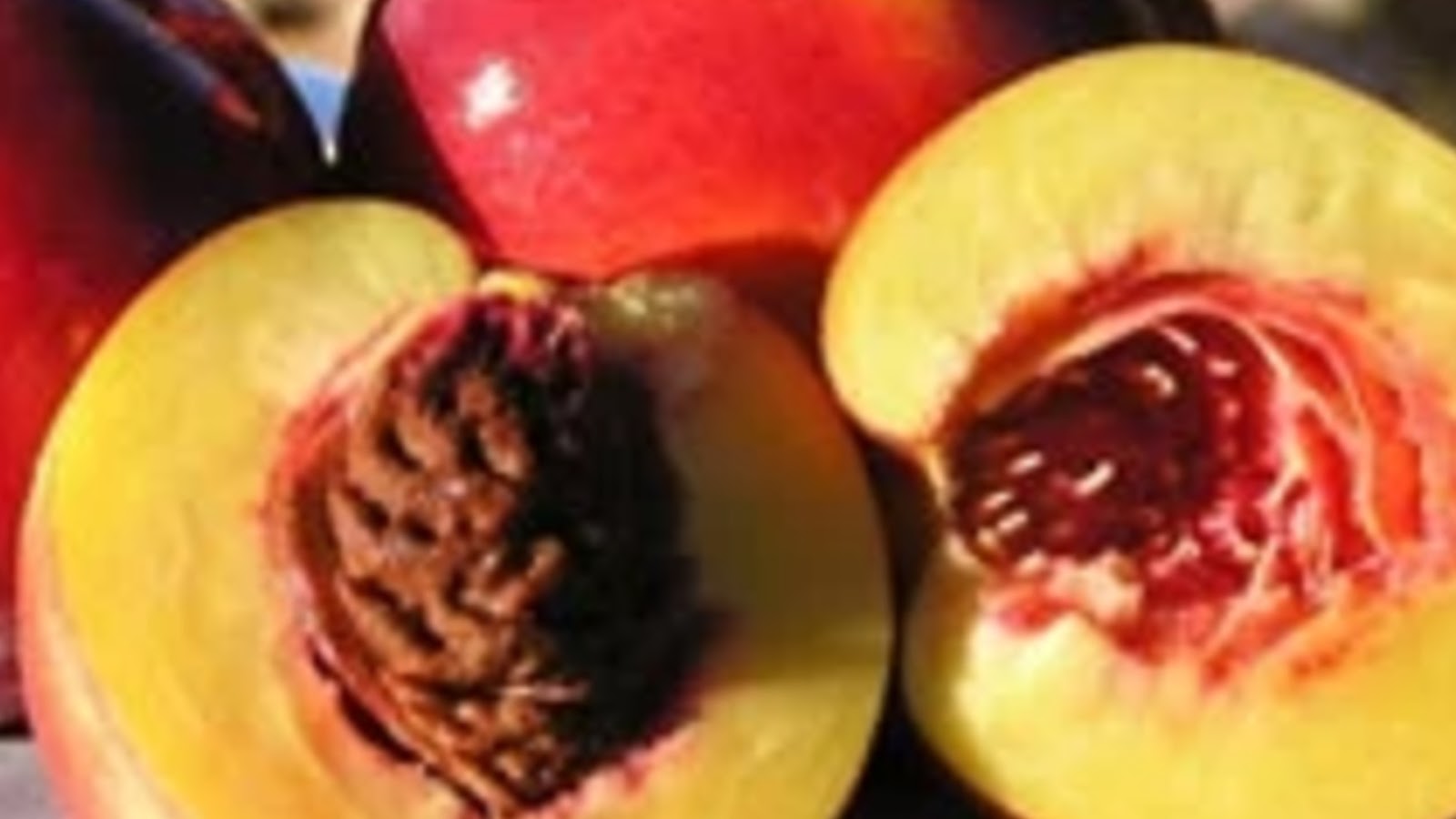 3. Fantasia Nectarine
These types of nectarine trees produce a large, oval in shape fruit with yellow and red blush skin color. The tree also sports a good look and it has beautiful and fragrant spring flowers before they bear the fruit. On the other hand, the fantasia nectarine has a freestone yellow flesh with tart-sweet taste. The texture of its flesh is firm and smooth given that it is picked at the right time.
4. Stark Red Gold Nectarine
These types of nectarines are one of the most widely planted varieties. This is due to the fact that it produces a large, yellow, freestone, and beautiful fruit with red blush skin color. The flesh is also firm in texture and very juicy. The nectarine trees of the stark red gold nectarine will sprout pink flowers before they will bear the fruits.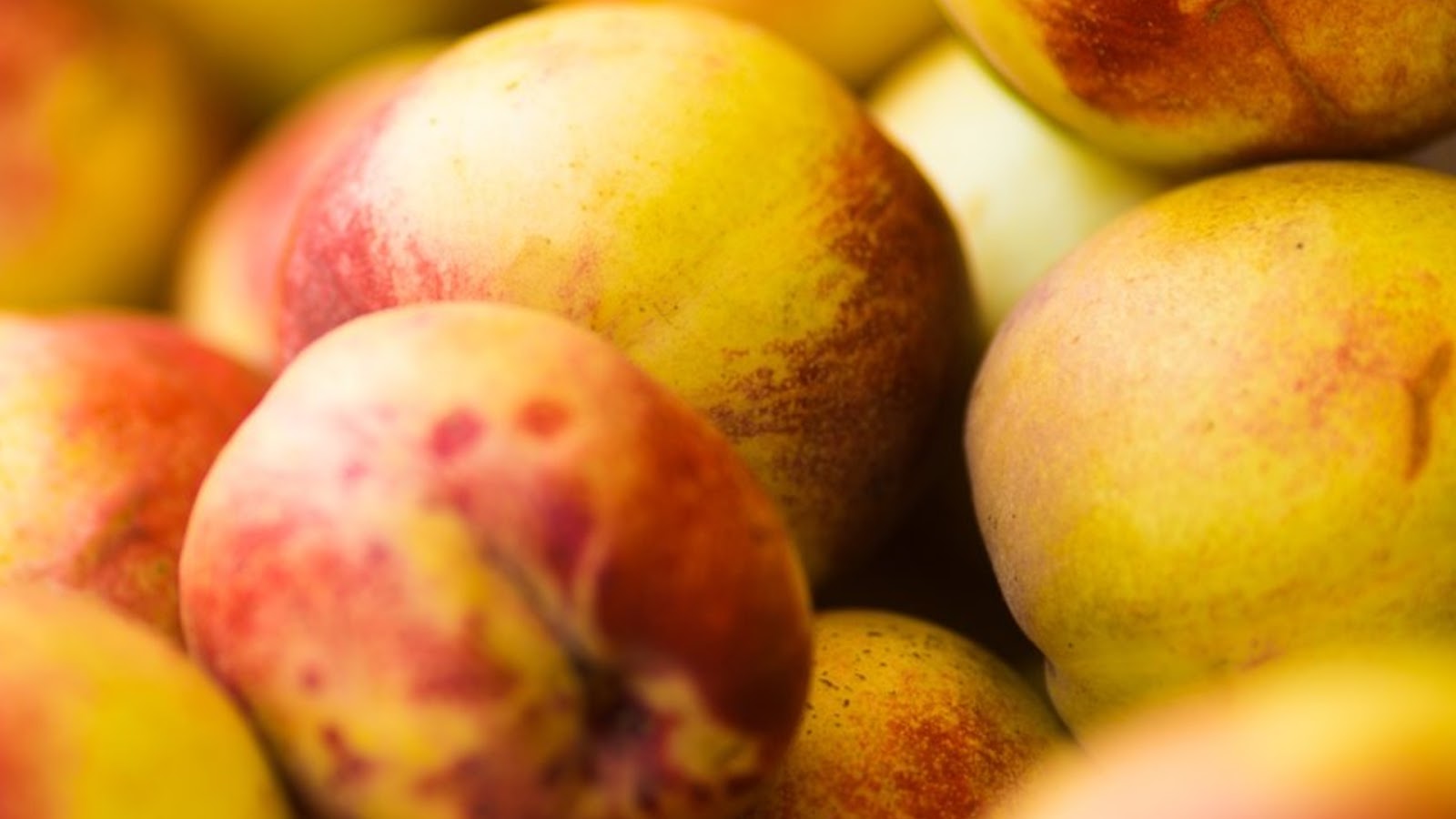 5. Southern Belle Nectarine
The nectarine trees of the southern belle produce good quantities of fruits, making it good for harvest. Their fruits are very large in size with yellow skin and yellow flesh that has a great taste. This evergreen tree will sprout large pink flowers before they will bear fruit in the spring. It is also important to note that these nectarine varieties are harvested early in the growing season.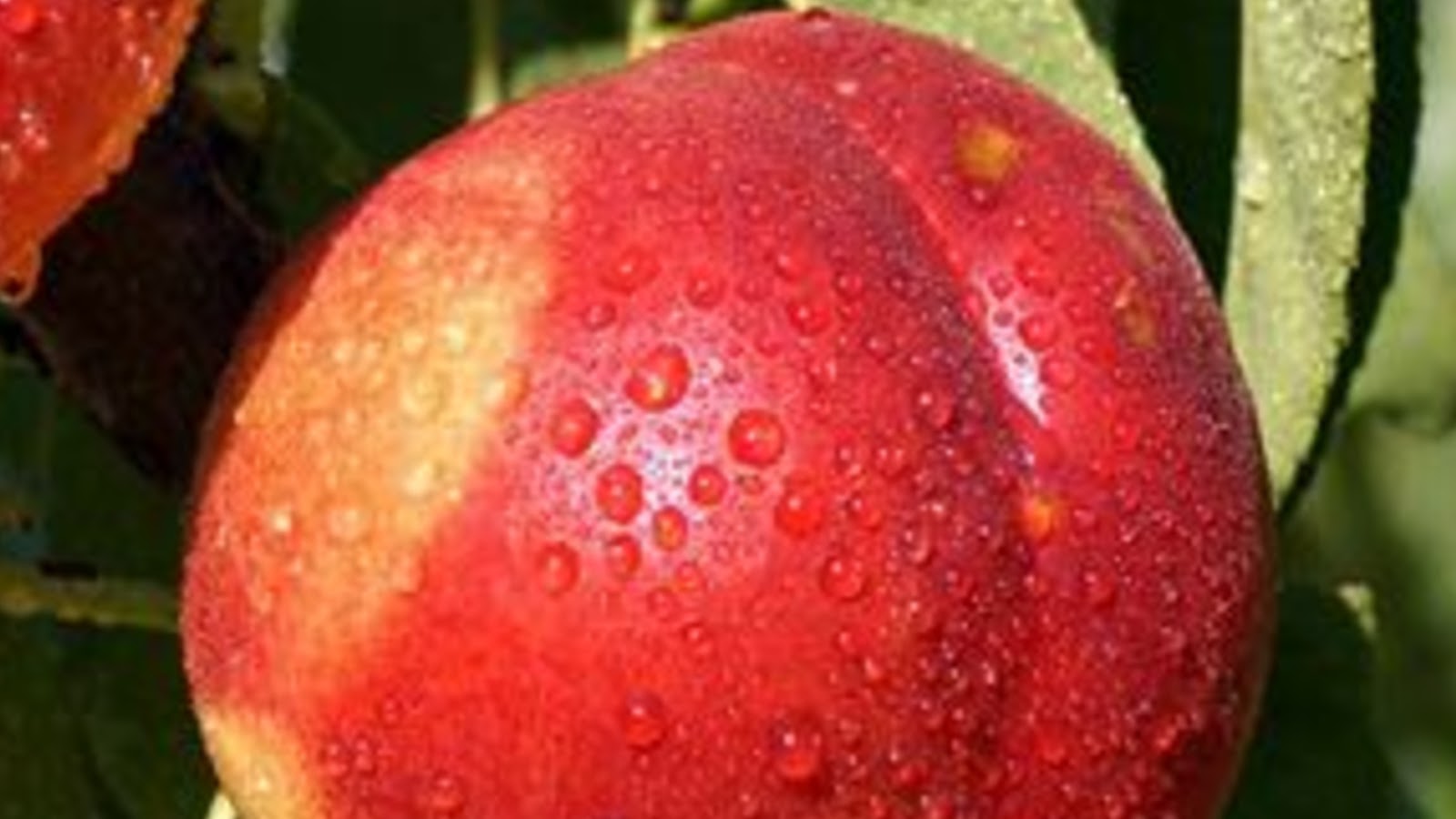 6. Desert Dawn Nectarine
The desert dawn types of nectarine is well-known for its good harvest as its nectarine trees are heavy producers of solid red fruits. The yellow flesh of these freestone varieties are very juicy and possess a rich flavor. They usually mature from mid to late of May.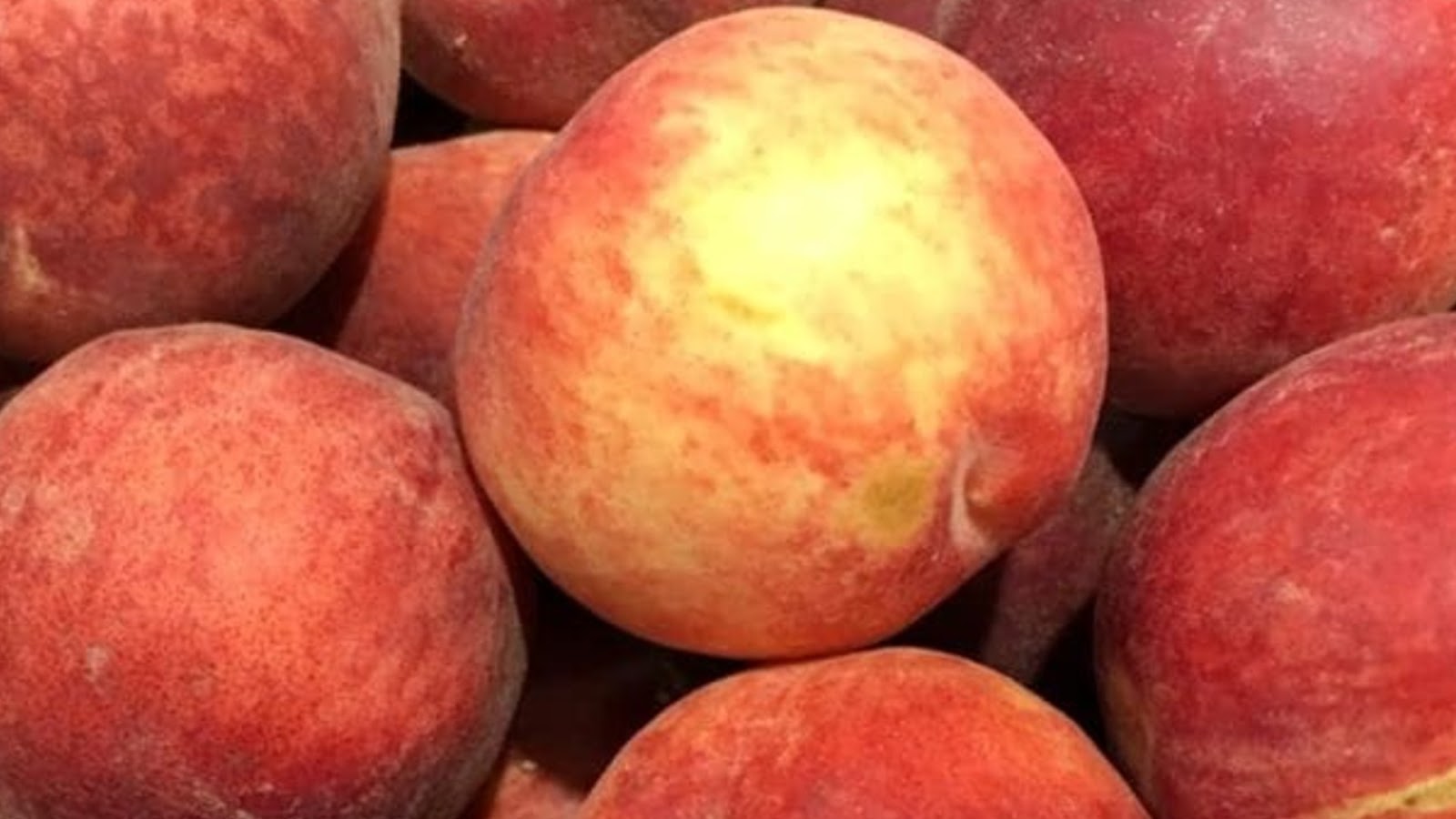 7. Armking Nectarine
These types are cultivated in the USDA zones 6A through 9B. Armking nectarines are moderate growing trees, but they bear fruits that are good in size and ripen early. These varieties are very good for commercial produce as they can withstand stress caused by transportation and handling.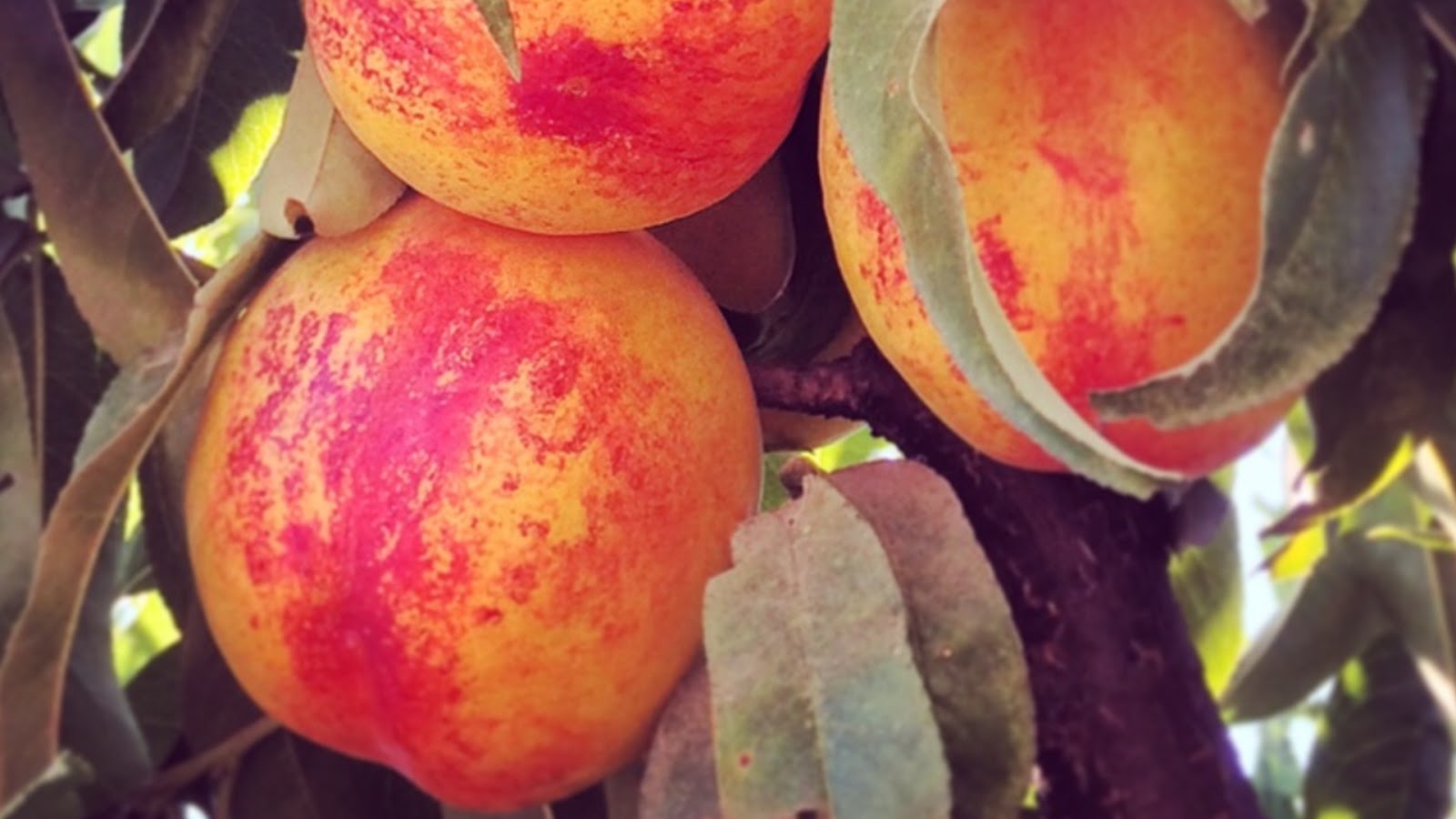 8. Le Grand Nectarine
The Le Grand variety is very large in size when compared to other types of nectarines. Its skin color is yellow with some red blush on it. While its flesh has an orange tint with a red tone near the stone as it belongs to the clingstone varieties. This nectarine also possesses a firm texture and delicious taste.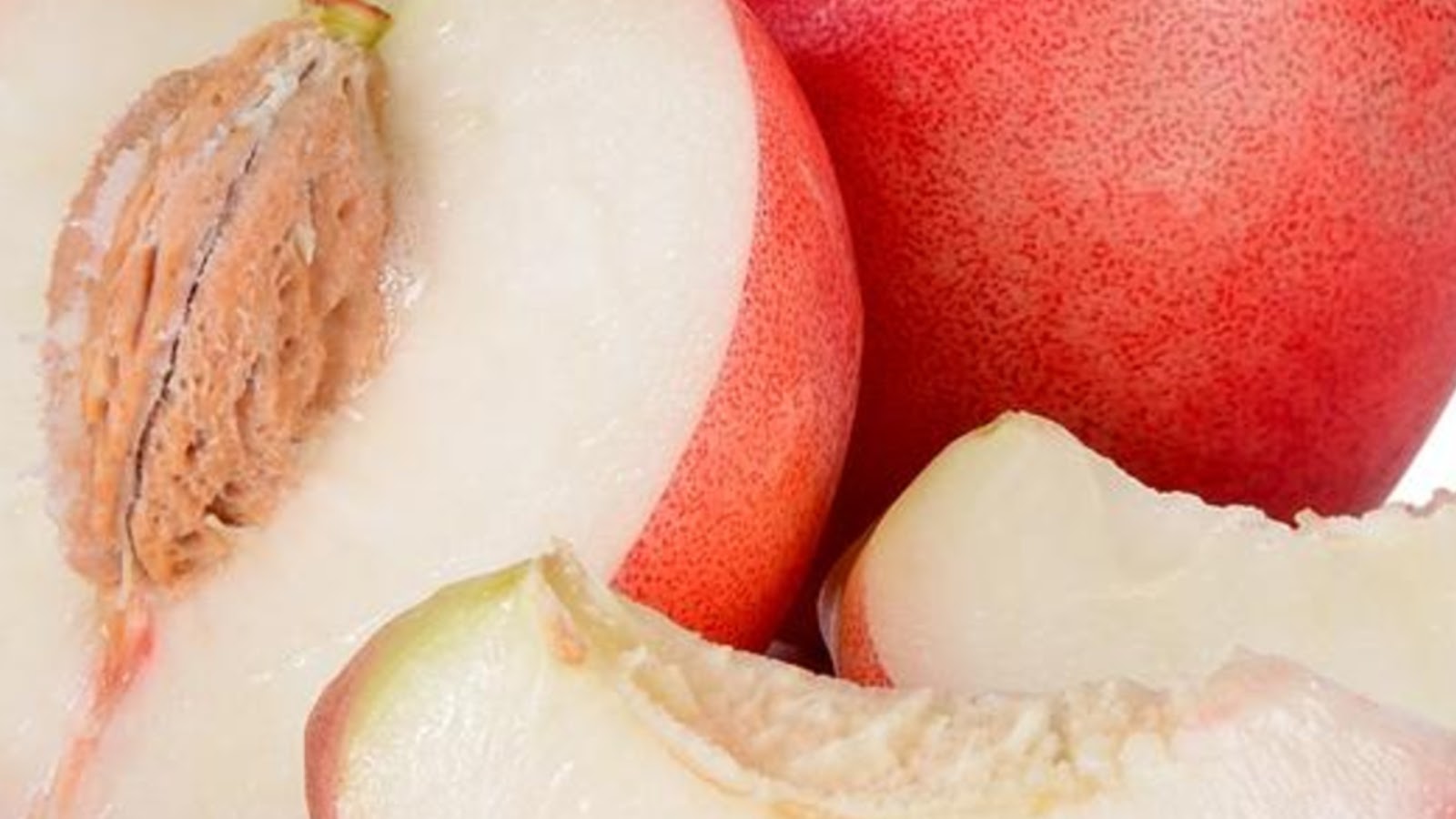 9. Snow Queen Nectarine
This freestone nectarine variety is one of the sweetest and juiciest of all nectarines. The bright white flesh has a very consistent texture, firmness and taste, making it one of the favorites by many nectarine lovers. Snow queen variety also ripens at an early stage, making it available for harvest faster than other types. They also thrive in zones that have a warm climate with low humidity.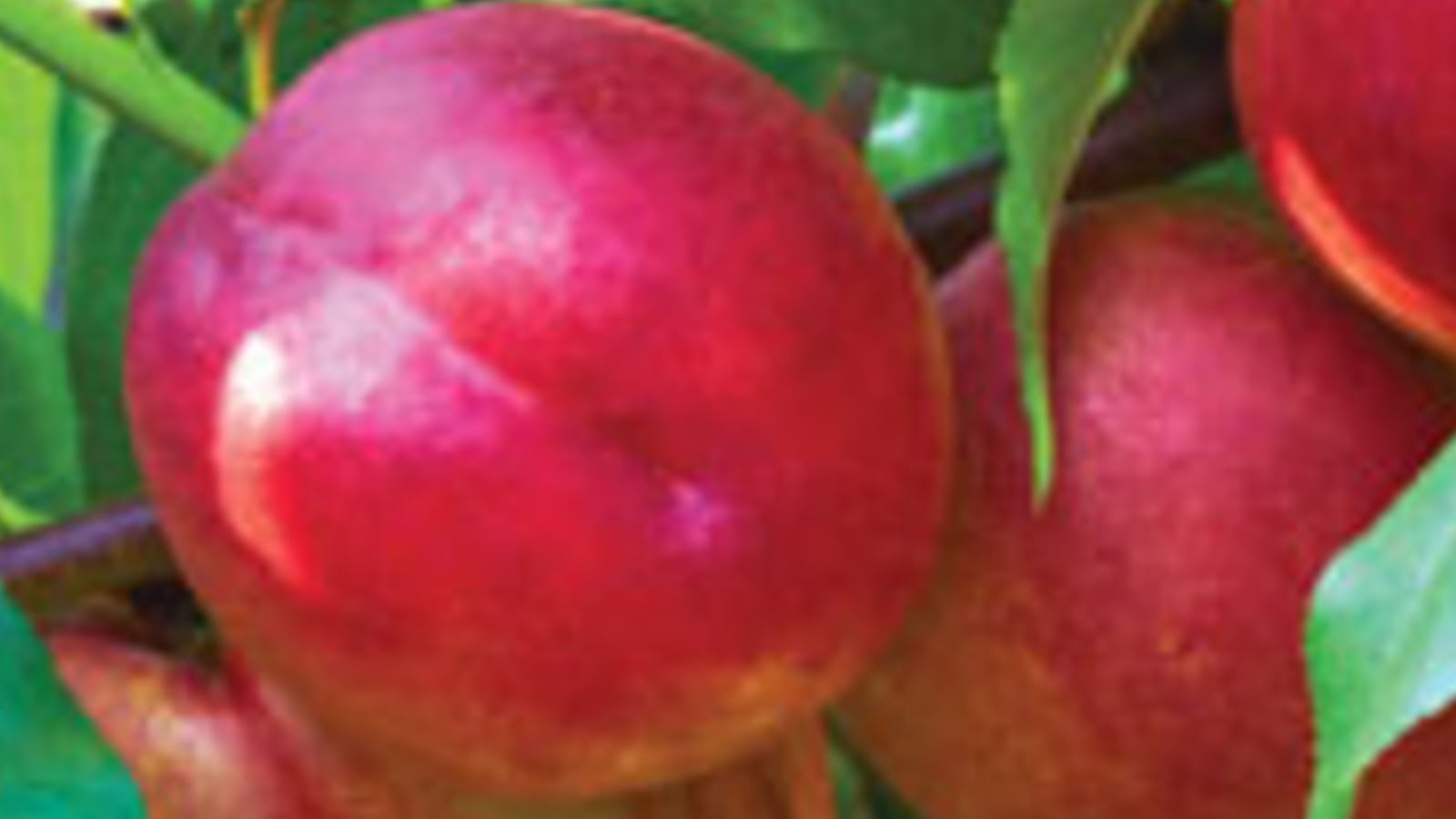 10. Nectared 8 Nectarine
This nectarine variety produces small to medium sized fruits that have a round shape. The skin color of its fruit is very bright red with a greenish yellow background. Its pulp has an orange color with a noticeable firmness. It is also from the clingstone varieties with stone that would easily remove from the flesh.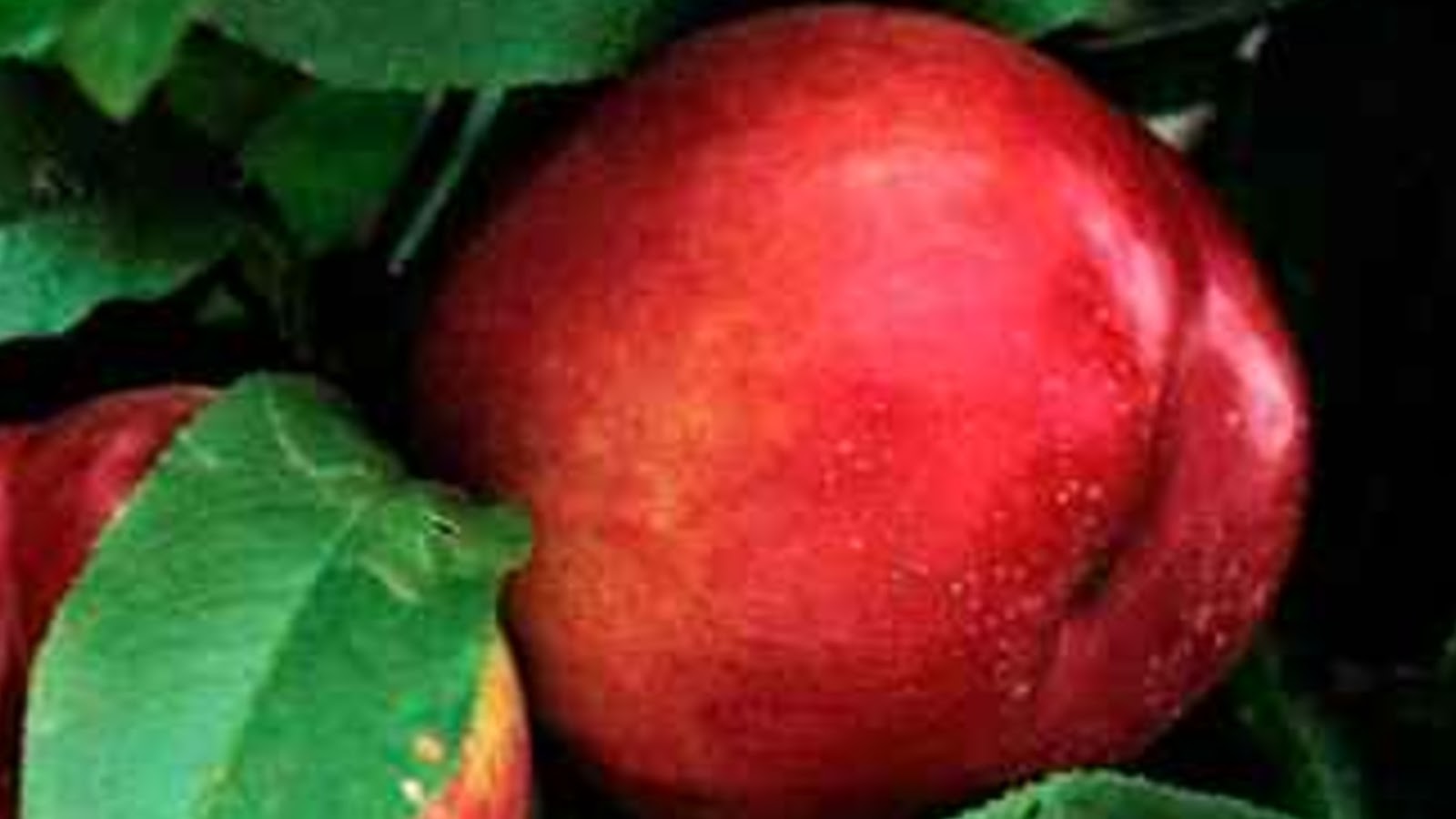 11. Nectared 5 Nectarine
Nectared 5 has an average-sized fruit with yellow skin and red streaks on it. Its pulp has an intense yellow color, with firm texture and provides a very good taste. Similar to other varieties of this nectarine, this one is also rounded and its production is limited, making this variety not available all time.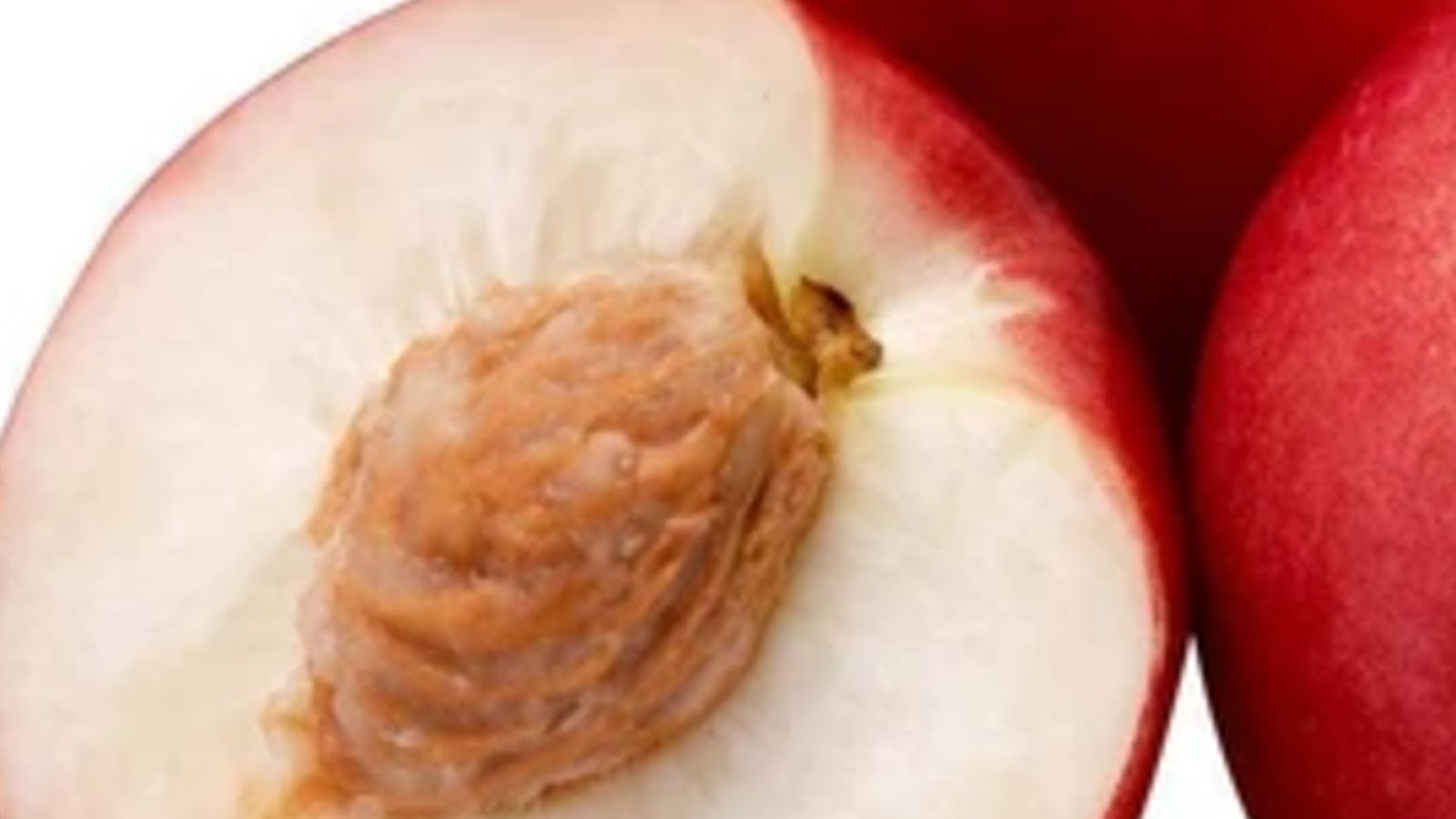 12. Heavenly White Nectarine
The name of this nectarine isn't from its skin color as the fruits have a reddish-cream on the outer appearance. Heavenly white got its name from its white flesh that has a very sweet taste. It would compliment sweet and savory dishes and desserts very well. This semi dwarf and self-pollinating tree also helps other varieties' pollination process.
13. Flavortop Nectarine
When it comes to being consistent in taste tests, the flavortop nectarine is one of the top scorers. This nectarine type produces a stained red skin fruit that ripens on mid season. Its yellow flesh provides a very delectable taste that nectarine lovers are craving for.
Now that you have an idea with the different types of nectarines, check them out on your local market and see which one is available for purchase.