Do you enjoy drinking vodka? If you are, then this post is for you. Get a premium vodka on the weekend and unwind with a vodka drink. It's a time when you decide to put your troubles aside and rejoice that the week is finally over.
Similar to other alcoholic beverages, vodka is created by passing filtered liquid through a fermented mash of cereal grains like corn, millet, wheat, or rye.
Generally speaking, it is a transparent distilled alcoholic beverage. Polish, Russian, and Swedish origins can be linked to several types. The basic ingredients in vodka are water and ethanol, however there may also be small amounts of flavorings and contaminants. Traditionally, liquid from fermented wheat grains is distilled to create it. In more recent times, potatoes have been utilized, and some present manufacturers base their products on fruits, honey, or maple sap.
There are numerous costly vodka brands available on the market, like French vodka, Polish vodka, Russian vodka, and American vodka. A nice, inexpensive bottle of vodka is a go-to drink, and a premium bottle might be the ideal addition to a social gathering. Vodka is one of the world's most versatile alcoholic beverages.
Check out the best vodka brands on the market right now, to enhance your mixed drinks as vodka is the primary alcoholic beverage in many famous cocktails.
If you want to learn about the best vodka brands, scroll down and continue reading.
Best Vodka Brands
Grey Goose Vodka
It is a French vodka brand. This vodka is one of the earliest ultra-premium vodka brands. Sidney Frank invented it in the 1990s and sold it to Bacardi in 2004. François Thibault is the Maître de Chais for Grey Goose, and he created the vodka's original formula in Cognac, France.
The smooth, almost silky taste of Grey Goose, a high quality vodka, makes it an enticing choice if you're seeking for a top-shelf drink. Indeed, the best top shelf vodka.
Grey Goose's meticulous preparation technique results in its sophisticated taste.
High-quality French winter wheat and alpine spring water are used to produce Grey Goose vodka, which is then distilled five times to give it a smooth, pure flavor with a faint trace of sweetness.
Grey Goose lacks the stinging or burning flavor found in lesser grade vodkas, you may easily consume as much as you want of it. The delicious vodka is made with premium components and skill that is very smooth and pleasant to drink.
Grey Goose also has flavored vodkas available. Pear, orange, lemon, and other tastes are among those that Grey Goose provides.
---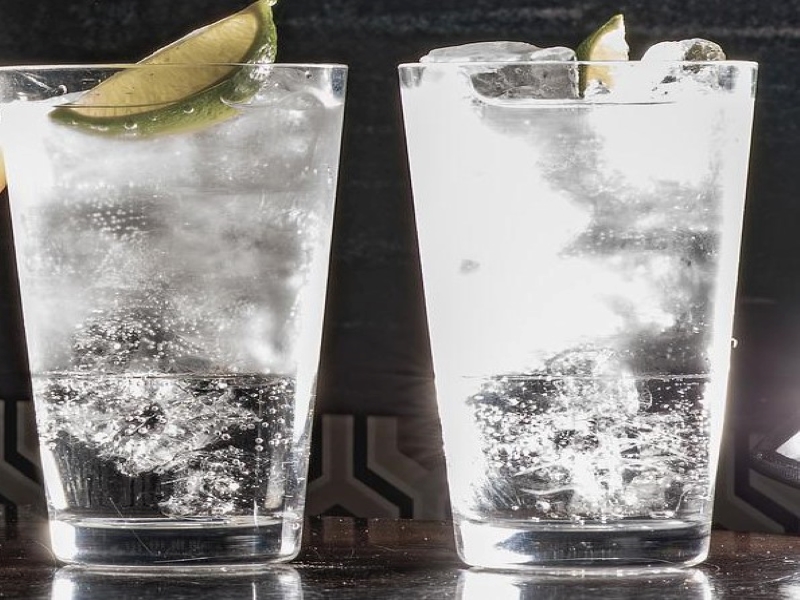 Belvedere Vodka
A Polish rye vodka under is made and sold by LVMH. Named after Belweder, the Polish presidential palace in Warsaw, who is shown on the bottles. It is made in the Polish town of Żyrardów.
The Polish vodka was introduced as a "luxury" drink in the United States in 1996, and it is also promoted as the first super premium vodka in the world.
Polish rye and spring water are used in the mash to make this luxury vodka, and the charcoal filtration process further intensifies the flavor. It is considered as one of the smoothest vodkas available on the market.
Belvedere's flagship vodka, which has a smooth and starchy body, succeeds in their effort to heighten the tastes of nature in terms of flavor. This is a fragrant vodka with a touch of lemon zest and a smooth, lingering aftertaste. It has a clear entrance, a neutral, fresh mountain air scent, and is quite simple to drink. It tastes of citrus and black pepper and is best consumed in an ice-cold shot glass or over ice. Definitely a smooth vodka.
---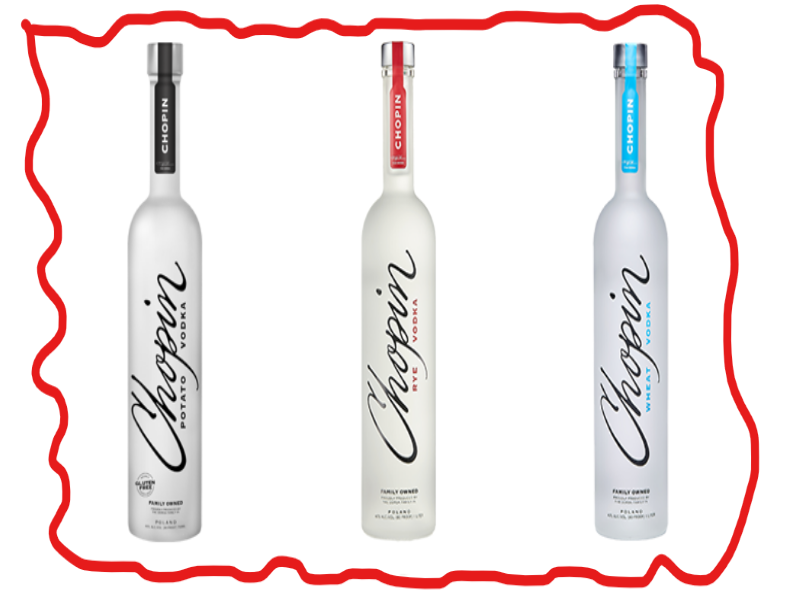 Chopin Potato Vodka
Frédéric Chopin, a well-known Romantic musician, inspired the vodka's name. The only component in Chopin vodka is either potatoes, rye, or wheat, which is distilled four times.
Chopin is a great complement to a variety of top-notch cocktails thanks because of its creamy, earthy flavor and smooth finish. Chopin potato vodka tastes well when combined with herbs like rosemary in a cocktail or in a fruity-fizzy spritzer.
The production is done in small batches. The producer, Polmos Siedlce claims seven pounds of potatoes are used to make every bottle of Chopin. This potato vodka originated in Poland.
---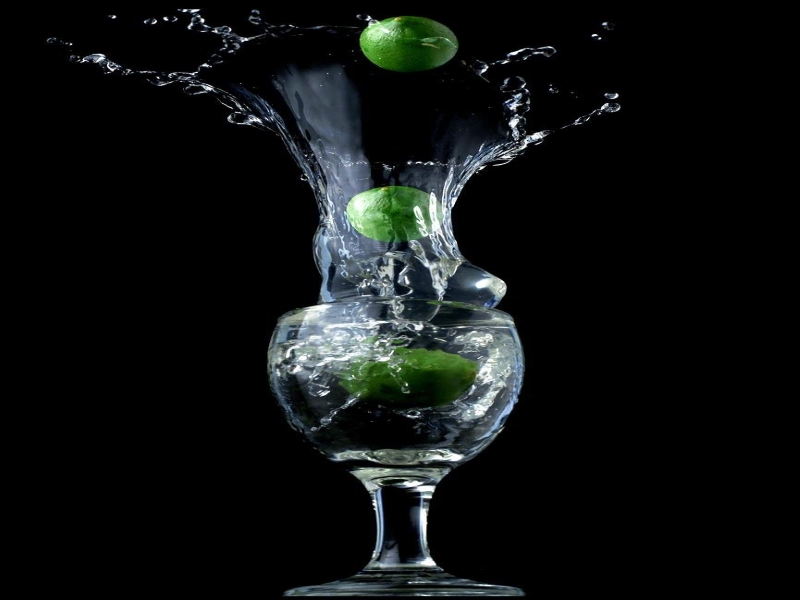 Crystal Head Vodka
In 2008, Crystal Head Vodka was founded by the actor Dan Aykroyd and artist John Alexander. The vodka's manufacturer is Globefill Inc. in Newfoundland and Labrador, Canada. The vodkas are packed in a Crystal Skull bottle after being quadruple-distilled and seven times filtered.
This is a corn based vodka. Due to the absence of any additives, such as glycerol, citrus oils, or sweeteners, Crystal Head has a completely natural and original flavor. However, the corn incorporated in its manufacturing method gives the vodka a subtle sweetness that is absent from other brands. It is a premium spirit known for its distinctive bottle and adaptability in different drinks.
The taste of Crystal Head vodka is pristine and nearly sweet. It has a lovely vanilla undertone as well as a little lemon freshness.
Even it is slightly sweet, the vodka still gives you the needed kick. The beverage has a warm, spicy, and delicious aftertaste.
---
Tito's Handmade Vodka
In 1997, Tito Beveridge launched Fifth Generation in Austin, Texas, which now manufactures Tito's Handmade Vodka. The focus on vodka produced from yellow corn instead of potatoes or wheat. It is unaged and 6 times distilled.
Tito's Handmade Vodka is a popular vodka brand.
Although Tito's Handmade Vodka may be consumed plain, if you don't want to drink vodka straight up, you can make it as a base for your cocktail.
---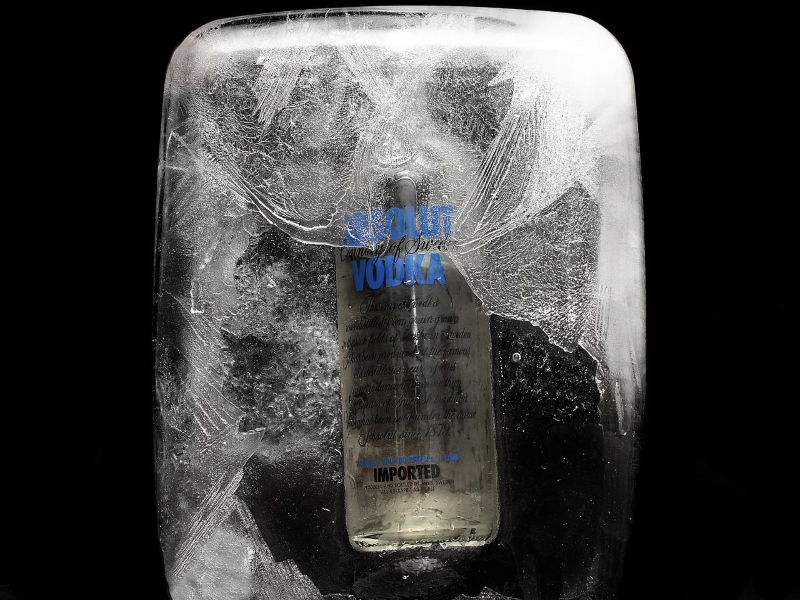 Absolut Vodka
Absolut Vodka is a Swedish vodka made in southern Sweden, close to Åhus. Pernod Ricard, a French company, owns Absolut. In 2008, Pernod Ricard acquired Absolut from the Swedish government for €5.63 billion. After Smirnoff and Bacardi, Absolut is one of the biggest spirits brands in the world and is available in 126 countries.
Lars Olsson Smith founded Absolut in 1879, and it is made in Hus Åhus, Sweden. With his vodka, Smith broke the city of Stockholm's monopoly on the sale of alcohol. It was offered at a lesser cost than the monopoly's goods when sold outside of the city limits. Free boat transportation to the distillery were provided by Smith, and "Rent Brännvin" was a huge hit.
Sweden's alcohol business was monopolized by the government in 1917. Then, vodka was marketed across the country as "Absolut Rent Brännvin." When the more expensive Absolut Vodka was created in 1979, the previous name Absolut was used.
Even though Absolut has a diverse variety of flavor options, its basic, unflavored vodka ought to remain a staple at every bar. One of the cleanest vodkas on the market, it has a crisp, pure flavor that manages to be both full-bodied and sophisticated. It's a well-liked vodka everywhere around the world, distinguished by its recognizable apothecary bottle and mild, wheat scent.
Additionally, Absolut's modest price point contributes to its excellent brand strength.
Multiple other tastes, like as watermelon, lime, citrus, grapefruit, and many others, are available from this unique vodka.
---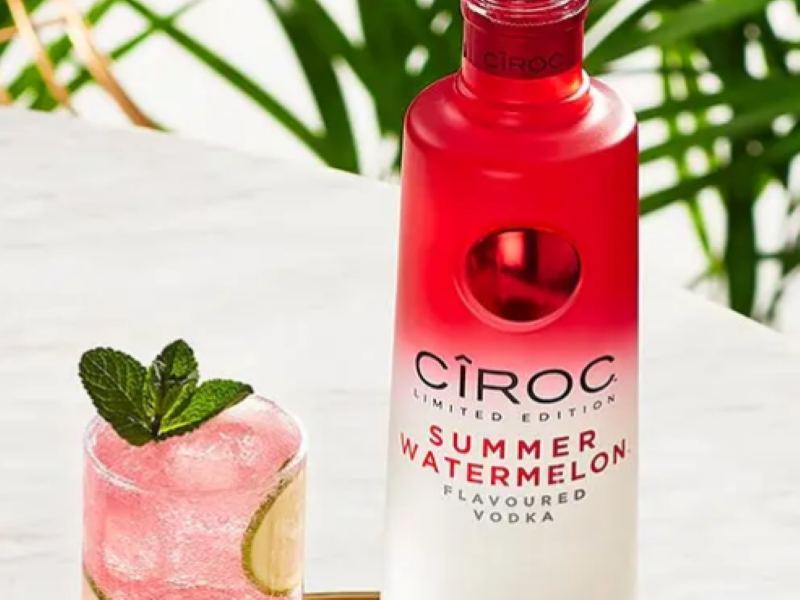 Cîroc Vodka
A French vodka, Cîroc vodka, distinguishes itself from others by using a grape-based formulation. This grape based vodka is distilled five times from premium white grapes.
Although the flavor of this vodka is strong and overwhelming at first, you will eventually pick up on some fascinating flavor aspects.
Lemon, herbs, and licorice are some of the most recognizable tastes.
It might be unusual to drink straight this vodka since it can have a somewhat bitter aftertaste. Cîroc Vodka is great with a citrus mixer, like bellini or with lemonade.
Seven standard flavored vodkas are available, Apple, Pineapple, Red Berry, Coconut, Peach, and French Vanilla, as well as four limited edition options, White Grape, Summer Citrus, Summer Watermelon, and Pomegranate, are available under the U.S. brand as of October 2021.
---
Haku Vodka
A Japanese vodka that is produced from rice. If you want to try a unique vodka, you should give rice vodka a try because it has a distinct taste.
Haku Vodka is sweet and floral, and without a bitter taste that may be found in grain-based vodkas of lower grade.
Its flavor is a sweet rice with just a hint of flower freshness. Haku Vodka has a rich, deep taste that is best appreciated neat or on the rocks.
The flavor of this vodka is just too unique to be disguised by a mixer, even though it will undoubtedly be excellent in a cocktail.
---
Pinnacle Vodka
Beam Suntory owns the vodka brand Pinnacle. It is made from French wheat and distilled in France before being imported and flavored by Beam in the United States. There are now about 30 varieties available. In 2002, the White Rock Distillery in Lewiston, Maine, introduced the brand.
Beam Inc. made the announcement that it will buy the Pinnacle brand for $600 million on April 23, 2012. Beam stated in January 2013 that it will move manufacturing to Kentucky and shut the old White Rock distillery plant. Sazerac Company later purchased the Lewiston bottler as well as several White Rock brands.
Basically, the same French grain and water source as Grey Goose is used to make Pinnacle vodka. It is a crisp vodka with a clean aroma and flavors of citrus, vanilla, and wheat. It's a good vodka that tastes good combined at room temperature but is best served cold.
This vodka is an excellent base for a variety of drinks. It has been five times distilled for maximum smoothness; it tastes a bit peppery and has unremarkable aftertaste. It has ripe tomato and honeydew rind scents and is very clear. It is the perfect option for a Bloody Marys because of the subtle tomato flavor.
It is best if you combine it with tomato juice, Worcestershire sauce, ice, and any additional spices or flavorings in a highball glass to balance the tastes before being stirred and topped with a stalk of celery.
Pinnacle offers a reasonably priced. It is an easily accessible vodka with a great flavor that can be enjoyed in a variety of ways.
---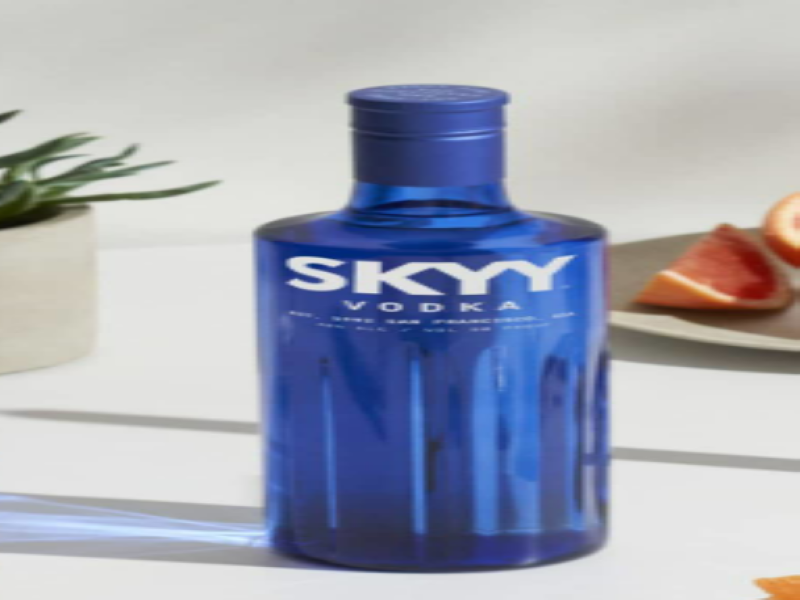 Skyy Vodka
An American vodka spirit, manufactured by Campari America division of Campari Group of Milan, Italy, formerly SKYY Spirits LLC.
In 1992, Maurice Kanbar founded SKYY Spirits LLC, which is where SKYY vodka was first distributed. The Campari Group purchased SKYY Spirits LLC in 2009, and in 2012 it changed its name to Campari America. It currently sells additional Campari goods in addition to the vodka brand as a fully owned subsidiary of Gruppo Campari.
It is a four-column-distilled bottle that has a neutral flavor, hints of flavor, with hardly any bitterness.
The smooth vodka produced by this filtering method has an excellent blend of tastes and scents.
Because of its reasonable price and extensive availability, it is one of the most popular vodkas in the world. Due to its mild flavor, this vodka is meant to be used with other components in drinks to bring out their unique characteristics. With a sleek bottle and traditional aroma, this popular vodka is smooth and pleasurable for the price.
Skyy vodka is a terrific base for a Martini due to its unique character. To make an excellent cocktail for drinking in the afternoon, try it with vermouth and a lemon twist.
---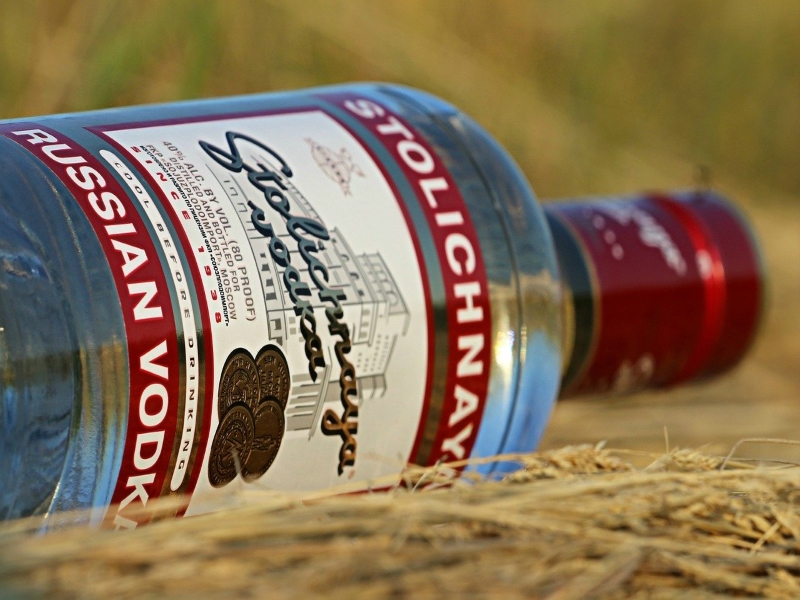 Stolichnaya Elit Vodka
Among the leading vodka brands is Stolichnaya Elit. It is a wheat and rye grain-based vodka. It is a famous Soviet brand. Since the collapse of the Soviet Union, ownership of Stolichnaya has been in controversy between SPI Group, a private corporation incorporated in Luxembourg, and FKP Soyuzplodoimport, a state-owned organization in Russia. Since 2022, SPI Group has marketed their variant under the name Stoli.
This premium vodka goes through three distillations before being filtered with a mix of quartz sand and charcoal.
An experienced vodka drinker will be able to identify a range of taste notes from this vodka's powerful flavor profile.
The primary flavors in the beverage are almond and vanilla, and it has a faintly pleasant lemon fragrance.
Although fairly smooth, Elit Vodka has just enough pepper flavor to be enjoyable. You may drink this vodka straight or in any fine cocktail of your preference.
---
Ketel One Vodka
The Nolet Distillery in Schiedam, Netherlands, produces liquor under the Ketel One brand name.
In copper pot stills, 100% wheat is used to make Ketel One Vodka, which is then filtered through loose charcoal and allowed to rest in tanks lined with tile until it is ready. The original "Distilleerketel #1" copper pot still is how Ketel One Vodka gets its name.
Ketel One vodka is one of the best Vodka brands in the market. It is a fantastic go-to brand since it is both trustworthy and reasonably priced.
A simple vodka with no overpowering flavors or distinctive character, this is a smooth one.
The perfect choice is to make a simple cocktail like a martini or vodka tonic if you don't want to drink vodka straight. Too many mixers would overwhelm the vodka's original flavor, which is too crisp and satisfying.
---
Spirytus Rektyfikowany
The world's strongest vodka, Spirytus Rektyfikowany from Polmos, is readily accessible for sale. This vodka is produced of quality ethyl alcohol with an agricultural grain origin and boasts a massive 192 Proof (or 96 percent ABV). Spirytus can be a wonderful basis for cocktails when used sparingly, but it cannot be consumed neat due to its absurdly high alcohol content.
Spirytus is frequently used to homemade fruit and herbal liqueurs, vodkas, desserts, and other alcoholic beverages. Spirytus definitely has a kick due to its high alcohol content and shouldn't be consumed without first being extensively diluted.
---
Beluga Vodka
A brand of Russian vodka made in the Mariinsk distillery is labeled Beluga Noble Russian Vodka.
Beluga Vodka is produced using a majority of water, which makes about 60% of its formulation. They get water from artesian sources. A unique (Wheat) malt spirit is an additional ingredient.
Beluga sells premium vodka as the company is called after the most costly caviar in the world.
Beluga prides itself on being a super-premium vodka. Before bottling its iconic liquor, Beluga adds milk thistle, honey, and oat for flavor. Impressively pure and smooth, this ultra-premium vodka has flavors of vanilla, sage, white pepper, and cream.
Beluga creates vodka by first filtering Russian malt with the ice-cold, crystal-clear water of a Siberian well, then passing the resulting mixture once more through a quartz-sand filtration system and allowing it to rest for 30 days. Beluga offers a superb vodka for sipping on an occasion or giving as a gift because to its outstanding flavor and luxury packaging.
---
Russian Standard Platinum Vodka
This Russian vodka is produced by Russian Standard, a significant Russian corporation. Roustam Tariko founded the company in 1998.
The Russian Standard firm of Roustam Tariko launched the brand as the "Russian Standard" vodka in 1998.
This is the brand to search for if you want tough classic Russian vodka. Smooth, unflavored, and prepared with great devotion.
Russian Standard Vodka has a unique, almost grass-like scent that is fresh.
The body has a bright, light appearance and a comforting, warm texture. Your throat won't be scorching after sipping this vodka, and it may even be sipped leisurely for an enjoyable drinking experience.
---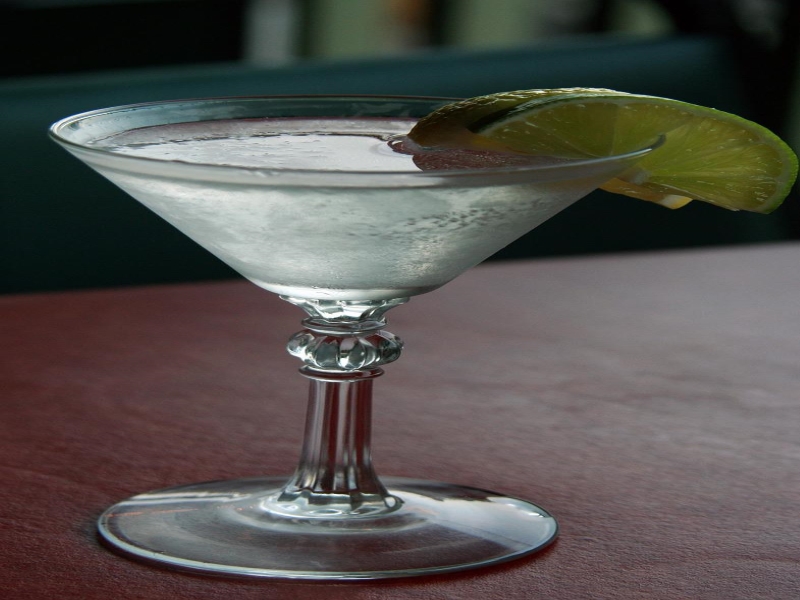 Hangar 1 Straight Vodka
The Hangar 1 Distillery in Alameda, California produces the vodka under the brand Hangar 1 Vodka.
Small-batch vodka is created by combining Viognier grapes that have been pot-distilled with American wheat that has been column-distilled. Fresh fruit is first infused into the vodka base before being pot-distilled to produce the flavored variations. The fruits are sourced from farms around the US when they are in season. Each batch of distillation requires a total of four weeks to complete. The flavored vodkas from Hangar 1 are made with fruit tastes like Chipotle and experimental ones like Kaffir lime and Buddha's Hand citron.
Although Hangar 1 Straight Vodka has the classic vodka flavor, it also includes sweet and floral characteristics.
It is of high quality and doesn't have any strange chemical or greasy qualities. Overall, this vodka is excellent and goes well with any beverage.
Known for having a range of tastes, this vodka is excellent for drinking neat.
Basically, this is a superb vodka that tastes amazing.
---
Svedka Vodka
Constellation Brands, located in New York, distributes the mid-priced vodka brand Svedka. Due to its reasonable pricing, Svedka is a great brand of vodka to always keep on hand. It is a column-distilled vodka made from Swedish winter wheat that has been distilled five times and has a peppery taste after the initial sweetness.
It's another quick and easy vodka that blends well into a variety of drinks because of its generally unremarkable flavor. It is preferable to combine this vodka with a somewhat robust mixer to bring out its characteristics. Then savor the vanilla and mint undertones before the sharp citrus finale.
Before incorporating this vodka into your preferred drink, refrigerate it for a few hours for finest flavor.
---
UV Vodka
If you're looking for something a little sweeter, UV Vodka is tough to beat. UV Vodka bridges the gap between naturally flavored liquor and a healthy dose of fun by being available in an ever-increasing variety of flavors. When it comes to the top vodka brands, it's essentially the life of the party: a fantastic, affordable option to bring to social gatherings when a "typical" bottle of clear vodka just won't do. Its pleasant flavor and quadruple distillation provide it extra points.
---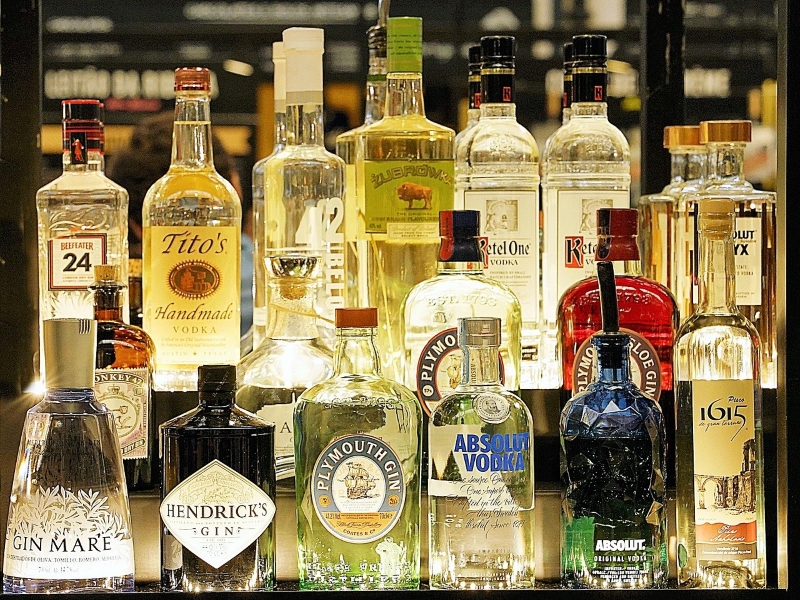 Frequently Asked Questions
What brands of vodka are gluten-free?
Among the vodkas that are free of gluten include Tito's Handmade Vodka, Crystal Head Vodka, Ciroc Vodka, and Chopin Vodka.
What brands of vodka are made from potatoes?
One of the best potato-based vodka brands is Chopin, as was already noted.
What brands make watermelon vodka?
Some of the vodka brands that produce watermelon-flavored vodkas include Grey Goose, Ciroc, and Absolut.