One of the most delicious and well-liked breakfast foods worldwide is the pancake. It may also be prepared with a variety of toppings or fillings any time of the day or year.
* If you buy through links on our site, we may earn an affiliate commission. For more details, please visit our Privacy policy page.
If you are craving for fluffy pancakes, and want to create some but don't have any milk on hand or just want to make a water-based pancake, or if you prefer no milk pancakes, we can show you how to make pancakes without milk. You won't be able to distinguish that these homemade pancakes without milk include water. They are tasty, incredibly fluffy, and simple to make.
Many pancake recipes use dairy-free milk, such as almond milk, for regular dairy milk. However, if you're looking for milk free pancakes,, it's most likely that you don't have any on hand in the kitchen.
If you are interested in making great tasting pancakes without milk, scroll down and continue reading.
Make Pancakes Without Milk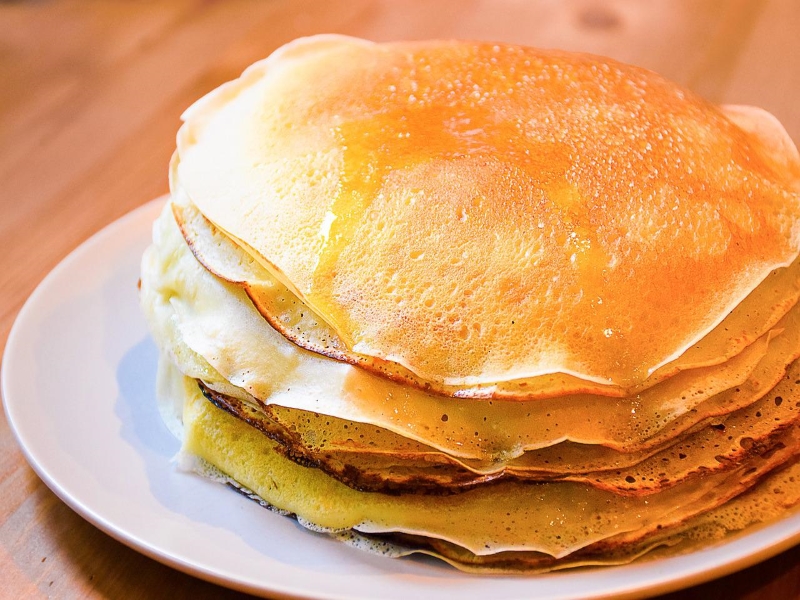 Pancake
Hotcake, flapjack, and griddlecake are the alternative names of pancake. Often round shaped and thin, this flat cake is made from a starch based batter, that has ingredients like milk, eggs, and butter. A pancake is cooked in a frying pan or non stick griddle pan with olive oil or butter over medium high heat.
Cooked pancakes may be topped or filled with fresh fruit, chocolate syrup, jam, cream cheese, maple syrup, chopped nuts, like walnuts and many more.
---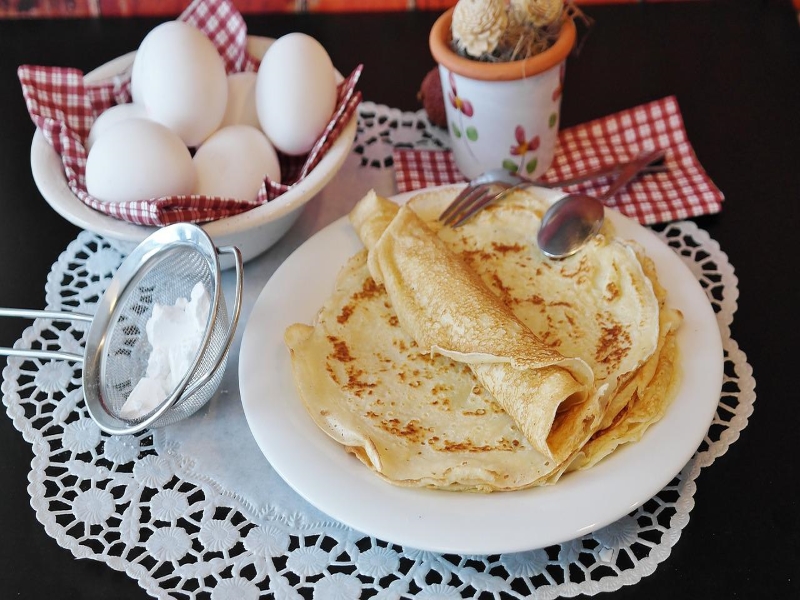 Basic Ingredients For Non Dairy Pancakes
Butter Or Oil
Although butter improves the flavor of pancakes, you can also use an oil with no noticeable flavor or non-dairy butter/vegan butter. If you prefer using coconut oil, ensure you melt it first. Moreover, unless you want a coconut flavor in your pancakes, it is advisable to use refined coconut oil. Use oil or vegan butter when making dairy free pancakes.
---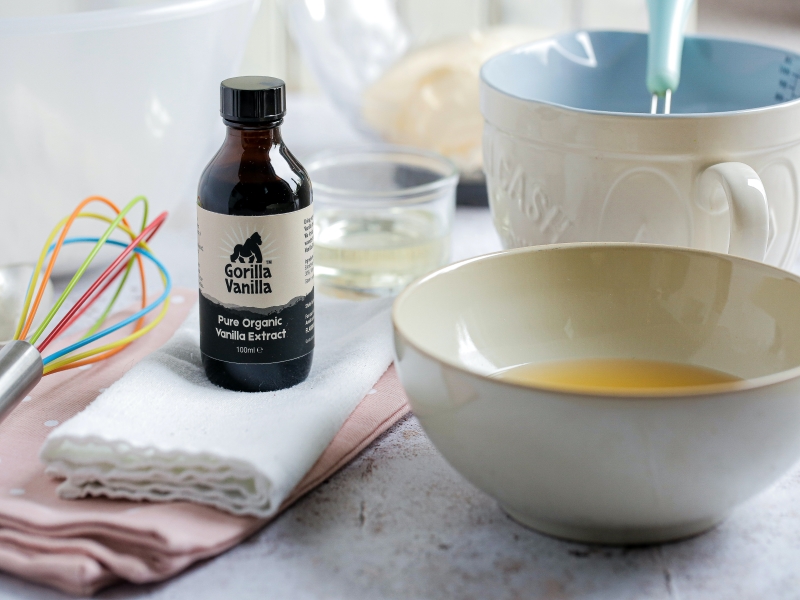 Vanilla Extract
Many pancake recipes have less flavor, which is usually because they don't use vanilla. Try to include vanilla extract in your pancake recipe to add flavor.
---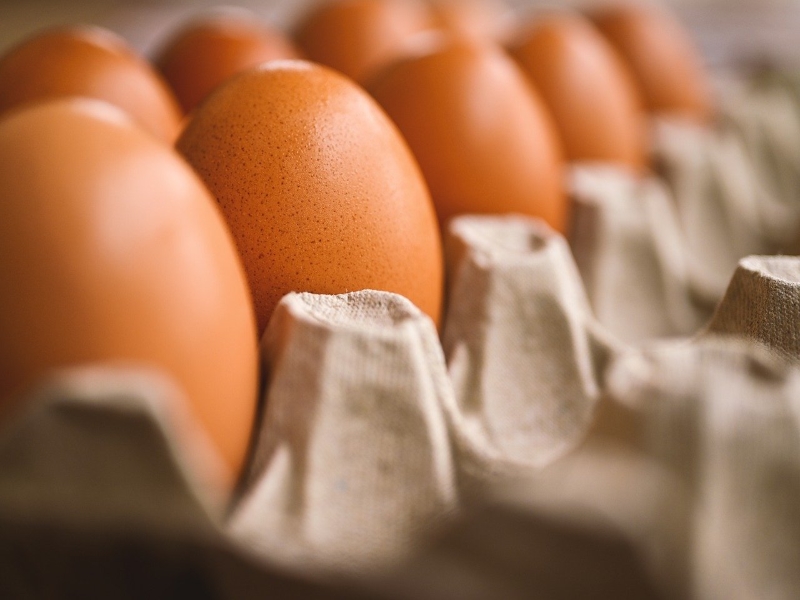 Eggs
The egg gives the pancake volume, taste, and fluff. When making pancakes, eggs are always included. Eggs serve three functions, they contribute moisture, assist bind the components together, and act as a moderate leavening agent.
You may replace one egg with one-fourth cup of unsweetened apple sauce. This implies that you would need 1/2 cup of unsweetened apple sauce for recipes that call for 2 eggs.
---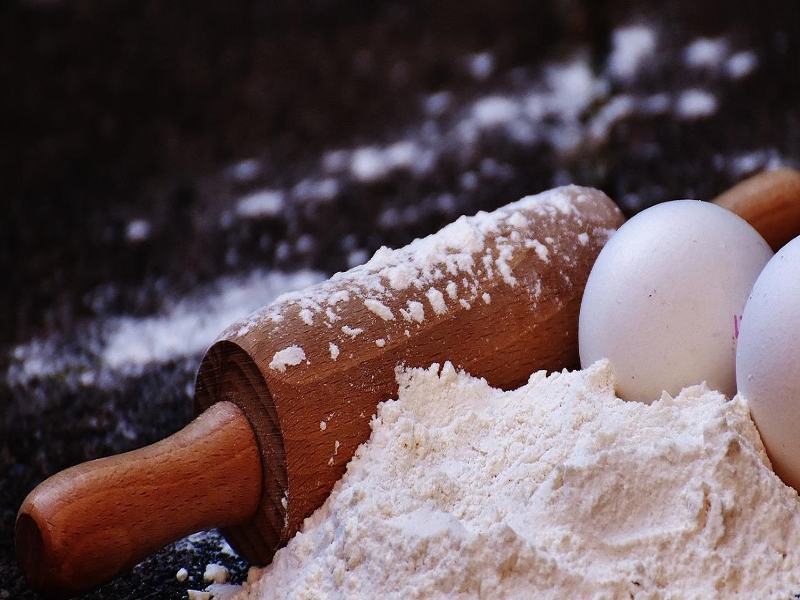 Flour
Make use of whole wheat flour, all-purpose flour, or a combination of the two. Use your preferred gluten-free baking mix or give buckwheat flour a try when making gluten-free pancakes.
Gluten Free Flour
Replace all-purpose regular flour with all-purpose gluten-free flour, ratio is 1:1.
Buckwheat Flour
Compared to most other gluten-free flours, buckwheat flour is simple to find and offers a lovely nutty flavor. The drawback is that the flavor is recognizable, so people will notice the difference. The color won't be the same because it is also darker. Ratio is 1:1.
Oat Flour
Whole oats are crushed into a powder to create oat flour, which is conveniently performed at home. The taste is stronger, and the texture is chewier and crumblier than with ordinary all-purpose flour.
1 cup of all-purpose flour can be used in place of 1 1/3 cups of oat flour. 1 1/4 cups of oats should be processed in a food processor to a fine powder to provide 1 cup of oat flour.
Rice Flour
You may also use rice flour, which is available at most Asian and healthy food stores. White rice flour doesn't affect the color of the muffin or quick bread and has a moderate taste. It's preferable to combine it with foods that have taste because it doesn't have much of its own. Ratio is 1:1.
---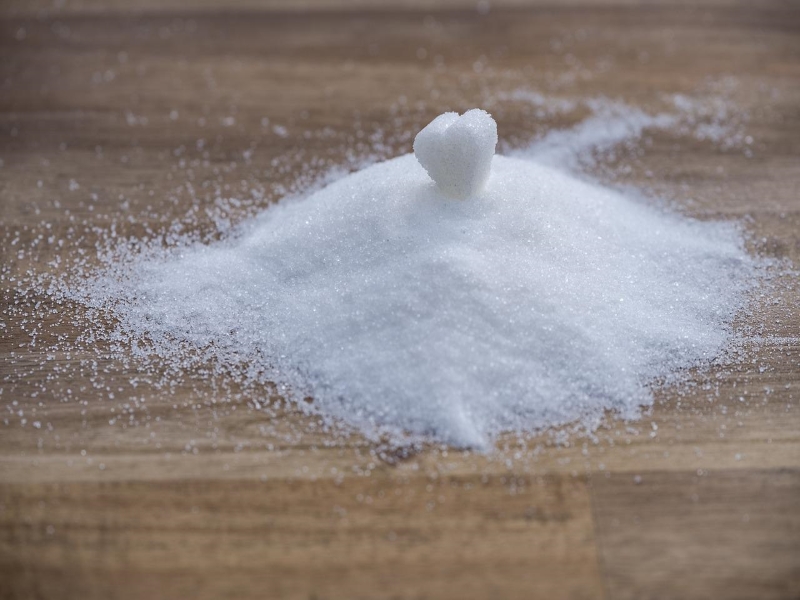 Sugar
It is recommended to use granulated sugar on your pancake batter, but the recipe will also work with coconut sugar, raw sugar, or brown sugar.
White sugar, brown sugar, vanilla sugar, powdered sugar, turbinado sugar, and demerara sugar are just a few of the various varieties of sugar.
You can substitute syrup for honey with good results if that's what you'd like.
Depending on the honey, it can be two or even three times as sweet as sugar, so you can use 1/2 cup of honey for every cup of sugar.
Types of Sugar
There are occasions when a recipe calls for sugar but doesn't specify what kind of sugar should be used.
White Sugar
White sugar, also known as granulated sugar, table sugar, or white granulated sugar, is produced by refining either beet sugar or cane sugar.
Turbinado Sugar
"Raw sugar" is another name for turbinado sugar. Nevertheless, the sugar is not actually "raw" despite its term. Rather, it's sugar that has only partially been refined and has some original molasses still in it. Moreover, the name "raw sugar" can imply that it is better for you.
Turbinado sugar really has a comparable nutritional profile to white sugar.
Brown Sugar
Brown sugar is white sugar that has been mixed with molasses. When "brown sugar" is called for in a recipe but the kind is not specified, light brown sugar is meant.
Demerara Sugar
In Israel, demerara sugar is highly well-liked and is particularly great in tea, while it's also used in baking. Demerara sugar, in contrast to white sugar, goes through less processing and keeps certain vitamins and minerals. It is still not that much healthier than white sugar, though.
Caster Sugar
In the UK, this kind of sugar is typical. It has grains that are bigger than powdered sugar and white/granulated sugar. In recipes for delicate baked products like meringues, souffles, and sponge cakes, caster sugar is frequently asked for.
Vanilla Sugar
In the United States, vanilla sugar is not that popular. It is typical in Israel and several regions of Europe, though. This sugar has a vanilla flavor since it was made to steep in vanilla beans for a long time.
Powdered Sugar
Confectioners' sugar, often referred to as powdered sugar, is sugar with a powdery texture. This sugar is rarely used for baking . Rather, it's utilized to make frosting and icings as well as to sprinkle delicacies.
---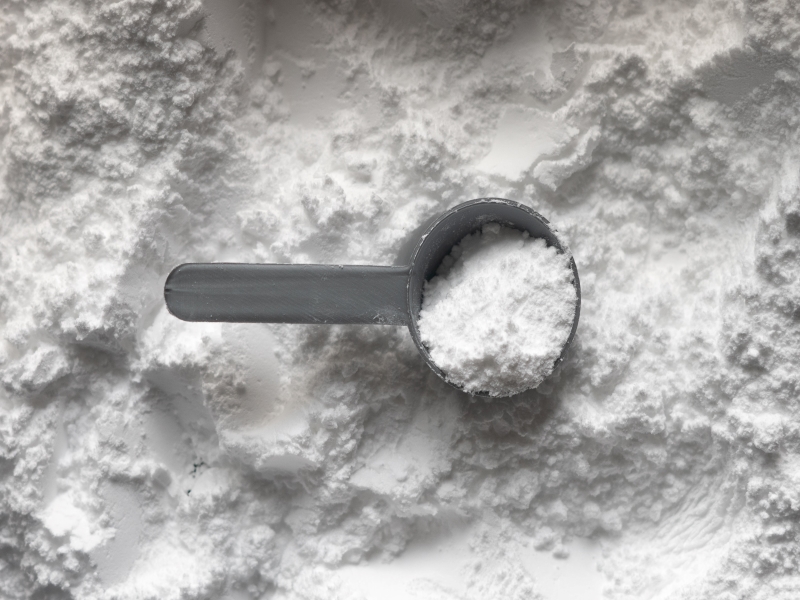 Baking Powder
The baking powder is what gives these pancakes their light, fluffy texture. Baking soda, cream of tartar, and occasionally cornstarch are the ingredients that make up baking powder, which is a leavening agent.
---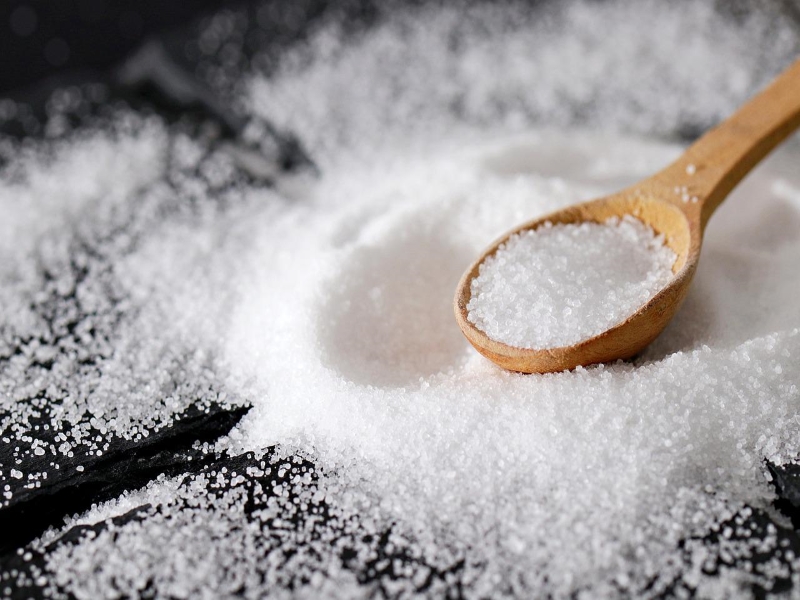 Salt
Salt gives the pancakes a lot of flavor and provides a good balance with the sugar.
---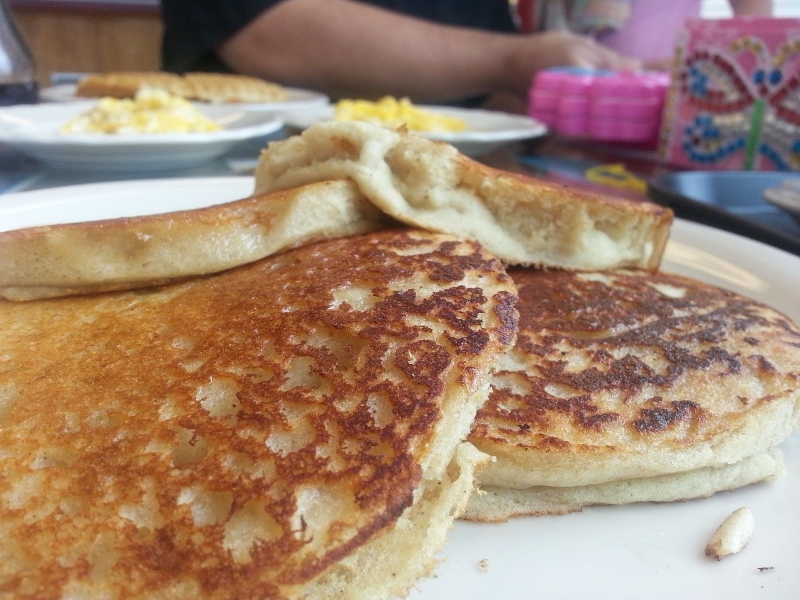 Ideas For Healthier Pancakes
Non dairy milk pancakes have some better alternatives too.
Paleo Pancake
This pancake has a paleo option and is grain-free. This method creates buttermilk using dairy-free milk and either vinegar or lemon juice. They resemble a mix between fluffy American pancakes and crepes but aren't quite as fluffy as the regular pancakes.
Banana Pancake
Another one recipe for milk free pancakes. These pancakes are made purely of whole grains and are banana-sweetened. They are also made using crushed oats /oat flour. They will therefore keep you fuller for longer.
---
No Milk Pancake Recipe
Ingredients
1 1/2 cups water
1/2 cup neutral-tasting oil or 1/2 cup melted butter, use oil or vegan butter for dairy-free pancake recipe
2 large eggs
2 tsps vanilla extract
297 grams all-purpose flour
1/4 cup granulated sugar
3 tbsps baking powder
1 tsp salt
Instructions
In a large mixing bowl, whisk together the water, oil, eggs, and vanilla extract.
Properly measure the flour. Combine the flour, sugar, baking powder, and salt in a medium mixing bowl. Then, add the dry ingredients to the wet ingredients and mix thoroughly. Don't completely stir out the lumps. Large lumps are undesirable, while some medium-sized bumps are acceptable. Your pancakes won't be fluffy if you overmix it.
Heat your nonstick griddle to medium-high heat and set it to 300–350 F, or you can use a pan and grease it with cooking spray or butter to oil and heat it to medium-low.
For each pancake, pour or scoop 1/8 or 1/4 cup of pancake mix.
Cook till you see bubbles forming. This should just take a couple of minutes per side once the pan or griddle is quite hot. Check to see if it's golden brown on the bottom when you see the bubbling, and then flip it.
Cook for additional 2 minutes.
Serve right away. Best paired with coffee or chocolate milk drink. You can keep the leftover pancakes for up to 4 days in the fridge or three months in the freezer.
---
The items listed below can help you make scrumptious and attractive pancakes.
Brand: Presto
Color: Black
Material: Aluminum
Style: Electric Griddle
Item Dimensions LxWxH: 11.5 x 26.25 x 2.5 inches
Item Weight: 6.5 Pounds
Wattage: 1500 watts
Voltage: 120 Volts
A high-quality nonstick surface offers stick-free cooking and simple cleanup. T he slide-out drip tray is easy to remove and clean.
The Control Master heat control automatically maintains the preferred cooking temperature. A durable cast aluminum base almost resists warping.
To separate handles from the griddle base, just release latch clips.
If you are interested in buying this product, simply click on Amazon
---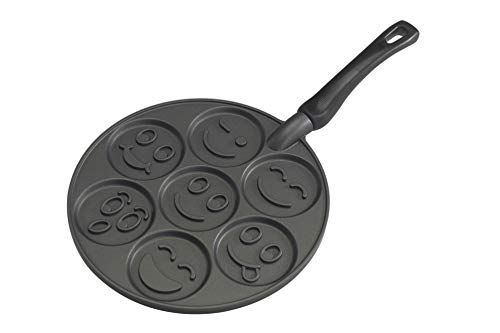 Brand: Nordic Ware
Material: Cast Aluminum with imported phenolic handle
Color: Silver
Shape: Round
Special Feature: Electric Stovetop Compatible
Has 7 amusing smiling faces design.
Features a heat-reflective exterior that guarantees even browning.
Easy cleanup thanks to the non-stick surface.
Measurements are 17 1/2 by 2 1/4 by 10 1/2 inches.
Made in the USA with a Chinese made handle.
If you are interested in purchasing this product, just click on Amazon
---
Brand: Cuisinart
Material: Aluminum
Finish Type: Non Stick
Color: Black
Capacity: 5 Liters
Item Dimensions LxWxH: 3.3 x 16.5 x 10.5 inches
Item Weight: 1 Pounds
Coating Description: Titanium
For added durability and expert performance, the exterior is thick, nonporous, and highly wear-resistant.
Healthy nonfat cooking solutions are available with the unique Quantanium inside, a nonstick cooking surface strengthened with titanium that makes cleanup simple.
Solid handles made of stainless steel that are bonded together keep cool on the cooktop and offer a secure grip.
When pouring, drips are eliminated by the tapered rim.
Up to 500 °F oven safe. This item is not induction ready.
You can buy this product now on Amazon
---

Brand: OXO
Color: Silver/Black
Style: Soft Grip
Item Dimensions LxWxH: 9 x 1 x 1 inches
Dishwasher Safe: Yes
This whisk is perfect for mixing pancake ingredients in a bowl or container.
Has an innovative handle design, and it is comfortable on your hand's palm.
Made of stainless steel wires with a polish
supple, cozy, non-slip handle.
Purchase this product now on Amazon
---
Frequently Asked Questions
How do you make pancakes fluffier?
Make sure not to overmix the pancake batter.
Do pancakes make you gain weight?
It can make you gain weight. Refined sugar is added to make regular pancakes.
What can I put in pancakes to improve the flavor?
You may use cinnamon and vanilla in the batter to give your pancakes a more flavorful edge. Another choice is to add berry-flavored yogurt to the pancake mix to make it richer. You can also experiment by adding additional ingredients, such as chocolate chips, nutmeg, citrus extract, and many more, depending on your preferences.
* If you buy through links on our site, we may earn an affiliate commission. For more details, please visit our Privacy policy page.