Broccoli is one of the most popular vegetables there is. It is nutritious and you can enjoy them raw or cooked. And you'll never get bored of this vegetable because there are different types of broccoli varieties that you can choose from.
* If you buy through links on our site, we may earn an affiliate commission. For more details, please visit our Privacy policy page.
Do you know that there are more than a dozen broccoli varieties and broccoli cultivars than what you can find at your local grocery or farmer's market? These broccoli varieties differ in terms of appearance, growing months, and even flavor profile. It can be exciting to go broccoli hunting!
We have listed some of the popular types of broccoli to give you an idea of what to look for if you want to check out and try the other lesser-known varieties of these green heads. And in case you wish to cultivate any of these broccolis in your backyard, we've also included links to where you can buy the seeds.
What is Broccoli?
Broccoli is among the cruciferous vegetables that belong to the cabbage family. Other members of the family are cauliflower, kale, bok choy, collard greens and cabbage among others.
This vegetable can be eaten raw or cooked. It is a rich source of vitamins, minerals and antioxidants, giving the body many health benefits.
Broccoli is a known superfood. Aside from its many nutritional components, it is also low in calories, which makes it a great choice for those who are trying to lose weight.
Medical News Today listed some important health benefits of broccoli which include:
Improves bone and skin health
Reduces your risk of certain types of cancer
Boosts your immune system
Aids digestion
Reduces inflammation
Different Types Of Broccoli
Early Season Broccoli Varieties
Early-season varieties such as Calabrese and Blu Wind mature in 50 to 60 days. These varieties are a great choice if you want to plant fast-maturing broccoli, or one that will thrive from early spring to late fall.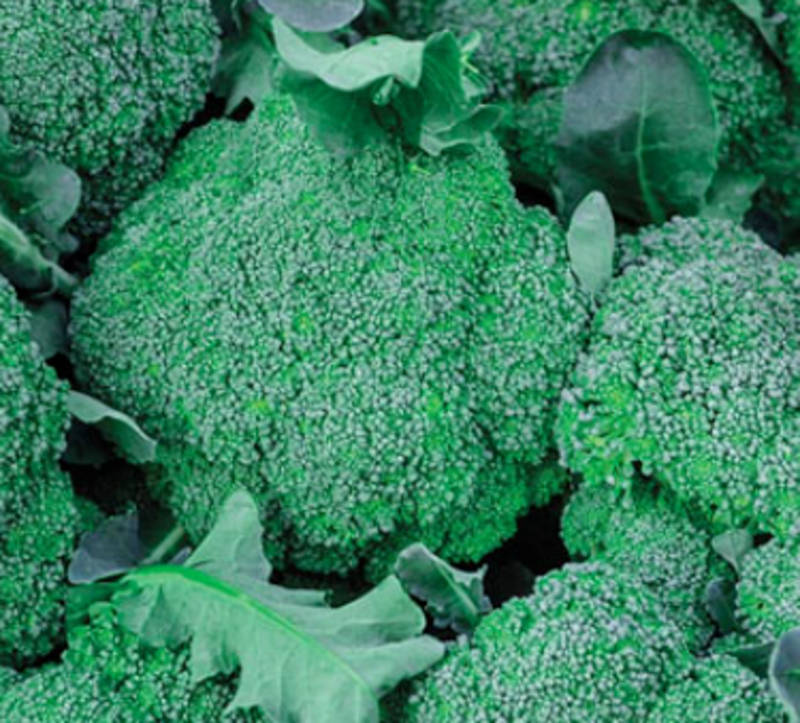 Blue Wind Broccoli
Blue Wind broccoli is notable for its sweet and mild taste. And just like the other types of broccoli, this one has a tender texture.
As an early bloomer, this type of broccoli becomes full-grown in less than 60 days. Blue Wind develops large and tight heads with bluish-green leaves.
Because of its flavorful profile, this broccoli is quite versatile, just like the other types of broccoli. However, it is best for braising and steaming.
---
The broccoli that you usually see in your supermarket is most likely Calabrese broccoli. Also known as Italian green or Italian leaf broccoli, it is one of the most common types of broccoli in the United States.
You can easily recognize it for its dark bluish-green central head with tight florets held together by thick stems. Those stems with florets look just like tiny trees.
Calabrese is an old-fashioned typical broccoli that you can use in a wide variety of recipes. The heads and the side shoots can be roasted, baked, stir-fried or used as an ingredient in pasta dishes and soup among others. Fresh broccoli can also be eaten raw.
Buy it now on Amazon
---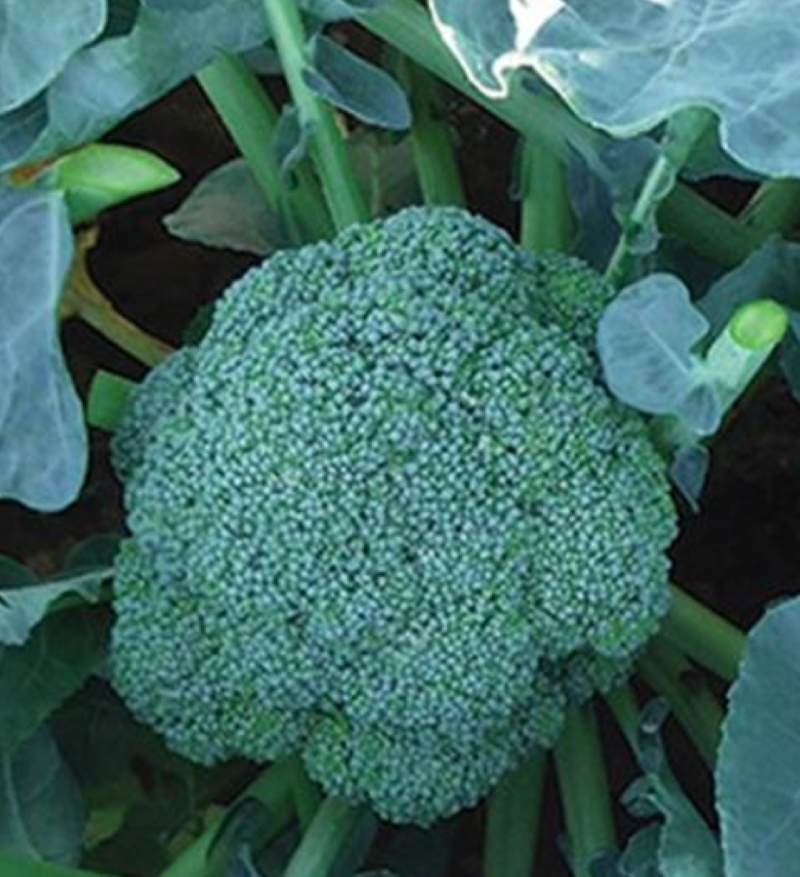 This type of broccoli grows in the colder regions in the United States so this is also the variety that you'll commonly find in the local market. It is one of the easy-to-grow cool-weather crops, producing massive flavorful heads.
Despite being cold tolerant, this type of broccoli can also grow in the summer but with limited heat tolerance. So in colder regions, you can easily find this broccoli almost all year round.
Eastern Magic are medium-sized plants that produce well-domed heads that are blue-green in color and with notable fine beads. The heads as well as the side shoots are a bit tangy with a buttery and nutty taste.
Buy it now on Amazon
---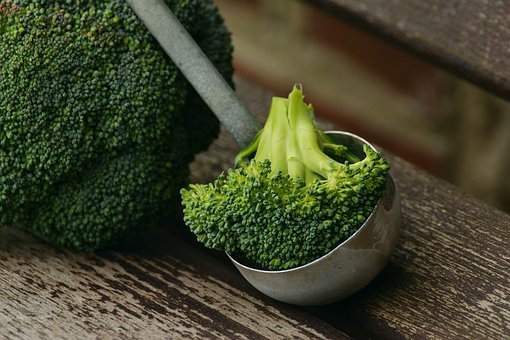 Green Magic is the opposite of Eastern Magic in that it thrives in hot weather, growing in USDA zones 3 to 9. It is commonly cultivated in the southern states of the US. If you live in those areas, you're probably already familiar with this variety.
This type of broccoli has smooth and medium-sized blue-green to deep green heads. Just like several other types of broccoli, this too has a crisp texture and buttery flavor.
The crispy heads, green stems and tender side shoots are a culinary delight. Some of the popular dishes that use these blue-green heads and thick stems include roasted dishes, soups and smoothies. You can also use them for stir-fry recipes.
Buy it now on Amazon
---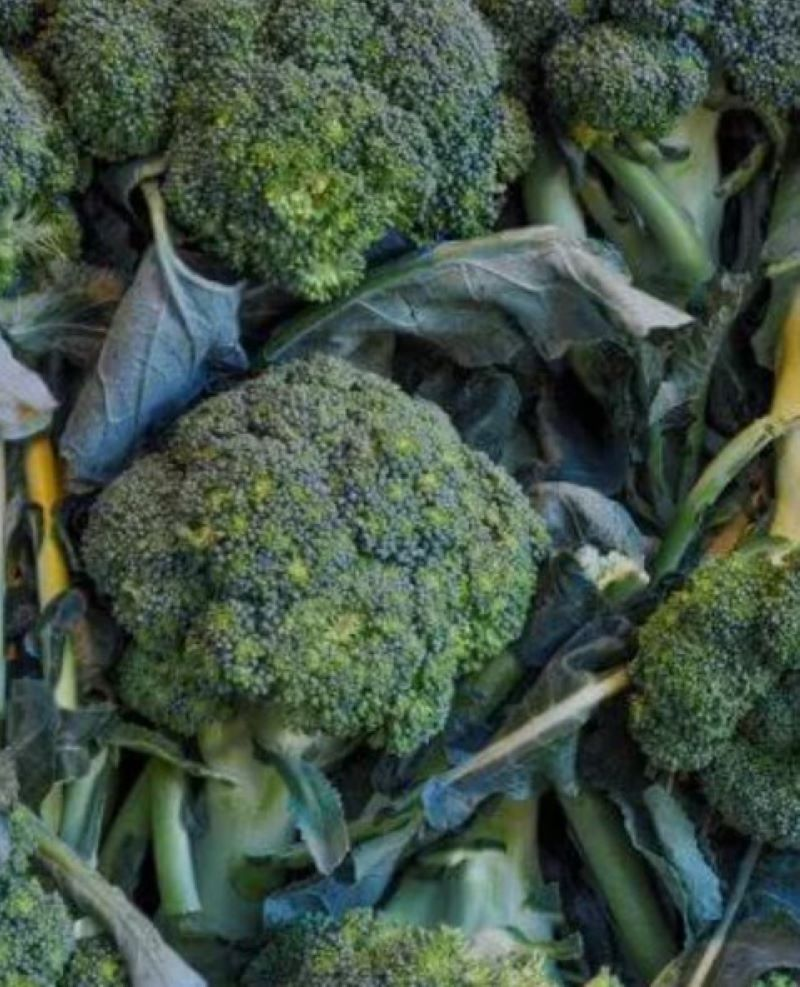 For gardeners, Amadeus is an excellent variety for early spring sowings because it grows very quickly. They can also grow in the summer and fall.
After producing the central heads, the plant typically produces side shoots for continuous harvest. Amadeus is recognizable for its fancy medium-sized heads with deep green to deep blue-green heads and tiny beads.
Compared to other types of broccoli, Amadeus has more tight heads with a diameter of around five inches.
Amadeus broccoli has a rich buttery flavor that is ideal for pasta dishes that use red or white sauces. You can use both the heads and tender green stems. They also make an excellent soup and creamy slow-cooker dish.
Buy it now on Amazon
---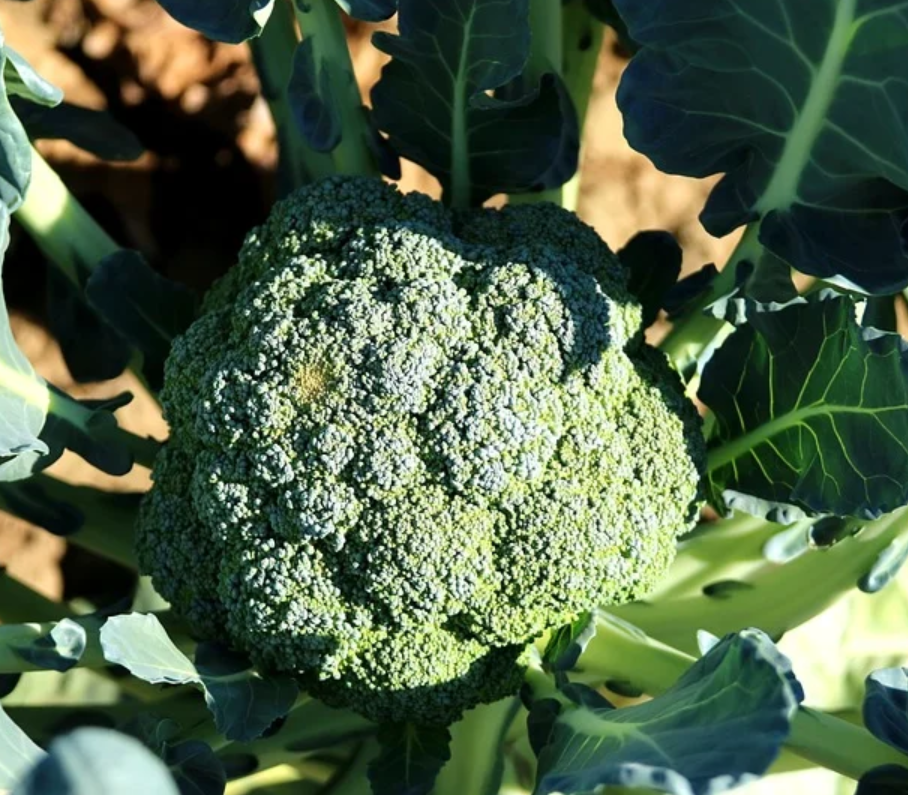 Arcadia broccoli is considered an early to mid-season variety. It is highly tolerant of the cold which makes them ideal for fall and winter production.
While the different types of broccoli that fall under the early season variety are ready for harvest in less than 60 days, this one takes longer to mature. It takes at least 63 days for the heads to be ready for harvest. And when ready, the heads are typically 6 to 8 inches across.
Arcadia has large and firm dark green heads with a seemingly frosted look. After the central head appears, Arcadia normally produces more side shoots.
The large green heads of Arcadia are consistently crunchy and they store well in the refrigerator. It is best when eaten raw. You can also use it in making a wide range of dishes such as broccoli with olive oil as well as soup and pasta dishes.
Buy it now on Amazon
---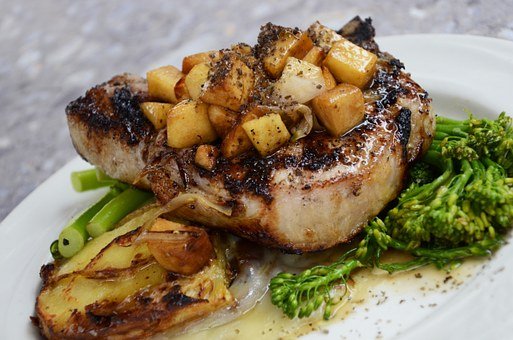 As its name implies, this type of broccoli originated in China. Chinese broccoli is also known as Chinese kale, kailaan and gai lan among others.
Chinese broccoli has thick tender stems with large green leaves and white or yellow florets.
Compared to the different types of broccoli on our list, this one has a unique flavor profile. The stems and leaves taste bitter. Soaking them in cold water before cooking reduces that bitterness.
This type of broccoli has a short growing time of only 35 to 50 days. You can plant them in the spring or summer for early fall harvest. If you live in areas with a moderate climate, you can enjoy this broccoli all year round.
Chinese broccoli is great for stir-fry with garlic. It also makes a perfect side dish for steaks.
Buy it now on Amazon
---
Gypsy is another popular type of broccoli in the United States. It is also widely grown because it can tolerate many types of soil.
This variety of broccoli is very adaptable and with a strong root system. They are usually planted for summer or autumn crops.
Mature Gypsy broccoli has uniform well-domed heads with tiny beads and medium-sized stems. The stems are crunchy while the heads have a bit of a sweet taste. The delicious flavor of this broccoli makes it great for making quiche, stir-fries, and more.
Buy it now on Amazon
---
Mid-Season Broccoli Varieties
Broccoli varieties that fall under this category take up to 80 days to mature. They are usually planted in spring and harvested in mid-summer.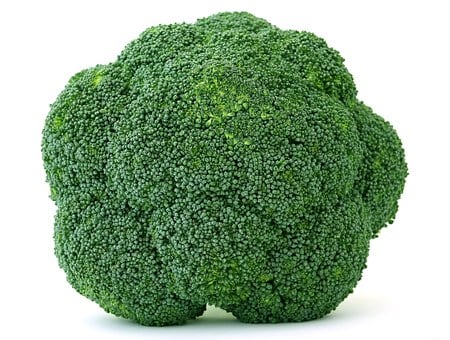 This delicious broccoli is perfect for planting if you live in the Pacific Northwest or in Northern California.
Marathon broccoli takes a little more than two months to mature. It is cold-tolerant so it is a perfect crop for winter production. In other regions though, it is planted as a later summer or fall crop.
The heads of this broccoli are medium to large in size, tightly compact and with a blue-green color. Just like the other types of broccoli, this plant also produces more side shoots after the main heads are harvested.
Marathon broccoli has a rich and buttery flavor. You can use it for a wide range of dishes such as roasts, baked, and stir fries.
Buy it now on Amazon
---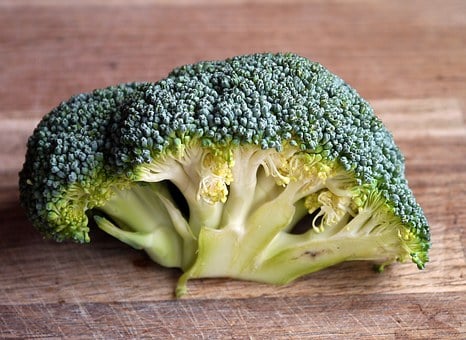 The Diplomat broccoli is an ideal crop in places that are prone to mildew because this variety of broccoli is resistant to many types of mildew. It grows well in the Northeast and the Northwest part of the country, particularly in zones 3 to 8.
This mid-season broccoli matures in a little over 60 days. While it is commonly planted during the colder season, it can tolerate moderately warm summer temperatures. It can't grow in very hot weather.
Diplomat broccoli has heads that are medium to large in size and dark green in color with small flowers. The heads have dense buds that are tightly packed together.
Buy it now on Amazon
---
This variety is heat tolerant so it grows abundantly in the southern area. You can plant it in your veggie garden in both the spring and the fall.
Belstar broccoli is known to produce many side shoots after harvesting the main head. So if you are growing this variety, don't remove the entire plant when harvesting because you can expect multiple side shoots to grow.
After 65 days of planting, Belstar reaches full maturity. It produces blue-green tightly packed heads. They can grow as big as six inches across.
The crunchy stems and flavorful heads of this type of broccoli can be eaten raw or cooked.
Buy it now on Amazon
---
Specialty Broccoli Varieties
Aside from the early and mid-season varieties, there are also special varieties that do not fall under the two categories. Or even if they belong in any of the two categories, they have special characteristics that make them stand out.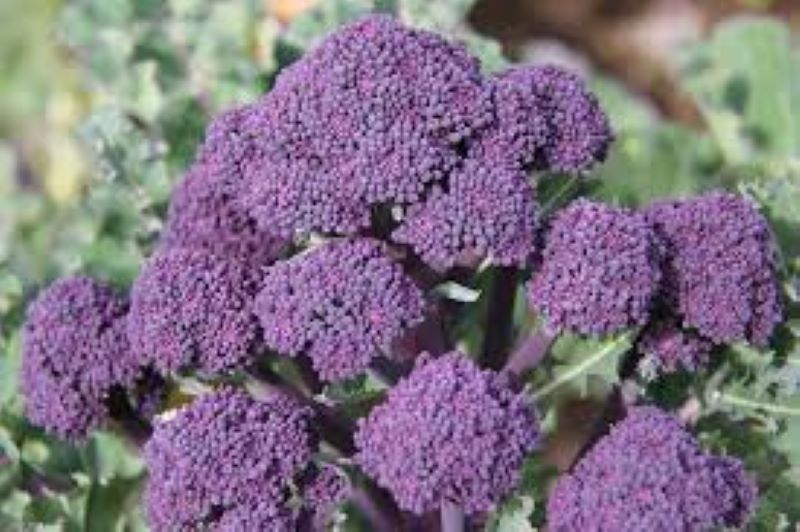 The purple sprouting broccoli is a tall, stalky and leafy plant that produces individual purple florets instead of having a central head like typical broccoli. The florets, stalks and leaves are all edible but are slightly bitter.
There is also the white sprouting broccoli that has white florets instead of purple. Compared to the purple variety, this one has a milder bitterness and sweeter taste. White sprouting broccoli are more common in Britain than in the US.
Sprouting broccoli are typically planted during fall and overwintered for an early spring harvest. The florets develop in six to eight weeks from planting. They are resistant to cold temperatures.
Buy it now on Amazon
---
This broccoli does not look like your regular broccoli. Instead of having domed heads, this one resembles a fractal with a stunning bright green color. It's very beautiful to eat!
Romanesco broccoli is Italian heirloom broccoli that takes about 75 days to mature. This broccoli plant thrives well in zones 3 to 10 in the US.
In texture, Romanesco broccoli is more like a cauliflower. No wonder it is also called as Roman cauliflower.
It's interesting to note that the spirals in the head of this broccoli are a Fibonacci number. A fun fact about the Fibonacci number is that in a series of numbers, each number is the sum of the two preceding numbers.
The delicate flavor of Romanesco broccoli is perfect for roasting, baking and stir-frying with garlic and lemon.
Buy it now on Amazon
---
FAQ
Are broccolini and baby broccoli the same?
No, despite what its name suggests, broccolini is not baby broccoli. In fact, it is another type of broccoli.
What does baby broccoli taste like?
Generally, it has a tender texture with a mild and sweet flavor. Sometimes, they also have subtle bitter flavor notes.
Is broccoli rabe (broccoli raab) a real broccoli?
Broccoli rabe or broccoli raab is considered broccoli although it is also related to both turnips and mustard family. It is an Italian heirloom that produces flavorful shoots and leaves that look more like asparagus.

This heirloom broccoli has spiky broccoli-like florets instead of domes. It continuously produces side shoots until the end of the growing season.

As an Italian heirloom broccoli, it is often used in many southern Italian dishes.

Is it safe to eat raw broccoli?
Yes, most if not all broccoli are edible when raw.
Conclusion
Knowing and understanding the features and flavors of the different types of broccoli allow you to easily explore more varieties than what you can only find in your local supermarket.
If you are an avid gardener, broccoli is one of the crops that is easy to propagate. Of course, there are specific varieties that may thrive in your area depending on your climate.
In terms of flavor, generally, broccoli have buttery, sweet and nutty taste, with exception to several varieties that have a bitter flavor profile. This vegetable is versatile in the kitchen so you should be able to use them in preparing a wide range of dishes.
* If you buy through links on our site, we may earn an affiliate commission. For more details, please visit our Privacy policy page.