Japanese toilets have been innovated throughout the years, minimizing the use of toilet paper in the comfort rooms by introducing the use of bidet. Bidet is a toilet equipment that sprays water on one's genitals and is considered as a great alternative to wiping.
* If you buy through links on our site, we may earn an affiliate commission. For more details, please visit our Privacy policy page.
The first bidet toilet seat was invented by "Mr. Bidet", known as Arnold Cohen. He also founded the American Bidet Company in the 1960s. Bidet toilet seat was created to assist his father clean himself who had a medical condition by that time.
Why is Japan's Toilet Seat Famous?
Japan is one of those countries who prioritizes cleanliness above all. Proper hygiene is a common trait with the Japanese as it is emphasized in Buddhist and Shinto heritage. It is said that one of the tourist attractions in Japan would be their toilet seats.
You can find them in a public bathroom at train stations, or at restaurants and hotels. The Japanese have found great ways to improve the bathroom experience for their visitors.
Japanese style toilets have features that can't be found on other regular toilets. Some of its notable features would be the addition of dual-flush systems, heated seats, washlets, and built-in sinks.
These days, Japanese toilet seats now come with a remote control feature and they are actually leading in this technology around the world. Well, that's a great addition to the famous button that creates different flushing sounds.
Now, these Japanese toilet seats are not only present in Japan as the rest of the world has discovered its great use to provide comfort-in-style bathroom experience to the users.
What Are The Different Japanese Bidet Toilet Seats
We have compiled a list of Japanese toilet seats below. Check out which Japanese toilet seat would suit your style and needs.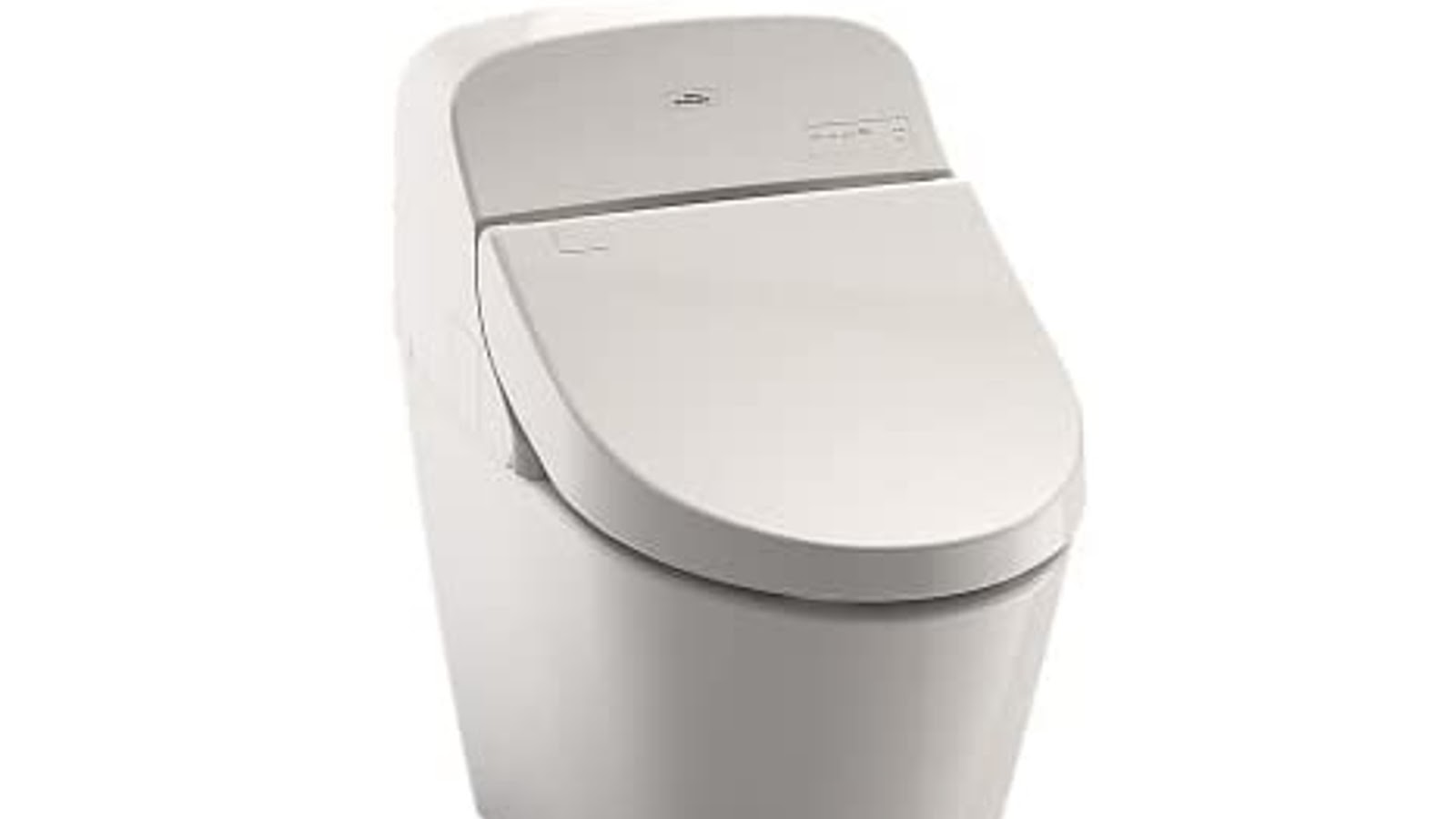 TOTO MS920CEMFG Toilet Seat
Integrated dual flush toilet with 3D Tornado Flush technology is one of the amazing things that this WASH-LET bidet seat toilet would offer to many users. The front and rear warm water cleanse with five adjustable temperature and pressure settings.
It has a toilet bowl with a lubricious quality that helps prevent waste from adhering through its
CEFIONTECT glaze and PREMIST function. Smart toilets like the TOTO MS920CEMFG have an automatic lid that closes and opens whenever someone is going to use it, thanks to its motion sensors.
This toilet seat also features heated seat, warm air dryer, and air deodorizer for added comfort. Its exact dimensions are 28.63 x 15.38 x 26.95 inches and it is also ADA compliant, WaterSense certified, and CAL Green compliant.
You can buy this amazing toilet seat by clicking here.
---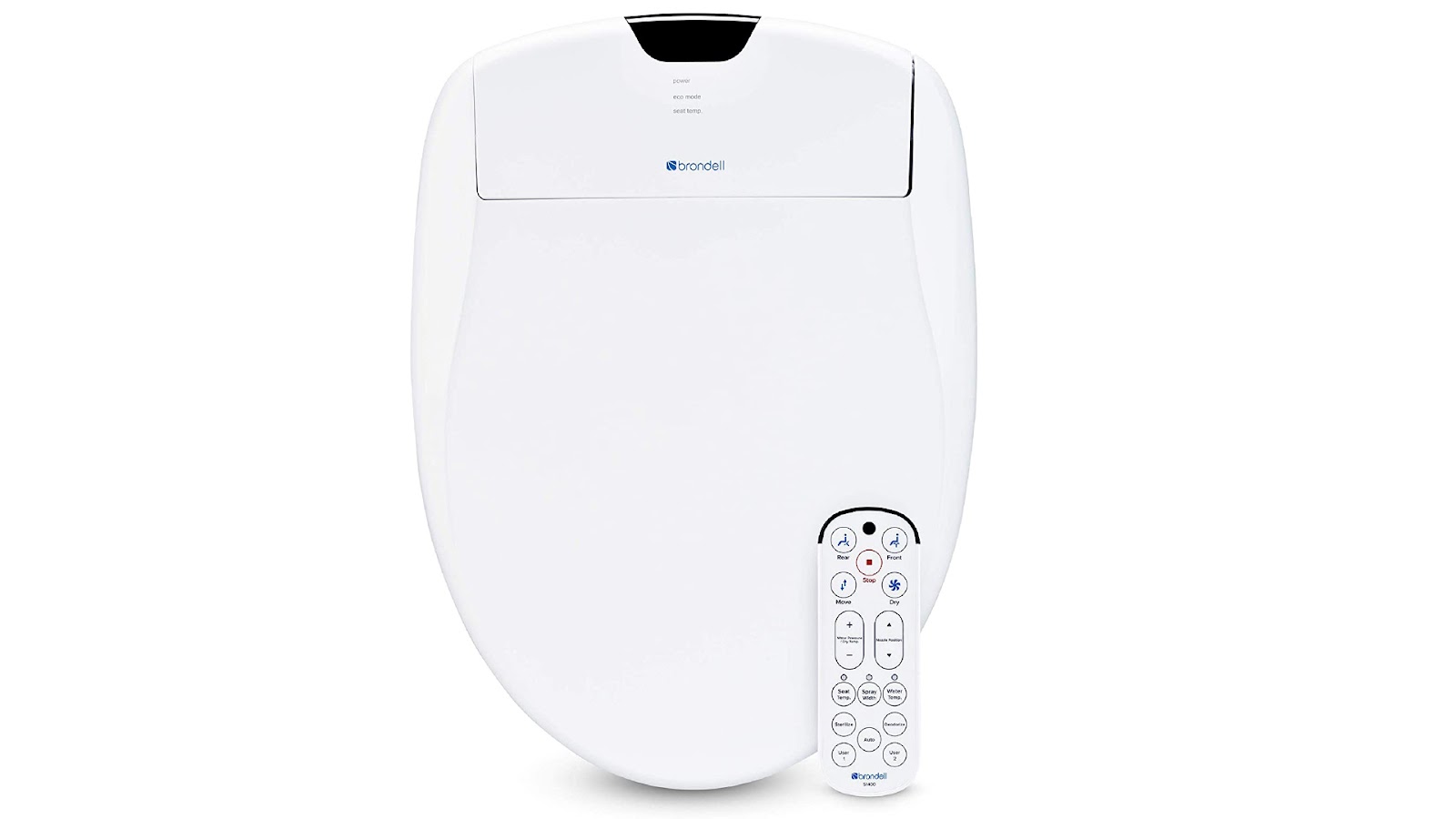 Brondell Swash 1400
This electric toilet seat has programmable user settings and one-touch auto mode. It delivers an ideal experience whenever you use the bathroom with an endless combination of features at the touch of a button.
The Brondell Swash 1400 toilet seat has cool technology that includes an endless warm water spray, heated seat, warm air dryer, nozzle oscillation, replaceable deodorizer, and a cool blue illuminating night light.
If you need to know how much space this toilet seat would consume, it measures 20.43" x 15.2" x 5.75". For convenience of the users, it comes with a 3.5' power cord to easily reach a power outlet.
If you are looking for a stylish and modern Japanese toilet seat, Brondell Swash 1400 would provide you with a sleek shape that blends seamlessly into both your bathroom decor and bathroom habits. Toilet experience would not look boring with this one as it has a hidden pocket that conceals water and power connections and the contoured lid looks modern and refined on other toilets.
If you would want to buy this one of the best modern toilet bidet seats, just click here.
---
WOODBRIDGE B-0960S
Looking for bidet seats that offer Posterior wash, Feminine wash, Pulsating wash, Adjustable water pressure, and hygienic filtered water? Look no further as the WOODBRIDGE B-0960S Toilet seat will offer you those features.
It also sports an automatic flush that activates the self-cleaning bidet/spray wand and followed by a powerful flush after leaving the seat. Talk about hands-free operation with zero toilet paper usage.
It also has an automatic open and close feature where the lid automatically opens once you approach the seat. The air purification system does wonders in deodorizing and cleaning the air around the toilet using powerful air filters. It has a state-of-art ionized Carbon filter to eliminate unpleasant odors.
WOODBRIDGE B-0960S is also a super efficient flusher as it has a quiet and powerful Siphonic 1.6 GPF/1.0 GPF dual flushing with average 1.28GPF. You'll find comfort in your comfort room as this one has a specially designed, contoured heated seat and powerful warm air dryer that keeps you warm and cozy, whether it be early in the morning or throughout the winter seasons.
The registered trademark of Woodbridge products has been certified with UL1431, CSA C22. It also complies with IPC, UPC, NPC. IAPMO-EGS, ensuring that the WOODBRIDGE B-0960S would provide the best quality, like some of the known bidet seat toilets.
You can check out and buy this product through this link.
---
Bio Bidet Slim ONE
This toilet seat would seamlessly fit in your bathroom. One of the Japanese toilet seats with the warm water feature, Bio Bidet Slim ONE, may have the longest hot water heater you will see in the line of bidet to provide a heated seat.
If you need that luxurious feel, without breaking the bank, this Bio Bidet provides an affordable self-cleaning in a few seconds. The stainless steel self-cleaning nozzle allows for easy maintenance and longer life, the Japanese style.
It also has an in-bowl night light that illuminates the bowl for a simple night-time operation. The fusion warm water technology increases the duration of your warm water supply, due to the improved water tank heating technology with active ceramic heating coil.
The adjustable heated seat has user presets for cozy, convenient and easy operation.
You can buy this amazing super toilet through this link.
---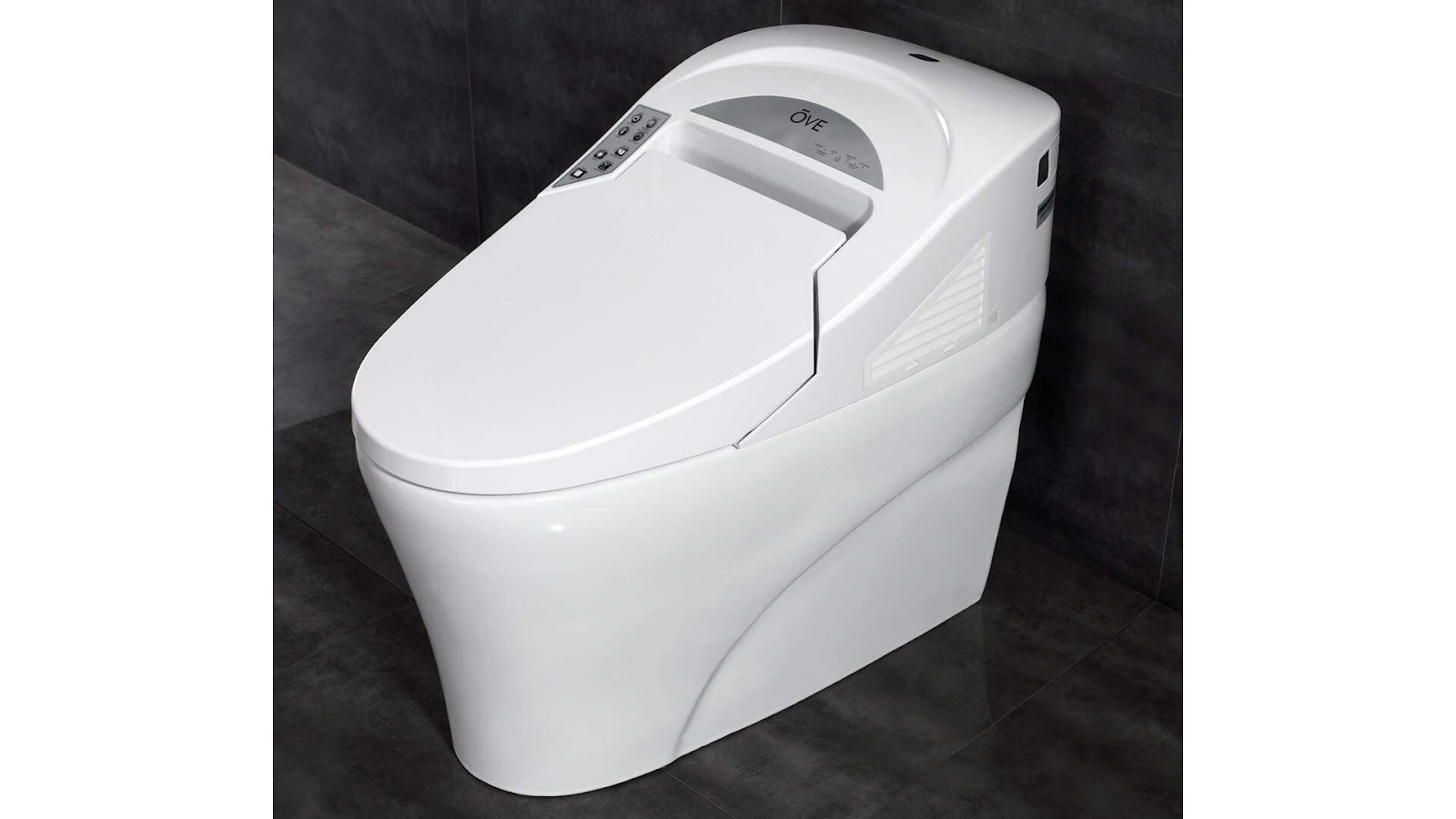 Ove Decors 735H Bidet Toilet
A toilet seat should provide an effective cleansing. And the Ove Decors 735H Bidet Toilet would do that job easily as it features a seat that will flush automatically by the time you leave to provide hands free and convenient cleaning.
Japanese are really good at creating useful features as this toilet seat has multiple settings for water sprayer pressure, heater, dryer and other features. The one-piece toilet offers a sleek look and makes cleaning easier.
Don't worry about dark nights as it also features an LED Night Light. The remote control allows you to adjust water temperature, water pressure, dryer temperature and heat seat temperature.
It also meets strict EPA flushing guidelines and is a WaterSense certified toilet which provides efficiency. It is water-friendly as it has at least 20% less water than 1. 6 gallon toilets. 1. 6 GFP (gallons per flush) on a single flush.
The heated seat allows you to start your day warm. The adjustable pre-selected settings would allow you to heat the seat when you need it using the included remote control. Soft seats would avoid accidental slamming and its sleek elongated seat will provide comfort and extreme hygiene.
To get this toilet seat that's loved by many users, just click here.
---
SmartBidet SB-2400ER Electric Bidet Seat
The SmartBidet SB-2400ER Electric Bidet Seat has both Posterior and feminine wash modes. It also features an oscillate for all wash modes. This self-cleansing toilet seat has an adjustable nozzle with a replaceable cap.
It also has a heated seat, water, and a dryer with adjustable water temperature and water pressure that you can expect from other Japanese bidets. Operating this toilet seat is a breeze with its wireless remote control that you can even mount on your wall.
The lid & seat will close softly, through its skin sensor activation. It provides quick release functionality, so cleaning won't be difficult as well.
You can check it out and buy it if you want by clicking here.
---
How to Choose the Best Japanese Toilet Seat
Choosing the right toilet seat for your home could be tricky. You will need to consider some factors to get the right toilet seat for your bathroom.
First, you will need to measure the exact space of your bathroom. It is important to take into consideration to get the right measurements. This will play a vital role in choosing the right toilet seat for you.
Next is to consider which features and functions you will be using most of the time. While the main reason probably is to ditch the use of toilet paper, there are few functions that might be useful for you or your family members. Always check which ones are needed and see which of the toilet seats offer the best features.
You also may want to check the quality of the Japanese toilet seat that you are going to purchase. Buying a substandard product might save you some money, but not eventually if it's going to be defective in a short period of time. Always choose the best quality of a Japanese toilet seat.
Lastly, you will need to check if it meets your budget. While the Japanese toilet seat offers more convenience than the regular toilet, they can be on a higher price tag. Check which of them is more affordable, while keeping some important features such as spray nozzle or electrolyzed water pump.
I hope that this article has provided you some insights on which Japanese toilet seats you will choose, especially if you are considering getting one of them to ditch the use of toilet paper.
* If you buy through links on our site, we may earn an affiliate commission. For more details, please visit our Privacy policy page.