Mushrooms also called "kinoko" in Japanese are widely used in Japanese cuisine because of their "umami" taste. Umami is a word that means "essence of deliciousness." It is one of the five basic tastes and is described as rich, savory and meaty flavor.
* If you buy through links on our site, we may earn an affiliate commission. For more details, please visit our Privacy policy page.
What's great about Japanese mushrooms is that they are quite versatile and go well with different types of meat, poultry, seafood and vegetables among others. You could simply toss them into a pan with butter and garlic. The variety of dishes you can cook with delicious Japanese mushrooms are endless.
Aside from their umami taste, the different types of Japanese mushrooms are also known for their health benefits. That is one of the reasons why Japanese mushrooms are irresistible unless you have a mushroom allergy.
Can I Forage Japanese Mushrooms?
Yes, you can forage Japanese mushrooms, but extra caution is important. Wild mushrooms are a delicious treat. However, there are also some types that can pose a threat to your health. Some poisonous mushrooms even resemble edible fungi and that's dangerous. That is why it's important to only forage if you have lots of experience in identifying edible mushrooms. If not, forage with someone who is an expert.
It's also important to remember that it's not a good idea to consume mushrooms that grow in the city such as along highways and polluted areas. Mushrooms absorb pollutants like a sponge and eating them is not safe. Also, avoid harvesting and consuming mushrooms that are already past their prime. Signs that a mushroom is no longer fit for eating are rancid smell and decaying flesh.
When you forage mushrooms, bring along a small knife and a basket or mesh bag to store your haul.
7 Different Types of Japanese Mushrooms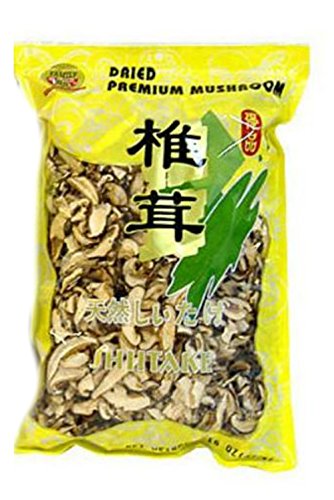 Considered as the most popular mushroom in Japanese cuisine, the shiitake mushrooms also became popular in the rest of the world. The shiitake is a flavorful and versatile mushroom and you can use it in a wide variety of dishes. You can grill the shiitake or use it as a stir-fry or soup stock ingredient. It is also perfect for recipes that use soy sauce.
The shiitake mushroom got its name after trees whose dead logs it usually grows on. Nowadays, this type of Japanese mushroom is widely cultivated. That's why it should be easy to find dried shiitake or fresh shiitake mushrooms in many supermarkets.
When cooked, the shiitake mushrooms are aromatic with a rich and woody flavor. They have a crunchy texture but a bit chewy and dense, making them a healthy meat substitute. The shiitake mushrooms are high in eritadenine which is a compound that helps reduce cholesterol levels in the blood. They also contain beta-glucans which help in managing inflammation.
Buy it now: Amazon
---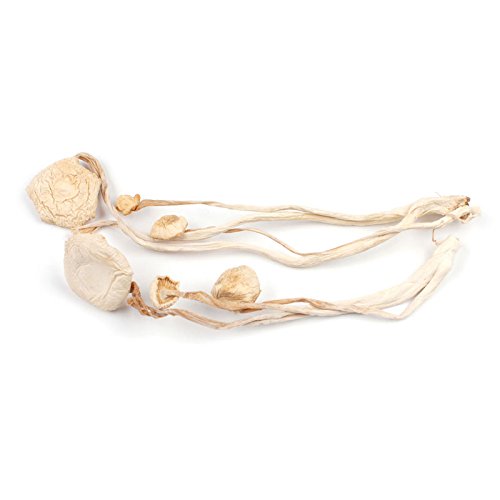 The name enoki was derived from the tree on which this type of Japanese mushroom typically grows. However, enoki mushrooms may also grow on other trees such as persimmon and mulberry. These fungi are a great addition to your diet because they are rich not only in vitamins and minerals but also in healthy amino acids. They are also high in protein, dietary fiber and antioxidants.
Also known as velvet shank, this mushroom is extremely popular throughout Asia. In Japan, it is also known as enokitake. Enoki mushrooms are easily recognizable as dense clumps of tiny white fungi with long spindly white stems and button-shaped caps. The white enoki is generally the cultivated variety as the wild enoki tends to have shorter and thicker stems and dark brown in color.
When cooked, enoki has a mild flavor and crunchy texture and it is perfect for soups and stews. You can also use it for sandwiches and salads. You need to trim the roots at the base of the cluster before adding the enoki mushrooms to your dish.
---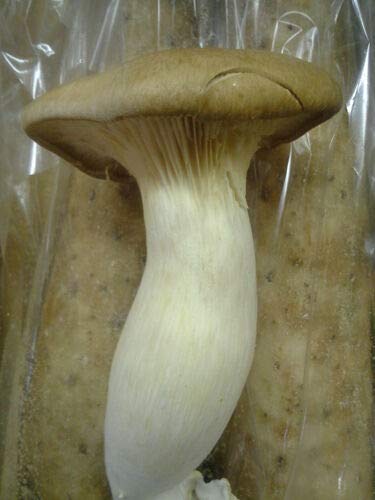 The eryngii mushrooms, also known as the King Oyster Mushrooms, are actually not native to Japan but were mass cultivated in the country in the 1990s and have since become popular in Japanese cuisine. They have a firm and meaty texture with a mild flavor. The eryngii tastes great when grilled but you can also use it as an added ingredient to your fish, meat or pasta recipes. You can enhance the flavor of the eryngii by adding butter to the dish.
The King Oyster mushroom is characterized by its long and thick meaty stems with relatively small caps. This type of Japanese mushroom is a good source of B complex vitamins, pantothenic acid and vitamin D.
Most of the King Oyster mushrooms in the market particularly in Japan, are already trimmed so you can use the entire fruiting body of the fungus for cooking. How you cut the king oyster mushroom makes a big difference in its texture. If you cut the eryngii lengthwise, it's crispy but when you cut it in rounds, it achieves a meat-like tenderness.
Buy it now: Amazon
---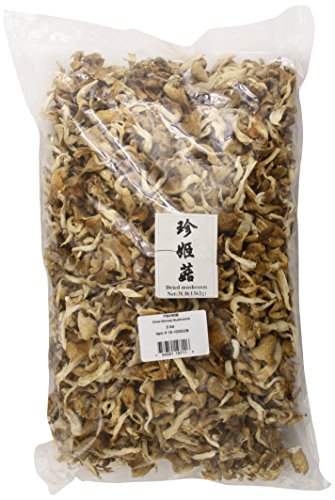 If you are looking for a meat substitute as a source of protein, the Shimeji mushrooms are a good choice. This mushroom makes a perfect ingredient for vegetarian foods.
There are more than 20 varieties of Shimeji Mushrooms and they are characterized by their long ivory to cream-colored stems with petite caps that can range from buff to burlap in color. The most common varieties used in Japan are the buna-shimeji, hon-shimeji, and bunapi-shimeji. This type of mushroom is rich in B vitamins, zinc, potassium and copper.
Shimeji mushrooms particularly the buna shimeji are more ideal for cooked applications as they have unpalatably strong taste when eaten raw. They are popularly used for pasta, soy sauce-based dishes, stews, soups, stir-fries, hot pots and baked goodies. You can sauté, braise, stew and roast these fungi. They pair well with roaster seafood, poultry, meat and wild game. When cooked, this type of fungi has a lightly sweet, savory and nutty flavor and is tender and chewy. They can last up to ten days in the refrigerator when stored in a paper bag.
Buy it now: Amazon
---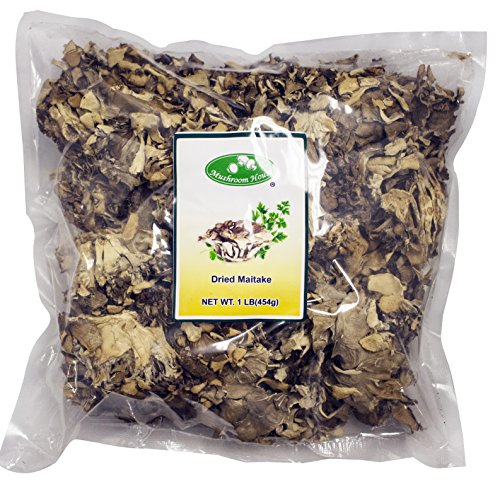 Maitake mushroom means "dancing mushroom" and they don't look like the typical mushrooms. They grow from an underground tuber-like structure in dense clusters with multiple grayish-brown caps. The caps are often curled with wavy margins, making a whole cluster look like a cabbage head. The clusters can grow very large, reaching more than 40 kilograms!
Wild Maitake mushrooms are only available from the late summer through late fall. Fortunately, the cultivated varieties are available throughout the year so you can enjoy fresh maitake whenever you want it.
Considered as a type of adaptogen, maitake mushrooms are widely used for medicinal purposes. These Japanese mushrooms are rich in antioxidants, vitamins B and C copper, beta-glucan, potassium, dietary fiber, amino acids and other essential minerals.
Maitake can be eaten raw or cooked. If you want it raw, you can crumble and sprinkle it over soups or toss it into your leafy greens. Alternatively, you could toss it in your frying pan with butter, stir fry with other vegetables, use it in stews and soups, use as pizza toppings or make into omelets. This mushroom is pretty versatile so it's okay to experiment using it in different dishes.
Maitake mushrooms have a smoky and woody flavor. To maintain their perfect texture, you can use your hands to divide the cluster into smaller pieces.
Buy it now: Amazon
---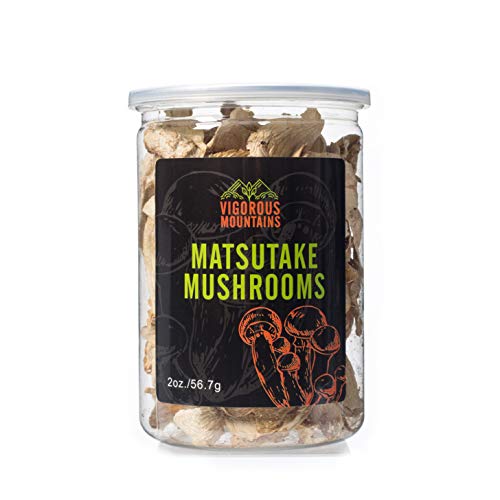 These pine mushrooms are held in high regard in Japan, both for their strong flavor and symbolism. They are given as special gifts to symbolize happiness and fertility.
The matsutake is a rare mushroom that can only be found growing among red pine trees. It has knob-like brown caps with thick stems. Because this type of fungi is difficult to find, it is highly-priced and is considered the world's most expensive mushroom. Due to its disappearing habitat, you can also expect its price to continuously rise.
Being a good source of B vitamins, copper, protein, potassium, selenium, zinc and other minerals, these Japanese mushrooms are known for their intense autumnal, spicy and cinnamon-like flavor. It has a sweet aroma although some describe it as foul or pungent. The taste of this fungus is better experienced than described. You'll either love it or hate it.
Because of the strong flavor of matsunake mushrooms, they often get the center stage in many Japanese recipes. They are often used in sukiyaki, soups and rice dishes.
Buy it now: Amazon
---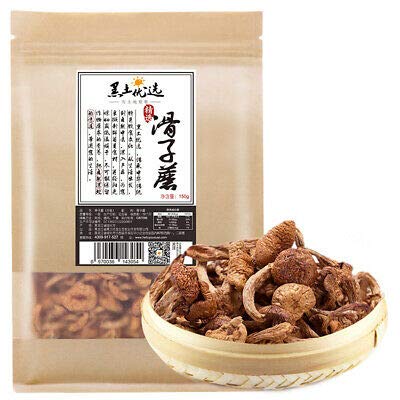 The name nameko means slimy and these fungi got their name because of their slippery texture. They are popular in Japanese cuisines because of their mildly fruity, earthly and nutty flavor and unique cashew-butterscotch aroma. Nameko mushrooms are a rich source of thiamin, niacin, riboflavin and minerals such as potassium, calcium and sodium.
In the wild, these mushrooms grow in small clusters among dead trunks of beech and oak trees, but the nameko mushrooms sold in the market today are mostly cultivated. You can recognize these mushrooms by their smooth white stems and rounded cap that can be orange to amber in color. The cap typically has a thin layer of gelatin which becomes a sort of glaze after cooking.
In Japan, these mushrooms are popularly used for nabermono, stir-fries and miso soup where they blend well with other ingredients. However, if you sauté this mushroom, it becomes slippery and sticky, making it less appealing. You can find fresh nameko mushrooms in Japan from October to February and when fresh, they are best cooked as soon as possible. You may also find canned nameko all year round.
Buy it now: Amazon
---
Health Benefits of Japanese Mushrooms
The popular Japanese mushrooms we have included in our list are a rich source of vitamins, minerals, protein and dietary fiber, many of which are not often found in other types of plants. Because of their nutritional component, they offer numerous health benefits.
Enhance the formation of red blood cells
Most Japanese mushrooms are high in minerals including iron which can boost the formation of red blood cells. According to studies, 90 percent of the iron in mushrooms is completely absorbed by the body. Iron is essential especially for people suffering from anemia.
Lower Blood Pressure
Japanese mushrooms are high in potassium, a mineral that helps the body regulate fluid balance, nerve signals and muscle contractions. A diet that's high in potassium helps reduce your risk of kidney stones, osteoporosis, hypertension and cardiovascular diseases.
Strengthen the immune system
Mushrooms have anti-inflammatory properties, thanks to the high level of vitamins and minerals in these fungi. As a result, consuming these healthy treats is said to strengthen your immune system. When your immune system is strong, it reduces your risk of contracting serious diseases. This is probably one of the reasons why the life expectancy in Japan is long. As they love eating mushrooms, they are able to boost their immune system and live longer lives.
Help keep your bones and teeth healthy
Japanese mushrooms are among the very few non-animal products that are a rich source of vitamin D. This vitamin helps in regulating phosphates and calcium in the body, among others. You need vitamin D to keep your teeth, bones and muscles healthy. A deficiency in vitamin D could lead to rickets in kids and osteomalacia in adults.
Conclusion
The popular Japanese mushrooms we have included in our list are not only rich in flavor but are also high in vitamins and minerals which help keep the body healthy.
If you want to start using a Japanese mushroom in your dish, it's important to know its taste and texture so you can get better results when incorporating it with other ingredients. You need to understand that there are mushrooms with strong flavors that can overpower the rest of the ingredients.
Moreover, it is safer to buy mushrooms from the supermarket as you can have more assurance that you are getting the edible varieties, unlike when you would be foraging in the wild.
Overall, Japanese mushrooms are a great ingredient to any dish if you understand their flavors and textures.
* If you buy through links on our site, we may earn an affiliate commission. For more details, please visit our Privacy policy page.