If you're considering a trip to Hawaii, you must try their comfort dish, Loco Moco, also known as Hawaiian Brown Gravy. If you are unable to visit Hawaii at this time, you may still enjoy Hawaiian Brown Gravy at your home. We can teach you how to prepare Loco Moco Gravy. If you are interested in Loco Moco recipe, scroll down and continue reading.
Loco Moco Gravy
What Is A Loco Moco?
The dish loco moco is a Hawaiian comfort food and popular in modern Hawaiian cuisine. There are various varieties, but the classic loco moco is white rice with a hamburger patty, a fried egg, and Hawaiian-style brown gravy on top. Bacon, ham, Spam, tofu, kalua pork, Portuguese sausage, teriyaki beef, teriyaki chicken, mahi-mahi, shrimp, oysters, and other meats are among the selections of this Hawaiian comfort food. This Hawaiian dish is often eaten for breakfast.
---
What Is A Loco Moco Gravy or Hawaiian Brown Gravy?
The Loco Moco gravy or Hawaiian brown gravy is paired with the delicious Loco Moco meal. To make this delicious Loco Moco gravy recipe, you only need equipment, such as skillet and whisk. You may use this gravy mixture for any type of dish.
---
History Of Loco Moco
It was documented that this dish was invented in 1949 by the proprietors of the Lincoln Grill restaurants in Hilo, Hawaii, Richard Inouye and his wife, Nancy, in response to a request from teenagers from the Lincoln Wreckers Sports club for something that was different from a sandwich, was inexpensive, and could be prepared and served quickly. They requested Nancy to put rice in a dish, a hamburger patty on top of the rice, and brown gravy on top.
The dish was termed Loco Moco after one of the group's members, George Okimoto, who went by the alias Crazy. George Takahashi, a Spanish student at Hilo High School, recommended adopting the word Loco, which means insane in Spanish. Moco was added because it matches up with loco and sounded wonderful.
---
Common Loco Moco Gravy Ingredients
Let's acquaint ourselves with the most common ingredients used in the dish before we go through the processes.
Flour
The sauce is made by whisking all-purpose flour with butter to thicken the gravy.
---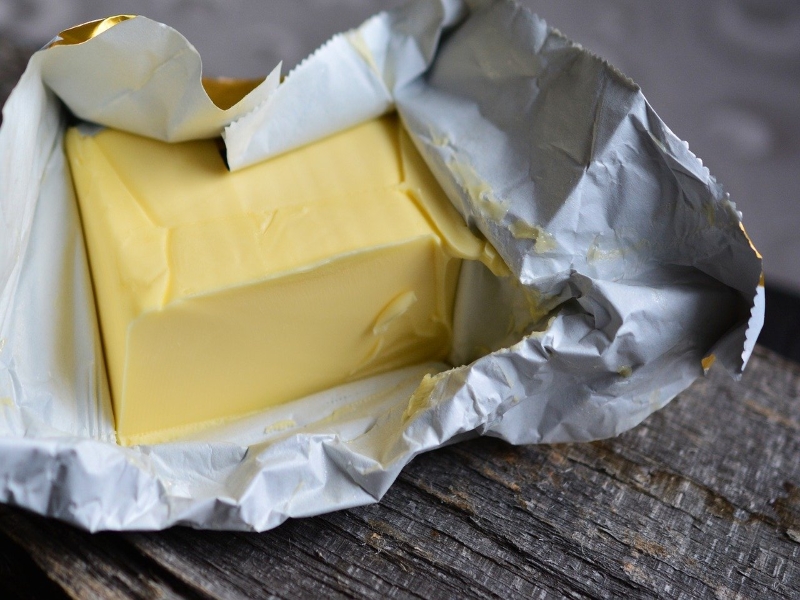 Butter
To keep the salt in the gravy under control, use unsalted sweet cream butter.
---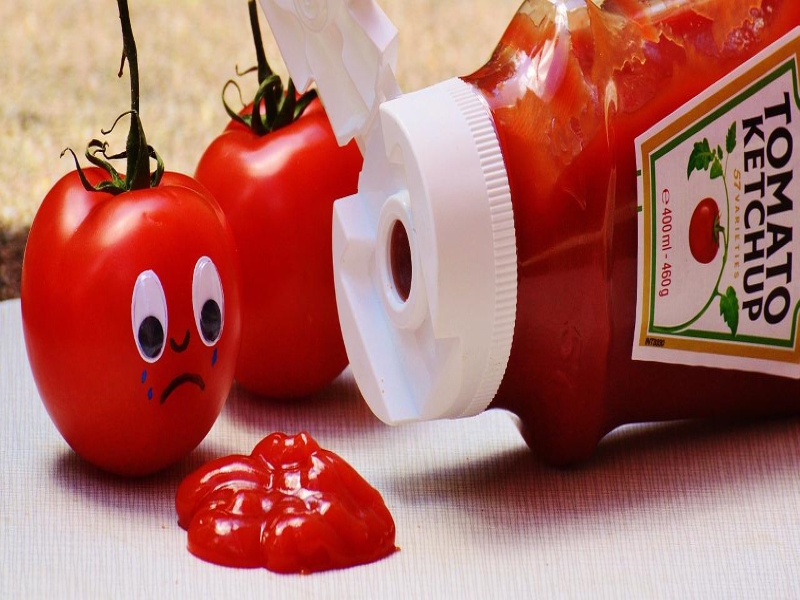 Ketchup
Ketchup gives the Loco Moco gravy a kick.
---
Beef Broth
This is where the gravy's rich taste comes from.
---
Sugar
This is to add some sweetness in the gravy.
---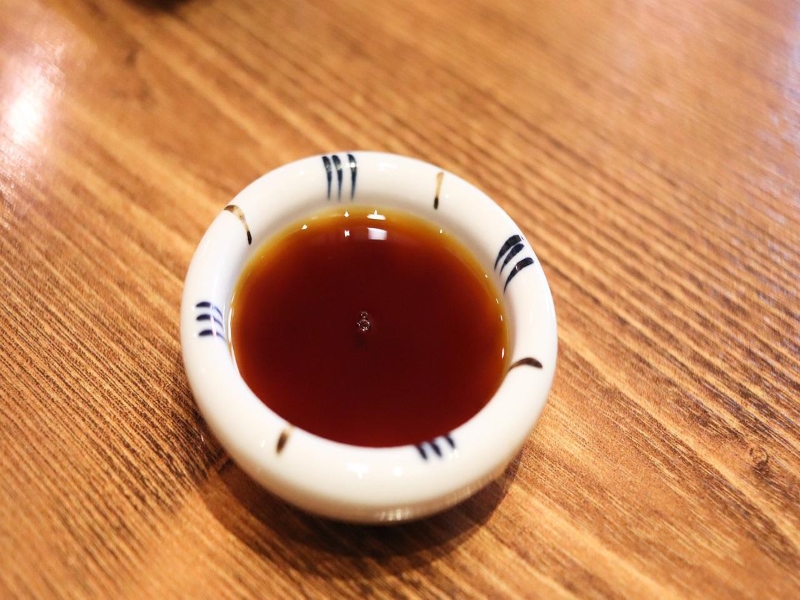 Soy Sauce and Worcestershire Sauce
They provide umami and depth, which are important.
---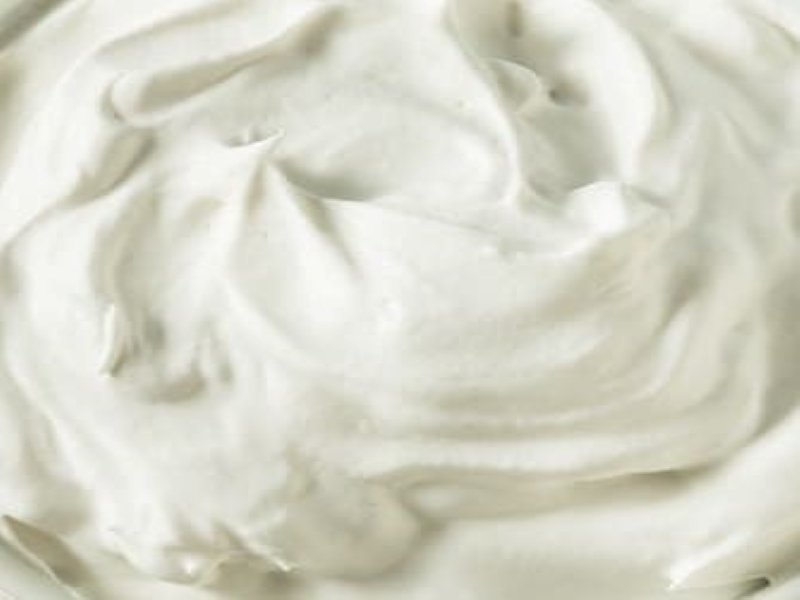 Heavy Cream
A smooth and creamy gravy is made by using heavy cream.
---
Learn How To Make Loco Moco Gravy
Ingredients
pepper to taste
4 tbsps all-purpose flour
3 cups beef stock
4 tbsps butter
2 tbsps sugar
1 tsp Worcestershire sauce
1 tbsp ketchup
1 tbsp heavy cream
2 tbsps soy sauce
Instructions
In a skillet over medium-high heat, melt the butter.
Once the foaming diminishes, add the flour and cook, stirring frequently, for 30 seconds, or until the flour turns golden brown.
Stir in the broth, then add the ketchup, sugar, and Worcestershire sauce slowly. Bring to a boil, then reduce heat to medium and simmer for 5 minutes, or until the gravy thickens.
Add the soy sauce and heavy cream. Then, add pepper to taste. To serve, put the Hawaiian beef burger patty/ground beef patty on top of the steamed rice, spoon gravy on top. Serve with a fried egg on top. A sunny side up egg is typical, but cook the egg as you choose. You have the option to garnish it with green onions.
---
Suggestions
When preparing the roux, whisk it softly but thoroughly because you want the flour and butter to froth. The roux is finished when the foaming stops. If you don't let it heat until it foams, the flour will have a raw flour flavor that will show up in the sauce.
You can put the sauce in the fridge. Cool for 1 hour before transferring to an airtight container. You can keep it for up to 4 days.
If you plan to put it in the freezer, allow 2 hours for cooling before transferring to a freezer-safe container. You can freeze the brown gravy for up to 3 months. Refrigerate overnight to thaw.
If the sauce is too thick, add a little cream and reheat over low heat.
---
How To Make Loco Dish
Ingredients
Egg
2 tablespoons unsalted butter
green onions for toppings
White rice
3/4 cup sliced mushroom
For Hamburger Patty
1 1/2 lb ground beef
1 tablespoon Worcestershire sauce
1 1/2 teaspoon seasoning salt
1 teaspoon garlic powder
1/2 teaspoon black pepper
Instructions
In a large mixing bowl, combine the ground beef, Worcestershire sauce, seasoned salt, garlic powder, and black pepper.
Grab a handful of meat and shape it into a ball to begin shaping it into patties. Then, flatten it out by pressing down. Make sure there are no cracks or rough edges around the edges. At least one inch thick patties should be produced. Keep the patties as big as possible because they will shrink when cooked.
Over medium heat, heat a pan. Fry the burger patties for around 3-5 minutes on each side or until well done.
To remove any excess grease, place each completed burger on a platter lined with paper towels.
In a frying pan, melt a cube of butter and break an egg.
Fry a sunny side up egg.
Place a large cup of steamed white rice on a platter. Place one hamburger patty on top, then drizzle with gravy. Then, top it with an egg and green onions.
It is best consumed when hot.
---
Vegetarian/Vegan Hawaiian Brown Gravy
Vegetable stock
Use vegetable stock instead of beef stock.
Vegan Butter
Use a vegan substitute for butter.
Cashew milk
Cashew milk is a terrific substitute for heavy cream, but you may use any dairy substitute you choose.
Vegan Worcestershire sauce
Search for vegan Worcestershire sauce alternatives at the store or you have the option to create your own.
Vegan Patty
Use a meat substitute in place of the beef patty. You can use vegan patty. There are a lot of vegan patties available in the grocery stores.
---
How To Make A Vegan Loco Moco
ingredients
6 cups cooked brown rice
Diced green Onion as garnish
For Vegan Burger Patty
1 cup Cooked Brown Rice
1 cup Mushroom diced
1 cup Yellow Onion diced
15 oz Red Kidney Beans (drained, rinsed, and dried)
3 teaspoon Olive Oil
1 tablespoon Tomato Paste
1 tablespoon Liquid Aminos or soy sauce
5 tablespoons Flaxseed Meal
1/2 teaspoon Black Pepper
1/2 tablespoon Ground Cumin
1/2 tablespoon Garlic Powder
Salt
For Vegan Gravy
1 teaspoon poultry Seasoning
2 cups Vegetable Broth
3 tablespoons Vegan Butter
5 tablespoon Whole Wheat Flour
For Vegan Egg
1 teaspoon Black Salt
1 cup Silken Tofu
1/4 cup Pumpkin Puree or steamed Sweet Potato
2 tablespoons Cornstarch
2 teaspoons Nutritional Yeast
2 teaspoons Lemon Juice
2 tablespoons Water
1/4 teaspoon Black Pepper
Instructions
To Create A Vegan Burger
Red Kidney Beans should be drained and rinsed. All of the veggies should also be sliced.
In a pan, heat 1 1/2 teaspoon Olive oil, then sauté the onion till it is slightly golden.
Next, add the mushrooms, and saute. Add the Ground Cumin after a few minutes. Continue to cook until it is somewhat crispy.
Using a food processor, combine the Red Kidney Beans, Onion, Tomato Paste, Liquid Aminos, Garlic Powder, Black Pepper, and Flaxseed Meal. Blend until completely smooth.
Place the contents to a bowl and fold in the brown rice.
On parchment paper, form 6 burger patties.
Grill for 8 minutes on each side at 400°F. Alternatively, bake for 20 minutes at 350°F, turning halfway through.
For vegan egg
To make the Vegan Egg White, blend the Silken Tofu, 1/2 teaspoon Black Salt, and Cornstarch till smooth.
Blend the remaining Vegan Egg ingredients separately to make the Vegan Yolk. Cut sweet potatoes into cubes, and cook them for 20 minutes.
Place two teaspoons of the Egg White mixture in a skillet over medium heat and shape into an oval. In the center of the Egg White mixture, place a spoonful of the Egg Yolk mixture.
For Vegan Gravy
In a saucepan, melt the butter over low heat. Sift in the flour, making sure there are no clumps.
Warm the roux until it is aromatic.
Bring to a boil with the veggie broth. Then, add the Poultry Seasoning.
Bring to a low simmer. Best served when hot.
---
Frequently Asked Questions
Can you buy Loco Moco gravy?
Yes, definitely. If you don't have time to prepare a Loco Moco gravy, you can purchase one at a grocery store or online grocery store.
What Is Loco Moco Gravy Made From?
As mentioned above. It's created using unsalted butter, Worcestershire sauce, green onions, sugar, soy sauce or shoyu, ketchup, garlic powder, seasoned salt, cornstarch or all-purpose flour, and cornstarch or all-purpose flour.
Which state is famous for Loco Moco made of burger egg, rice, and patty?
Loco Moco is a popular Hawaiian dish. The dish originated in Hilo, Hawaii, in 1949.