There are hundreds of different types and different varieties of candy in the world. From Chocolate to Caramel confection candy. There's this gummy candy that kids will surely love and enjoy. Sour candy, hard candy and chewing candy too. Most of us already have our favorites. Candy is not just for kids and children but for all ages. Whether you eat it by yourself or share it with your bestfriends to just about anything while enjoying it, Candy is more than just a sweet treat. In this guide, we have rounded up the different types of candy that has been popular through the years.
Different Types Of Candy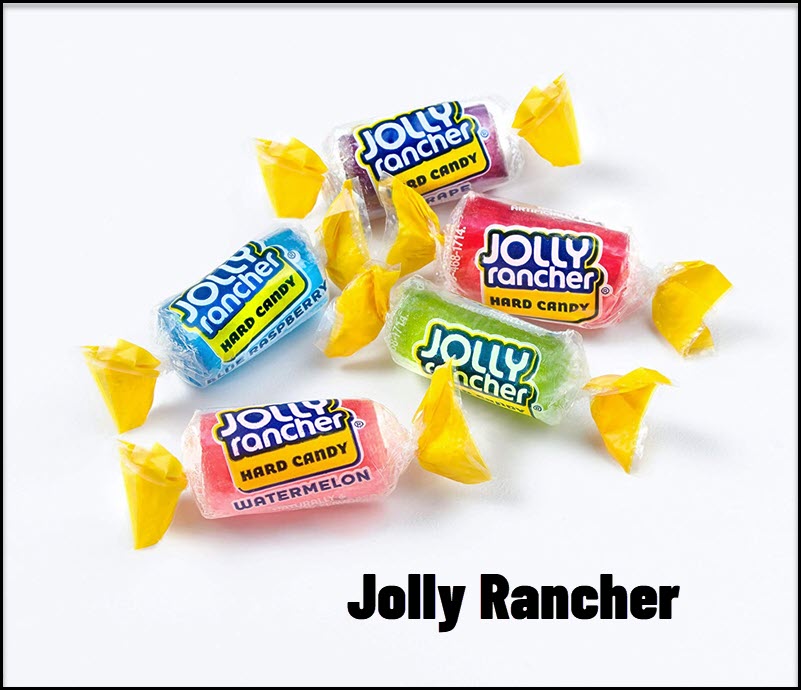 Jolly Rancher
Jolly Rancher is a type of hard candy that has a combination of sour, sweet or tangy flavor. The candy was first introduced by Bill and Dorothy Harmsen of Golden, CO sometime year 1949.
Jolly Rancher is a fruit flavored candy with different flavors available. Original flavors are cherry, orange tangerine, lemon, grape, peach, sour apple and black licorice. Through the years, blueberry flavor was then replaces with lemon flavor. Other flavors includes watermelon, apple, sour apple, green apple and fruit punch.
Candy varieties includes sour, smoothies and even cinnamon varieties.
---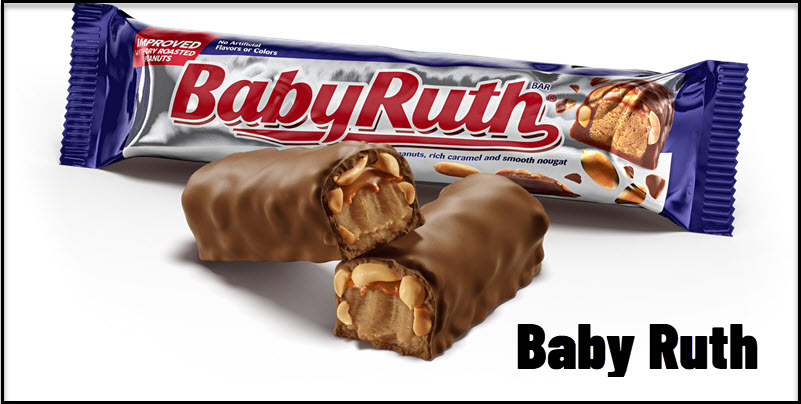 Baby Ruth
One of the most popular, and in fact still a popular candy bar up to present. A chocolate candy bar that is made of peanuts, caramel and milk-chocolate flavored nougat and are then covered in chocolate.
Baby Ruth is owned Ferrero company and distributed by Ferrera Candy company. The candy bars was introduced to the public in the year 1921.
The ingredients that makes up Baby Ruth candy bar are sugar, roasted peanuts, milk, cocoa, coconut oil and corn syrup.
---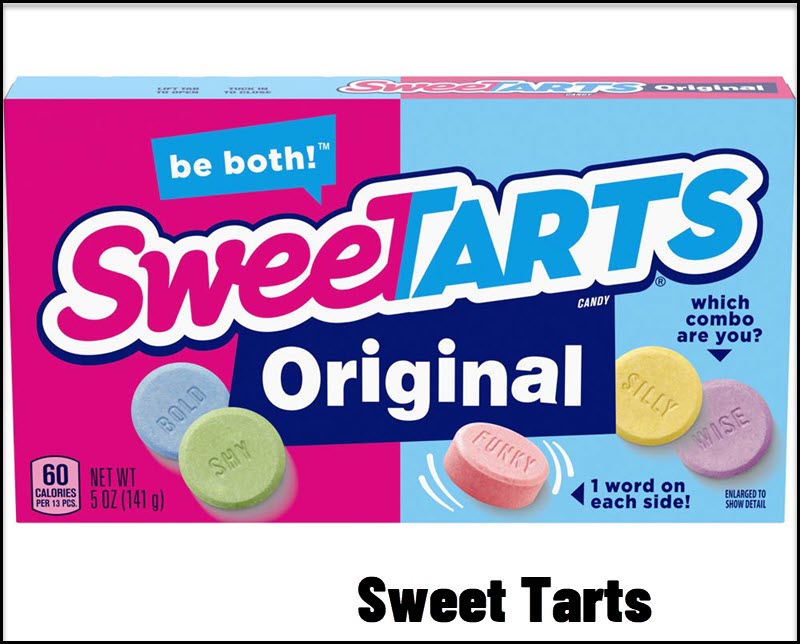 Sweet Tarts
Sweet Tarts candy was first introduced in 1961 by Jess Sousa. A type of candy that has a combination of sweet and sour flavors.
A fruit flavored candy and the colors of each candy corresponds to different flavors. Pink for cherry, purple for grape, orange for orange flavor, blue for blue punch, yellow for lemon and the color green candy is for green apple flavor.
---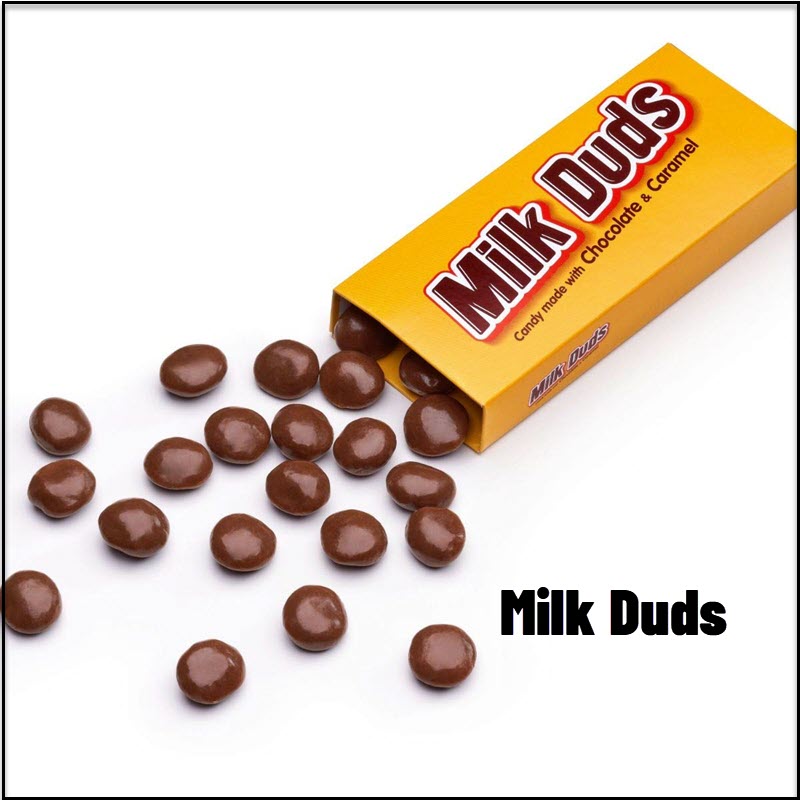 Milk Duds
Milk Duds are caramel ball candy that is covered with chocolate coatings made out of cocoa and vegetable oil.
Owned and manufactured by the Hershey Company in 1926. However, in 2008 the company changed the ingredients of the candy as well as its packaging.
The candy got its names because the company later found out that is it quite impossible to make the chocolate covered caramels to form round balls, hence the name Duds.
---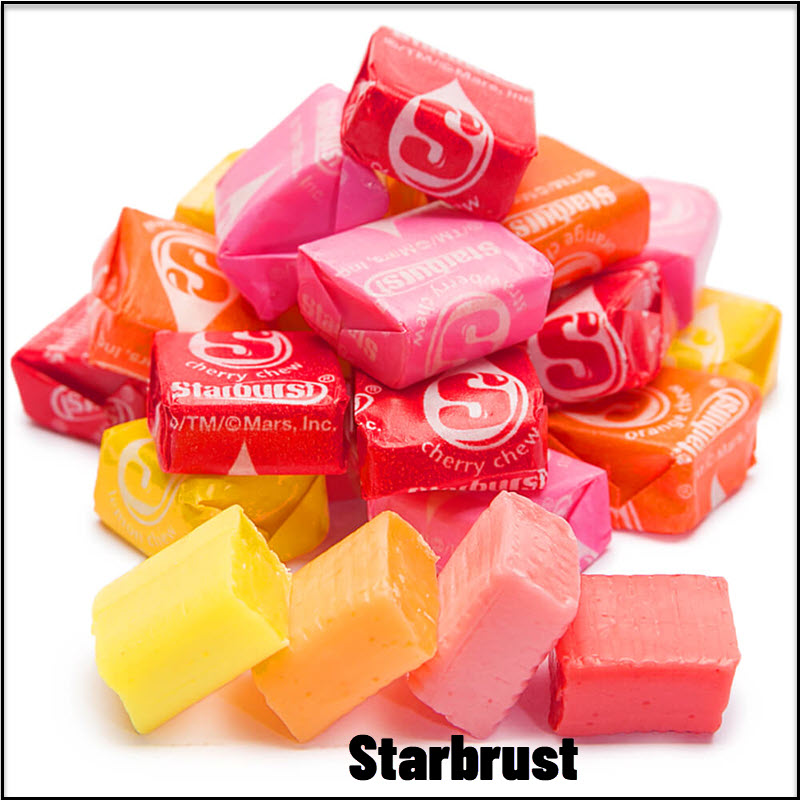 Starbrust
Starbust is a box shaped fruit flavored soft candy. The candy was first introduced by Wrigley company in 1960. At present, the owner of the company is the now Mars Incorporated.
Flavor varieties of Starbrust includes Tropical, sour, FaveReds, very berry, super fruit and original flavor. The original flavors of Starbrust candy are strawberry, lemon, orange and cherry. It also has different candy varieties that includes gummies, jellybeans, lollipops, candy corn and candy cane bars.
---
Bit – O – Honey
From the name itself, Bit-O-Honey is an almond candy bar that has a taste of honey in it. The candy bar was first introduced in 1924 by an American company, Schutter Johnson Company.
A candy bar wrapped around in waxed paper that consists of 6 pieces. It is made of sugar, corn syrup, coconut oil, milk (non-fat), honey, almonds, salt and egg whites. The presence of almonds make the candy bar a long-chewing candy.
At present, the candy bar with 6 pieces is still available for purchase and bite-sized or individually packed pieces are also available.
---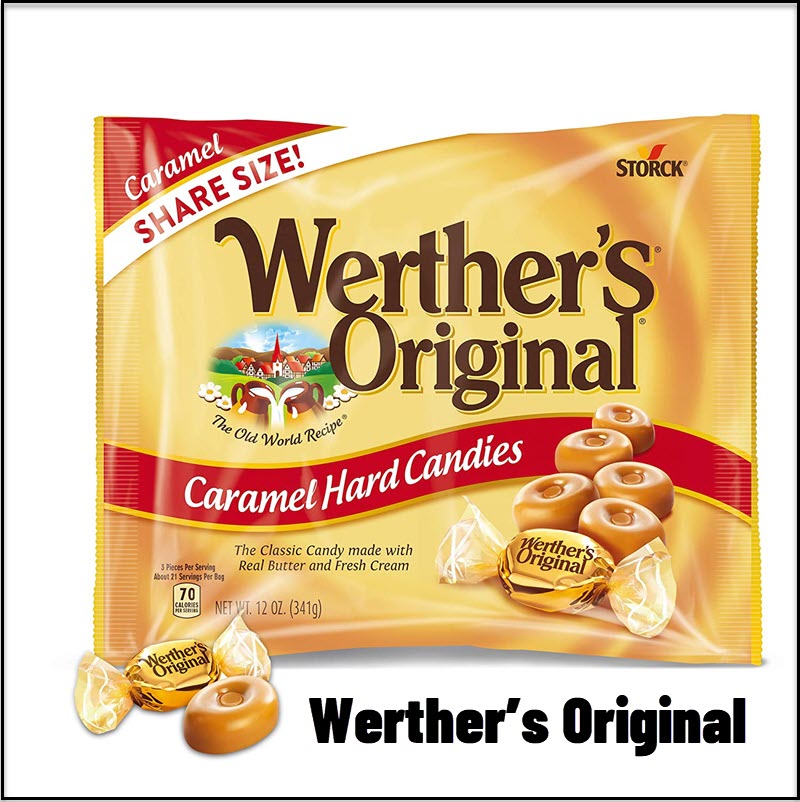 Werther's Original
Werther's Original another caramel candy that was first introduced in 1903 by August Storck, a German Company. It has different flavor varieties such as coffee, butterscotch and caramel apple filling.
Werther's Original candy tastes like caramel but with a sweet yummy flavorful taste of butterscotch.
---
Riesen
A chocolate candy with a taste of dark chocolate flavor and caramel. The candy bars was firs introduced in 1934 by a German company, owned by August Storck. The same company that manufacture Werther's Original candy.
Riesen candy is made of chocolate caramel candy covered in Dark chocolate. The packaging consists of bite size pieces of dark chocolate. Each candy is individually wrapped and available in sizes medium, large and club-sized bag packaging.
---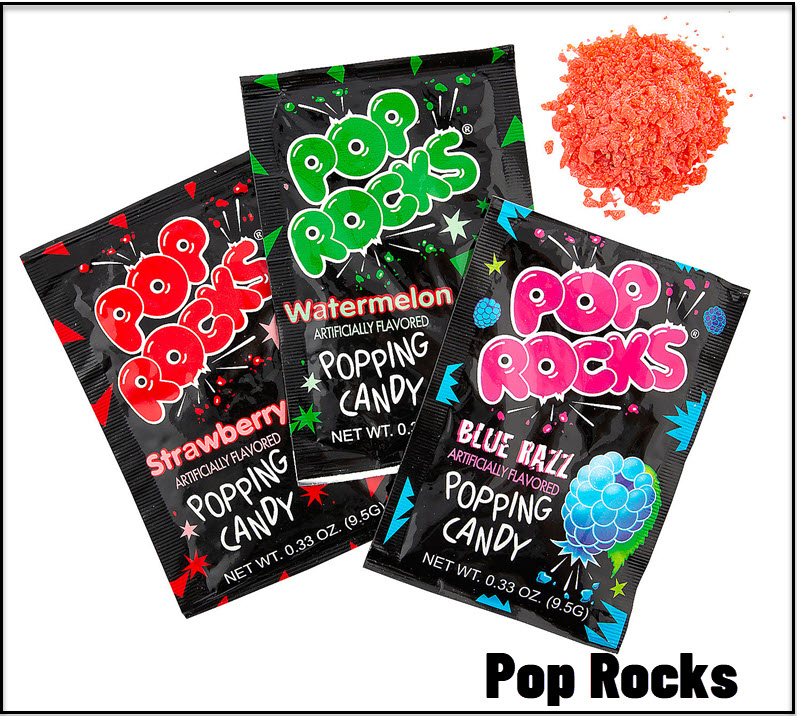 Pop Rocks
One of the most popular and interesting candy that most children of all ages love. It was first introduced by William A. Mitchel in 1975.
Children love the feeling that aside from the candy dissolving in their mouth, it is also popping at the same time. How does the popping works? Basically, when the candy are placed inside your mouth the saliva then dissolves the candy. During that process, the pressurized carbon dioxide in the candy are then released creating a sizzling and popping sound inside your mouth. Exciting isn't it.
Pop Rocks candy are composed of milk and sugar and different flavors.
---
Jawbreakers
Jawbreakers or also known as Gobstoppers is a type of Hard candy.
Considered to a huge candy. The shape is usually round and the size ranges between 1 to 3 cm but Gobstopper sizes can go up to 8cm (diameter). The term Gobstopper comes from the slang word in UK and Ireland which means Mouth. Take extra careful when taking chewing this hard candy bar making sure not to accidentally swallow it.
The main ingredient of Jawbreakers candy is sugar. It has different colors of each of Jawbreaker candy on its layers.
---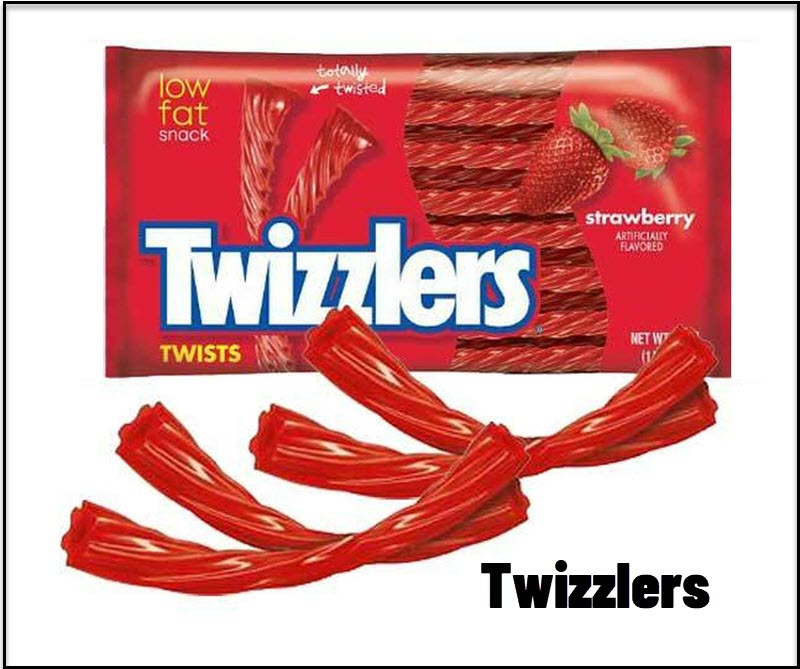 Twizzlers
An American candy bar that was first introduced in 1845 by the Hershey company. Twizzlers are made with sugar, wheat flour, salt, corn starch and artificial colors.
The original flavor of Twizzlers candy is strawberry. However, to date there are now different flavors available such as grape, strawberry, chocolate, watermelon and cherry. Aside from different flavors, it also comes in different shapes and sizes to choose from.
---

Toblerone (Dark)
Toblerone is by far one of the most loved candy of all time. It was first introduced in 1905 by Mondelez International, in Switzerland.
Toblerone is a chocolate bar with a bar measurement that ranges from ten centimeters to 0ne centimeter. A unique taste of honey and almond nougat in one chocolate bar.
There are different Toblerone varieties available at present that includes plain chocolate, salted almonds and white chocolate.
---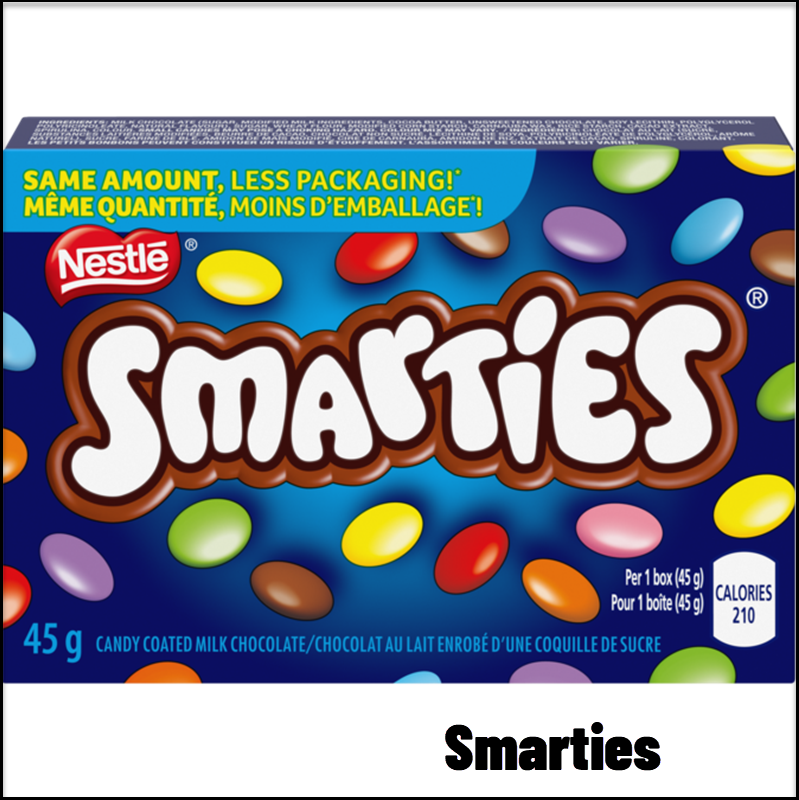 Smarties
Smarties candy are sugar coated chocolates in different colors. It was introduced by a United States company, Smarties Candy company sometime in 1949 but are now currently manufactured and produced by Nestle company.
In the US, Smarties is known for as tablet candy, similar to Rockets candy.
It has different flavor varieties on each of the colors: yellow for pineapple, purple for grape, pink for cherry, and green for strawberries.
---
Mr. Goodbar
A candy bar that is made of chocolate and peanuts. Mr. Goodbar was first introduced in 1925 in the United States by the Hershey Company.
You can easily identify Mr. Goodbar because of its yellow plastic wrapper and in red bold text on its package.
---
Blow Pops
Blow Pops was first introduced by Tootsie Roll Industries sometime in 1969.
It is a unique lollipop candy. It is unique because the lollipop consists of hard candy shell on the outside, but with bubble gum on the center once you get to consume the outer candy shell. It
The chewy candy have different flavor varieties of Blow pops that includes grape, strawberry, cherry, water melon, blue raspberry and Sour apple.
Each Blow pop candy are wrapped individually, this is to maintain the freshness of each candy.
---
Milky Way
Milky way candy is a chocolate bar that is made with caramel nougat and milk chocolate. The chocolate bar was first introduced in 1923 in Minnesota by Mars. In 1926, the company released two different flavors: chocolate nougat and dark chocolate coating. And in 1989, the name was changed from Milky way to Milk way bar.
Milk way bar now has two variants: the US milky way bar sold worldwide as Mars Bar and the global milky way bar sold in US and Canada as 3 Musketeers.
---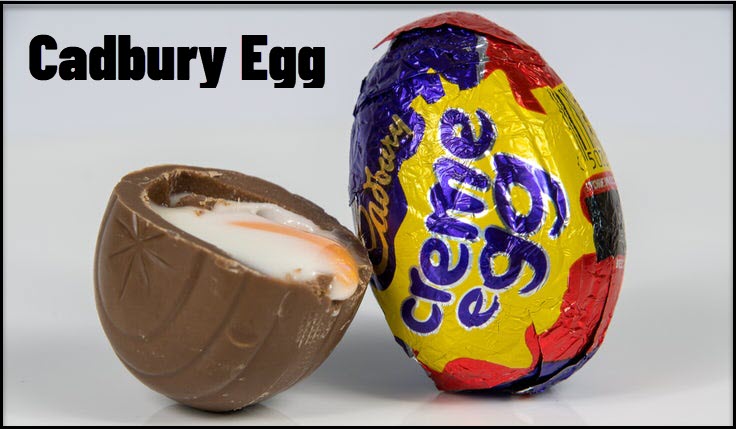 Cadbury Egg
Cadbury Egg is a chocolate bar what forms the shape of an egg. It was introduced in 1971 by Cadbury Company in the UK and is now available for purchase everywhere else in the world.
Cadbury egg is composed of thick chocolate shell with white and yellow fillings that looks like a fondant. Because of the fillings, the candy is also known as Cream eggs.
---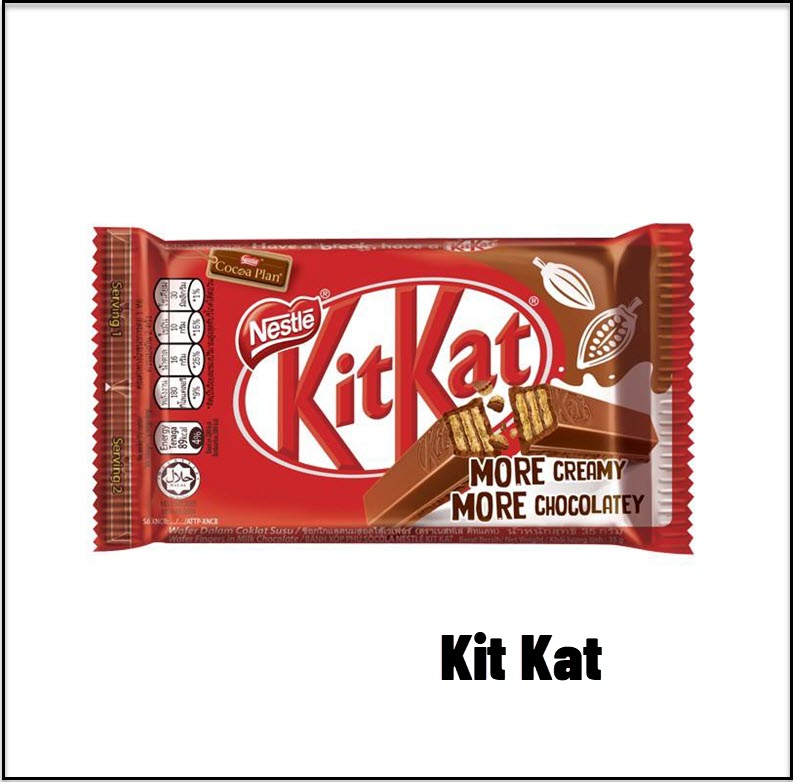 Kit Kat
This is by far the best candy and the most popular all over the world and has been in the market since then till now. Kit Kat was firs introduced sometime 1953 of August by Nestle Company, although in the US Kit Kat is made under license by Reese company.
Kit Kat is a chocolate covered wafer candy bar. Each packaging includes 4 pieces of bars although a bite size individually wrapped is now available.
There are different Kit Kat varieties in different flavors such as green tea, soya sauce, strawberry tart, sweet potato and blueberry cheesecake.
---
Snickers
Snickers are yummy chocolate candy bar that was first introduced in 1930 by an American Company, Mars.
Snickers candy bars consists of nougat that are topped with either almonds, caramel, peanut butter, hazel nut and wrapped in milk chocolate.
Snickers is so popular that it has made a huge sales of billions of dollars as of the year 2004.
---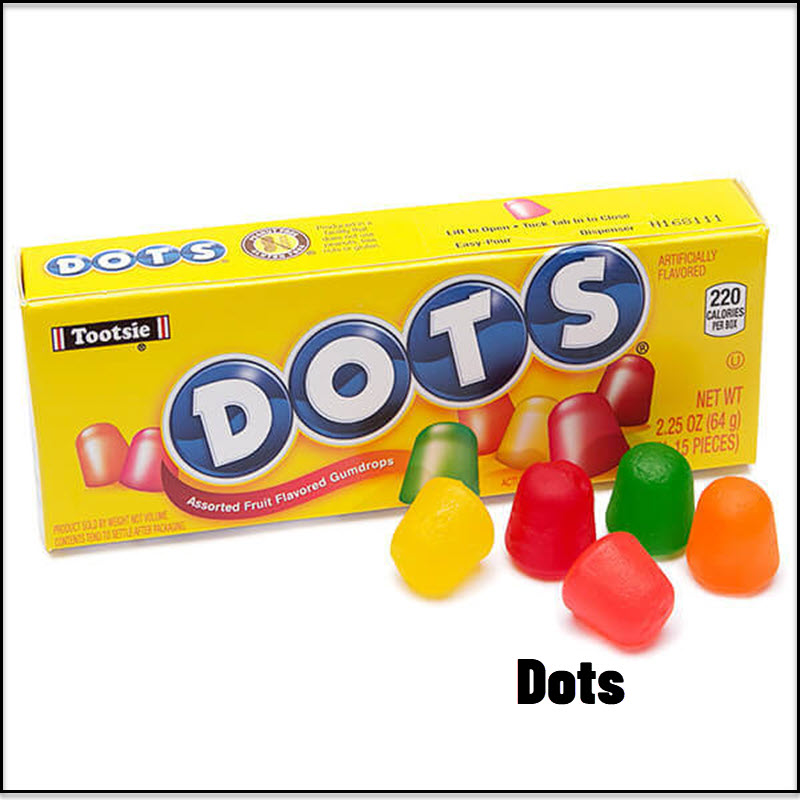 Dots
Dots is another type of candy that was introduced by Tootsie Roll Industries in 1945. Considered to be the most selling gum drop brand ever since.
Dots candy are chewable candy that are cone-shaped. There are different flavor varieties such as Original flavor, Tropical, sour and holiday blends are also available.
The different flavors of Dots candy are yellow for lemon, green for lime, cherry for red, orange for orange flavor and pink for strawberry.
---
Conclusion
The most favorite and the popular type of candy is chocolate. Most of the mentioned candy in this guide contains mostly of chocolate and some added with peanut butter, caramel and nuts.
There are hundreds of candy available nowadays, we hope hat this guide has helped you choose and decide which candy bar to purchase the next time you visit a candy store or perhaps gives you an idea on the most popular and most purchased if you want to start your own candy business in the future.
Let us know what you think.