Italy is known for its quality and delicious food that are traditionally prepared. Either it is cheese-based dishes such as pizzas, or the savory and delicious pastas. There are a lot of options to choose from.
But one thing that is notable in Italian cuisine would be their breads. If you have gone to Italian restaurants, their meals are often served with those different types of Italian bread. They match well with the dish that you ordered.
They might start serving you with Italian bread as an appetizer, which is the traditional way to start an Italian dinner. Some olive oil and sea salt are usually included with this type of Italian bread. So let us check the different types of Italian breads below.
What Are The Different Italian Bread Types
If you are looking for Italian breads that could accompany your meals, here are some of the recommendations that we have for you.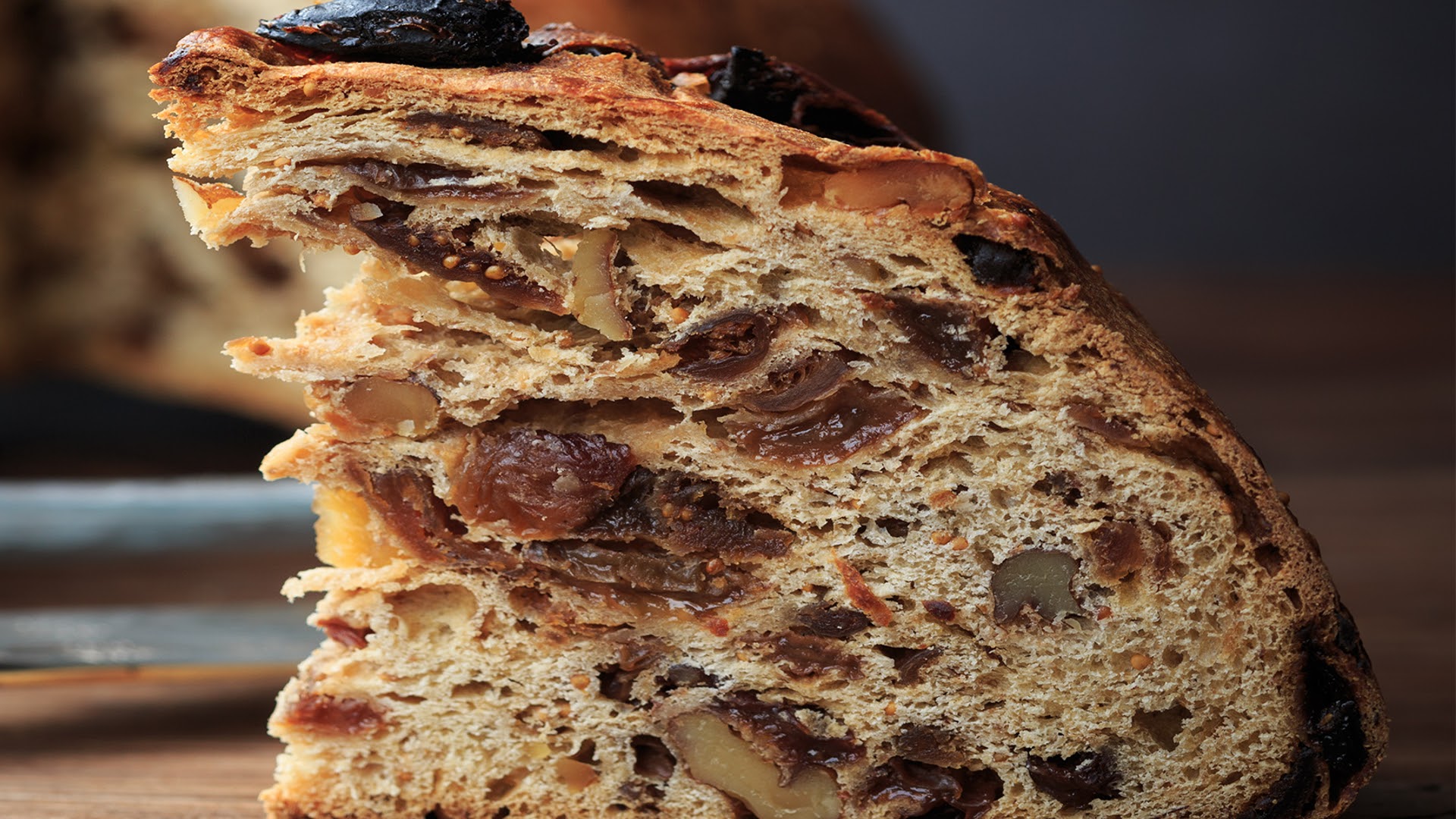 Bisciola
Seasoned with butter, honey, raisins, walnuts, dried figs, hazelnuts and pine nuts, Bisciola is a sweet bread. The basic dough is usually enriched with a mix of white and buckwheat flour, yeast and eggs.
Due to the different fruits placed on this bread, it is also called the Italian version of fruit bread. Since 2013, Bisciola can only be produced in Valtellina (Lombardy region) using Italian and local ingredients, as it is protected by the Collective Geographical Mark (MCG).
This may not be the type of bread from Italy that you would want to try if you are on a diet, but giving a bite won't matter. If you have time to visit in Valtellina, make sure to try this loaf bread as the recipe in making this Italian specialty has been handed down for generations.
---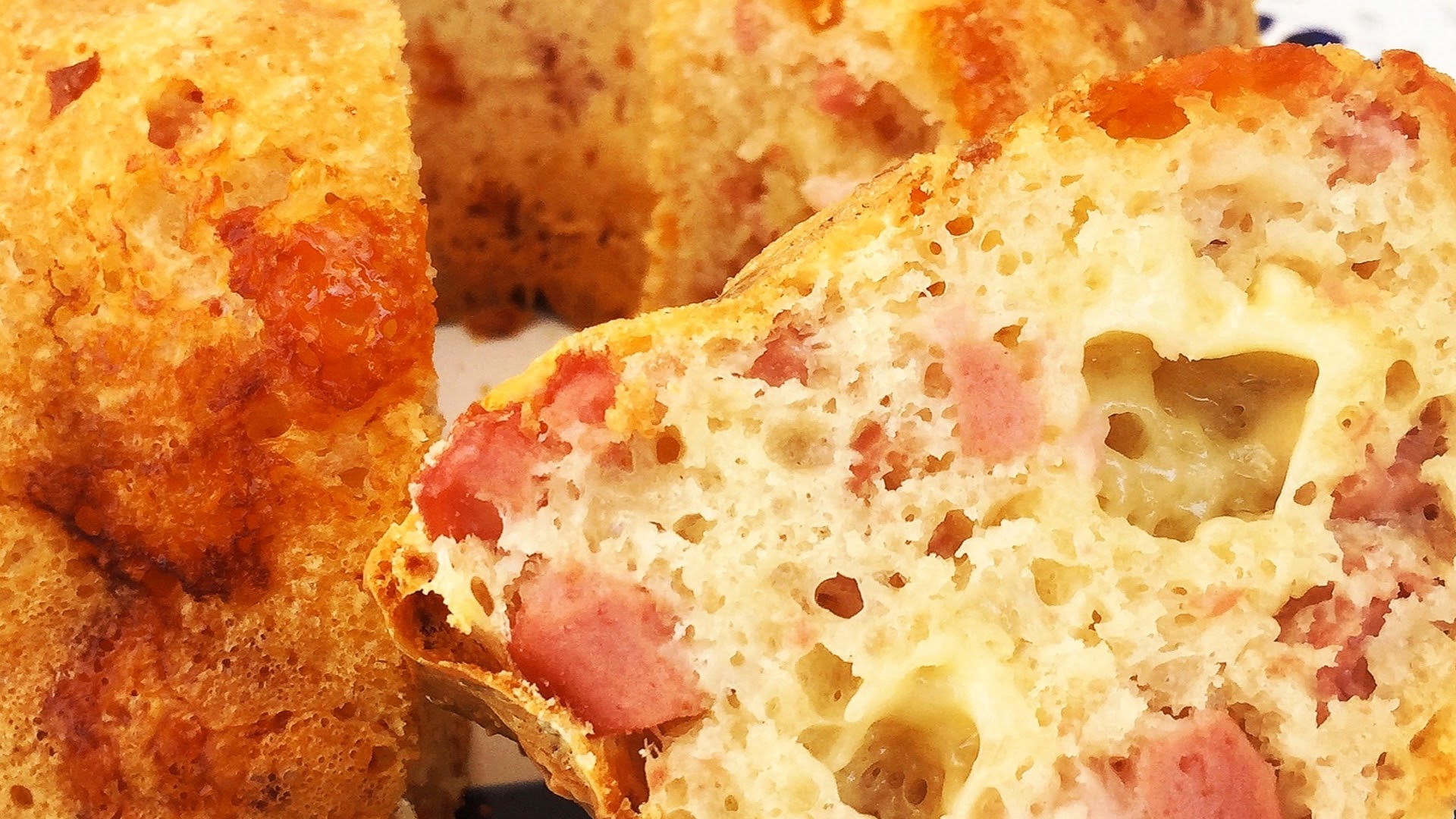 Babà Rustico
Native from Naples, Italy, the Babà Rustico is a savoury bread that is usually filled with cold meats like salami or prosciutto cotto and cold cheeses like delicious grated parmesan cheese.
You might find this Italian bread unusual compared to the other types as it uses a soft dough that would need a stand up mixed with a hook or cake attachment when preparing it. You would get a cake-like bread as the mixture looks like a cake and transferred into Italian babà mould before baking.
---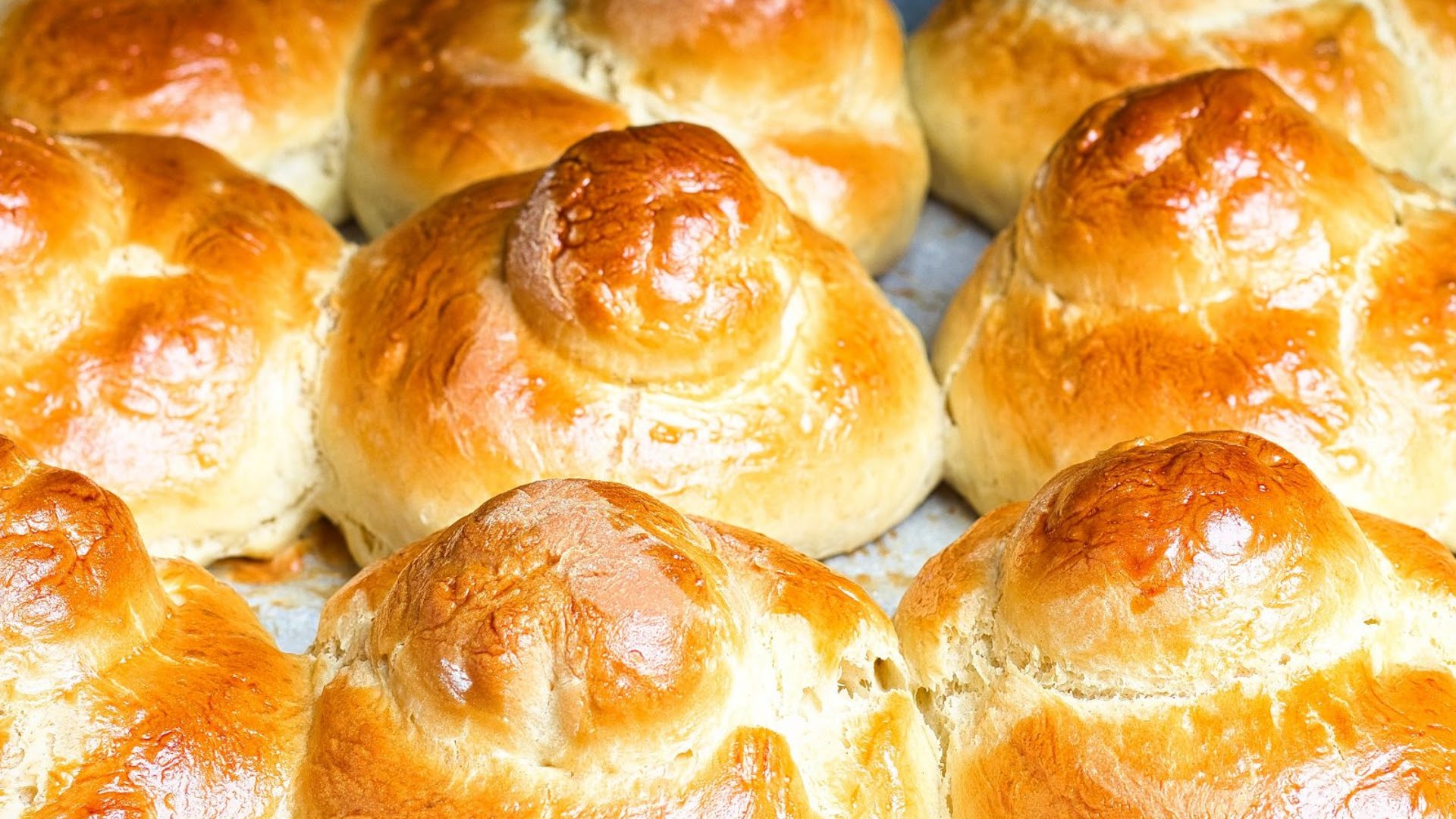 Brioche Col Tuppo
Brioche Col Tuppo bread is said to be first made in the Brie region in France. It is a typical snack or breakfast bread in Sicily, known as Brioche Siciliano.
In other places, it is stuffed with different things like ice cream or other sweet cream like chocolate cream. Brioche siciliano has a soft texture and aromatic Italian bread, that is other people would love to eat it unstuffed paired with coffee or tea.
Brioche col tuppo on the other hand, is a type of bread with a little round top, which is called tuppo. That little head is usually eaten first before eating the whole brioche.
Italian flour type 00 and strong Manitoba flour are usually the main ingredient to create the perfect traditional Brioche siciliano bread.
---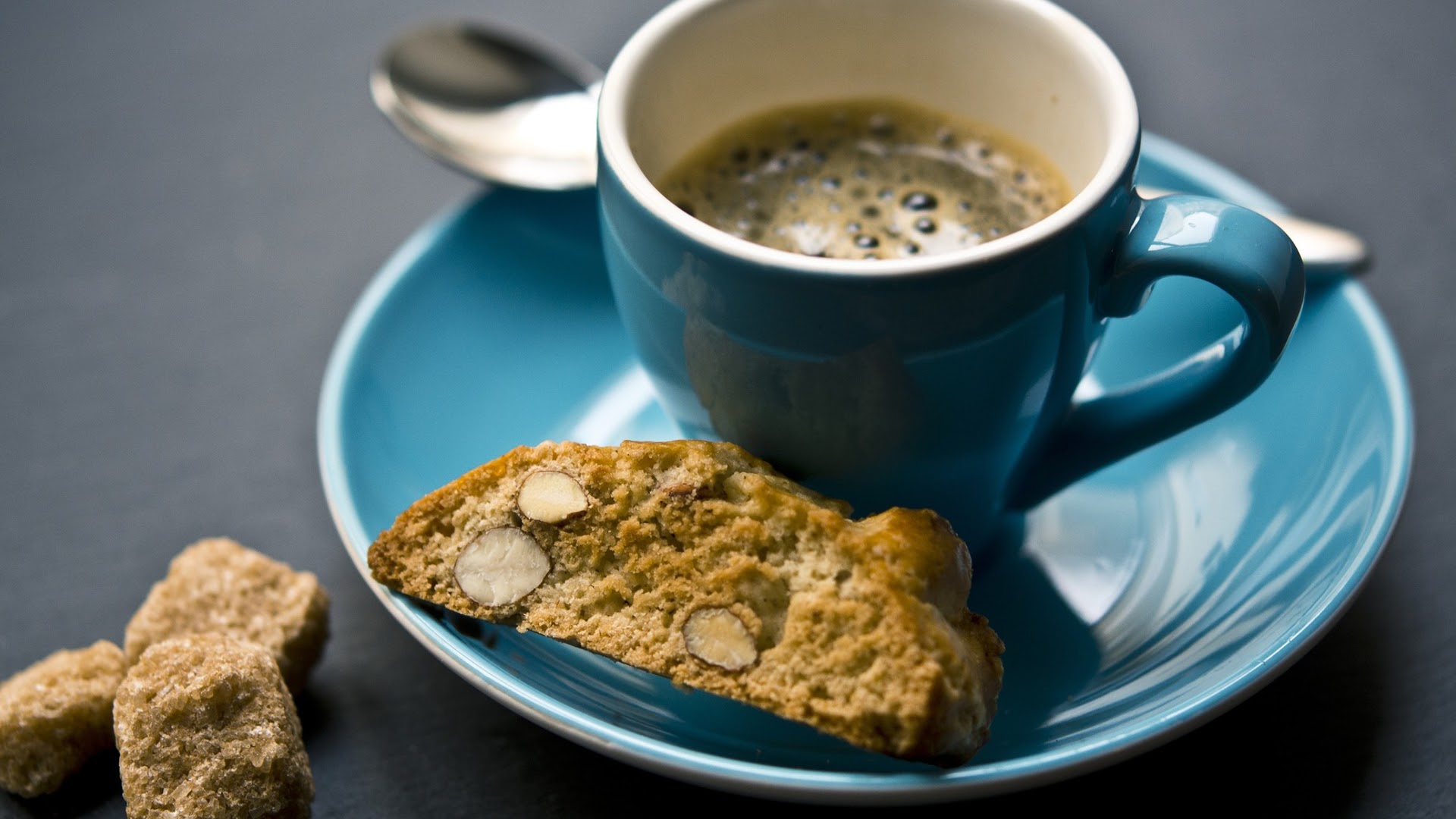 Biscotti
Known as cantucci, Biscotti are actually a type of Italian almond biscuits that originated in the Tuscan city of Prato. But why is it considered as an Italian type of bread? Biscotti is traditionally dry, crunchy, with elongated shape and double baked. For that reason, it is believed that they were originally more of a bread that was twice-baked to dry it as a way to preserve it.
Biscotti tastes like sweet cookies and it would taste fantastic if it is dipped into drinks such as freshly squeezed orange juice or Vin santo. It is usually made out of flour, sugar, eggs, pine nuts and unroasted or unskinned almonds.
The basic recipe of Biscotti doesn't use any forms of yeast or fat. By the time that you will visit Tuscan city, make sure to check out this Italian everyday food staple and try them out.
---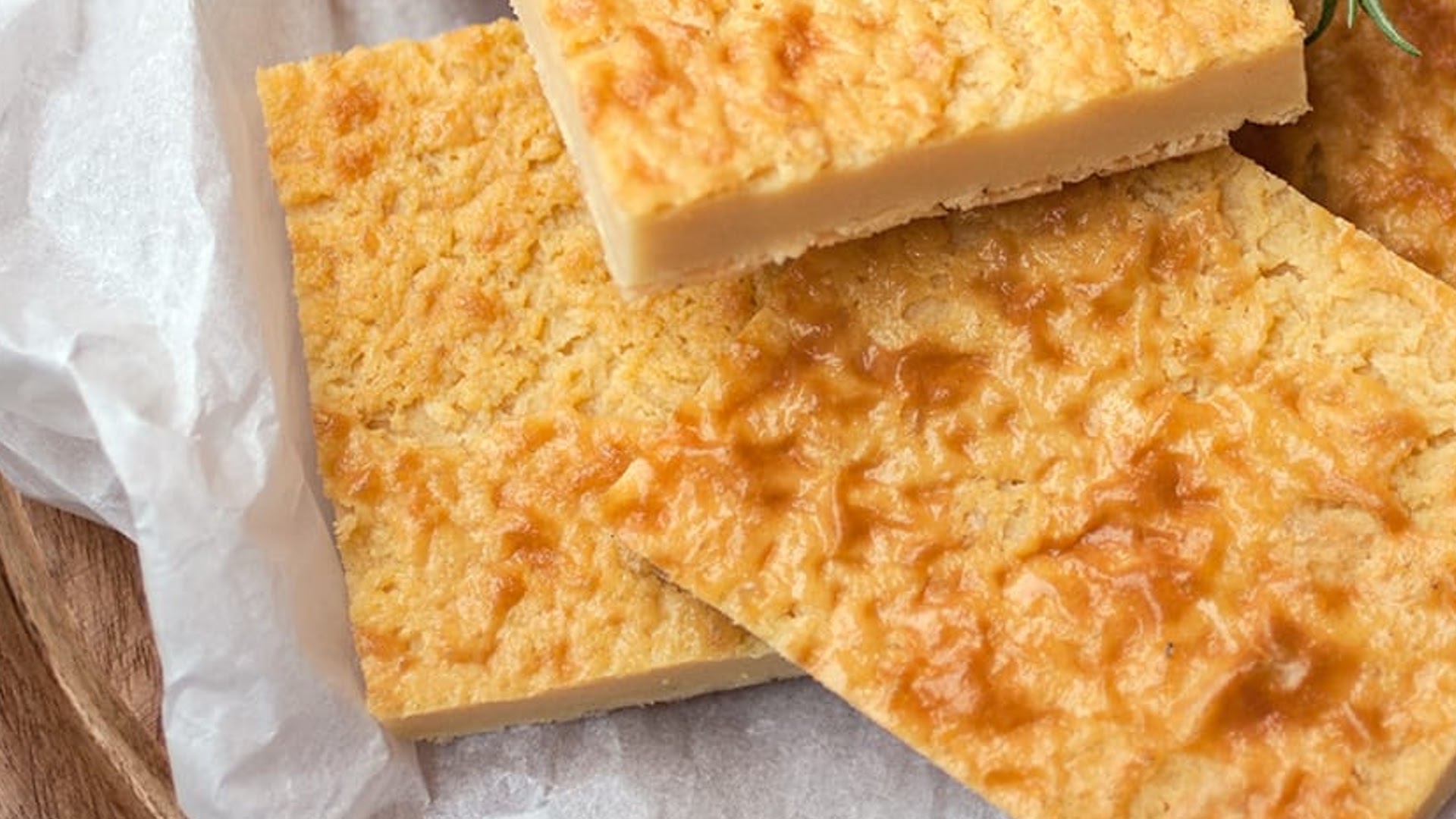 Cecìna or Farinata
Cecìna (Farinata) is made out of chickpea flour that is turned into thin, unleavened pancake or crêpe. That means those vegan folks can certainly enjoy eating this flat bread without guilt.
Cecìna or Farinata originates from Genoa, but it has been a normal food of the Ligurian Sea coast, from Nice to Sardinia and Elba islands. But it is also distinguished in Gibraltar, where it is called calentita.
Cecìna is compared to a pizza flatbread. Its batter is simply made out of water, olive oil and chickpea flour. Alterations of the recipe adds rosemary into it. The thin crust and crunchy crust texture, like a freshly baked pancake, makes the Cecìna lovable.
---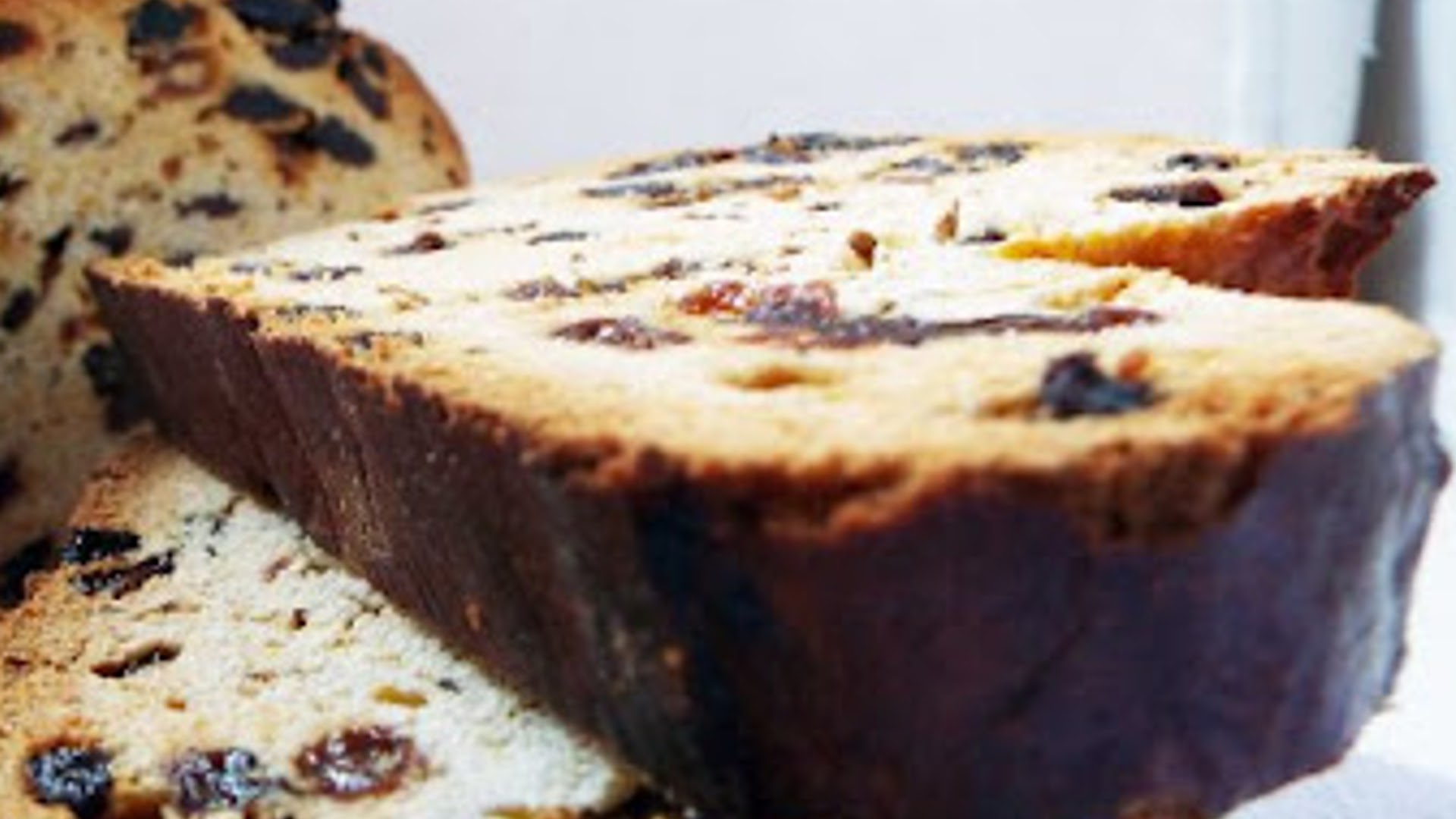 Buccellato Di Lucca
Buccellato Di Lucca is more like a cake than a bread due to its round shape called crown buccellae. It originates in Lucca, Italy where it is commonly eaten during the demonstrations of the Exaltation of the Holy Cross and Crossbow held in Lucca in September. But you can also see the locals eating this all year round.
The name of this Italian bread is derived from the Latin word Bucella which means "bite". This bread has been known since the late nineteenth century as it was produced during that era.
You might not find a packed Buccellato Di Lucca as they are served fresh, often with Marsala wine, vin santo, cream and coffee, or ricotta and rum. Biting this bread, you would be greeted with its slight crispy crust and then followed by the soft inner bread that contains sultanas, raisins and delicate flavours of aniseed.
---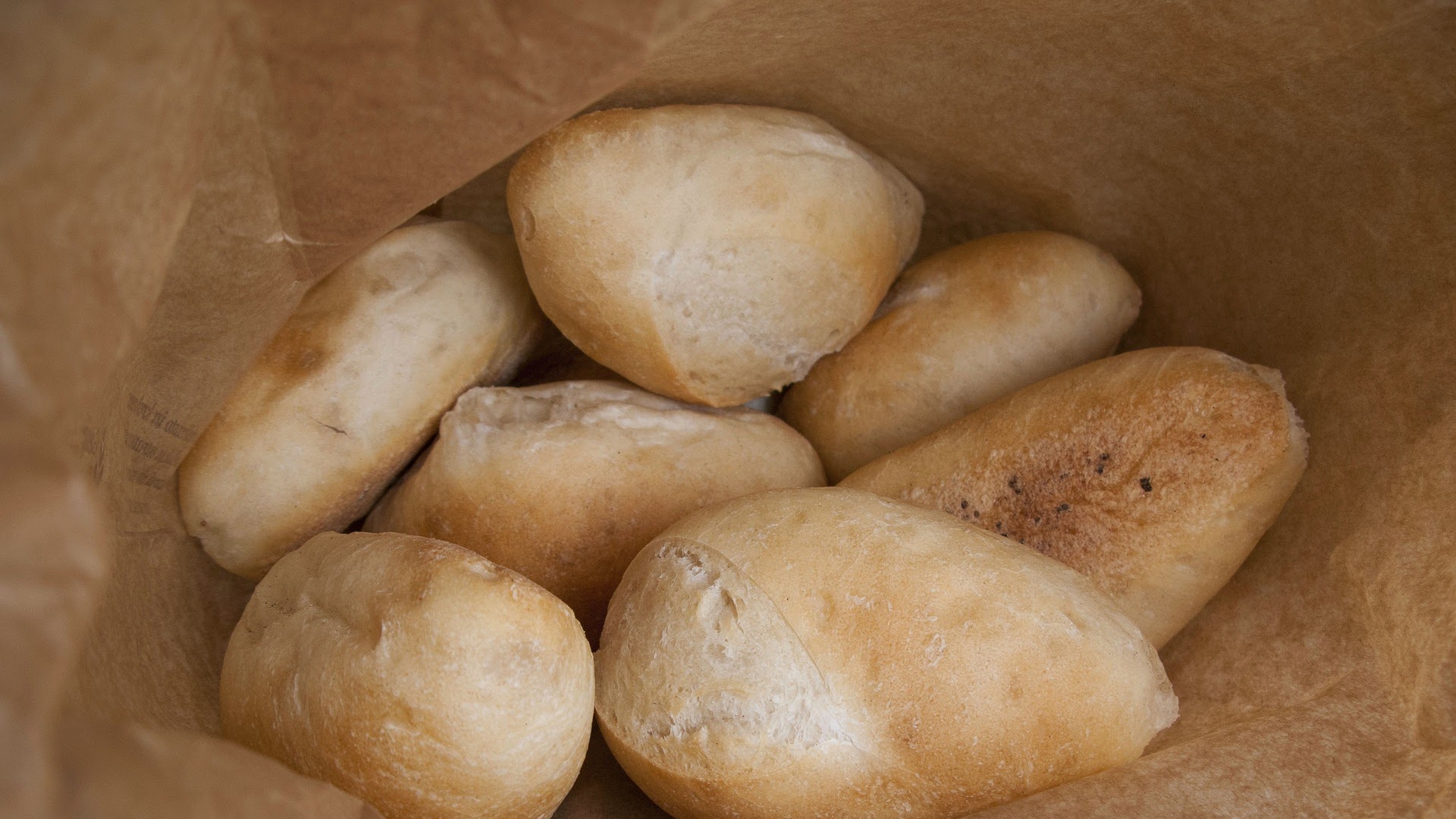 Ciriola
This is a traditional Roman bread with a crisp crust on the outside and tender crumb on the inside. Ciriola is actually the Italian word for candle and the bread has an elongated shape, but its local name refers to the eels.
If you love the Tuscan chopped salad of soaked stale bread, onions and fresh tomatoes (cherry tomatoes) that is popular in the summer, commonly known as Panzanella, this Tuscan bread would be its perfect pair. Panzanella might also have some cucumbers, sometimes basil and is dressed with extra virgin olive oil and vinegar.
---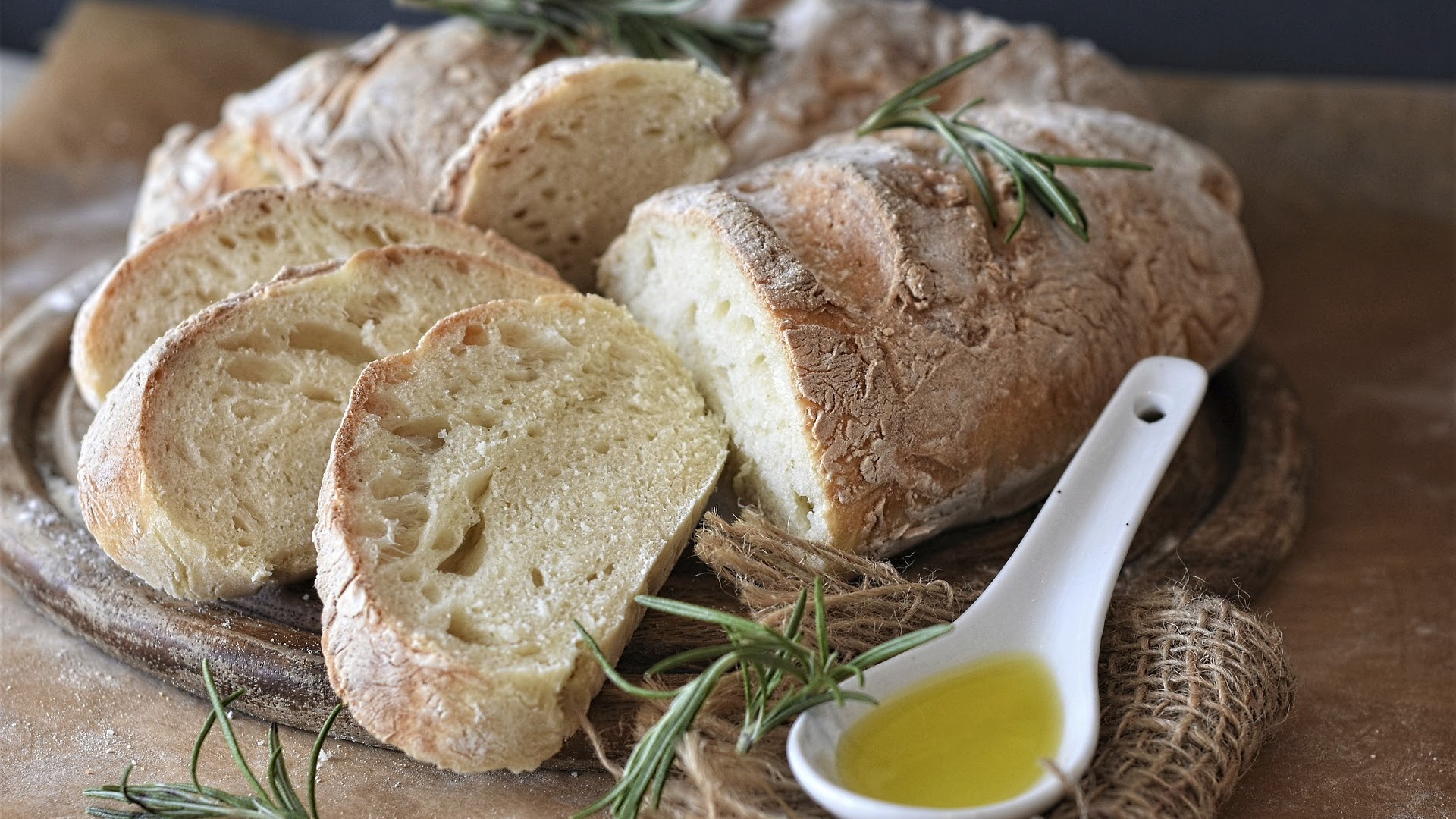 Ciabatta
Ciabatta is an Italian white bread made with wheat flour, water, salt, yeast and olive oil. Many Italian restaurants around the world would serve this wonderful loaf of bread in their menus.
Panini, the traditional Italian toasted sandwich, is also made from small loaves of ciabatta. Created in 1982 by a baker in Verona, this Italian sandwich bread is a response to the then famous French baguette.
Though the taste of the baguettes and ciabatta aren't identical, they have something in common and that is their popularity around the world.
---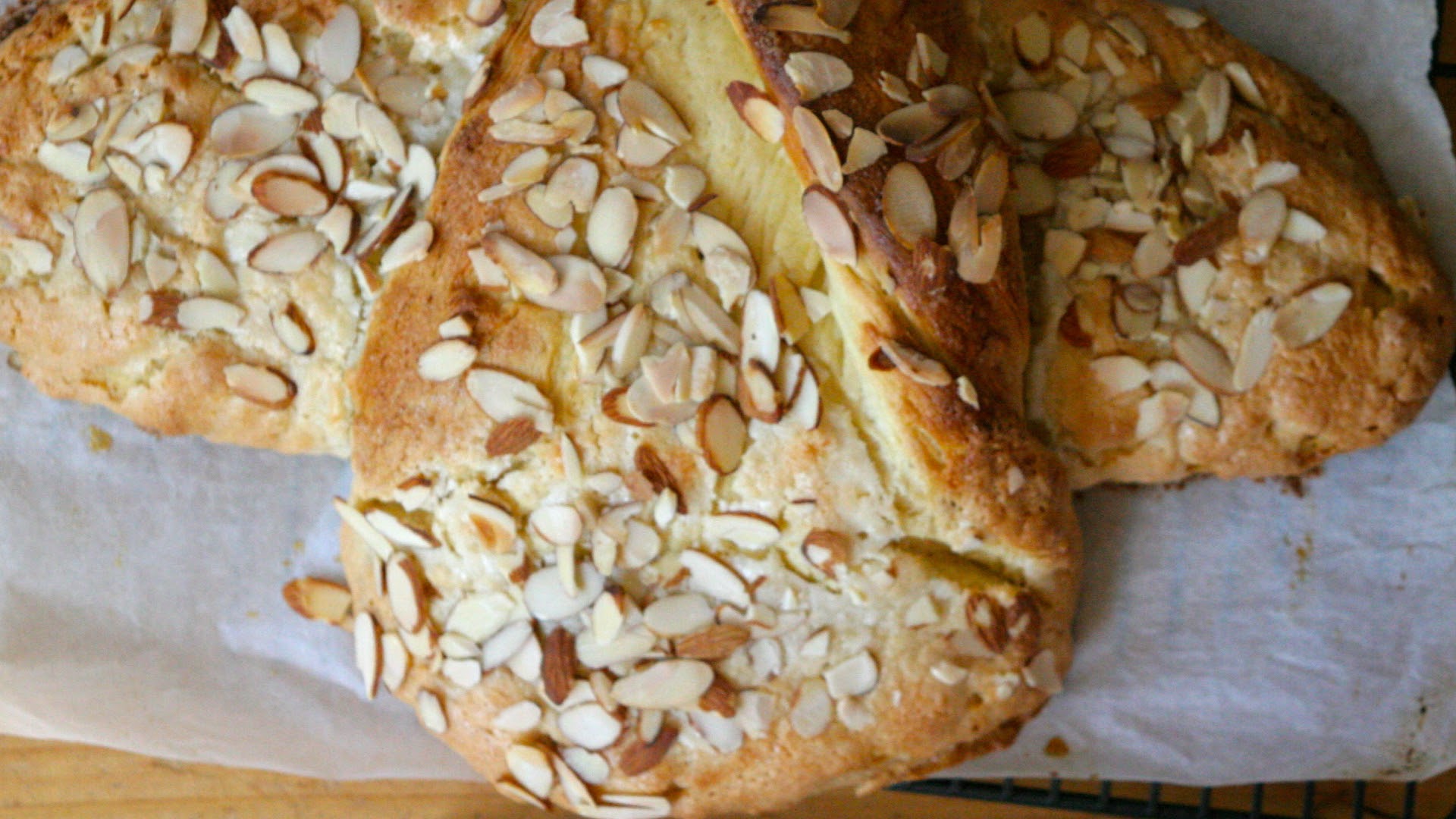 Colomba Di Pasqua
Italian breads are created to match certain occasions of the year. The Colomba Di Pasqua is usually served during Easter sunday, thus, it is a traditional Easter bread. This is a counterpart of the panettone and pandoro, which are Italian Christmas desserts.
This sweet bread has eggs and butter, and can be served with fresh berries, drizzled in dark chocolate, slathered in sweet spreads, or paired with whipped cream. The bread on its own has candied peels and you might love it's dove shape, usually topped with pearl sugar and almonds.
---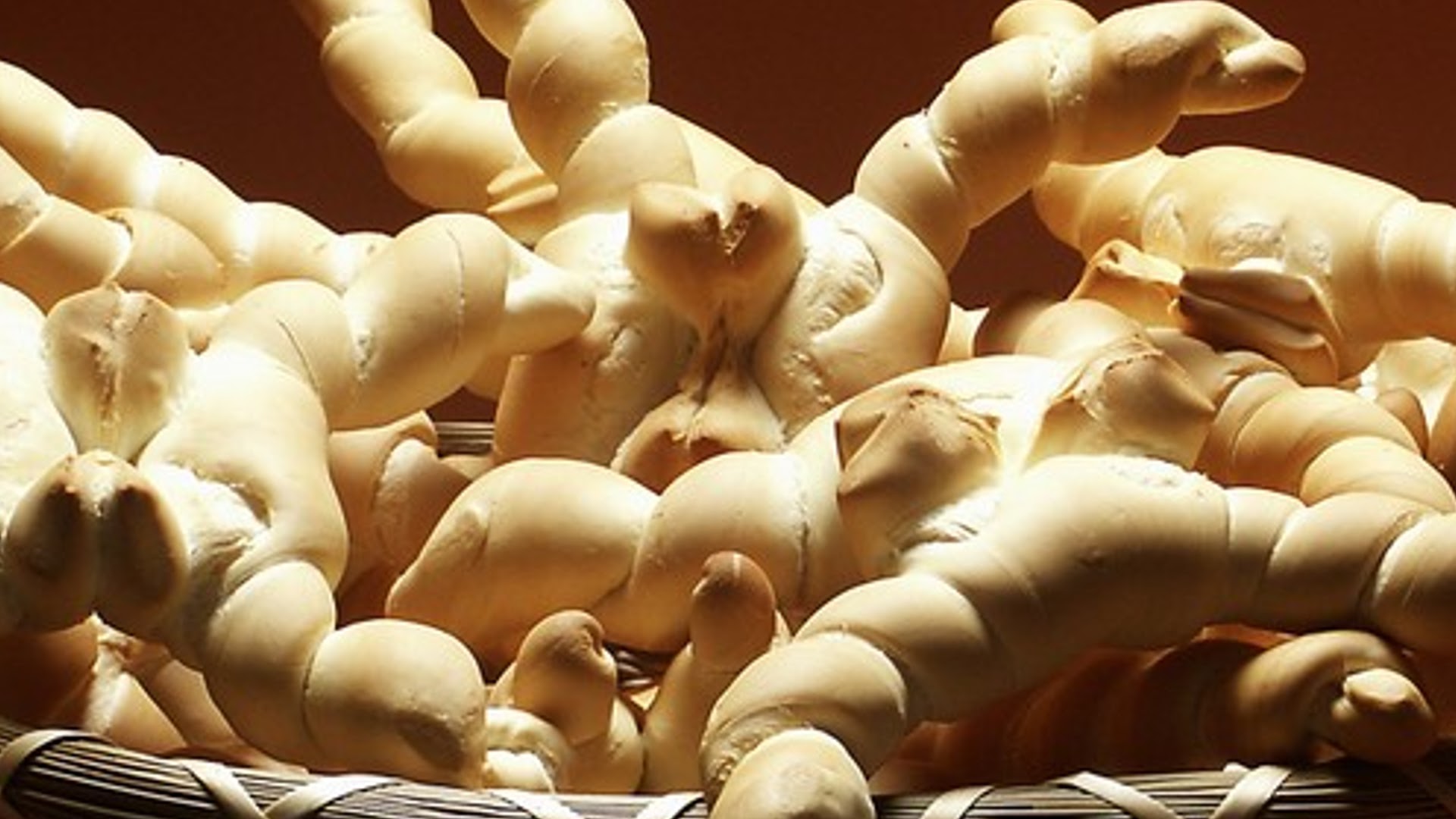 Ciupeta or Coppia Ferrarese
Ciupeta is an Italian bread with a weird shape. Its sourdough has an unusual twisted shape that resembles a starfish with 4 tentacles. The interchanged design of this twisted bread is due to the translation of Coppia (ciupeta in dialect) that means "couple".
It is a traditional Italian bread that originates from Ferrara, Italy and has achieved a PGI status under the EU Law. It's been known since 1287 and has been traditionally prepared in the culture of the city of Ferrara, together with a local salami that's well-known.
---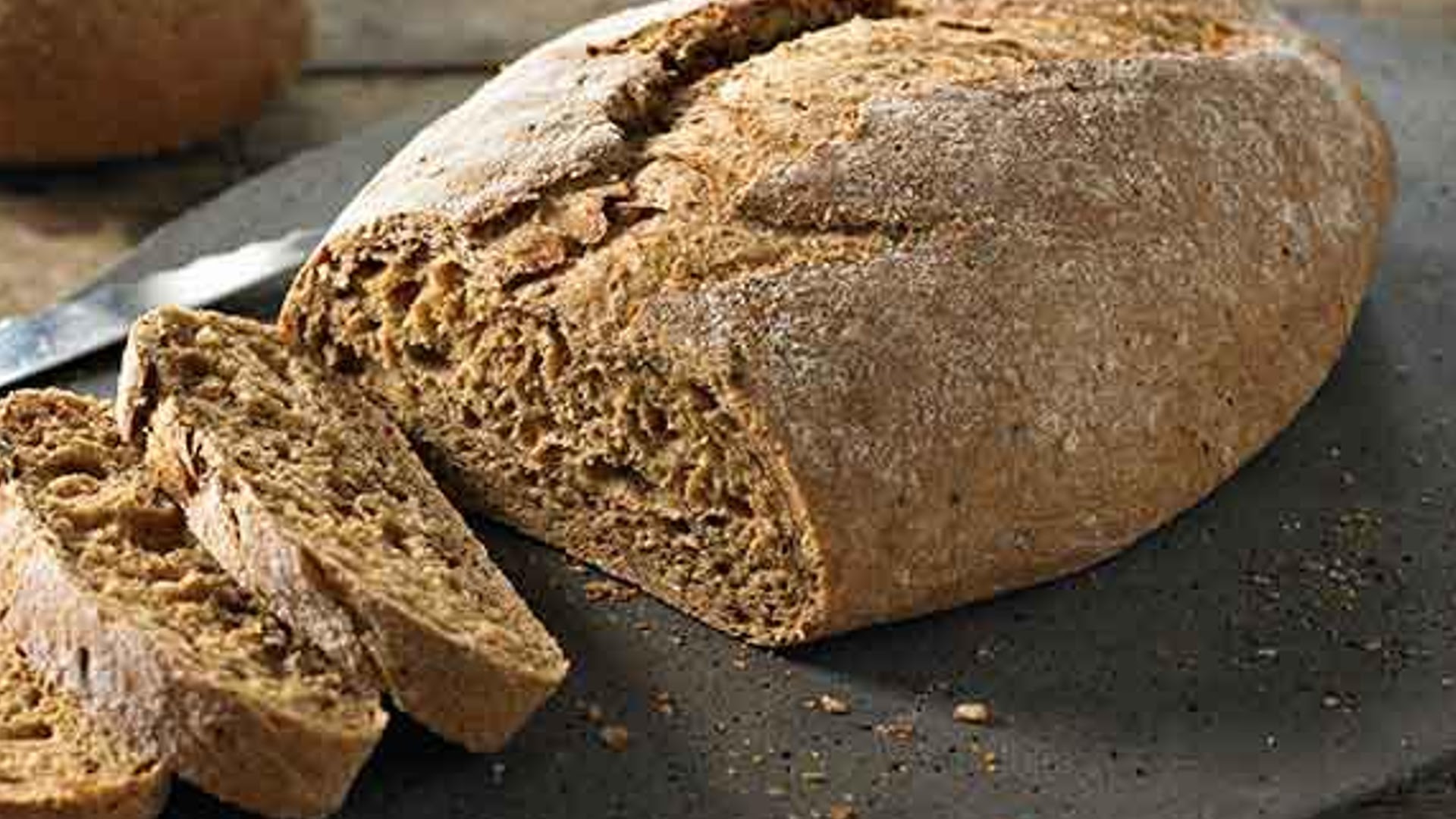 Filone
Filone is a normal bread that is eaten by Italians everyday. This is a classic yeast bread, that can be made with white flour or wheat flour. It has a texture and crumb similar to the famous French baguette.
Though it is a simple bread, Filone still tastes fantastic and can be bought in almost every store in Italy. Its exterior is crustier as it is usually made on a baking stone.
---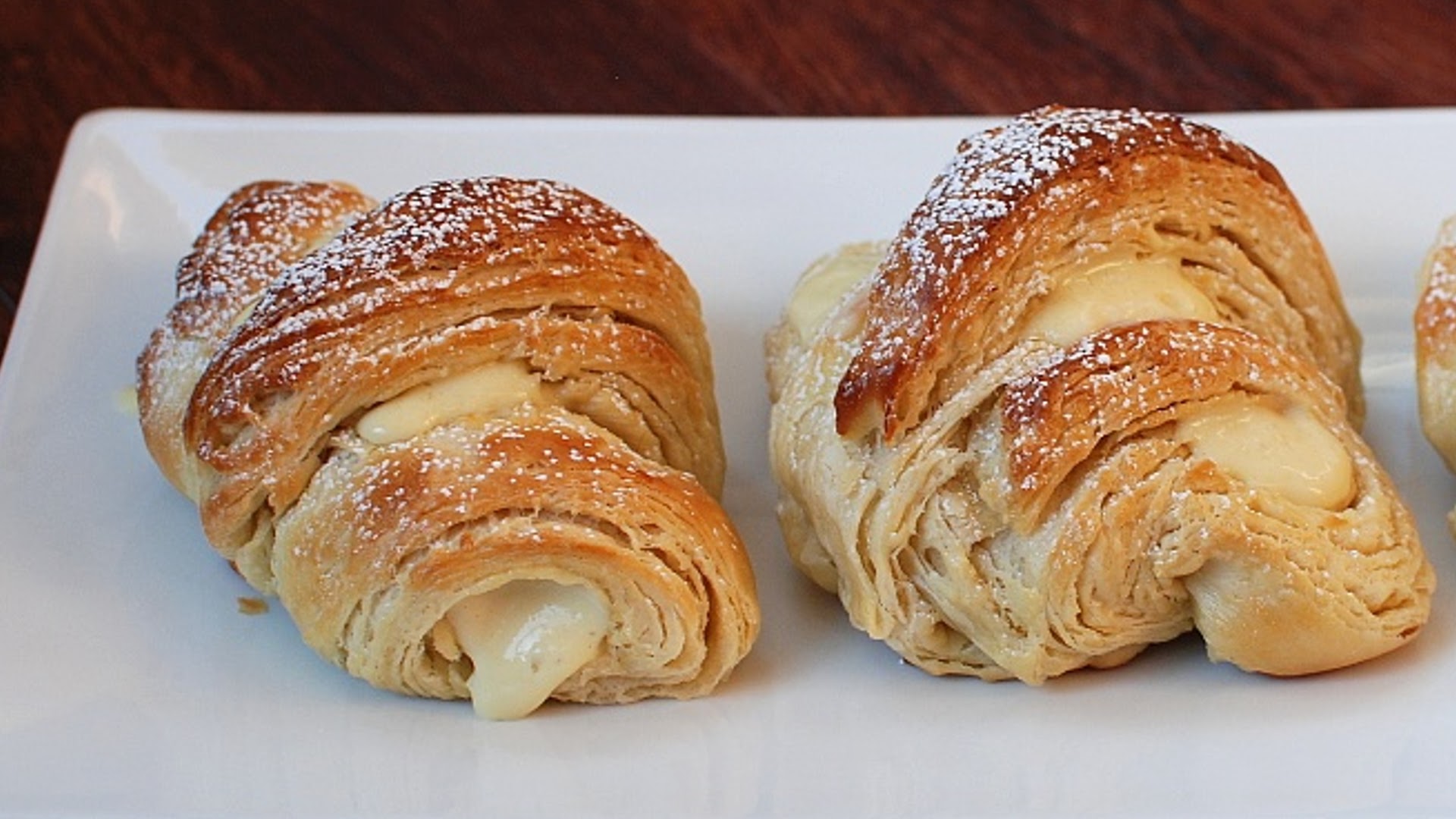 Cornetto
Yes, Italians have their own version of the Austrian kipferl, as cornetto would translate as little horn. Though it might look like a croissant, it is different from that one as this sweet bread has a softer texture and contains less butter.
Cornetto is usually stuffed with all sorts of creams and pastes, jams and chocolates. Making the cornetto is almost the same as some of the traditional Italian breads. It contains pastry dough (usually made with wheat flour), eggs, butter, water and granulated sugar.
Coffee houses usually serve this traditional bread along with strong espresso. It is a popular breakfast partner with coffee in Italy.
---
What's Your Favorite Italian Bread
Have you found an Italian bread that you would like to try? Or are you looking for more? The lists could actually go far, as there are many options to choose from. There is that rosetta bread, pizza bianca, classic wheat bread, and a lot more.
Most of these breads can be served with different kinds of cheese, such as pecorino cheese or fontina cheese. Some can even be partnered with boiled eggs, cured meats, fennel seeds, candied orange peel, and a lot more. It can also be mixed with lemon zest or orange zest from an orange or lemon rind.
Breads from Italy are very diverse and could go well with different things. Just like their pizza dough that can be dressed with tomato sauce, sea salt, soft cheese, and other ingredients.
It is up to you if you would want to explore these delicious Italian delicacies once you have the time to do so.