A peach is a Chinese tree native to the region of Northwest China between the Tarim Basin and Kunlun mountains. It bears round stone edible fruits with juicy white or yellow flesh and feathery pinkish-yellow skin. With the scientific name of Prunus persica and from the classification of Plums, peaches fruits are categorized into different types, depending on their sizes, textures, tastes, and other characteristics like its pit.
The peach trees are known as persica in which its scientific name is derived from Persia, the place to where it is first cultivated before it was introduced in China.
Before we name some of the different types of peaches, let us first tackle the various nutrients peaches offer as well as their impressive health benefits. Peaches are packed with nutrients and antioxidants. They are a good source of vitamins like Vitamin C, A and minerals. They also contain an insignificant amount of B vitamins, phosphorus, magnesium, and iron. Peaches also contain a small amount of fiber that aid digestion. They have less sugar content which help lower blood sugar level. Regular consumption of peach fruits can improve heart condition. According to studies, peaches contain compounds that can protect one's skin and make it healthy. Eating peaches may reduce the risk of certain cancers.
Peaches are considered as godly in Asian nations. It's been believed that eating peaches can restore one's youthfulness and keep them young until eternity.
Peaches can be eaten fresh, canned, preserved, or added to different recipes or dishes. And as mentioned, they come in a wide range of varieties. Peaches are usually classified as Freestone or Clingstone. And the main difference between these two is the taste and texture as well as its pit. White-fleshed peaches are from Freestone varieties while yellow-fleshed ones belong to Clingstone. Here are some of the known peach varieties you can find at the groceries stores or farmers markets.
Different Types of Peaches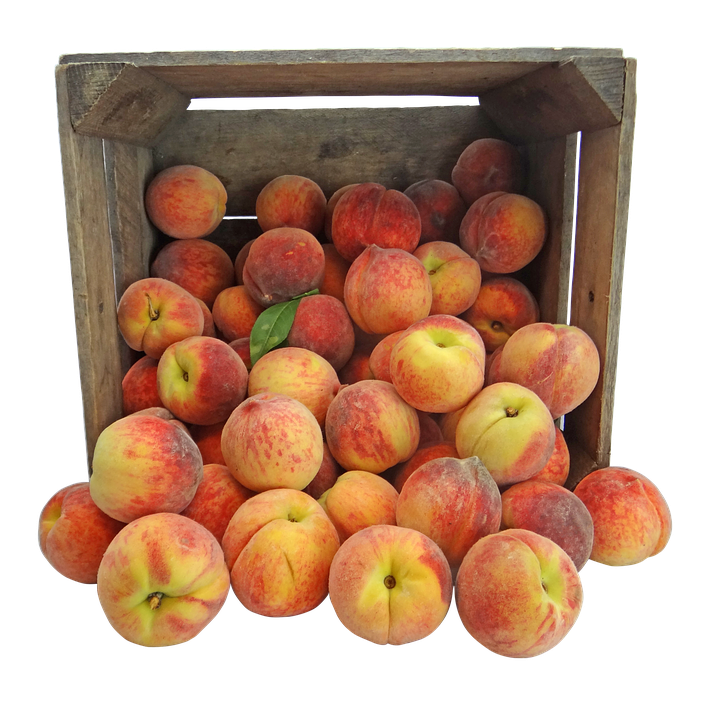 Freestone Peaches
This is a peach variety that is widely available in most groceries stores and farmers markets. It has a sweet and juicy flavor with a pit that is easy to remove. Freestone can be yellow peaches or white peaches. This type of peach is quite bigger compared to other peaches like Clingstone. It is best served fresh, as a peach dessert, or can also be used in various recipes. 
---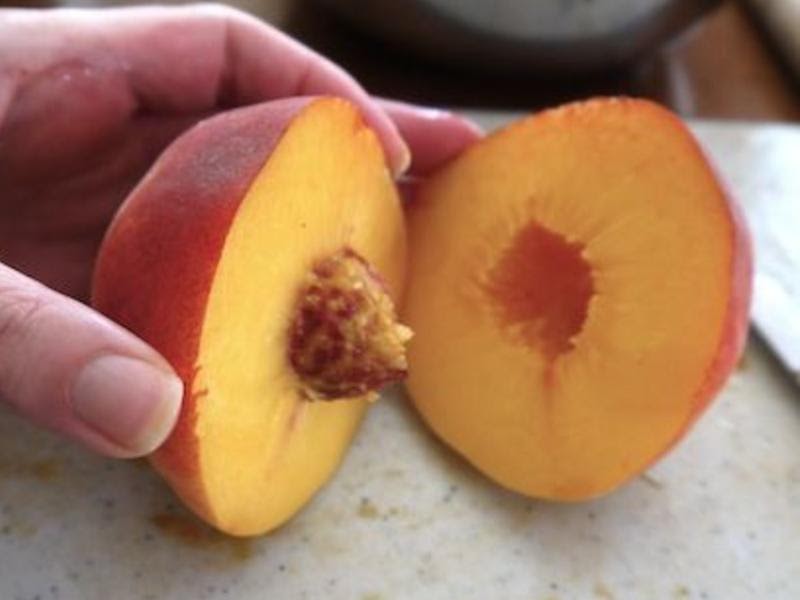 Clingstone Peaches
This kind of peaches is also available in white and yellow varieties. They are smaller in size, but sweeter and juicer compared to Freestone peaches. Clingstone peaches are rarely used in cooking, baking, or canning because of Clingstone pit that is well-attached to the peach flesh making it hard to remove. This is the main difference between Freestone and Clingstone peaches. Thus, Clingstones are best eaten fresh because of its juiciness. However, these peaches are hardly found in the grocery store. Yet you can find most of them at the farmers market. 
---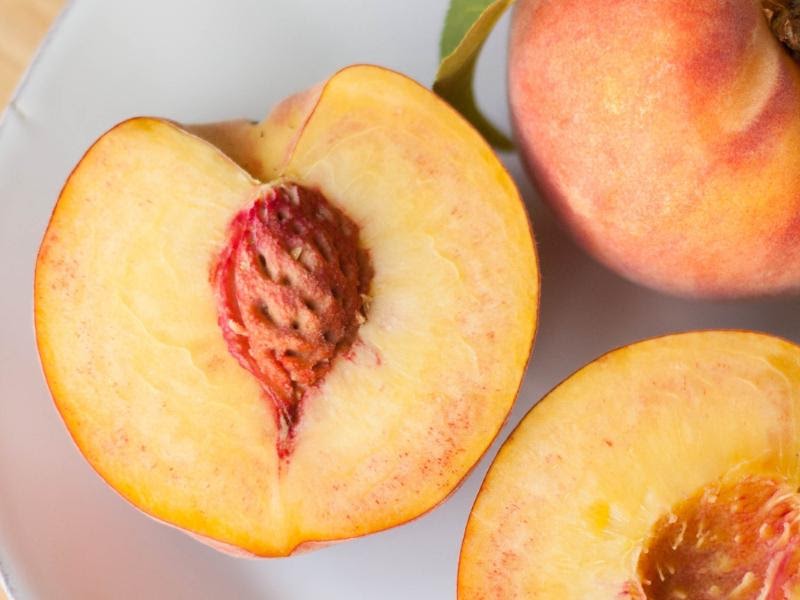 Semi Freestone Peaches
These is a newer hybrid of the varieties of peaches. This fruit is a combination between Clingstone and Freestone peaches. Once the fruit is ripened, it becomes a freestone peach having a clingy-free pit that is easy to remove. Semi freestones flesh is firm and has a juicy flavor.
---
Donut Peaches
The Donut peach is also known as the Flat Peach or Saturn Peach. It is a variety of peach with an oblate shape and pale yellow-colored fruit. The doughnut peaches are medium-sized fruits that measure roughly 7-9 in diameters. These nectarine varieties are descendants of peento peaches from China. These fruits contain potassium, iron, fluoride, and are rich in Vitamin C, A, beta-carotene, and fiber. They are ideal for fresh eating because of their tender and juicy flavor. These nectarines can also be tossed, sliced, and paired with other ingredients. 
---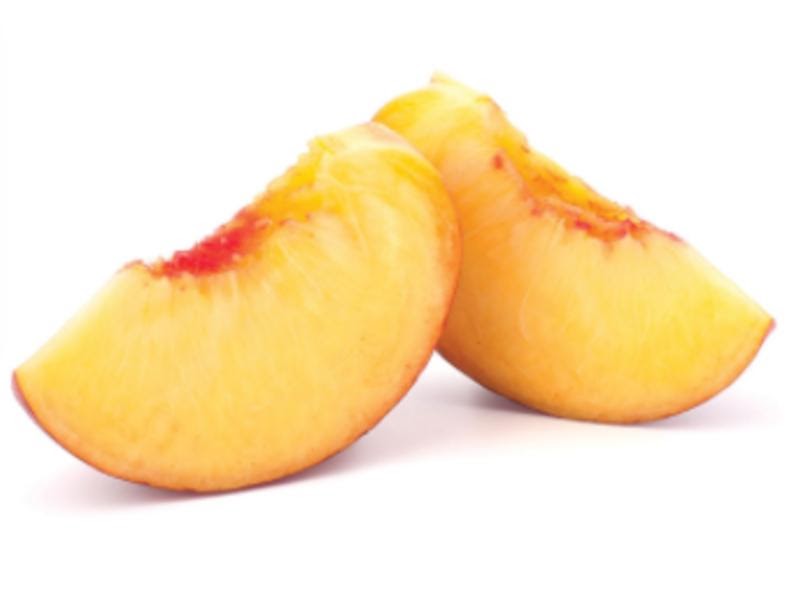 Yellow Flesh Peaches
Yellow Flesh peaches are round in shape. Their grinds are yellow in color with a bright red blush. This variety has a yellow-colored flesh with a single cling-free pit. These yellow peaches are sweet in taste and a little bit acidic. These peaches are commonly used in cooking and baking purposes, with an average weight of 150 grams including the pit.
---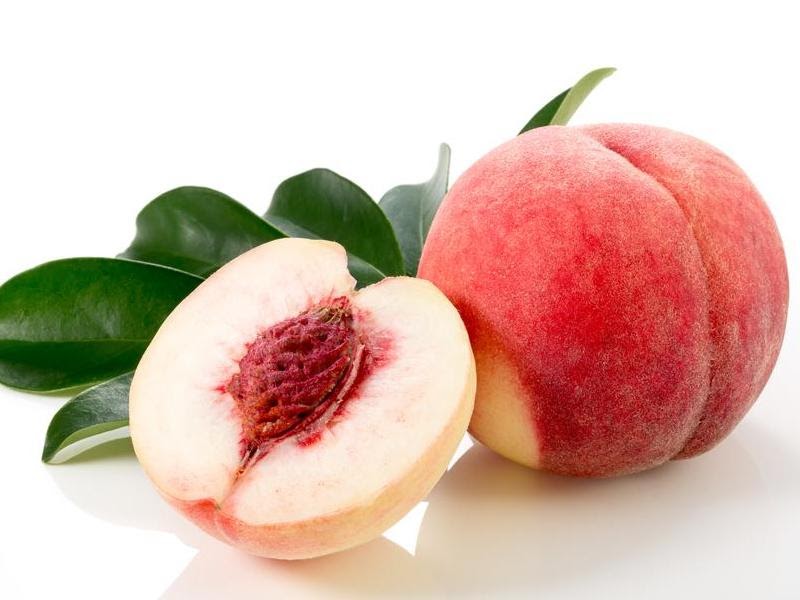 Babcock Peaches
This peach tree cultivars tend to bloom early and are suitable for areas with mild climates. This type of a freestone peach was developed in the University of California Riverside, and was named after E.B. Babcock. Babcock peaches are aromatic, sweet, and juicy white flesh. The skin or grind is nearly fuzzless which is light pink hue with a blush of red. 
---
Santa Rosa Peaches
Are peaches that are juicy with delicate yellow flesh and red skin. It is slightly acidic and contradicts the fruit's sweetness. Its fruit season is from May to August. This variety is also ideal for canning and preserving, but can also be mixed in salad and various baked dishes because of its firmness.
---
Red Top Peaches
Are golden yellow flesh peaches and with fine grained. It is a large type of freestone that has an alluring red blushed skin full of freckles.These freckles are known as the sugar specks. The midseason of these peaches is in the summer months. These varieties of peaches are notable for their leaves aromatic fragrance, pink hue flowers, and the equal blend of sweetness and tart taste. As part of Freestone peaches, the red top has a pit that can be easily removed.
---