Bhutan is a tiny South Asia country surrounded by the Himalayas that is located in between India and Tibet. It is a amazing country but it is rarely visited by tourists. Have you ever wondered if Bhutan is a vegetarian or a vegan friendly country to visit to? If you are vegan or a vegetarian and you wanted to visit Bhutan but afraid if you might go hungry? Not to worry, in this post we have gathered some of the most popular Bhutan Vegetarian Dishes while in Bhutan.
Popular Bhutan Vegetarian Recipes
Most people don't really known much about Bhutan and all the more about Bhutanese Cuisines. Since Bhutan is nearby Tibet and India, you will find a wide range of Bhutan food from Tibet, Nepal, Bhutan and Indian. Traditional Bhutanese cuisine includes meat products but there are also popular vegetarian dishes that you can find in Bhutan. They also have noodles and dumplings as Bhutanese snack food and a lot more. Listed below are some of the Vegetarian dishes in Bhutan that you might want to give it a try.
Bhutanese Ema datshi
Ema Datshi is considered to be the most iconic Bhutan food. A type of Bhutanese food that is made from chili and cheese. For vegans, cheese used should be plant-based. The most common cheese for vegans includes parmesan, cheddar cheese and cream cheese.
The term Ema Datshi comes from the Bhutanese language. Ema means "Chilli" while Datashi means 'Cheese", Hence, Ema Datshi dishes is a chilli cheese dish. Other ingredients includes: onions, garlic, tomatoes, garlic and onion leaves. The dry version of this dish is when there is no stew involved.
The Chillies used for making Ema Datshi dish can either be a green chilli, a dry white chilli or a dry red chilli. The green and red chillies are the most common variety used. Most of the time, green chillies are abundant during summer and autumn whilst dry chillies are often used during off season.
In Bhutanese cooking, Ema Datshi is usually paired with rice for Bhutanese people. Rice can either be plain or fried. Also, roti, and bread can also be great in pairing it with Ema datshi.
Easy and Simple Ema Datshi Recipe:
The prep time involves only 5 minutes, while cooking time for this dish is just about 5 minutes.
Ingredients:
Red Chillies (10 medium size)
Onion ( 1)
Tomato (1/2)
Garlic (6 crushed)
Oil (3tbsp)
Grated Cheese (4-5 tbsp) American cheese and farmer cheese combined
Salt to taste
Water
Spring leaves
Cooking instructions:
Wash Red chillies, Onion, Tomato, spring leaves and garlic.
Prepare the ingredients by cutting red chillies in lengthwise while spring onion leaves, onion, garlic and tomato are cut thinly.
In a pot, combine the ingredients.
Then add water, oil and then salt to taste. topped with cheese is an option. Cover the pot and cook for about 5 minutes over high heat.
After 5 minutes, remove from flame and set aside to cool down for about 2 minutes
After 2 minutes, mix ingredients inside the pot. Add salt if desired.
Transfer in a bowl and serve.
If you want your Ema Datshi to be a spicy food, you can add more chillies depending on one's preferences.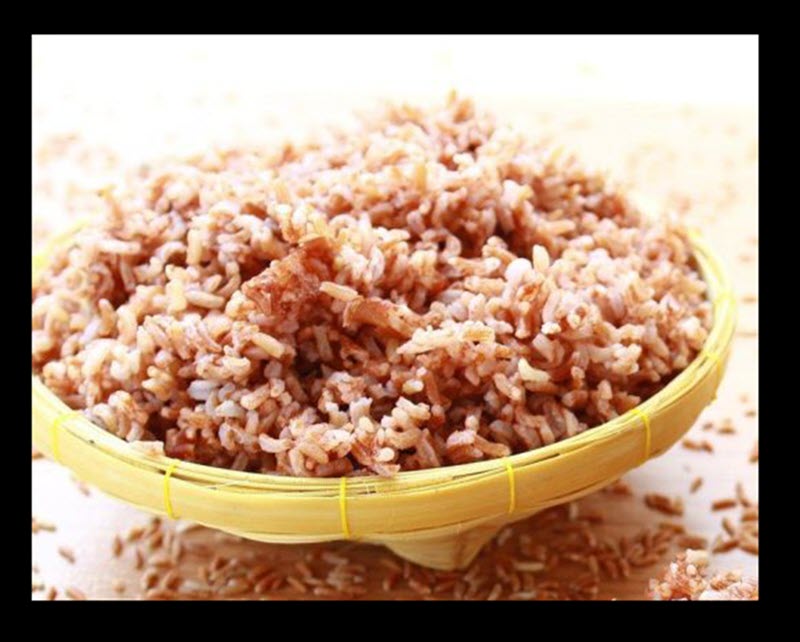 Eue Chum
Rice is a staple grain in Bhutan, and they call the rice as Eue Chum which is a local rice in Bhutan that is characterized as reddish in color. Although you can also see white or brown rice in Bhutan, but the most common rice is the Eue Chum.
Since it is mild partially, red rice takes a lot longer to cook as compared to white rice but is more faster to cook than brown rice.
It is not actually red in color, but rather more of a pinkish color with a chewy texture.
---
Zow Shungo
Zow Shungo is popular Bhutanese dish. It is a rice dish that is made from Eue Chum combined with left over vegetables. Since it is a vegetable mixture, it is thought to be a healthy option for a dish. Bhutanese does not want any left over vegetable to put to waste, therefore it will then be combined and turned in another dish.
---
Goen Hogay
Goen Hogay is a traditional Bhutanese dishes, Although most of Bhutanese foods consists of meat, this one is definitely for vegans out there.
Primarily a light salad that is made of cucumbers, onions, tomato, coriander, and Sichuan pepper. Though most of the time, local cheese is added for an extra flavor but still vegans can opt to remove the cheese from the dish and will still be a delicious salad.
Restaurants usually drizzled the salad with extra oil to make it more flavorful and appears to have a sauce.
---
Khulee
Khulee or Khur-Le is actually a Buckwheat pancake, a popular breakfast dish in Bhutan. It is made from Wheat and Barley flour.
Buckwheat is a very versatile food grain, it can be used in different forms of food preparations, being Khuli as the most popular and Puta (noodle preparation).
---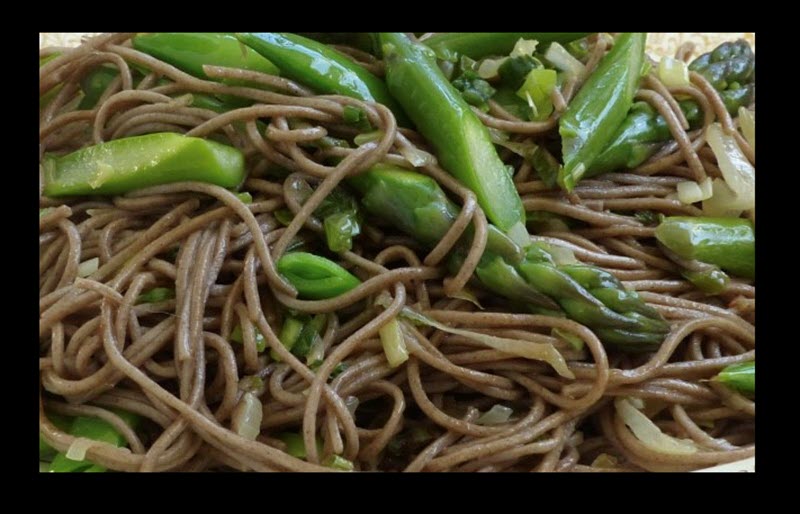 Puta
Puta is a Bhutanese dish that is also made from Buckwheat similar to Khulee dish mentioned above. A Bhutanese food that is noodle-like dish that is made from Buckwheat. If you are familiar with the soba noodles that is used in Japan, it is similar to that.
To make Puta dish more flavorful, a delicious sauce is usually added. The sauce is made of chilies, spring onions and fried eggs. Though for vegans, you can opt to remove fried eggs from the ingredients in making the sauce.
Since preparing this dish takes longer especially with the need of a noodle machine, families does not usually make Puta at home but rather buy from restaurants with Puta noodles on their menu. A puta noodle machine is actually a wooden stand that has two legs. The base should be strong though and should be with an upper bar too.
How to make Puta:
Make a dough by mixing Buckwheat flour with water.
Place dough in noodle machine.
Once buckwheat noodles are made from the noodle machine, it is then strained using a bamboo strainer in a boiling water.
After noodles are cooked, pour noodles in a large bowl.
Heat oil in a separate sauce pan.
Once oil is hot enough, fry the onions, and chilies to make the sauce. Egg is an option to add to the stir fry.
After making the sauce, pout into the noodles in the large bowl and thoroughly mix.
Add Salt and Sichuan pepper to taste. Serve
---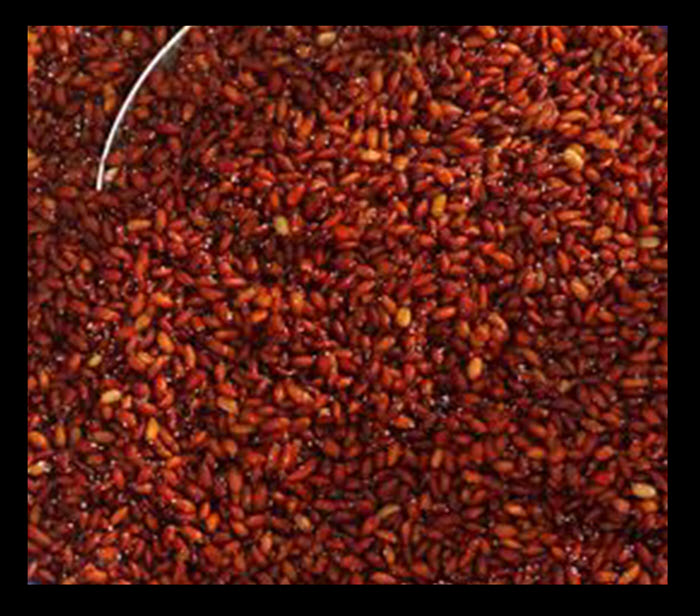 Zow
Zow is a favorite rice snack in Bhutan. It is usually served to guests as you can see most of Bhutanese homes with this snack always and readily available.
Zow is a roasted puff rice snack. It is best paired with tea. Some Bhutanese prefer to add Zow to the tea.
How to make Zow:
In this recipe, you will be needing at least 3 cups of raw Red rice.
In a large bowl with cold water, pour in raw red rice. Set aside and allow to soak for at least 8 hours.
After soaking overnight or for at least 8 hours, strain red rice using a large strainer.
Once all water has drained, place red rice on a dish towel. Set aside and allow it to be thoroughly dried (at least 30 minutes).
Heat skillet over medium heat.
Add the rice to the heated skillet or cast iron and stir continuously. Wait for the color of the grains to change and until the rice is now crunchy. Serve and enjoy.
---
Ezay
Bhutanese Ezay is a chilly sauce in Bhutan. A popular Bhutanese food appetizer that is made from green chillies, red chillies (dry), onions, garlic, tomato and cheese. For vegans, you can opt not to add cheese to the sauce.
In making Ezay, additional ingredients such as coriander, ginger, salt, water and oil are used. You can also choose either using green chillies or red chillies.
There are different varieties of Bhutanese Ezay available in Bhutan and they are as follows:
Fried Dry Red Chilli Ezay
It is considered to be the most commong Ezay variety. Almost all homes in Bhutan have this in their homes.
This Ezay variety is usually served with rice, noodles, Roti and Momos. Some served it with boiled eggs too, in one prefers for it.
Crushed Dry Red Chilli Ezay
A very simple and easy to make Ezay variety. All you need to do is to wash the Chillies and then place it in the mortar. Using the pestle, smashed the chillies until that are already smashed.
You can also add at least 1 teaspoon of water and salt to the mortar, this will serve make sure chillies lubricated inside the mortar.
Add in sliced onion and tomato to the mortar together with the crushed chili. Lastly, add coriander and cheese (local cheese, farmer cheese or American Cheese) if you prefer.
Burnt Dry Red Chilli Ezay
A variety of Bhutanese Ezay that is usually served with rice, either plain or fried. It is made by keep keeping dry red Chilli on a flame and make and Ezay
Green Chilli Ezay
Indian green chilli is usually used especially during off season. This Ezay variety is usually served with rice.
---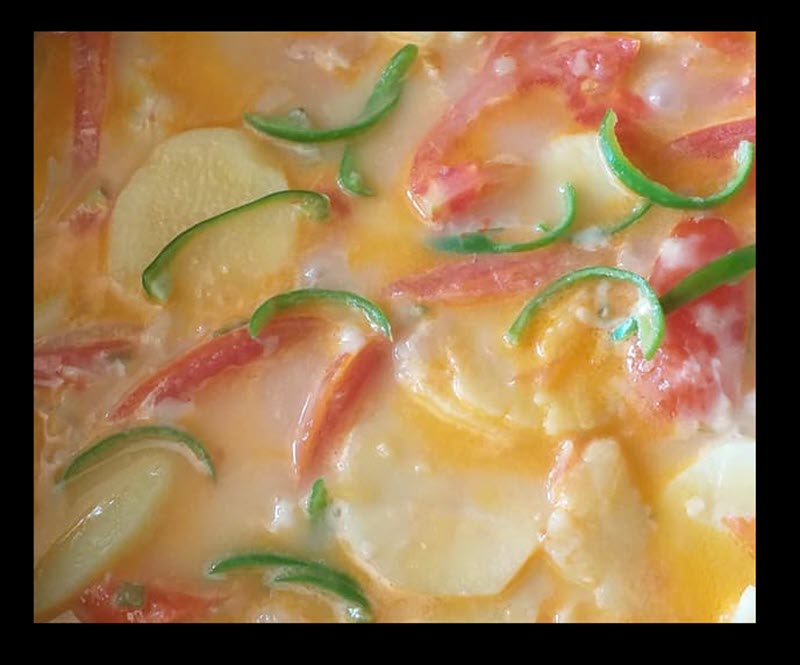 Kewa Datshi
Kewa Datshi is another Bhutanese dish that means cheese and Potato. It is a delicious dish that is made of chiles, potatoes and cheese. A traditional style of of this dish is very spicy however you can made modifications to the amount of spice to add to your dish to make it less spicy.
The term Kewa in Bhutan means Potato while as mentioned earlier, Datshi means "Cheese". This dish is easy and simple to make, you will only be needing a few ingredients: Potatoes, chillies, onions, tomato, garlic, salt, cheese and water. For vegans, this dish is actually a vegetarian cheese stew with potatoes.
How to make this dish:
In a large pot with water and oil, place sliced potatoes, sliced tomatoes, garlic and onions.
Under high heat, cover the pot and wait until ingredients are half-cooked.
Once ingredients inside the pot is already half cooked, add green chillies and cheese. You can also add salt to taste. For for 2-3 minutes (wait for cheese to be melted)
Once cheese has melted, remove from the flame and set aside to cool down for another 2-3 minutes.
Mix the ingredients and transfer to a bowl. Topped with coriander then serve.
This dish is best paired with rice, roti or Puri.
---
FAQs
What Vegetables grow in Bhutan?
Bhutan being of high altitude and cold climate, local farmer still managed to grow different varieties of vegetables in the country. The most common vegetables that is grown in Bhutan are the potatoes and mushrooms. Other vegetables includes asparagus, carrots, broccoli, bamboo shoots and Bitter gourd. Gaining popularity in Bhutan is the use of turnip leaves, or also known as lhom.
What are the common Tibetan food in Bhutan?
The dishes from neighboring Himalayan countries are also eaten in Bhutan.
Tibetan foods that are also eaten and common in Bhutan are as follows:

Thukpa- usually eaten during breakfast in Bhutan. A type of Noodle soup in Tibet

Tsampa – it is a type of roasted barley flour that is usually mixed with tea to make it into a thick dough.

Ting Momos- also called steamed bread. It is not a sweet dish. It is usually swirled and shaped similar to that of a cinnamon roll.

Momos- a kind of dumpling that is not vegan friendly, Though you can add vegan variety with cabbages.


What are the common Indian and Nepal food in Bhutan?
The most common Indian and Nepalese food in Bhutan are as follows: Dhal, a lentin stew or soup, Channa or also called Chana or Chole. In English, it is called garbanzo beans. These are legumes used in different cuisines. Sabji, these are stir-fried veggies in turmeric, Aloo Palak, these are stir fried spinach and potatoes (fried) again in turmeric and lastly the Pakora dish, a deep fried vegetables that are battered.
Conclusion
For vegetarians and vegan, Bhutan food is something that everyone will look forward to. Most of the hotels and restaurants in Bhutan offers vegan friendly dishes. The most common staples of Bhutan foods are chillies, which is actually used as a vegetable rather than a spice, local cheese and the famous red rice.
The taste of most Bhutanese dishes may seem to be unique, but it is no doubt that Bhutan have wide array of vegetarian food. Therefore, you will not go hungry when you visit Bhutan even if you are vegan or vegetarian.
Have you tried the vegetarian dishes mentioned above, which one if you favorite? Let us know what you think.