Do you know what a yum yum sauce is? Yum yum sauce may be familiar to individuals who enjoy dipping sauce. Yum Yum Sauce is a Japanese Hibachi restaurant staple.
* If you buy through links on our site, we may earn an affiliate commission. For more details, please visit our Privacy policy page.
Let's find out more about yum yum sauce and how it's prepared. Scroll down to continue reading if you're interested in making homemade yum yum sauce.
Yum Yum Sauce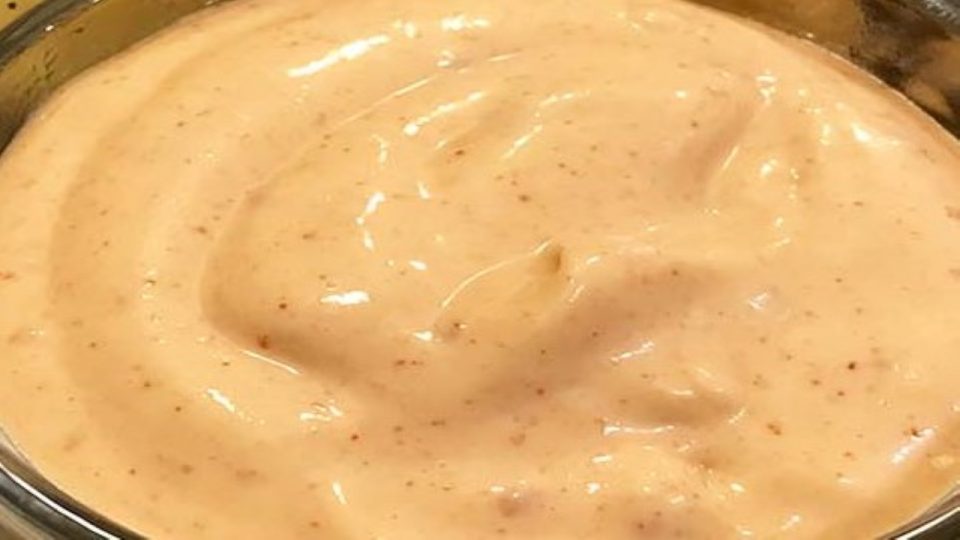 What Is A Yum Yum Sauce?
This is also known as Japanese steakhouse sauce. This Japanese-American sauce is also known as hibachi sauce, shrimp sauce, white sauce, and wonderful sauce. It's a must-have for any Japanese steakhouse dinner. The sauce is perfect for dishes such as fried rice and noodles, grilled chicken, veggies, and as a dipping sauce for shrimp, potstickers, and sushi. Yum yum sauce is characterized as sweet, light and has a tangy flavor.
---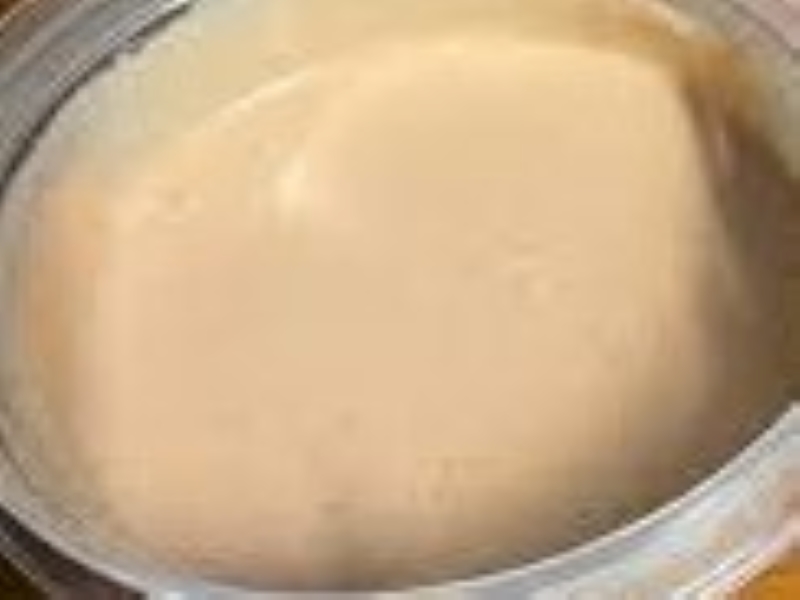 Common Ingredients Of Yum Yum Sauce
Let's go through the typical ingredients before we start into the step-by-step procedure of preparing this delectable yum yum sauce.
This famous sauce is sweet with a hint of tanginess. Although the primary components for yum yum sauce are similar, each Japanese chef has their own ratios and adds their own unique touches. A Japanese steakhouse has one of the greatest hibachi sauces, which contains a secret ingredient called mirin. It provides depth and adds flavor. Mirin is a sweet rice wine from Japan that is used in Japanese cuisine. It's comparable to sake, except it's sweeter and has less alcohol. If you don't have mirin on hand, a dry sherry or white wine combined with 1 teaspoon of sugar will suffice.
Mayonnaise, sugar, butter, paprika, ketchup, rice vinegar, garlic powder, onion powder, and mirin are all popular components in yum yum sauce. Add a pinch of smoked paprika for a smokier variation. Add some hot sauce or cayenne pepper if you want it spicy.
---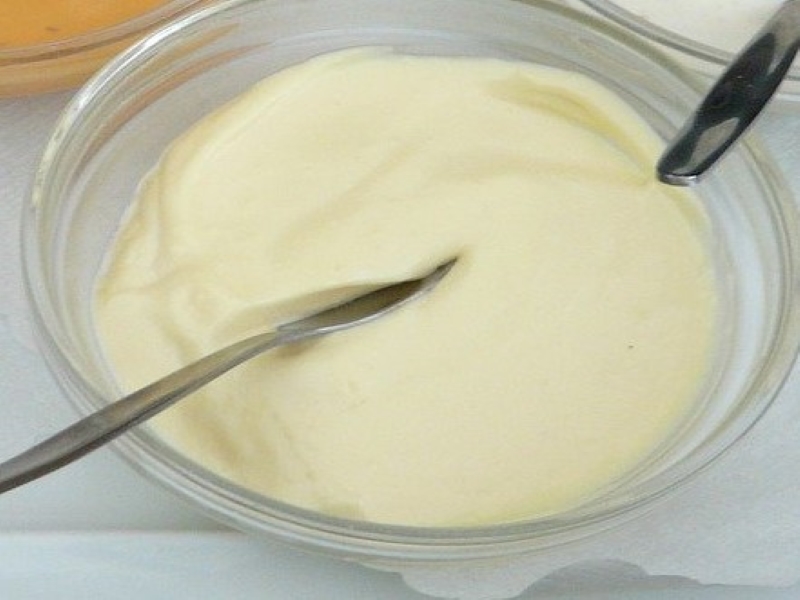 Mayonnaise
To achieve that creamy base of yum yum sauce, mayo is included.
---
Rice Vinegar
Rice vinegar provides a spark of taste to the Yum Yum Sauce and is a must for that finishing touch.
---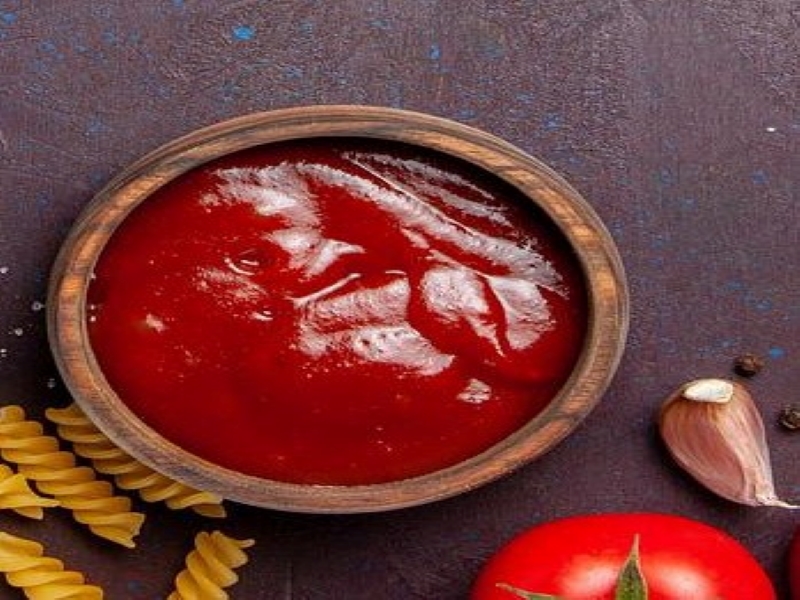 Tomato Paste or Ketchup
Another major ingredient in making yum yum sauce.
---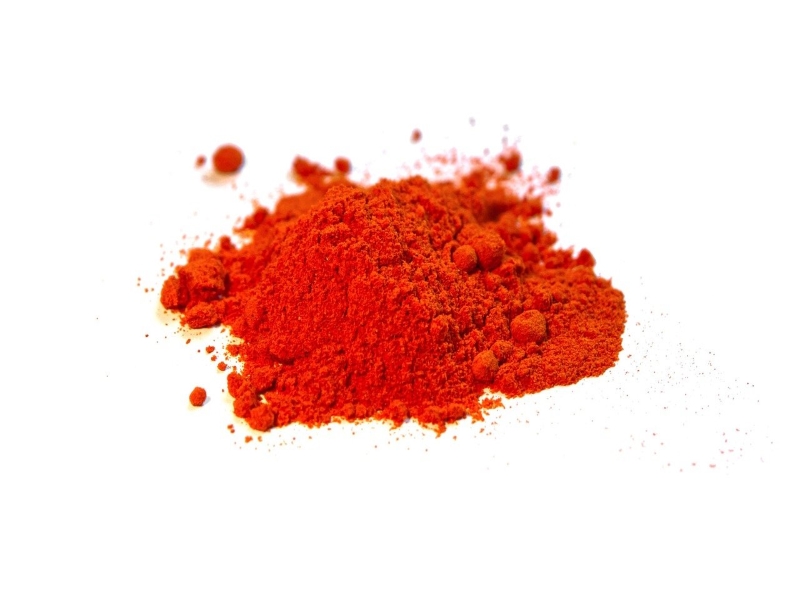 Paprika
There are a lot of varieties of paprika, you can use the sweet type of paprika.
---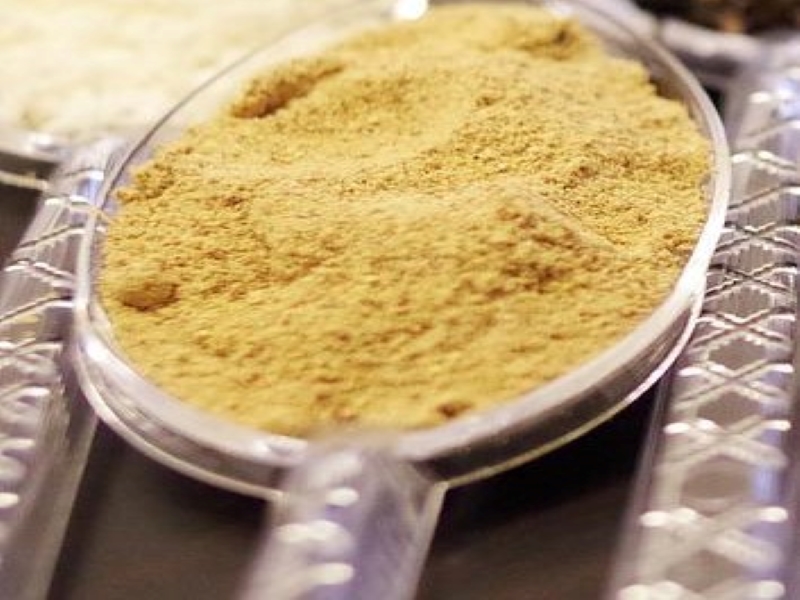 Garlic Powder
Garlic powder can enhance the flavor of yum yum sauce.
---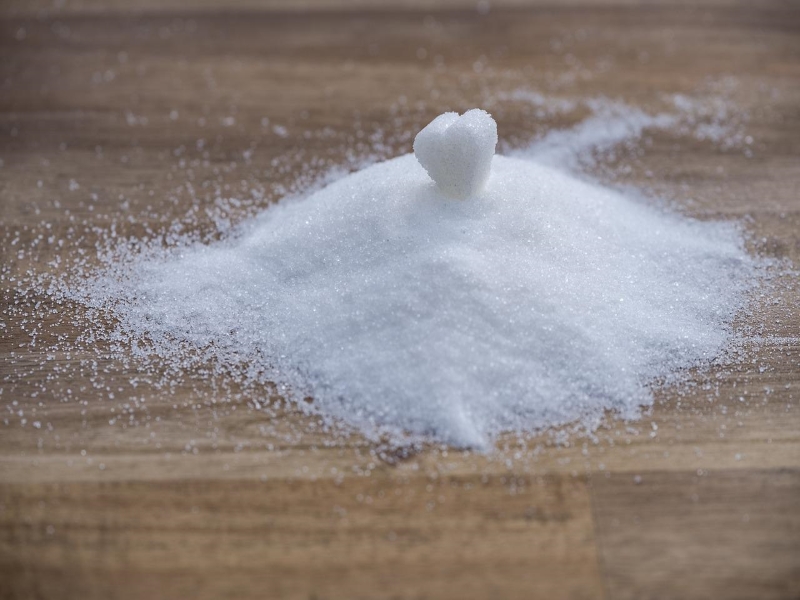 Sugar
It can neutralize the acid in ketchup, and it binds everything.
---
Salt and Pepper
Add salt and pepper to taste, or if you like to add a little kick to the sauce, you have the option to add chili flakes, cayenne, hot suace, or other spices.
---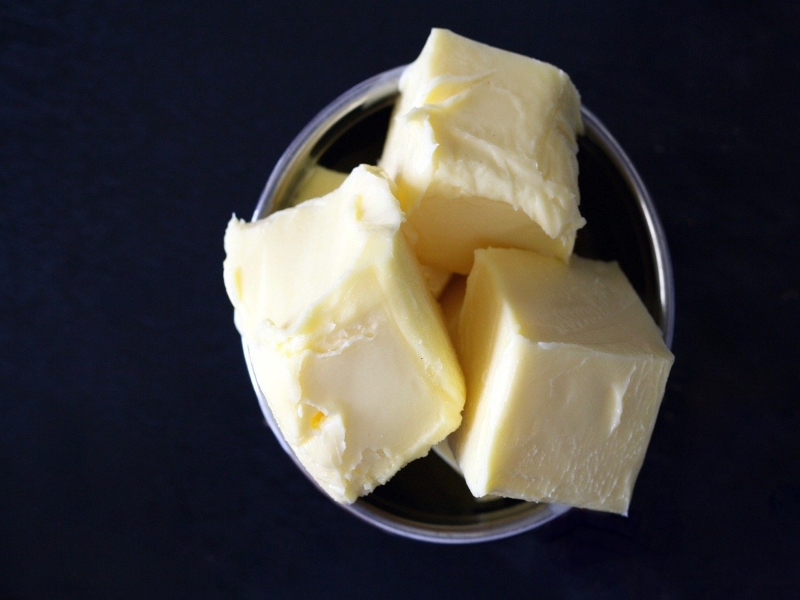 Butter
It's an essential component in making the yum yum sauce.
---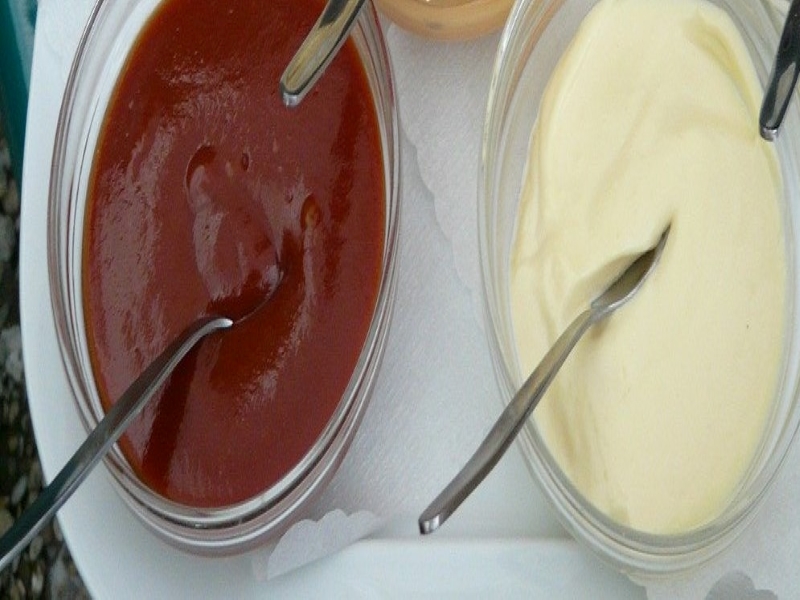 How To Make Yum Yum Sauce
Prep Time:
5 minutes
Ingredients
1 cup mayonnaise
1 tbsp ketchup (You also have the option to use tomato paste)
1 tbsp melted butter
1 tbsp mirin
2 tsps rice vinegar
1/4 tsp paprika
3/4 tsp garlic powder
3/4 tsp onion powder
1 tbsp granulated sugar
2 tbsps water , or until desired consistency is achieved
Instructions
Mayonnaise, rice vinegar, tomato paste or ketchup, paprika, garlic powder, onion powder, sugar, butter, and salt and pepper are whisked together in a small bowl. Thoroughly combine all the ingredients. To get the right consistency, add water as needed.
Before serving, cover and chill for at least 2 hours. For the finest flavor, let it overnight.
---
Nutritional information
Serving: 1 tbsp
Carbohydrates: 1 g
Calories: 78 kcal
Fat: 9 grams
Saturated Fat: 2 grams
Protein: 1 gram
Sodium: 86 mg
Sugar: 1 gram
Cholesterol: 6 mg
Potassium: 5 mg
Calcium: 1 mg
Vitamin A: 41 IU
Iron: 1 mg
---
Tips In Making Yum Yum Sauce
Allow time for the sauce to settle before using it. If Allow time for the sauce to settle before using it: If necessary, create the sauce a day ahead of time. It allows the tastes to come together, prepare the sauce a day ahead of time. It allows the tastes to come together.
This is a fantastic basic sauce. You have the option to add more or less spice to suit your tastes. Cayenne pepper, a dash of vinegar, or more pepper can be added.
This great sauce should be stored in the refrigerator for up to 10 days. Since this is so simple and delicious to prepare, you can create little amounts and make it fresh whenever you need it.
---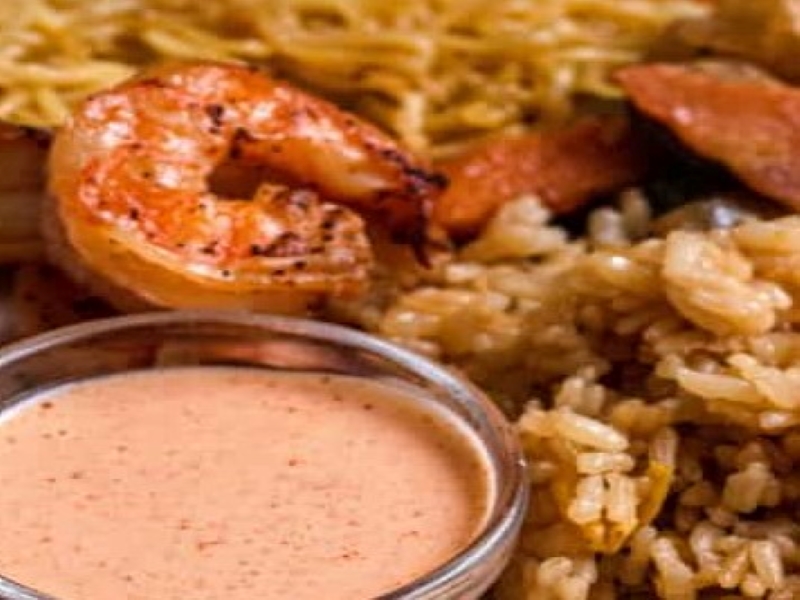 Yum Yum Sauce Uses
Yum yum sauce is incredibly adaptable, and the tastes complement a broad range of meals. It's comparable to Fry Sauce in the United States, which is made of mayonnaise and ketchup, but with more components.
The recipes listed below can be served with yum yum sauce.
Hibachi Shrimp Recipe
In your own kitchen, learn how to create Hibachi Shrimp with Yum Yum Sauce.
Ingredients
1 tbsp olive oil or other vegetable oil
1 pound large or jumbo shrimp, peeled and deveined
1 tbsp soy sauce, you can use tamari or coconut aminos for gluten-free diets.
1 tbsp lemon juice
1/2 cup mayonnaise
2 tbsps ketchup
1 tsp sugar
1/2 teaspoon paprika
1/4 teaspoon garlic powder
Instructions
Using a large wok or a flat griddle, pour the oil. Place the skillet over medium-high heat for a few minutes to let the oil to heat up.
Place the shrimp in the skillet with caution. Allow the shrimp to cook for 2 minutes before flipping them. Cook the shrimp for another 2 minutes in the pan with the soy sauce and lemon juice.
Transfer the shrimp to a serving platter.
In a small mixing bowl, prepare the yum yum sauce.
Enjoy the cooked shrimp with a serving of Yum Yum Sauce and your choice of prepared veggies, rice, or noodles.
---
Hibachi style fried rice
Ingredients
4 cups cooked rice
4 tbsps butter, divided
2 large eggs
1 tsp toasted sesame oil
1/8 teaspoon salt
1 onion, diced
1/4 teaspoon ground black pepper
2 tbsps soy sauce
Insturctions
Over medium-high heat, heat a wok or a big saucepan.
Lightly mix together the eggs, salt, and ground black pepper in a small bowl.
In a heated wok or pan, melt 1 tablespoon of butter. Add the eggs to the melted butter and scramble until they are no longer runny but still soft. Return the cooked eggs to the small bowl from the skillet or wok with care. Place aside.
Next, put 1 tablespoon of butter into the heated pan or wok. When the butter has melted, add the chopped onion and stir it until it is gently covered with butter. Continue to sauté the onion until it becomes transparent.
Along with the sautéed onion, add the remaining 2 tablespoons of butter to the wok or pan. Add the cooked rice after it has melted.
Toss the rice with the soy sauce and toasted sesame oil. Loosen up the rice as needed with regular stirring. Add the egg and whisk to properly distribute it after the fried rice has been completely cooked and gently browned.
Serve immediately with some yum yum sauce, and keep any leftovers in an airtight jar in the refrigerated for up to 3 days.
---
Vegetables With Yum Yum Sauce
1 zucchini, sliced into strips
2 cups broccoli florets
1 cup carrots, sliced
8 oz. mushrooms, sliced
2 tbsps butter
1 tbsp vegetable oil
1/2 tbsp minced garlic
1/2 medium onion, diced
2 tbsps teriyaki sauce
1 tbsps soy sauce
Salt and pepper
Instructions
Melt butter in a skillet over medium-high heat, then add oil and sauté garlic and onions for 2 minutes, or until tender.
Vegetables, such as zucchini, carrots, broccoli, and mushrooms are then added.
Add the teriyaki sauce and soy sauce, and season with salt and pepper to taste.
Cook for 10 minutes, or until vegetables are soft.
Serve with toasted sesame seeds and hibachi rice or hibachi noodles on the side.
Yum yum sauce is also available for purchase online. Today's market has a plethora of yum yum sauce options. Some of the greatest yum yum sauces are listed below.
---
Brand: Terry Hos Yum Yum Sauce
Flavor: Shrimp
Perfect dipping sauce for vegetables, accompaniment for shrimp, for French fries, sushi, and fried rice. You will surely love this spicy yum yum sauce.
If you are interested in this product, simply click on amazon
---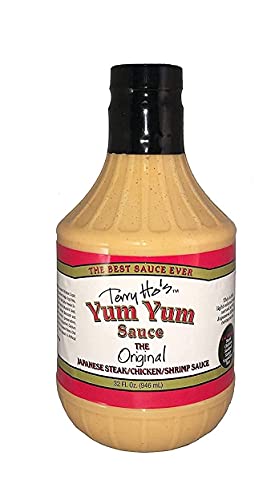 Brand: TERRY HO'S YUM YUM SAUCE
Flavor: Original
Weight: 32 Ounces
Package Information: Bottle
Tomato, Paprika, Vinegar, and other spices are used in this mayo-based steak sauce to enhance the flavor or burgers, shrimp, pork, veggies, and more.
Yum Yum sauce is a light-colored sauce commonly seen in Japanese steakhouses. Only natural ingredients are used in making this yum yum sauce, with no artificial flavors, colors, or preservatives.
Purchase this now on amazon
---
Brand: June Moon Spice Company
Flavor: Yum Yum
Package Information: Bottle
Allergen Information: Milk
Specialty: Premium
Ideal for hibachi, stir fried, sushi, wings, salad, rice, veggies, shrimp, or beef finishing.
purchase this now on amazon
---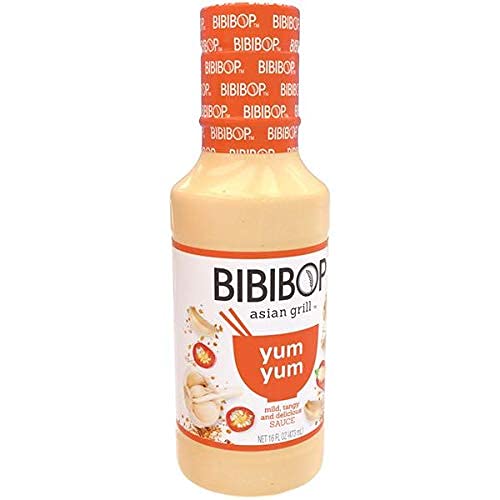 Brand: Sauce
Flavor: Yum
Package Information: Bottle
This sauce goes well with chips, pizza, and roasted veggies, in addition to salads, sandwiches, and burgers. This may also be used as a meat marinade.
If you are interested in this product, click on amazon
---

Brand: Ying's
Weight: 12 Ounces
Allergen Information: Soy
Package Weight: 0.59 Kilograms
Dipping Sauce in the Hibachi Style
MSG is not added, and high fructose corn syrup is not used.
It also includes a recipe on the label.
You can purchase this product on amazon
---
Frequently Asked Questions
What Is Yum Yum Sauce Used For?
Yum yum sauce has a lot of uses, it can be used as a a dipping sauce for shrimp, can be served with fried rice and noodles, paired with grilled chicken, meat and seafood, can be slathered on hamburgers and hot dog buns, for sweet potato fries and French fries, as a dipping sauce for wontons and potstickers, as a vegetable dip, served with sushi and rice balls, paired with pasta salads, potato salads, salad dressing, served with baked potatoes, and many other popular recipes.
Is yum yum sauce the same as Sriracha mayo?
Not at all. Although both hot sriracha mayo and yum-yum sauce have a mayonnaise basis, sriracha mayo will be spicier than most yum-yum sauces.
What Is Yum Yum Sauce Made Of?
As mentioned above, yum yum sauce is usually made of mayonnaise, sugar, butter, paprika, ketchup, rice vinegar, garlic powder, and onion powder.
* If you buy through links on our site, we may earn an affiliate commission. For more details, please visit our Privacy policy page.