Desserts is usually served at the end of every Indian cuisine. In India, there are different Indian Desserts dishes that you can serve, each dish as its own unique flavor and taste. Most Indian desserts are made with its main ingredient such as sugar, flour, legumes, nuts and milk. If you have a sweet tooth that craves for Indian desserts, you are in for a treat. Listed below are some of the most popular Indian desserts recipes that you can try at home.
Popular Indian Desserts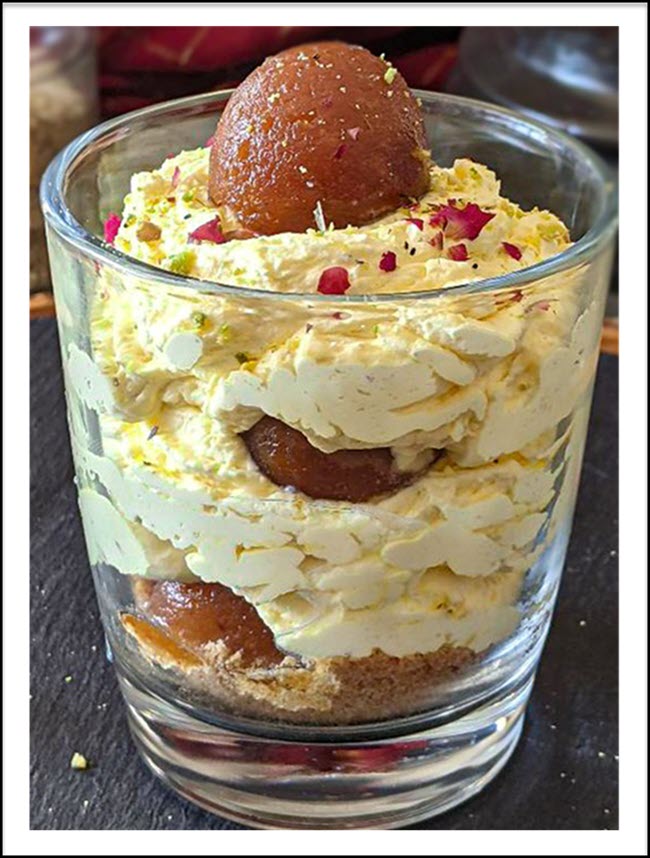 Thandai Mousse Gulab Jamun Cups
Thandai Mousse Gulab Jamun Cups us an Indian Fusion dessert of Thandai (means cold) and Mousse. Since Thandai means cold, it generally refers to a cold refreshing drink with a cooling effect.
This Indian dessert is also added with Gulab Jamun, a dessert that is made from semolina and milk solids.
It has a sweet and light flavor. Since this is a cold drink, you can store this Indian dessert in the fridge.
---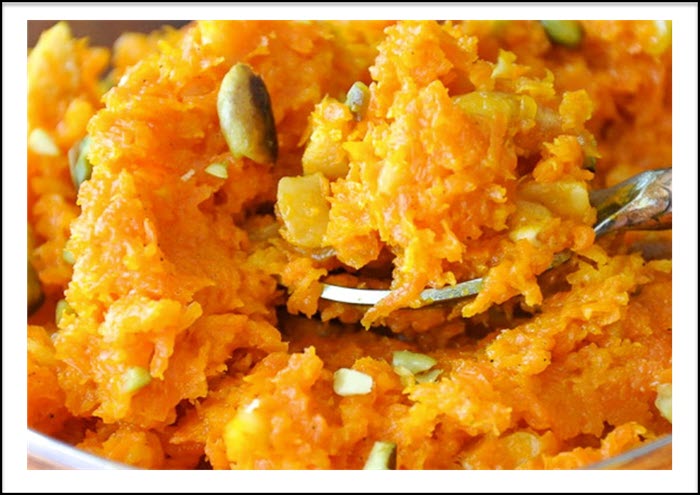 Indian Carrot Pudding (Gajar Ka Halwa)
Indian Carrot Pudding Dessert in India started during Diwali, a religious festival. Since then, it has been a popular dessert to celebrate the occasion.
You can make Indian carrot pudding all year round since the simple ingredients used are easily accessible and readily available. Ingredients such as carrots, nuts, sugar, milk and clarified butter (Ghee).
This dessert is considered a healthy dessert because of carrots which is a good source of beta carotene. Also, if you want a more healthier dessert, you can opt to use cashew milk instead of whole milk.
---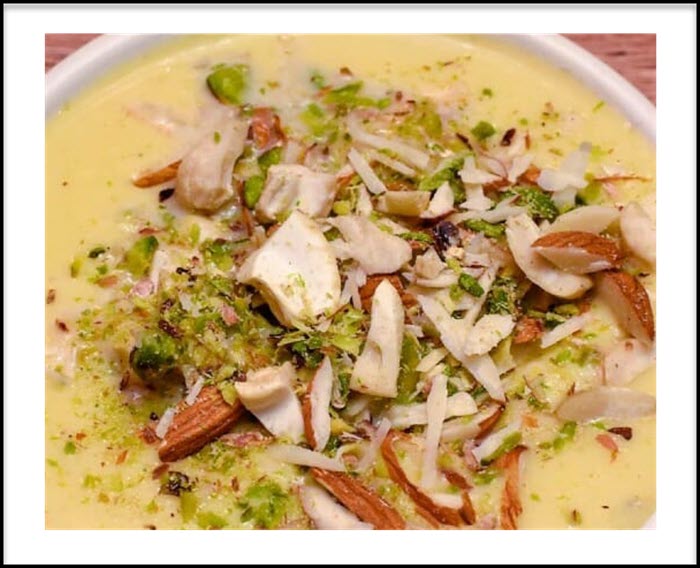 Basundi
Basundi is an Indian recipe that is made by boiling the milk (full fat milk) in low heat making sure it becomes thick and creamy. For an additional crunchiness to the dessert, nuts and dry fruits is an option to add to your Basundi.
Cardamon and Saffron is added to Basundi for its delicate flavors. Though adding rose water can add a hint of aroma to Basundi.
---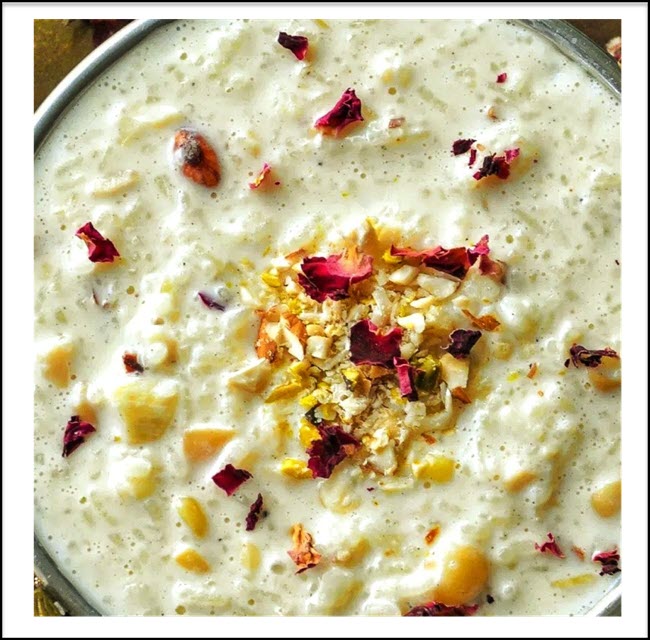 Indian Rice Pudding
Indian Rice Pudding is also known as Kheer. It is considered to one of the sweetest Indian Desserts that could go well to any meal as an after-meal dessert.
Indian dessert delicious recipes for making Indian Rice Pubbing involves only the 3 main ingredients such as Milk, Sugar and Rice. Though if you want a more creamy and rich consistency, you can use whole milk.
To give this dessert more flavoring, you can add cardamom powder, rose water, nuts and saffron too.
---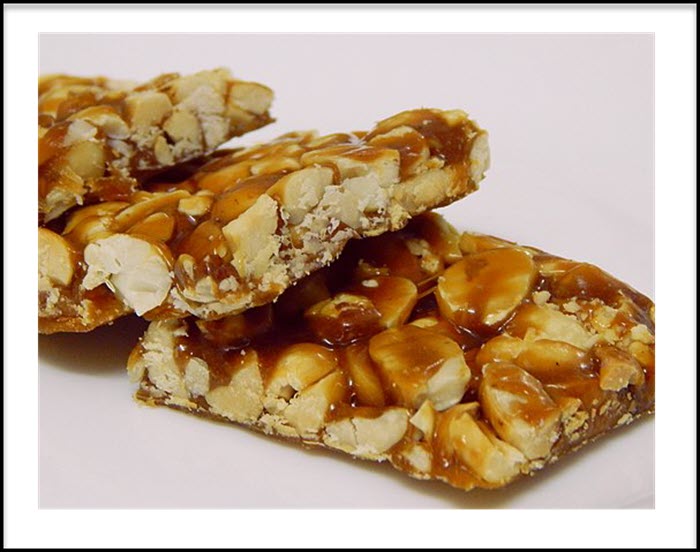 Indian Peanut Brittle
Indian Peanut Brittle is a popular dessert for individuals who loves to eat sweet and peanuts. It is also known for as Chikki in India.
Indian Peanut Brittle is a traditional Dessert in India that is made from peanuts for that nutty texture and jaggery (Brown Sugar) for added sweetness.
Other variations includes adding sesame seeds, mixed nuts and Ghee for added flavoring.
---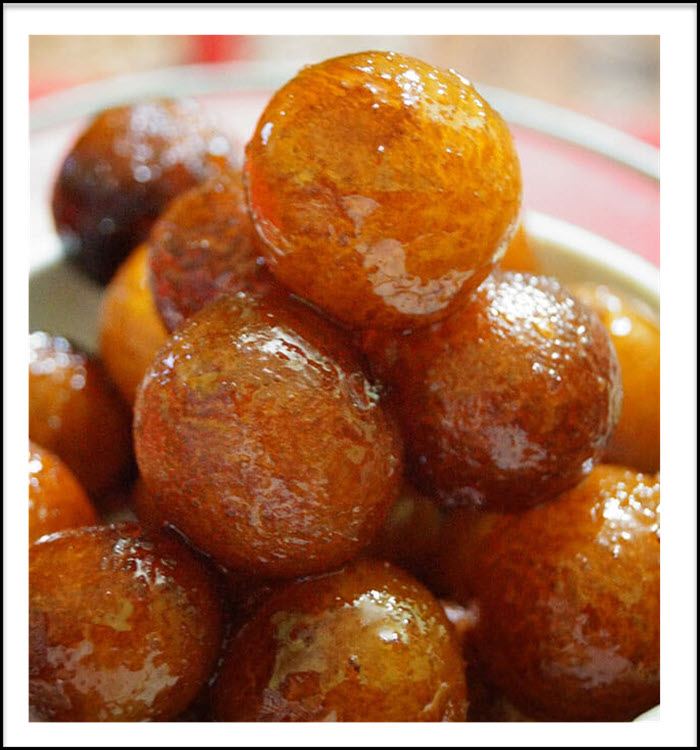 Indian Milk Balls
Next on the list is the Indian Milk Bal. An Indian sweet dessert also known as Gulab Jamun. These are small Indian milk balls that is made from flour, sugar, Khoya and Spices (Indian).
Khoya are dried milk solids but are rare to find that is why milk powder is used instead as a substitute for this Dessert in India
To add flavorings of the milk balls you can use cardamom powder, paneer and lime juice. You can dip this small milk balls in a rose-flavored syrup.
---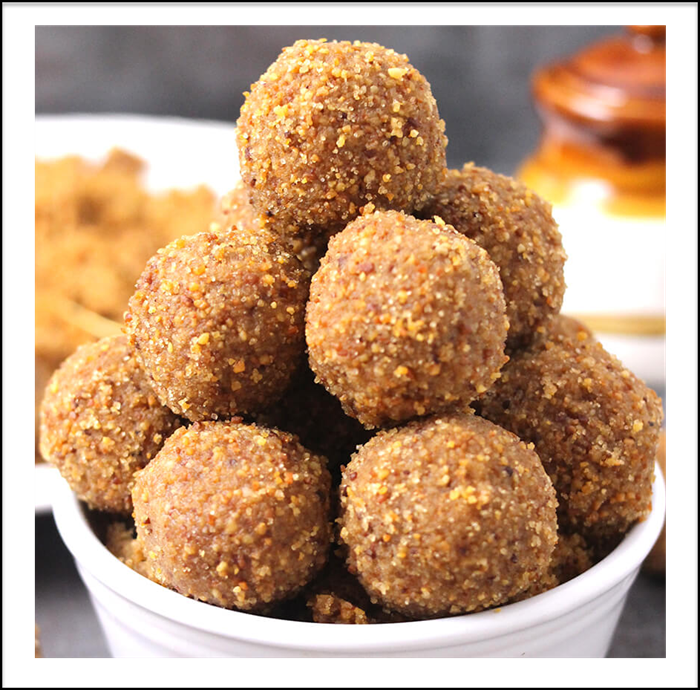 Urad Dal Laddu
Urad Dal Laddu is a "No Bake Protein Balls" that is considered to be a healthy variety of Indian desserts since one of its main ingredients are Lentils which is high in protein and vitamin B.
Urad Dal Laddu is made from Black Lentils, Ghee, and sugar. To add to its flavor, you can simply add almond nuts or dried fruits to your Ural Dal Laddu.
Laddu or other names such as Laddo or Mithai, is an Indian Sweet recipe that is usually served on special occasions that includes Navratri, Holi, Diwala and among other Indian Festivals.
---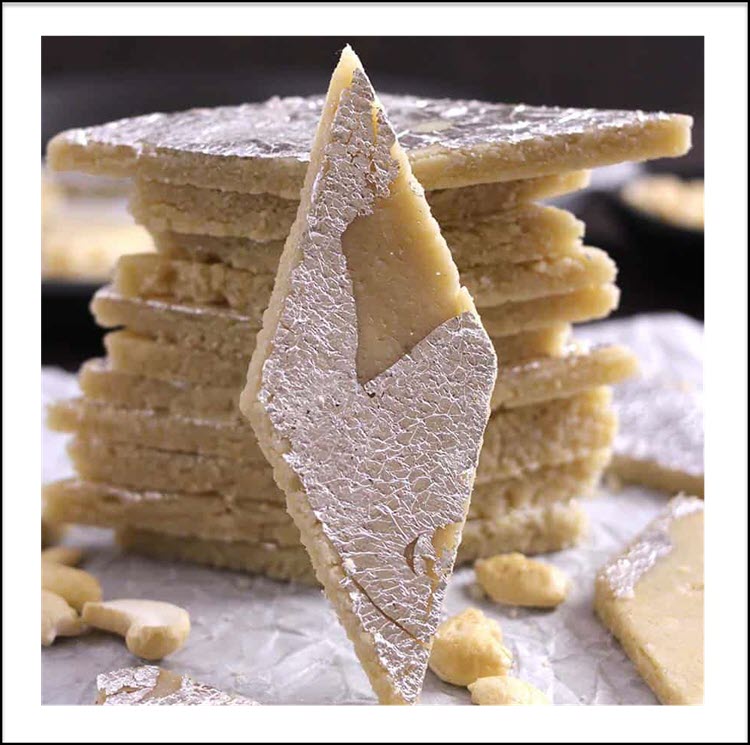 Kaju Katli
Kaju Katli or aslo known as Kaju Barfi. It is a traditional Indian dessert recipes that is made of ground cashews, water, sugar and butter. To add more flavoring, you an add Ghee or rose water, or poppy seeds.
This Indian Sweet dessert has a nutty flavor with smooth texture.
Another dessert that is usually served during festivals and special occasions such as Diwali, Raksha Bandhan, Holi, Eid and Christmas.
---
Mango Halwa
Mango Halwa or also called Mango Sheera is another Indian desserts. Its mango pulp will give a rich and sweet taste to this dish. Though other ingredients such as nuts, cadamom and vanilla are also added for that additional flavoring.
---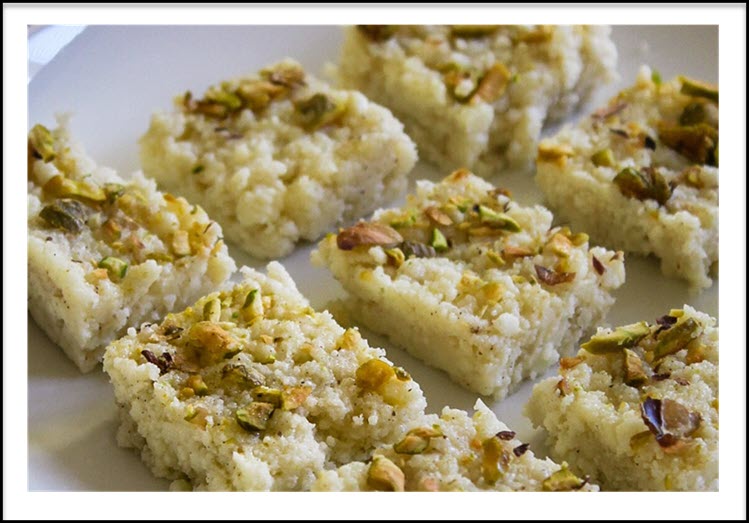 Kalakand
Kalakand or Milk Cake is a delicious treat that is made by boiling the milk making sure it gets thick, then add other ingredients such as nuts, sugar and cardamom powder. You also have the option to add cream cheese or unsalted butter for additional flavor.
This Indian Cheese cake or Indian Milk Cake has a soft texture. This is perhaps the easiest Dessert in India recipes to make.
---
Toasted Coconut Ladoo
Toasted Coconut Ladoo is another delicious Indian desserts. The process only takes about 20 minutes, does not actually consume much of your time.
In preparing this, you will only be needing 4 main ingredient such as shredded coconut, coconut milk, sugar and milk. All you need to do is to toast the shredded coconut, next is to add coconut milk and the rest of the ingredients. Once dessert has cool down, shape it into small balls.
For additional flavoring, vanilla extract and lemon zest can be added.
---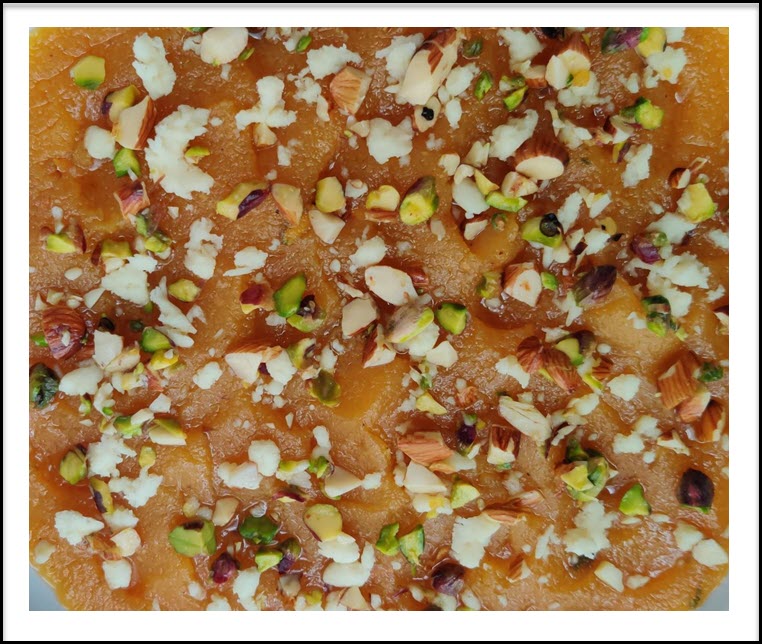 Sooji Halwa
Making this Indian desserts Sooji Halwa is pretty easy since you be only be needing a few ingredients such as sugar, Ghee (Clarified Butter) and Sooji (Semolina).
Sooji Halwa is a delicious and mouthwatering Indian pudding. You can topped it with vanilla ice cream or Heavy cream.
To make a perfect Sooji Halwa dessert, you need to get the ratio right. This means that the ingredients should have the same amount while the amount of water should be doubled.
---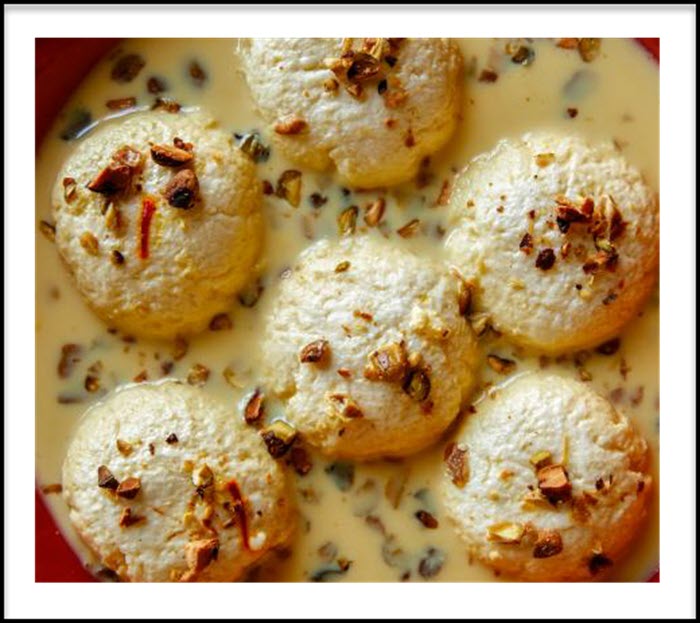 Rasmalai
Rasmalai is a delicious, mouth watering Indian Desserts that is juicy and deliciously creamy. The mixture of cardamom, saffron, sugar, creamed milk and nuts enhances its flavor.
Preparing Rasmalai Indian desserts is sort of a complicated process, however though the recipe and steps are very easy to follow. It basically involves a 3-step process: First make chena discs, then boil in sugar syrup, then placed in a thickened milk.
---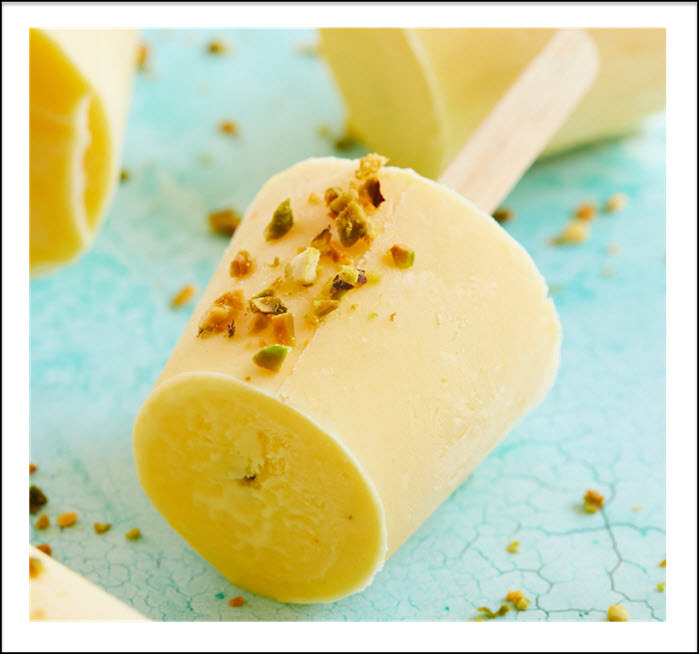 Kulfi
Kulfi is a popular Indian summer dessert. It is more than just ice cream because it has different texture (more thicker and creamier) and flavors when pistachios, cashews, almonds and cardamom are added.
It has a rich taste that comes from combinations of nuts, cardamom and evaporated milk.
After preparing Kulfi recipe, you will be needing popsicle molds or steel cups to allow ice cream to be frozen.
---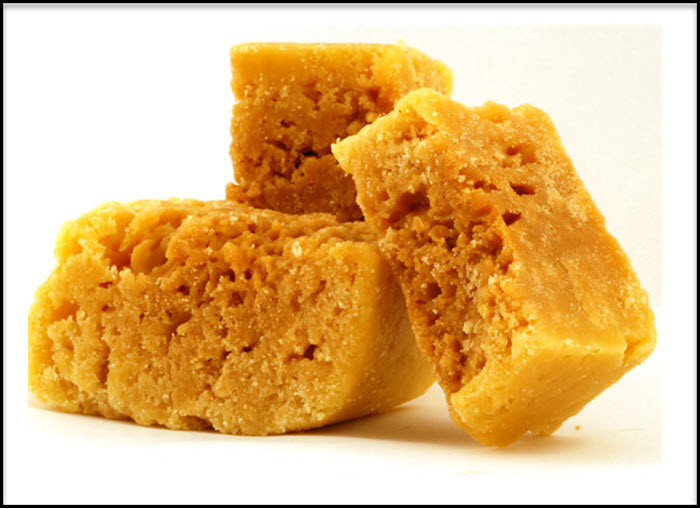 Mysore Pak
Mysore Pak are basically block of sugar that is seasoned with oil or Ghee (Clarified Butter). This Indian desserts is an origin from Mysore, India.
This Indian sweet treat is typically made during festivals in India such as Diwali festival however you can make Mysore Pak anytime since the preparation process only takes less than 30 minutes.
---
Shahi Tukra
Shahi Tukra is a classic Dessert in India. It is made from slices of deep fried bread dipped in creamy sugar syrup or Creamy rose water flavored syrup. Nuts or fruits are then topped on the bread.
If you want a low calorie version of Shahi Tukra, you can toast the bread instead of deep frying it.
If you have left over breads, you can use Shahi Tukra recipe for it.
---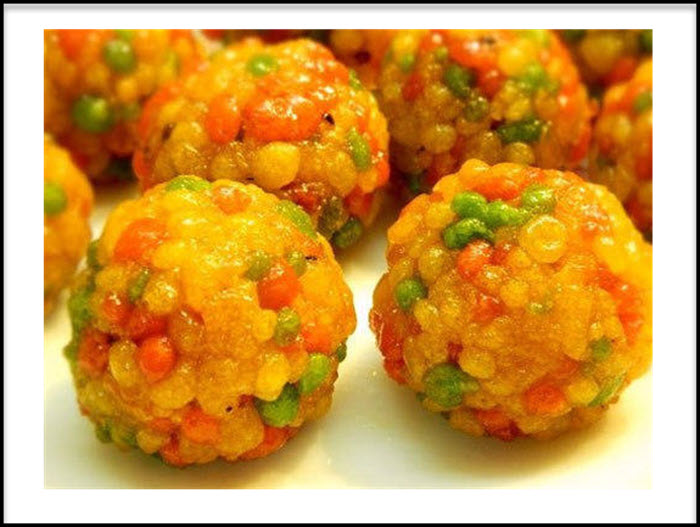 Boondi Ladoo
These are Indian sweets made by mixing fried and sugar coated batter that is usually made with gram flour. Boondi Ladoo is a well known street food in India then, till now. It has become one of India's to go desserts.
These Indian desserts are round-shaped balls made from gram flour that are cooked in sugar syrup, Sprinkle or garnish small balls in nuts for a nutty flavor.
Best paired with with cold desserts or warm milk.
---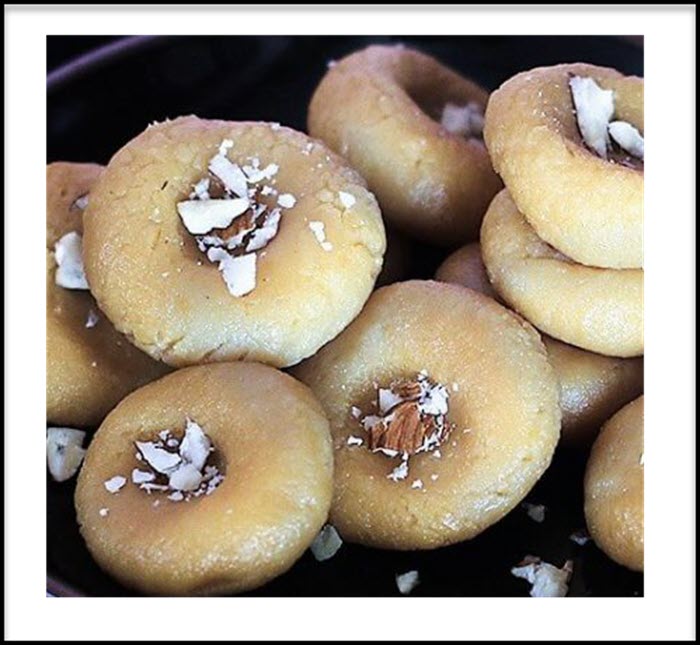 Doodh Peda
Doodh Peda is a popular Indian desserts, in fact you can find this in almost all mithai shops found in India. Ingredients for making this dessert are milk and sugar. Peda also uses Khoya or evaporated milk and dried milk solids.
Making Doodh peda is simple. You just need to boil the milk until the milk gets thicken. Then add sugar.
To add flavor to this classic dessert you can add cardamom powder and chopped pistachios.
---
Puran Poli
Puran Poli is basically a Plain flat bread with sweet stuffings inside.
Puran is the filling that is made from jaggery, lentils, cardamom, nut meg and saffron, while Poli on the other hand is the flat bread that is made from whole wheat flour.
Most Indian desserts mentioned, Puran Poli is also served during festive occasions andfestivals such as Holi, Diwali and Bail Pola.
---
Jalebi
Jalebi is another popular Indian Street food. Though at first, it was regarded as a royalty treat and served in special occasion such as weddings.
Its unique spiral shape aside from its crispy and delicious taste will definitely make you want to indulge some more of this Indian food.
Jalebi is made from gram flour, sugar syrup and all purpose flour. But for a signature flavor, yogurt and baking soda is used.
If you are familiar with the American Funnel cakes, Jalebi dessert is similar to that wherein both are crispy fried sugar coated Indian sweet dish.
---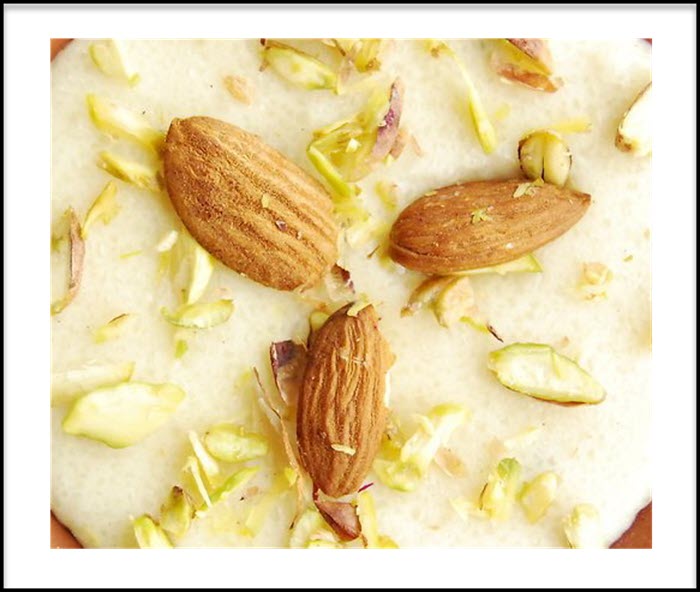 Phirni
Phirni is another Indian dessert that you should try. In making Phirni, all the required ingredients that are readily available and accessible such as milk, rice, sugar, nuts and saffron you can easily make this dessert at the comfort of home.
Although it may look similar with Rice Kheer, they are different in how they are made. While Rice Kheer is made from whole rice grains, Phirni on the other hand is made with using ground rice.
If you want to add more flavor, you can add pistachios or almonds.
---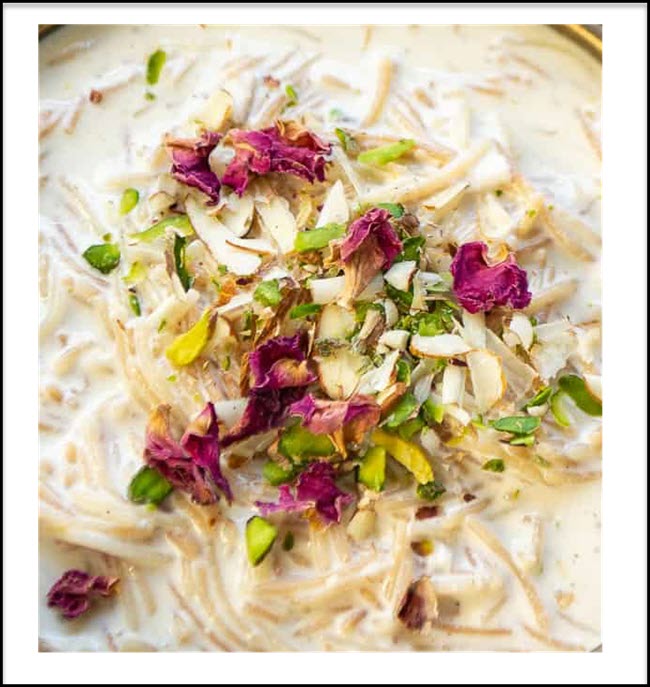 Seviyan
Another Indian Dessert Pudding that's definitely worth trying. Seviyan is made of Vermicelli that's creamy and delicious. It is flavored with cardamom, saffron or rose water.
Seviyan recipe is pretty easy to follow, all you need to do is to put all the required ingredients such as whole milk, sugar, roasted mixed buts and saffron in an instant pot while stirring. Then serve.
---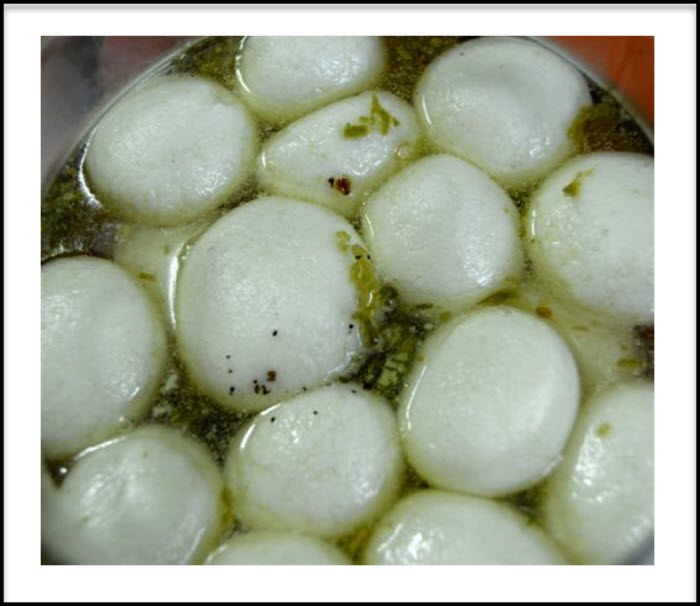 Rasgulla
Rasgulla is more or less similar to Rasmalai (mentioned above), wherein it is also a milk based dessert in India although the only difference is that Rasgulla are small balls of cheese that is dipped in sugar syrup.
Rasgulla are small, fluffy, white colored balls you might want to try. These are delicious sweet treat of balls that melts in your mouth.
---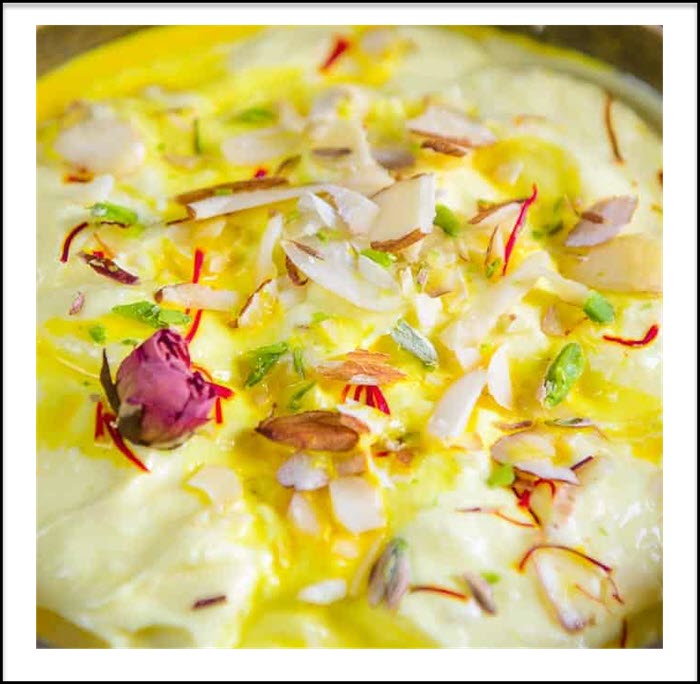 Shrikhand
Shrikhand classic dessert is usually served in most Indian restaurants. It is made with Hung curd, a yogurt drained of water.
For that sweet and creamy treat, you can incorporate saffron, milk, sugar and ground cardamom to Shrikhand dish.
---
FAQs
What is the most common Indian Dessert?
The most common and most popular Indian dessert is Gulab Jamun. It is a sweet and sticky dessert
What is the national sweet in India?
Jalebi is the national sweet in India and the most popular Indian Street food. In fact, you can find Jalebi everywhere of India.
Conclusion
There are a lot of Indian Dessert varieties but the ones mentioned here are the most common and most popular dessert. Most Indian dessert are served during special occasions and religious festivals.
If you have a sweet tooth and craving for an Indian treat, try the list that we have gathered for you and let us know which one is your favorite recipe.