When we think of Dunkin', the first thing that comes to our mind is their donuts. There once was a huge demand for donuts from Dunkin', or Dunkin' Donuts as it was once known. Even while it is still known for its donuts, customers have come to appreciate one of Dunkin's other fantastic products throughout the years, notably its drinks.
Since the U.S. population's demand on caffeine has grown in recent years, Dunkin drinks have taken up more space on the chain's menu. The Dunkin drinks menu has expanded so much that it now offers something for everyone, from classic coffee drinks to fancy lattes in a variety of flavors.
However, choosing an item from the endlessly customizable Dunkin' beverages menu can be quite challenging. Now worries, we've put up a list of the top Dunkin Donuts drinks so you can easily decide what kind of drink you want to get the next time you visit Dunkin'.
If you want to know more about the best Dunkin Donuts drinks, scroll down and continue reading.
Best Dunkin Donuts Drinks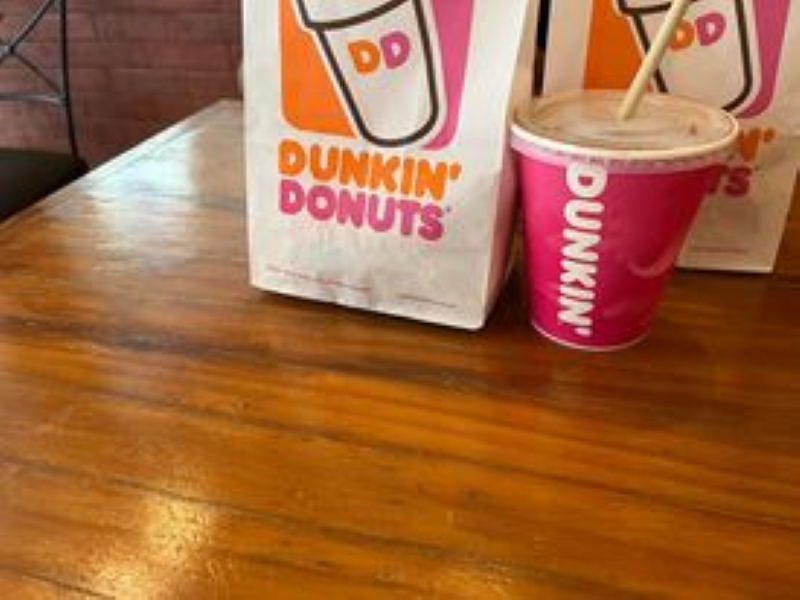 Dunkin' Or Dunkin Donuts
Besides being a fast service restaurant, Dunkin' Donuts is a multinational American coffee and donut enterprise. It was established in 1950 in Quincy, Massachusetts, by Bill Rosenberg (1916-2002). In 1990, Allied Lyons, the holding company of Baskin-Robbins, purchased the chain; this acquisition of the Mister Donut chain and the transition of that chain to Dunkin' Donuts enabled the brand's expansion in North America that year. In 2004, the Dunkin' and Baskin-Robbins eventually became subsidiaries of Dunkin' Brands, with headquarters in Canton, Massachusetts, until being acquired by Inspire Brands on December 15, 2020.
In January 2019, the chain started rebranding as a "beverage-led company" and changed its name to Dunkin'; while U.S. outlets initially adopted the new name, the rebranding will soon be implemented at all of its foreign locations.
Dunkin' is one of the biggest coffee shop and donut shop chains in the world, with about 12,900 outlets in 42 countries. Donuts, bagels, coffee, and "Munchkins" donut holes are some of its offerings.
Dunkin' Donuts today boasts one of the best coffee menus among all the chains, offering everything from traditional coffees to iced coffees. Below is a list of the top Dunkin Donuts drinks that you might want to try.
---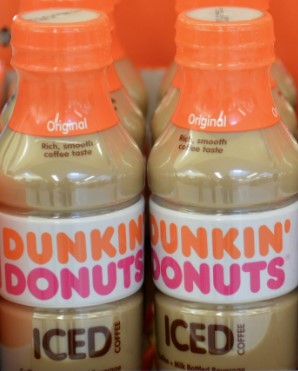 1. Dunkin' Bottled Iced Coffee
You can quickly pick up a Dunkin' bottled iced coffee if you're short on time and can't wait for your coffee to be made. You may get your daily dose of caffeine from this bottle of iced coffee at any time. There are several kinds of Dunkin bottled iced coffee, which include original flavored coffee, French vanilla, mocha, caramel, espresso, and cookies and cream.
This bottled iced coffee is pretty convenient, but it's not as excellent as the fresh iced coffee the brand sells. Additionally, all variations come pre-creamed and pre-sugared, making them unsuitable for customers who prefer to regulate the degree of lightness and sweetness in their coffee.
This iced coffee is definitely suitable for individuals who are always on the go.
---
2. Dunkin' Coco Blueberry Iced Coffee
Secret menus are offered by several of the top fast food restaurants in America, and Dunkin' is no exception.
You can discover this delectable vegan Dunkin' Coco Berry Iced Coffee on their hidden menu. It is delicious and entirely dairy-free.
If you want to get this distinctive coffee drink, just ask the staff for an iced coffee with almond milk, two shots of coconut, and two shots of blueberry to make the unusual beverage. It has a creamy, fruity flavor that makes it a very cooling non-dairy summer beverage.
There is also a related beverage to the Coco Berry Iced Coffee that swaps the coconut for cocoa. The beverage tastes like coffee with chocolate-covered blueberries and is made by blending a mocha latte (espresso, milk, and mocha swirl) with one shot of blueberry.
---
4. Dunkin Butter Pecan Swirl
One of the most beloved iced coffee flavors at Dunkin' Donuts is butter pecan swirl. The drink has a buttery smooth caramel taste with a nutty pecan flavor and is topped with a caramel pecan crunch, making it a fantastic treat to satisfy your sugar cravings.
Although the Dunkin' Butter Pecan Swirl tastes excellent, a medium-sized serving already has 36 grams of sugar, which is not good to those who have high blood sugar levels. However, if you require caffeine to be awake but dislike the flavor of coffee, Butter Pecan Swirl is the perfect beverage for you. It is the ideal caffeinated beverage for folks who can't take the taste of coffee because of its creamy buttery and smooth nuttiness, which fully mask the coffee flavor.
---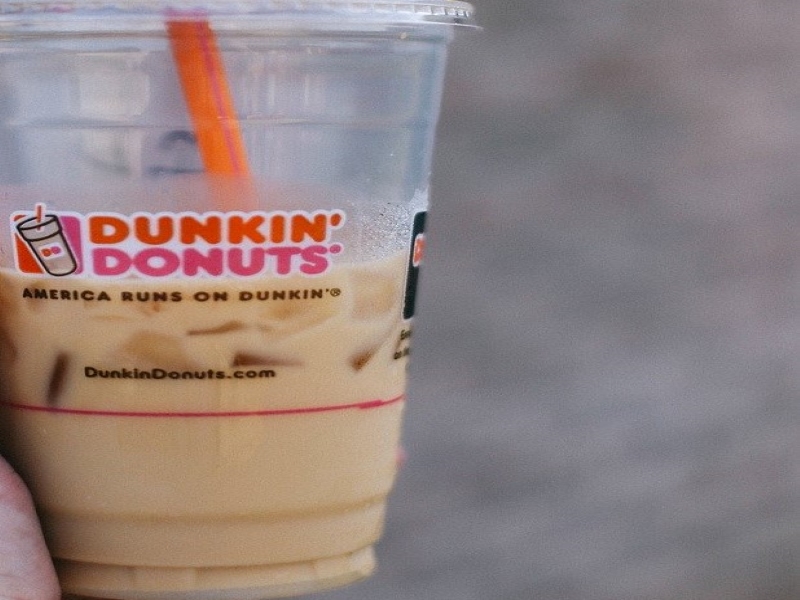 5. Hazelnut Iced Coffee
If you enjoy Nutella, you might want to give this a try. The hazelnut flavor shot from Dunkin' is not to be taken lightly. The flavor is really rich, creamy, and smooth. It tastes exactly like drinking coffee with Nutella in it.
---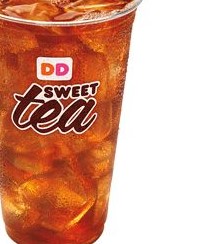 6. Dunkin' Donut Iced Tea
Their iced tea is another favorite drink. This one is a fantastic choice if you are not a fan of coffee. You can quench your thirst with Dunkin' Donuts Iced Tea. Additionally, you have the option to add your own sugar to the tea so you can be sure you're getting what you want.
---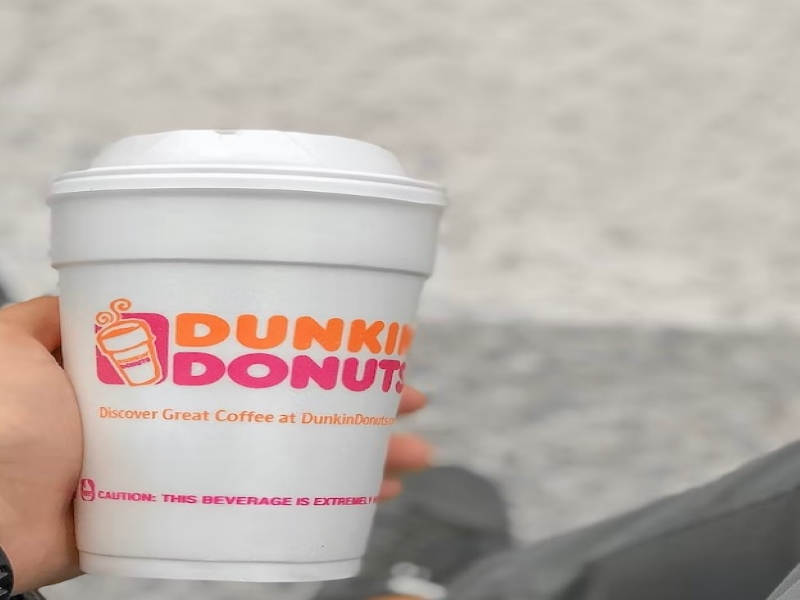 7. Dunkin Classic Original Blend
Although many different Dunkin beverages have been released throughout the years, the basic, no-frills flavor of the Dunkin Classic Original Blend still reigns supreme. This medium roast, which comes from Arabica beans, and may be consumed hot or cold, has a pleasant flavor.
You also have the option to add one of the chain's unsweetened flavor shots to the Dunkin Classic Original Blend if you want to spice it up. With this addition, you may indulge in some variation without compromising the quality of the traditional Dunkin' coffee you already recognize and enjoy.
---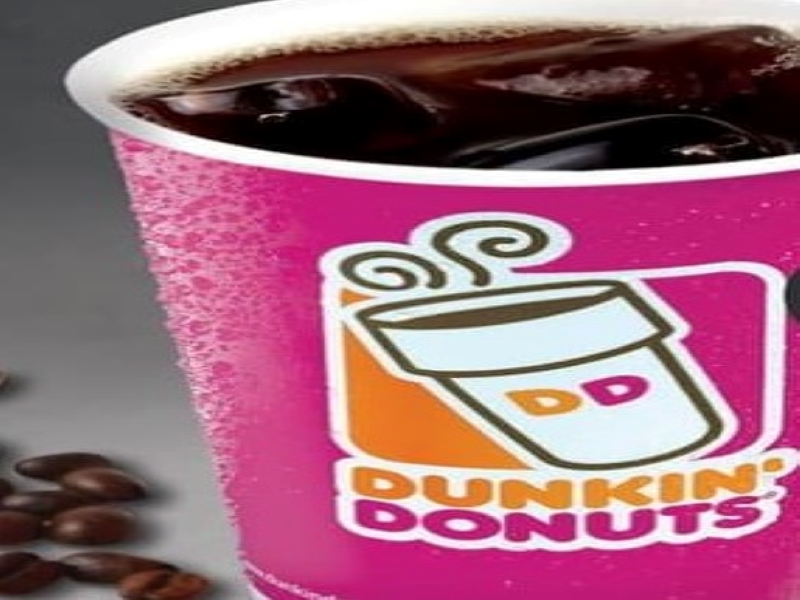 8. Dunkin' Cold Brew
This is the perfect beverage throughout the summer, a cup of Dunkin' cold brew.
It is the ideal low-calorie, high-caffeine substi tute for individuals seeking a healthy alternative to the traditional Starbucks Frappuccino.
It is obvious why this drink is so amazing because you may have great flavor and a lot of caffeine at the same time.
In order to slowly extract the flavor, 100% Arabica beans are steeped in cold water for 12 hours to create Dunkin Cold Brew, an incredibly smooth, full-bodied cold coffee with a richer, more decadent chocolate flavor.
---
9. Dunkin Hazelnut Mocha
The Dunkin Hazelnut Mocha is one of the best drinks on the shop's unreleased menu. Simply request a classic mocha latte with two shots of hazelnut to place your order. The beverage, which is available hot or iced, contains a combination of hazelnut, chocolate, and coffee. The hazelnut flavor enhances the beverage's nutty flavor characteristics while the chocolate softens the sharpness of the coffee.
It tastes like hot chocolate, but so much better since it is largely sweet, though the liquid still has a bitter aftertaste from the coffee. Whipped cream should be added to the beverage if you desire an iced version in order to further neutralize the bitterness of the hazelnut.
---
10. Dunkin Pumpkin Spice Latte
Since its debut in 2023, the Dunkin Pumpkin Spice Latte has undoubtedly ranked as one of the brand's top beverages. The Dunkin Pumpkin Spice Latte, which has been compared to a more sophisticated version of the chain's previous pumpkin-flavored beverages, is less sweet as compared to the Frozen Pumpkin Coffee and Pumpkin Swirl beverages that were first released an a few years ago.
The tasty beverage, which is available hot or iced, has notes of vanilla and spice that are counterbalanced by the distinctively strong Dunkin' espresso mix. When requested cooled, some consumers say the beverage tastes somewhat like pumpkin spice milk than coffee. This surely has a delicious flavor.
---
11. Dunkin' Hazelnut Swirl
The Dunkin' hazelnut swirl is a good alternative if you like the idea of the butter pecan swirl but aren't a lover of pecans.
This beverage has many similarities to Nutella, which almost everyone loves, thanks to the inclusion of hazelnut flavoring. So it should be evident why you should try this beverage.
---
12. Coconut Iced Coffee
This flavored drink is overlooked and definitely delicious. It is a mellow, summery flavor of coconut. Additionally, this flavor is sugar-free and far healthier for you than iced coffee with other sugary flavorings because it comes from a flavor shot. This is definitely a highly recommended drink for me.
---
13. Iced Chai Latte
The warm chai spices and thick, creamy milk in this delectable beverage give it an all-year-round taste of fall. When you just want something with a more subtle flavor on a warm day, the iced version is pleasant and refreshing.
The strong and fragrant chai tea spices are balanced off by the milk and liquid sweetener in the latte, giving you a flawlessly smooth and balanced beverage. Although, this chai latte doesn't include any coffee and has a little less caffeine, it nevertheless has all the flavor and richness you would expect from a coffee drink.
---
14. Dunkin' Americano
Dunkin American is available hot or iced. This Dunkin drink is plain but satisfying. A rich, robust beverage is produced by combining two shots of the store's 100% Rainforest Alliance Certified espresso with hot water.
Although this beverage was created during the Second World War, it is still popular today in all of America. American soldiers searching for a familiar coffee flavor abroad led to the creation of the Americano in general during World War II. Since drip coffee was becoming increasingly difficult to find in Europe at the time, cafes started blending espresso with water to make a beverage that was more appealing to Americans. Espresso becomes less bitter when combined with water, creating a smooth beverage that is not at all sweet.
---
15. Dunkin Caramel Swirl Macchiato
The Dunkin' caramel swirl macchiato is a complete treat in a world where salted caramel flavoring has taken over.
One of the Dunkin beverages that tastes more like a dessert than a cup of coffee is the Caramel Swirl Macchiato. Despite being tasty, it is not advised for individuals who are trying to reduce their sugar intake.
The caramel swirl used in this drink is extremely sweet, making it the ideal beverage for individuals who need a sugar rush. This is in contrast to the traditional salted caramel flavor, which provides a dash of saltiness to the sweetness of cooked sugar.
---
16. Dunkin' Caramel Swirl Latte
In order to make a coffee that is sweeter and milder than a regular coffee, this beverage uses the same caramel flavor as the Dunkin' caramel swirl macchiato.
If you adore the concept of these tastes but don't want macchiatos, go for the Dunkin' Caramel Swirl Latte.
---
17. Dunkin' Espresso
Dunkin Espresso, which is made from dark-roasted Arabica beans, is recognized for its robust yet irresistible flavor. Some supporters say that a plain shot of Dunkin' Espresso is comparable to an Italian airport espresso. However, Dunkin Espresso is bitter on its own like any straight espresso shots, so you might reconsider if you're really aiming for a direct shot.
As per QSR Magazine, Dunkin' changed how they conducted espresso-based coffee drinks in 2018 to create a superb espresso that could be prepared fast and marketed at a reasonable price without sacrificing flavor. The chain reportedly swapped out its push-button espresso machine for a more updated, conventional type, as noted by QSR Magazine. The freshly enhanced Dunkin Espresso has a smooth texture and pleasant chocolatey notes, which make it the excellent starting point for all of the brand's other espresso-based beverages.
Frequently Asked Questions
What is the best espresso drink at Dunkin Donuts?
It actually depends on your preference, but the Dunkin classic coffee is still the best for me. Because of the cafe's high turnover, the coffee beans at Dunkin' Donuts are of great quality, are reasonably priced, and are always fresh. They are made from 100% Arabica beans that are supplied from Central and South America.
How do you redeem Dunkin Donuts birthday drink?
When you sign up for Dunkin' Perks, the company will give you a birthday incentive for a free Dunkin' drink. Any beverage in any size may be ordered. No purchase is necessary, and the Dunkin' birthday drink promotion is good for 5 days following your birthday.
What is the sweetest drink at Dunkin Donuts?
Dunkin' Swirls are flavored syrups with added sugar. These swirls are definitely sweet. The various drinks in this category include mocha swirl, butter pecan swirl, hazelnut swirl, caramel swirl, etc.