P.F. Chang's, a Chinese American restaurant that was founded by Paul Fleming and Philip Chiang in 1993, has been successful and has opened hundreds of restaurants across the world. Let us know some interesting facts about P.F Chang's China Bistro.
P.F. Chang's Facts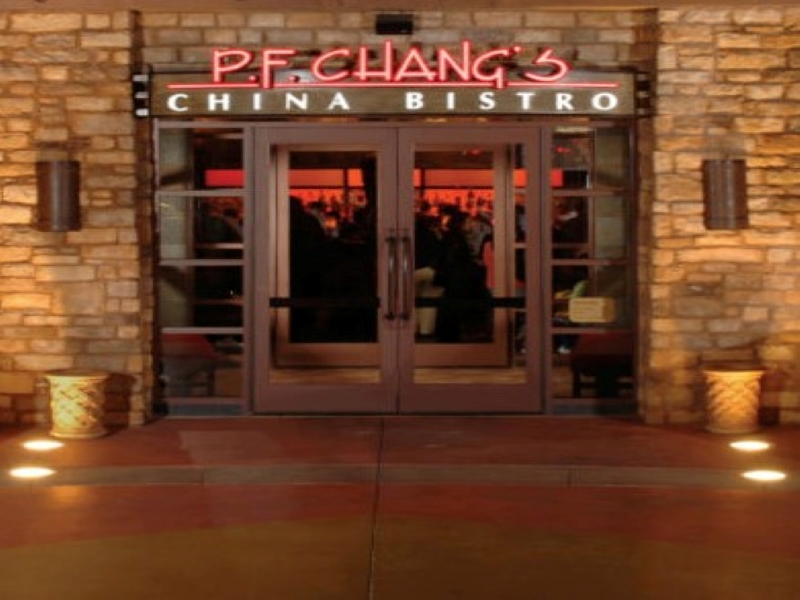 P.F. Chang's Has A Rich Culinary History.
Despite the fact that the first P.F. Chang's made its debut in 1993, the restaurant began in the early 1960s. Cecilia Chiang was prospering in the phenomenal success of The Mandarin, her Chinese restaurant. In 1974, she opened a second branch in Beverly Hills, where she served celebrities, such as John Lennon and Yoko Ono. Cecilia was summoned to China for a long visit later that year. Philip, Cecilia's son, had recently graduated from art school and realized how difficult it was to get a job as an artist, so he stepped in to manage the restaurant.
---
It All Started With A Starving Artist.
Cecilia was summoned to China for a long visit later that year. Philip, Cecilia's son, had recently graduated from art school and realized how difficult it was to get a job as an artist, so he stepped in to manage the restaurant.
---
They Began With A Limited Selection Of Menu.
Philip Chiang offered simple Chinese meals at the Mandarette. P.F Chang's Asian cuisine-themed menu is inspired on this style of cooking, which emphasizes the use of simple, clean ingredients. Despite the modifications, Chiang claims the food remains truly Chinese. When possible, all produce is sourced locally. Dim sum, wontons, and egg rolls are even folded by hand. Since the establishment of the restaurant, chefs have been slicing and hand-chopping all vegetables and meat, scratch-cooking every sauce, and wok-cooking every dish, daily in every restaurant.
---
There Are Over 300 Restaurants Across The World.
P.F. Chang's opened 218 sites in the United States and more than 100 in overseas regions under license agreements. South America, such as Argentina, Aruba, Brazil, Puerto Rico, Mexico, Chile, Colombia, Costa Rica, Dominican Republic, Panama, and Middle East such as, Egypt, Jordan, Kuwait, Lebanon, Oman, Pakistan, Qatar, Saudi Arabia, Bahrain, Turkey, and United Arab Emirates are among the countries. Furthermore, they also have restaurants in Philippines, South Korea, Canada, and United Kingdom.
---
Their Recipe Was Created By Cecilia Chiang, An Award-Winning Chef.
In the 1960s, Philip's mother, legendary restaurateur Cecilia Chiang, served upscale Chinese cuisine at her restaurant, and the rich, original recipes inspired her son. After taking over the restaurant, Philip opened Mandarette, a restaurant that combined casual and fine dining elements and served street-inspired Chinese meals that would subsequently make their way onto the P.F. Chang's menu. Cecilia Chiang is currently regarded as the Julia Child of Chinese cooking. Mongolian beef, which was initially made with lamb, and Chicken lettuce wraps, which were originally served with shredded squab, are two classic favorite recipes created by Cecilia Chiang.
---
The Founder Of Ruth's Chris Steak House Developed The Idea.
Paul Fleming founded Ruth's Chris Steak House in 1980s. He is a Louisiana businessman, The steak house is situated in New Orleans. He visited Mandarette in Los Angeles on his trips, and eventually convinced Philip Chiang to partner with him on a Chinese restaurant concept. In 1993, P.F Chang's first location is in a mall in Scottsdale, Arizona. With a small modification in spelling, the name is a mix of Fleming's initials (P.F.) and Philip's last name. They are the two co-founders of the restaurant.
---
P.F Chang's Traditional Asian Recipe Is With A Modern Twist.
Diners were treated to a fresh dining experience because of Philip's innovative meals and Fleming's focus on American-style service. Friendly service, amazing decorations. The hand-painted murals in each restaurant portray twelfth-century China, and regional Asian-inspired recipes were complemented by one of the industry's first advanced wine lists and a comprehensive Asian-influenced dessert menu.
---
Two Other Restaurant Chains Were Introduced As Well.
Following the original achievement of P.F. Chang's, two more Asian-inspired restaurants opened. Taneko Japanese Tavern, a premium Japanese pub serving sushi, noodles, and robatayaki dishes, that began in 2006, while Pei Wei Asian Diner, a fast-casual restaurant focusing in takeaway, started in 2000.
---
P.F. Chang's Popularized Chicken Lettuce Wraps.
The restaurant offers American Chinese food. Chang's Lettuce Wraps are among the menu's highlights. Their Chicken Lettuce Wraps are the most popular menu item. Many restaurants have sought to duplicate the signature Chiang family recipe, which is kept a secret. This low-carb dish replaces tortillas with lettuce, producing a delightful low-carb wrap option. The ingredients on the menu are purposefully nonspecific. For individuals who don't eat meat, vegetarian lettuce wraps are another option to eat.
---
The Restaurant Chain Specializes in American Chinese Cuisine.
Chang's Lettuce Wraps, Chang's Spicy Chicken, Peking Duck, and several types of sushi are among the menu's highlights. Outside of the usual beverage menu, wine, specialty cocktails, Asian beers, sake, cappuccino, and espresso are available.
---
The Chefs Of P.F Chang's are Wok Specialists.
Wok cooking has a long history in China, dating back over 2,000 years. Chefs unleash all of the flavors of the ingredients while also cooking them rapidly enough to keep their nutrients.
---
P.F Chang's Restaurant Was The First National Restaurant To Use Sriracha, a Type Of Hot Sauce.
P.F. Chang's was the first in using the hot red Rooster sauce, according as per The New York Times. Since 2000, the company has utilized Sriracha to add a spice to its Singapore Street Noodles. They currently utilize approximately 100,000 bottles per year.
Many Of The Menu Items Can Be Found In The Frozen Food Section.
The restaurant also offers frozen dishes, letting you experience your Asian-food fix in just a few minutes in the oven or microwave.
---
Their Menu Is Frequently Updated.
The dishes change regularly. You can always get the local favorite menu items, such as Singapore Street Noodles, Lettuce Wraps, and Kung Pao Chicken. Chefs can also present healthy dishes on the Local Favorites menu, as well as gluten-free options and special menus for any occasions.
---
They Have a Loyalty Rewards Program.
If you're always seeking for their dishes, you can sign up for the chain's rewards program to get the most out of your money. Becoming a P.F. Chang's is completely free. You will earn 10 points with every $1 spent, and receive a $15 reward with every 2,000 points earned. You also get a complimentary dessert or appetizer during your birthday month.
---
Chang's First location In China Is In Shanghai.
P.F Chang's stated in December 2017 that they would launch a site in Shanghai in the first half of 2018.
---
P.F Chang's Have Been Accused Of Harassment.
Two women filed a lawsuit against P.F. Chang's in 2012. The female workers claimed that they had been sexually harassed at work by male kitchen staff at the restaurants. The male employees were accused of joking about sex, and the female worker's bodies. In 2014, P.F. Chang's paid almost $1 million to these women, only to be hit with more harassment accusations a few months later. Despite the company's avoidance on commenting about the issue, P.F. Chang's assured that their working place is free of any discrimination and harassment.
---
Frequently Asked Questions
How Can I become A Member Of The Rewards Program?
You can become a member by filling out the enrollment form through their official website. Being a member is subject to their Terms and Conditions.
Who Is Eligible To Participate In The Rewards Program?
Anyone who is a guest of above 18 years old and a legal resident in the United States are eligible to participate in the rewards program. Restaurant and corporate staffs of P.F. Chang's China Bistro, Inc. and its franchises are not eligible to join the program.
What Can I Do With a $15 Reward?
Your $15 Reward can be used on any menu items except alcoholic beverages, and it's good for dine-in, takeout, and delivery orders placed through their website.
Will My Previous Points Toward A $15 Reward Be Counted?
Definitely. Any points you have on your account as well as points earned after February 17, 2021 will be counted toward a $15 Reward.
I've Already Received a Free Entrée reward. Can I Still Use It?
Certainly. Prior to February 17, 2021, any free entrée rewards earned will be acknowledged, and valid for sixty (60) days from the date of earning. After February 17, 2021, any points gained will count toward a $15 Reward.
Thank you for reading this post.