To learn about the different types of Cambodian sauces, scroll down and continue reading this post.
Sauces play a vital role in the culinary field. They generally add a contrasting taste to any dish, add flavor, texture, sharpness and tanginess to the main courses.
Fish sauces, soy sauce, and shrimp paste are the most common sauces that are generally served with different Cambodian dishes. But today, we will talk about the most popular sauces in Cambodia that will intensify the flavor of an ordinary noodle soup, rice boodles, pork broth, pumpkin custard, beef ceviche, steamed rice, pickled vegetables, and other Cambodian dishes.
Before we explore the most popular sauces in Cambodia, let us first get to know the common spices and ingredients used in traditional Cambodian recipes and sauces.
Cambodian Sauces
These popular Cambodian sauces will not only enhance the taste of any dish, but also guarantee a rich umami flavor that will surely give you an ultimate satisfaction of the food you eat.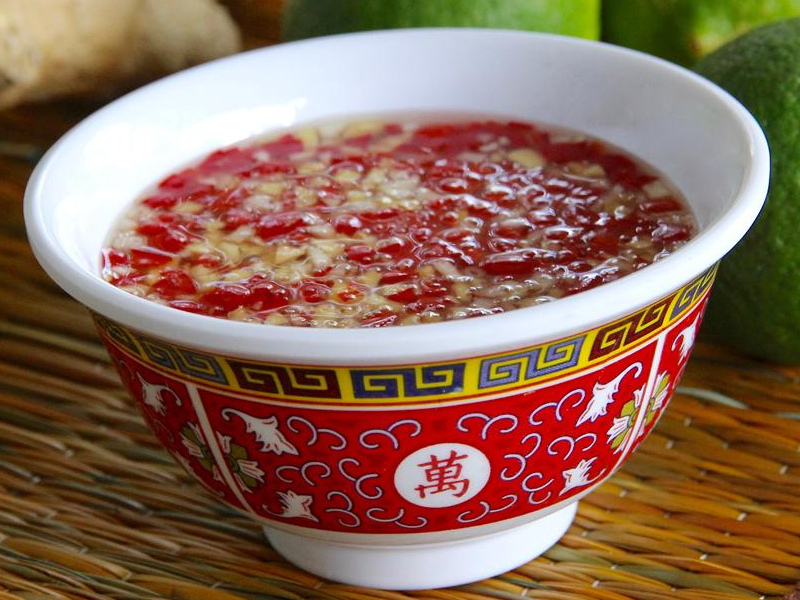 TIRK KHNGAY (CAMBODIAN GINGER SAUCE)
This dipping sauce is a perfect pair for grilled, fried or steamed fish. It is made from hot chile peppers, garlic, fresh ginger root, lime juice, fish sauce , white sugar, and hot water.
This spicy sauce is easy to make, and only requires a short period of time of preparation.
All you need to do is mix all the ingredients in a bowl and you're done.
Here's a simple recipe for making the Cambodian Ginger Sauce:
3 hot chile peppers (chopped)
2 cloves garlic (minced)
1/3 cup fresh ginger root (minced)
1/4 cup lime juice
1/4 cup fish sauce
1/4 cup white sugar
1/4 cup hot water
Mix all the ingredients in a bowl to make 8 servings of this appetizing Cambodian Ginger sauce. Definitely perfect for your fried fish and other fish recipes.
---
CAMBODIAN SWEET FISH SAUCE
Known as the most popular Khmer dipping sauce not only in the Khmer Empire but throughout Cambodia and China, this popular sauce does not use garlic. Instead, this sweet fish sauce particularly considers fish sauce, lemon or lime juice as the important ingredients.
Perfect to pair with many dishes like Fish amok, dried fish, grilled fish, noodle dish, Cambodian sausage, raw vegetables, and even green mango.
To make sweet fish sauce, you'll need the following ingredients:
1/3 cup peanut (roasted and/or crushed)
3 hot chili pepper (chopped)
1/3 cup fresh lime juice
1/4 cup sugar
1/4 hot water.
Direction:
Mix hot water with sugar in a small bowl of water. Stir until dissolved.
Add fish sauce, hot chili pepper, and lime or lemon juice. Then bring it into the mixture. Set aside.
Garnish with roasted or crushed peanuts and serve.
---
CAMBODIAN FRIED SPRING ROLL DIPPING SAUCE
As the name suggests, this dipping sauce is for fried spring rolls with shrimp and pork known as teuk trei pa'em in Khmer. It is made with fish sauce, palm sugar, vinegar, shallots, carrot, and garlic.
It has a tangy, sweet flavor that should complement the taste of the classic Cambodian deep-fried spring rolls usually filled with garlic, daikon, carrot, shrimp, and pork. It is also perfect for your favorite egg rolls.
This easy to make Cambodian dipping sauce is also available in most supermarkets, but if you prefer to prepare it at home, you can do so.
Here is the recipe:
1 finely chopped shallot
1 garlic clove (chopped)
1/2 carrot (grated)
50 ml palm vinegar/coconut vinegar/distilled vinegar
50 ml fish sauce
2 tsp palm sugar
50 ml water
Direction:
– Add water and palm sugar in a small pot and bring to a boil.
– Add palm vinegar, white wine vinegar or coconut vinegar, fish sauce, and remove from the heat.
– Add the chopped garlic clove, grated carrot, and shallot. Mix well. Adjust the taste as you prefer and let cool.
---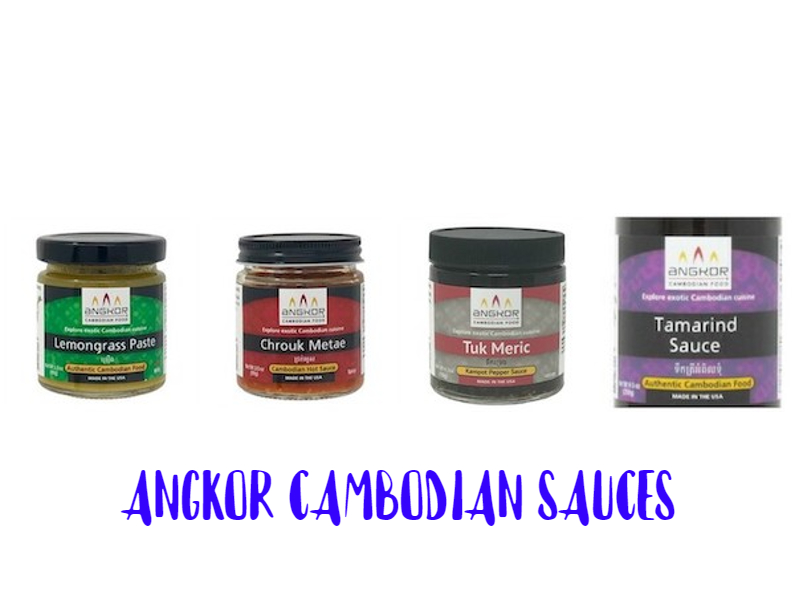 ANGKOR CAMBODIAN SAUCES
The Angkor product is founded by a Cambodian named Chaanny Laux, who came to the United States as a refugee way back 1979. After spending 30 years in the field of aerospace and biotech industries, she gave up this profession and decided to follow her mother's footsteps. to spread love and share Cambodian Food.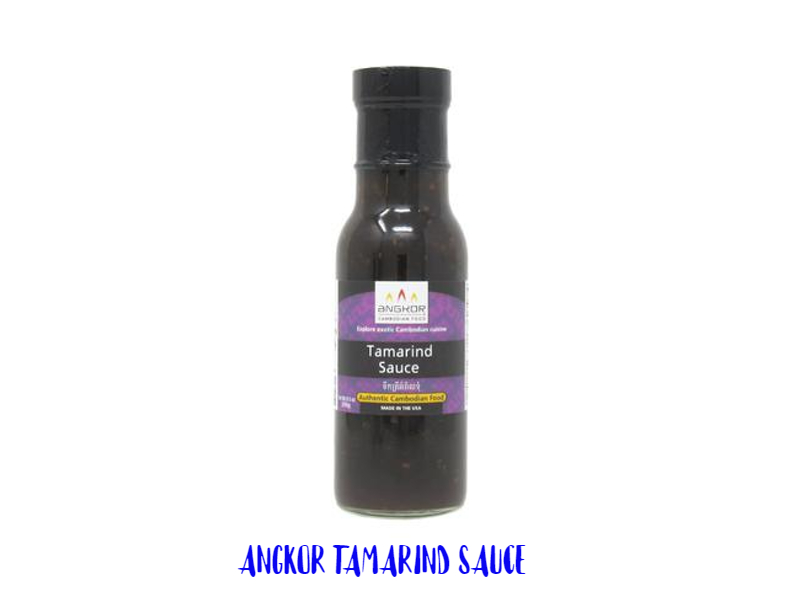 1. TAMARIND SAUCE
Angkor tamarind sauce, also known as Tuk Trey Ompearl Tum, is a traditional dipping sauce for wraps and spring rolls in Cambodia. It also goes well with grilled meat and a bowl of lettuce. It has a distinct aroma and is highly flavored.
This Cambodian dipping sauce has no artificial color or preservatives and is gluten free.
This tamarind sauce is available in most Asian groceries, but you can also prepare this at home.
To make a tamarind sauce, you will need water, sugar cane, fish extract, sea salt, organic extra virgin olive oil, modified tapioca starch, dried shallot, dried garlic, dried chili, and organic tamarind.
---
2. TUK MERIC
This tangy and peppery sauce is widely used in Cambodia along with different dishes such as deep fried foods, lok lak, and hard-boiled eggs. What makes its flavor so distinct is the presence of peppercorns native to the coastal Kampot region of Cambodia. It balances the saltiness of the sea salt and the acidity of the fresh lime juice.
The ingredients used in making this sauce are guaranteed natural with no preservatives and artificial color.
---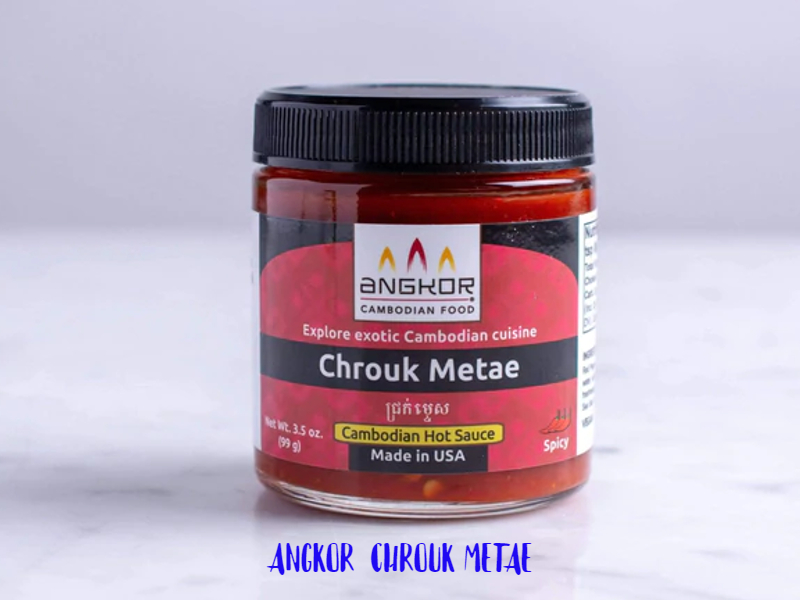 3. CHROUK METAE
This authentic Cambodian chili paste has a robust flavor, delightful texture, natural deep red hue, and has no aftertaste. It is similar to sambal, but Chrouk Metae focuses more on chili flavor than other ingredients.
But unlike other chili pastes, it has a good balance of flavor and spiciness. Aside from that, this sauce does not contain oil.
Also known as fermented chili in Cambodia, Angkor Chroul Metae recipe is far different from other chili paste as it is prepared without using a fish sauce, but still has rich umami flavor that is perfect with grilled, pan-fried meats, rice noodles and other noodle dishes.
This vegan chili paste is also made with high quality and clean ingredients. This spicy Cambodian condiment is gluten free and with no added preservatives.
If you want to try making one at home, you need red pepper, shio Koji, vinegar, chile peppers, sea salt, sugar cane, dried garlic, and water.
---
4. LEMON GRASS PASTE
Angkor lemongrass paste, also known as Kroeung, is an authentic Cambodian cooking ingredient with a unique texture and contrasting flavors. And just like other Angkor pastes, it is made from clean and fresh ingredients, is gluten free, and has no artificial preservatives.
This easy to use condiment and essential ingredient is perfect to flavor your favorite Cambodian food.
---
Spices and Herbs in Cambodia
Cambodian cuisine and sauces wouldn't be that extraordinary without these leading ingredients: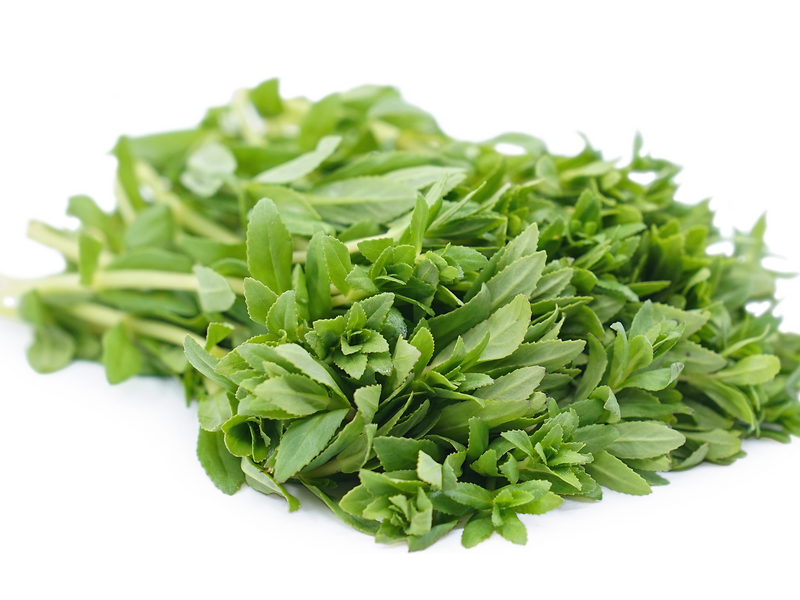 Ma-om (Rice Paddy Herb)
Rice paddy herb, also known as Limnophila aromatica, is a tropical flowering plant used in traditional Cambodian soup dishes.
---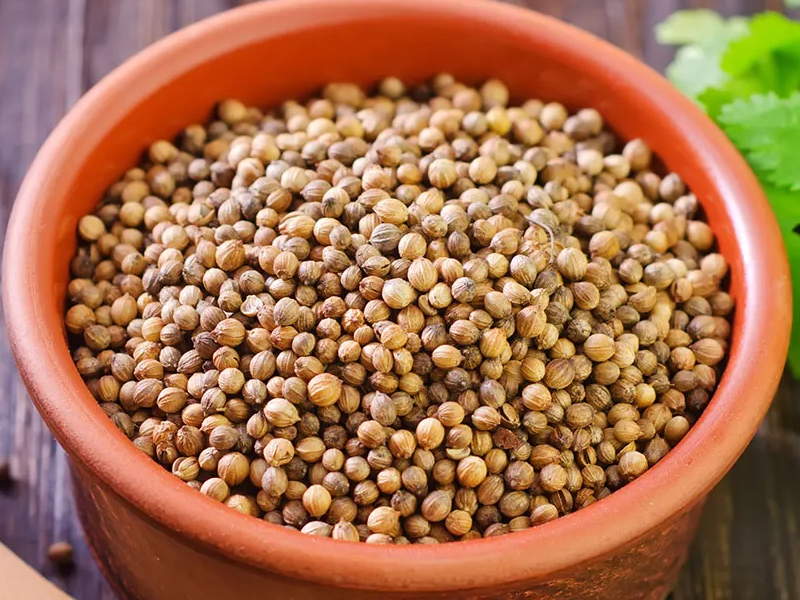 Cilantro
Also refer to as Coriander, are dried seeds from coriandrum sativum plant. These seeds are traditionally used as a flavoring agent in cooking.
---
Kaffir Lime Leaves
Kaffir lime leaves are an aromatic Asian leaf with a spiced-citrus flavor, usually used in Cambodian recipes such as fish curry, chicken curry, and the likes.
---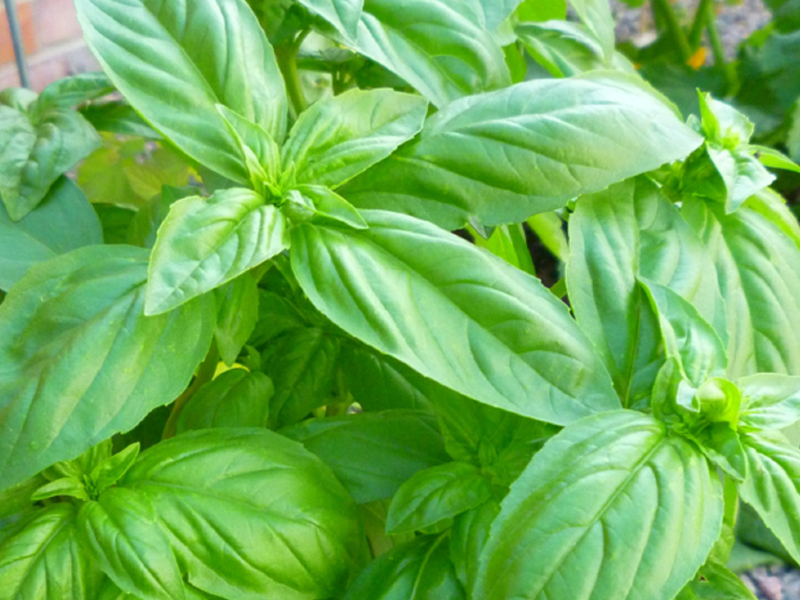 Sweet Basil
Sweet basil is the most known and widely used herb in cooking. It is an aromatic plant with a spicy flavor. It adds a unique flavor to pizza, salads, and other Cambodian dishes.
---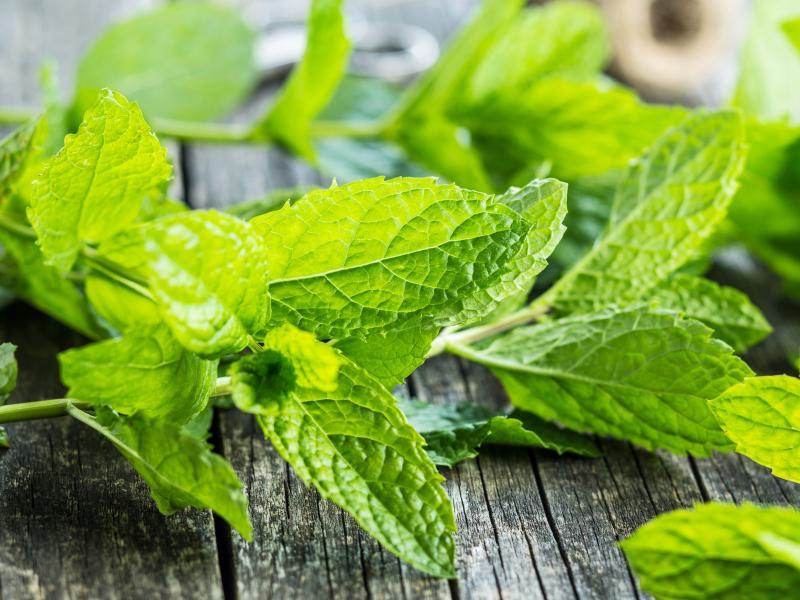 Mint
Mint is among the widely used herbs in Cambodian cooking. The mint extract is used to give a refreshing flavor to baked goods, or hot chocolate. While the dried mint leaves are added to stew or sauces.
---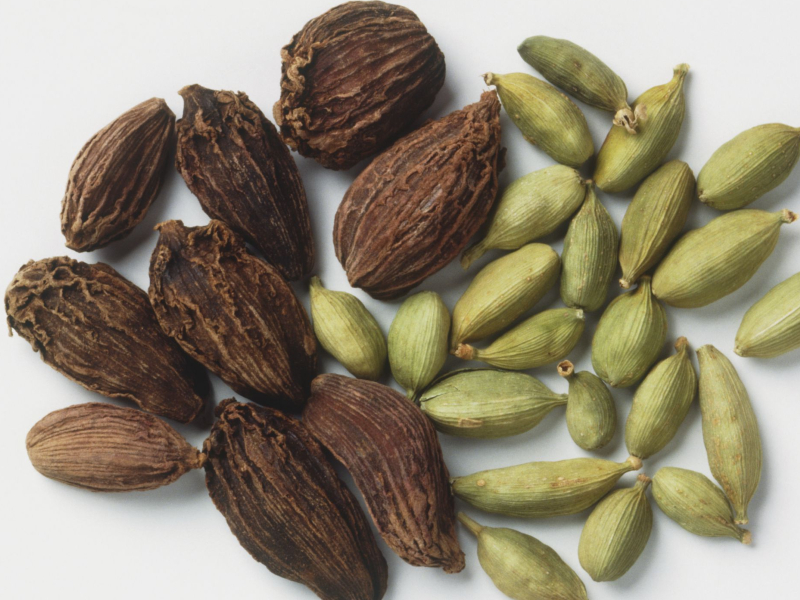 Cardamom
This spice is made from seeds from different plants in the genera Elettaria and Amomum in the family Zingiberaceae. This ingredient is usually used in curry dishes and baked goods.
---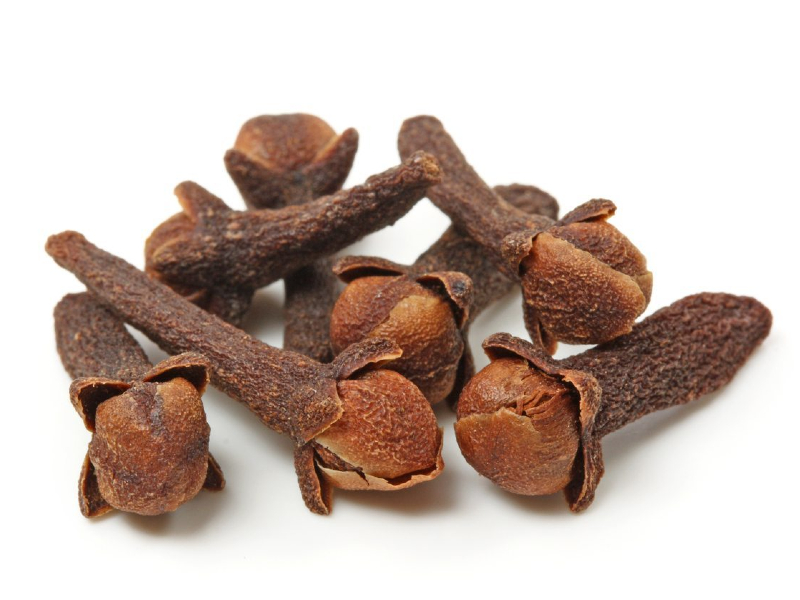 Cloves
Cloves are aromatic dried flower buds of the clove tree. It can be used as whole or ground to flavor sauces, meat, and rice dishes.
---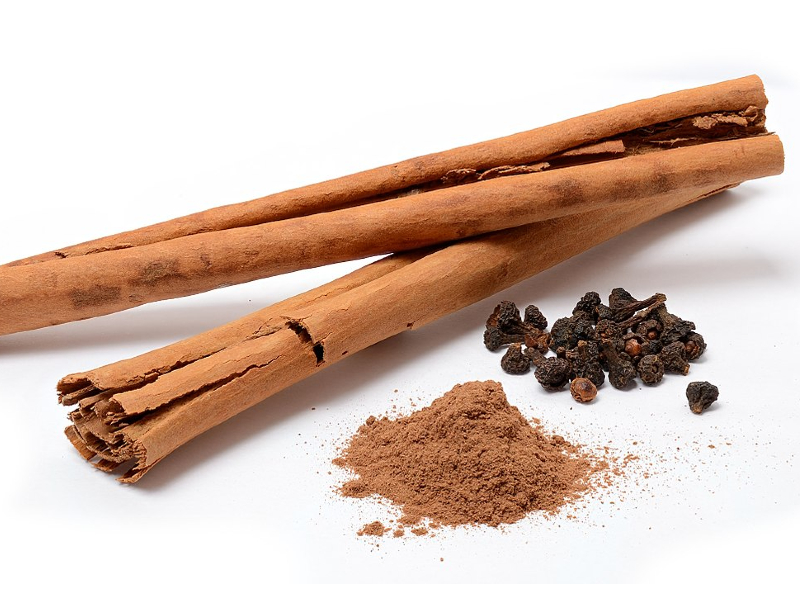 Cinnamon
Cinnamon is a spice made from the inner bark of several trees. This aromatic condiment is used as additive in different cuisines and baked goods like Cambodian chicken curry, cinnamon rolls and cookies, sweet treats, cobblers, and crumbles.
---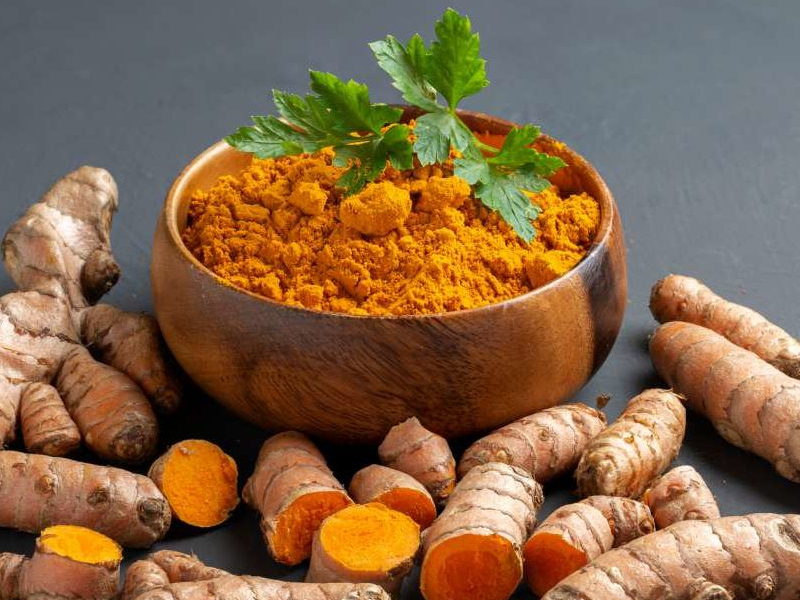 Turmeric
Turmeric is a traditional spice from India. It can be in a form of paste, extract, or powder. Turmeric is used in some iconic dishes in Cambodia, like Nom Banh Chok or Khmer noodles, Fish Amok, and Kroeung.
---
Star Anise
This spice is made from the fruit of a medium-sized evergreen tree Illicium verum. Star anise is a culinary spice commonly used for flavoring. It has a mild and aromatic licorice flavor.
---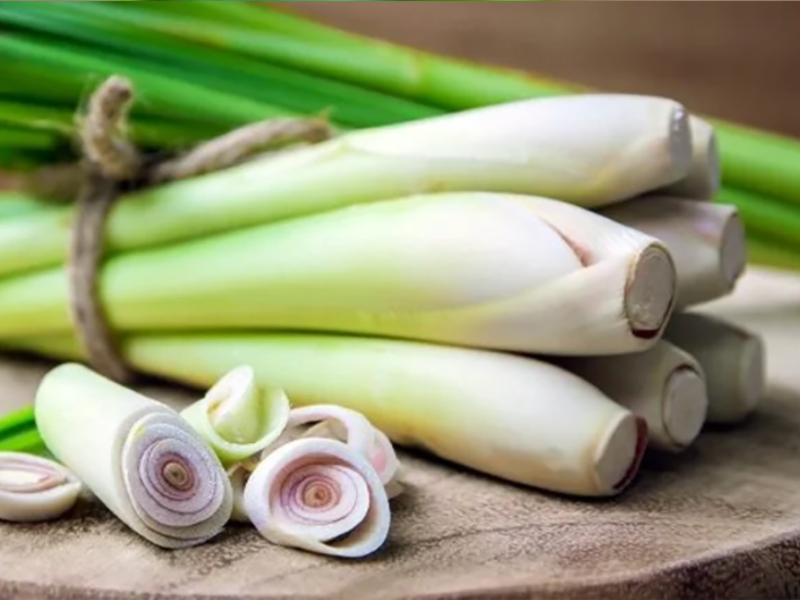 Lemongrass
Lemongrass is a common ingredient in Thai cuisine but is now widely used in both culinary and therapeutic fields. In cooking, lemongrass is used as marinades, flavor sauces, or to brighten curry pastes.
---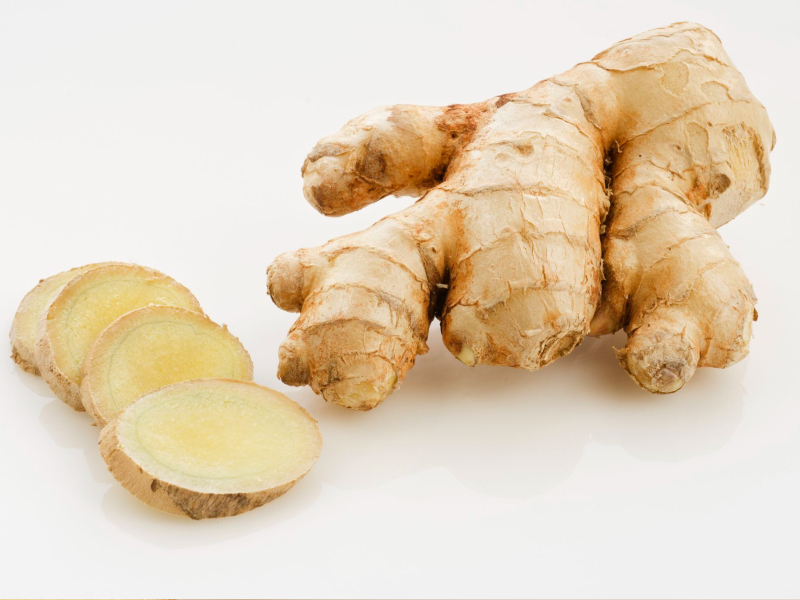 Ginger
This flowering plant is both used as a spice and medicine. It grows around one meter tall and bears narrow leaf blades. Ginger is also widely used Southeast Asia and in most Cambodian cooking recipes, either in marinades, soups, or pork stew.
---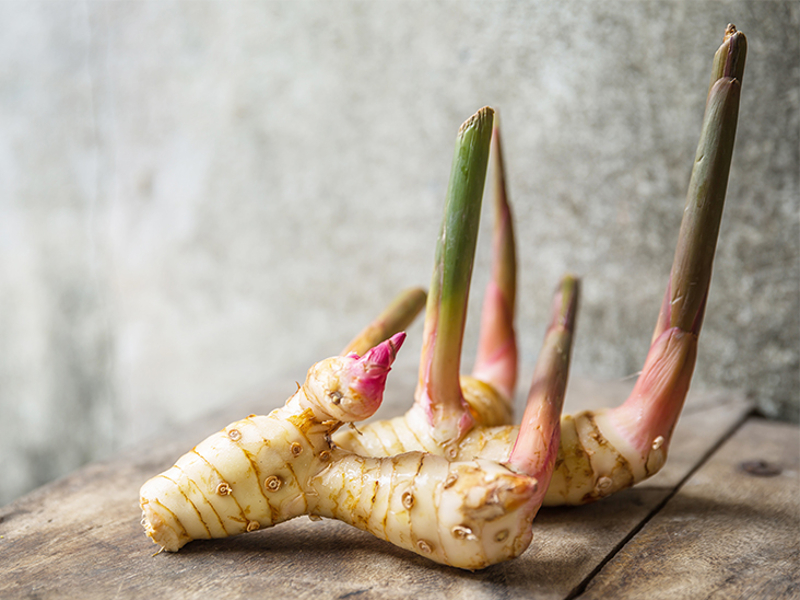 Galangal
Galangal is also a flowering plant like ginger, but with a different taste. It has a piney and shart flavor and is usually used for salad dressing mixed with lime juice and chili sauce.
This spice is also a relevant ingredient for the well-known Kroeung and amok pastes. Galangal can be stir fried or used in soup dishes.
---
Garlic
Garlic is a bulbous flowering plant species and is related to leeks, onion, and chives. It is a good source of allicin and is commonly used to treat blood and heart conditions.
Aside from its health benefits, garlic is among the commonly used spices in Cambodian cuisine and hot sauces. This spice is available in most local markets.
---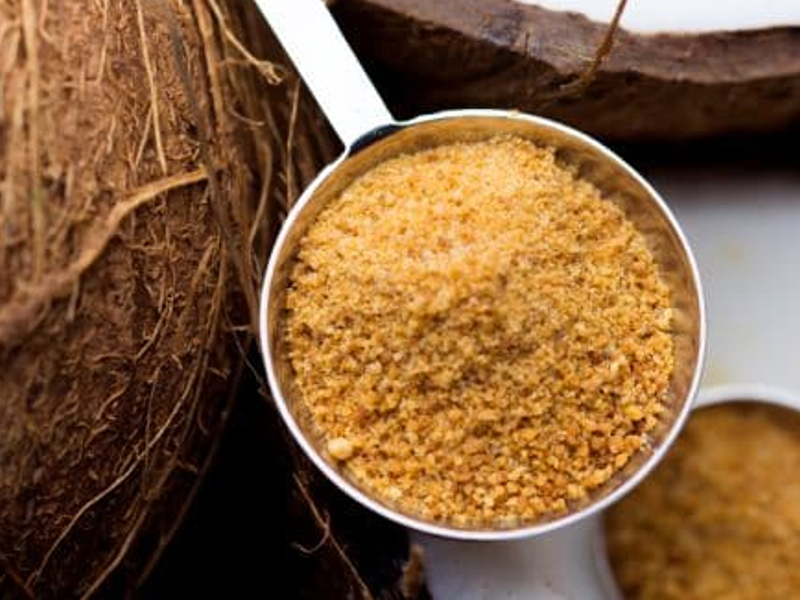 Palm Sugar
Palm sugar is a type of sweetener obtained from different varieties of palm trees.
---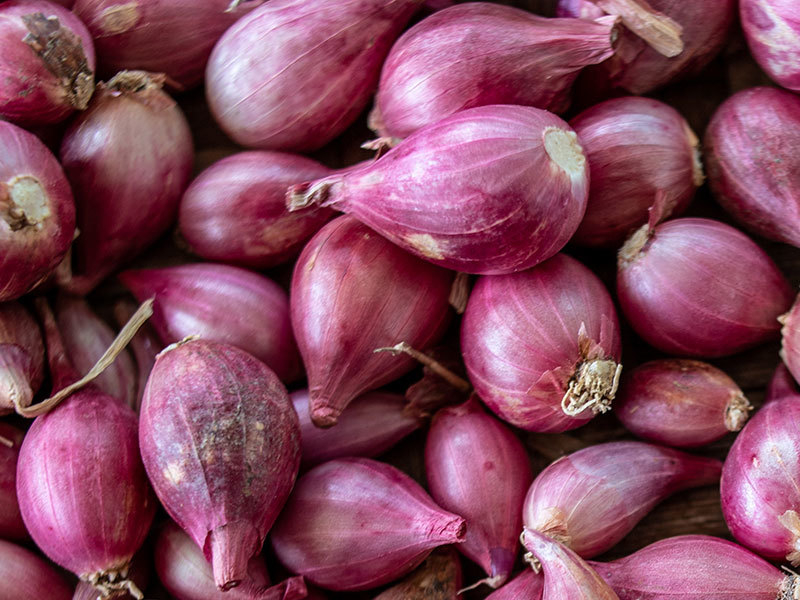 Shallots
Shallot was known as a botanical variety of the onion, but was later on classified as an individual species, Allium ascalonicum. It is related to chives, garlic, and onions.
Shallots are used for seasoning dishes, and can be diced, minced, or sliced.
It is also among the ingredients used in Cambodian dishes like fish curry, stir fried beef, curried beef stew, and among others.
---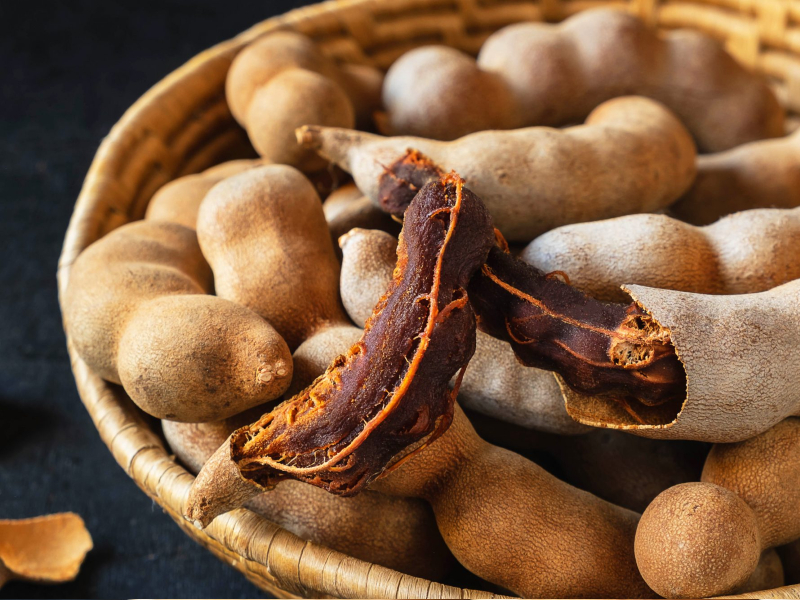 Tamarind
Tamarind is an edible fruit with a sweet and sour pulp commonly used not only in foods and beverages, but also in traditional medicine.
The flavor of this fruit usually depends on how ripe it is. It gets sweeter when ripening. It is often used as a spice in Cambodian cuisine like Tamarind clams, stir fried recipes, sour soup, as well as its famous tamarind sauce recipe and other sour sauce.
Coconut milk, fried garlic, bean sprouts, green onions, green tomatoes, crushed peanuts, and bell peppers are also among the essential ingredients being used in preparing many dishes in Cambodia.
Now that we've already been introduced to the common spices and ingredients used in Cambodian recipes, let us move on and get to know some of the famous Cambodian sauces accompanied in various dishes in Cambodia.