Do you follow a gluten-free diet, but enjoy sipping bubble tea? Are you unsure, though, whether the boba is gluten-free? You should try milk tea if you haven't before. Milk tea comes in a plethora of flavors, but what sets it apart from other drinks are the chewy tapioca pearls that sit at the bottom of the cup. Since the pearls resemble tiny bubbles, these beverages are frequently referred to as "bubble tea". But boba is the term given to the delightful tiny balls.
* If you buy through links on our site, we may earn an affiliate commission. For more details, please visit our Privacy policy page.
Learn about boba and boba tea, if they are appropriate for a gluten-free diet. Everytime you're in the mall and see a favorite bubble tea shop, you'll know for sure if you should stop and what your options are. If you are interested to know more about boba and bubble teas, scroll down and continue reading.
Is Boba Gluten Free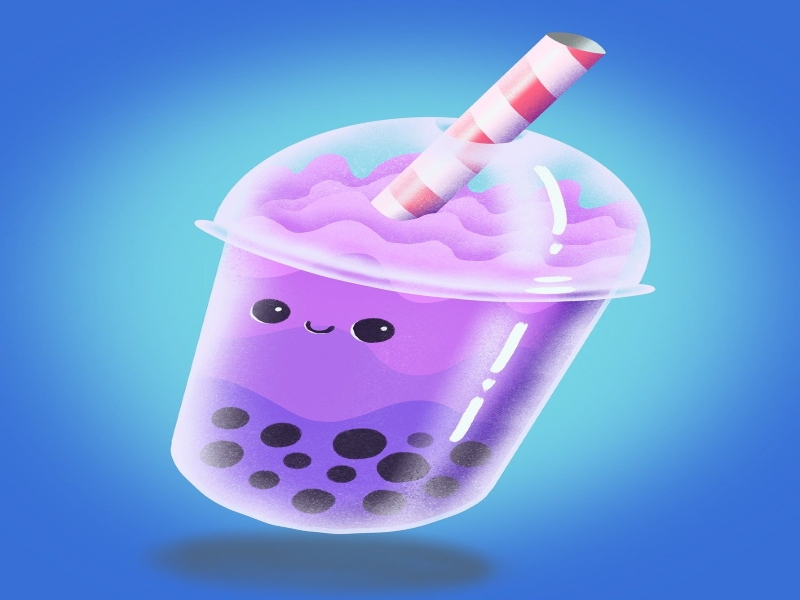 What Is Boba?
Although there are numerous ways to produce the chewy spheres seen in bubble tea, tapioca balls or boba pearls are the most popular ingredient. The color of these chewy tapioca balls depends on the ingredients that are blended with the tapioca. The majority of pearls are made of black sugar.
---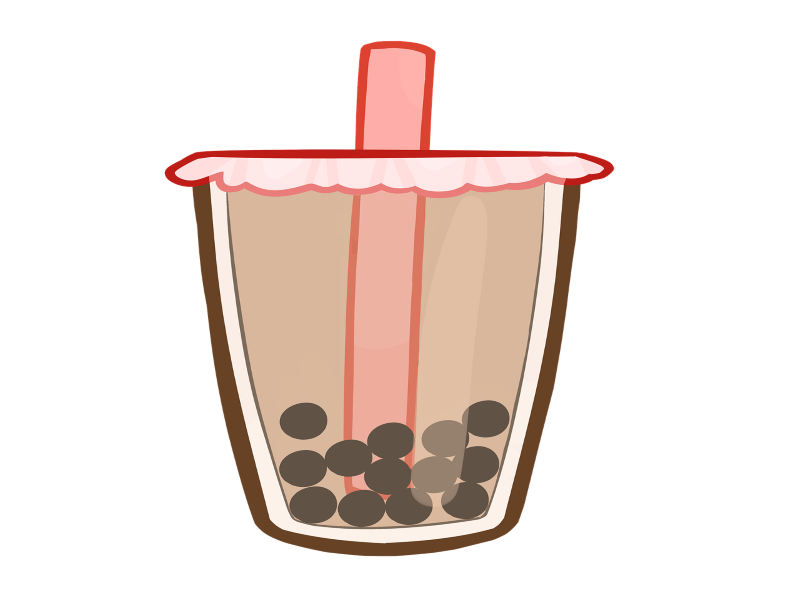 Bubble Tea
Also called tapioca milk tea pearl milk tea, bubble milk tea, and boba tea. Bubble teas are categorized into two groups: milk teas and teas without milk. A choice of oolong, green or black tea, may be used as the base ingredient for either kind. This delicious drink is usually made with fresh milk or powdered milk, most bubble tea can also be made using condensed milk, almond milk, soy milk, or coconut milk.
Today, some coffee shops produce bubble tea. While some coffee shops utilize plastic lids, more genuine bubble tea shops serve beverages by heating plastic cellophane to seal the cup's top. The latter technique prevents spills until the tea is ready to be consumed and enables the tea to be shaken in the serving cup. A bigger size than the average drinking straw known as a boba straw is then used to pierce the cellophane, allowing the tapioca pearls to pass through.
---
Gluten
Gluten is a protein found in many cereal grains. Although gluten is often solely used to refer to wheat proteins, it is actually used in medical literature to refer to a combination of prolamin and glutelin proteins that are found naturally in all grains and have been shown to have the ability to cause celiac disease, therefore you really have to avoid gluten. These include all varieties of barley, rye, certain varieties of some oats, any species of wheat products, including common wheat, durum, spelt, khorasan, emmer, and einkorn, and any cross hybrids of these grains. In wheat bread, gluten accounts for 75 to 85% of the total protein.
In the form of wheat derivatives or gluten, hidden gluten may be found in a lot of processed goods. There are also gluten ingredients in the form of flavorings, ingredients-binding agents, or other additions.
---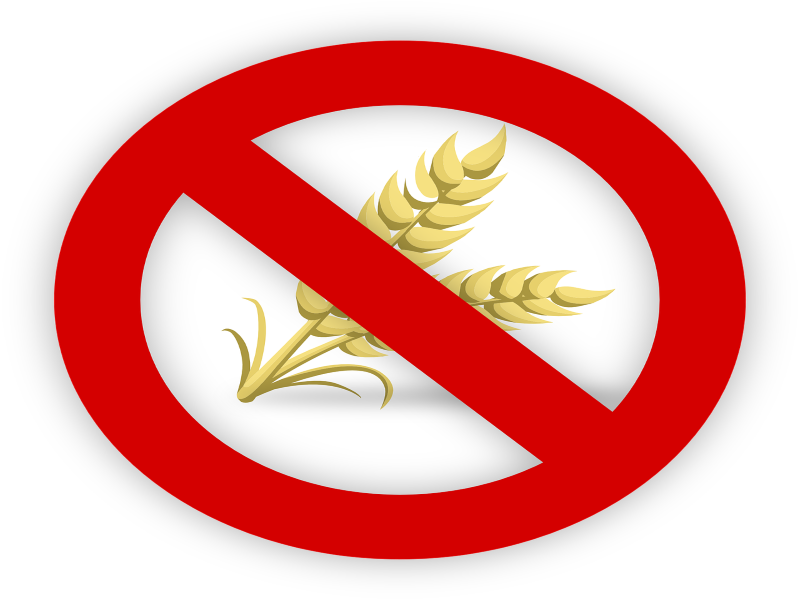 Gluten-Free Diet
Gluten, proteins found in wheat, and all wheat varieties, including (spelt and kamut), barley, rye, oat, and derivatives of these grains, such as malt and triticale, and foods that may include them, or shared transportation or processing facilities with them, are strictly prohibited from a gluten-free diet.
Oats' significance in a gluten-free diet is still up for discussion. The oat cultivar consumed affects oat toxicity in persons with gluten-related diseases because the immunoreactivities of toxic prolamins vary among oat types. Additionally, oats typically cross-contaminate with other cereals that contain gluten. Oats that have not been compromised with any of the other gluten-containing cereals are referred to as pure oats, also known as gluten-free oat. Knowing the oat variety used in food products for a gluten-free diet is necessary since some pure oat cultivars could be a safe addition to a gluten-free diet. However, more information identifying the cultivars utilized is required before making firm conclusions about the use of pure oats in the gluten-free diet as the long-term effects of their consumption are yet unknown.
Even if other grains are gluten-free, cross contamination are possible with gluten-containing cereals when being harvested, transported, milled, handled, processed, stored, or cooked.
Processed goods would require special labeling since they frequently include gluten as an ingredient. They can be used as emulsifiers, thickeners, gelling agents, fillers, and coatings. Processed meat, vegetarian meat alternatives, reconstituted seafood, butter, spices, confectionery, marinades, sauces, chocolates, and ice cream are a few examples of unexpected sources of gluten.
---
What Is Tapioca Made Of?
To produce tapioca, cassava roots are ground, and the liquid is squeezed out. The leftover starch is subsequently dried, leaving only a tapioca powder.
Tapioca is thought to be gluten-free and suitable for a gluten-free diet since it is derived from the cassava root and not from wheat or other cereals that carry gluten.
---
Does Boba Contain Gluten?
Let's get to the point now. So, does boba contain gluten?
The answer is it doesn't contian gluten. Tapioca pearls, which are typically gluten-free, are used to make boba. The boba pearls actually are suitable for a gluten-free diet and free of gluten.
The gluten-free ingredients in traditional boba bubble tea are tapioca starch, sugar, and water. Whether you choose a pre-made boba tea, you should ask the bubble tea shops if there is a chance of cross-contamination.
---
Is Bubble Tea Gluten-Free?
With a few exceptions, both boba tea and the majority of the ingredients required to produce bubble tea may be made gluten-free. This drink should be suitable for anyone who are on a gluten-free diet because simple syrup, milk, tea, boba, and tea are all naturally gluten-free.
The following are the ingredients most frequently used to make bubble tea:
Milk
Since milk is generally gluten-free, many boba tea shops let you choose the type of milk that works best for you. Avoid choosing oat milk though if using non-dairy milk, only a few oat milk types are gluten-free.
---
Tea
Tea, which is used to make bubble tea, is typically gluten-free. Tea does not often contain gluten.
---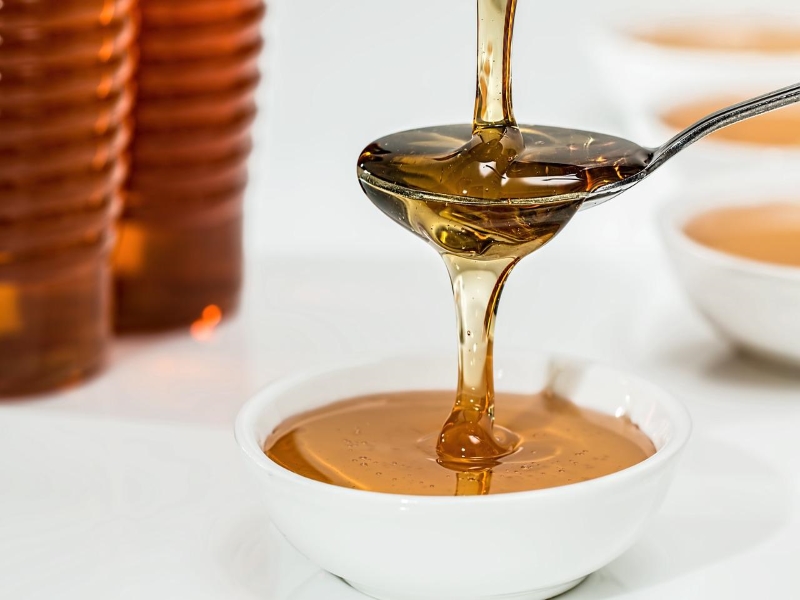 Syrup
Syrups are used to sweeten a lot of boba teas. This is maybe where the gluten is. Simple syrup, which is typically made with white sugar and water, and is gluten-free, is often utilized.
---
Boba
The gluten-free black tapioca balls are the hallmark of bubble tea drinks. They are primarily manufactured from tapioca starch, a foodstuff that is produced from the cassava root. When ordering your drink or buying tapioca balls to create boba tea at home, make sure they are gluten-free.
---
How To Prepare Matcha Boba Tea
Ingredients
For Matcha Green Tea
For Boba/Tapioca Pearls
1/2 cup tapioca balls
4 cups water
2 tablespoons honey or maple syrup
1 cup ice
2 cups preferred milk
Instructions
For matcha tea preparation, combine boiling water and matcha green tea powder in a small bowl. Place aside and let it to cool.
Next, cook the tapioca balls. Boil some water in a small pot. Place the tapioca balls into the boiling water and stir till the tapioca pearls begin to float to the top. Cook them for the remaining amount of time specified on the container. After gently draining the boba, turn off the heat. In a bowl, put the cooked boba.
Add the sweetener to the tapioca balls. Tapioca pearls are stirred as honey or maple syrup is added. Allow the pearls to soak up the sweetness for about 5 minutes, stirring occasionally.
Prepare your drinks. Distribute the pearls among the two glasses. Add ice on top of each, then milk. Pour the matcha green tea last to finish off your stunning beverage. Stir then savor.
---
Here are a few items you may get online to make a delectable boba tea.
Brand: Qinline
Color: Rose Pink
Material: Glass
Occasion: Special occasions such as New Year, Christmas, Anniversary, Birthday, Thanksgiving
Capacity: 1.5 Pounds
This item from Qinline is very durable and leakproof. Qinline 24Oz Reusable Boba Cup Set may amaze you or any bubble tea super-fan if you're searching for the greatest bubble tea experience. The set contains 2 Pack 24oz glass bubble tea cups, 4 lids, 2 silicone sleeves, 2 stainless steel rainbow straws with silicone tips for boba pearls, 2 extra replaceable rings, 1 straw brush, and 1 straw bag. It is made of sturdy, BPA-free, food-grade material. No more spills thanks to the silicone rings and stoppers' leakproof and airtight seal.
Wide opening and boba sized: The lids on wide mouth smoothie cups suit all wide mouth mason jars and have a 3 3/8″ wide hole for simple pouring. The wide angled straws, which measure 230 millimeters in length and 12 millimeters in diameter, are suitable for making smoothies and for conveniently drinking pearls in bubble tea. You can slurp up all of your tapioca boba pearls in bubble tea and smoothies with the help of their distinctive wide resealable lid and boba-sized straw.
The reusable 24 oz mason jars drinking tumbler mug is convenient to take about in a backpack or car cup holder and may be your go-to daily mug for travel, on-the-go, school, workplace, work, shopping, picnics, etc. Ideal for beverages like boba tapioca pearls, bubble tea, water, smoothies, iced coffee, juices, milkshakes, protein shakes, and other beverages. You may DIY your own glass boba cup without imprints by adding adorable stickers or accents.
If you are interested in this product, simply click on Amazon
---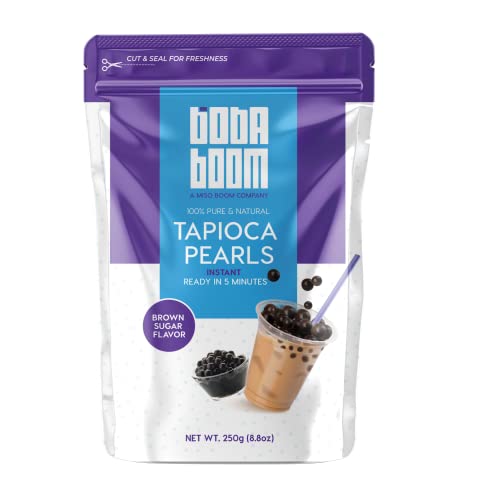 Brand: PuroRaw
Tea Variety: Black
Weight: 8.8 Ounces
Unit Count: 8.8 Ounce
Boba pearls are chewy marble-sized pearls made from tapioca starch manufactured from cassava or yuca root, often known as boba balls or tapioca pearls. These priceless pearls are a popular bubble tea topping that give your boba or bubble tea a ton of fun texture, chewiness, and flavor.
You may make the delicious bubble tea you want in your very own home with the help of these exquisite boba pearls. The tea-based beverage known as bubble tea, often referred to as bubble milk tea, boba tea, or simply "boba," is frequently made with tea, frothy milk, crushed ice, syrup, and mouthwateringly chewy boba pearls on top.
Their Boba Boom instant tapioca boba pearls can be cooked for 5 minutes and are ready to be used and consumed. That's the beauty of instant boba, all you have to do is follow the preparation directions on the package, and in just 5 minutes you'll have the best boba pearls to blend into your favorite bubble tea.
If you are interested in purchasing this product, click on Amazon
---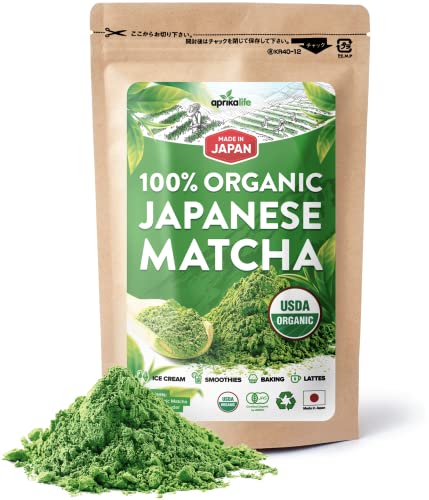 Brand: Aprikalife
Item Form: Powder
Flavor: Matcha
Tea Variety: Matcha
Weight: 100 Grams
Authentic Japanese Matcha. Their culinary grade Matcha is grown with great pride, care, and historical tradition, and is imported straight from the best tea farms in Japan.
Their organic premium matcha is USDA and JAS certified. Their tea farmers use high-quality growing, plucking, and production techniques so you always get the ideal cup.
It has the finest flavor. Their powder produces flavorful, creamy, and smooth matcha green tea. Try using their matcha as an ingredient in your recipes! Perfect for homemade bubble tea, baking, smoothies, and iced lattes.
Unmatched quality. Hand selected tea leaves from shade-grown plants are carefully chosen to provide only the best leaves. Following steaming, air drying, and stone grinding, each leaf becomes their premium matcha powder.
Buy this product now on Amazon
---
Brand: HIWARE
Material: Stainless Steel
Color: Silver
Size: 4 Piece Set
Special Feature: Reusable,Extra Wide,Disposable
Unit Count:1.00 Count
Perfect size for boba and smoothies. 2 metal straws, 1 cleaning brush, and 1 storage box are included. Stainless steel straws that are 10″ long and 12mm/0.5″ extra wide are the optimum size for making thick beverages such jumbo drinks, frozen smoothies, thick milkshakes, jelly, and fat boba/bubble tea (tapioca pearls).
You may significantly minimize your use of plastic and the loss of seagulls and turtles by using stainless steel straws, which are also an affordable and sustainable option. You may take your drinking straws with you everywhere you go if you have a carrying case. Making little steps with your family and refusing plastic straws can improve the environment.
To ensure smooth tips, the reusable straws are thoroughly hand polished. Additionally, these rounded, angled points will easily penetrate sealed boba tops. Using a stainless steel straw while drinking a cold beverage helps keep the flavor cool.
Purchase this product now on Amazon
---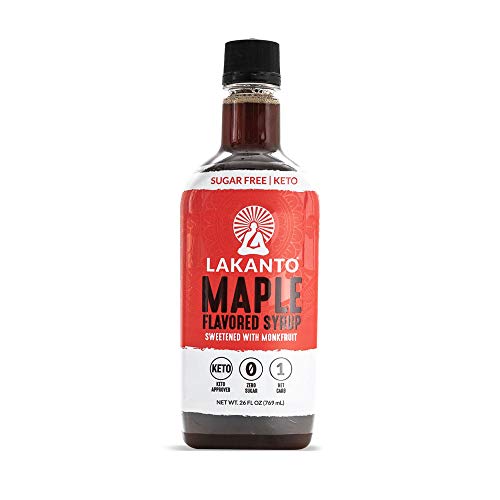 Brand: Lakanto
Flavor: Maple
Package Weight: 0.87 Kilograms
Item Form: Liquid
Tastes Just Like Real Maple Syrup: This sugar-free maple syrup is the ideal topping for making bubble tea, pancakes, waffles, oatmeal, granola, frostings, marinades, salad dressings, and other sweet, sugar-free treats because it contains the ideal proportions of water, tapioca fiber, non-GMO Lakanto Monkfruit Extract, natural flavors, sea salt, and other high-quality ingredients. Additionally, you might use it with brews like tea and coffee.
If you are interested in this item, click on Amazon
* If you buy through links on our site, we may earn an affiliate commission. For more details, please visit our Privacy policy page.