Grabbing a quick snack to feed your hunger would be easy if there is an available subway sandwich in your area. Subway changed the way that the fast food industry operated right after they opened their doors to the public. From the usual burgers and fried chicken fast food offerings, Subway has offered something that's not usual in the fast food industry – sandwiches.
Though Subway did not originally create sandwiches and is not the first fast food chain to offer it, providing it as an option on their menu enables the public to access this food in a fast way whenever they want to. Plus, Subway made alterations to the offerings and they began experimenting with different sandwich options that the masses might want to try.
Subway is the first to offer customizable sandwiches all over the world and their chains are still growing more than 50 years later. Founded by 17-year-old Fred DeLuca and financed by Peter Buck in 1965 as Pete's Super Submarines in Bridgeport, Connecticut, Subway sells submarine sandwiches, wraps, salads and beverages and has become one of the famous American multinational fast food restaurant franchises.
As of now, they offer personalizations on bread, salad, and sauces for these sandwiches, as well as their main ingredients. Let us get to know some of the best subway sandwiches that you can get.
Best Subway Sandwiches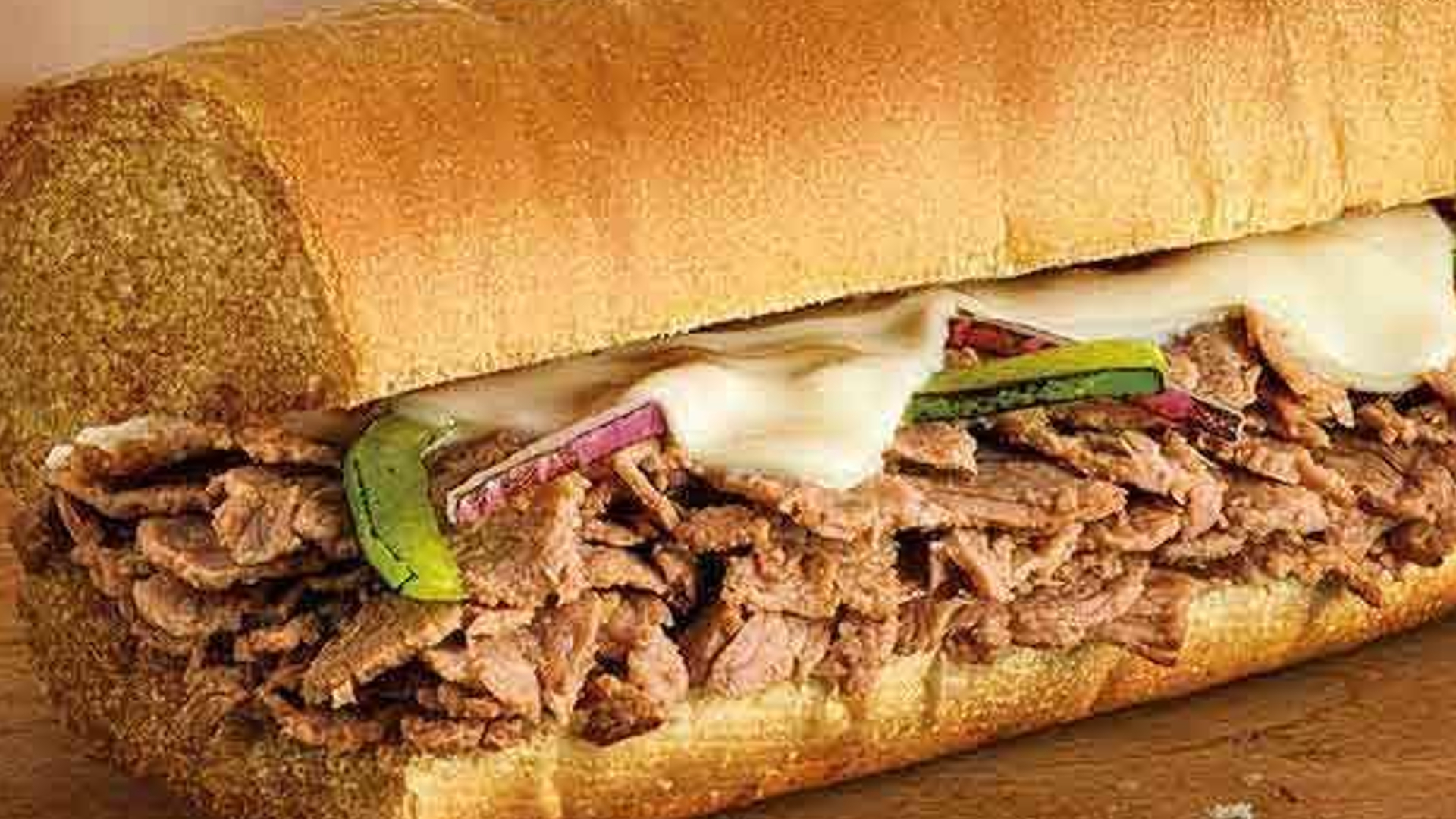 Steak & Cheese
Cheese lovers would say that Steak & Cheese sub would be the best subway sandwich as it features great taste that is the same as the classic Philly cheesesteak. Unlike most sandwiches that could mess up while being eaten, this is one of subway sandwiches that is tidy to eat as the worry about the ingredients falling out won't be there.
Though some people might assume that Subway subs are going to the healthier side, this is not the case with Steak & Cheese. It is considered as one of the unhealthiest subs on the menu. However, if you don't care about getting a healthier option and would just want to satisfy your cravings, this is definitely going to be a great treat.
---
Black Forest Ham
A healthy meat-lover option is the subway's black forest ham sandwich. It is a filling food that contains vegetables and ham. It is also very clean to eat as the ham is sliced and its flavor is perfect to be combined with any sauce or vegetables that you prefer on your sandwich.
If you want to eat meat and don't want to go the unhealthy way, this black forest ham sub is for you. This is definitely a treat that you would want to eat during a quick break or on a stressful day.
---
Italian B.M.T
B.M.T stands for biggest, meatiest, tastiest, which is a trademark of an old world favorite subway sandwich that is filled with Genoa salami, spicy pepperoni, and Black Forest Ham. Subway's Italian B.M.T filling would taste great with every type of bread.
The ingredients used in this sub are thinly sliced, making it a great feature where you can customize and add any salad and sauce that you want. If you are looking for an option to make it like your own sandwich, Italian B.M.T would be ideal for you.
---
Subway Club
Subway club is a delectable sandwich that is filled with lean and tender, sliced turkey breast, sliced roast beef, and savory, sliced chicken ham or Black Forest Ham. You can add some fresh vegetables and condiments of your choice, then it will be served on freshly baked bread.
Considered as a controversial sub sandwich, it is a healthier option as most club sandwiches would use bacon, but Subway clubs use black forest ham instead. If you don't like ham, you can also request it to be replaced with bacon if you want to.
---
Meatball Marinara
This is Subway's all familiar Italian affair with the help of Italian-style meatballs covered in savory tomato marinara sauce. Meatball marinara can be served with your choice of crisp vegetables and condiments on freshly baked bread. It may sound a simple treat, but this option has been the company's showstopper since the first time it entered their menu.
The meatballs used in this sub sandwich is made of ground beef, breadcrumbs, eggs, and spices. Though it is messy to eat and you won't be able to add more salads or sauces into it, the meatball marinara is still worth the try for its smooth and delicious sauce.
---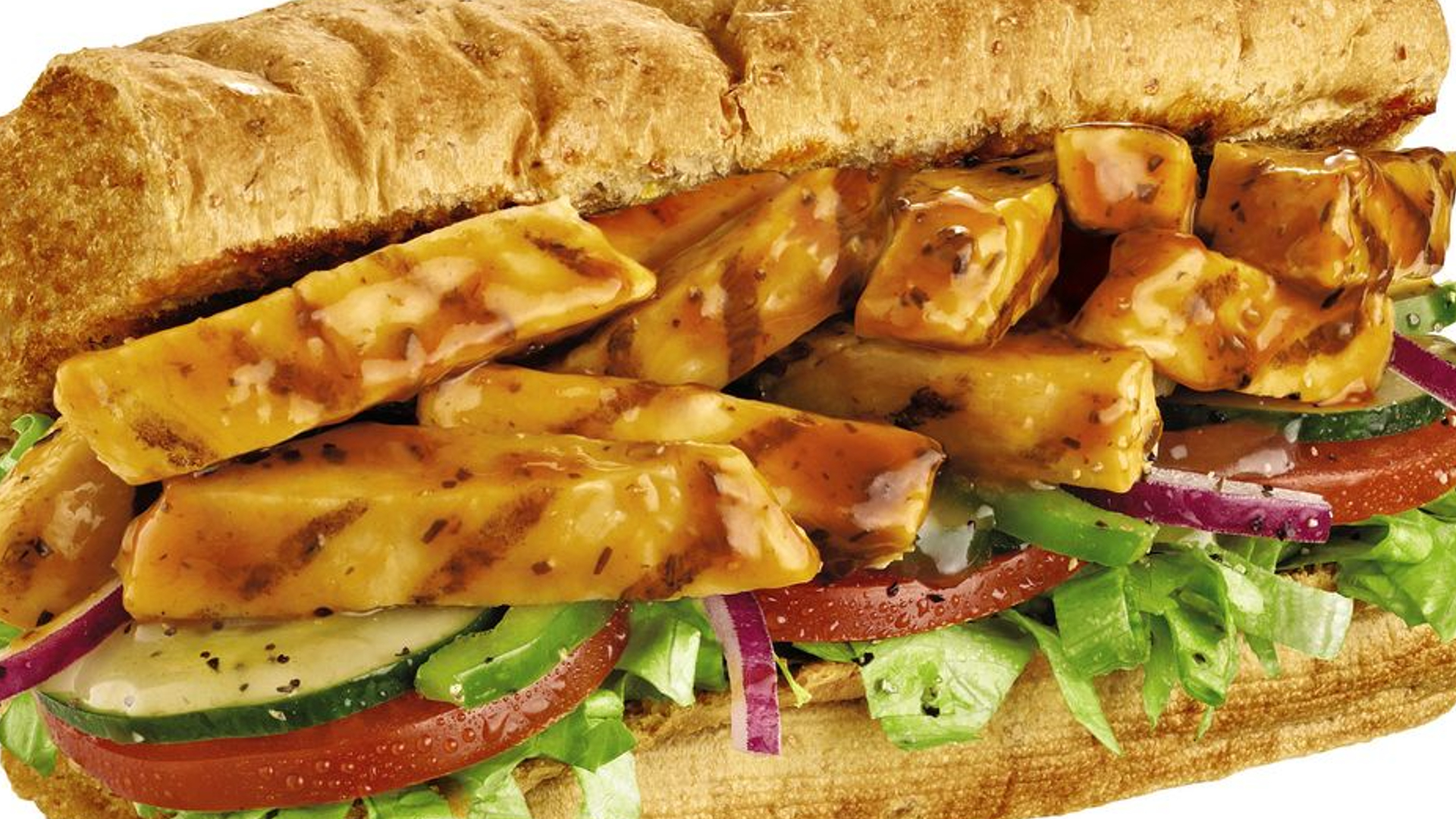 Sweet Onion Chicken Teriyaki
One of the firm favorites at Subway, sweet onion teriyaki is gourmet specialty that has a flavorful blend of tender teriyaki glazed oven roasted chicken strips and their own fat-free sweet onion sauce. The Sweet Onion Chicken Teriyaki is usually served hot and toasted on freshly baked bread.
What's more surprising is that it only contains less than 6g of fat. Once you have a bit, you will taste its sticky and sweet chicken, which you can combine with your choice of vegetables. Just be careful as you enjoy eating this sandwich, you might run into a mess with its sweet onion teriyaki sauce.
---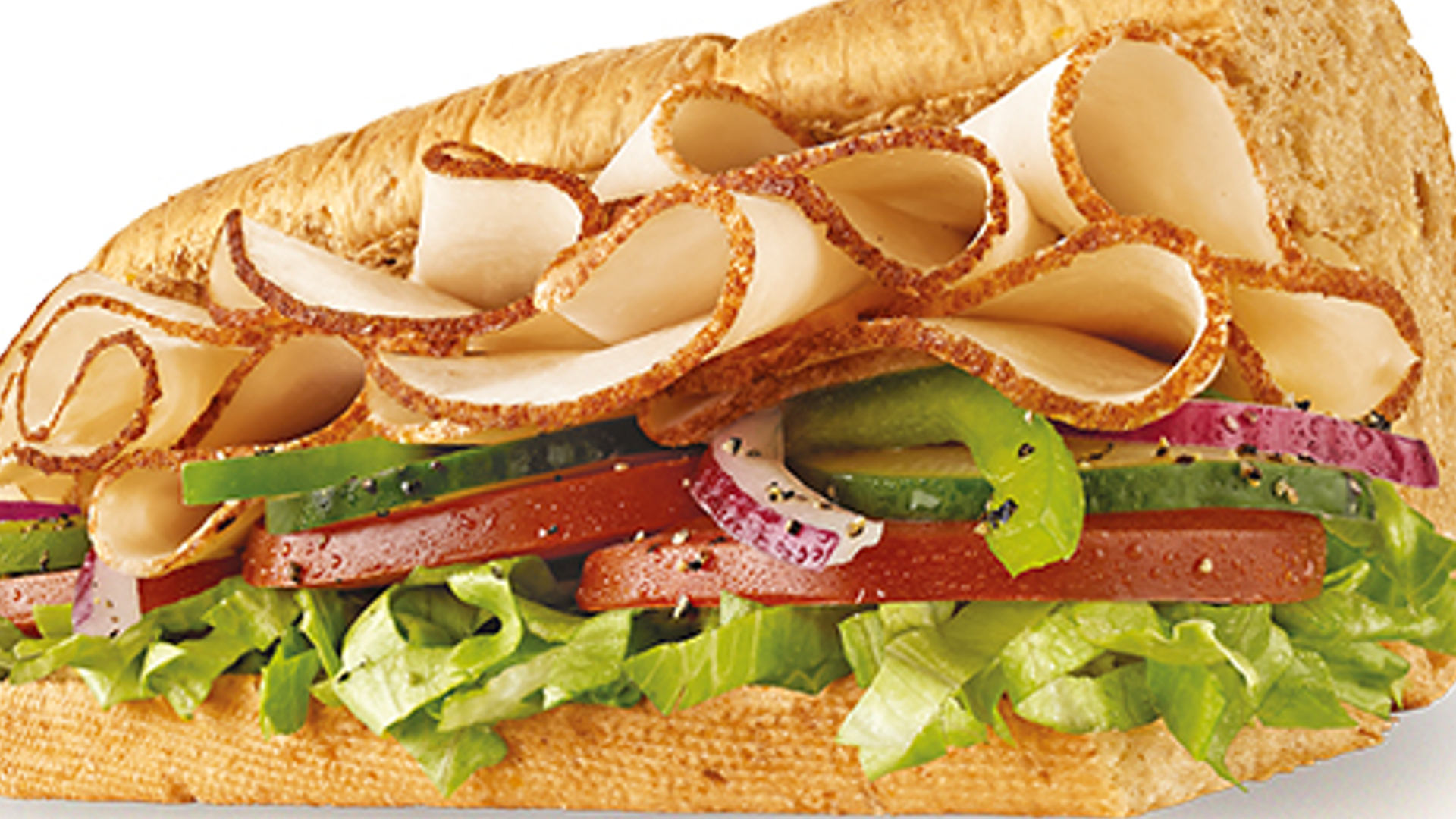 Turkey Breast
The turkey breast sandwich contains tender turkey breast, crispy bacon, lettuce, tomato, onions, green peppers and a unique chipotle southwest sauce on top of freshly baked bread. The turkey breast is a simple sandwich that's truly flavorful, filling and nutritious.
If you are looking for a healthy lunch, turkey breast is a great choice as it has 280 calories and 18 grams of protein. Since the flavor isn't too strong on this sandwich, you can add any sauce and salad into it. That means you can load this thing with your favorite leafy greens or fresh cucumbers and other toppings.
---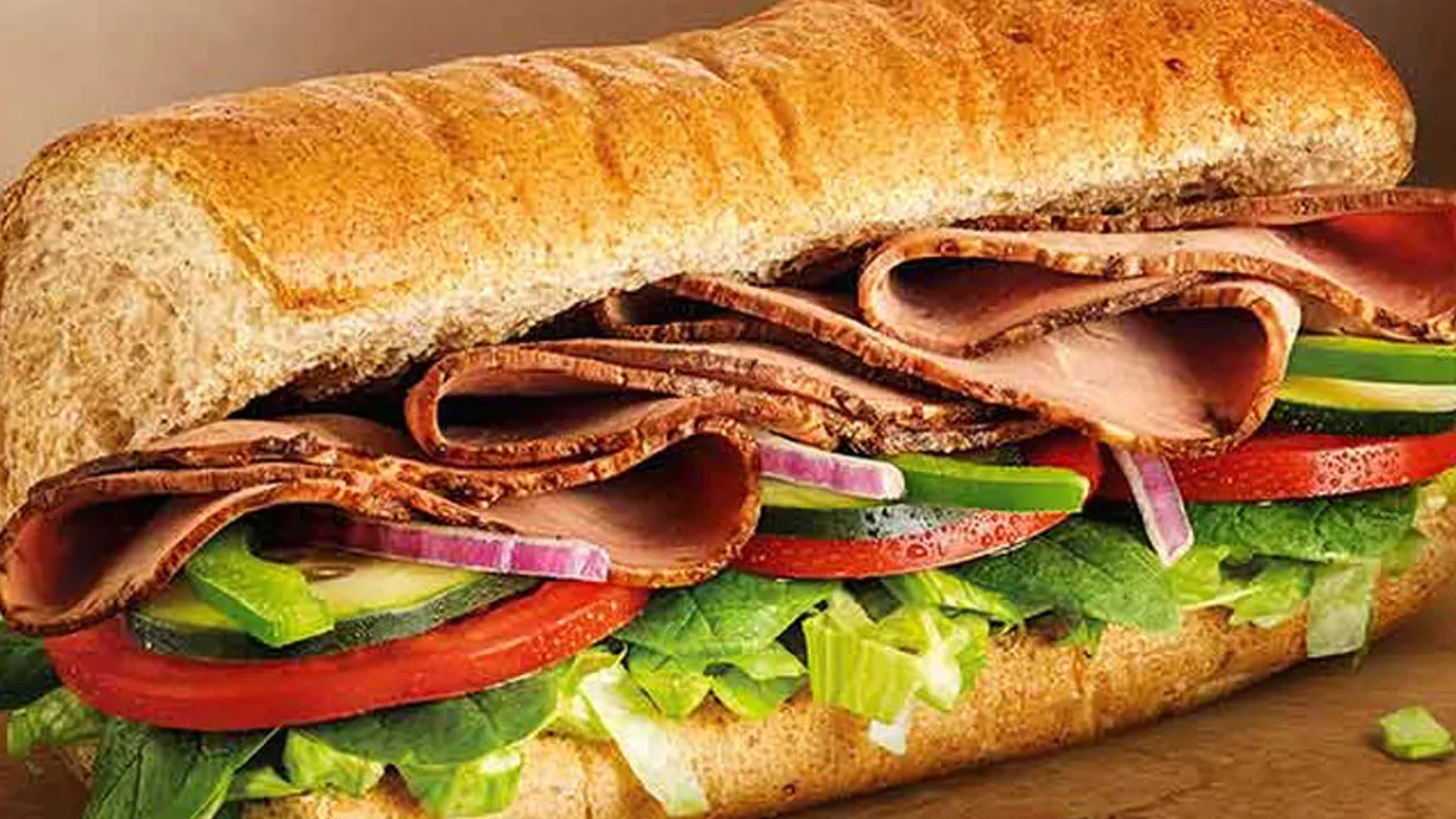 Roast Beef
The Roast Beef sandwich on Subway is the perfect choice if you are looking for a quick and filling lunch option. Their roast beef sandwich is now made with USDA Choice Angus roast beef topped with lettuce, baby spinach, tomatoes, cucumbers, green peppers and onions on your choice of bread.
You can pair it with some sauce of your choice, and the recommended options that would go well with roast beef subway sandwiches are ranch, Thousand Island, sweet onion, mayonnaise, olive oil, chili, Chipotle Southwest, and BBQ. This classic subway option will always be clean and easy to eat.
---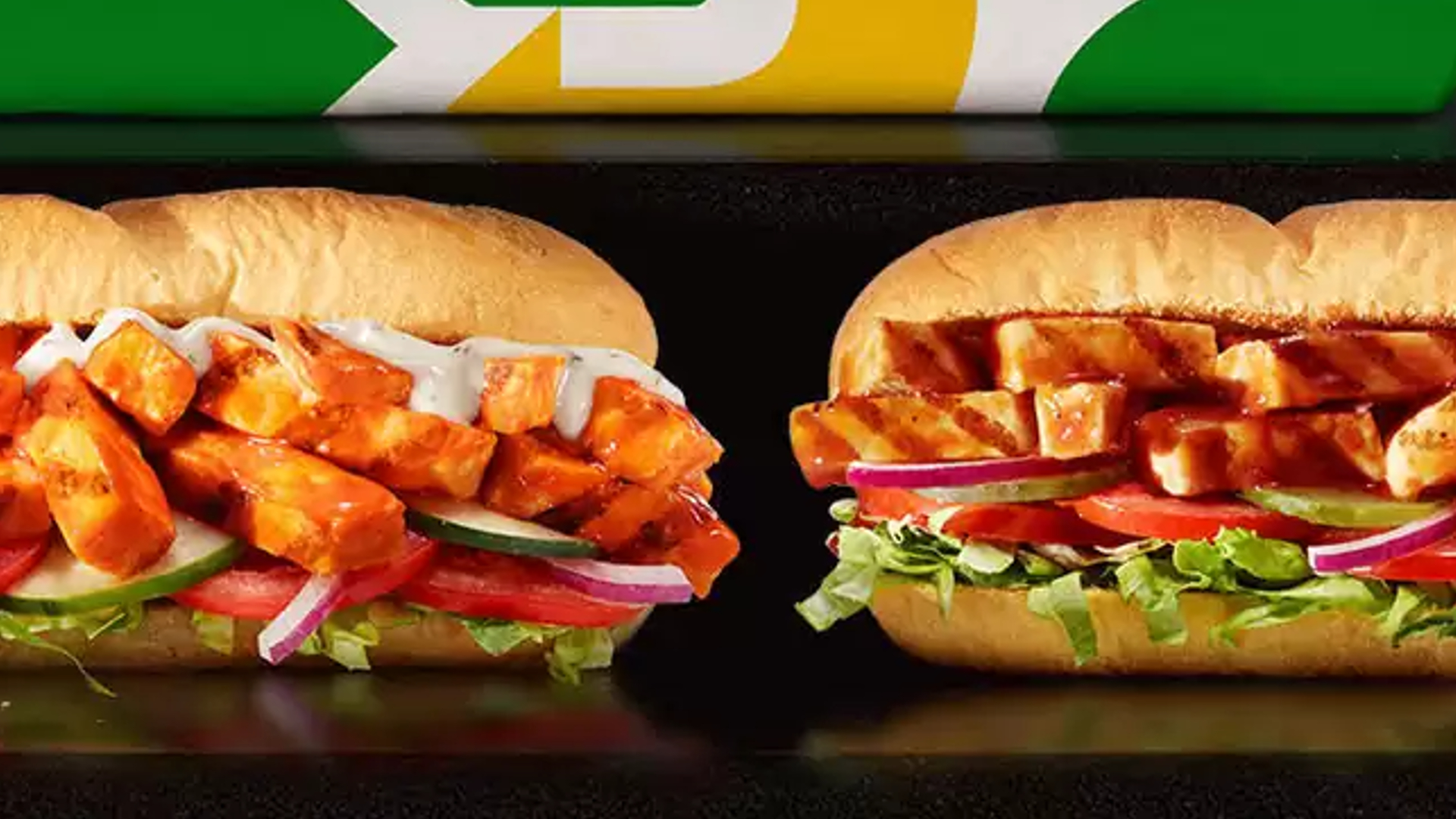 Buffalo Chicken
Buffalo chicken sandwiches include tender chicken strips with their Buffalo sauce (made exclusively with Frank's Red Hot sauce), toasted on your favorite bread and that can be topped with fresh lettuce, tomatoes, cucumbers and ranch dressing.
The Buffalo chicken sandwich might not have an oven roasted chicken, but its chicken breast strips are marinated in spicy buffalo sauce. This gives an impact to the taste and with a generous helping of the Frank's Redhot hot sauce on top, you'll surely get a punch of flavor that taste good with buffalo chicken sub.
---
Cold Cut Combo
Cold cuts combo takes on a classic Italian bread filled with slices of ham, salami, and bologna. You can even add on vegetables, cheese, condiments, and pick the type of bread to customize your sub cold cut combo sandwich.
Those who prefer milder flavor might find this option as overpowering as the bologna has a strong flavor that isn't for everyone. But if you are looking for some Italian to feed your hunger, grab a cold cut combo subway sandwich.
---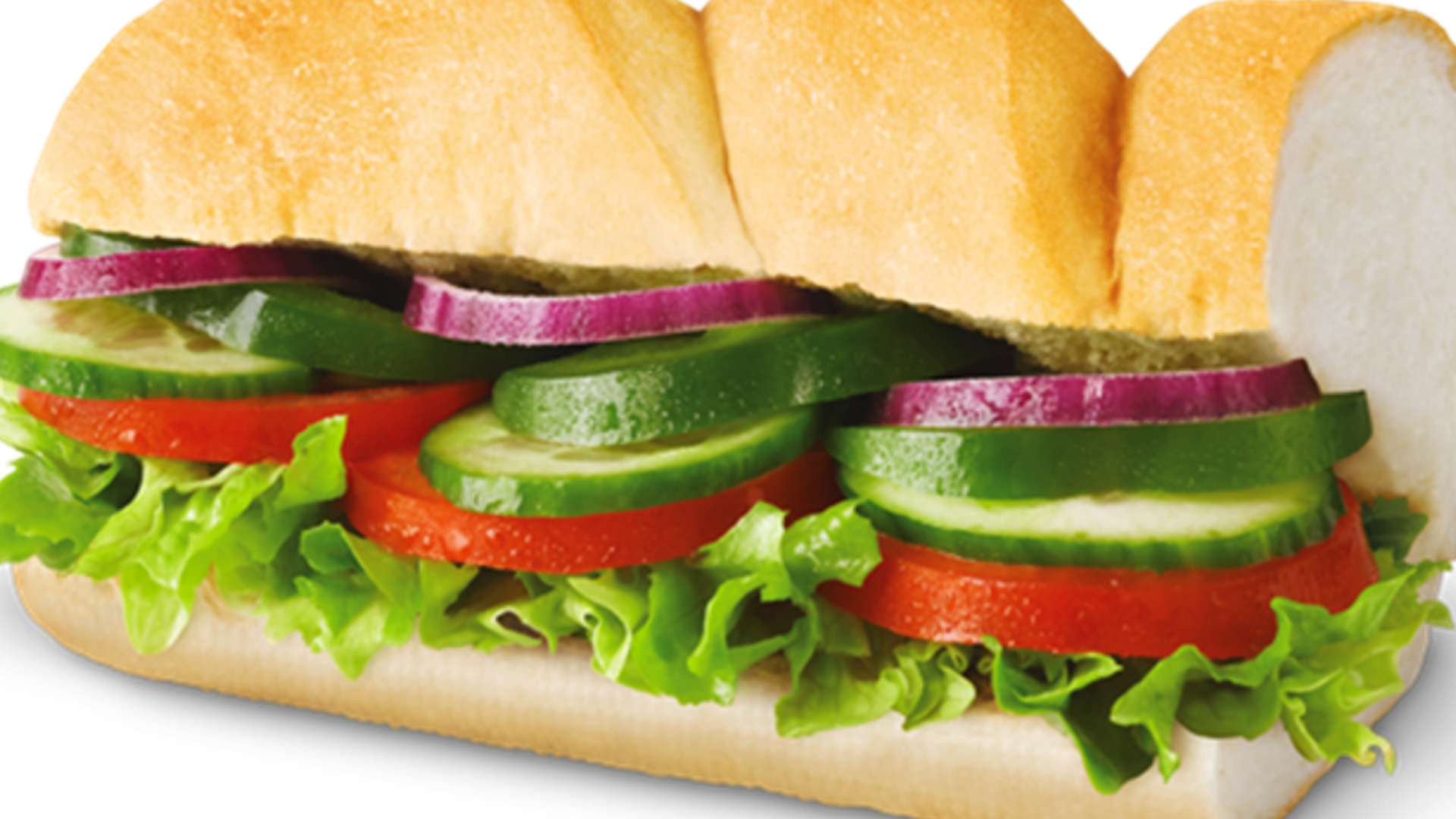 Veggie Delite/Veggie Delight
The growth of vegetarians keeps on increasing and the demand for quick food is also moving. This is why the subway introduced the Veggie Delight sandwich which targets those who don't eat meat but would like to have some sandwich on fast food restaurants.
Veggie delite is like a salad sandwich which consists of a delightfully crunchy fresh veggies including garden lettuce, tomatoes, green peppers, onions and dressed with your own condiments. It is then served on freshly baked bread.
---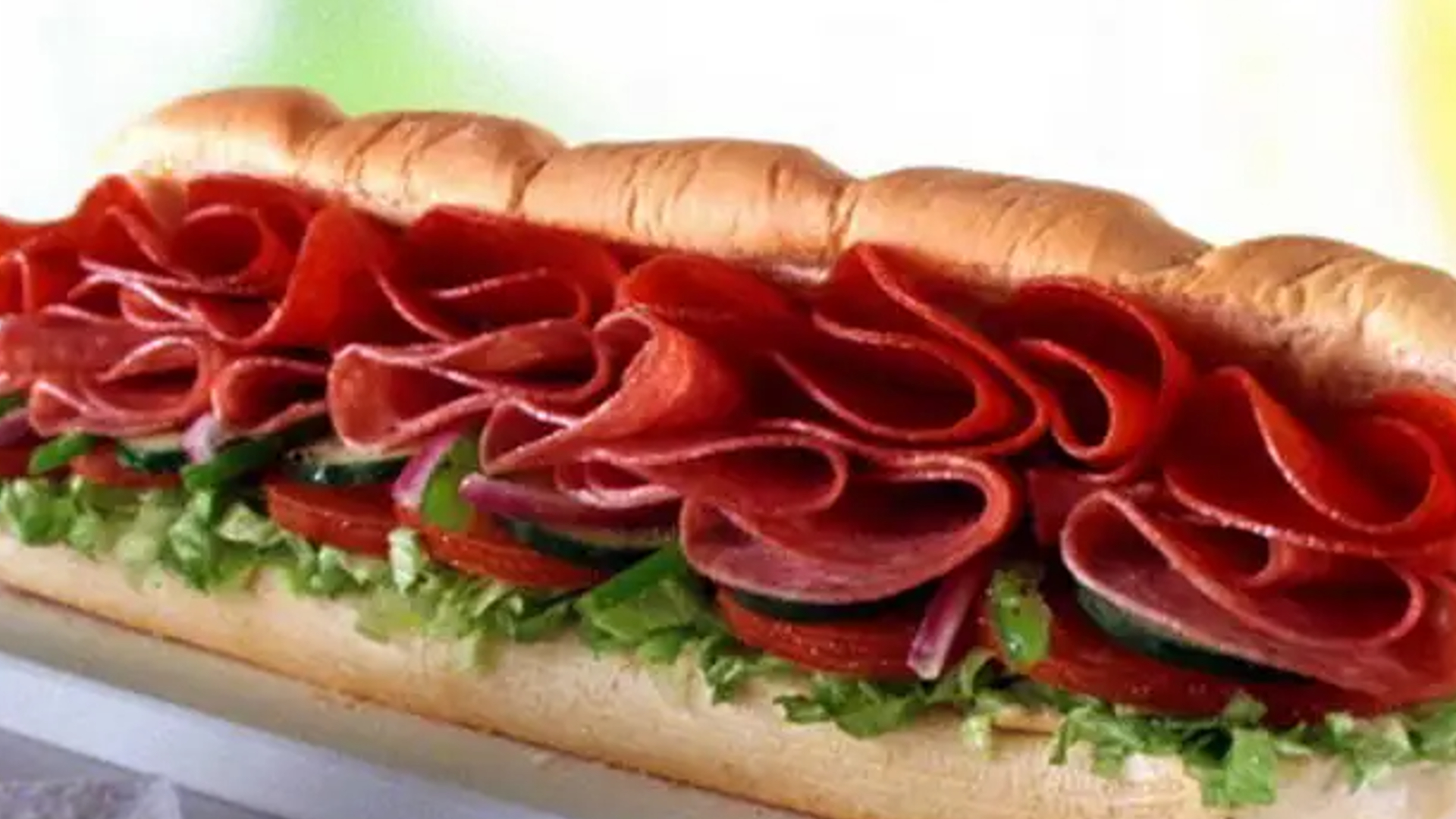 Spicy Italian
There are people who always look for some punch on their food, and this is what Spicy Italian sub is bringing to its customers. The spicy Italian sub sandwich has different meat options including spicy pepperoni, salami, and cheese. If your taste buds desire, you can add peppers, oil, vinegar or honey mustard.
If you are a fan of spicy food and are eager to grab something during lunch or as a snack, go to the nearest subway sandwich chain and order a spicy Italian sandwich.
---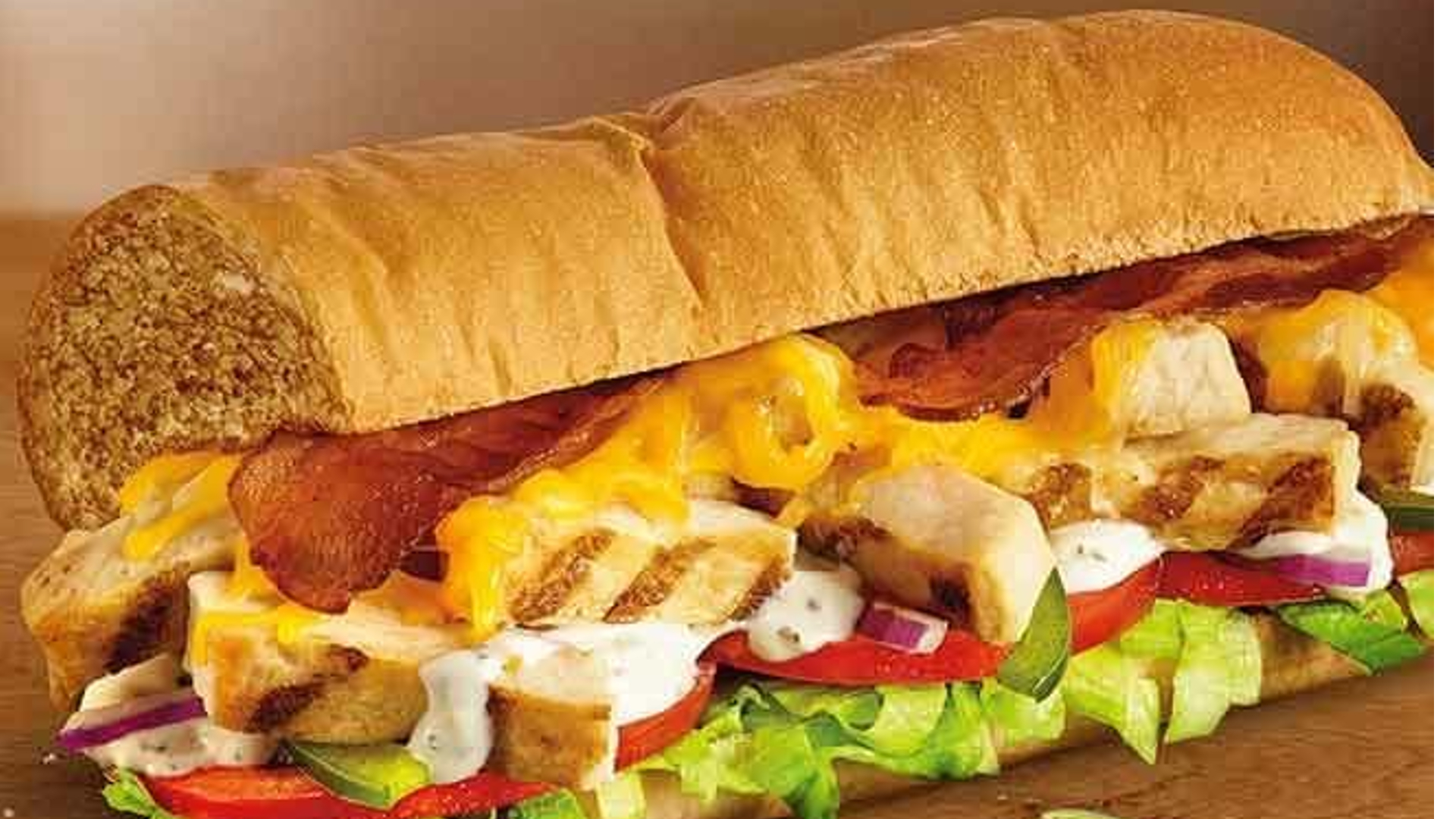 Chicken & Bacon Ranch Melt
A fast food sandwich would not always be healthy, and the Chicken & Bacon Ranch Melt sub sandwich is not an exemption to that. This sub sandwich is usually stuffed with melted Monterey cheddar cheese, tender all-white meat chicken, crispy chicken bacon, lettuce, tomato, onions and green peppers.
But being unhealthy means it would not taste great. Chicken & Bacon ranch is actually one of the best tasting sandwiches on their menu. The ingredients complement each other perfectly, giving that perfect flavor harmony on chicken & bacon ranch melt sub.
---
Rotisserie Style Chicken
Rotisserie Style Chicken is a healthier option on subway sandwiches ranked higher on subway offers. A six inch Rotisserie Style Chicken sub contains 350 calories, but with or without cheese or sauce, it has 29 grams of protein and only 6 grams of fat.
Rotisserie Style Chicken is usually made up of white meat chicken, hand pulled in the store, with the skin on still to provide some zest and authentic rotisserie taste. They also have the new Honey Mustard Rotisserie-Style Chicken sandwich that has the brand's signature Rotisserie-Style Chicken paired with lettuce, spinach, tomatoes, cucumbers, green peppers, red onions, and honey mustard on Hearty Multigrain wheat bread.
---
Frequently Asked Questions
What Are The Worst Subway Sandwiches?
We all have our own preferences when it comes to the taste of the food and the choices we would want on it. This is why it is hard to generalize if something is bad or not. However, there have been surveys conducted and it shows that the most disliked sub sandwich is the Tuna sandwich or Tuna salad sandwich. Veggie Delite, Meatball Marinara, Black Forest Ham, Spicy Italian, Italian B.M.T. were disliked by fewer people on the survey. 
What Is the Healthiest Sub Sandwich?
There is no doubt that when it comes to the healthiest option on Subway's menu, Veggie Delite would top the list. Since there is no meat on this sub, you will need to fill it with a ton of crisp, fresh veggies. Without cheese, you only get 230 calories. Vegetarians would want this as a great and delicious option. 
Is Subway Healthy for Weight Loss?
Fast food options are not always the healthiest, as they usually use ingredients that need to be prepared quickly, thus, it may induce more fats and oil. That's why if you are taking a weight loss path, you must avoid those oily and fatty foods. 
However, Subway offers a better variety of healthy meal options than many other fast food restaurants. Their menu offers meals that are low in sugar and a decent source of fiber and protein. You just need to be careful when adding sauces and other condiments as they contain fat and sodium. The best thing is that you would be able to customize your order depending on your own preferences.